Holden HK Monaro GTS 327
---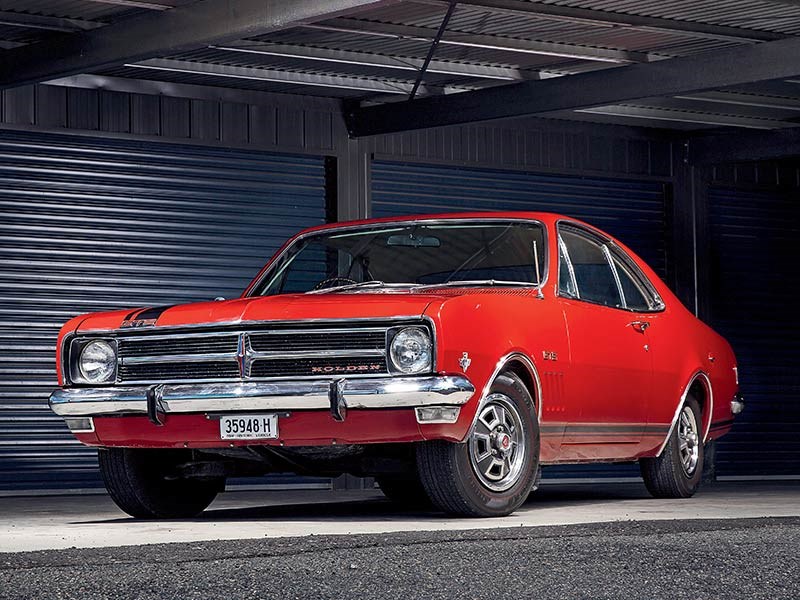 Holden HK Monaro GTS 327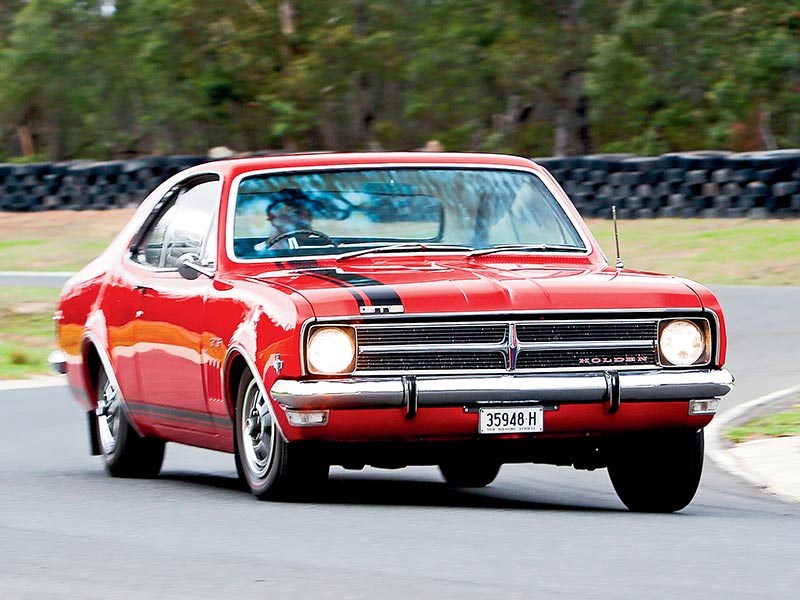 Holden HK Monaro GTS 327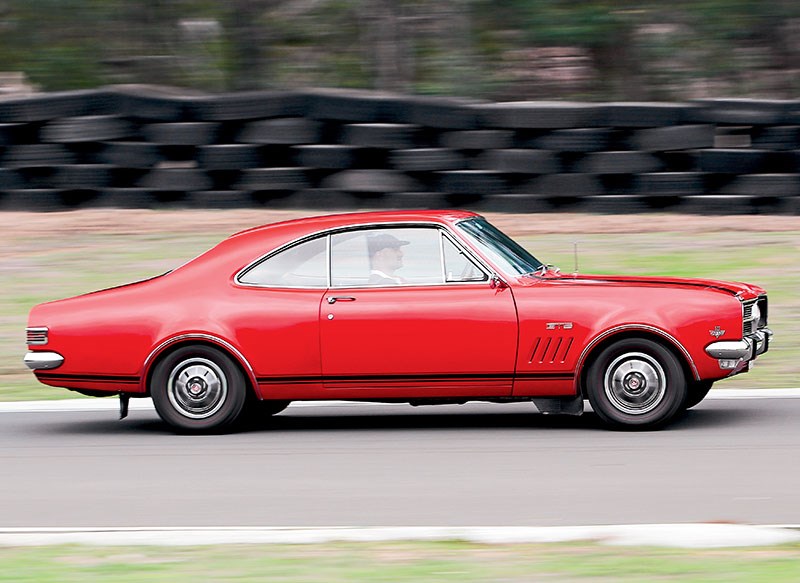 Holden HK Monaro GTS 327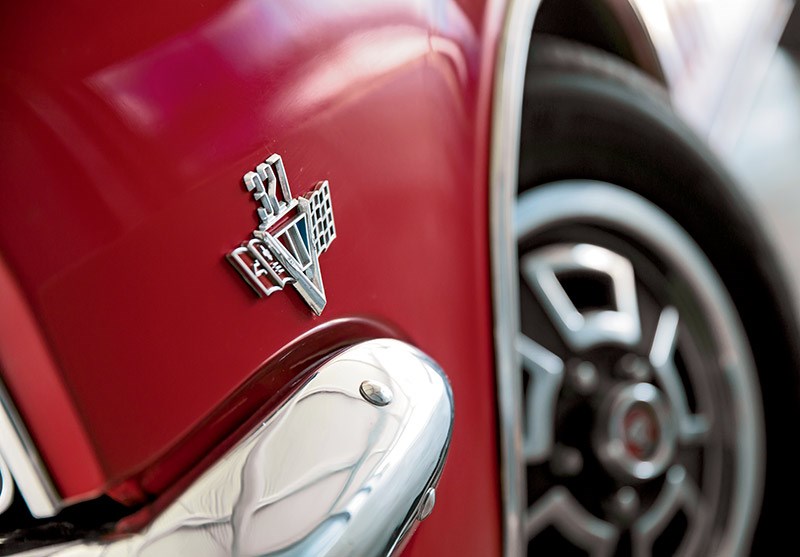 Holden HK Monaro GTS 327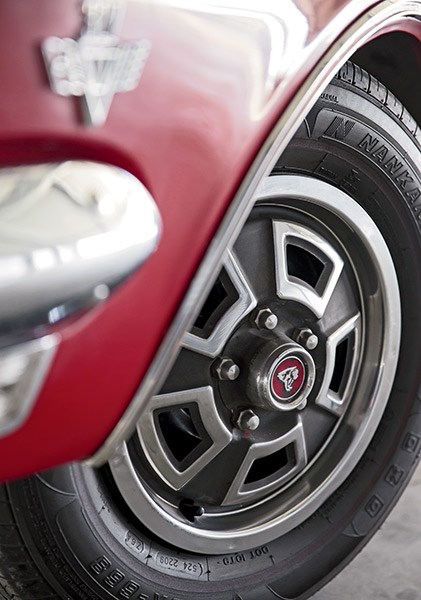 Holden HK Monaro GTS 327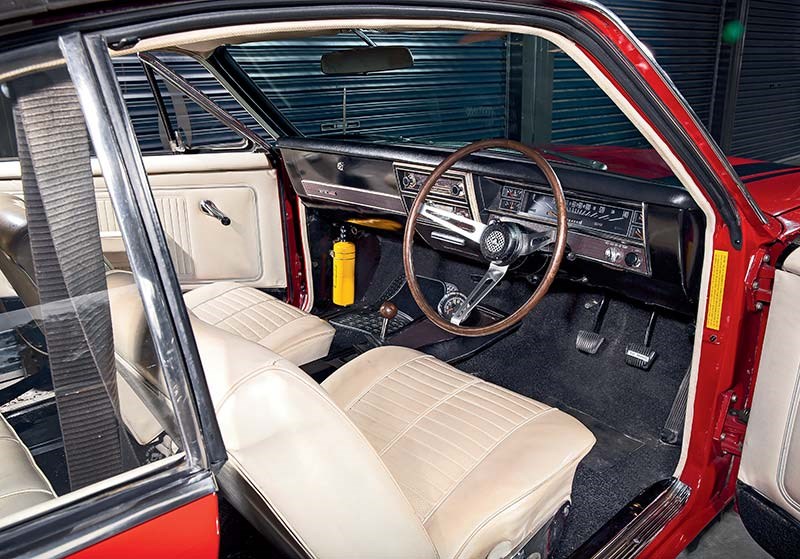 Holden HK Monaro GTS 327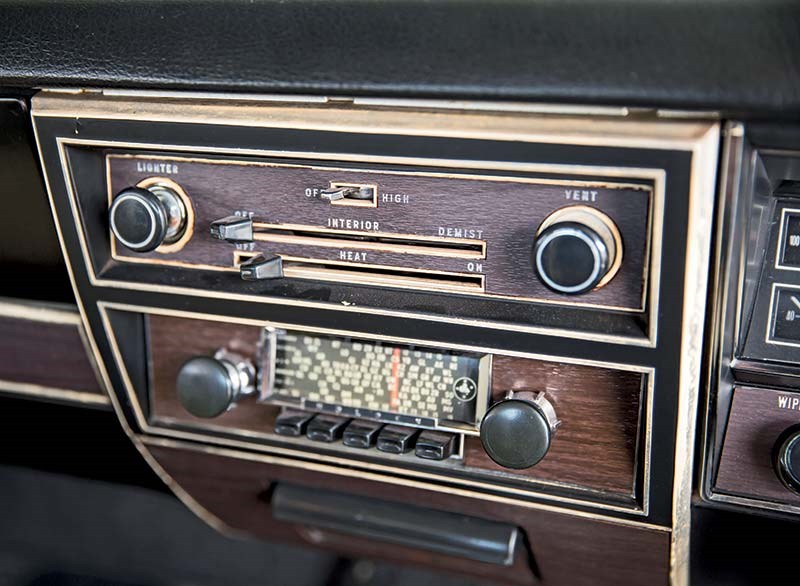 Holden HK Monaro GTS 327
Top ten Holdens: Australia's first sports machine won the great race and our hearts...
Top ten Holdens #2: HK Monaro GTS 327
Not every car on this top-Holdens-of-all-time list has a Bathurst win under its belt. On the other hand, 50 per cent of them do, so it's fair to say there's a bit of a theme going on here. And as far as Bathurst-winning Holdens go, this car, the HK Monaro GTS 327 was the very first to take home the silverware on that traditional weekend in October.
This car would be special for that alone, but it also holds a special place in the hearts and minds of us lot because it was Holden's first real muscle car. And what a revelation it was when it landed in showrooms in July 1968, just a few months after the standard HK, a car that was also seen as quite radical at the time.
It was a question of timing that endowed the HK with its pair of Chevrolet engines (the 327ci and 307ci). Had Holden's engineers been a few months earlier with the all-new Holden V8s, those would have been fitted instead. As it was, we got the Chevy small-blocks and our love affair with Holdens running Chev V8s was born.
It was the next model, the HT GTS 350, that gave a young Peter Brock his first taste of Bathurst, co-driving with Des West (and qualifying tenth on the grid) in 1969, but it was the HK the year before that had laid the groundwork for the Bathurst Monaro legend, with Bruce McPhee and Barry Mulholland claiming victory and three of the next four outright spots filled by HK 327s. Clearly there was something to this.
Under the skin, there's no smoke and mirrors when it comes to an HK Monaro. The running gear is pretty much straight from the Kingswood sedan line-up and it's only the sheetmetal from the windscreen back that differs.
You could also have your Monaro with a six-potter, three-on-the-tree and drum brakes, but if you went for the 327, you got the full game-on package including four exhaust tips, racey hub-caps, disc front brakes, a floor-shift four-speed, optional stripes and flasher trim, including an unheard-of tacho mounted stupidly low on the centre console.
Driving an HK GTS 327 now is to marvel at how the hell the blokes who raced them in period ever found enough brave pills. The four-speed shifter is sketchy to say the least, the brakes are marginal even at road speeds and the handling is roly-poly with an over-riding sense of crudity to the way the Monaro shuffles its feet. On the period-correct Grip-Less tyres, the thing would have been horrendous. And yet…
But the 327 Chev engine is a real surprise. This is a hard-working little motor in GTS trim and I would suggest it's only because it lived in the shadow of the mighty 350 Chev that it isn't a more revered piece of kit.
And, hey, this car looks horn. I'll have mine in Warwick Yellow. But I swear I won't try to drive it fast.
JOHN WRIGHT'S INSIDE WORD
Ford claimed the XR Falcon was 'Mustang-bred' and there was "more, more Mustang in new [XT] Falcon", but the Aussie car that owed most to Lee Iacocca's brainchild was the HK Monaro GTS 327.
It's a great irony that Ford Australia's Bill Bourke created a four-door GT to the bemusement of colleagues, while Holden took inspiration from the fastback variant of the Mustang to re-imagine its lacklustre HK. (In 1969 a cheeky ad even obliquely referenced the Boss Mustang: "Big enough, tough enough and mean enough to stay out front. Sleek enough to take to town. Monaro GTS is the boss car.")
It had been in planning since 1965. The Bathurst version was to have used the 307 V8 (the homegrown 308 not being ready) until Holden people got news of the 302 XT GT. John Bagshaw, the sales and marketing boss who did nothing by halves, asked the Americans for the 327. The tight fit precluded aircon, but no-one cared and – GM's no racing policy notwithstanding – Bathurst was almost in the bag.
Supplier gossip of a Holden order for bucket seats in 1961-62 had led to rumours of a forthcoming sports car; anti-climax followed with the auto-only Premier sedan in July '62. Six years later, the Monaro astonished us.
I remember this news as clearly as the death of JFK. There I was, aged 18, for some reason in the back seat of the family's 1950 Armstrong Siddeley heading south down Burke Road, Camberwell. My copy of Wheels was all Monaro.
The Monaro was so un-Holdenlike: fast, sexy, even beautiful. Mine would have been Warwick Yellow, like the car photographed for an ad in front of my alma mater, Melbourne Grammar. Like the one Bruce McPhee drove to victory from pole at Bathurst weeks later, shod with part-worn Michelin XAS road tyres.
McPhee drove his yellow 327 from Wyong Holden over the Bell Line of Road to Bathurst. Apparently he drove all but one lap of the race, giving co-driver Barry Mulholland his required lap around lunchtime. On Monday McPhee got back in and drove it home; people must have noticed.
Only the pure racing special GTS 327 mattered, although you could nurture passable fantasies in your Bright Blue Metallic 186S manual. But did anyone really get their rocks off driving a base model 161 taxi pack with all-wheel drums, three-on-the-tree and 'Drive a Bathurst Winner' on the back window?
Nobody was rude enough in still-conservative 1968 to append Chevrolet bow-tie badges to a Holden, but the 327 had more Chevy in it than any previous Holden. Most if not all of the seven that gridded up at Mount Panorama had engines blueprinted at Chevrolet. About the only real Australian input to the engine was the sump, but even this was made in Detroit at Holden's expense.
America was alive in the Monaro, and thank God.
THE MARKET TREND
If Holden wasn't bothered about winning the Bathurst 500, it certainly did a poor job of remaining aloof. Importing an expensive Chevrolet V8 and heavy-duty transmission delivered a car purpose-built to win races, and that's exactly what the GTS 327 did.
The 1970s saw old Monaros fall from fashion and values plunge. The stock market crisis of late 1987 helped boost popularity, but the 1990s recession capped excellent cars at less than $25,000.
If you paid $150,000 or more for a GTS during the mid-2000s, lots of your money will now be gone. You can't blame potential purchasers for remaining wary.
SPECIFICATIONS - SUMMARY
HK Monaro GTS 327
Production: 1968-1969
Body: 2-door coupe
Engine: 5360cc V8, OHV, 16v
Power: 186kW @ 4800rpm
Torque: 439Nm @ 3200rpm
0-100km/h: 7.6sec
400m: 16.4sec
Gearbox: 4-manual
Suspension: Wishbones, coil springs (f); Live axle, leaf springs (r)
Brakes: Disc/drum (f/r)
- Return to Top Ten Holdens homepage
---
- Find Holden Monaro cars for sale
---
Download Wallpaper:
Click on the link to download wallpaper: 
Unique Cars magazine Value Guides
Sell your car for free right here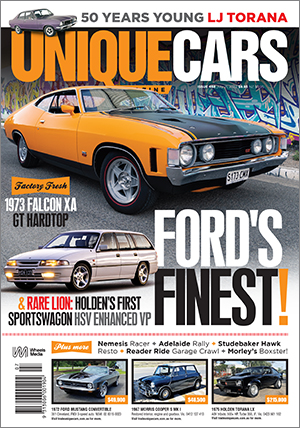 SUBSCRIBE TO UNIQUE CARS MAGAZINE
Get your monthly fix of news, reviews and stories on the greatest cars and minds in the automotive world.
Subscribe