Feature: The Beatles' Cars
---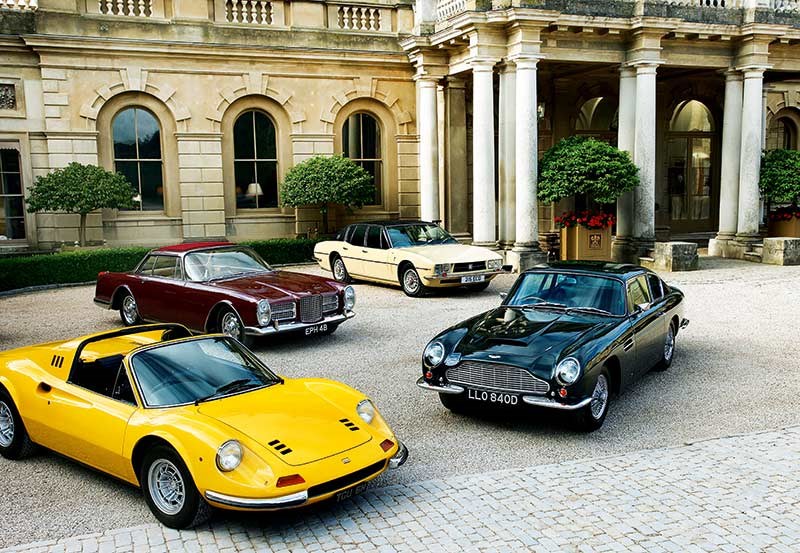 Feature: The Beatles' Cars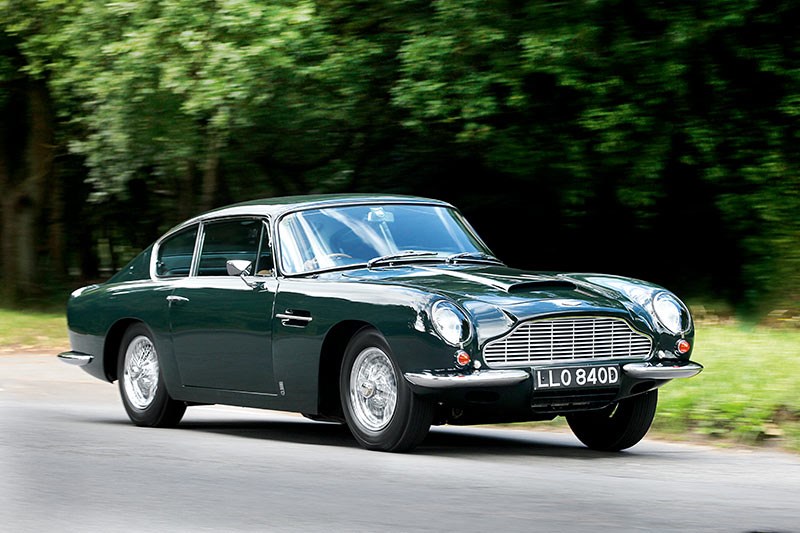 Beatles cars: Paul McCartney's 1966 Aston Martin DB6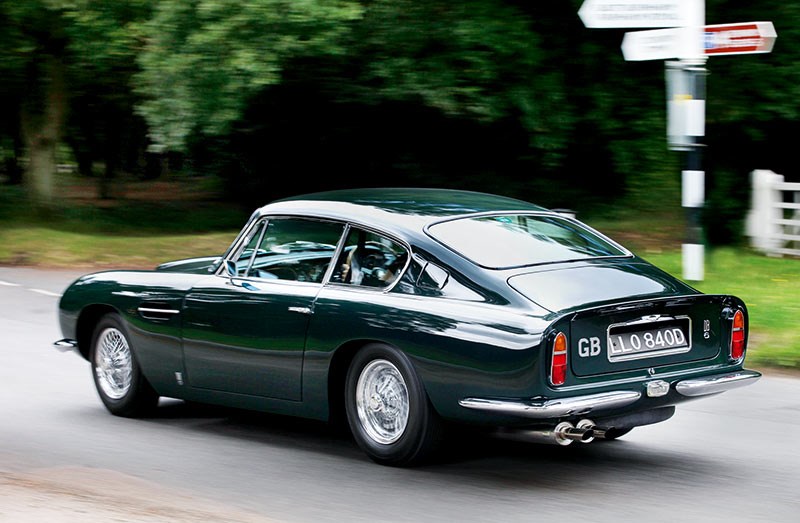 Beatles cars: Paul McCartney's 1966 Aston Martin DB6

Beatles cars: Paul McCartney's 1966 Aston Martin DB6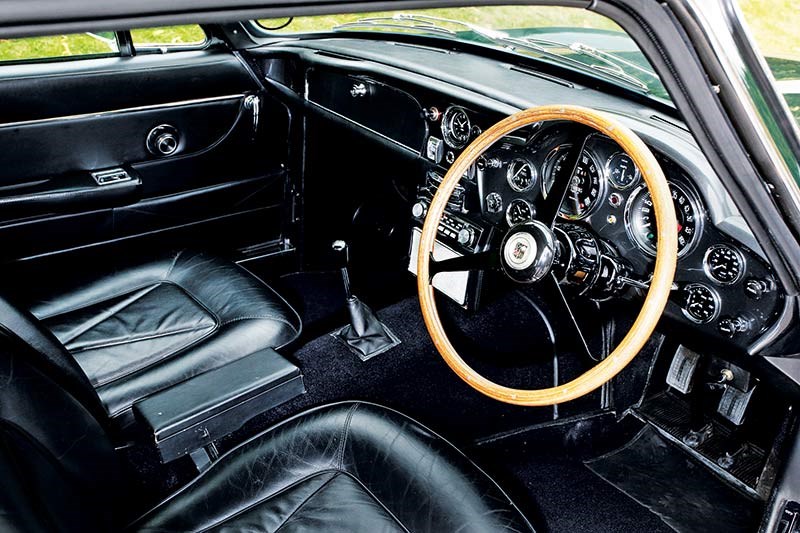 Beatles cars: Paul McCartney's 1966 Aston Martin DB6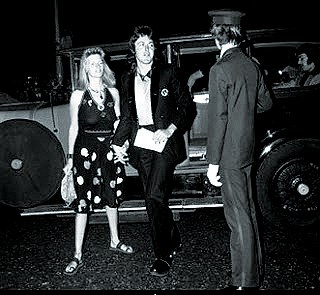 Beatles cars: Paul McCartney's 1966 Aston Martin DB6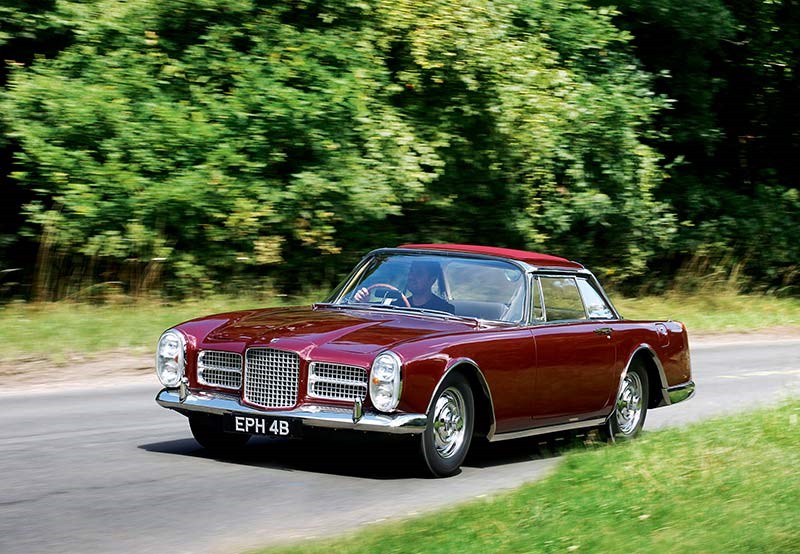 Ringo Starr's 1964 Facel Vega Facel II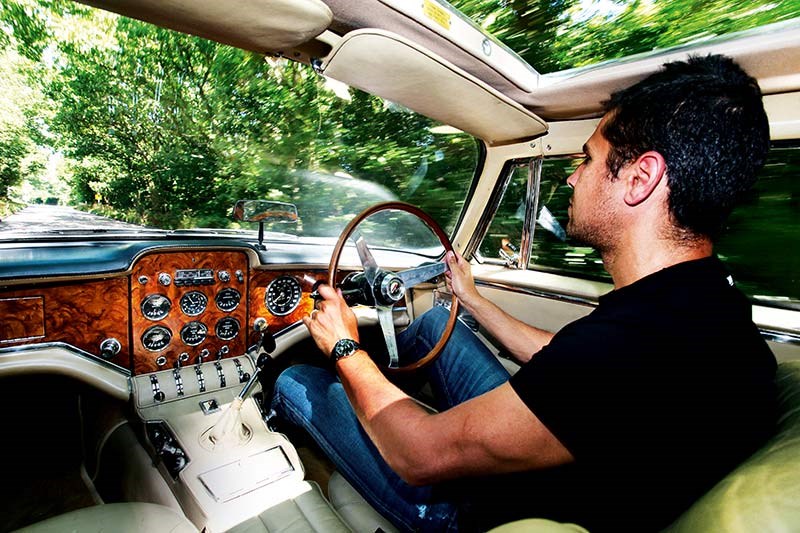 Beatles' cars: Ringo Starr's 1964 Facel Vega Facel II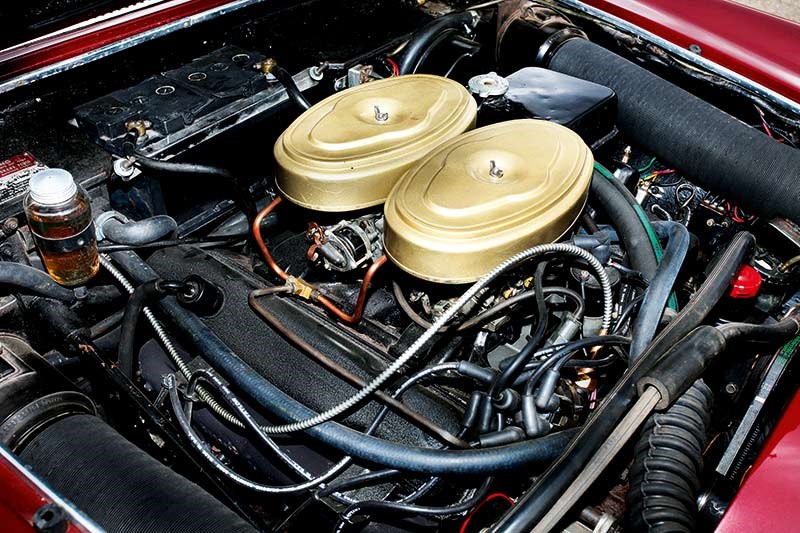 Beatles' cars: Ringo Starr's 1964 Facel Vega Facel II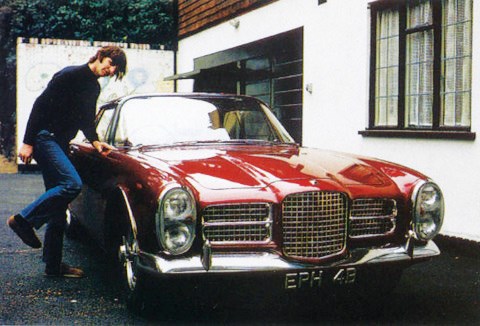 Beatles' cars: Ringo Starr's 1964 Facel Vega Facel II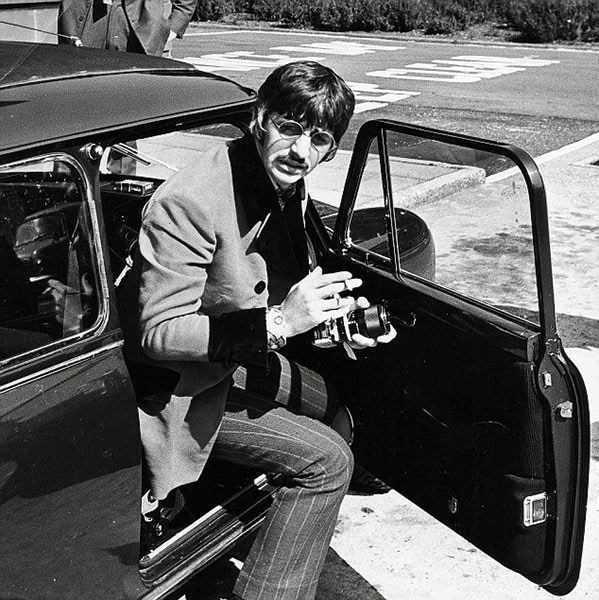 Beatles' cars: Ringo Starr's 1964 Facel Vega Facel II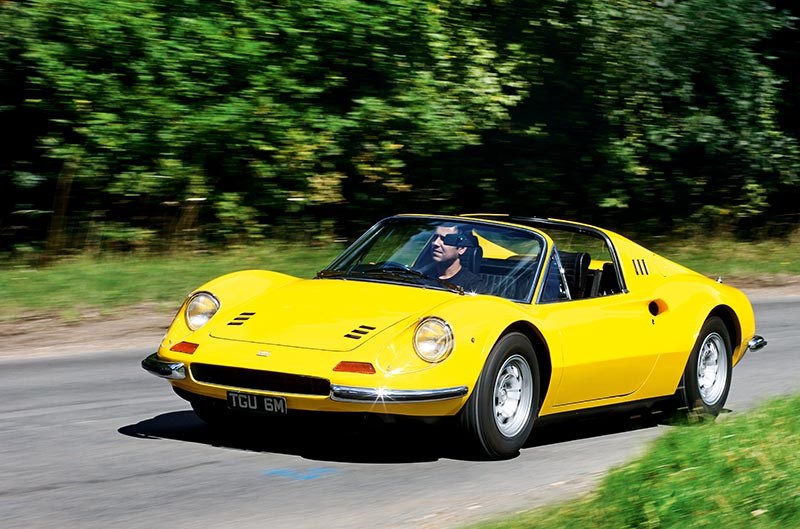 Beatles' cars: George Harrison's 1943 Ferrari Dino 246GT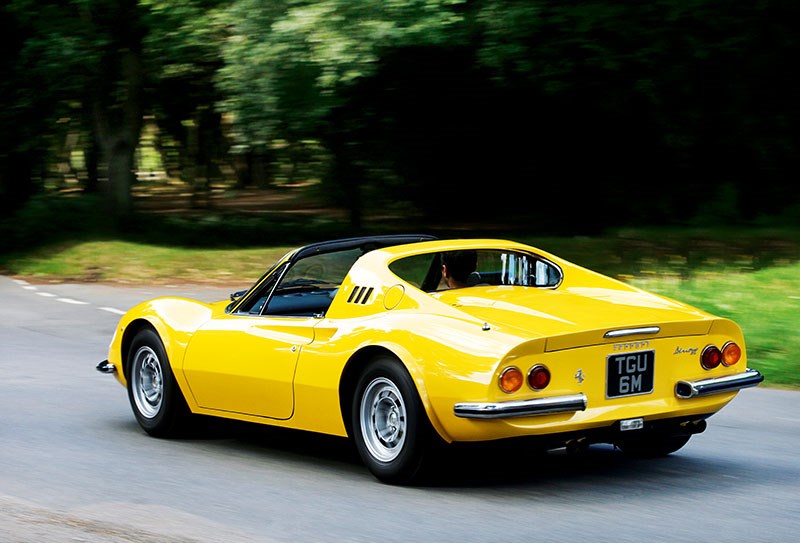 Beatles' cars: George Harrison's 1943 Ferrari Dino 246GT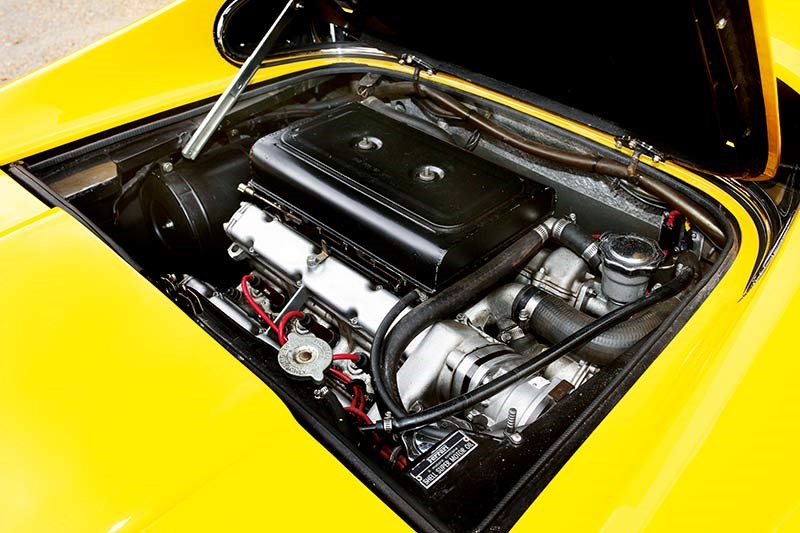 Beatles' cars: George Harrison's 1943 Ferrari Dino 246GT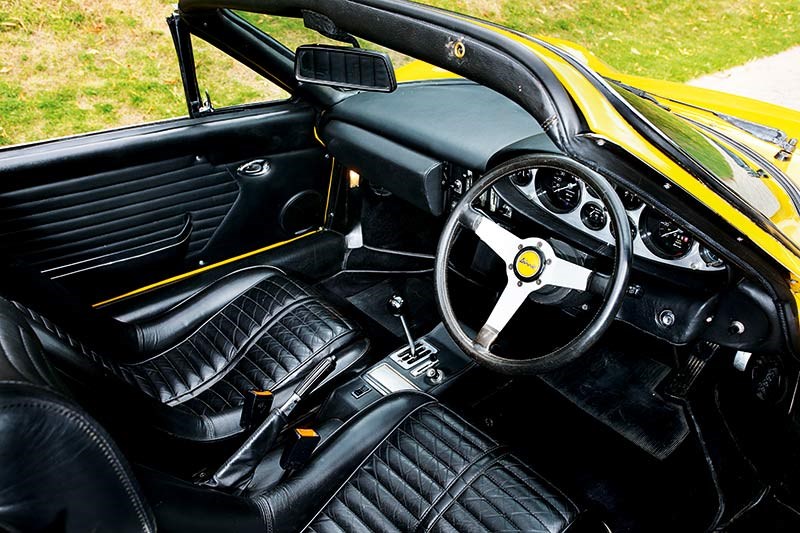 Beatles' cars: George Harrison's 1943 Ferrari Dino 246GT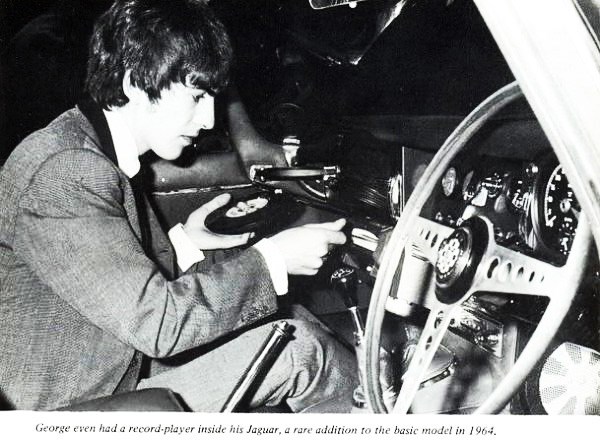 Beatles' cars: George Harrison's 1943 Ferrari Dino 246GT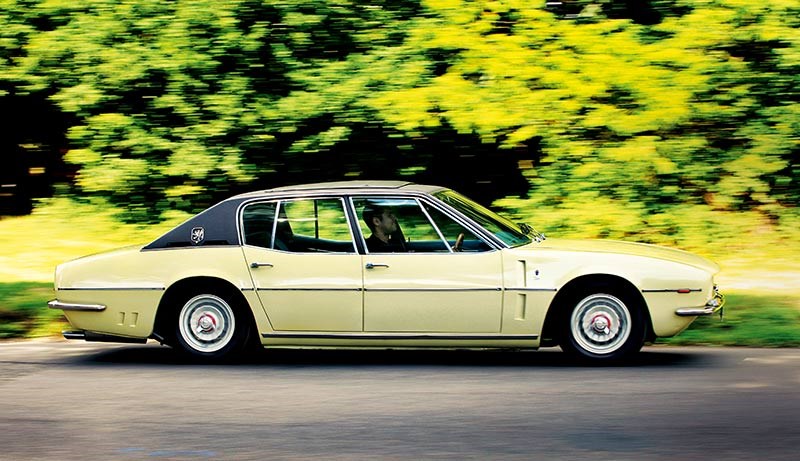 Beatles' cars: John Lennon's 1968 Iso Fidia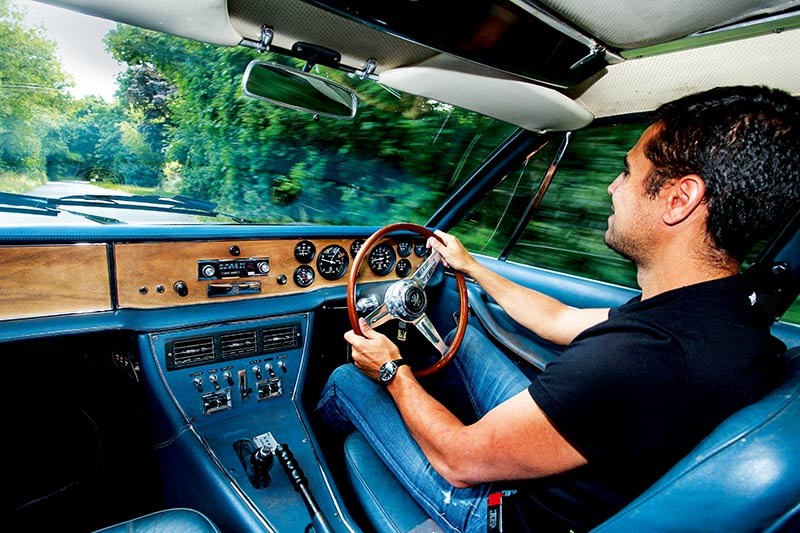 Beatles' cars: John Lennon's 1968 Iso Fidia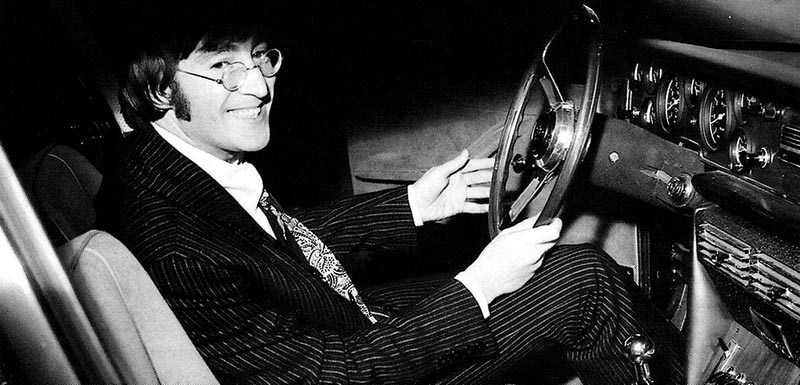 Beatles' cars: John Lennon's 1968 Iso Fidia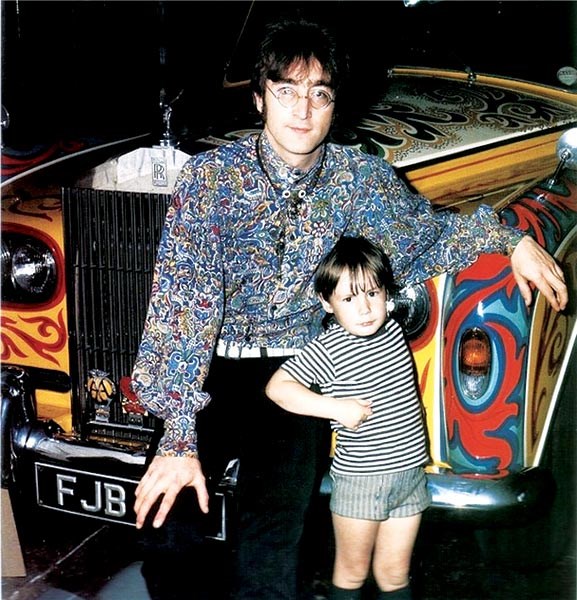 Beatles' cars: John Lennon's 1968 Iso Fidia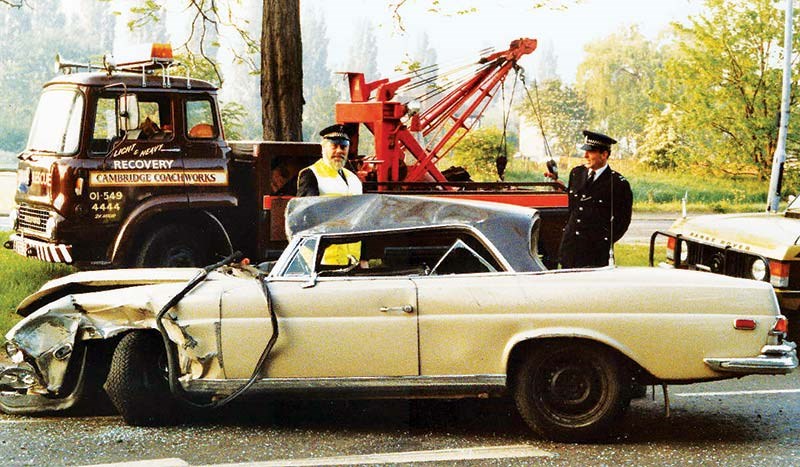 Ross Alkureishi takes a magical mystery tour in four cars purchased by The Beatles in their prime
The Bealtes' Cars

BABY YOU CAN DRIVE MY CAR!
It began with four likely lads "freezing their balls off and fighting for a seat" as they bombed their Bedford van up and down the M1 in search of a dream. Little could they have foreseen the seismic shifts afoot in 60s society, and that their little band would have the ticket to ride.
From rough gigs in working men's clubs, via Hamburg, to superstardom, The Beatles – while never as huge as John Lennon's oft-misquoted 'bigger than Jesus' quip – became a key force in fashion. And how the dedicated followers followed, with the resulting success allowing them to indulge their passions for cars. Their voracious appetites devoured a phenomenal amount of exotics, with a multitude of Minis thrown in for good measure.
 Paul McCartney's 1966 Aston Martin DB6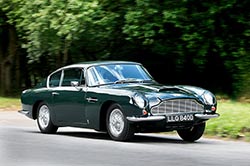 It was a case of gentle evolution for Aston Martin as DB6 followed DB5. Unveiled at the London Motor Show in October 1965, it featured essentially the same Tadek Marek-designed twin overhead camshaft six-cylinder engine, a longer wheelbase and subtle styling revisions.
Purists believe that the latter – including Kamm-style tail, oil-cooler grille in the front valance, split bumpers and a higher roofline – detract from its predecessor's supremely clean lines, yet the DB6 reaped the benefits with better high speed stability and more room inside, making it an altogether improved GT proposition.
Indeed, look deeper under the skin and you'll find the Superleggera construction method used on the DB4 and 5 – aluminium/magnesium alloy wrapped around a steel frame – ditched in favour of one that used more alloy and folded metal. This resulted in a stronger car, but one with only an 18lb (8.2kg) increase in weight. As three of our fab four reach Cliveden under their own power, the DB6 arrives with a real sense of majesty. National Trust visitors stop to gawp as the Aston Martin Works transporter halts in front of the main gates, and driver Dean Smith slowly lowers the ex-Paul McCartney DB6 to the gravel. Like George Harrison, the so-called 'cute Beatle' had already owned a DB5, but he gave its successor a reel-to-reel tape recorder fitted under the dashboard in order to capture eureka moments of musical genius. McCartney used his Astons as daily transport in London, and to visit the rest of the lads who by the mid-60s had begun to marry off and move to huge estates in the suburbs. It was in the DB6 during '68, with Lennon's marriage to Cynthia disintegrating, that McCartney motored out to St George's Hill and used its tape recorder to begin constructing his masterpiece 'Hey Jude'. Paul felt particularly sorry for the Lennons' son, Julian, and wanted: "To try and cheer them up, basically, and see how they were... I started singing, 'Hey Jools – don't make it bad, take a sad song, and make it better." Following a quick change from 'Jools' to 'Jude', a hit was born.
Aston Martin Works, which purchased the DB6 in '01, removed the tape recorder during its comprehensive restoration and put it in secure storage. The result of the AMW team's craftsmanship is a car that looks and feels as if it's just been readied for the Beatle himself to come and collect once again. The cabin is more sober than the continentals, but has an air of cool masculinity with its wood-rim wheel and black hide. Around Cliveden the Aston feels beautifully poised, remaining both relaxed and firmly planted. It isn't a car you rev to the sky like the Dino, but rather a rapid gentleman's express.
The ZF five-speed gearbox is firm and easily engaged, but get the car out onto the motorway and that's when you're able to fully explore the flexible six-cylinder unit's powerband. It's easy to imagine the boys heading south to Dover before cruising to Cannes for the release of one of their films, enjoying the comfort of this high-speed saloon. Aston will never part with McCartney's DB6, which remains forever woven into the fabric of the world's greatest pop group.

Paul's other cars
Hispano-Suiza Limousine
Pictured leaving the premiere of John's '67 film How I Won the War, the Hispano was perfect transport for Paul and then-girlfriend Jane Asher.
1967 Lamborghini 400GT
The stylish V12 was sometimes seen with George behind the wheel. Paul also owned a 1972 Espada S2, which is rumoured to have had a full rebuild after Linda left the handbrake off and it rolled into a lake.
Austin-Healey 3000
The car involved in the bizarre '69 'Paul is dead' hoax. Conspiracy nuts allege that McCartney stormed out of a studio session, was killed in the ensuing crash, and then replaced with a lookalike.
SPECIFICATIONS
Aston Martin DB6
Number built: 1567
Body: Steel platform chassis with Superleggera-type aluminium body
Engine: All-alloy 3995cc straight-six, DOHC, 12v, 3 x SU carbs
Power & torque: 210kW @ 5500rpm, 380Nm @ 4500rpm
Performance: 0-97km/h 8.4sec, top speed 216km/h
Transmission: 5-speed manual
Suspension: Wishbones, coil springs, telescopic dampers, anti-roll bar (f); Live axle, coil springs, trailing arms, Watts linkage, Armstrong Selectaride lever-arm dampers (r)
Brakes: Girling discs (f/r), power assisted
Price: £4998 (new in UK). Now from £100,000 (approx $179,900)

***********
 Ringo Starr's 1964 Facel Vega Facel II

 

When The Beatles jettisoned Pete Best, the group set its sights on, said McCartney, "The greatest drummer in Liverpool" – one Ringo Starr, who "had a beard, and was grown up, and was known to have a Ford Zodiac". The irony wouldn't have been lost on the laconic working class percussionist who, not two years later and with Beatlemania in full flow, left the 1964 Earls Court Motor Show as the owner of 'the world's fastest four-seater', a Facel II.
Powered by a Chrysler Typhoon engine and clothed in automotive couturier Jean Daninos' decadent bodywork, chassis number (HK2) B160's combination of traditional coachwork and modern muscle reflected the cultural power struggle of the times. And, at a whopping cost of £5570, it also provided the necessary image of exclusivity for an emerging pop superstar. Fred Hobbs of HWM and its subsidiary InterContinental Motors delivered the car to Ringo's Sunny Heights home in Weybridge. Hobbs remembers the UK distributor giving away a gold Facel Vega lighter with each car, and the first thing Ringo said was: "Got my lighter?"
We'll be a bit less flippant with the Facel today, particularly considering that this freshly restored masterpiece is insured for a cool £500,000. Owner Justin Banks has kept the interior original, which means fine luxurious leather and carpets, a painted wood-effect metal dashboard that sits a seemingly incredible distance away, and an oversized Nardi steering wheel jutting out to meet your arms.
Turn the ignition key and there's no piffling 383ci nonsense here; unbeknown to Facel – at least at first – Chrysler had switched supply to the monstrous 413ci (6765cc) raised-block V8. Blip the throttle and there's an urgent snarl from the quad tailpipes, as the whole chassis shakes. In twin four-choke carburetted form there's a claimed 390hp – a 35hp hike over the auto – which means that underneath the graceful exterior lies a Yank-powered mean machine. Fully engaging the clutch requires a concrete boot and near-superhuman effort: it makes you wonder how the elfin Mr. Starr managed it. But once you get out on to an open dual carriageway, you're able to really stretch this imperious French grand tourer's legs.
They're carrying upwards of 4000lb (1800kg), yet in second gear the car accelerates from 30-70mph in 4.9sec. The Facel II's chic overcoat has fellow road users' mouths agape, before a stroke of the throttle causes dislocation as they're consigned to history in the rear-view mirror.
With all of that power it's easy to get carried away-something Beatles chauffeur Alf Bicknell noticed after climbing into the car with Ringo, not long after Starr had passed his test. "At that time the M4 went all the way to Maidenhead," he recalls. "We went there and back again at speeds of 120, 130 and 140mph." It looks at home at Cliveden, where Ringo brought the Facel on set, yet on the surrounding roads the Pont-a-Mousson all-synchromesh 'box begins to dominate proceedings. There's more power and more torque – this is the only manual right-hooker with the bigger motor – but the fierce nature of the shift makes you less delicate with the accelerator and at times the sheer clout threatens to overwhelm the HK500-derived tubular chassis. It's more demanding than an auto, but also far more involving.
On the way home, a semi-disaster: a blowout in the outside lane of the M26. Thankfully the coupé safely comes to a halt on the shoulder, with no damage, but it's a timely reminder of why, after an accident in the Facel, his bandmates persuaded Ringo to sell the car. Three Beatles were useless in a four-member supergroup.
Ringo's other cars
1969 Mercedes-Benz 280SE 3.5 Coupé
Early on 19 May 1980, Starr lost control of this car on the Robin Hood roundabout in Kingston; it clipped a kerb, somersaulted, and landed on its back. He and passenger Barbara Bach, the former Bond girl and future Mrs. Starr, escaped with minor cuts and bruises. They later had the car crushed to a cube and installed in their home.
1967 Mini Cooper Radford De Ville
Bought via Beatles manager Brian Epstein, the luxury Mini was modified with a hatchback so that it could accommodate Ringo's drums. Now a Merc man, Starr had eclectic tastes, from a Standard Vanguard – his first car – to a Barris-customised 1957 Chevrolet BelAir.
SPECIFICATIONS
Facel Vega Facel II
Number built: 182
Body: Tubular steel chassis, welded pressed-steel body
Engine: All-iron 6765cc V8, OHV, 16v, 2 x Carter 4-barrel carbs
Power: 291kW @ 5400rpm
Performance: 0-97km/h 7.5sec, top speed 213km/h
Transmission: 4-speed manual
Suspension: Independent by wishbones, coil springs, telescopic dampers, anti-roll bar (f); Live axle, semi-elliptic leaf springs, Armstrong Selectaride lever-arm dampers (r)
Brakes: Dunlop discs (f/r), power assisted
Price: £5570 (new in UK). Now from £175,000 (approx. $312,000)

**************

George Harrison's 1943 Ferrari Dino 246GT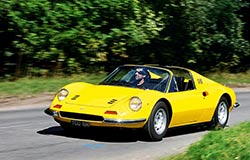 It may have 'GT' in its name, but in reality the baby Ferrari doesn't really fit into the gran turismo genre: where are the requisite four seats for a start? And, unlike the other cars here, this particular car also harks – just – from the post-Beatles era. But in every way the Dino is a pure rock star's car: two seats – one for the driver, the other for a random groupie – and performance that will far outshine any illegal high you care to fire into your system. Enzo Ferrari famously called the Jaguar E-type 'the most beautiful car in the world', but give me a Dino any day – and preferably in Giallo Fly-surely its most striking colour. George Harrison could pick his favourite from personal experience, The Beatles' biggest petrolhead having owned an E-type FHC before his friend Rodney Turner – car dealer to the stars – supplied the Ferrari to him in the early 70s.
Today it's owned by Jeff Amos, who bought the car a decade ago from marque specialist Jeff Fosker: "George had the Dino for four years, selling it when he cleared out. That's a long time for someone like that to keep a car and he was often seen around Henley in it. When I'm not driving it I am conscious of its history, but on the road I tend to forget because it's such a great machine.
"Every drive is a pleasure. It sounds great and is amazingly balanced: you can corner with the tips of your fingers. Plus, other people are very kind-four young lads in a loud Corsa told me that it had made their day just seeing it."
Styled by Pininfarina and built in Modena by Ferrari-owned Scaglietti, every line works together in pure harmony. The best view, however, is from the driver's seat, staring out over that gorgeous and delicately sculpted nose.
The 2418cc V6 has an unusual 65º vee, giving room to accommodate the carburettors and intake manifolds. It's based on the original 1.6-litre Dino engine and developed by Ferrari.
The V6 explodes into action, pouring an intoxicating fusion of fizzes, pops and timing gear machinations directly into your ears. It can be driven like a GT, the combination of soft springs and firm dampers giving a comfortable ride, but the engine simply forbids it; above 1500rpm it takes off on a smooth, free-revving journey that continues long after many a sports car has hit the redline. The resulting yowl is simply fabulous, stirred by a five-speed dogleg 'box that demands a positive hand to smoothly mate the synchromesh. Throw in a wide track and low centre of gravity, plus the kind of helm response matched only by a Lotus Elan, and you have the recipe for an automotive legend.
You can forgive a beautiful classic a lot, and one that also has a soul is the pinnacle of the specialist carmaker's art. No wonder the fickle Harrison kept his beloved Dino for so long.
George's cars
964 Jaguar E-type FHC
The E-Type's allure knew no bounds and snared a young Harrison experiencing the early flush of success. A Philips 'Auto Mignon' record player gave its interior a distinct pop-star ambience.
1965 Austin Mini Cooper 'S'
Using the book Tantra Art: its philosophy and physics for inspiration, Harrison gave his Mini a psychedelic paint job in early '67 before it went on to star in the film Magical Mystery Tour – making it, along with Lennon's R-R Phantom, the most famous Beatles car. It was given to Eric Clapton, but later returned to the Harrison family. A passage was left out of Harrison's 1980 book I, me, mine in which he detailed the make, model, price, mpg and performance for every car he'd owned. He later bought two legendary Gordon Murray designs: the McLaren F1 hypercar and LCC Rocket.

SPECIFICATIONS
Ferrari Dino 246GT
Number built: 1180
Body: Tubular steel chassis, steel body with aluminium bonnet
Engine: Iron-block, alloy-head 2418cc V6, DOHC, 12v, 3 x Weber 2-barrel carbs
Power & torque: 145kW @ 7600rpm, 224Nm @ 5500rpm
Performance: 0-97km/h 7.1sec, top speed 237km/h
Transmission: 5-speed manual
Suspension: Independent by double wishbones, coil springs, telescopic dampers, anti-roll bar (f); Independent by double wishbones, coil springs, telescopic dampers, anti-roll bar (r)
Brakes: Discs (f/r), power assisted
Price: £5485 (new in UK). Now from £100,000 (approx. $179,000)

*****************
John Lennon's 1968 Iso Fidia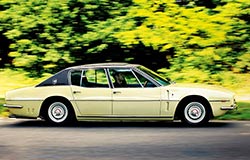 Cars were among John Lennon's biggest indulgences, which first wife Cynthia found bizarre because his driving skills were on the scary side of appalling: "Passengers had to suffer a hideous rollercoaster ride as violent swerves caused the car to hit the kerb or mount the pavement, all while at breathtaking speed."
At low speeds it's a pig to manhandle, and the car received criticism in period for its low-geared and heavy nature. The performance, however, is anything but.
Begin to deploy the torque available from the 327ci (5.3-litre) Chevrolet V8 and things start to come together: the thrust is smooth and immediate, the steering sharpens considerably, and handling is remarkable for such a big, weighty car. Indeed, in 1969 when Motor drove this very example its testers found it almost impossible to make the back end break away, which would no doubt have appealed to Lennon.
Originally unveiled as the Iso S4, the Ghia-designed and built model had an advanced specification that combined Rivolta GT running gear with double-wishbone front suspension, a de Dion rear axle, Girling disc brakes all round and sleek-looking Campagnolo alloy wheels with splined centres.
Lennon purchased chassis 003/D at the 1967 Earls Court show, but less well known is that he owned another – this car, 005/D – through The Beatles' record company, Apple Corp. "I interviewed the service manager for UK importer Trojan," says Chris Lackner, secretary of the Iso Bizzarrini Club. "He described taking the car to the factory in Bresso, Italy to be converted from a four-speed manual to a two-speed Powerglide automatic. He remembered that all of the office girls came out to ogle John Lennon's Fidia!"

John's other cars
1965 Ferrari 330GT 2+2
Harrison street-raced Lennon in this, his first car, but feared having "an enormous sausage" due to John's terrifying driving style and poor eyesight: "We'd come down Piccadilly at 90mph and go under the underpass like bats out of hell."
1970 Mercedes-Benz 600 Pullman Limousine
Just as The Beatles began to implode, Lennon indulged in a bit of Dictator-chic. It was sold to George when he left to join Yoko Ono in the US.
1965 Rolls-Royce Phantom V
Black with blacked-out windows – a UK first – the R-R had a microphone and external speaker, but truly found fame when Marijke Koger, of Dutch art group The Fool, gave it a psychedelic makeover. A TV, fridge, phone and rear seats that fold to form a bed complete the package.

SPECIFICATIONS
Iso Rivolta Fidia
Number built: 192
Body: Steel monocoque
Engine: All-iron 5356cc V8, OHV, 16v, 4-barrel
Power & torque: 224kW @ 5000rpm, 488Nm @ 3200rpm
Performance: 0-97km/h 7.8sec, top speed 197km/h
Transmission: 2-speed automatic
Suspension: Independent by double wishbones, coil springs, telescopic dampers, anti-roll bar (f); Independent by de Dion axle, coil springs, radius arms, telescopic dampers (r)
Brakes: Discs (f/r), power assisted
Price new: £7100 Now from £40,000
Unique Cars magazine Value Guides
Sell your car for free right here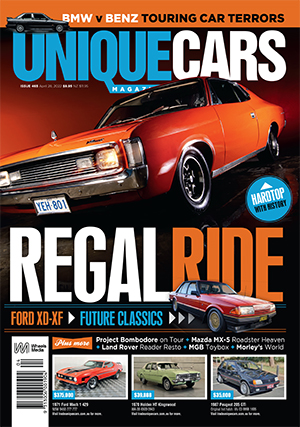 SUBSCRIBE TO UNIQUE CARS MAGAZINE
Get your monthly fix of news, reviews and stories on the greatest cars and minds in the automotive world.
Subscribe