Toyota Supra RZ review
---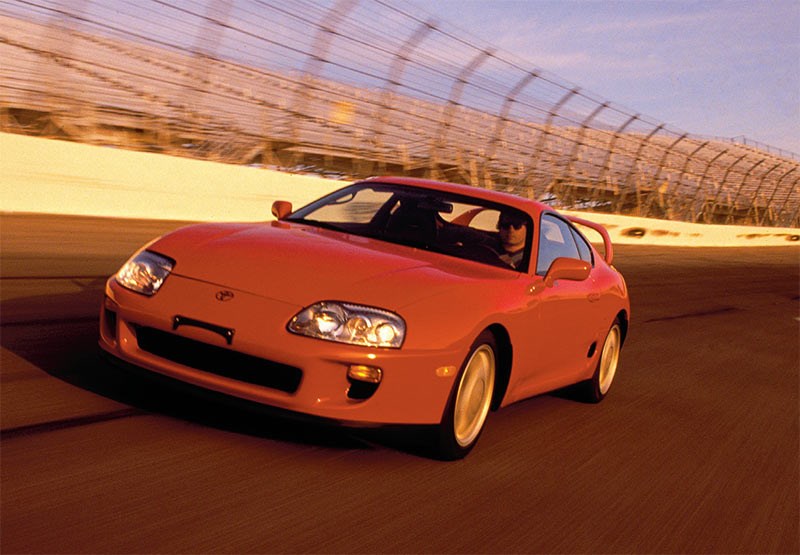 Toyota Supra RZ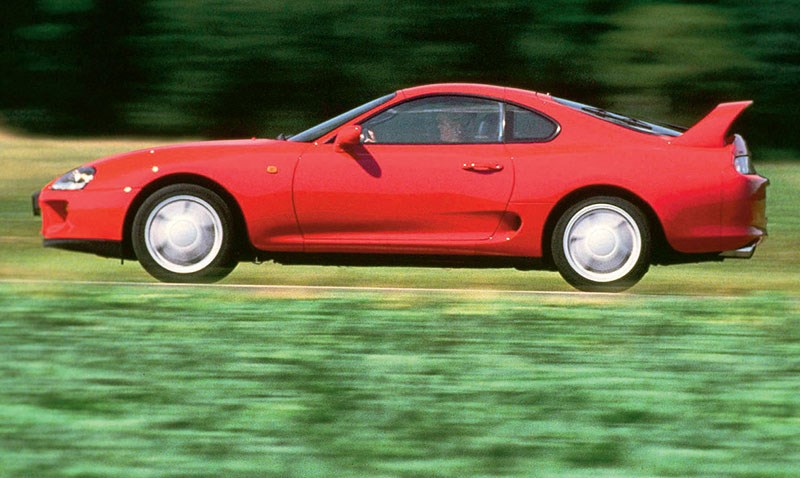 Toyota Supra RZ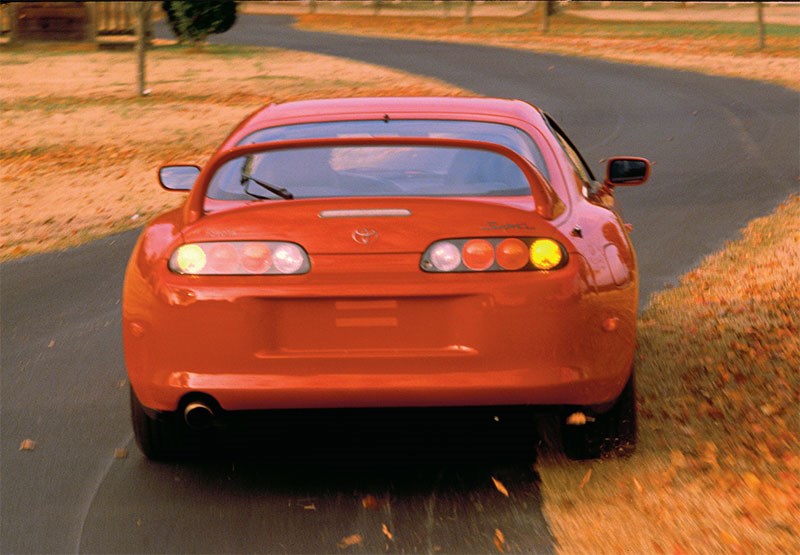 Toyota Supra RZ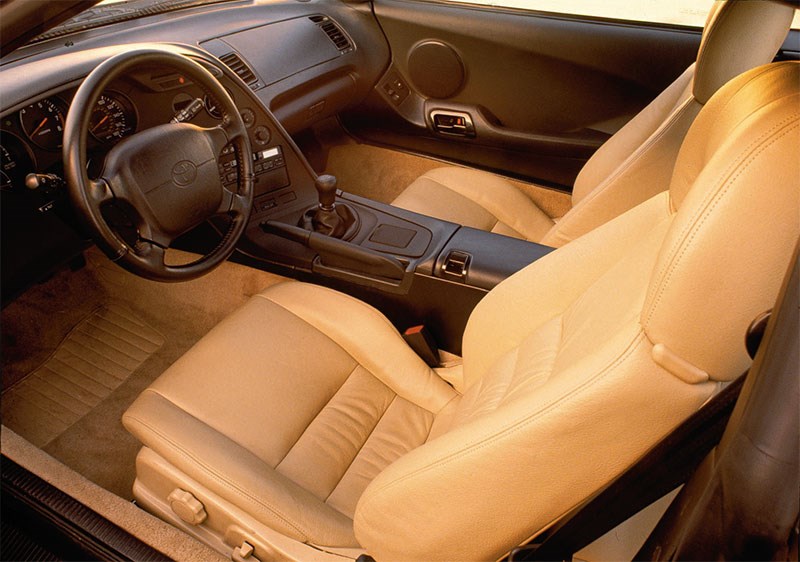 Toyota Supra RZ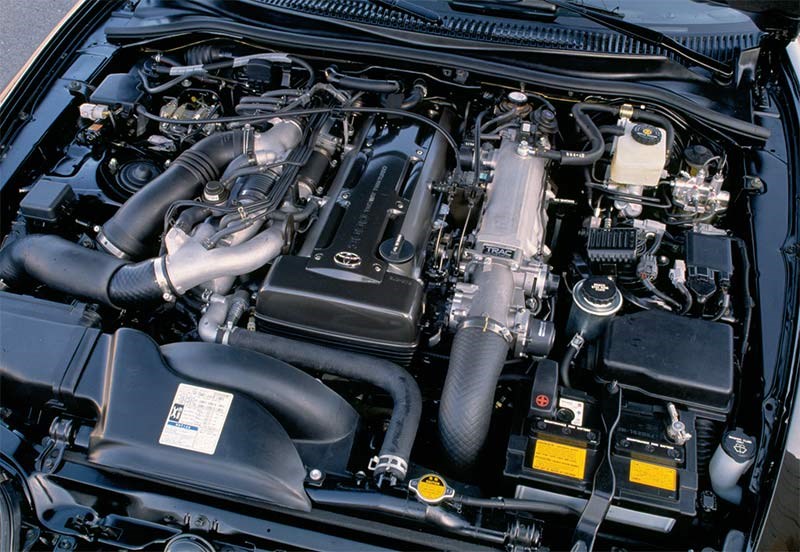 Toyota Supra RZ

Lighter and gruntier than the model it replaced, the Supra RZ never made it here officially, but that didn't stop the Japanese imports flowing...
Tempting testers: Bargains for the brave

TOYOTA SUPRA RZ TWIN-TURBO
Rules governing the kinds of cars that can be driven by inexperienced P-plate drivers have really hammered demand for the car known as the 'Celica on steroids'. Every classifieds site we checked had a mass of twin-turbo 'RZ' Supras on offer; many at slashed prices and accompanied by ads often tinged with vendor desperation.
The RZA80 Supra was never officially sold in Australia. Compliance costs in a depressed 1990s market and nervousness at Nissan Australia's inability to shift its allocation of 100 'Godzilla' GTRs were likely reasons. However, once the 'grey' importers got cracking during the late-1990s these squat and obscenely fast Toyotas began appearing in car yards across the country, ripe for 'modding'.
Output from the 3.0-litre, twin-turbo RZ version was 206kW – the notional maximum observed by all Japanese manufacturers – but 280kW seems and certainly feels more realistic. The shape looks sporting and the tall rear wing fitted to turbocharged cars apparently does a decent job of clamping the driving rubber to the bitumen.
However, the front air-dam isn't adequate at speeds that can be reached on racetracks – and roads if drivers are prepared to risk their lives and licences – resulting in stability issues that had an ex-Formula 5000 race driver describing the Supra as "one of the scariest cars I've driven."
On the plus side, RZs that have been modified to combat the high-speed collywobbles will cost only slightly more than versions sitting on stock wheels, suspension and braking systems. They are also vastly less expensive than a Porsche of similar vintage.
TRAPS AND TIPS
Cars coming from Japan during the 1990s were very well supported by parts suppliers and plenty have been crashed, so Supra bits are still plentiful.
Make sure that the timing belt has been recently replaced. New belts cost around $80, but installation involves some major dismantling and brute force to remove the crank pulley. Check the cost with a specialist engine shop before finalising your RZ Supra purchase.
These cars sit low and can have been dropped further by owners who fit ultra low-profile rubber. Apart from potentially contravening roadworthy laws this can lead to underbody, exhaust and suspension damage. An on-hoist inspection is recommended.

FROM THE WHEELS ARCHIVES...
Words: John McCormick - March 1993
Supra RZ was a Godzilla killer...
Getting up to speed in the Supra's new six-speed gearbox is no problem; the sequential twin turbos turn the Toyota's 3.0-litre DOHC straight six into a muscle car motor, bursting with 239kW and 427Nm of torque that translates into a 5.2second 0-100km/h time and a potential top speed of 280km/h. We're talking Godzilla-killing times, here.
The flow of torque is so strong it feels more like a big American V8 than a blown six. The Supra's 24- valve six really gets into its stride at around 3500rpm, at which point it produces a seemingly boundless surge of energy, rather like a 911 Turbo in full song.
Chief engineer Isao Tsuzuki's plan was to cut down on weight wherever possible and avoid "unnecessary technology like four-wheel steering". The Supra's impressive 140kg weight reduction over its predecessor was accomplished despite the addition of a standard passenger-side airbag, bigger brakes and larger wheels and tyres. Among the kilo-saving measures were a single exhaust (rather than dual), the elimination of adjustable damper system, an aluminium bonnet, plastic fuel tanks and even hollowed out bolt heads.
Rounding the turns I realise that my discretionary backing off into one of those 'Oh my god' turns was uncalled for; the suspension – double wishbones front and rear – scoffs at the high cornering loads. Stability, it seems, is the new Supra's middle name.
Designers wanted to keep things simple inside the car. The intention was honourable, but the result is flat and featureless panel that appears too large and Spartan. The expanse of black plastic on the dashboard coupled with the black leather seating creates a gloomy atmosphere in the high-waisted interior.
The Supra deserves to be taken seriously, although there's no guarantee it will find a place in the fickle hearts of sports car buyers.

FAST FACTS
Toyota Supra RZ Twin-Turbo
Number built: n/a
Body: Integrated body/chassis, steel and alloy composite 2-door coupe
Engine: 2997cc in-line twin-turbocharged 6-cylinder, DOHC, 24v, fuel injection
Power & torque: 206kW @ 5600rpm, 427Nm @ 4000rpm
Performance: 0-100km/h 5.1sec, 0-400m 13.7sec
Transmission: 6-speed manual, 4-speed automatic
Suspension: Upper & lower wishbones with coil springs, telescopic dampers and anti-roll bar (f); Upper & lower wishbones with coil springs, telescopic dampers and anti-roll bar (r)
Brakes: Disc with ABS
Tyres: 235/17/45 ZR radial (f); 255/17/40 ZR radial (r)
Price range: $9000-$30,000
Contact: Supra clubs in some parts of Australia
www.mkiv.com


*****

More reviews:
> Buyer's guide: Toyota Supra JZA80 (1993-99)
Search used:
>> Search Toyota Supras for sale
Unique Cars magazine Value Guides
Sell your car for free right here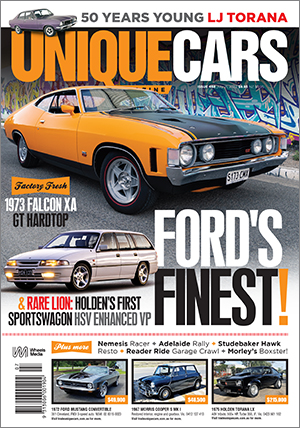 SUBSCRIBE TO UNIQUE CARS MAGAZINE
Get your monthly fix of news, reviews and stories on the greatest cars and minds in the automotive world.
Subscribe