1970 Boss 302 Mustang review
---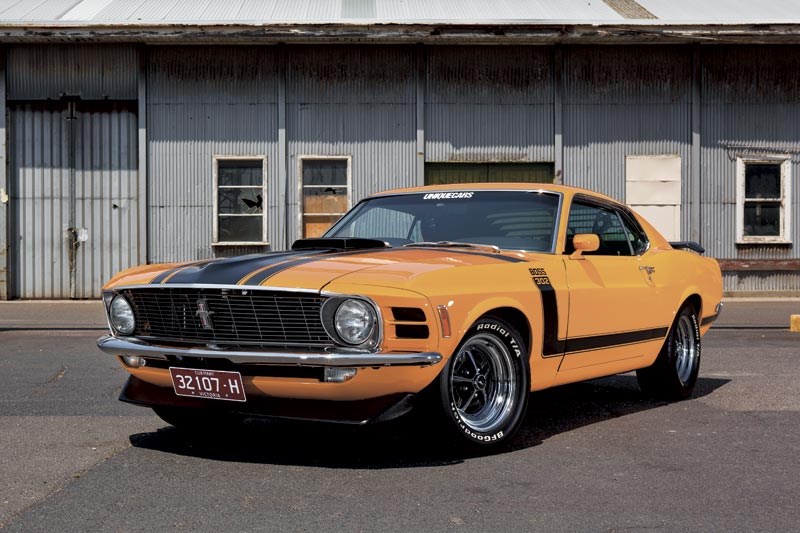 1970 Boss 302 Mustang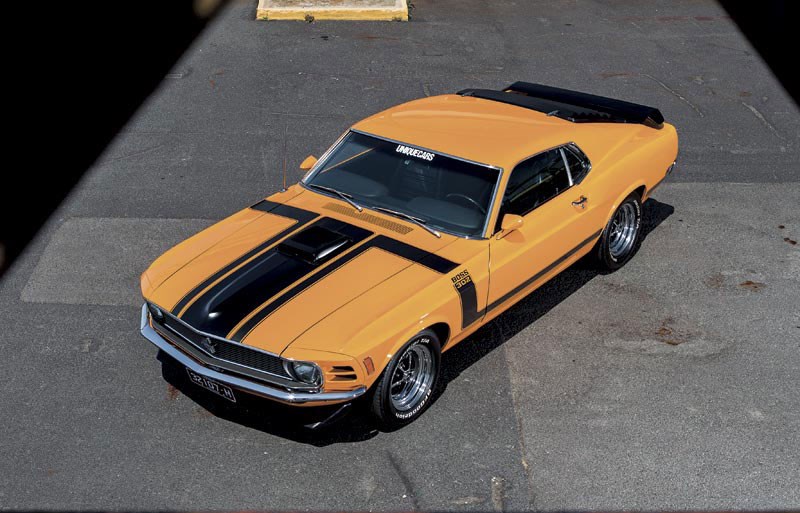 1970 Boss 302 Mustang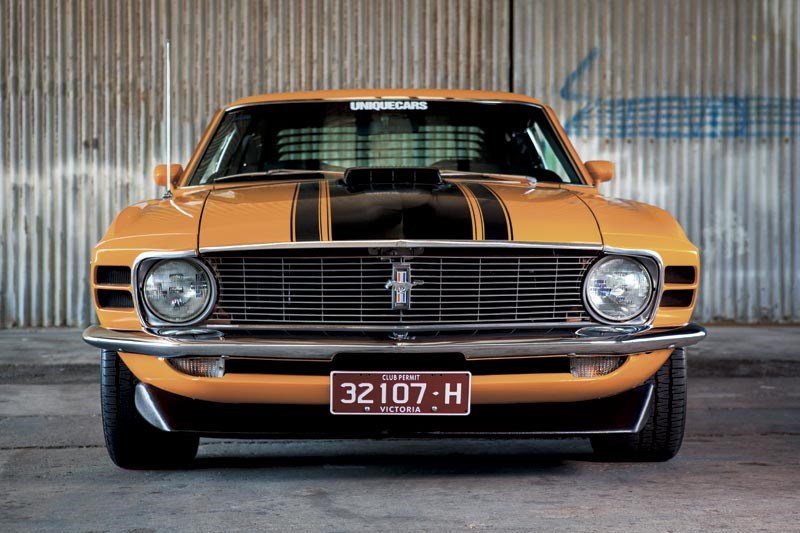 1970 Boss 302 Mustang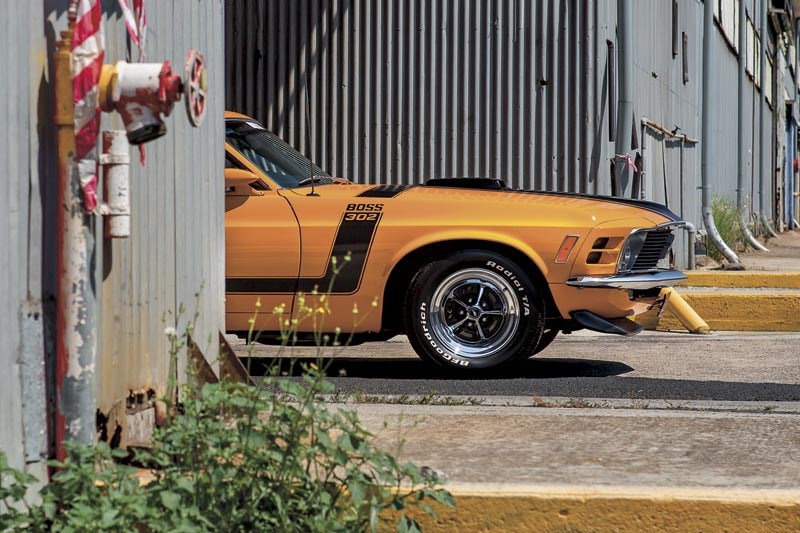 1970 Boss 302 Mustang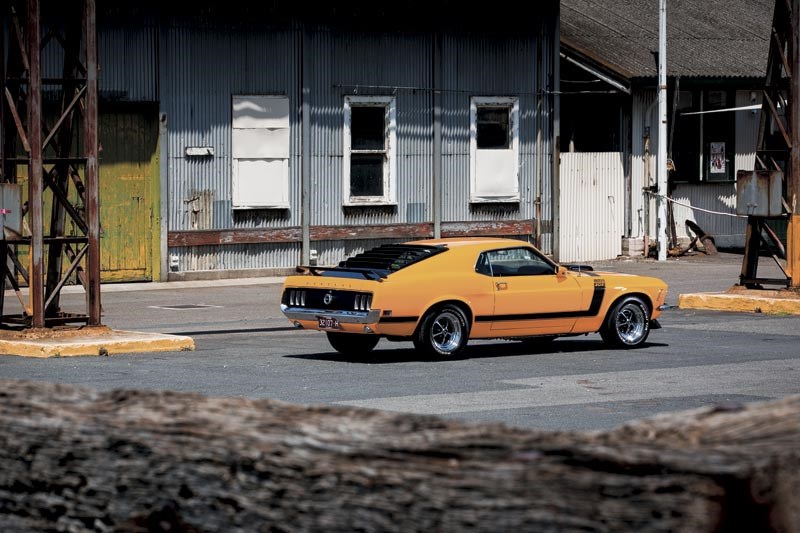 1970 Boss 302 Mustang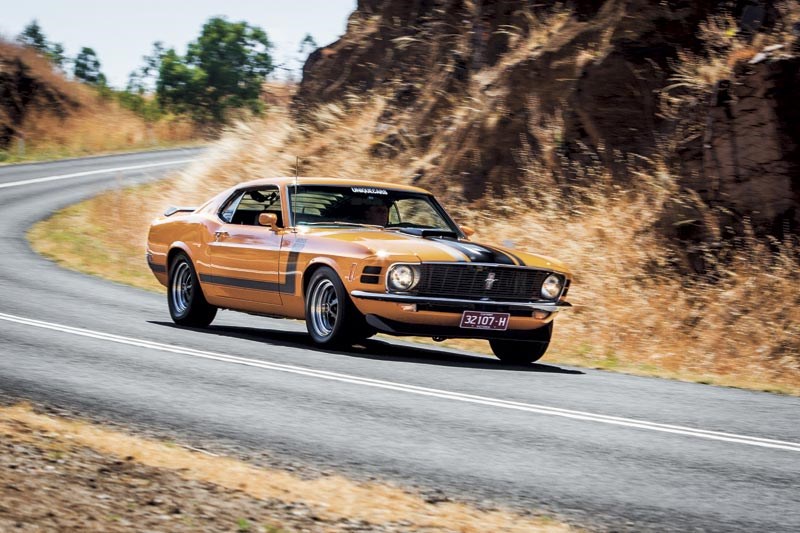 1970 Boss 302 Mustang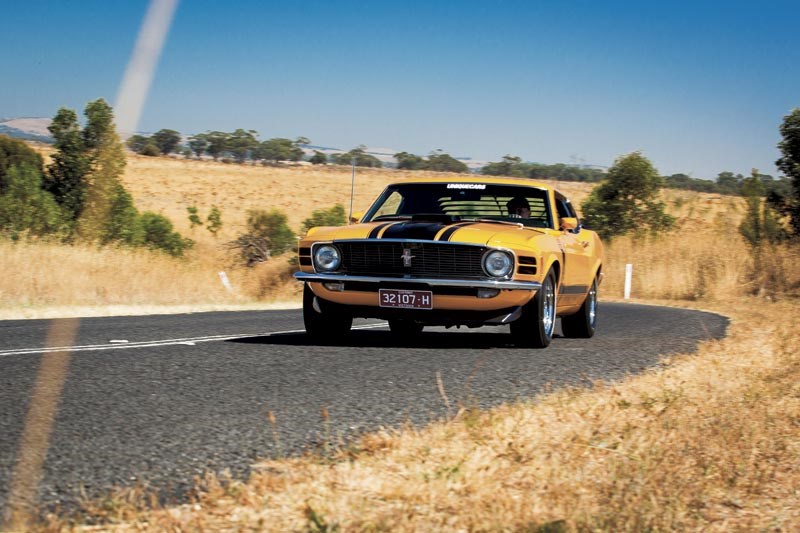 1970 Boss 302 Mustang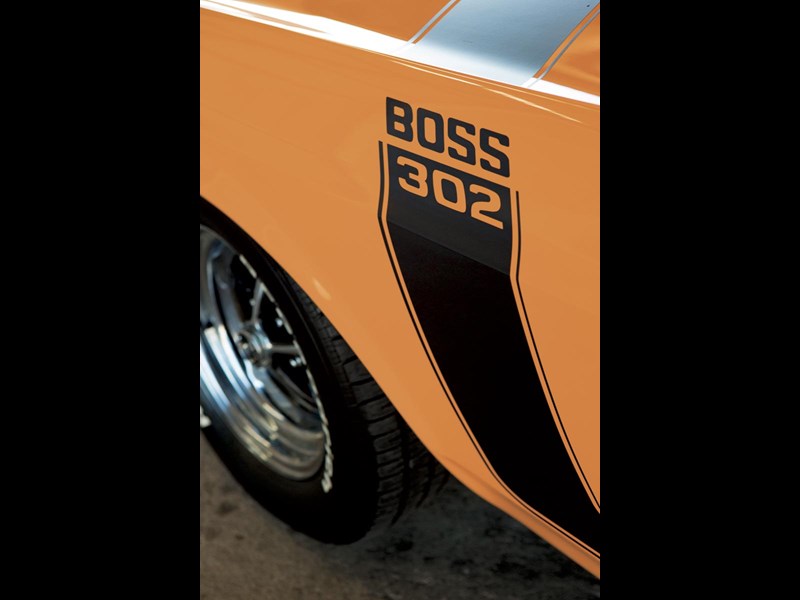 1970 Boss 302 Mustang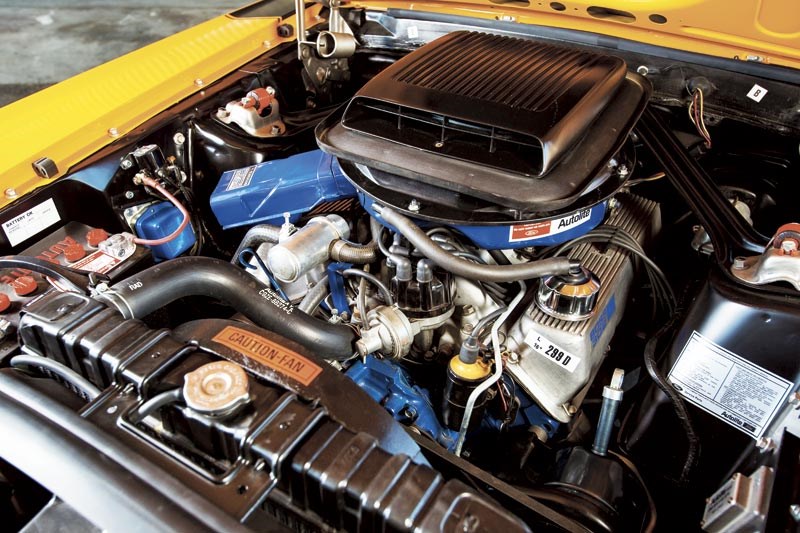 1970 Boss 302 Mustang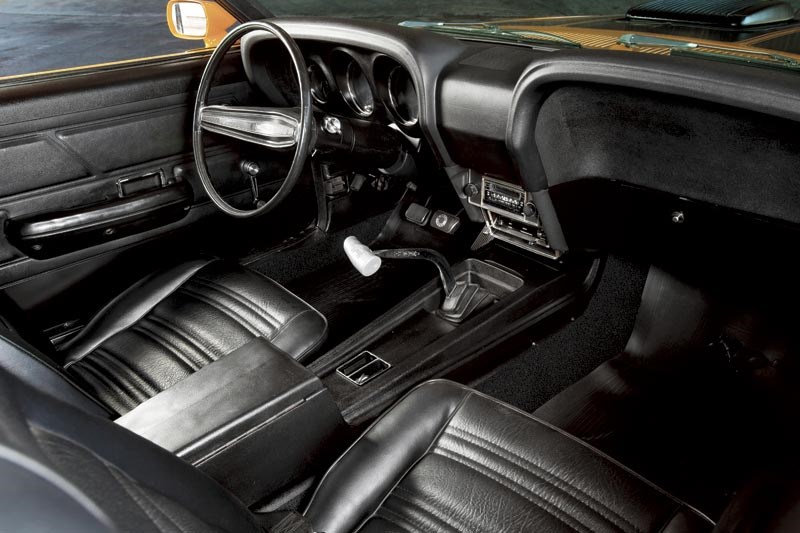 1970 Boss 302 Mustang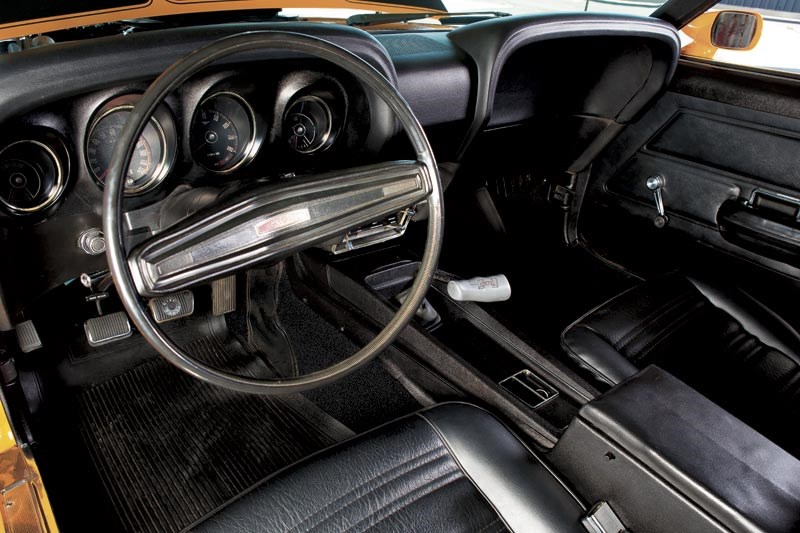 1970 Boss 302 Mustang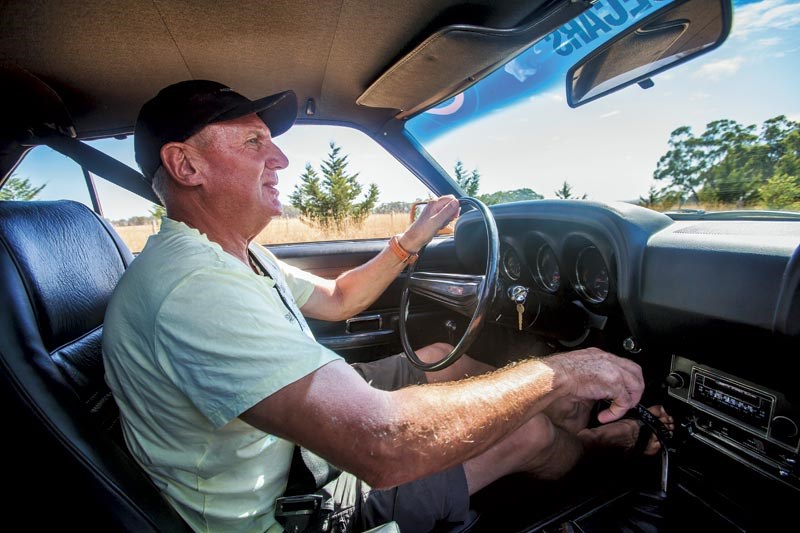 1970 Boss 302 Mustang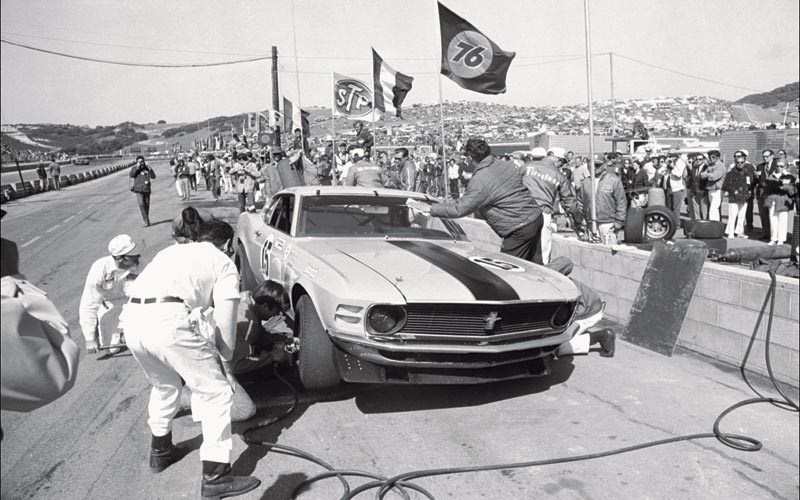 1970 Boss 302 Mustang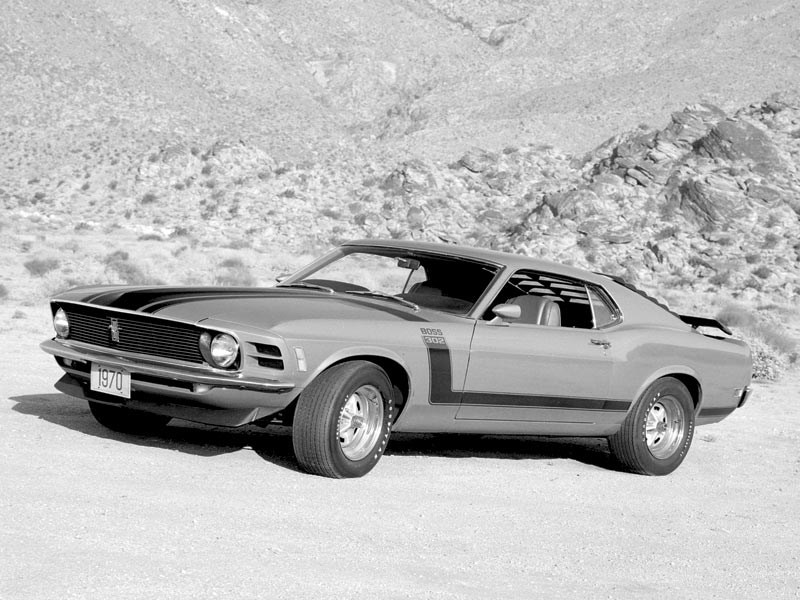 1970 Boss 302 Mustang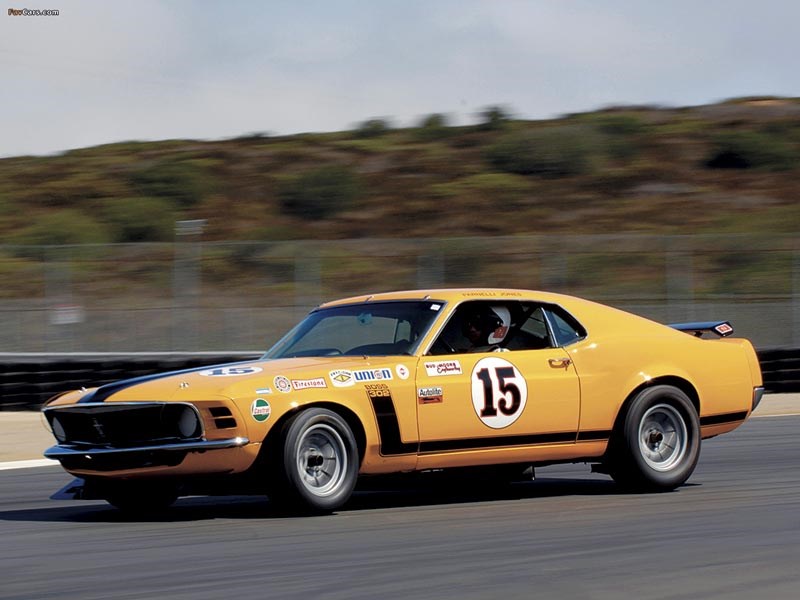 1970 Boss 302 Mustang

Ford's original Boss 302 Mustangs weren't around long but they became among the greatest muscle cars of all time. And our own Uncle Phil has just bought one...
Ford Mustang Boss 302
BOSS-A-NOVA!
They called it The Boss and for two short years it ruled the muscle car scene in the US, establishing itself as one of the greatest road and race cars of the era. Now, it's one of the most collectible.
In 1960s US street lingo, if something was 'boss' it was cool, tough, the best. And the 1969 Boss 302 Mustang wore its badge with pride. It launched just four and a half years after the first Mustang was revealed to critical acclaim and record sales. Yearly updates to keep Mustang fresh in the face of tough new challengers from General Motors and Chrysler (particularly the Camaro) resulted in the once lean and pretty 'Stang muscling up, both in body shape and under-bonnet brawn, and the 1969-70 Boss models were the zenith of Mustang styling.
Thereafter, Mustangs became increasingly bloated and anaemic as the 1970s fuel crisis and stricter pollution laws cut horsepower and stylists lost their way; the rippling flanks and thrusting nose of the late 60s/early 70s cars gave way to boxy, bland designs. That early look would not be recaptured until 2005, when new Mustangs were given retro styling.
The Boss 302 was launched at the same time as its big-block brother, the Boss 429. Both were positioned as competition specials; Ford wanted to homologate its 302-cuber for Trans-Am and the 429ci monster for NASCAR. In fact, Ford went wild with engines between 1969-70, offering nine V8s – the 'economy' 302, 351 Windsor, 351 Cleveland, 390, 428 Cobra Jet, 428 Super Cobra Jet, 429 'wedge', Boss 302 and Boss 429.
For the Boss 302, Ford's high-compression 302ci small-block V8 was beefed up with four-bolt main bearing caps and redesigned 'Cleveland' cylinder heads with bigger inlet and exhaust valves, and ports that allowed the engine to breathe more efficiently.
These 'semi-hemi' heads were based on the Ford 427ci racing engine's combustion chambers, and a balanced forged steel crankshaft and forged steel conrods allowed the engine to handle high rpms for sustained periods. A single 780cfm four-barrel Holley carburettor sat atop a high-rise aluminium inlet manifold, while a dual-point distributor, high-pressure oil pump, windage tray and screw-in welch plugs were further indications of its competition intent.
A rev limiter was fitted, progressively cutting spark from 5800rpm to 6150, but it was easily bypassed and the Boss 302 could reportedly keep making power up to 8000rpm with minor mods. In the muscle car marketing war, Ford claimed a peak horsepower figure of 290bhp at 5800rpm (the same as the Camaro Z/28), but that was extremely conservative.
Two four-speed manual Top Loader transmissions were available: a wide-ratio 'box with Hurst shifter more suited to street and strip use, and a close-ratio unit for racing. Adding to the race or road options list were four diffs: the stock 3.5:1 nine-inch, Traction-Lok 3.5:1 and 3.91:1 and the No-Spin 4.30:1 built by Detroit Automotive. Axles and diff centres were also strengthened to take the loads.
Suspension was also race-inspired with heavy-duty springs, shocks and sway bar up front, and Hotchkiss-style rear suspension with heavy-duty leaf springs, sway bar and staggered shock absorbers. The left-hand shock absorber was bolted behind the axle and the right in front, to reduce axle tramp under acceleration. Amazingly for such a high-performance car, braking was still only discs and drums with power assistance.
Ironically, the Boss 302's sexy shape was styled by former General Motors designer Larry Shinoda, who is often credited with coming up with the Boss moniker. When asked what he was working on, he replied, "The boss's car", a reference to new Ford president 'Bunkie' Knudson, who was also ex-GM and had recruited Shinoda to Ford.
While the wheelbase remained unchanged at 2740mm, the '69 Mustang was 96.5mm longer overall to accommodate all the V8s offered, although the big-blocks still had to be shoe-horned under the bonnet. Shinoda's '69 Boss 302 was also one of the first production cars to offer an optional front air dam and adjustable rear wing, and his use of high-contrast black panels, rear window SportsSlats, and go-faster stripes made the Boss a real attention-grabber. The '69 was also the only quad-headlight Mustang, a feature that was dropped for 1970 models.
In 1970, American Hot Rod magazine dubbed the 1970 Boss 302 as "definitely the best handling car Ford has ever built", while the conservative Consumer Guide called it "uncomfortable at any speed over anything but the smoothest surface". Unique Cars resident Mustang maniac, 'Uncle' Phil Walker, never read the Consumer Guide review, but even if he had it wouldn't have stopped him buying the immaculate 1970 Grabber Orange Boss 302 you see here.
Phil already has his beloved 1966 Shelby GT350H, but the Boss 302 really got his Mustang juices percolating. And he wasn't alone, because the first Boss he saw, some 43 years ago, is still one of Australia's most iconic race cars: Allan Moffat's Trans-Am racer. Phil remembers it clearly.
"I saw Moff race it Calder and I was inspired to own one," Phil recalls. "It was the most aggressive-looking car; its stance was something you had to see to believe. It looked like it was doing a million miles per hour when it was parked.
"My Boss was originally a one-owner car and I bought it from a friend of mine in California, Dave, who I also bought my Shelby GT350H from 19 years ago. Dave found it in a barn with a blown engine, but in otherwise pretty good condition.
"The lady who owned it from new didn't realise it had a high-compression engine and had run it on standard fuel. When it blew up she just parked it.
"Dave did a nut-and-bolt restoration over two years, then put it up on his hoist. He didn't want to sell it, but I got my way in the end – unfortunately he had the last say on the price (laughs). I didn't even bother to test drive it; I knew it was a good car. It had 21 (new) miles on the odo when I picked it up and only 54,000 miles in total."
Since then, Phil has only put a couple of hundred miles on the car, but that's enough for him to have bonded with it.
"I've only had the Boss since January and it's growing on me. It's different to the Shelby. It's bigger and very low.
"The engine is incredible. Dave is one of the best engine builders in California and when he rebuilt the 302 he changed the cam spec. US camshaft technology was okay in the 60s and 70s, but if you had a big-cam muscle car they wouldn't idle and they were terrible for driving in cities.
"A proper Boss engine can rev to 8500rpm all day and for a V8 that's pretty serious. But they're not renowned for low-down torque; it starts coming on from 3500rpm. My car still has a solid-lifter cam, but it pulls like a train from 1200rpm in top gear and I can drive it around at 1500rpm in top all day.
"It's got the four-speed close-ratio Top Loader with the long first gear and with a 3.7:1 rear end it does about 55-60mph (89-97km/h) in first gear. It bloody goes!"
Phil is a fussy bugger and his cars have to look just right, so Russell Stuckey from Stuckey Tyres has ordered him a set of genuine 15 x 8 Minilites from England to replace the standard Magnum 500s.
"I want it to look like the Parnelli Jones race car, and to get the stance I want it's going to have 275/60s on the rear and 255/60s on the front. At the moment it's a pretty car that is tough, but I want a tough car that looks tough. And that's all I'm going to do to it."
After his first real fang in the Boss, Phil felt that his Shelby would be half a lap in front at the end of a 10-lap sprint at Sandown, but now thinks the Boss would be quicker. We might have to put both to the acid test one day. What do you mean "no way", Phil?
It was a nervous Phil who turned up at a Melbourne storage facility in January to pick up his new Boss 302. So nervous, in fact, that he took along Unique Cars art director Ange and a sturdy tow rope – just in case.
The storage people were even more apprehensive – they had been warned about just how anal he is with his cars, as he explains: "The lady there said, 'You must be pretty fanatical because we've been given strict instructions that no one is to touch the car except you'." Fortunately, the car arrived in pristine condition.
"I was pretty excited, I'd been waiting for seven weeks," Phil laughs. "I took the car cover off it, fired it up, and it drove home like a brand new car. It was as good as I thought it would be. I spent the next three hours washing it."
Sounds like our Phil.

PARNELLI AND ME
Three years ago, my mate Dave and I were invited to a Trans-Am dinner at Portland International Raceway where Dave was racing his 1970 Trans-Am Boss 302 and I was crewing for him.
When we were driving there we noticed this black Mercedes following us. When we stopped it did too and this bloke got out and said, "I noticed you guys back at the hotel. You're going to the Trans-Am dinner aren't you? I'm lost." It was Parnelli Jones!
I jumped in with him and when we got there I 'invited' myself onto Parnelli's table, which also included Pete Brock – the guy who designed the Shelby Daytona Coupe. There was I, Mr Nobody, with all these US racing heavies, but Parnelli was a real gentleman, not up himself in any way.
The next day they had free lap time at Portland and, when I saw Parnelli there with Ford's new 'Parnelli Jones' Boss 302 tribute Mustang, I asked if there was any chance of a ride and he said jump in. We did 10 laps and the guy hadn't lost any of his ability; my eyes were getting bigger and bigger coming into the corners.
It was a great experience that I'll never forget. – PW

IT's MINE...
Moff's Mustang is probably the most iconic Australian racecar and after seeing it I was inspired to own a Boss Mustang.

Then, about 25 years ago, I went to Pebble Beach in Monterey for the first time and saw a 1970 Grabber Orange Boss 302, which was the colour Parnelli Jones raced in Trans-Am. That day I knew I had to own a Boss. It was the car I'd always wanted after my Shelby, which was my lifelong dream car.
My Boss 302 is fully optioned, including the Shaker, extra side mirror, tacho and rear louvres, and it's got a lot of wow factor. When you drive down the freeway, you get the thumbs-up from all sorts of different people. I think it's the colour.
It's closer to show standard than my Shelby. It's got the paint marks on the tailshaft and all the little concours details, but I'm never going to show it; I'm not into that.
The 1969/70 body shape is still the best. Ford got it right then, but lost the plot after that and it's reflected in their collectibility today. – PW
SPECIFICATIONS
1970 Boss 302 Mustang
Power: 216kW @ 5800rpm*
Torque: 393Nm @ 4300rpm*
Gearbox: 4-speed manual
Suspension: wishbones, coil springs, shock absorbers, sway bar (f); leaf springs, staggered shock absorbers, sway bar (r)
Brakes: disc/drum, power-assisted
0-100km/h: 6.7sec*
* factory claims

*****
More reviews:
> 1969-73 Ford Mustang buyer's guide
> Video: Ford Mustang Boss 302 (2012)
Search used:
>> Search Ford Mustangs for sale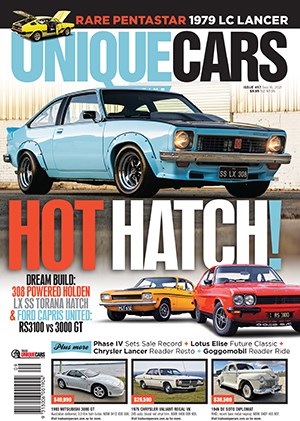 Subscribe to Unique Cars Magazine and save up to 42%
Australia's classic and muscle car bible. With stunning features, advice, market intelligence and hundreds of cars for sale.
Subscribe