Holden Sandman review
---
Holden Sandman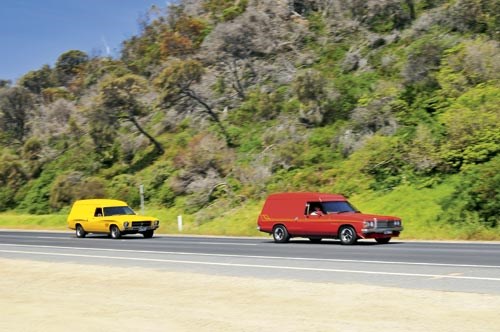 Holden Sandman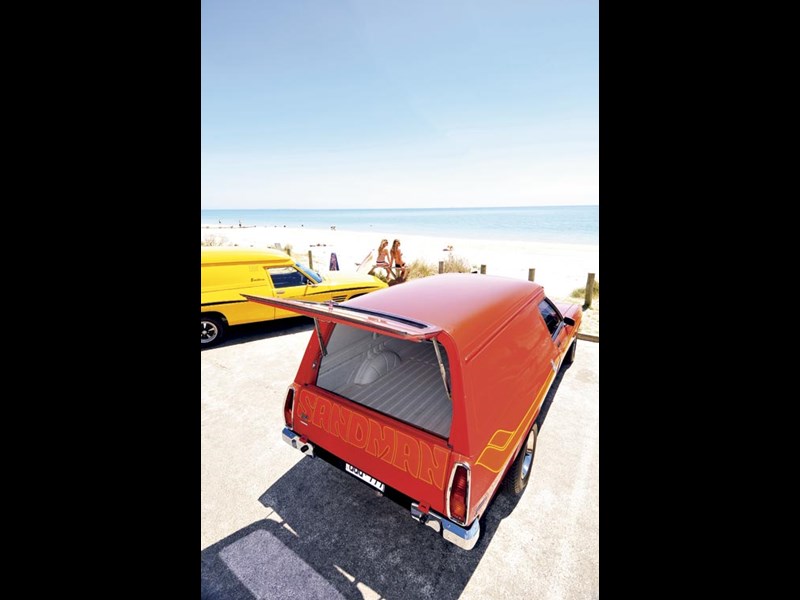 Holden Sandman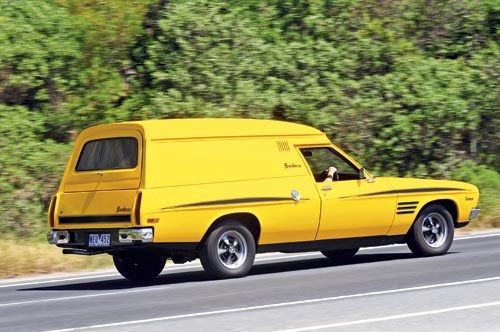 Holden Sandman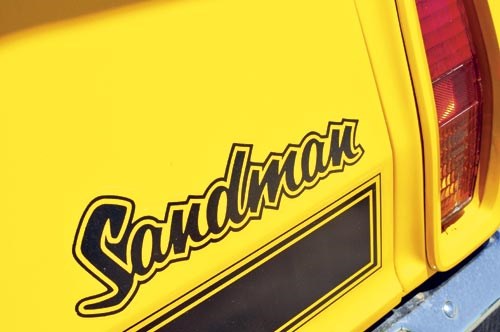 Holden Sandman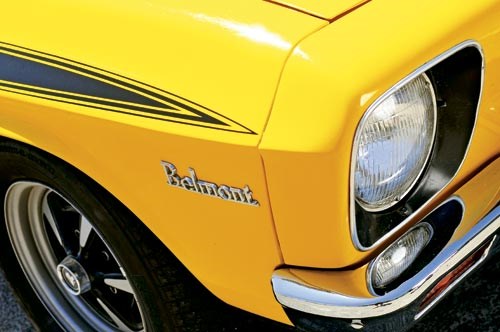 Holden Sandman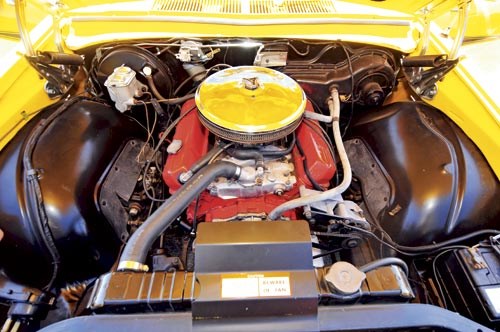 Holden Sandman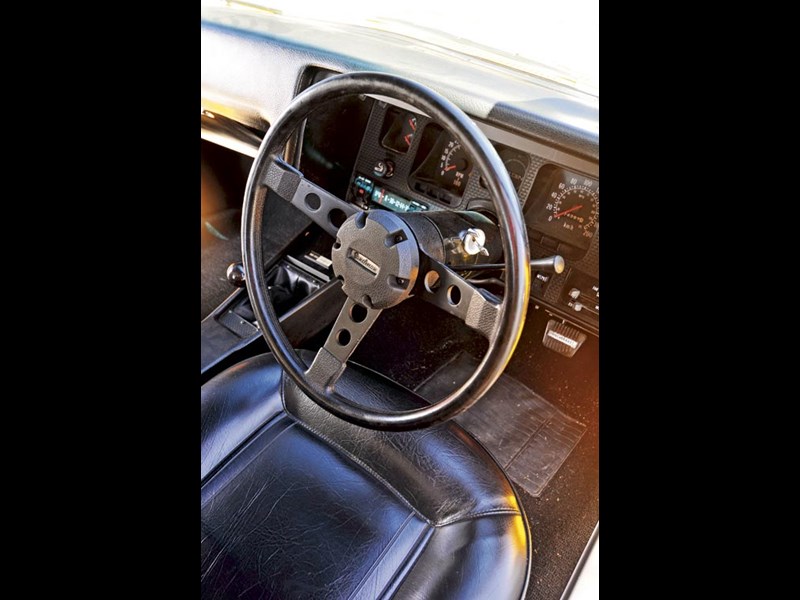 Holden Sandman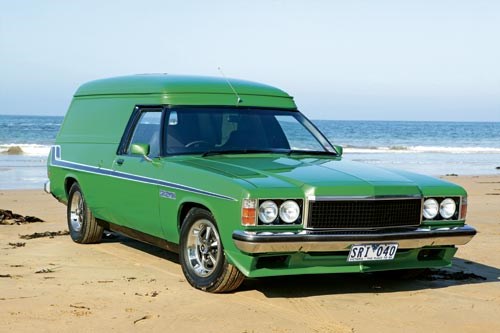 Holden Sandman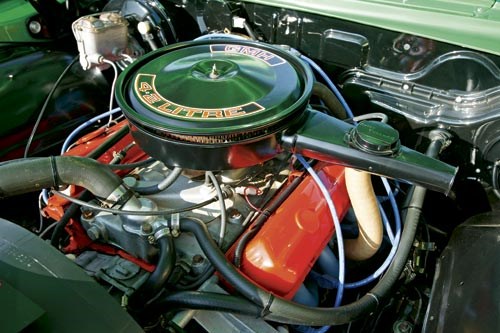 Holden Sandman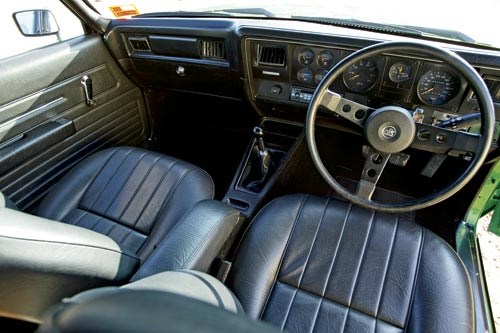 Holden Sandman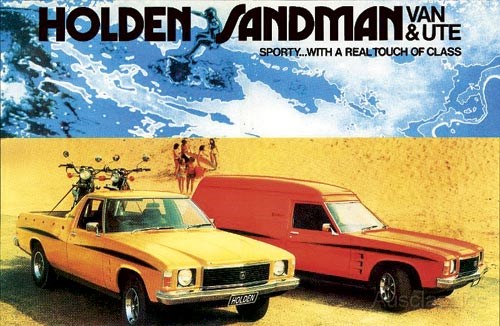 Holden Sandman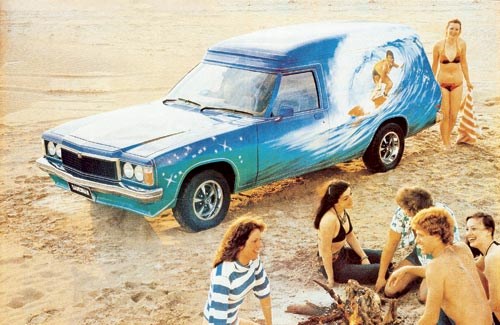 Holden Sandman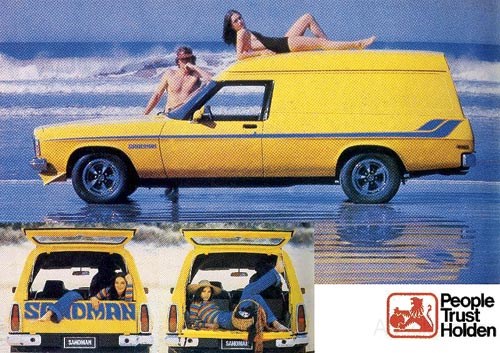 Holden Sandman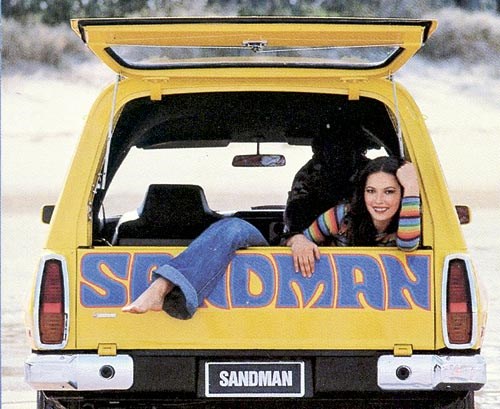 Holden Sandman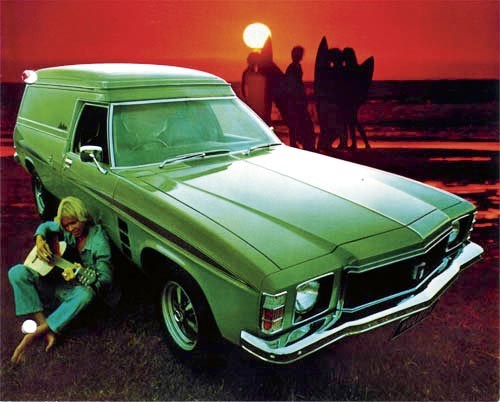 Holden Sandman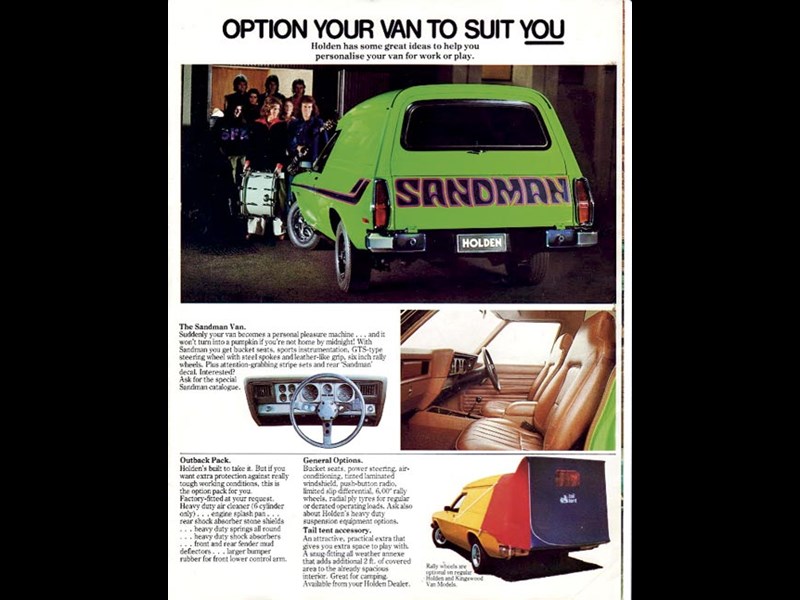 Holden Sandman

Holden Sandman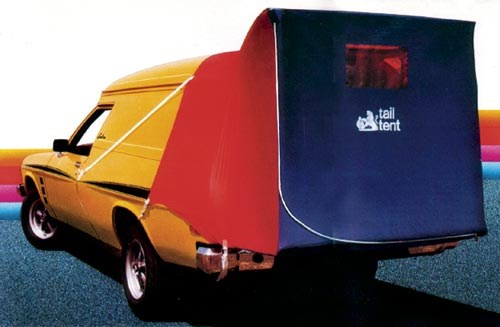 Holden Sandman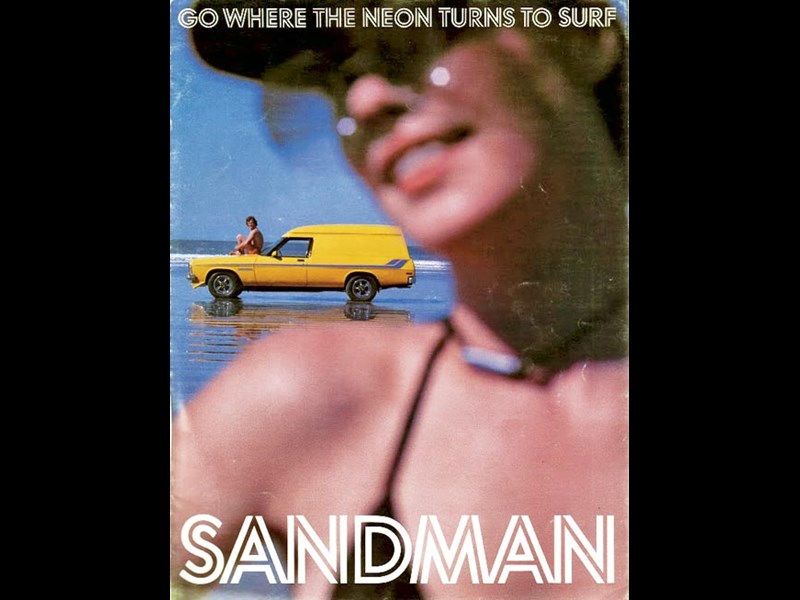 Holden Sandman

Holden was quick to jump on the shaggin' wagon craze with its instantly recognisable Sandman
Holden Sandman: HQ, HJ, HX, HZ
MR SANDMAN
Holden's marketing department was obviously not pitching at Germaine Greer and her activist friends with its gender-specific advertising for the HJ Holden Sandman panel van and ute: "There's never been a blend of pleasure and practicality like it. You can take it right off the showroom floor – lean, lithe and ready to go. Or you can pick and choose options galore to give your Sandman all the personality a guy could want."
In 1974 guys were guys and gals were gals: unisex was in the future. The Holden Sandman was for blokes and the sheilas got to occupy the front passenger's seat, and maybe the optional mattress that was a big part of the 'ready to go' concept: "Pile 'em in – skis, surfboards, birds or whatever."
The theme continued through to the HZ model, where the brochure shows a brightly dressed smiling young woman with her left leg draped over the closed tailgate (which dropped right down for easier access).
No-one could have foreseen this in 1974, but the Sandman constituted the headwaters of a stream flowing into Australia's late 20th century sports car – the V8 sports ute.
Unlike the ute, which was an Australian invention, the panel van was not unique to us. But the Holden Sandman, Falcon Sundowner and Valiant Drifter certainly were. These dual-purpose vehicles were "Shaggin' Wagons" on the weekends but could be put to work during the week.
The HJ was not Holden's first go at the Sandman. That had been the HQ version, which was built in very limited volume from January to September in 1974.
All HQ Sandman vans were based on the entry level Belmont because Holden didn't offer a Kingswood-spec van, but Sandman utes could derive from either the Belmont or the marginally better-specified Kingswood. It seems likely that no more than 100 were produced, mostly equipped with the optional 253 cubic-inch V8.
The timing of the HQ Sandman's debut tells much of the story. By early 1974 the HQ range was two and a half years old and the HJ facelift was less than 10 flicks of the calendar away. The Monaro GTS/4 sedans had been on sale for almost a year but few experts could have predicted that the coupe version faced a short future — it would effectively be replaced by the Sandman as Holden's flagship two-door sports machine.
Holden was first into production with a dedicated surfin'-cum-sports panel van at a time when it more usually played second fiddle to Ford Australia. Its rival had been first with a V8 option (across the XR Falcon range, September 1966), first with a long-wheelbase sedan (Fairlane, March 1967), first with a full-on sports model (Falcon GT, May 1967) and first with rear disc brakes (LTD/Landau, July 1973).
Holden's other big firsts had been the EJ Premier in August 1962 and the HK Monaro in July 1968, but no-one had been crying out for a luxury version of the Holden or indeed a Holden coupe. At this point in history, the Sandman represented the bigger breakthrough because it was clear that many blokes were customising their panel vans with surf and sex front of mind. The HQ Sandman was a toe in the Bell's Beach surf, and the HJ amounted to the full plunge.
Ford Australia's now largely forgotten Surferoo van failed to hit the sweet spot with buyers, mainly because of its twin vertically opening doors. When the Sundowner replaced it, would-be lovers gained many extra horizontal inches (by lowering the tailgate), but the Sandman still led the market.
Like their Holden counterparts, the product planners at Ford Australia could see the sports van wave rising in 1973. The take-up of the GS option pack on XB Falcon vans was three times higher than on sedans. In 1971, utes and vans comprised 27 per cent of Ford Australia's production, but by 1973 it had risen to 34 per cent. Only 7.2 per cent of XY vans were optioned with V8s, but this more than doubled to 16.8 per cent by late in the life of the XA.
Wheels magazine covered the new trend in a feature in August 1973 titled 'Vans are the Thing' with the sub-heading 'Sports cars are out – high insurance premiums have killed the GTs', in which it reported that demand for vans in Newcastle had risen 80 per cent in two years.
The magazine also quoted the sales manager at a Holden dealership in Sydney's inner-west that had decided to specialise in vans: "We had a black van on the floor only one day before it was sold. When we ordered another one, GMH thought we had all gone stark staring mad. Pretty soon we realised that there was such a demand for panel vans that anything would sell. We decided there and then to specialise in vans.
"Once we get them in we set about doing them up to varying degrees. Either a customer will come in and order a special from the GMH options list and our own list, or we will do a number up on spec. The most popular options are mag wheels, V8 engines, mattresses and sunroofs.
"Our biggest problem is that we can't get the vans fast enough. We have unfulfilled back orders for 14 308s alone, and we're selling about 15 vans a month."
That last figure gives real context to the van craze. While sales of the HJ Monaro GTS coupe averaged fewer than 30 a month nationally, just the one Sydney dealership alone sold half that number of vans in the same period.
In addition to the lower insurance premiums, lower sales tax on commercial vehicles helped accelerate the trend to sporty utes and vans.
The limited-edition Holden SS sedan of August 1972 provided the clearest precedent for the Sandman's production formula. The SS was an entry level HQ Belmont equipped with the 253 V8, M20 four-speed manual gearbox and 3.36 final drive. Option XV2 also brought Monaro GTS front guards, grille, steering wheel, instruments, front sway bar, rear shocks, six-inch wheels, carpets, dual exhausts, 195/14 radials, centre console and black trim with Houndstooth inserts. The Holden SS was available in just three bright colours – called Ultra Violet, Infra Red and Lettuce Alone – and came with black stripes.
Without question the SS was the most brilliantly conceived variant of the HQ Holden and was a fantastic bargain at just $3245 – barely more than a Kingswood with the 3.3-litre six and three-on-the-tree gears. Only 200 were produced, whetting customer demand for the much dearer Monaro GTS sedan.
In configuring the Sandman, the same concept applied, but minus the V8 engine, checked cloth upholstery, sports suspension and bargain price. Holden deleted the heavy-duty springs and shocks of the commercials in favour of a softer ride, but it made the Sandman the worst-handling of all the understeering and wallowing HQs.
Minor suspension revisions were made for the HJ, which improved the dynamics, but keen drivers still needed to raid the extensive options list.
Little changed for the HX, except that you needed the optional V8 engine just to get out of your own way, thanks to Holden's inadequate response to the demands of anti-pollution Australian Design Rule 27A that came into force in July 1976 when the HX was launched.
By the time the HZ arrived complete with Radial Tuned Suspension, the marketing execs had realised there was no call for a six-pack in a Sandman and the 4.2-litre V8 became standard.
Australian van culture had spawned Van Wheels magazine, but that was turned into Street Machine in 1982. By then Holden had killed off the Sandman, which died with the Kingswood in 1980. Clearly the thought of a Sandman variant of the Commodore was inconceivable.
SS TO SANDMAN
The rapidly declining sales of the Monaro led to the idea of creating a sporty sedan variant with a view to replacing the coupe.
The SS was the least expensive way of turning the HQ into a sports sedan. It was a base-model Belmont equipped with the 'little' 253 V8, four-on-the-floor M20 gearbox and a 3.36:1 rear axle that favoured acceleration over top speed. Front bucket seats, a centre console and lots of stuff straight out of the Monaro GTS were readily sourced.
Two hundred cars were built in just three colours and the price was kept down because all were produced using identical parts. They sold quickly and doubtless left demand unfulfilled.
For Holden's product planners, this was evidence that a four-door Monaro would sell. Of course, the Monaro badge meant the car would be much more expensive.
When dealers experienced rising demand for panel vans, optional V8 engines and four-speed manual gearboxes, it was easy to do a similar exercise with the van.
This led to a clever strategy for replacing the Monaro coupe. The four-door Monaro GTS sedan would be the flagship, while those who still wanted just two doors and all the GTS kit now had the choice of Sandman van or ute.
IS IT REAL?
HQ IDENTIFICATION
• Body plate reads XX7 for vehicles
built in Acacia Ridge, Brisbane
• Floor shift
• Two-seat capacity on ADR
• Build date between 1/74 and 9/74
• Trim Code Suffix B
BODY CODE:
80170 6-cyl Belmont van
80270 V8 Belmont van
80180 6-cyl Belmont ute
80280 V8 Belmont ute
80380 6-cyl Kingswood ute
80480 V8 Kingswood ute
HJ AND HX IDENTIFICATION
• XX7 or XU3 stamped on
body plate
• Console shift
• Two-seat capacity on ADR
• Vehicle code 8WM80 or 8WM70
• Ute code 8WN80 (HJ)
HZ IDENTIFICATION
• As above but engine codes L32
(253ci V8) or L31 (308ci V8)

SPECIFICATIONS
1974-76 Holden Sandman
HQ/HJ van and ute
Engine: 2834cc/3310cc inline six, OHV; 4146cc/5047cc V8
Power: 101kW@4400rpm (3.3); 138kW@4400rpm (4.2); 179kW@4800rpm (5.0)
Torque: 263Nm@2000rpm (3.3); 355Nm@2400rpm (4.2); 427Nm@3000rpm (5.0)
1976 (July) HX; no 2.85-litre six
Engine: 3310cc inline six, OHV; 4146/5047cc V8
Power: 81kW@3900rpm (3.3); 120kW@4550rpm (4.2); 161kW@4800rpm (5.0)
Torque: 251Nm@1400rpm (3.3); 325Nm@2600rpm (4.2); 400Nm@3100rpm
1977 HZ; no six-cylinder engine
Weight: (HJ) 1358kg (3.3 ute), 1430kg (3.3 van); 1392kg (4.2 ute), 1464kg (4.2 van)
Gearbox: 4-speed manual, 3-speed Tri-Matic optional
Brakes: discs/drums

*****

Search used:
>> Search Holden cars for sale
Unique Cars magazine Value Guides
Sell your car for free right here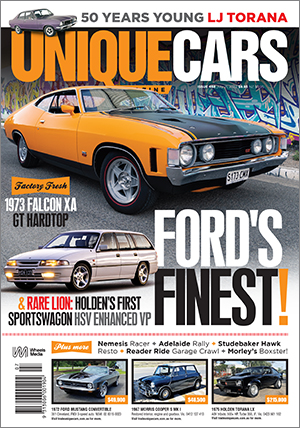 SUBSCRIBE TO UNIQUE CARS MAGAZINE
Get your monthly fix of news, reviews and stories on the greatest cars and minds in the automotive world.
Subscribe