Bentley Turbo R: World's Greatest Cars
---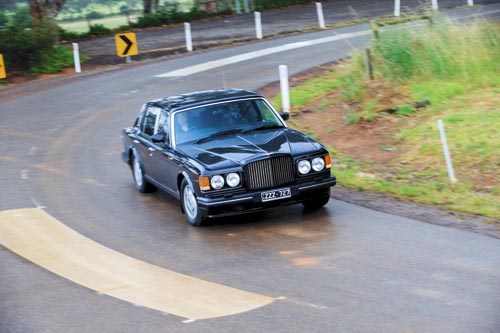 Bentley Turbo R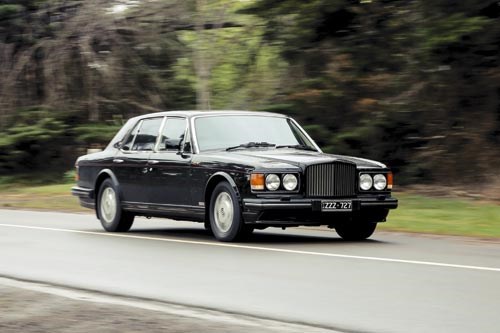 Bentley Turbo R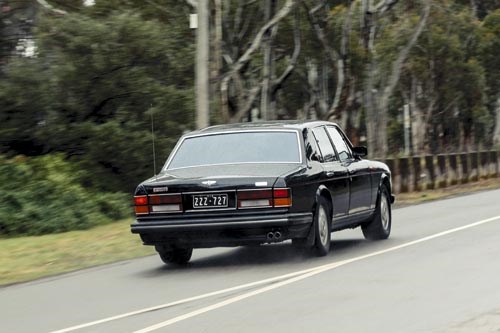 Bentley Turbo R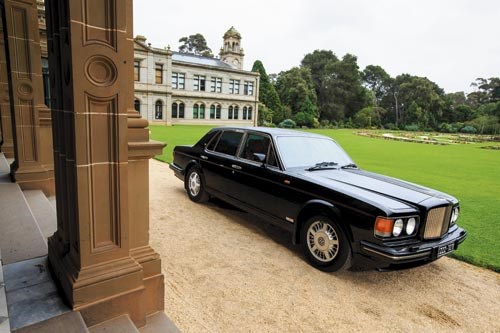 Bentley Turbo R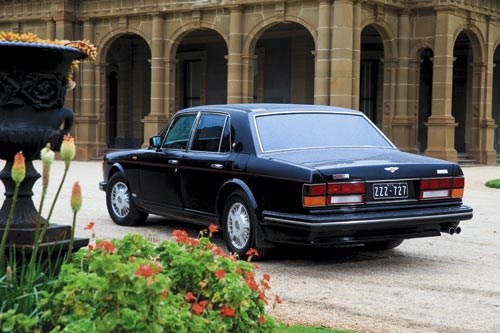 Bentley Turbo R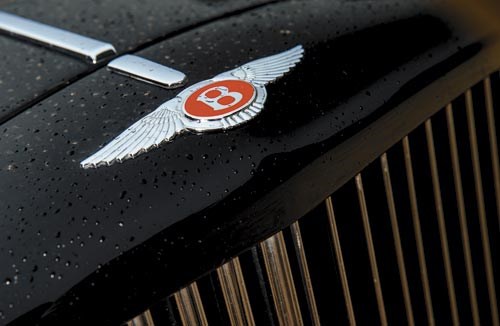 Bentley Turbo R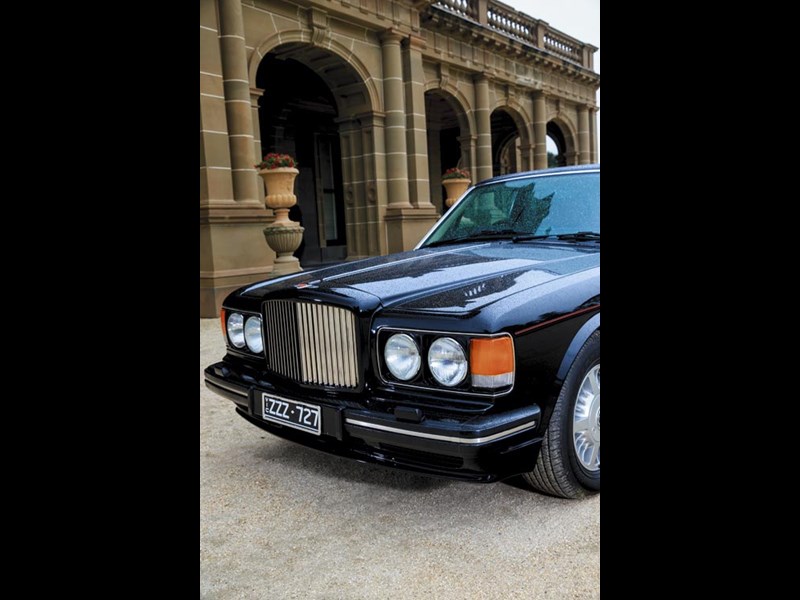 Bentley Turbo R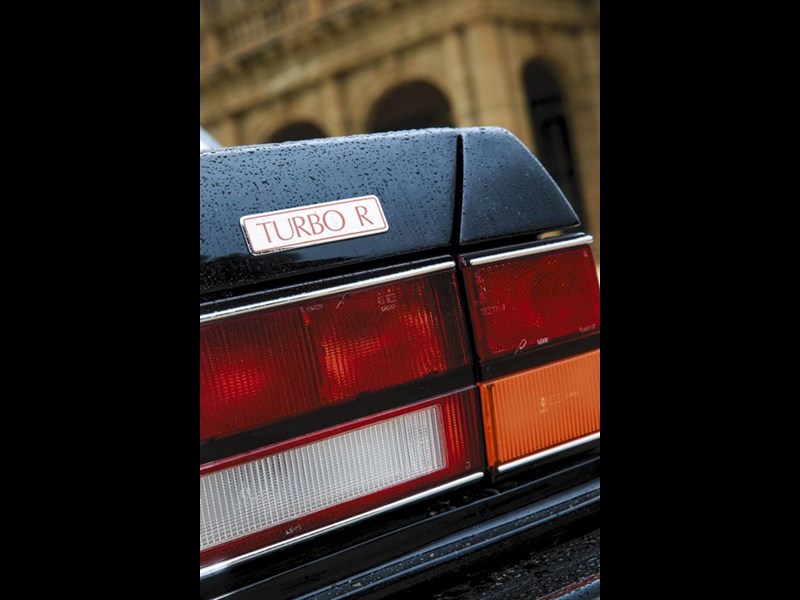 Bentley Turbo R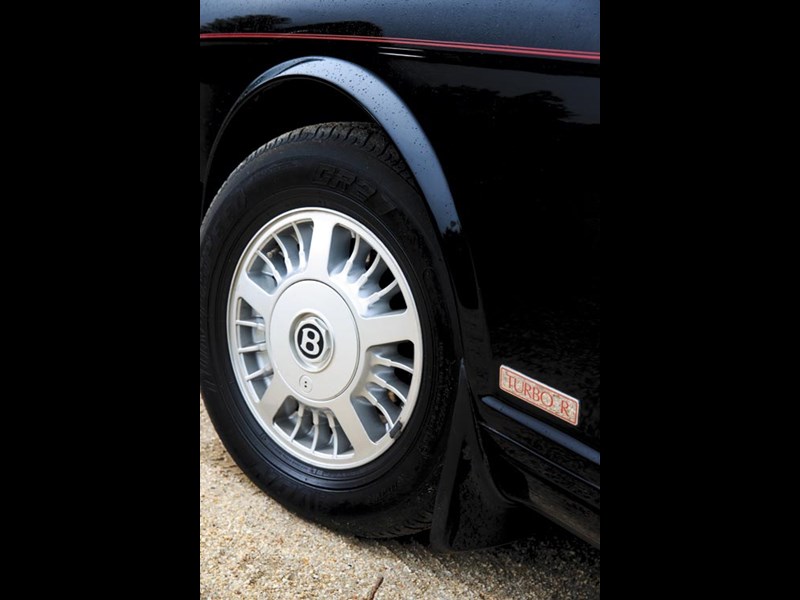 Bentley Turbo R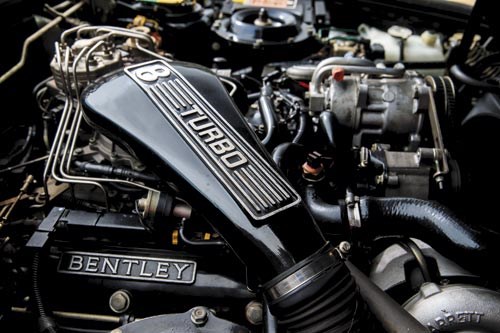 Bentley Turbo R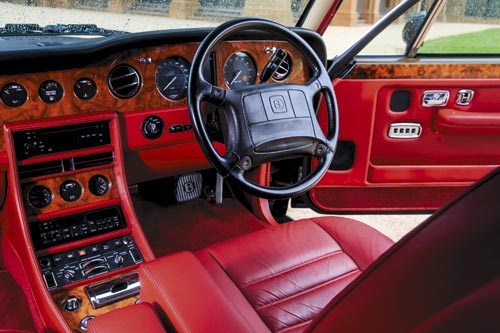 Bentley Turbo R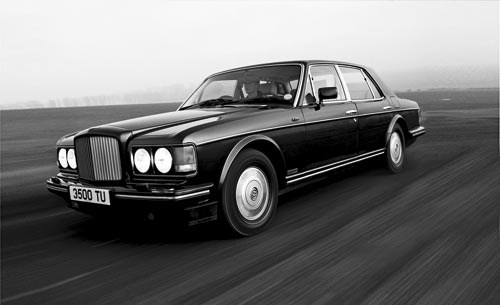 Bentley Turbo R

WGC series - four-door category: Bentley Turbo R

World's Greatest Cars Four-Door Category:
Bentley Turbo R
GENTLEMAN'S EXPRESS
Yep, you've made it big time but you still want to get somewhere quickly. Enter this highly credentialed Brit behemoth.
WHY IS IT HERE?
What's in a name? Plenty if that name is Bentley and the subject is big, fast saloons.
The Turbo R might have owed a bit to Rolls-Royce in engineering terms (and it did, believe us) but the combination of a huge, force-fed V8 and all the pomp and circumstance the Bentley badge conjures up still makes for a package for which the word imposing could have been tailored. Tailored in Saville Row, at that.
Bolting a turbocharger to the V8 gave the R its sub-16 second quarter-mile and 220km/h top whack, but making something with its own postcode actually handle was the big rabbit out of the hat.

Bentley's white-coats sat down and did some figuring. To make it all go round corners, the solution was to boost the roll stiffness by a full 50 per cent. That meant a 100 per cent stiffer front sway bar, a 60 per cent stiffer one at the rear and damping that was also increased hugely. Oh, and a Panhard rod was added to the rear end, too.
That it works at all is a testament to the sort of faith that helped win the Battle of Britain, and it makes the Turbo R a world-class motor.
BEHIND THE WHEEL
There's nothing delicate, nothing understated and definitely nothing shy and/or retiring about the big, bad, black Bentley. You sit up high and look out over that sea of bonnet and you just know this is an imposing gadget in every way.
With a six-and-three-quarter-litre V8 and a turbocharger under the lid, it's tempting to think it'll be a slingshot. But the two-tonne-plus weighbridge ticket soaks up some of that performance and the Bentley builds speed relentlessly rather than offering a shove in the back. The auto tranny offers a silent companion and, really, it's more ocean liner than speedboat.
The interior is lush and quite lovely and the olde worlde stuff like the organ-stop controls and whole forests of dead trees really lives up to the legend.
Only the brakes would make us think twice about a longer trip. Basically – and I don't know whether it's all Turbo Rs that are affected or just this car – the brakes were terrible. You stood on the pedal; and suddenly, nothing happened. Step on it some more and nothing continues to happen. Finally, as desperation on the driver's part sets in, you lean on the middle pedal some more and all of a sudden, the picks chime in way too hard, pitching everybody on board forward. Cue night-sweats.
THE OWNERSHIP EXPERIENCE
When a car dealer – a bloke who drives a different car each week – chooses to hang on to a particular car, you can bet the motor in question is something special. And that's exactly the story with this Turbo R, owned by Ekberg and Lang's David Ekberg.
The car has an interesting past too, and the first owner to have his name on the rego papers was none other than old Golden Tonsils himself, broadcaster John Laws. David, meanwhile, took the car in about two years ago and hasn't been able to bring himself to put it out on the lot, preferring to keep it as his own personal transport.
"It's comfortable, it still looks smart and it has a presence, I think you'd have to agree," he says.
We do agree, and the jet black paint and red interior are truly special.
"I've been driving Bentleys for about the past 30 years, and I think I'll continue to do so. Not everybody does, of course, but I'm perfectly happy with that, otherwise there wouldn't be enough to go round."

THE RACER'S VIEW: JOHN BOWE
Bentleys are groundbreaking luxury performance cars that are enjoyed by the very rich.
Despite huge running costs and outrageous fuel consumption – ensuring that mere mortals can't afford them – the Bentley Turbo R has an incredible road presence.
The big 6.7-litre engine – with turbo – makes some serious grunt. It's essentially a sporty Rolls-Royce with more visual impact. Superb to drive, quiet and refined and capable of covering big distances – with limited fuel stops – in complete comfort.
The most impressive thing about the Turbo R was the quality of interior luxury. It must have taken half-a-dozen cow hides to produce the amount of leather to trim it.
Leather, real wood and beautiful deep woolen carpets polish the interior. True British hand-built luxury.
VALUE GUIDE
1991 Bentley Turbo R
Summary: The two-tonne Turbo R took Bentley back to a time when performance counted for more than pose. Values for fully-documented cars are slowly improving.
SPECIFICATIONS
Bentley Turbo R
Years of production: 1985-1997
Body: Unitary
Engine: 6.75-litre V8
Power: 220kW @ 3800rpm
Torque: 660Nm @ 2400rpm
0-100km/h: 8.4
400m: 15.9
Gearbox: 3-auto
Suspension: Wishbones, coils (f); independent, coils (r)
Brakes: Disc/disc
ROBBO'S REAR-VIEW MIRROR...
For decades Bentleys were simply badge-engineered versions of Rolls-Royce models with a different radiator grille and badging. Nothing changed with the 1980 launch of the Royce Silver Spirit and Bentley Mulsanne. However, Bentley, long neglected in its own right, was about to be revived via the turbocharger.
It took nine years for Crewe to develop the turbo Bentley. Simply called Mulsanne Turbo, it was eventually unveiled at the 1982 Geneva motor show. Visually, the only way to pick the new model was by the now body-coloured radiator grille, twin-together exhaust pipes and Turbo badging. Power of the still carburettor engine was up 50 per cent to around 225kW, enough to slash the 0-100km/h time from the naturally aspirated car's 10.0seconds to 7.0 seconds. Perhaps there was no tachometer because peak power only arrived at 3800rpm, incredibly low even for 30 years ago. Bentley hoped to sell 100 Turbos a year, but within two years it was building double that. The Mulsanne name, of course, comes from the long straight on the Le Mans circuit where the original 'WO' Bentleys won the 24-hour race five times between 1924 and 1930.
Any criticism of the car centred around the soft suspension that was always aimed at providing Rolls-Royce buyers with a car that wafted. Three years later Bentley launched the Turbo R – for 'roadholding' – with a much firmed-up suspension. Initially, the engineers believed a 10 per cent increase in roll stiffness would suffice, but a new engineering director insisted upon a 50 per cent increase. Here, finally, was a sporting sedan that deserved the Bentley name.

For decades Rolls-Royce and Bentley were reticent about revealing power figures. In 1989, when Wheels magazine finally drove the R, writer Michael Stahl took delight in telling readers the addition of an enormous Garrett T-04B turbocharger to the 6.75-litre OHV V8 lifted the power to 246kW at 4500rpm and torque to 601Nm (yes, really, 601) at 2500rpm. Today that same basic alloy engine, launched with 6.2 litres in 1959, still powers the $662k Bentley Mulsanne sedan. Now with twin turbos, the still pushrod V8 makes 377kW and an impressive 1020Nm of torque and, with the possible exception of the small-block Chevy V8, is now the oldest engine in production.
This is a mammoth car, 5.268 metres long and built on a 3061mm wheelbase, that weighs an immense 2390kg. Elegant, in a very British way, the styling is straightforward and imposing. Rather than handling agility, the Turbo R aims at high-speed cruising and riding in the back seat seems appropriate, as Stahl reported: "From the rear seat the Bentley experience had been unique. One is greatly aware of the size and weight of this car, mostly through a ride that feels a lot like the business class section in a 747 SP at take-off. Sea-sicky wallowing just doesn't happen here. Reassuringly firm is the best description. Road noise, wind noise, no noise entered my ears, not even the ticking of a clock…The Bentley's accelerative abilities felt as mighty as the rest of the car. Awesome.
"The Turbo R driver sits tall in his plush supportive seat, grips a comfortable though thin-rimmed leather steering wheel. It still feels like a car, mostly like a Jaguar, but faster, taller, more luxurious, better riding, though not by far, and, more, well, significant... the car likes to be well set up in advance."
Then, as now with Bentley (part of the huge Volkswagen automotive empire) completely divorced from Rolls-Royce (owned by BMW), the Turbo R does make sense for those who prefer the front seat to the back.
 

*****
 
More reviews:
> Buyer's guide: Bentley Continental

Search used:
>> Search Bentley cars for sale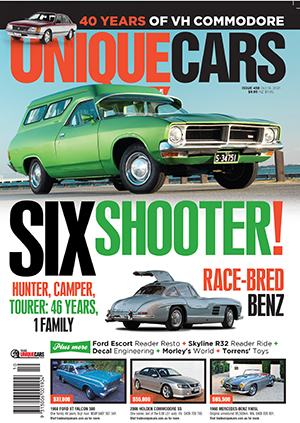 Subscribe to Unique Cars Magazine and save up to 42%
Australia's classic and muscle car bible. With stunning features, advice, market intelligence and hundreds of cars for sale.
Subscribe