HSV VR Statesman 185i
---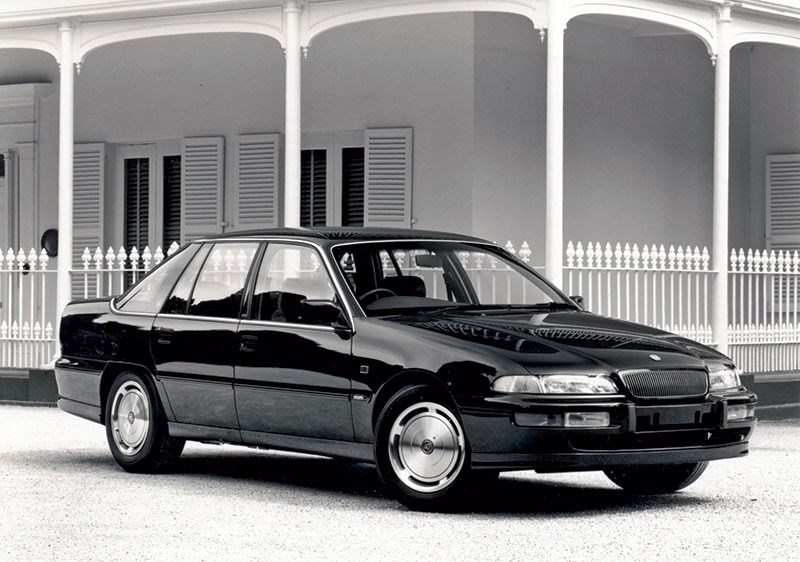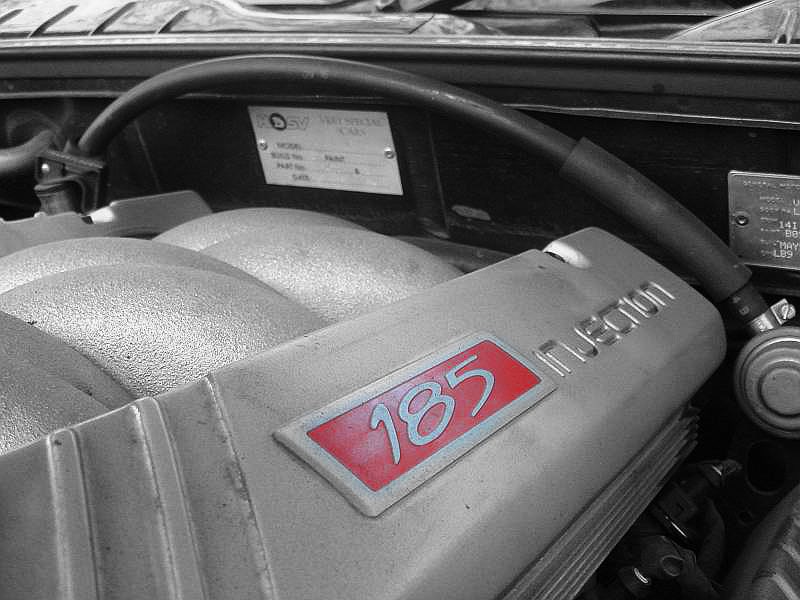 Wright off: The VR is generally considered an unexciting plastic car. But, weirdly, the V8 Statesman is bouncing back
HSV VR Statesman 185i
Why I came to 'just not want one' ... back then.
I can hardly remember now where I first got the idea of buying an HSV Statesman. It just seemed so great in theory, so practical, so keenly priced (the dealer demonstrator, that is).
It was at the 1995 Melbourne Motor Show that I mentioned to HSV boss John Crennan that I was thinking about getting one of his latest cars. He looked amused by the idea that a humble scribbler could aspire to HSV ownership.
That made up my mind. When the plane landed in Sydney I rang the dealer and said, 'Yes please, I'd like to buy the white VR Statesman 185i'.
From day one I hated the dashboard with its grey plastic. The leather upholstery was good but it was also too grey. From there I came to the conclusion that my new car lacked, er, style. Had I really bought this would-be executive hotrod out of some kind of perversity?
On the boat trip to Tasmania for that year's Targa, I announced to the group I was drinking with: 'I've just bought an HSV.' In quicksilver fashion, one of them – a North Shore advertising man – said, 'Shouldn't that be Haitch-SV?' I probably laughed the loudest.
Compared with the midnight blue Mercedes 6.9 with which I had recently parted, the HSV was objectively superior. And it didn't have any rust. But the plastic got to me. There was nothing about the car that didn't seem blunt or heavy-handed, especially when I drove my mate's old 7-Series back to back with the HSV from a race meeting.
Please don't misunderstand me, because the Statesman 185i had many virtues. The extra zing and enhanced aural quality of the 185i over the standard Holden 5.0-litre V8 was a joy. On the drive home I timed zero to 100 at 7.3 seconds, which was very good for a sedan in 1995 unless it happened to be the WRX introduced the previous year. The ride was excellent and the handling reasonable, though I was always conscious of that V8 weight up front.
The standard brakes were marginal. Fortunately I had no plans to lap-dash it.
As if all this hadn't dampen my spirits, I then heard that the VS was about to hit the showrooms; no wonder this demo had been so affordable! But the 215 engine and Hydratrak were just the start of the glory awaiting HSV.
From the moment the VT came to market, HSV got onto a fantastic roll. From being lightly warmed-over Holdens with big wheels (at my time of purchase 17-inch alloys were huge!) and bad-taste trim, Holden Special Vehicles came to incarnate their brand name.
Lacklustre models such as the VR Statesman 185i didn't help resale values, but HSVs have a whole new image now. When John Bowe reckons an HSV outhandles an AMG E63, I can only say: now I just want one!
*****

More reviews:
> Buyer's guide: HSV Commodore GTS, 1992-96
> Future classic: 2000 HSV VT II GTS 300

Search used:
Unique Cars magazine Value Guides
Sell your car for free right here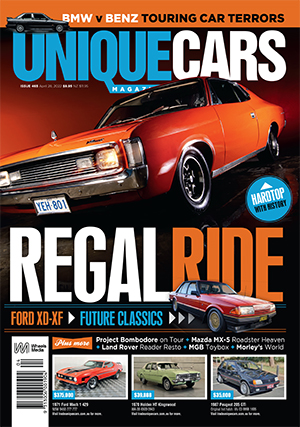 SUBSCRIBE TO UNIQUE CARS MAGAZINE
Get your monthly fix of news, reviews and stories on the greatest cars and minds in the automotive world.
Subscribe