Cadillac Eldorado Broughams: Classic
---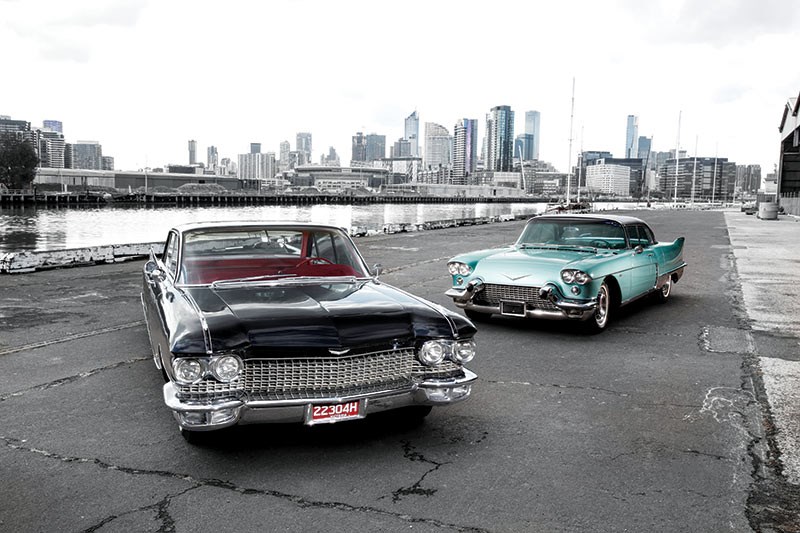 Classic: Cadillac Eldorado Broughams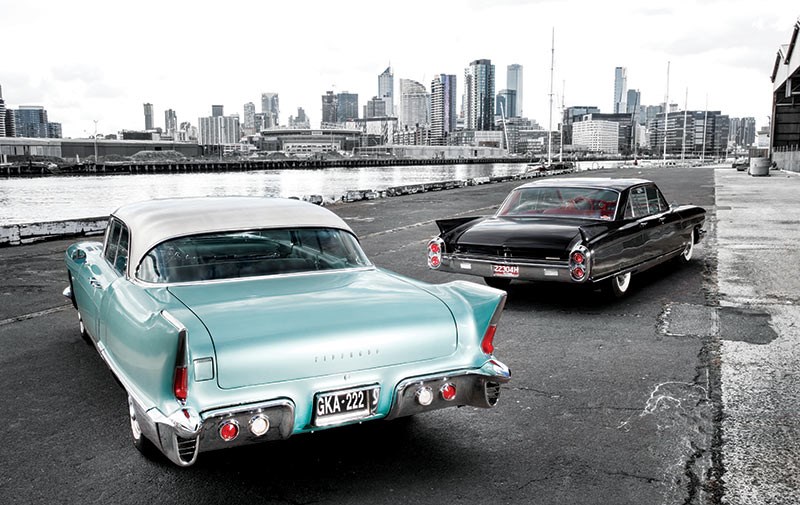 Classic: Cadillac Eldorado Broughams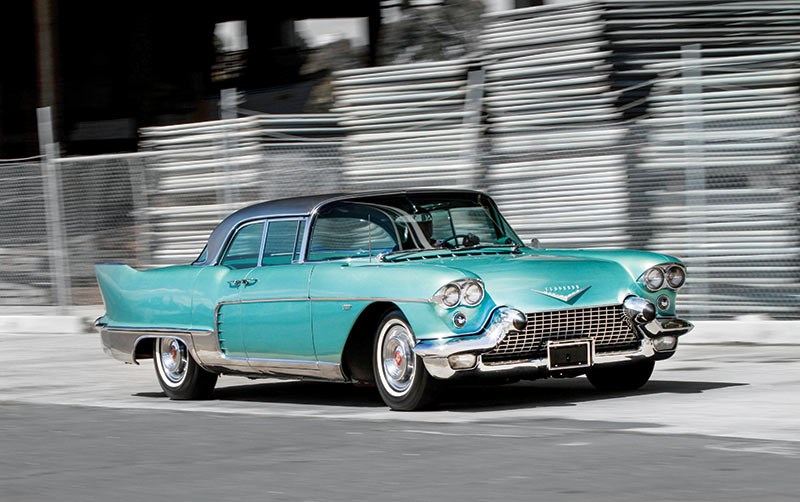 Classic: Cadillac Eldorado Broughams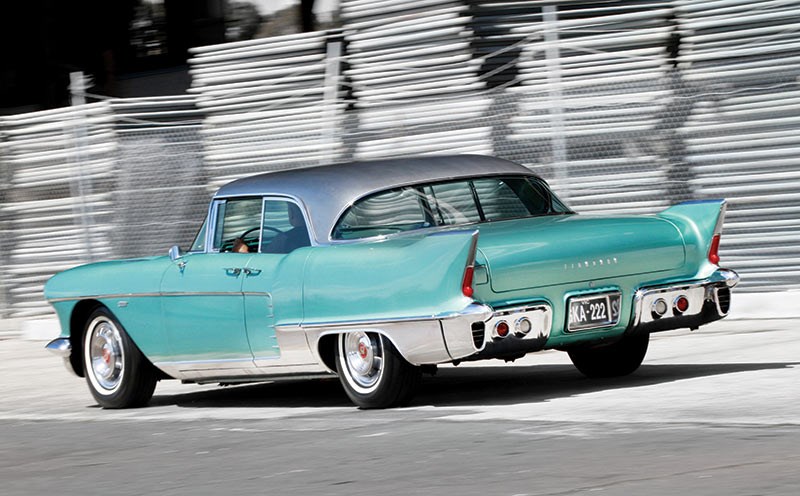 Classic: Cadillac Eldorado Broughams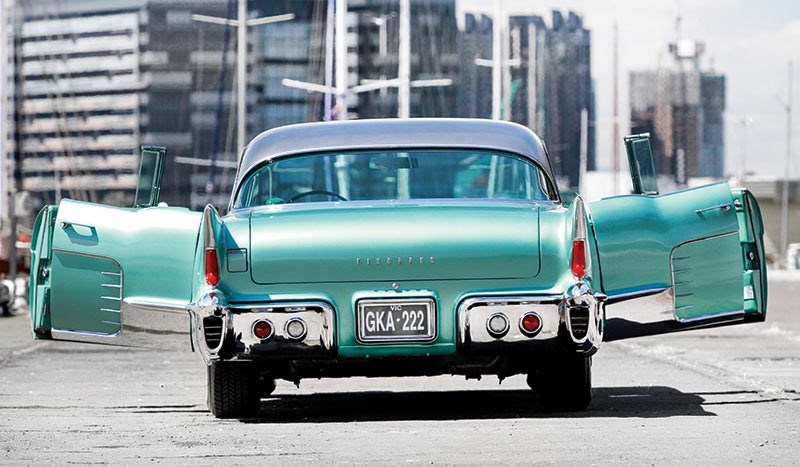 Classic: Cadillac Eldorado Broughams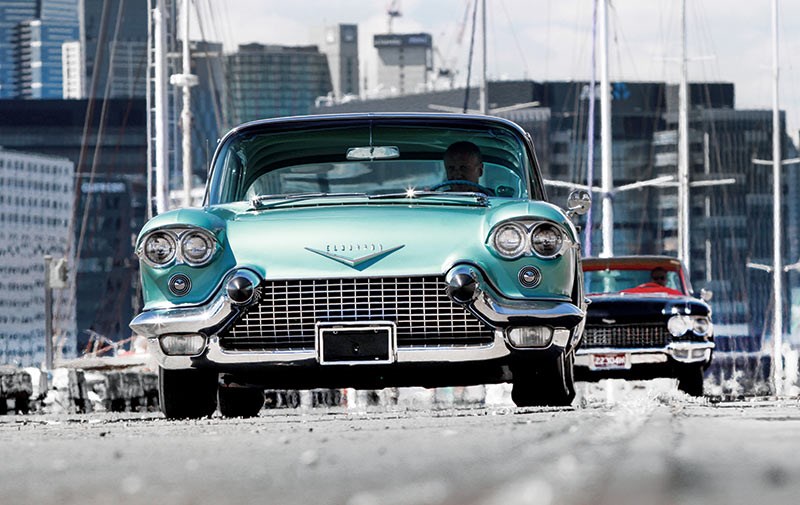 Classic: Cadillac Eldorado Broughams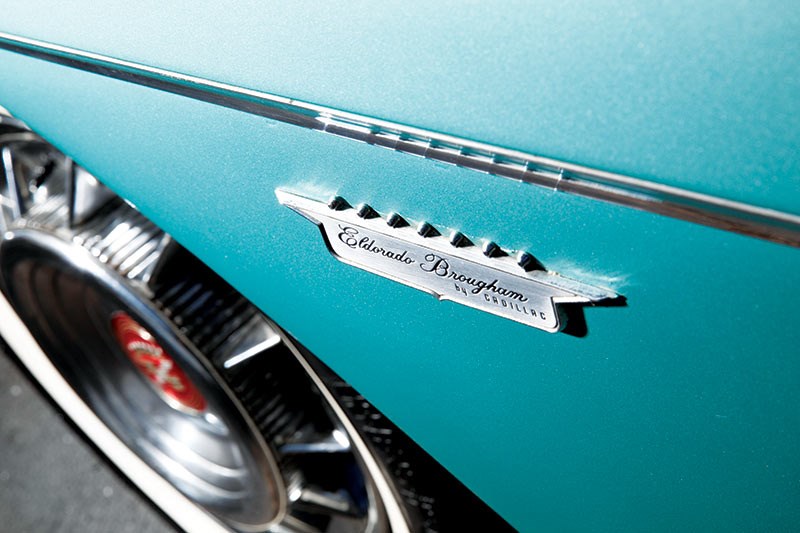 Classic: Cadillac Eldorado Broughams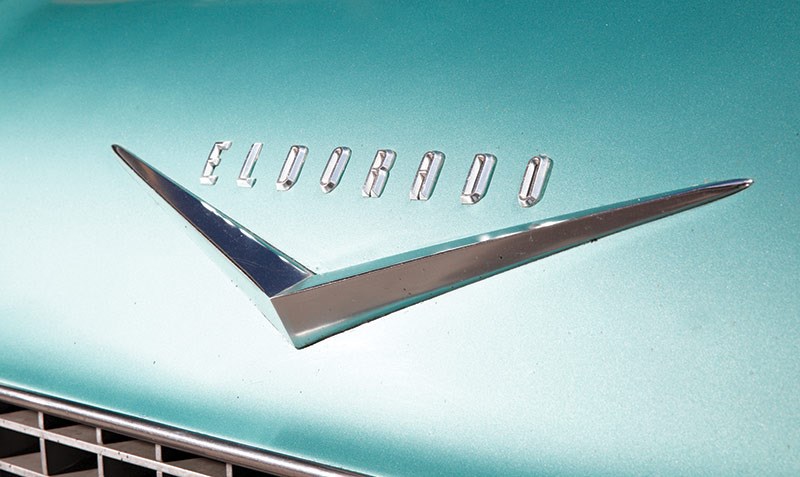 Classic: Cadillac Eldorado Broughams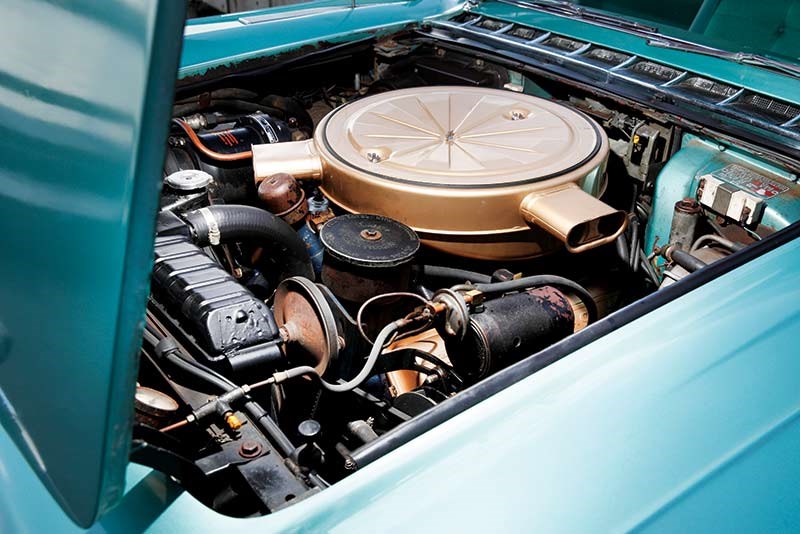 Classic: Cadillac Eldorado Broughams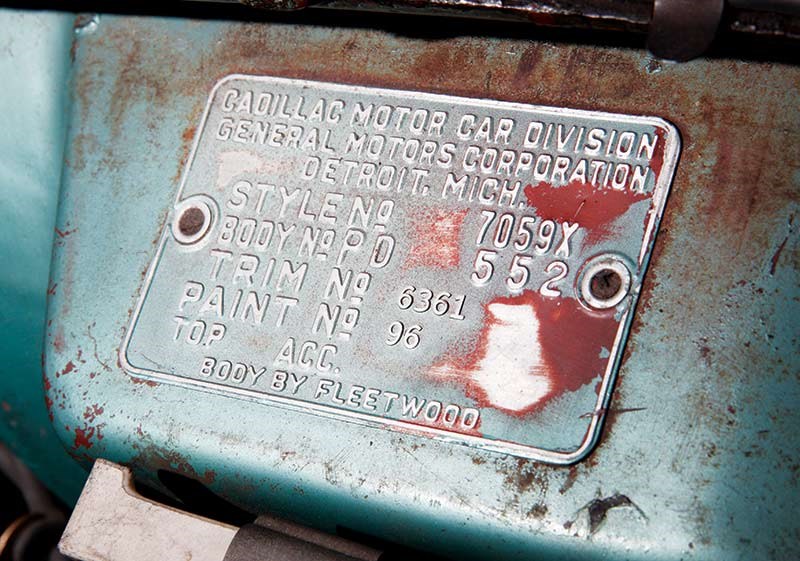 Classic: Cadillac Eldorado Broughams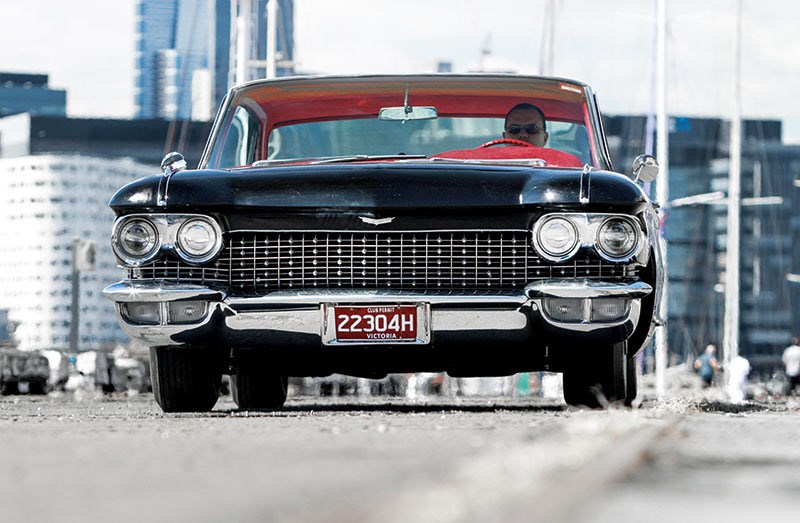 Classic: Cadillac Eldorado Broughams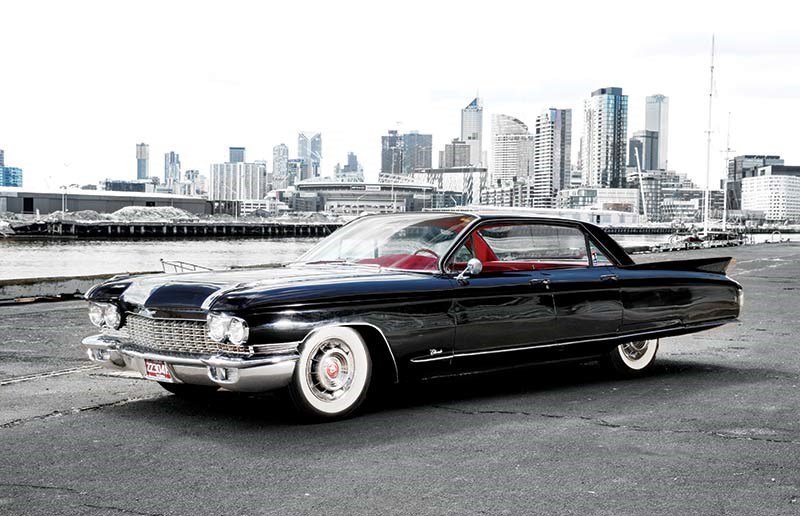 Classic: Cadillac Eldorado Broughams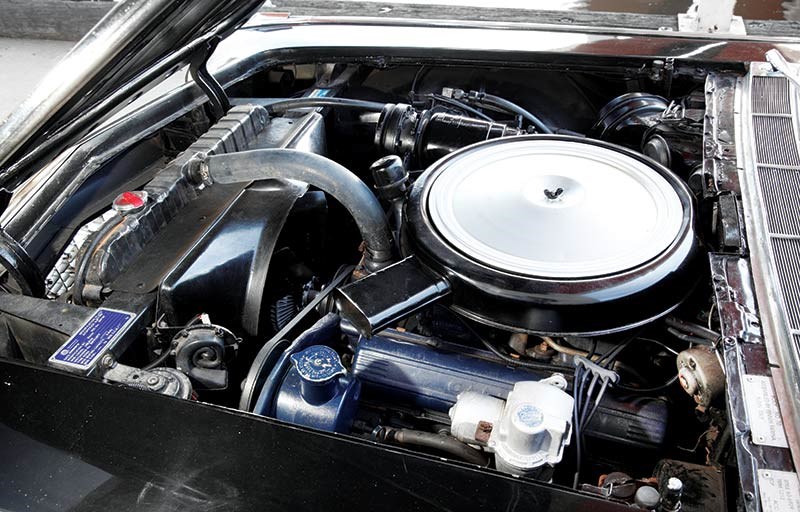 Classic: Cadillac Eldorado Broughams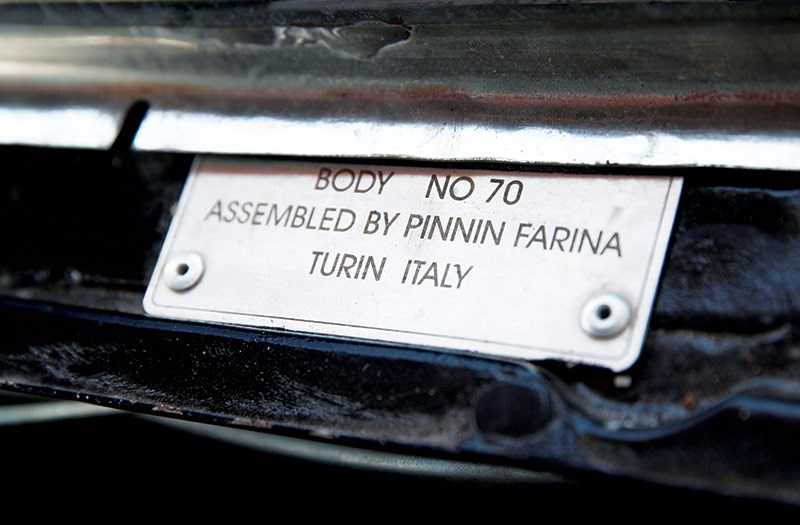 Classic: Cadillac Eldorado Broughams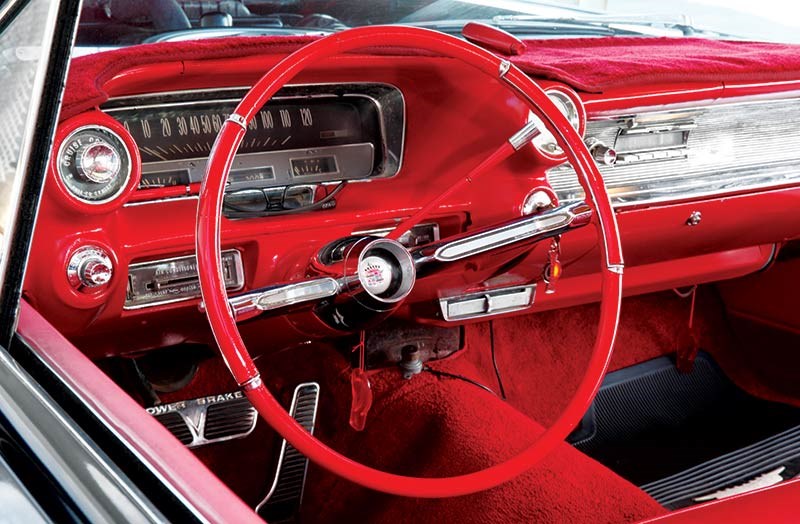 Classic: Cadillac Eldorado Broughams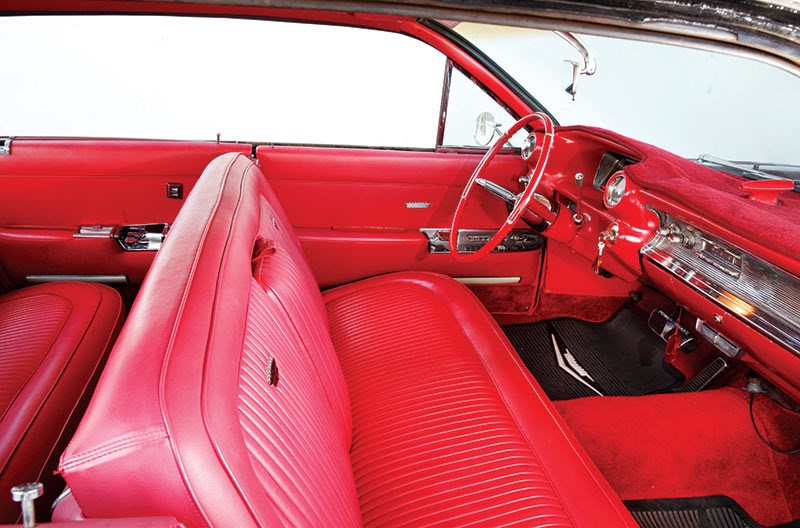 Classic: Cadillac Eldorado Broughams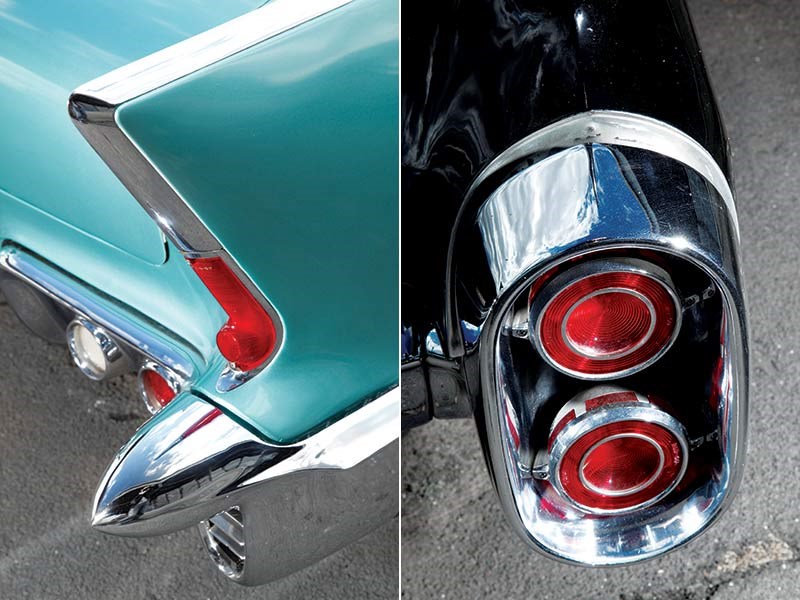 Classic: Cadillac Eldorado Broughams

Low volumes make Cadillacs among the most exclusive of American classics and these Broughams are the rarest of the breed
Cadillac Eldorado Brougham
CADILLAC'S KING
Cadillac has been the American symbol of success for more than 100 years; if you drove a Caddy you had made it. It crossed all social divides, providing you had the greenbacks. From captains of industry to film and rock stars to gangsters and pimps, a Cadillac was the automotive equivalent of an Olympic gold medal. No wonder they are often referred to as America's Rolls-Royce.
Founded in 1902 by mechanic Henry Leland and named after Antoine de la Mothe Cadillac, the founder of Detroit, Michigan, Cadillac was soon garnering honours and began using the advertising slogan "Standard of the World". Cadillac was the first to introduce an electric starter motor and, in 1915, the first V8 in a mass-produced car. In the '20s Cadillac was the first to introduce colour on bodies – offering more than 500 body and trim combinations – and employed trend-setting stylist Harley Earl, who took over design control from the engineers.
Super-smooth V16 and V12 engines followed in the '30s – a period when Cadillac was making more than 60 different body styles – and during WWII, when Cadillac halted production, its engines powered tanks and big guns. With the assembly lines rolling again, an inspired Earl really hit his straps, introducing tail fins modelled after the Lockheed Lightning fighter plane and creating a design style that would endure until 1960.
The '50s and '60s were the golden age of Cadillac and in four unparalleled years, from 1957-60, innovations including standard power steering, self-adjusting brakes, front seat belts, automatic headlight dimming and climate-control air-conditioning were introduced. In the years after this, Cadillacs became bloated land yachts, but they never lost their cache with American buyers.
The ultimate and most expensive 1957-60 Cadillac was the Brougham, and we have brought together two fine examples, a 1958 and a 1960, each the best car you could buy at the time from a US manufacturer.
The '58 Cadillac Eldorado Brougham was the last of Earl's curvy fin cars that dated back to 1953; from '59 Cadillacs would be low-line and sleek, still with fins but more space-age than jet-age. The '58 is a bona fide US classic and the only major difference between it and the '57 is the rear suspension trailing arms. The body was based on a 1954 design for General Motors' futuristic 1955 Motorama show and the car was truly ahead of its time.
Among its myriad features were self-levelling air suspension – a first in car design that gave it ride control to rival a Rolls on the smooth US freeways – quad headlights, automatic headlight dimming, stainless steel roof, cruise control, polarising sunvisors, auto-release park brake, heated rear seats, a silver magnetic glovebox with matching drink tumblers, and even a perfume atomiser. Buyers could choose from 15 paint colours and 44 leather and trim combinations, and specify Mouton (lamb skin) carpets or high-pile nylon.
They were powered by a 365ci V8 backed by a four-speed Hydra-Matic transmission, and of course everything was power-operated, from the seats, steering and brakes to the doors, bootlid and quarter vents. The bodies were hand made and, at $US13,074, they were twice as expensive as any other Eldorado and even more expensive than a Rolls-Royce Silver Cloud.
Only 304 Eldorado Broughams were sold in 1958 (400 in 1957), making it a rare car by US mass-production standards. The Brougham was a true luxury vehicle for an optimistic America quickly rising from the doldrums of WWII.
We spotted our featured '58 Brougham on the showroom floor of Lorbek Luxury Cars in Melbourne. It is chassis number 552 and was delivered new in January 1958 to a wealthy businessman in Salisbury, New York. After passing through the hands of two more US owners, it was imported to Australia in August 1997 and went straight into a private collection, where regrettably it was given an acrylic respray over the original paint.
It is the only 1957/58 Eldorado Brougham produced in Gleneagles Green and was featured in a 1958 Cadillac brochure. It came with a large folio of information validating its provenance, as well as the original owner's manual, service history, parts list and workshop manual. It has never been disassembled and the engine and gearbox have never been opened up, although the interior has been re-trimmed in new old-stock cloth/leather.
Since we photographed the car, it has been sold to another collection in Melbourne, the owner of which is intensely private, so this is probably the last time you'll see this very rare Cadillac, at least for a long time.
Designed by Chuck Jordan, the 1959 Cadillac Eldorado was the zenith of Harley Earl's finned styling, with extreme fins housing twin 'bullet' tail lights, a jewelled grille and massive front bumper. Its low waistline emphasised its aircraft carrier-like 5.7-metre length.
But styling changes happened rapidly during this exciting period in American car design and the 1960 Brougham was more restrained. Fins were still in, but they were smaller and sleeker.
The big departure from Detroit norms was GM commissioning Italian 'carrozzeria' Pinin Farina (later written as one word) to hand build 100 1959 and 100 1960 bodies because it was not economical for GM's high-volume production lines to produce 200 Broughams.
While it was cheaper to import bodies from Europe, GM kept costs under control by using the stock Caddy chassis (100mm longer than the '57/58 cars) and drivetrain. That meant GM was able to sell the 1959 and '60 Broughams for just one dollar more than the '57/58 cars. Pinin Farina actually made 99 '59 bodies and 101 '60 bodies, and these are the rarest of post-WWII Cadillacs.
The bodies were styled by Dave Holls and the interiors by Bob Scheelk and, adding to their exclusivity, not one panel from the '59 and '60 Broughams is interchangeable with the 'lesser' Cadillacs of those years.
The 1960 Brougham is distinguished by its simpler tail-fin design, with tail lights now mounted in the chrome bumper mouldings, while the one-piece 'front clip' with its front-hinged bonnet lost the 'Goddess' emblem. The wrap-around windscreen was also dropped, but the side windows are bigger, creating a light airy cabin. Again, Broughams were extensively equipped with all Eldorado safety and luxury options, and the buyer only had to choose body colour and trim materials (leather or cloth) and colour.
Our feature 1960 Brougham is owned by Tim Lennon, a former Holden tool maker, sheet-metal former and sales and marketer whose last project car couldn't have been more different; a Mazda RX-3. This Caddy was a bit of a rat with a gold tooth; it was flash, but Lennon knew it probably had a dark side.
"It needed a lot of love," Lennon said. "A lot of people had had a go at it. It had a 'Mexican' paint job that the owner had buffed up and it looked pretty good, but I suspected it wasn't that good underneath."
That turned out to be true. Lennon knew the car was going to be a challenge, but he plonked down 27 grand, 10 less than the original asking price.
The car ran okay during a brief test drive, but the problems began soon after it arrived from Queensland. It had never been registered there and had probably sat idle for 20 years previously in Melbourne.
The starter motor packed up on the way to getting a roadworthy and, once on a hoist at Bentleigh Garage in Melbourne, they found the leaking transmission hadn't been rebuilt (as he'd been told), the fluid was ancient and the diff leaked. Bentleigh Garage got the car roadworthy and "it's at a stage now where I know it will start and run and I can drive it".
"I'd love to do the body; it's a big job and I know it's going to be full of surprises because there's bubbles and cracks under the paint where it's been prepared really poorly. I'm sure there's more rust in it – I've already repaired some. The car was originally metallic silver with black leather and white mouton carpet, but the red vinyl looks stunning and I'm getting it re-dyed. The plan is to keep it driveable for as long as possible while I'm fixing it up."
Lennon is torn between taking the car back to its original colours – knowing it will be never be a concours car – and is keen on the idea of silver over red. He likes his cars to be individual so he's mulling over other trim colour changes. Besides, there are other non-1960 parts on it like the wrong grille, so it will be never be perfect, but he doesn't care.
Under the bonnet, the Brougham's 390-cube V8 is quite original, although the Tri-Power carburettors have been replaced by a four-barrel Carter.
"I'd like to rebuild the engine, just to see what it's like inside, and Isky does a mild cam for Cadillacs and Offenhauser has a twin two-barrel carbie manifold for them as well. It's 1960s hot rod stuff, but original for the period," Lennon said.
The air suspension had been replaced by springs, but Lennon plans to return it to original. "All the pipe work is still there for the air and I've already put new shocks in it. I recently bought a Ridetech air kit, but there are so many little jobs to do.
"When I'm ready, I'll get the body prepped for paint and hand it over to someone like Bentleigh Garage, who are good honest guys, to paint it. I want street paint, not show paint, because if it had show-quality paint I'd be too scared to drive it, and I want to drive it."
So there you have it: two of the most collectible cars in the world, one that may never see the light of day again, and one you'll probably see cruising around bayside if you live in Melbourne.
To read more about Tim's restoration of his Brougham, check out his blog at http://1960cadillaceldoradobroughamdownunder.wordpress.com/
IT'S MINE...
Tim Lennon doesn't really know why he got a sudden yearn to own a 1960 Cadillac Eldorado Brougham. He drives a 1999 Audi TT quattro by day and the only car he has previously restored was a small Japanese coupe, so the Caddy is somewhat out of character.
"I got the itch to get a '59 Flat-Top years ago and kept looking around for the right car, then I saw this 1960 Brougham in Queensland," he says.
"The car arrived in January 2013 and I do most of the work on it myself, which is part of the fun. It won't fit in my shed, so I had to extend my carport to keep it out of the weather.
"It cruises really well, but we're so used to radial tyres and good suspension, and the Caddy has cross-plies and pretty poor suspension geometry so it takes a while to get used to driving it. You can pull on the steering wheel as hard as you like, but if you're going too fast you're not going to turn."

SPECIFICATIONS
1958 Cadillac Eldorado Brougham
Engine: 5973cc V8, OHV
Power: 250 kW @ 4800rpm
Torque: 549 Nm @ 3400rpm
Weight: 2411kg
gearbox: 3-speed automatic
Suspension: double wishbones, air-suspension (f); live axle, air-suspension (r)
1960 Cadillac Eldorado Brougham
Engine: 5972 cc V8, OHV
Power: 249.8 kW @ 4800 rpm (Tri-power carburettors)
Torque: 549.11 Nm @ 3400 rpm
Gearbox: Hydra-Matic 4-Speed
Suspension: control arms, air suspension, anti-roll bar (f); live axle, air suspension (r)



*****
More reviews:
> 1950 Cadillac Coupe De Ville Custom
> Classic: 1958 Pontiac Chieftain
> Classic: 1957 Chevrolet Bel-Air


Search used:
>> Search Cadillac cars for sale
Unique Cars magazine Value Guides
Sell your car for free right here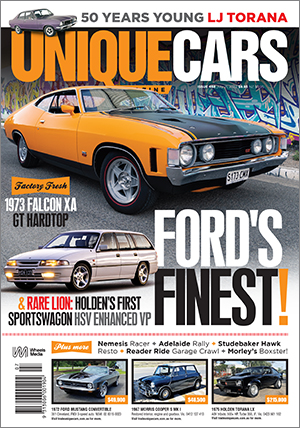 SUBSCRIBE TO UNIQUE CARS MAGAZINE
Get your monthly fix of news, reviews and stories on the greatest cars and minds in the automotive world.
Subscribe