1975 Ford XB Falcon John Goss Special
---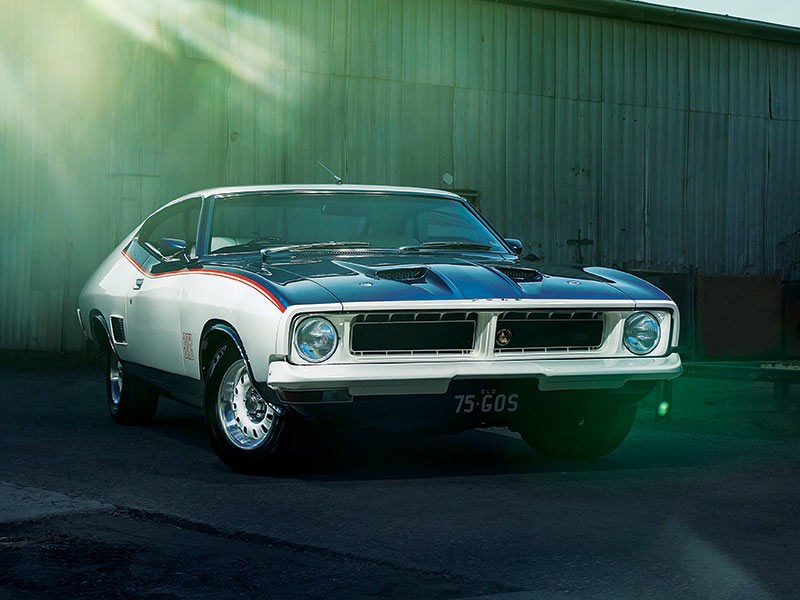 1975 Ford XB Falcon John Goss Special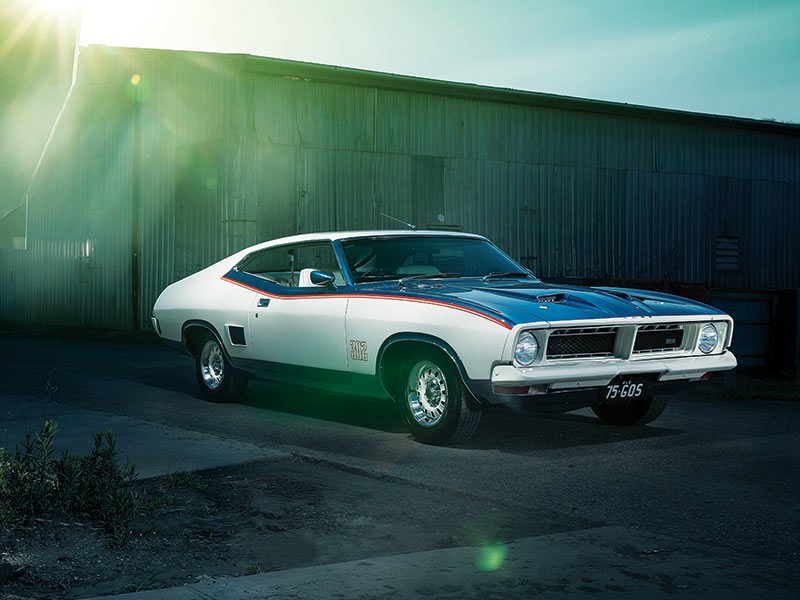 1975 Ford XB Falcon John Goss Special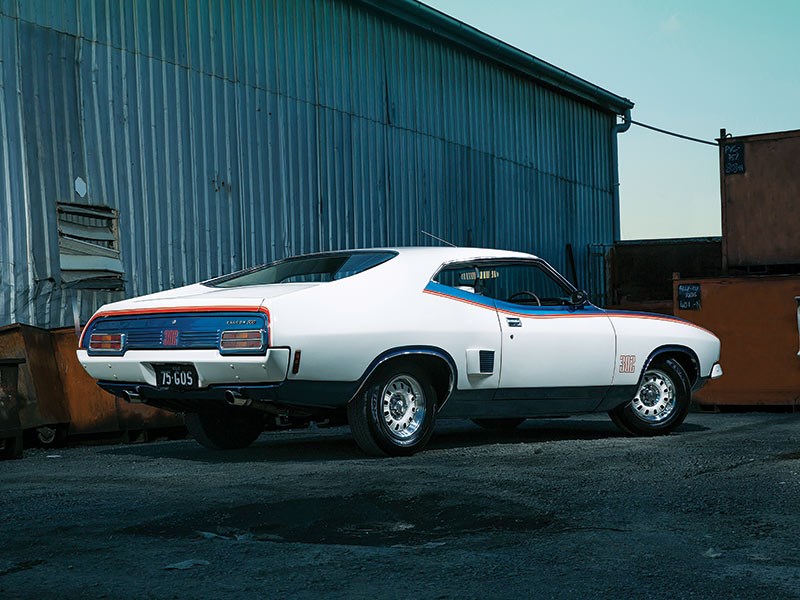 1975 Ford XB Falcon John Goss Special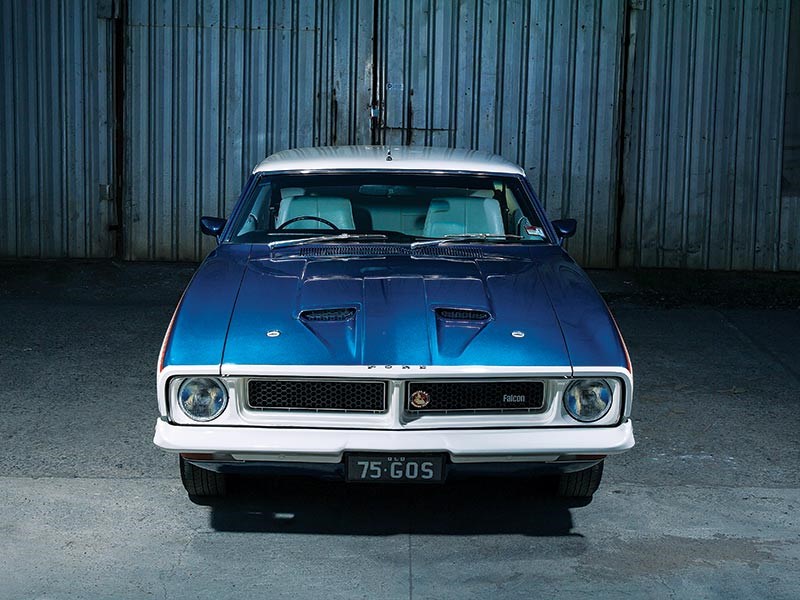 1975 Ford XB Falcon John Goss Special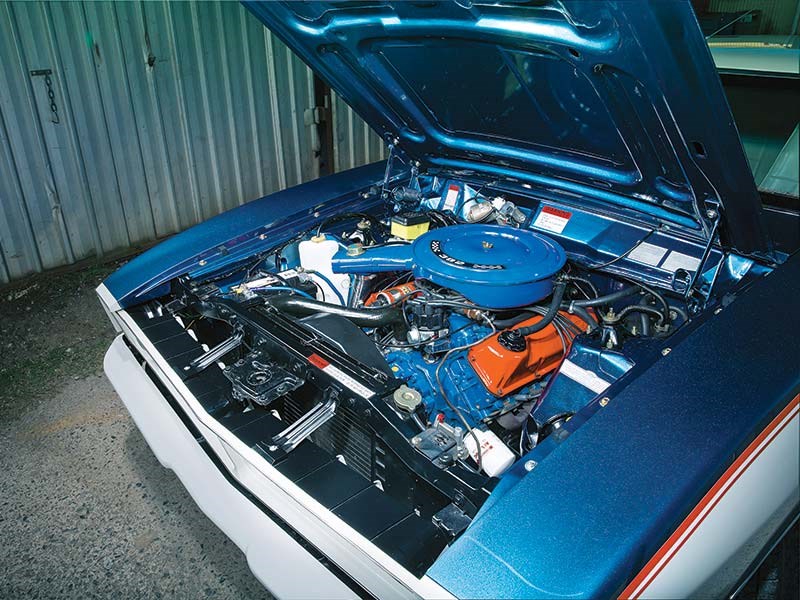 1975 Ford XB Falcon John Goss Special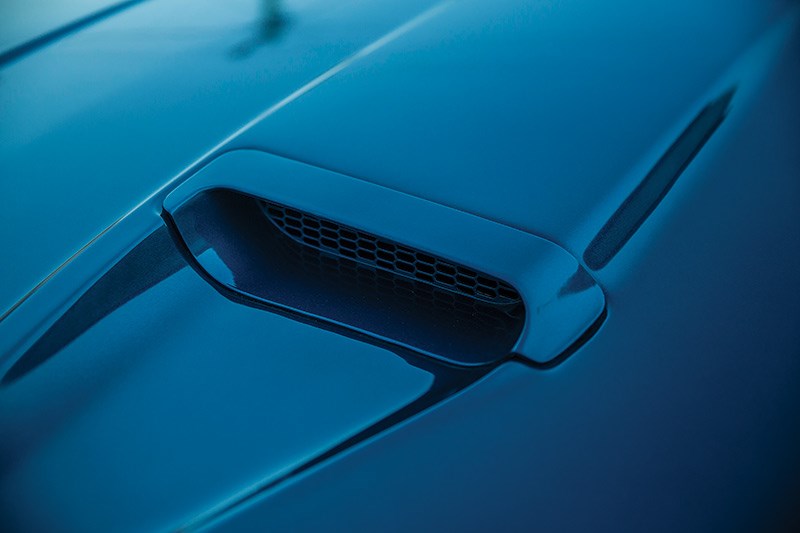 1975 Ford XB Falcon John Goss Special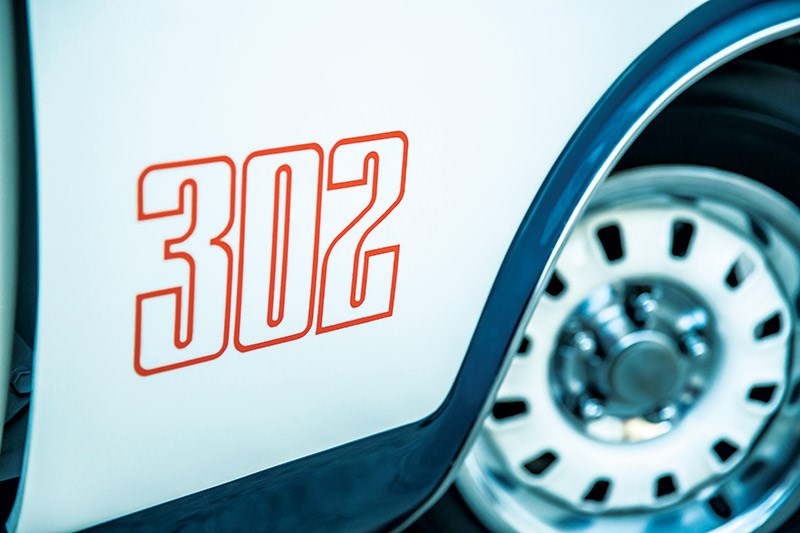 1975 Ford XB Falcon John Goss Special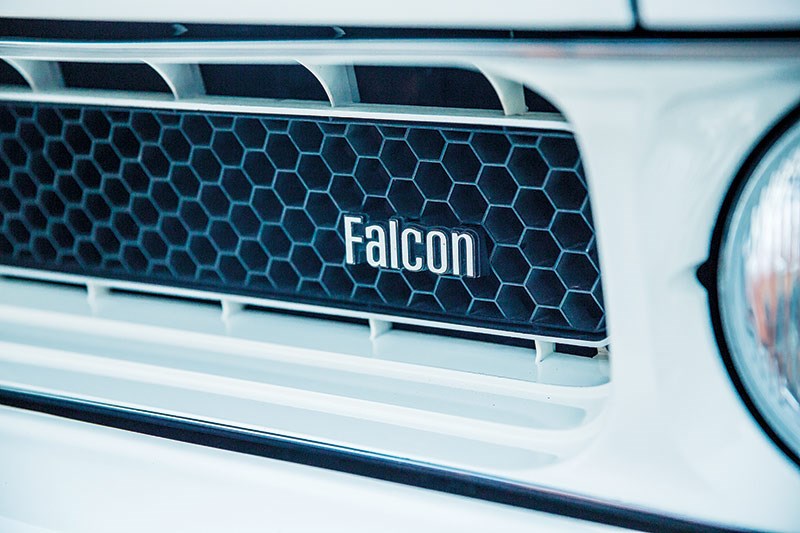 1975 Ford XB Falcon John Goss Special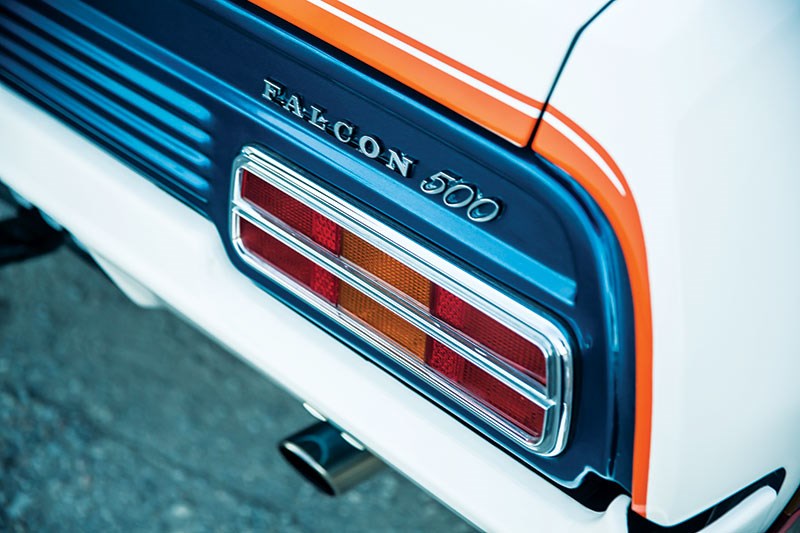 1975 Ford XB Falcon John Goss Special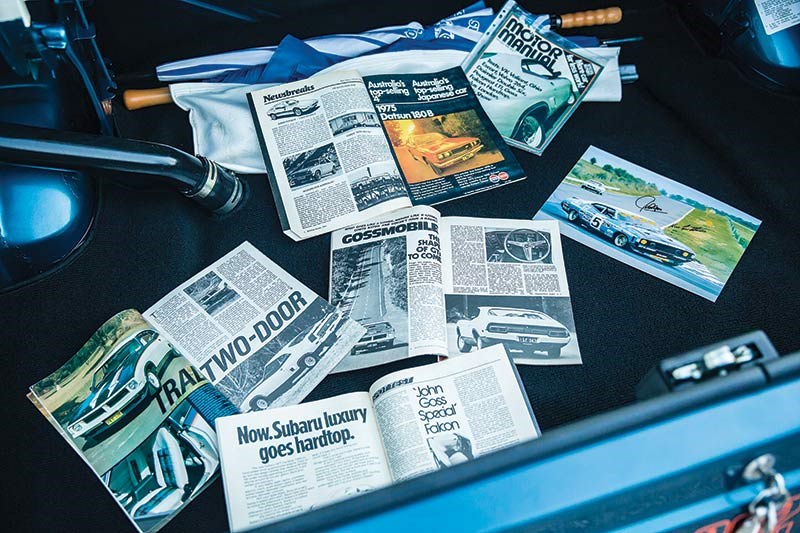 1975 Ford XB Falcon John Goss Special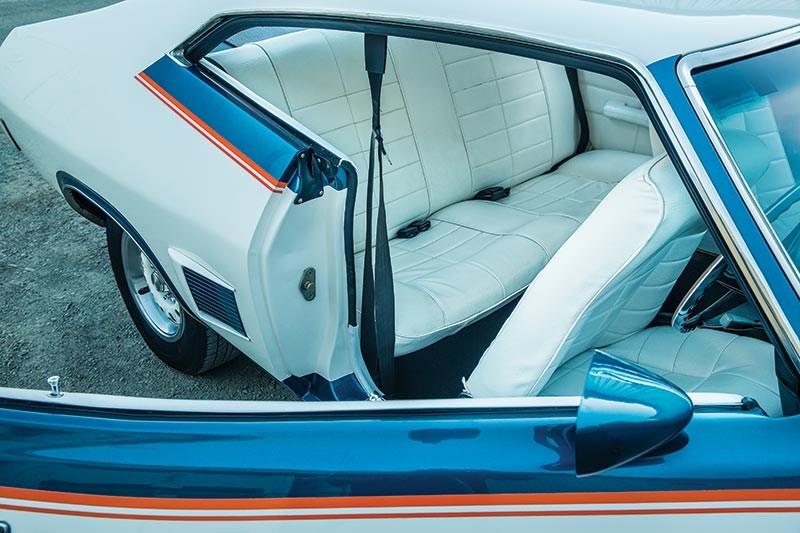 1975 Ford XB Falcon John Goss Special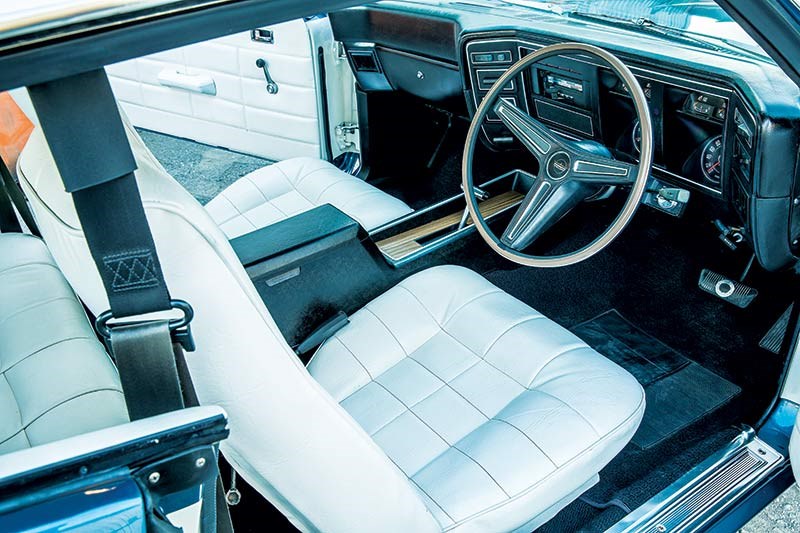 1975 Ford XB Falcon John Goss Special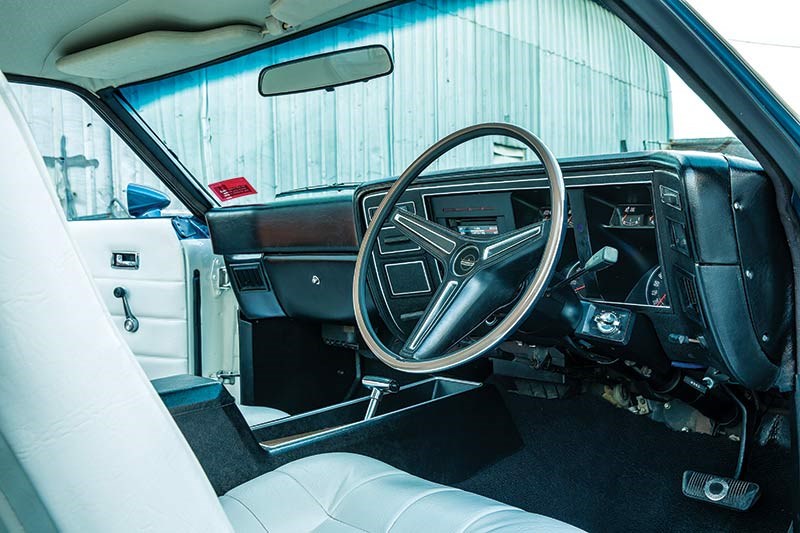 1975 Ford XB Falcon John Goss Special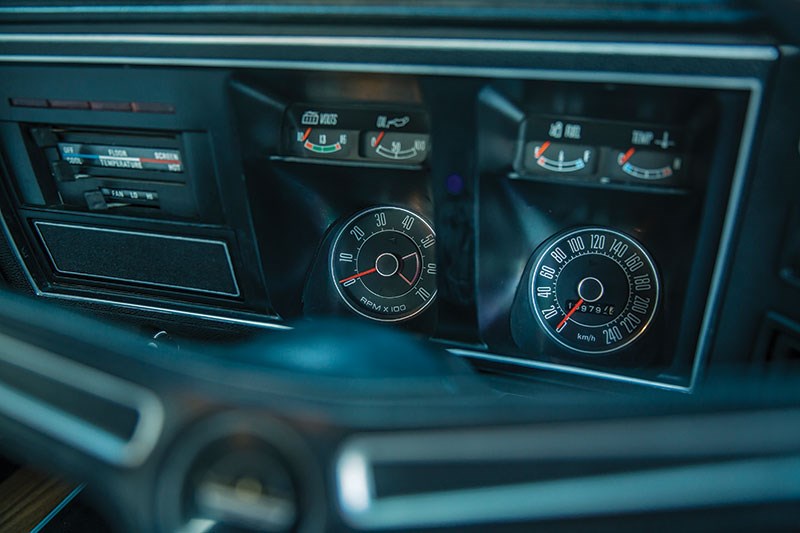 1975 Ford XB Falcon John Goss Special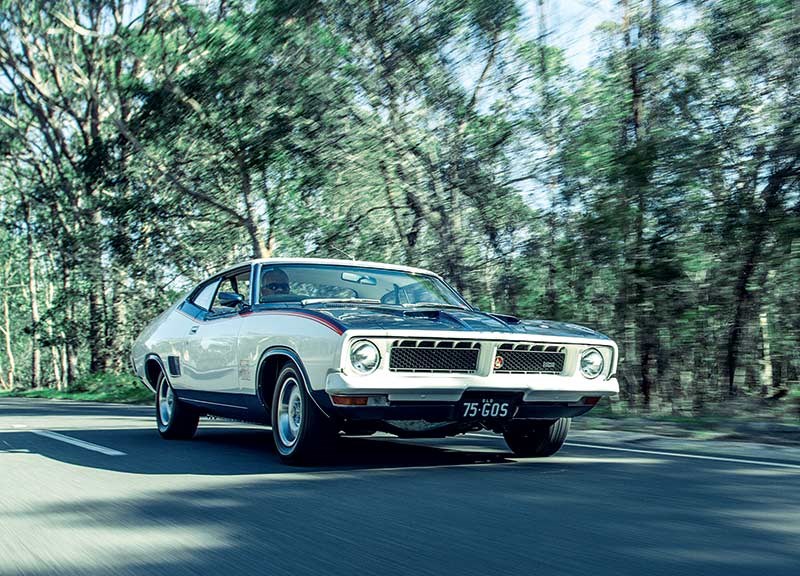 1975 Ford XB Falcon John Goss Special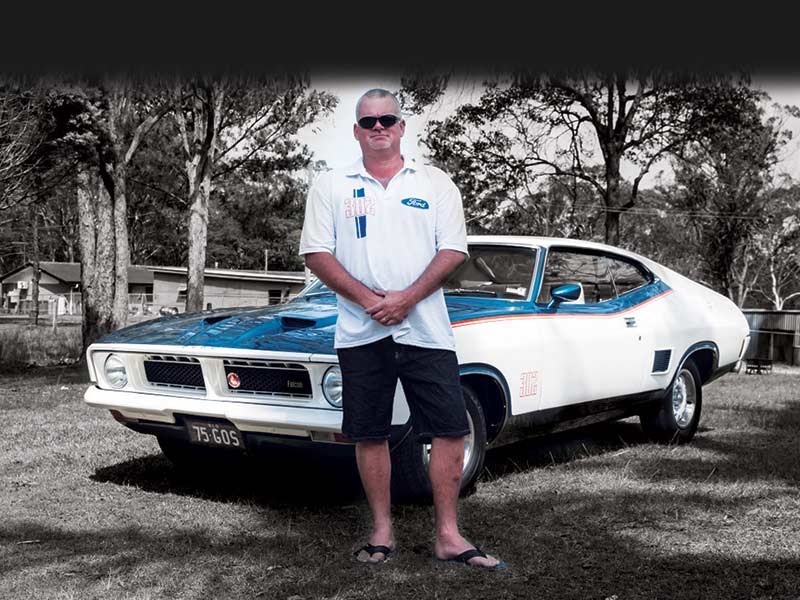 1975 Ford XB Falcon John Goss Special

A bit of a branding exercise at release, the JGS has hit real collector status based on rarity and practicality...
Falcon XB John Goss Special
MR GOSS
The XA-XC Falcon Hardtops are revered by enthusiasts, but mostly attracted only modest praise at best when they were new. With the passing of four decades, their status among the most iconic Australian muscle cars is guaranteed.
Work on the design began in May 1968 when local stylists Jack Telnack, Brian Rossi and Allan Jackson flew to Detroit. "Our major problem," Rossi later said, "was that we didn't have, and couldn't get, the experienced clay modellers here."
The fact that Bill Bourke was the managing director of Ford Australia at the time was probably critical. Bourke's masterminding of the XP 70,000-mile durability run at the You Yangs (Vic) proving ground and creation of the XR Falcon GT, which won the Bathurst 500 in 1967, enhanced his already high standing in Dearborn, where he was seen as the guy who'd saved Ford Australia's bacon.
Bourke secured permission for the Australian subsidiary to develop its own unique range of Falcons to replace the successful XR-XY series.
For the first time, there was no American Falcon as a starting point. A chopped Torino made it into clay but was rejected as being unbalanced. The XA variants were built on the XY platform. Early in the process, consideration was even given to retaining XY doors on the sedans, wagons and Fairlane, a saving move that would be used in future facelifts such as from XD through to XF and from AU through to BF.
While the sedan was one thing, the new Hardtop was quite another. The last time Ford Australia had produced a vehicle of this configuration was back in 1965, but the XA sedan, wagon and Fairlane were the priorities and these were all completed during the US summer of 1968.
Bill Bourke was so hands-on that he flew to the US every fortnight. His own boss, Ford president 'Bunkie' Knudsen, was apparently very encouraging. "There was a lot of interest in what we were planning," said Rossi.
With the first three XA programs finished, the trio of Ford Australia designers flew home, but work did not begin on the Hardtop until April 1969.
Bourke was keen for a coupe that would look muscular in the American idiom of the time. From the outset, a prominent 'Coke bottle' hip and rakish rear guards packed with wide rubber were on the agenda. Longer front doors would be shared with the utility and van.
"We wanted the car to have that muscle image; bold shapes, slung low and stretched in different directions to emphasise its proportions," Rossi said.
And then came the disappointment: "Initially the car was going to have wider wheels and tyres with a two-tone paint job. But when it was released the GL model came out with skinny tyres and the car did not have anything like the impact. Had we known that it was going to be sold with skinny tyres, we would not have put so much 'Coke bottle' emphasis into the rear quarter panels."
The other downside of the design was abysmal rear vision, combined with a claustrophobic passenger compartment for those unfortunate enough to travel in the rear seat.
Rossi always believed that the XB was the "ultimate expression" of the theme established with the XA. This was a significant facelift, entailing a new bonnet, much smoother grille, different bumpers and tail lights. The XB was released in November 1973. Its XC successor, which traded subtlety for aggression, arrived in July 1976.
As with all Falcons from XR to XB, the GT variants are the most desirable of the XBs, but they are closely followed by the John Goss Special (JGS), which was introduced in July 1975. The last one came off the line in November.
Interestingly – unlike the XC Cobra – the exact number of John Goss Specials manufactured has never been established.Jarrod Booney, who owns the gorgeous Apollo Blue/Polar White car shown here, favours 400, but some say just 260 were made while others suggest the number could be as high as 800.
The January 1976 edition of Motor Manual carried a road test of the Goss Special and tester Tim Britten wrote: "Ford is currently into its second run of 400 units – which means the cars are moving at a fair pace from the showroom floors." Back then magazines had a lead time of about two months, so it may be that the car Britten tested was actually one of the last produced. Certainly it seems improbable that a second batch of 400 was completed.
Only two colour schemes were available, Apollo Blue metallic or Emerald Fire (green) metallic contrasted with Polar White. Orange side stripes and matching oversize '302' logos made certain every JGS glowed in traffic. The six-inch steel wheels were also white, as were the bumpers and grille.
The donor car was a base 500 Hardtop with the optional GS pack (bonnet scoops, vents in the rear quarter panels, full instrumentation, GT faux-wood three-spoke steering wheel). In mid-1975, alloy wheels – 'mags' as they were known then – were only just coming into fashion and the 12-slotter steel rims certainly suited the JGS.
The centre console and so-called Sports Handling Suspension with 185-series steel-belted radials were standard. It's worth remembering that textile radials were still around in '75 and that many cars drove out of the showroom on cross-plies.
That was the good news and much of the rest is bad.
The JGS was much more show than go. Probably to keep the price down, the Ford Australia marketing heavies chose the 302 V8 without even the help of a proper exhaust system. The three-speed automatic version tested by Britten managed the standing 400 metres in 17.2 seconds and the manual was probably only good for about 16.8sec.
There was no power steering. Worse, the standard low-geared ratio was used, probably to keep parking efforts reasonable (without even achieving that goal). In hindsight, this looks like Ford meanness. And the JGS got the 500's rear drum brakes, which seems another strange marketing decision since Ford had been the first of the local Big Three with all-wheel discs (Falcon GT, LTD/Landau) for the XB. You didn't even get a radio and Jarrod Booney's car still has the radio blank-out plate in its dash.
The interior trim was in white vinyl contrasting rather too blatantly with buckets reclined and gave good support. But they were mounted very low in the car, which was always easier to look into than out of. A few Ford dealers and notably McLeod Ford in Sydney added front and rear spoilers and bright cloth inserts for the white seats, doubtless charging accordingly.
The January 1976 edition of Motor Manual listed the price of a JGS in automatic form at $6217 while the manual GT sedan was listed at $7314. The standard 500 Hardtop six-pack hit the price lists at $4863. Instead of a JGS, you could have bought a Datsun 260Z for $6974, a Fiat 124 Sport for $6889 or a Monaro GTS (253) for $6176.
The John Goss Special occupied its own no-man's land as an entry-level Falcon 500 Hardtop with a 302 V8 and the image of a GT. Small wonder it was dubbed the 'John Goose Special', with no disrespect for the famous race driver whose name it used. But the JGS was to the Bathurst-winning Falcon GT Hardtop of Goss and Kevin Bartlett somewhat like a 1968 taxi-pack 161 Monaro wearing the window sticker 'Drive a 500 Winner'. Even so, proud owner Jarrod laughs: "It was called 'The Goose That Couldn't Fly', actually!"
The John Goss Special flies in a different sense now. Values are rising and excellent cars command about $50K. Authenticity is vital. The compliance plate even specifies the metallic paint for bonnet, engine bay, underbody, waistline, A-pillars, lower sills and the section between the rear lights.
We reckon there is still some upward movement in values on the JGS. It's rare, useable and, well, kinda pretty.

IT'S MINE
"I bought it four and a half years ago and it's the worst car I ever repaired. It was a shocker," says our feature car's owner, Jarrod Booney.
"It was in about a thousand pieces and I used nearly a whole five-kilogram roll of MIG wire. I repaired it and painted it myself and it took 400 hours. The best thing is it's a matching-numbers car and was built in July 1975.
"It still has the blank-off radio plate in its dash and I've got the CD player in the glovebox.
"They didn't have that great a reputation when they were new. They were called the 'Goose That Didn't Fly', actually. It doesn't handle well, it's really bad on fuel and the steering is heavy. But you get it out on the highway, mate, and you can't stop it. I did a 970km round trip towing the van from Capalaba south of Brisbane to Nambucca Heads and it consumed nearly $400 in fuel.
"I love this car, mate; it's a fifth limb. Being the worst car I've done, it feels like part of me.
"The 40th anniversary is coming up in 2015. That's going to be a good year to own one."
SPECIFICATIONS
1975 Ford XB Falcon John Goss Special
Engine: 4942cc V8, OHV
Power: 179kW @ 5000rpm
Torque: 409Nm @ 2600rpm
Weight: 1410kg
Gearbox: 4-speed manual/3-speed automatic
Brakes: discs/drums
Cost new: $6217 (auto)
 

*****

More reviews:
> Bathurst legends: Ford XC Falcon hardtop
> Buyers guide: Ford XA, XB, XC Coupe
> USA v OZ: Ford XA Falcon GT RP083 v Ford Torino 429 SCJ
>Eric Bana's 1973 XB Falcon hardtop
Search used:
>> Search Ford Falcons for sale
Unique Cars magazine Value Guides
Sell your car for free right here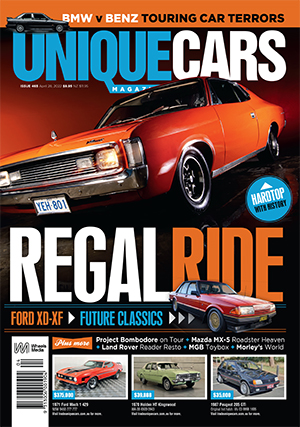 SUBSCRIBE TO UNIQUE CARS MAGAZINE
Get your monthly fix of news, reviews and stories on the greatest cars and minds in the automotive world.
Subscribe