Bolwell Nagari: World's Greatest Cars Series
---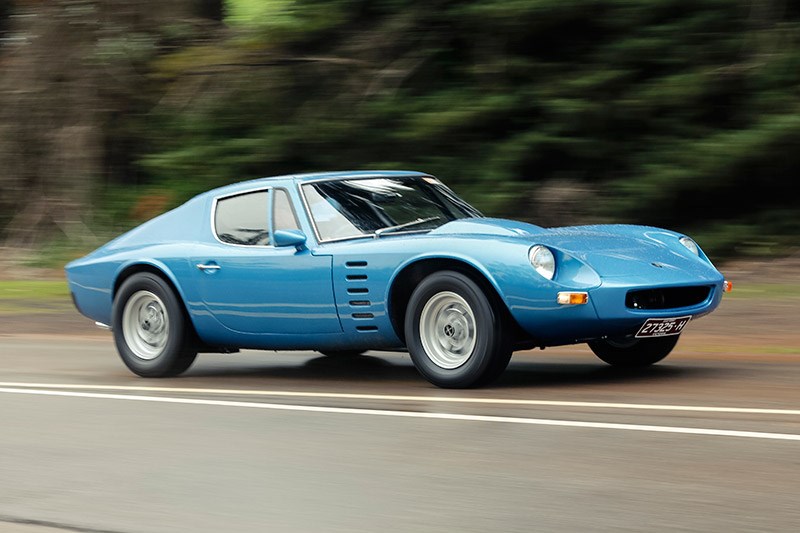 Bolwell Nagari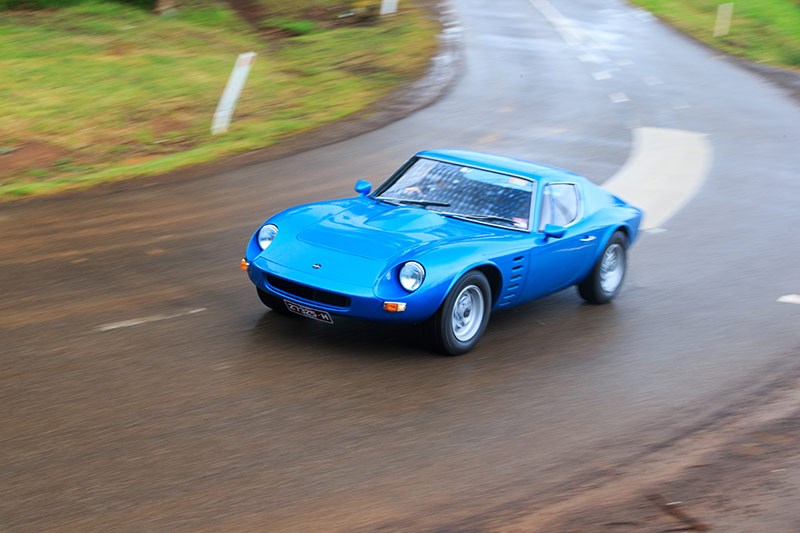 Bolwell Nagari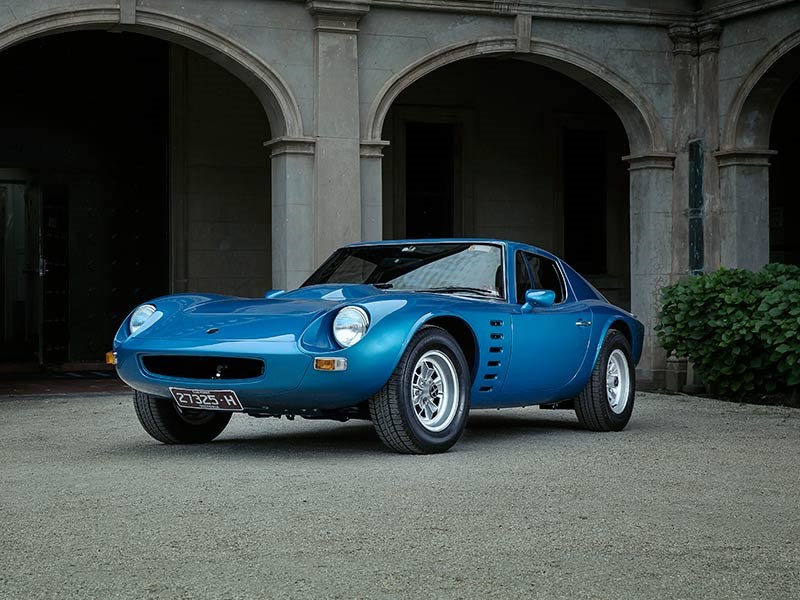 Bolwell Nagari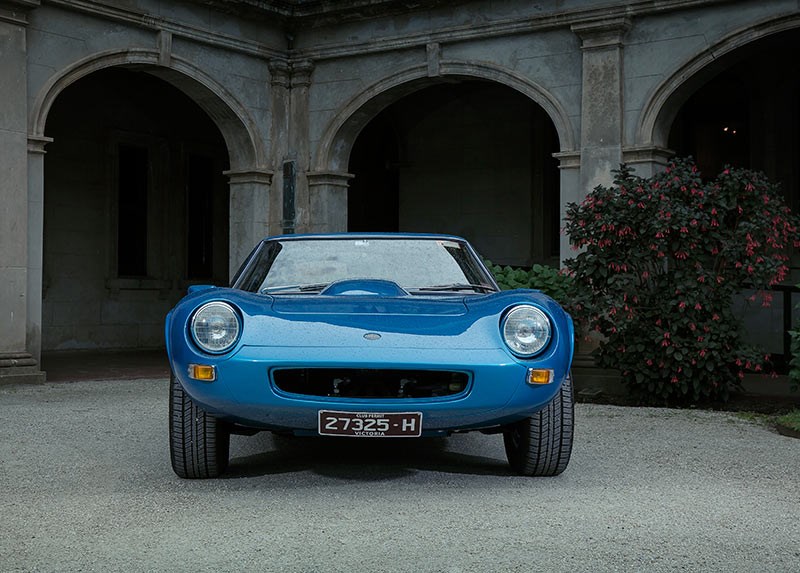 Bolwell Nagari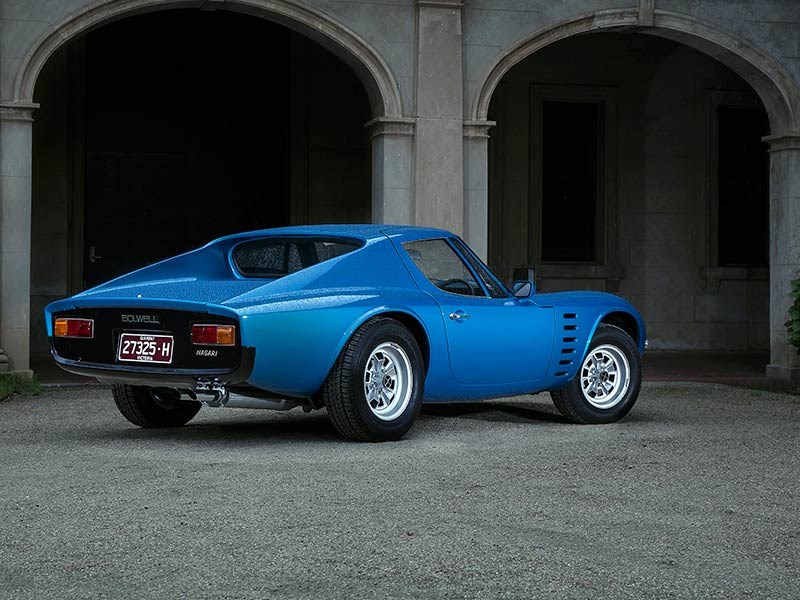 Bolwell Nagari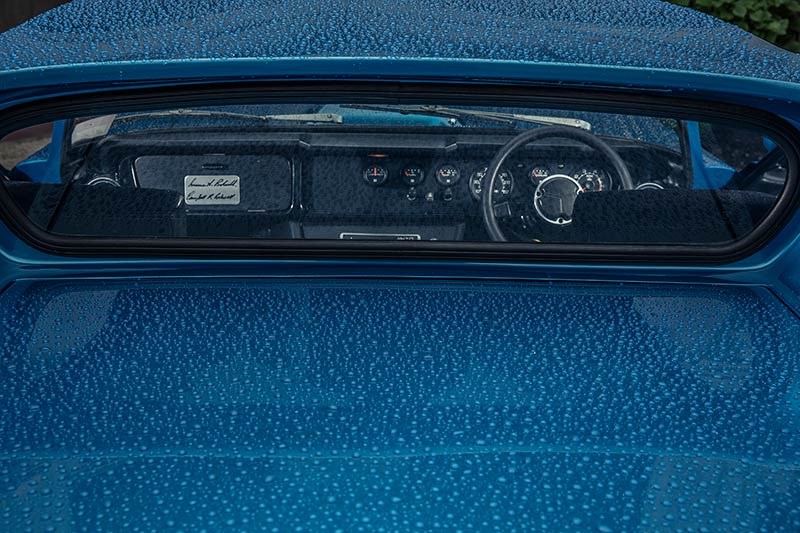 Bolwell Nagari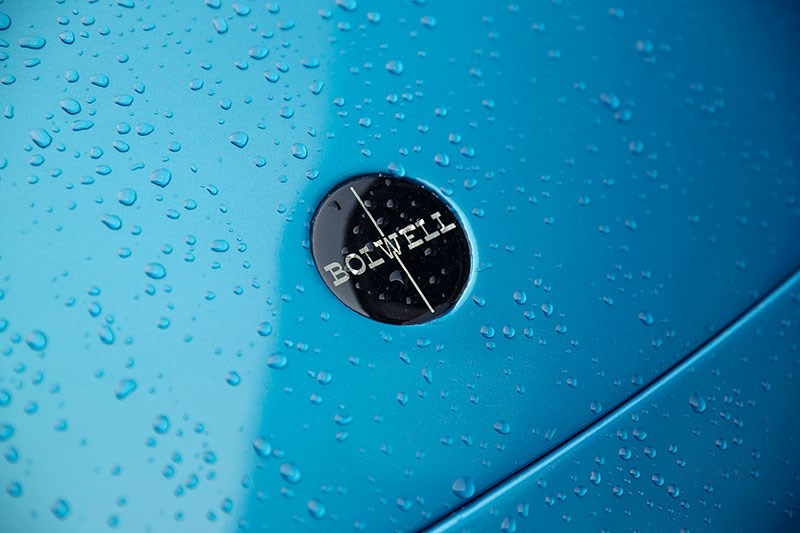 Bolwell Nagari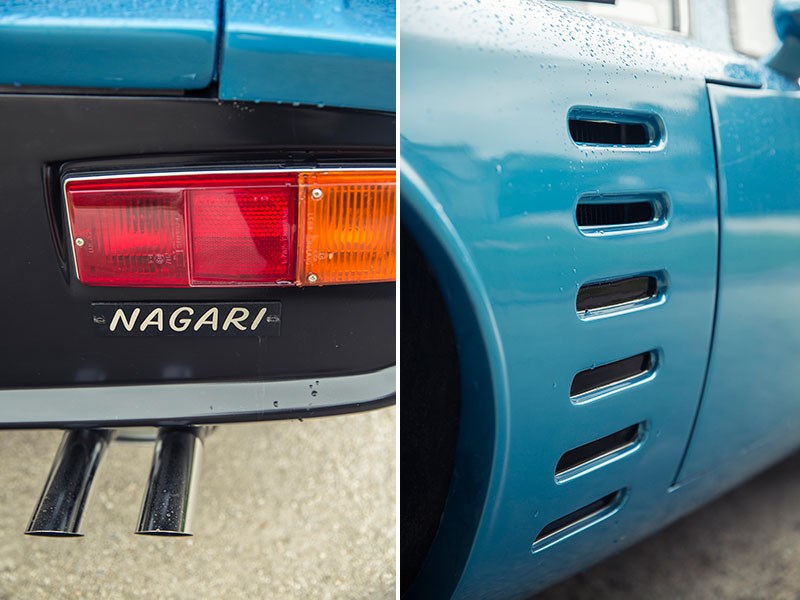 Bolwell Nagari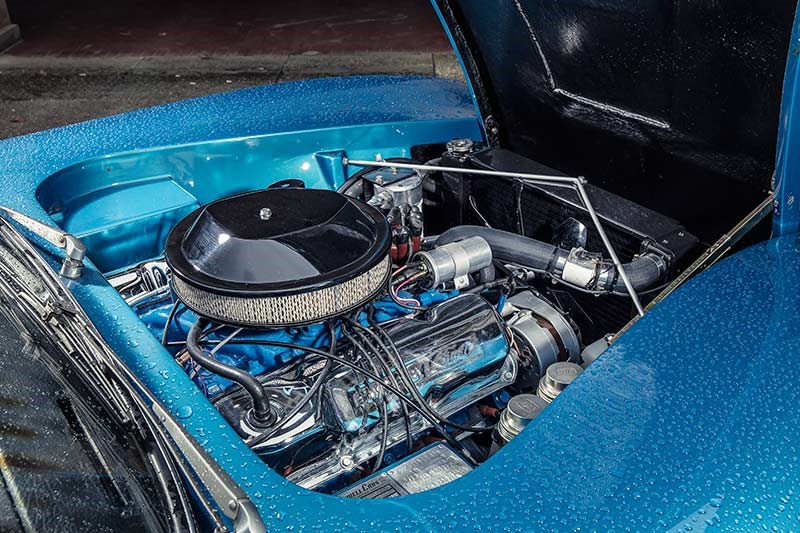 Bolwell Nagari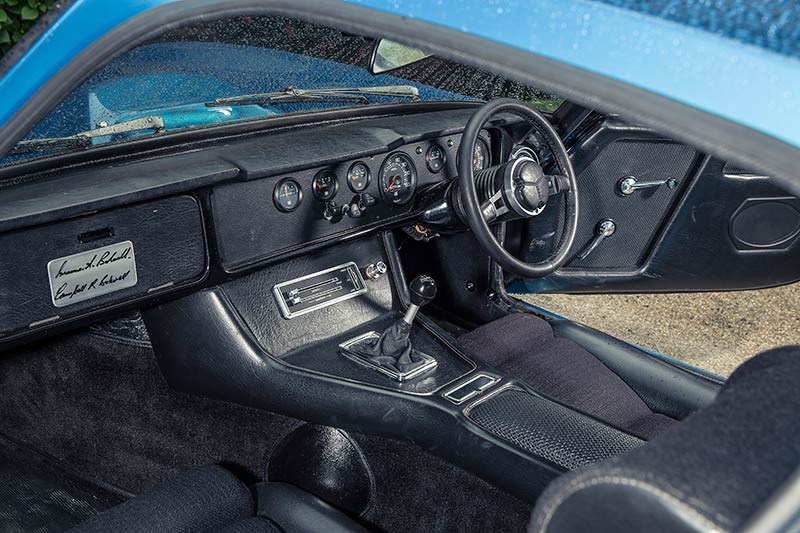 Bolwell Nagari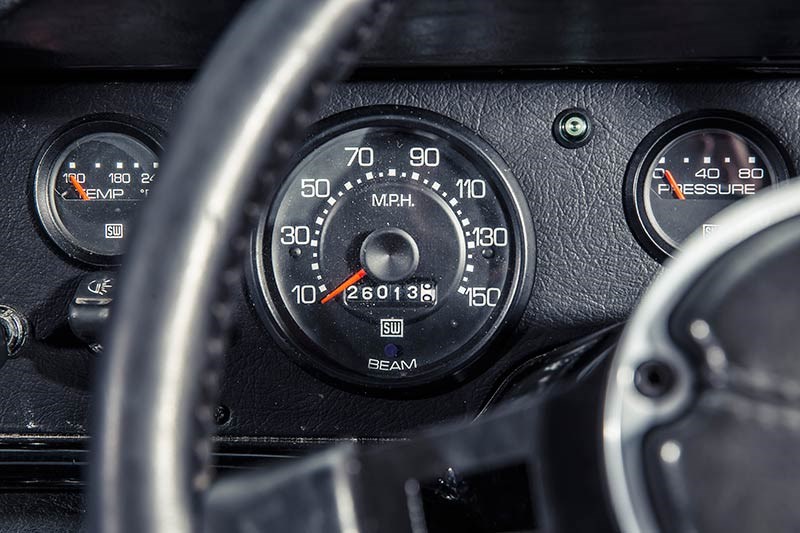 Bolwell Nagari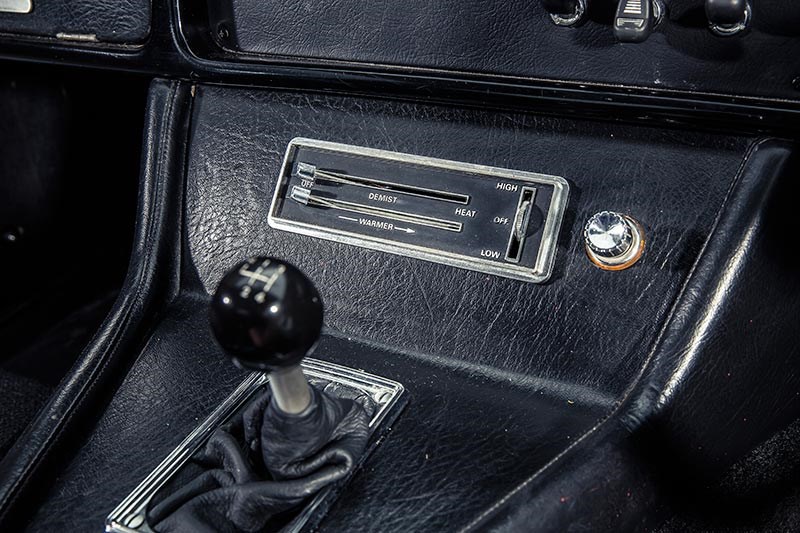 Bolwell Nagari

WGC series - Sports car category: Bolwell Nagari...
Bolwell Nagari
HOMEGROWN HERO
A small Melbourne-based firm that turned out a car that could hold its head high in exalted company.
WHY IS IT HERE?
The Poms had the TVR. America had the Corvette. And if you think of the Bolwell Nagari as Australia's answer to those, you're getting close to the money.
Built in Melbourne from the 1960s, Bolwell cars were initially sold as kits for the home builder and finally as complete cars, as in the case of the Mark 8, or Nagari as it's perhaps more well known.
The Nagari is the significant one as it marked Bolwell's decision to stop selling kit cars and instead become a legitimate car maker in its own right.
Using five litres of Ford Windsor V8 (in most cases), the lightweight fibreglass-bodied Nagari was a dead-set weapon in the right hands. Performance was up there with the best of the exotics, but the price was vastly more attainable.
The dream ended in 1974 when tougher government regulations (including a mandatory crash test) made the low-volume Bolwell economically unviable. That was a real shame, especially since the Nagari had finally shed the kit-car feel.
When you look at the Corvette's achievements, the term 'what might have been' hardly covers it.
Bolwell has soldiered on, though, and still exists, using its knowledge of composite materials to make truck bodies, playground equipment and caravans. There's even a new Bolwell car prototype running around.
BEHIND THE WHEEL
Okay, so sports cars aren't supposed to be easy to enter and exit, but the Nagari's tiny door opening and low-slung build make it pretty awkward. And once you're in – if you're my size or anything like it – it doesn't get much better. The pedals are housed in a tiny footwell with nowhere for your feet to rest naturally other than the pedals themselves and the seat doesn't go far enough back. The fixed headrest is pointy and jabbing me in the shoulderblades, and I haven't even started the engine yet.
This car, because it's a late-build example, runs a 302 Cleveland as Bolwell ran out of Windsor blocks, so the engine bay was trimmed to make way for the burlier Clevo. It sounds great, too, and isn't too cammy. With a positive clutch and a better-than-expected gearshift, the lightweight fibreglass Nagari fairly leaps off the line. It's got legs, too, and even modern performance cars would get a fright lining up here.
The ride is nicely damped and, apart from a few twitches from the live rear end, the Nagari seems pretty vice-free. Which is a real achievement among low-volume, cottage-industry cars.
THE OWNERSHIP EXPERIENCE
Aside from an actual member of the Bolwell family, it's difficult to imagine a bloke with a stronger link to the Nagari than the owner of this car, Ross McConnell.
Ross grew up next door to the Bolwells in Frankston all those years ago and his first job at age 18 was working in the Bolwell factory in Mordialloc, where he rose to become designer, development engineer and even test driver.
Ross was also instrumental in the two-year process to develop and make the Nagari's body moulds. But, ironically, he didn't actually build this car, number 92 of 100 coupes, because he'd left the company by then.
"But I did build a lot of (Nagaris) along the way," he said.
"In the day, I built my own Nagari that became the company test car and featured in plenty of magazine articles. I also rebuilt myself a second Nagari in 1996, but that was eventually sold."
Then, in more recent times, Ross uncovered this car, a genuine 25,000-miler that had been sitting in a garage for 31 years.
"I wanted to own and keep the car that meant the absolute most to me," he explains.
The Nagari is that car.
THE RACER'S VIEW: JOHN BOWE
With only 100 of these cars made in the world, this is one very rare car indeed.
This is Australia's very own supercar, really, with a stout backbone chassis and a very pretty two-seat body.
It was light, strong and, with the Ford Windsor 302 engine, quick as well.
I like the look and I like the concept, sort of a modern Aussie Shelby Cobra, if you get my drift.

It's a shame there was never an export market created for the Nagari; I reckon the Yanks would have loved it.
The sweet little 302 propels the coupe along rapidly and it makes the right noises, the driving position is good even though it's slightly offset, but getting in and out demands the flexibility of a ballet dancer. Anyone over about 80kg would need a shoehorn and some Vaseline.
The car used lots of proprietary parts, as was common on these low-volume cars, but the brothers did an outstanding job for the time.
All is good until it's time to turn, when the rear steer effect is a bit unnerving. I'm sure the boffins of today could fix that easily, though.
As an Australian, I feel proud of this car. It was world class for its time, but now seems almost forgotten and undervalued.
VALUE GUIDE
1973 Bolwell Nagari Coupe
$65,000-72,000
Summary: Nagari was a world-class design that with proper promotion could have been an international hit. Limited numbers and strong demand see values continuing to build.
SPECIFICATIONS
Bolwell Nagari
Years of production: 1970-74
Body: Fibreglass, backbone chassis
Engine: 5.0 V8
Power: 180kW @ 4600rpm
Torque: 300Nm @ 2600rpm
0-100km/h: 6.4
400m: 14.3
Gearbox: 4-manual
Suspension: Coils, wishbones (f); live axle, coils (r)
Brakes: Disc/drum

ROBBO'S REAR-VIEW MIRROR...
In the four years from 1970 to 1974 Bolwell Cars' tiny factory produced 140 examples of the Nagari. Styled in-house, the Nagari – the first Bolwell to use a name and not a number – was always considered Australia's most beautiful special. Today, the purity of those near-perfect proportions, the superbly taut clean-flowing lines, the way the windscreen base curves into the doors and the line then sweeps back to the tail, still resonate. The Nagari, whether Coupe or Sports, remains a gorgeous car.
Campbell Bolwell built his first car – the Mk 4 – in 1963 and sold around 600 kits of his most successful model – the Mk 7 – between 1966 and 1972. However, it was only after a working holiday at Lotus in the UK in late 1966 that he determined to build his next model as a completely assembled car.
A few examples of the Nagari – first shown in 1969 and on sale in 1970 – were sold as kits, but Campbell wanted more control over quality and believed factory assembly was the only way to go.
Applying much of what he learned at Lotus, Campbell designed the Nagari in fibreglass, with a one-piece body moulding. Using the Lotus Europa as its inspiration, the doors utilised an outer skin and inner stressed door frame/skin.
The Ford 5.0-litre (302) V8, mounted so far back its flywheel is behind the windscreen line, sits in the front forks of a steel Y-backbone chassis, rather like the original Lotus Elan, with a T-shaped rear section for the suspension and body-mounting points. The Sports weighed just 1036kg, for a daunting power-to-weight ratio, and a near-even weight distribution was an obvious benefit to the handling balance.
The Nagari was the first Australian special to be produced with a V8 engine. Bolwell's arrangement with a sympathetic Ford meant the V8s (with four-speed manual) came straight off the assembly line to Bolwell, though the Autolite carburettor was replaced by a two-barrel Holley 500. Ford's switch from a Windsor to a Cleveland V8 forced changes to the chassis. A small number – the production records have been lost (one source claims total Nagari build was just 118 units) – were also built with Ford's 5.8-litre V8.
With Nagari, Bolwell also introduced two-piece wheels of its own design, based on the Lamborghini Miura wheel. Eventually these were replaced by a stronger one-piece casting of the same design.
In 1971 a generous Bolwell loaned a Nagari Coupe to Wheels and sister magazine Sports Car World for a week. This was the car that Mel Nichols drove through the rain from Sydney to Melbourne to be the first journalist to test the Phase 3 GT-HO Falcon. A year later, we borrowed a Sports for a comparison with a Falcon GT Hardtop.
That 179kW (240bhp) Sports erupted through the 400 metres in 14.3secs and on to a top speed of just over 200km/h. What we loved was that, unlike the MGB, Triumph TR6, Alfa Spider, Jensen Healey or even a V12 Jaguar E-Type, the Nagari was a proper sports car with performance to equal the best of Australia's race-bred muscle car sedans.
I recall we took Nagari and Falcon GT to a favourite slice of road: 11 corners in 1.6km of switchbacks, off-camber bends, potholes, decreasing-radius corners and fast sweepers.
"Imagine Nagari and Falcon, on a string," I wrote. "Out, back and around, hard on the brakes, down on cog, tail out, power still on, a genuine no nonsense power drift, a curse at the low-geared steering (via an Austin Kimberley/Tasman X6 rack with 4.0 turns), increasing heartbeat, sweat on the brow and the beat of two V8s trumpeting a message of supremacy across the land."

While I struggled to fit behind the wheel of the Coupe, there was a little more rearward seat travel in the Sports, but the problem of a tight footwell remained.
By late 1972 Bolwell had corrected the rear suspension bottoming of the early Coupes, but bumps still upset the front end and the feeling it was a little primitive remained.

No matter, Mel Nichols summed it up perfectly: "This car is a combination of features that, singularly, are nothing out of the ordinary, but put together as they are make a car with uniquely flexible performance, appeal and character."

*****
More reviews:
> Unfinished business: Bolwell Nagari
Search used:
>> Search Bolwell cars for sale
Unique Cars magazine Value Guides
Sell your car for free right here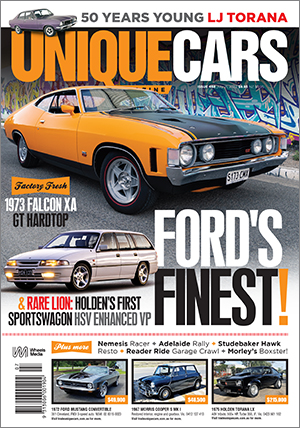 SUBSCRIBE TO UNIQUE CARS MAGAZINE
Get your monthly fix of news, reviews and stories on the greatest cars and minds in the automotive world.
Subscribe