Mazda Mx-5: World's greatest cars series
---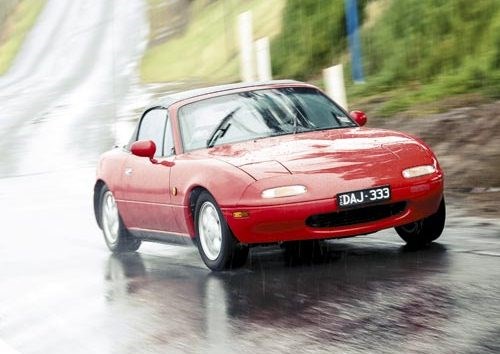 Mazda Mx-5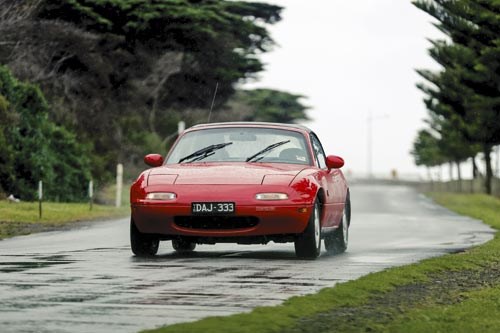 Mazda Mx-5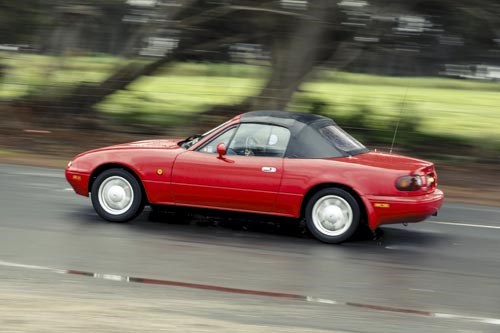 Mazda Mx-5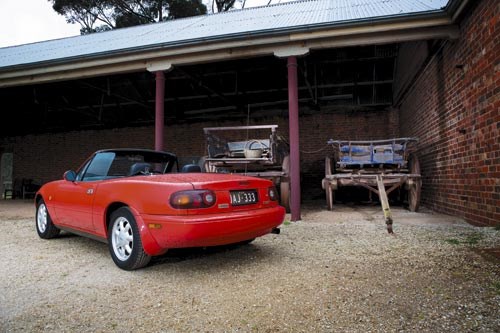 Mazda Mx-5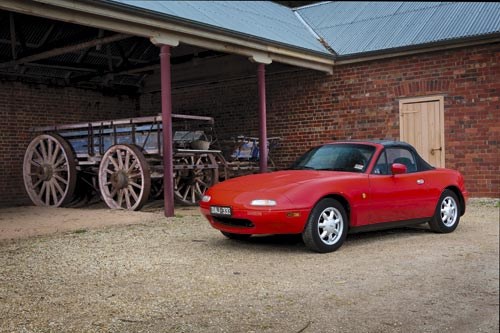 Mazda Mx-5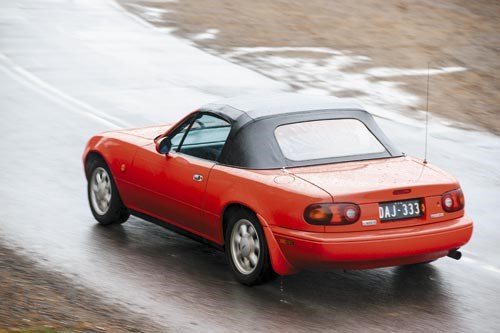 Mazda Mx-5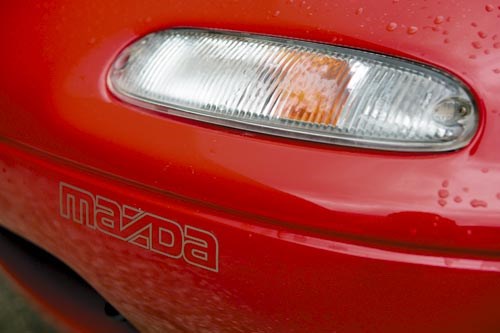 Mazda Mx-5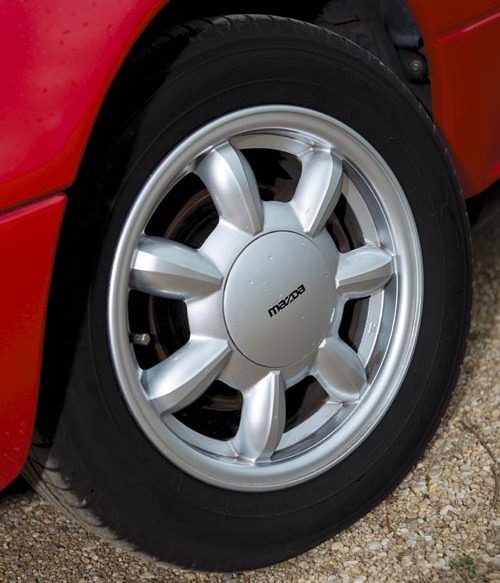 Mazda Mx-5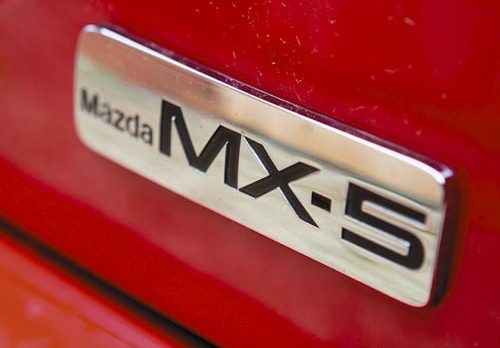 Mazda Mx-5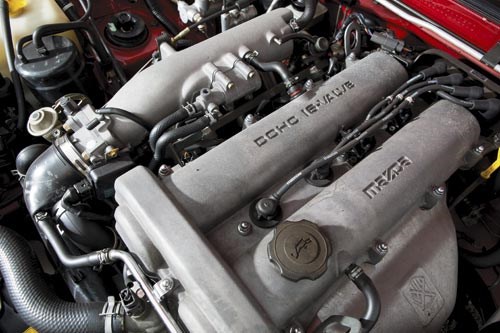 Mazda Mx-5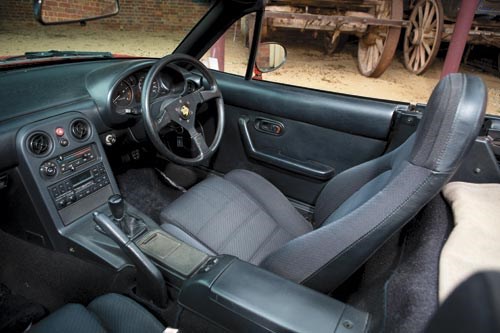 Mazda Mx-5

Mazda Mx-5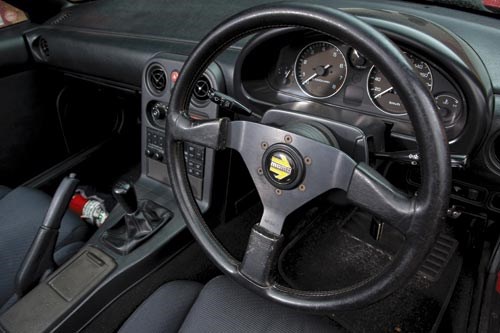 Mazda Mx-5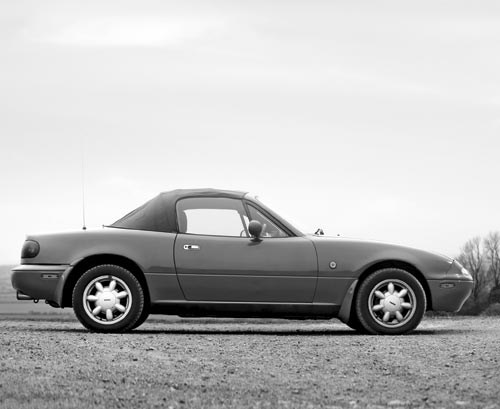 Mazda Mx-5

WGC series - Sports car category: Mazda MX-5...
Mazda MX-5
RAGTOP ROCKET
The car that replaced the MGB, bringing open top fun to the sports-hungry masses.
WHY IS IT HERE?
When the subject turns to sports cars and then tangents off to the best sports cars of all time, the tiny little Mazda MX-5 just can't be ignored. In fact, it overtook the MGB for production numbers many years ago simply by being a better mousetrap.
In an age where we tend to think of only old cars as classics, the MX-5 brings us back to reality. And even though it's a modern, liveable, fuel-injected convertible that doesn't leak and has Japanese levels of reliability, it's still a ripping car to actually jump in and drive.
It took the world by storm when it was launched almost 25 years ago (can it really be that long?) and it continues to be held up as a great example of the car-builder's art by both the purists who point to its simplicity and effectiveness as well as the pragmatists who love it for its 400,000km lifespan and ease of use.
It's also arguable that in these days of speed cameras and zero-tolerance on speeding, the MX-5 with its accessible, sensible performance is more relevant today than it has ever been.
BEHIND THE WHEEL
Front-wheel drive may have taken the planet by storm for its packaging efficiencies, but throw anybody in a Mazda MX-5 for even 10 minutes and they'll be a convert to rear-wheel drive. Part of that is rear-drive's ability to get power down, but it also complements the Mazda's inherent tactile nature. The steering is so well weighted and accurate it almost feels as though you've got a front wheel in each hand. And even though your backside really is right over the rear axle, the independent set-up is so well controlled, it never feels like a rodeo ride.
The cockpit is small but not tiny and two adults can quite happily co-exist over long distances. Into the bargain they'll be dry and warm as well, because the heater works and the roof defies generations of affordable-roadster tradition by not leaking. At all.
An MX-5 may have just 86kW at its disposal, but every one of those is accessible and useable, too. If you're a bit jaded by modern cars that don't feel fast unless you're doing 200km/h, then an MX-5 is the perfect antidote. Here is a car in which you can use 100 per cent of its performance, 100 per cent of the time. Resolution, thy name is MX-5.
THE OWNERSHIP EXPERIENCE
On paper, a car that wouldn't scare a modern turbo-diesel hatchback across the quarter-mile shouldn't really be listed among the world's best sports cars, should it? But that would be to ignore the absolute symphony of willing engine, spot-on gear ratios and fluid handling that is the original MX-5.
Living with an MX-5 imposes no real traps other than the fact that it can be a bit tricky to enter and leave thanks to the low stance. It doesn't fog up in winter and, if you find one with the optional factory air-con, it won't bake you in summer, either.
But the Mazda is also, thanks to that modest 1.6-litre engine, one of those cars in which you can drive with gusto and not wind up in jail. And in 2013, you just can't put a price on that. So I will: Around $9000 gets you into a better than scruffy one, another few grand buys you a pearler. And I wouldn't wait because prices have now bottomed out.
Throw in those Japanese levels of quality and reliability and you have yourself the car that out elan-ed the Lotus Elan and made the MGB feel like a leaky tent. How do I know this? I own one myself. Not this particular car but one only a few VIN numbers away. And I wouldn't sell it for quids.
THE RACER'S VIEW: JOHN BOWE
Having recently driven one of these little gems for a Unique Cars story, I don't need any convincing. My family were Mazda dealers when the MX-5 was launched, we had to knock buyers back with a stick, everybody wanted one. A reliable and fun sports car for sensible money.
It's just a joy to fang along in, steering with the wrists, clicking the little stubby gear lever up and down the box and relishing the sure-footed and vice-free way it does everything. Inspired by Colin Chapman's Lotus Elan, but with Japanese quality rather than English indifference, the MX-5 reinvented the sports car.
It's hard to believe that the MX-5 is 24 years old now, bloody hell, it makes me feel old, yet hearing that lovely little twin cam, four-valve engine singing away in total reliability makes even the most hardened car tragic smile .
And you know what? Not an oil leak in sight.
Take that Poms!

VALUE GUIDE
Mazda MX-5
$9000-13,500
Summary: The MX-5 made dodgy Brit electrics and wire wheels instantly obsolete. Early cars are easy to find and still cheap, so get in ahead of the speculators.

SPECIFICATIONS
Mazda MX-5
Years of production: 1989-present
Body: Unitary, alloy bonnet and bootlid
Engine: 1.6 -lt 4-cyl
Power: 86kW @ 6500rpm
Torque: 136Nm @ 5500rpm
0-100km/h: 9.3
400m: 16.7
Gearbox: 5-manual
Suspension: MacPherson struts front and rear
Brakes: Disc/disc

ROBBO'S REAR-VIEW MIRROR...
In 1980, Mazda boss Kenichi Yamamoto asked American motoring journalist Bob Hall, "What kind of car should Mazda make in the future?" Years later Hall remembered, "I shifted into overdrive. I babbled how the RX-7 is a neat car, but the simple, bugs-in-the-teeth, wind-in-the-hair, classically British sports car doesn't exist anymore. I said somebody should build one and that the Mazda 323 (at that time a rear-driver) would make the perfect platform for an inexpensive roadster."
By 1982 Hall, now working as a product planner at Mazda's California design studio, was working on the concept of a lightweight sports car, a modern MG, Triumph or Austin-Healey that didn't leak (oil or water), and promoting the idea with anybody who'd listen.
Developing the car that became the MX-5 took most of the '80s, but when it was finally unveiled at the 1989 Chicago show the world knew the affordable sports car was back.
Mazda, having rejected the soft option of rebodying the front-drive 323 (as Ford Australia did to create the Capri), or the complication of a mid-engined layout, developed a unique front-engine/rear-drive chassis and gave it an alluring body. In the proportions you might see hints of the original Lotus Elan, even a touch of the E-Type Jaguar around the nose, and it's no coincidence that the alloy wheels look like Minilites. If the 1.6-litre DOHC engine came from the 323, the double-wishbone, coil-sprung suspension was exclusive to the MX-5. Add rack and pinion steering – manual or power -ssisted – four-wheel disc brakes and a mass of 1075kg and it was obvious this was a no-compromise sports car.
"Mazda's ragtop is at once a courageous and outstanding achievement. It's one of those rare cars destined to become a classic in its own time," so wrote Wheels magazine in naming the MX-5 Car of the Year in 1990. "Driveline, suspension, brakes, steering and chassis all integrate to produce the sort of undiluted driving enjoyment usually found only in cars costing three or four times the price."
At the time, I wrote, "I've no doubt that 25 years hence people will be restoring MX-5s and fondly remembering the impact this tiny car had: it could easily cope with more power and the small boot and lack of minor storage compartments are a pain, but be in no doubt about the brilliance of its concept and execution. Driver involvement is absolute."
Bob Hall's single-minded approach, in the face of attempts to complicate the concept, led him to christen the MX-5 the KISS car – Keep It Simple Stupid. How it worked: after building almost 930,000 MX-5s – to be easily the world's best-selling sports car – Mazda is close to finalising a fourth-gen that conforms to the KISS philosophy. 

*****
More reviews:
> Buyers guide: MX-5 (1989-98)

Search used:
>> Search Mazda MX-5 cars for sale
Unique Cars magazine Value Guides
Sell your car for free right here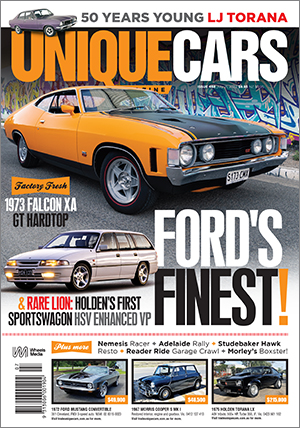 SUBSCRIBE TO UNIQUE CARS MAGAZINE
Get your monthly fix of news, reviews and stories on the greatest cars and minds in the automotive world.
Subscribe