Aston Martin DB4 Series 5: World's Greatest Cars series
---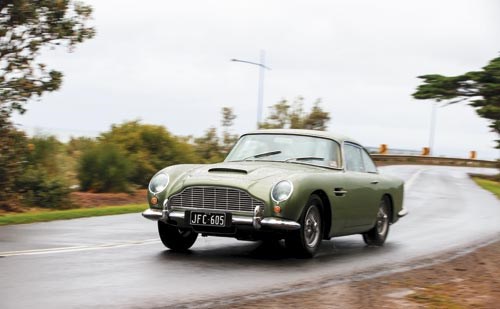 Aston Martin DB4 Series 5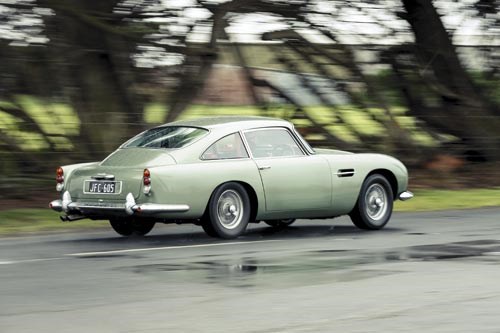 Aston Martin DB4 Series 5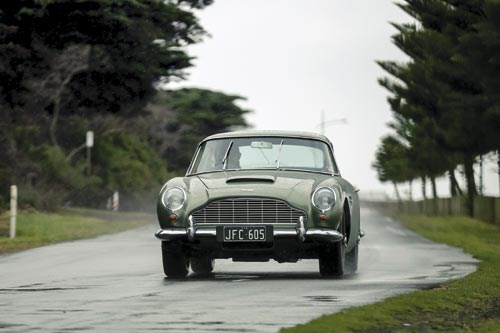 Aston Martin DB4 Series 5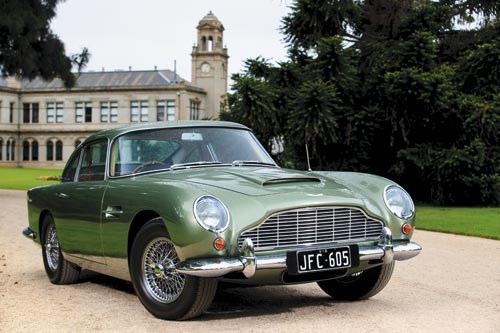 Aston Martin DB4 Series 5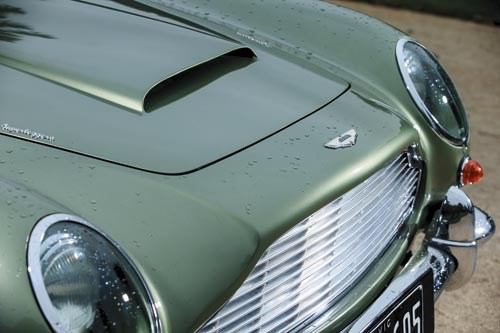 Aston Martin DB4 Series 5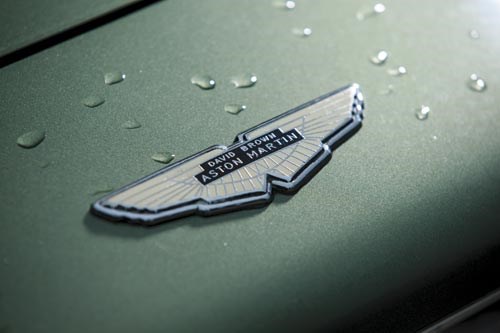 Aston Martin DB4 Series 5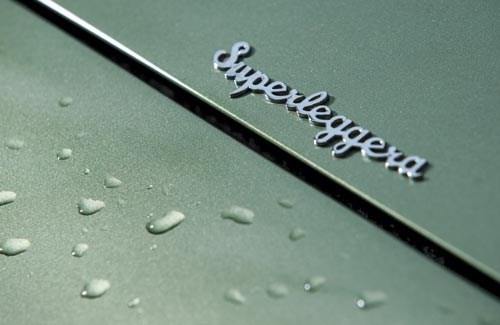 Aston Martin DB4 Series 5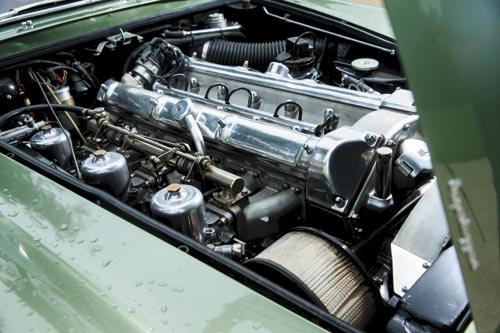 Aston Martin DB4 Series 5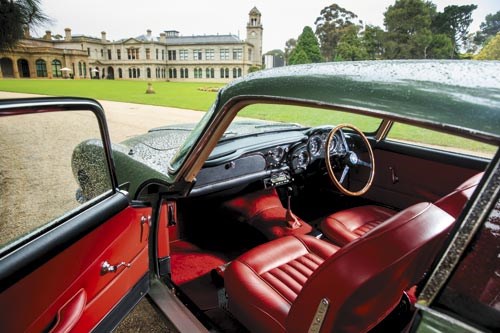 Aston Martin DB4 Series 5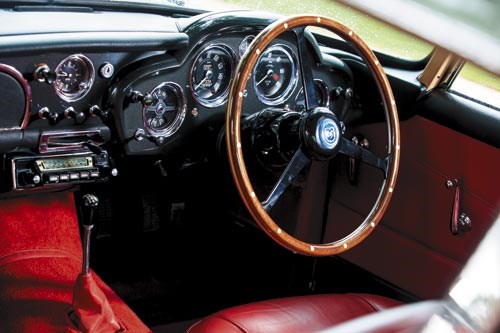 Aston Martin DB4 Series 5

WGC series -two-door category: Aston Martin DB4 Series 5...
Aston Martin DB4 Series 5
SHAKEN, NOT STIRRED
James Bond might have made the body shape famous, but the real calling card for the DB4 Series 5 is to be found in its British class, styling and road going prowess.
WHY IS IT HERE?
If a Jaguar E-Type was a bit too raffish for Sir's taste back in the '60s, then there was always the Aston Martin DB range as an alternative. This car, a late DB4 (Series 5) has some of the later DB5's styling mixed with the earlier DB4 platform for a transition model that has all the charm of both variants.
But it doesn't really matter which early '60s Aston you plump for, they're all magic cars with a distinct aura. Mind you, the DB5 making it as 007's transport in the early Bond films didn't do the franchise any harm.
In an age where side-valve engines were common, three forward ratios were your lot and anything that could beat a decent dish-licker to 40km/h was rapid, the Aston DBs shone through like shafts of gold. But even if the technical prowess doesn't grab you, you simply have to admit that this era was a high-water mark for styling in British cars in general and Aston Martins in particular.
Inside, the dream continues with a layout that could only be Brit and big-dollar, and even a smell that an Oxford librarian would recognise in an instant.
BEHIND THE WHEEL
To drive the Aston is to realise why the Jaguar E-Type, which arrived at around the same time, was such a space-ship. The Jag feels a good 20 years more modern, which might have mattered at the time, but these days simply makes the Aston even quainter.
Actually, 'gothic' was the first word that came to mind when I jumped aboard. The engine starts easily and feels very composed and refined, but from there on in, it gets a bit culturally confronting. Just pushing the clutch in is an exercise in what-the-hell? as the floor-hinged pedal describes a weird arc through the air to land on the beautiful carpet.
The gearshift is odd too; a spindly little lever with throws that are close enough but demand a slow deliberate action nonetheless.
But once you're moving, the sheer tightness of this car comes through and it feels taut and together like very few cars of this era. The steering is extra tight but probably lacks a little feel for mine. That said, there's a distinct impression of the thing being very heavy and possessed of much unsprung weight. I'd own it tomorrow.
THE OWNERSHIP EXPERIENCE
When Peter Edwards was in the market for an Aston, he was quite specific. The car you see here is quite rare, taking on many of the DB5's characteristics, but with slight differences. To an untrained eye, it looks like a DB5, but Peter believes the lines are sweeter on the Series 5 DB4. And we reckon he's on the money.
"I actually targeted that particular model. I've always had a love for Aston Martins and the Series 5, in the lead-up to the release of the DB5, was a more petite version. I really love the proportions of the car. It just excites me, simple as that. It's got plenty of go and it sounds great."
The car originally came out of Tasmania and it was either a one- or two-owner car (Peter is unsure on that front). It was in good nick, but Peter had plans. "It was a little ratty when I got it, so I went and did a full restoration on it. I was so excited when it was finished that two weeks later I entered it in Classic Adelaide and blasted it around the hills. It did really well."
Peter likes to use his cars and the Aston is no exception.
"I drive it around, leave it on the street. Treat it mean and keep it keen."
The Aston is a keeper.
"This car is part of my family now!"
THE RACER'S VIEW...
The tail end of the DB4 range arguably produced the best model – essentially a DB5 without the weight gains. More of a gentleman's express than a sports car, the Aston could still be used as an everyday car. It's easy to drive – although slightly nose heavy – and the gearbox has a nice short-throw action.
A delicious growl from the big twin-cam straight six transcends through the cabin, sure to make the hairs on your arms stand tall. Covered with acres of cowhide and with unique hand-built controls, the DB4 is beautifully luxurious on the inside.
At the time of the E-Type Jaguar, this Aston Martin cost more than three times as much, such was its exclusivity and, like a lot of smart car makers of the time, Aston built its reputation in motorsport.
Even the immortal Carroll Shelby of Cobra fame raced an Aston!
I would love to have the DB4 sitting in my garage, but I'd like mine with the James Bond machine-guns. They'd sure come in handy!
VALUE GUIDE
Aston Martin DB4 Series V
$620,000-700,000
Summary: Bond's DB5 made the shape famous but the final-series DB4 already had faired headlights. Built for just 10 months the Series 5 is rare, elegant and very valuable.
SPECIFICATIONS
Aston Martin DB4 Series 5
Years of production: 1962-63
Body: Tube frame
Engine: 3.7-litre 6-cyl
Power: 179kW @ 5500rpm
Torque: 325Nm @ 4250rpm
0-100km/h: 7.0
400m: 15.1
Gearbox: 4-man
Suspension: Wishbones, coils (f); live axle, coils (r)
Brakes: Disc/disc

ROBBO'S REAR-VIEW MIRROR...
Perhaps the story is apocryphal, but it offers a realistic view of David Brown's 1947-1972 ownership of Aston Martin. A friend once asked Brown if he could buy an Aston at cost. To which Brown replied, shaking hands, "Done! That'll be 1000 pounds over list." Or 20 per cent above DB4's price. Truth is, Aston Martin was never profitable, because Brown insisted on the no-compromise philosophy of making the best GT car in the world. AM was always subsidised by Brown's other business interests.
The DB4 was the first all-new Aston Martin in the David Brown – hence DB – era and the firm's first truly modern model. Aston's small engineering staff included technical director John Wyer, later most famous for his work managing various race teams, including the Le Mans-winning Gulf-Ford and Gulf-Porsche. Development work began in 1955 with the body design entrusted to Superleggera Touring in Milan.
The chassis was an integrated steel tubular body structure clad in aluminium panels, the 3.7-litre DOHC, in-line six, designed by Tadek Marek, was to use a cast iron block, but because there was no spare capacity at Midland Motor Cylinder, they switched to aluminium. Later Wyer wrote: "I have always believed that the DB4 would have been a better production engine had we been able to follow Marek's original concept. With an aluminium cylinder block, it had always compared unfavourably, in terms of smoothness and silence, with its counterpart, the Jaguar."
Marek's engine produced 263bhp (196kW), enough for a 140mph (225km/h) top speed and quarter mile time of 16.8s, though a 1961 Sports Car World (SCW) road test cut this to 15.6s and saw a recorded top speed of 143.2mph, to make the DB4 easily the fastest road car in Australia and just 15mph shy of Australia's outright speed record at the time.
Wheels, which also tested the car, said, "The acceleration and speed would do credit to all but the best Formula One racing cars: they are truly amazing in a car that is built for road touring."
Doug Blain, one of Australia's great motoring writers and the first to edit Car magazine, wrote in SCW: "All these qualities combine to make the DB4 a package full of real treats for the true blue enthusiast. Foremost among its many qualities is the ultimate, composite one – it makes you feel at home.
"This is a car that does your bidding without intruding opinions of its own; a car that reacts even to extraordinary situations the way you expect it to; a car the sheer heart of which leaves you breathless, yet at times still mystified."
DB4 production included a convertible, a short wheelbase and more powerful 302bhp GT, the superb Zagato GT, the Vantage and 365bhp Vantage GT, and through five Series versions that culminated in the Series V as seen here. With its more aerodynamic front-end style – mostly the fared headlights – it is close to being a DB5. It takes a train-spotter's knowledge to correctly identify one DB4 Series from another, usually by the taillights that went from one-piece to three small lamps, before the three were later recessed. What you may not know is that in using run-of-the-mill minor components to save costs, the DB4 adopted Ford Zephyr Mk II bumper overriders.
The DBS, the last Aston conceived and built under David Brown's control, was also the last to be based on the DB4, though it did see a new De Dion rear suspension and power steering was standard, to transform the handling. By then even Brown was tired of subsidising the company and it went through a series of owners until Ford bought Aston in 1987 and began an era that saw volumes climb to around 8000 a year in 2008, before the GFC slashed demand. Since then, only 1110 DB4s were produced, no wonder the values of this beautiful GT car have taken off in recent years.
*****

More reviews:
> Classic: Aston Martin DB4 convertible
> Driven: Aston Martin DBS (2008)

Search used:
>> Search Aston Martin cars for sale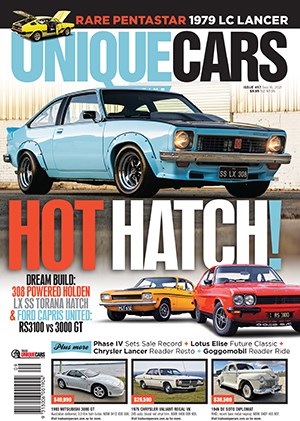 Subscribe to Unique Cars Magazine and save up to 42%
Australia's classic and muscle car bible. With stunning features, advice, market intelligence and hundreds of cars for sale.
Subscribe