HDT VH SS Group 3 review
---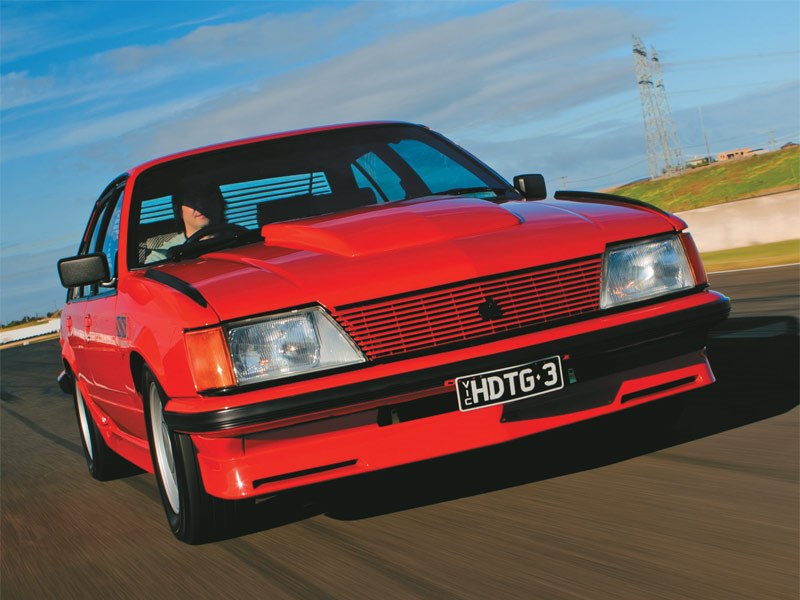 HDT VH SS Group 3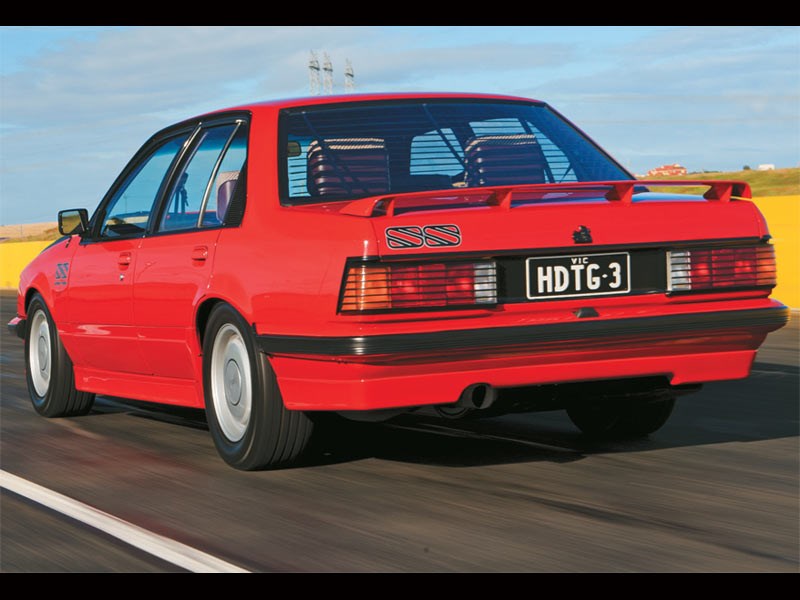 HDT VH SS Group 3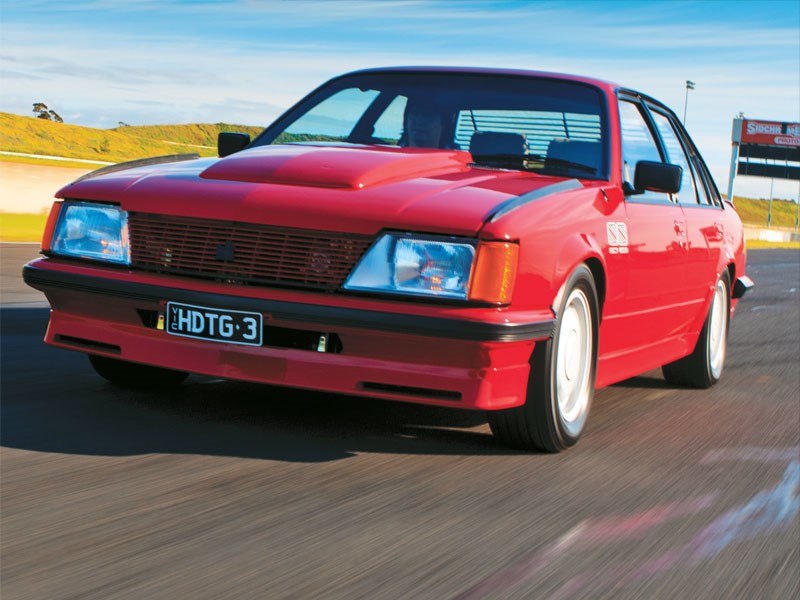 HDT VH SS Group 3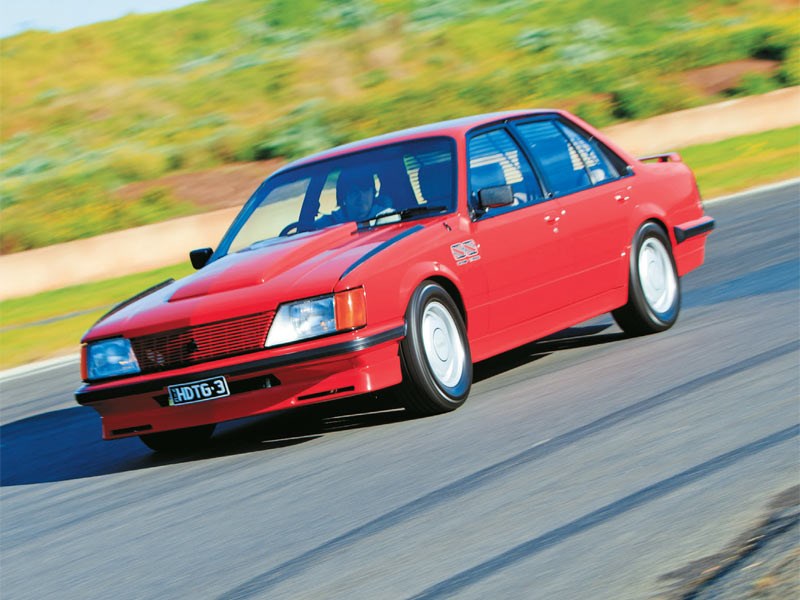 HDT VH SS Group 3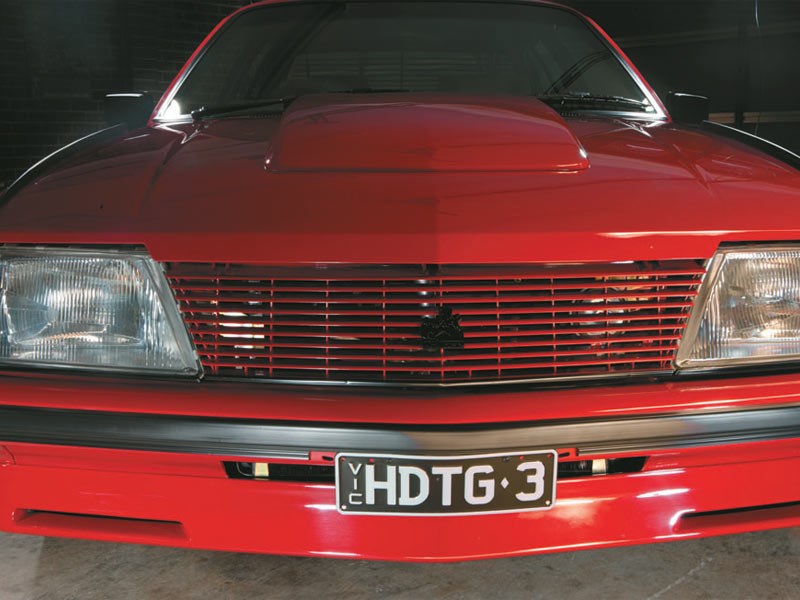 HDT VH SS Group 3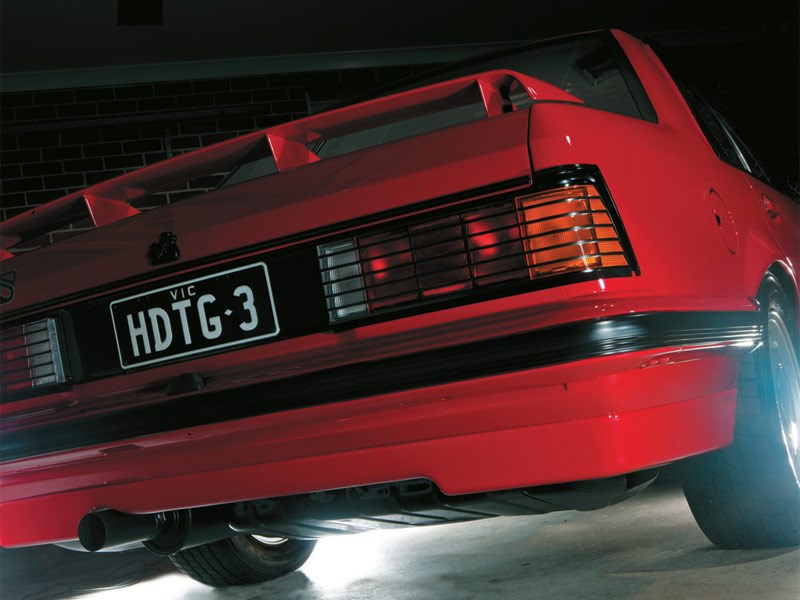 HDT VH SS Group 3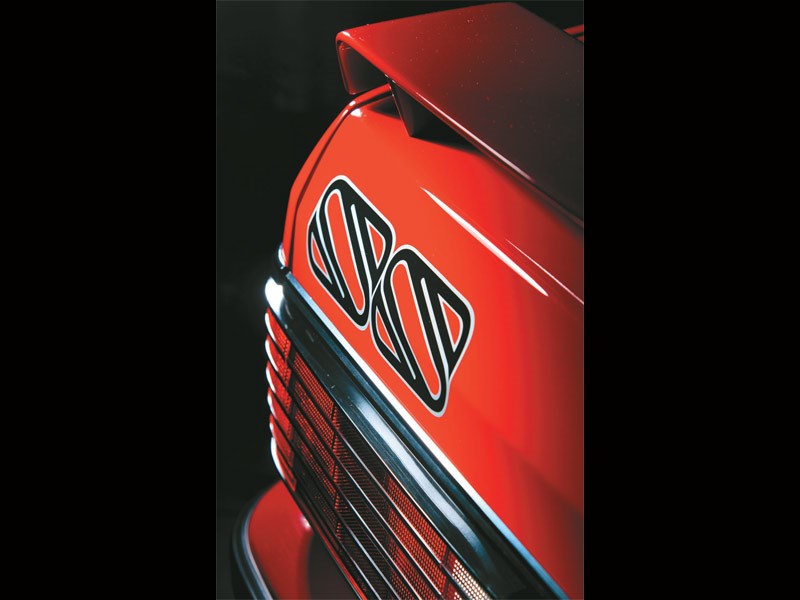 HDT VH SS Group 3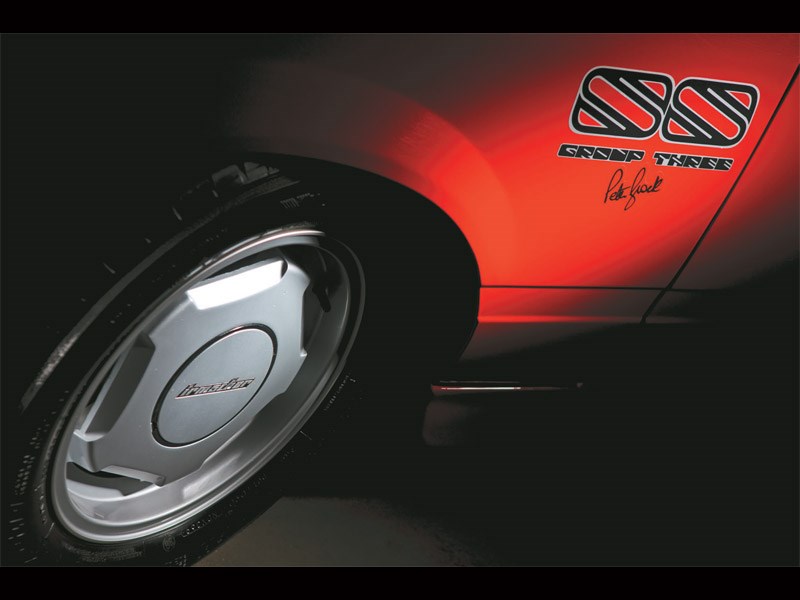 HDT VH SS Group 3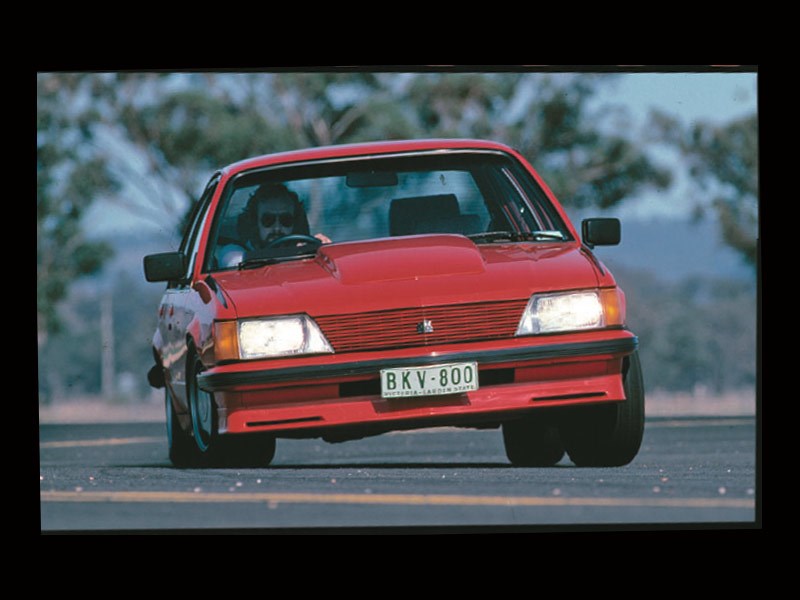 HDT VH SS Group 3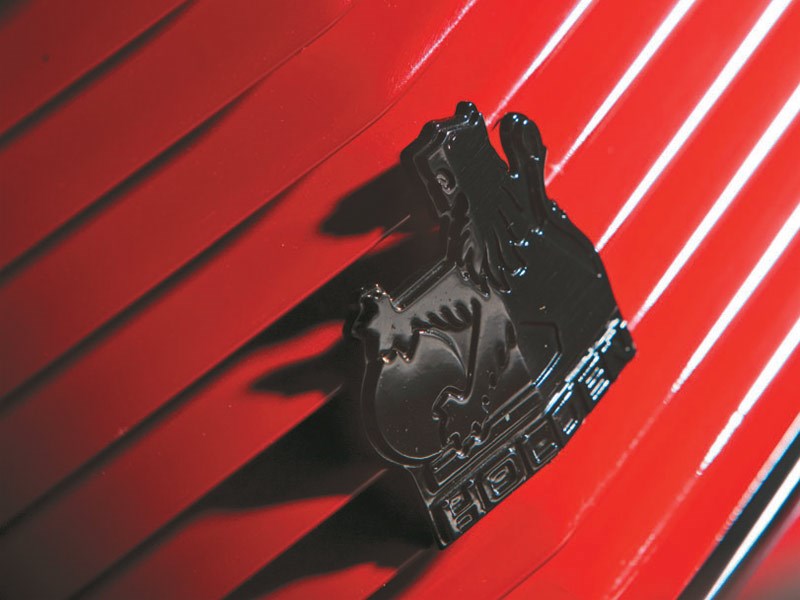 HDT VH SS Group 3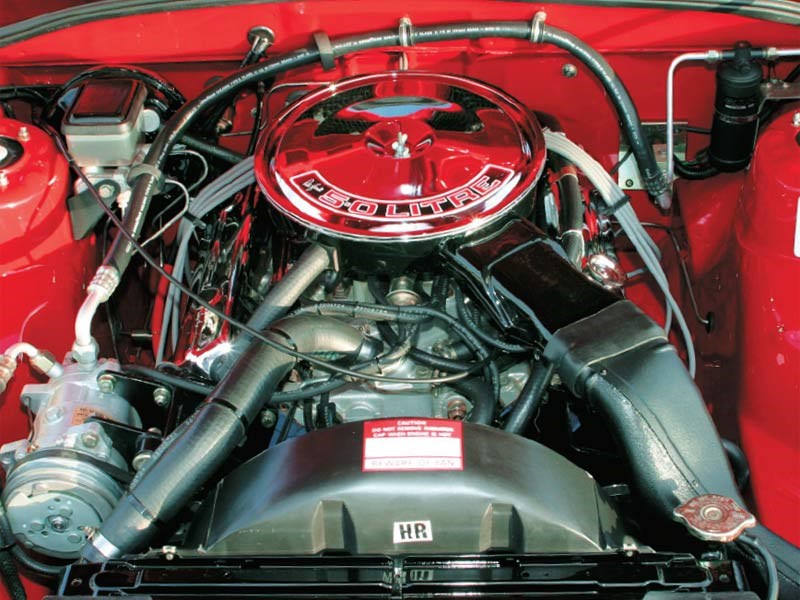 HDT VH SS Group 3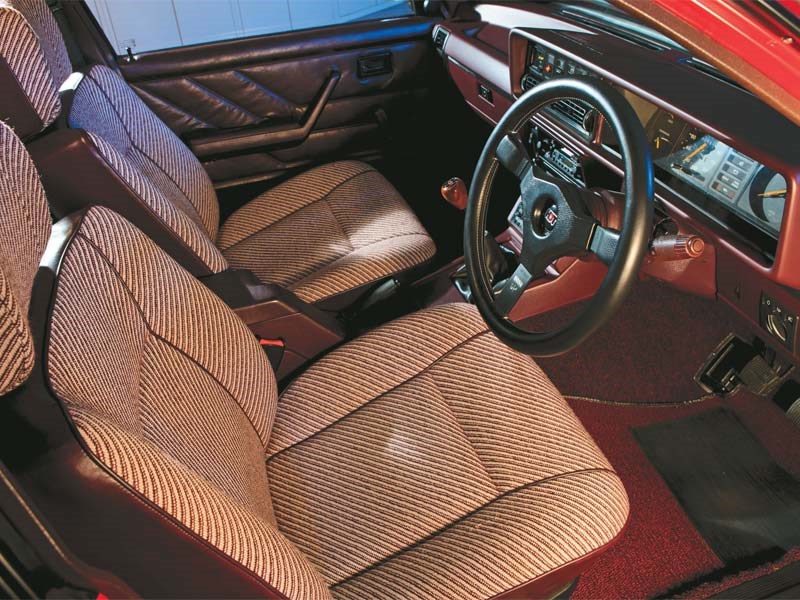 HDT VH SS Group 3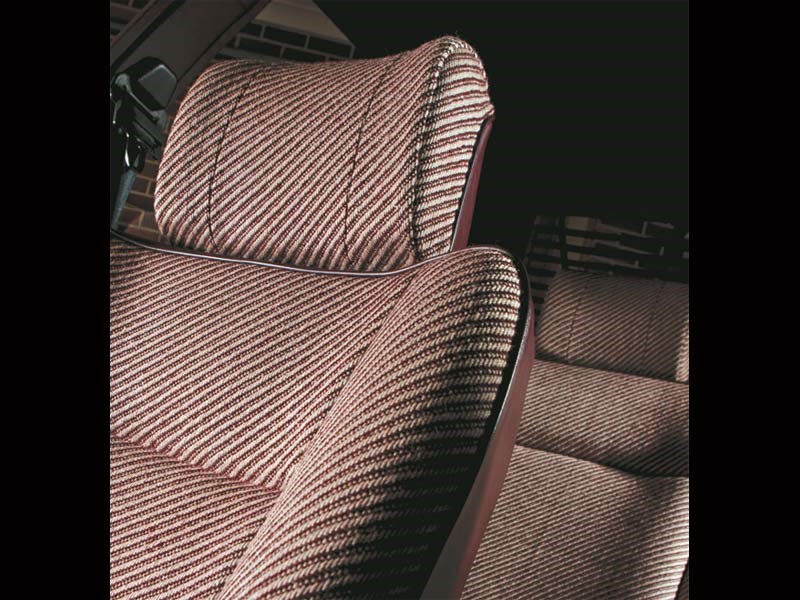 HDT VH SS Group 3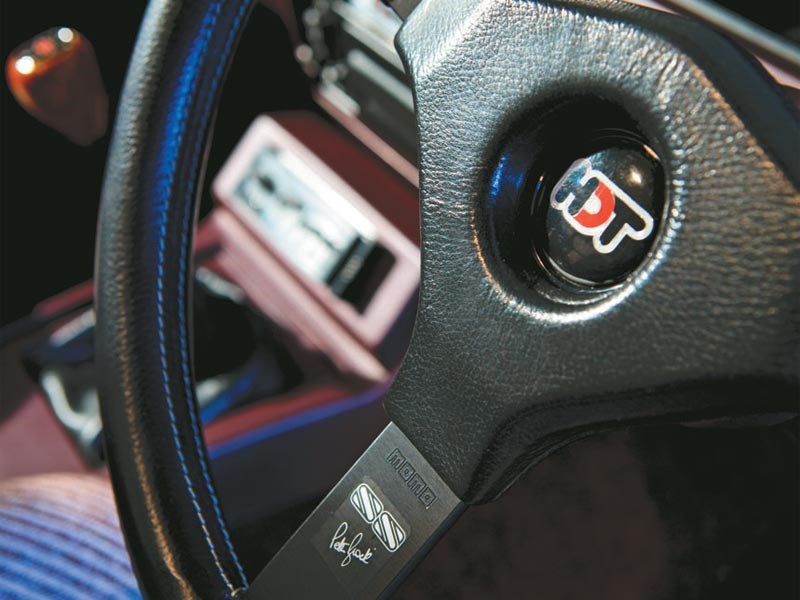 HDT VH SS Group 3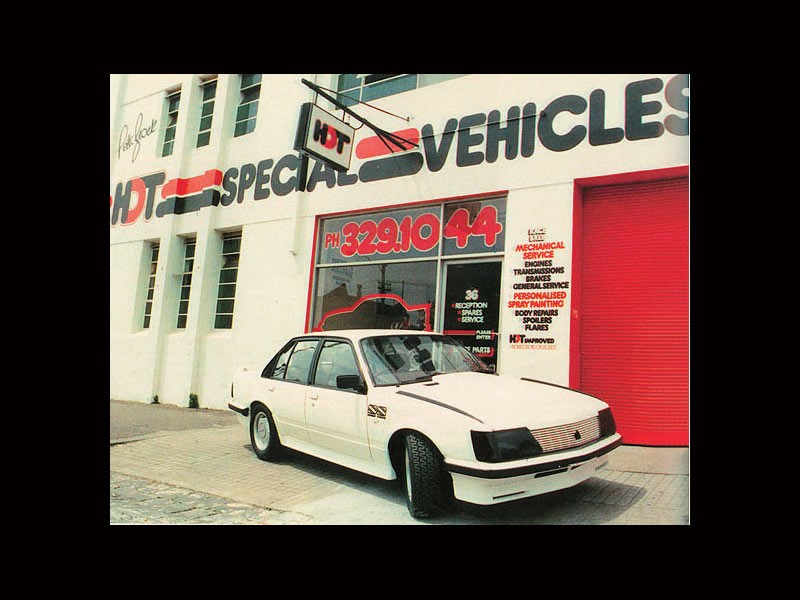 HDT VH SS Group 3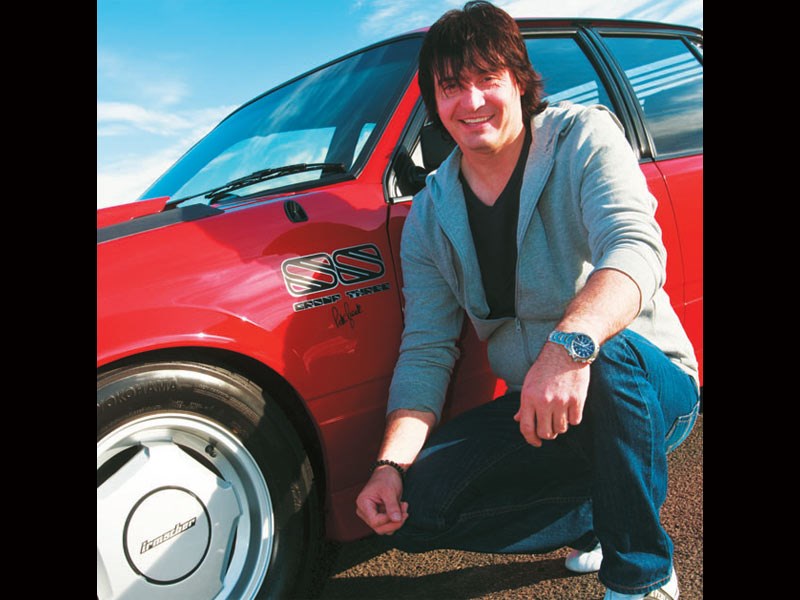 HDT VH SS Group 3

From the archives: In 1982, the toughest Brock big-banger in the land - the VH Group 3 - offered a stonking 180Kw for a shade under $20k
From Unique Cars magazine issue 339, Jul/Aug 2012
HDT VH SS Group 3
It's the oldest trick in the book – if you want to look tall and slim, make a beeline for, and stand right next to, the 150kg dwarf. Trying to appear sophisticated and urbane? Get along to a ute muster and mix right in.
And if you're a muscle car, the best way to look as muscly as possible is to make sure that at least one of your identifiable stablemates is a bit light on in the cojones department. Which could help to explain why the HDT VH SS Group 3 is still the absolute biz and, believe us, it is.
Next to the other '80s Brock cars, the VH range of HDT-modified cars was a bit more subtle than either the big-hair, big-flares VC that went before the VH and started the whole Brock-car dynasty, or the who-you-looking-at naked aggression of the VK Blue Meanie. But in the context of HDT's VH range, which launched in June 1982, the Group 3 is the mutt's nuts.
Then again, any Brock car from any era is going to be a collectable set of wheels thanks to that famous name on the compliance plate. But also, with a great power-to-weight ratio and torquey V8 power typical of these smaller Commodore-based machines, you're on a winner in a driving sense, too.
The real ring-in in the hot VH line-up was not actually a Brock car at all. It was the SS and, as cynical marketing exercises go, it was up there with diet cigarettes. The SS was more or less a Commodore SL with a 4.2-litre V8 and four-speed manual 'box. The cynical bit amounted to a set of spidery alloys and a coat of the same red paint that Brock was painting his road-burners. By the time you added the very Brock-esque paint black-outs and body-coloured grille, Holden suddenly had a car that looked like a Brockmobile but was actually a repmobile. God alone knows what P. Brock thought about it.
For his own part, Brock was having a couple of bob each way, too. Rather than put all his performance eggs in one marketing basket, the actual HDT stuff in the VH range came in three strengths.
The Group 1 package was based on that Holden SS and even retained stuff like the wheels. To Brockify it, the HD Team added a larger air-cleaner (with a go-fast chrome top) stiffer suspension, a bigger master cylinder for the four-wheel discs and a set of Uniroyal tyres. What you didn't get, meanwhile, was any exterior HDT identification (there was a small dash badge, though, and an HDT gearknob) and crucially, there were no mods to the 4.2-litre V8 or the bodywork.
The next step up was the Group 2 (surprise, surprise) and it added to the Group 1 deal with some rather more serious hardware. We're talking about tidied-up (blueprinted, in other words) cylinder heads, extractors, and a gas-flowed inlet manifold. It also looked a bit flasher with chrome rocker covers under the lid, a bodykit and those wild wind-splitters down the top of each front guard. Did they actually do anything? Maybe at 250km/h-plus, but otherwise, probably not. Looked nice and trick, though.
The thing is, you'll be hard pressed to find either a Group 1 or Group 2 these days, because only tiny numbers of them were made. How come? Because the step up to the Group 3 wasn't that big a financial jump and, even back then, folks kind of figured that when it came to Brock cars, the biggest, baddest one was the one to have. They were dead right, too.
Which brings us to the Group 3 you see here before you. Strangely, the standard engine in the Group 3 was still the 4.2-litre unit, but pretty much everybody who ordered one ponied up for the 5.0-litre option. A handful of 4.2 Group 3s did make it out the door, however, so they're real oddities these days.
Regardless of the engine, it was blueprinted even further – including the ignition system – and power of the 5.0-litre version was, depending on who you talk to, around the 180kW mark. But given  the VH's kerb weight of about 1435kg, this was still a handy device, especially when you consider it had something like 430Nm at its disposal.
The M21 four-speed was the 'box of choice and an automatic option was never officially listed. The ubiquitous 3.08:1 final-drive ratio was installed in the diff and a single-plate clutch was the man in the middle. A 63-litre fuel tank was standard unless you ticked the box for the optional 90-litre bugger.
Those time-warp 15 x 7.0-inch Irmscher alloys were the standard fitment on the Group 3 but there was also an option of 16 x 7.0-inch Centra rims.
Like the mechanical spec, pinning the Group 3 down to a single interior and exterior trim specification can be tricky, too. Many had Scheel buckets fitted but there were two types of steering wheel fitted across the car's life. The reverse bonnet scoop was a Group 3 inclusion (but could be optioned on Group 1 and 2 cars as well) but some cars even had VC-style wheelarch flares fitted at the factory. The Group 3 also got the guard splitters and rear spoiler of the Group 2, but added the front spoiler, side skirts and rear apron.
Whichever way you cut the deck, the Group 3 is a great looking thing even (especially) now and there's just something about those black paint-outs against the Maranello red body colour that just  works. But there's another thing; while most were indeed that lovely shade of deep red, some VH HDT cars were white, just to confuse the trainspotters out there.
Driving an early Commodore now is an interesting experience but for all the right reasons. Perhaps because we've become accustomed over the last decade or so to Commodores that weigh north of  1800kg, the light steering and agile side-step of an early girl is a revelation. And, again, while we're now used to 300kW engines and six-speed trannys, the fact that the old 5.0-litre produces its maximum power at less than 5000rpm and max torque at about 3500rpm means that it's super flexible and always feels frisky – even below warp speed.
The M21 can be a bit of a handful (especially when it's cold or has the wrong oil) but the ratios are about right and the Group 3 will gallop to 100km/h in about seven-and-a-half ticks of the  Rolex.
Like any Brock car, the Group 3 wasn't exactly cheap in its day, but it did carry off that Aussie muscle-car stunt of offering huge performance for the price. While the basic Holden-badged SS cost about $13,500 (a couple of grand more than a Commodore SL with the 4.2-litre donk) the Group 1 added another $2000 or so, the Group 2 a further $1500 and the Group 3 topped out at about $18,400 with the 4.2, and a not inconsiderable $19,149 with the 5.0-litre snuggled between its front rails. Either way, that step up from 4.2 to 5.0 litres has got to be the best $750 anybody has ever spent!
While subsequent Brock cars might have made the Group 3 and its brothers look a bit tame back in the day, the years have been pretty kind to the VH, we reckon. It still looks sharp, that red paint  is still stunning and those wind-splitters, that could have become the K-Tel Record Selector of aerodynamics, have actually emerged as an icy cool thing to have. Just like the rest of the car.
BROCK'S WEB OF INTRIGUE
The really intriguing thing about Brock cars over the years was that, even though each example of each model purported to be equal, some were clearly more equal than others.
Despite being a `production' model, the Group 3 VH could be `tailored' according to your budget. Brock wasn't averse to giving buyers what they wanted and, sometimes, that meant straying from the
brochure. And we're not just talking a better stereo, either.
You wanted a blueprinted engine? No problems. In fact, engine tweaks were probably the most popular of all the behind-the-counter mods and while there's no real record of this stuff happening, plenty of buyers had deep and meaningful discussions with P Brock when it came time to ordering the actual car they wanted. A high-output engine option was spoken of openly, but the only real limit to the HDT mods was the size of the punter's wallet.
All this sounds like a great way to get a factory hot rod, and it was, but it also meant that cars homologated with a particular engine for emissions testing weren't necessarily what were being presented at the motor registry office for a set of plates.
And as the years passed and legislation got tougher and tougher, Brock's relatively laissez-faire approach caught up with him.
Interestingly, it wasn't the Federales that came after him, but HDT's own parents, the mighty General Motors. Back in 1987, with Brock about to launch his VL-based Director, Holden was getting very jittery about the whole HDT operation. Outwardly, Brock's infamous 'Polariser' got the blame for the angst, but secretly, Holden was also having legal kittens about Brock's penchant for building
potentially non-compliant hotties and then flogging them through Holden dealerships.
So, while we all remember the Polariser debacle (who could forget?), it was probably these cloak-and-dagger mods that just as surely sank HDT in 1987. 
I OWN ONE
Zoran Pavlovic and his brother are the keepers of this Group 3 and it's been in the family since 1988. Back then, Zoran's big bro' had a VH SL/E Commodore and when he upgraded to the Group 3, the SL/E became Zoran's. Eventually, his brother upgraded again to a Brock Blue Meanie, and the Group 3 became joint property.
Back in the day, of course, the Group 3 was a special car, but it wasn't the precious collectable it is now. And those Pavlovic boys used it. Hard.
"In the old days, we enjoyed the Group 3," recalls Zoran. "We didn't mind driving it as it was meant to be driven, either. These days, of course, it's different and you can't do that anymore. We smashed it and we bashed it for a few years, actually, and then in the '90s we decided to restore it. We thought about selling it, but people were making stupid offers, so we kept it."
These days the Group 3 has reached maturity in the collectability stakes and doesn't get the frequent high-speed gallops it once did. It's in storage now and is used rarely, and Zoran reckons that doesn't do it justice. The other problem is the car's rarity and the shrinking availability of parts.
"You just can't get parts any more," he says. "HDT body parts are impossible to find. And kids in modern cars sit an inch behind you or try to race you at every red light."
SPECIFICATIONS
1982 HDT VH SS Group 3
Engine: 5044cc V8, OHV, 16v
Power: 180kW @ 5000rpm
Torque: 430Nm @ 3500rpm
Weight: 1435kg
Gearbox: 4-speed manual
Brakes: discs (f/r)
0-100km/h: 7.9sec*
0-400m: 15.8sec*
Value: $48,000
*Wheels August 1992
Search used:
Unique Cars magazine Value Guides
Sell your car for free right here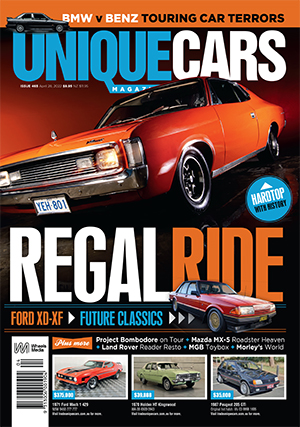 SUBSCRIBE TO UNIQUE CARS MAGAZINE
Get your monthly fix of news, reviews and stories on the greatest cars and minds in the automotive world.
Subscribe