1969 Shelby GT350 review
---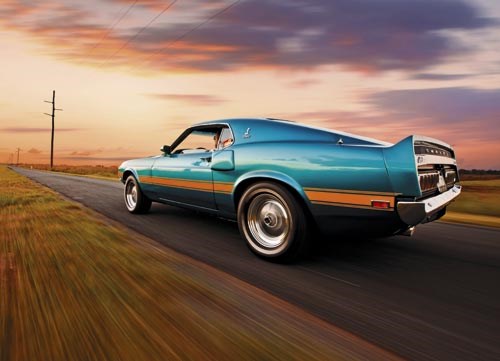 1969 GT350 Shelby Cobra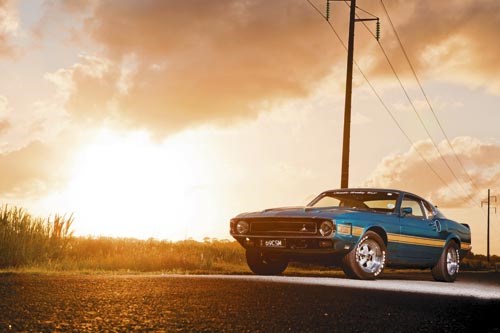 1969 GT350 Shelby Cobra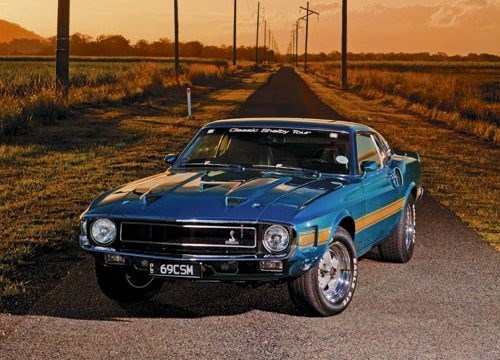 1969 GT350 Shelby Cobra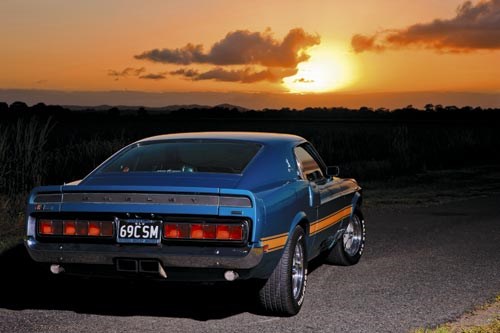 1969 GT350 Shelby Cobra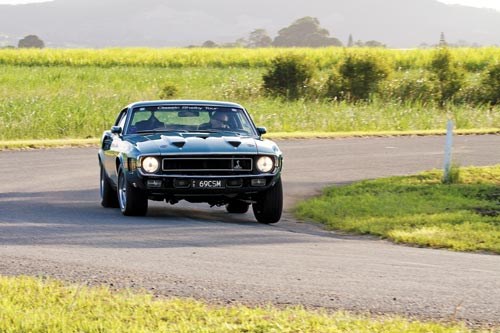 1969 GT350 Shelby Cobra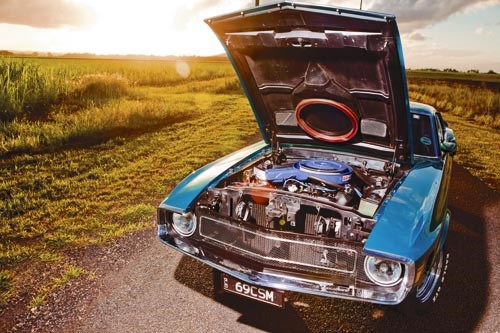 1969 GT350 Shelby Cobra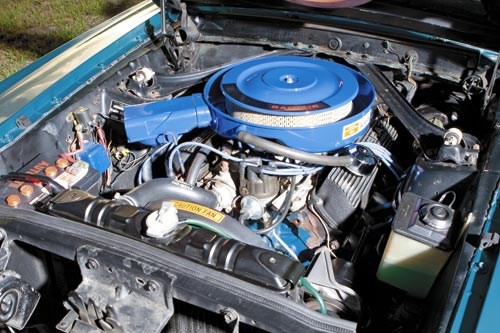 1969 GT350 Shelby Cobra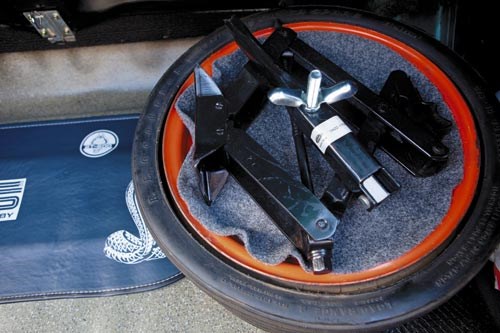 1969 GT350 Shelby Cobra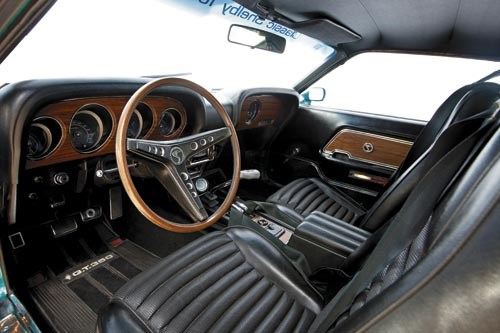 1969 GT350 Shelby Cobra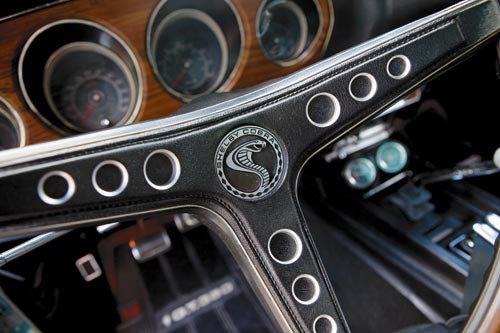 1969 GT350 Shelby Cobra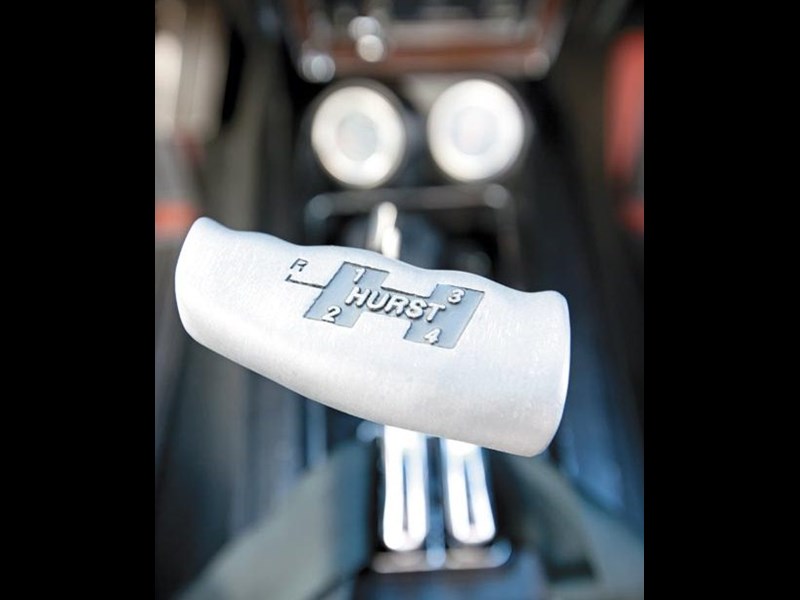 1969 GT350 Shelby Cobra
Performance-car fans in the USA were a bit lukewarm about the Mustang. That was until the Shelby GT350 arrived on the scene
Shelby GT350
FROM PONY TO RACEHORSE
Racing has always improved the breed and never more so than at the Ford Motor Company in the 1960s. Much of the credit goes to Carroll Shelby who was forced out of motor racing by a leg injury and to whom the name Enzo Ferrari did not sound pleasantly.
The American had turned down offers to drive for Ferrari, having seen friends die in the famous red cars. 'That son of a bitch killed my friend [Luigi] Musso… And he killed others too.' Henry Ford II could hardly have picked a better person to head Ford's campaign to beat Ferrari than Carroll Shelby.
In 1961 Shelby secured FoMoCo's agreement to supply its new 260 cubic-inch V8 engines for shoehorning into the delicate little AC sports car. The resultant Cobra quickly achieved success in racing and Carroll Shelby became Ford's go-to man for motorsport.
The Mustang's racing debut came at the time Shelby was readying the Ford GT40 for Le Mans glory. To qualify under Sports Car Club of America (SCCA) production car regulations, Ford had to produce 100 road-going versions of any contender. And thus the Shelby Mustang GT350 was created.
It was Shelby's idea. His AC Cobra had the Corvette Stingray's measure but he wanted to challenge the 283 Corvette's dominance in B Production racing. By this stage Carroll Shelby had replaced John Wyer (ex-Aston Martin) as head of the GT40 racing program (I highly recommend A.J. Balme's Go Like Hell: Ford, Ferrari, and their battle for speed and glory at Le Mans). His standing at Ford could hardly have been higher. Whatever Carroll wants, Carroll gets. And doubtless the marketing genius behind the Mustang, Ford general Manager Lee Iacocca, could see the bigger picture.
The May 1965 edition of Road & Track contains a rave review of the GT350. Previously lukewarm at best about Mustangs with the single exception of the 289 with the 'handling package', the tester called it 'a brute of a car'. In another feature, we find: 'The racing Shelby Mustang was an instant winner. The street version was noisy, hot, rough riding, heavy steering, intractable in traffic and absolutely fantastic.'
If the Mustang was the original pony car, here was the stallion. Shelby didn't just modify the Mustang, he transformed it.
Carroll Shelby took the 2 + 2 Fastback version of the 'Stang and gave it a fibreglass bonnet. He left the interior pretty much alone but changed almost everything mechanical. He re-engineered the front and rear suspension, although he chose not to fit independent rear suspension. Disc front brakes, quicker steering, Koni dampers all round, and a worked version of the 289 V8 were among the major gains.
A larger oil pan with baffled sump, limited-slip diff and optional cast magnesium wheels were other elements rarely seen on American cars in early 1965.
Once the requisite 100 cars in road trim were completed, Shelby had the go-ahead for his SCCA contender.
Competition versions got a stripped out cabin with plastic windows and a roll cage. A long-range tank, larger radiator, an oil cooler for the LSD and air scoops, as well as wider wheels and racing rubber were further Shelby additions.
In standard guise the '65 Shelby Mustang GT350 cost US$4311 with the magnesium wheels a $273 option. You could have any colour you liked as long as it was white with blue racing stripes. The bonnet pins, the brazen 'GT350' painted on the lower sills and those fat stripes made an unforgettable first impression. And that was before the engine was switched on; in my upstairs bedroom in Camberwell in 1965, I could almost hear it…
It now seems incredible that the Shelby Mustang was available for just four years. It's interesting, too, that the time frame closely parallels Ford's Le Mans efforts. You can almost see the Shelby Mustang as Ford's affordable Ferrari!
As is so often the case with special editions of road cars aimed at the track, the first model is often the most outlandish. Once the Mustang was accepted into SCCA completion the emphasis went onto the road car. While Road & Track loved the GT350, the US reality of the era was that there just weren't enough hard-core enthusiasts to allow ongoing success for such a vehicle.
Consider the parallel with our home grown Falcon GT. The original XR came in one colour, GT gold (except for a handful of specials). There was no automatic transmission option. The production runs were limited.
The 1966 GT350 was available in a range of colours. Some previously standard items such as the Konis and the slippery diff moved onto the options list. A steel bonnet replaced the expensive fibreglass one. Hertz ordered 1000 GT350 autos.
The parallel gets more relevant. Ford sold 525 '65 GT350s. Ford Australia sold a total of 583 XR GTs in two batches in 1967-68. As well as the renters Ford sold another 1500 '66s. (Ford Australia sold 1415 XTs.)
This process continued with the '67 GT350; it was tamer again. Road & Track summed things up: 'The cars were heavier, fake scoops proliferated and sales climbed to 3225. The pure, basic demand of the marketplace – sell more cars – was compromising the Shelby Mustang. It was now more Ford than Shelby.'
And so it made sense for Ford to take over the production, which it did in 1968. This was a short-lived business. The decision was taken in 1969 to drop the car and a few slightly revised cars were sold new in 1970.
Even though the standard specification had lost some of the toughness of the original '65 Shelby, there was always the options list. In 1969 you could have an alternative final drive for just $6.13 or a Traction-Lok differential for $60.97. Curiously, the 'F60X15 Goodyear Tires, extra heavy-duty Suspension Package also cost $60.97.
Richard Coles has been the proud owner of a bespoke 1969 GT350 since September 2003. This car was ordered by Claude Dubois on March 3, 1969 for delivery to Belgium where he ran the only authorised Shelby dealership in Europe. It was his demonstrator. Naturally plenty of European enthusiasts turned up their well-bred noses at such an overt style of car but Dubois sold somewhere around 125 Cobras and Shelbys.
Dubois, a racing driver, was a friend of Carroll Shelby. The Grabber Green GT350 emerged from Dearborn with heavy duty Shelby suspension and Dubois later modified it further by fitting lever arm dampers from a Ferrari to the rear suspension.
Claude Dubois had become the official Shelby dealer in Belgium in 1966 and this was extended to continental Europe the next year. When the cars were discontinued in 1970 he persuaded Shelby to license a Shelby Europa conversion to him and the first example of 14 was finished in January 1971.
In his authoritative Mustang Red Book, Peter C. Sessler lists the 1969-70 Shelby Mustang as one model. Total production was 3942 cars, of which 935 were GT350 Fastbacks. In 1969 the retail price for one of these Shelbys was US$4434.
Visually the 1969-70 Shelby Mustang was more differentiated from standard Mustangs than the earlier models. Fibreglass was used for the mudguards and bonnet which housed five NASA scoops, three of which faced forwards and three back. Functional air scoops for front and rear brakes and '65 T-Bird taillights are significant design details.
The 'Mustang Deluxe Interior Décor Group' cabin is embellished with Shelby ID and two Stewart Warner gauges ride the console. A roll cage and inertia-reel belts are standard. The cage is a fitting reminder of the Shelby Mustang's original mission: racing.
Is the 1969-70 Shelby the most desirable of all? Certainly it differs more in style from a standard Mustang. It is also interesting simply for being the final expression of a theme. Yes, it's a bigger, heavier car but it is also a more accomplished machine.
The European provenance of the Richard Coles car makes it even rarer.

SPECIFICATIONS
1969 Shelby GT350
Engine: 5.8 litre OHV V8,
Power: 218kW @ 4800rpm
Torque: 522Nm
Weight: 1746kg
Gearbox: 4-speed manual
Brakes: disc/drum)
Top Speed: 192km/h
Value: You're dreaming


*****

More reviews:
> Celebrating the 350 engine: Shelby GT350
> Video: World's greatest cars: Shelby Mustang GT350

Search used:
>> Search Shelby cars for sale
>> Search Ford Mustangs for sale
Unique Cars magazine Value Guides
Sell your car for free right here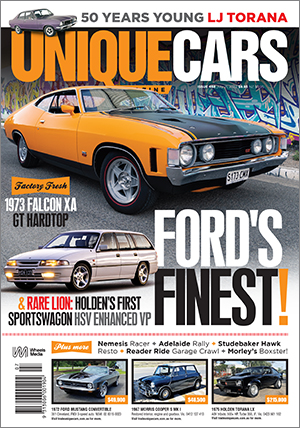 SUBSCRIBE TO UNIQUE CARS MAGAZINE
Get your monthly fix of news, reviews and stories on the greatest cars and minds in the automotive world.
Subscribe