1967 Pontiac Laurentian: Classic
---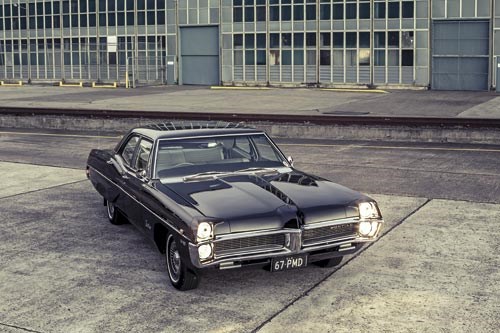 1967 Pontiac Laurentian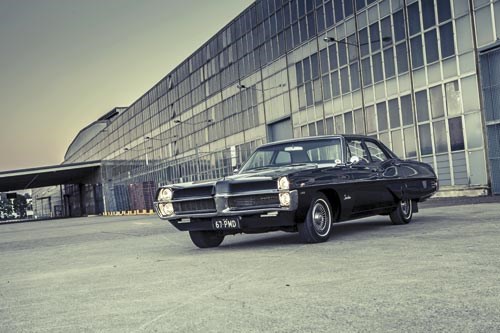 1967 Pontiac Laurentian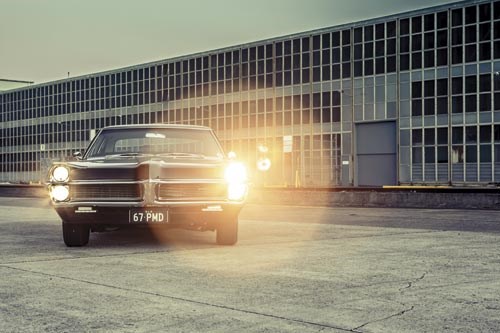 1967 Pontiac Laurentian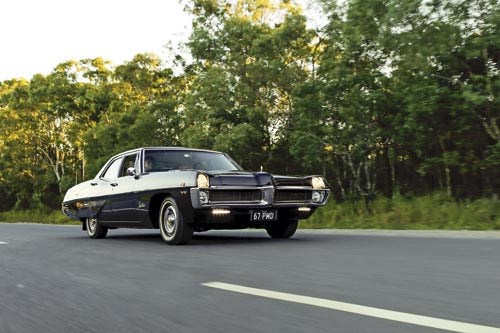 1967 Pontiac Laurentian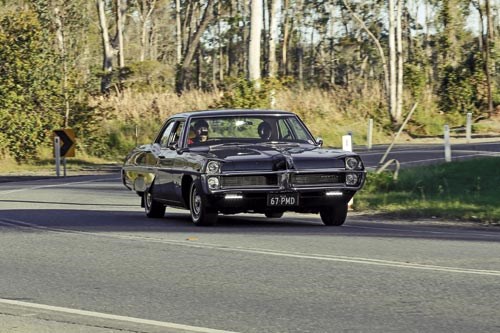 1967 Pontiac Laurentian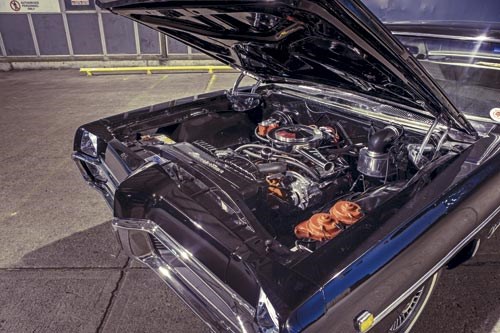 1967 Pontiac Laurentian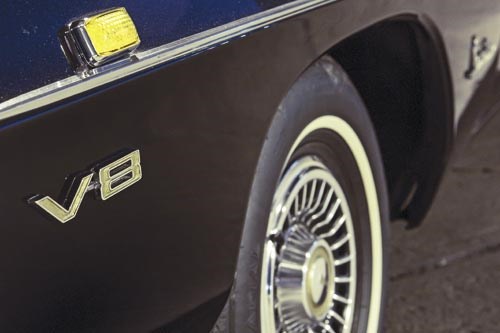 1967 Pontiac Laurentian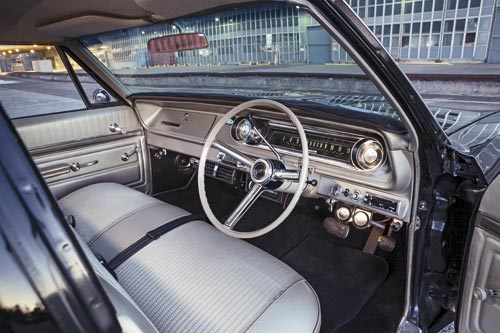 1967 Pontiac Laurentian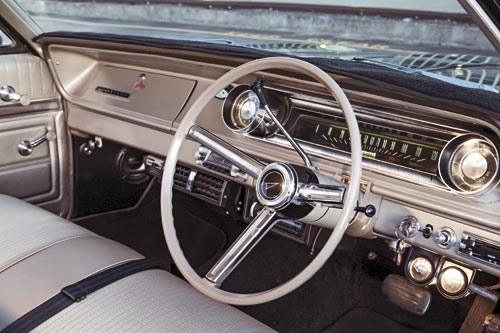 1967 Pontiac Laurentian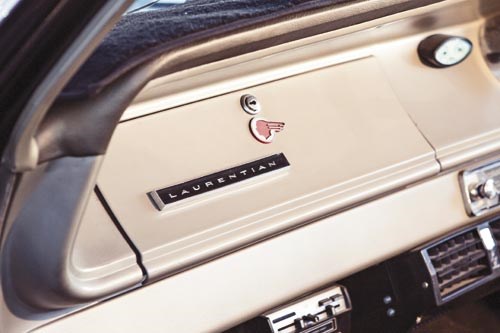 1967 Pontiac Laurentian

Before the local 'big three' big-donk war, the locally-assembled Pontiac was the best way into a V8 cruiser
1967 Pontiac Laurentian
WIDE TRACK
Some months ago I found myself sitting with a neighbour at a social gathering. I used to see her driving her boyfriend's early Jaguar XJ. "That's a beautiful car," I said politely.
"Not really," she responded mildly. Puzzled, I asked: "Well, what would you call a beautiful car?" She answered, without hesitation: "A 1967 Pontiac."
I could see her point. The Jaguar XJ might be gracious to most viewers and beautiful to some, but a 1967 Pontiac has what might be called an irresistible and unforgettable presence: It's a performance in and of itself. The '67 owes a great deal to its 1959 predecessor.
You could still buy a brand new Pontiac Parisienne in Australia until 1969, by which time V8-engined up-spec variants of the local Big Three offered a more compelling value proposition.
The Pontiac marque played a key role in General Motors' displacement of Ford as the dominant automotive corporation in the 1920s under Alfred P. Sloan, Jr. Sloan's idea was that the Pontiac would be "the lowest-priced six-cylinder car that is possible, constructed with Chevrolet parts". With the Chevrolet still using a four-cylinder engine, the Pontiac made its debut in 1926; this was the effective start of Sloan's "a car for every purse and purpose" policy. Throughout most of its history Pontiac sat above its sibling Chevrolet and below Oldsmobile in the GM hierarchy of brands.
The closeness of Chevrolet and Pontiac was never more evident than in Australia. From 1949 to 1969 the two cars were assembled on the same lines from CKD kits imported from Canada. Most years they were mechanically identical – although the '55 Pontiac had a 287ci Canadian V8 (the decision having been made to fit V8s across the brand) and its Chevy counterpart the 235ci six – and shared much more componentry than their US counterparts. For example, both 1967 models had a 1965 Chevrolet dashboard, reconfigured for right-hand drive.
Canadian (and Australian/New Zealand) Chevrolets were generally quite similar to their US counterparts but the Pontiacs were Chevys dressed up in Pontiac styling.
The 1959 'Wide Track' was the most important new Pontiac since the marque's inception. By the early 1950s Pontiac was ailing somewhat, mostly placing sixth in annual sales behind Chevrolet, Ford, Buick, Plymouth and Oldsmobile. One inherent difficulty in Sloan's elaborately tiered brand/model hierarchy was that cannibalisation was inevitable. But, as the great man said, "it will be better that we take business from our own divisions than have competitors do so."
There seemed few good reasons to make the step up from Chevrolet to Pontiac, especially after the 265ci V8 was available in the Chevy for 1955. Buyers of the latter tended to be conservative, in contrast to Oldsmobile buyers where advanced technology (first with automatic transmission, early with high-compression V8 engine) was a drawcard.
In 1956 Semon "Bunkie" Knudsen was appointed general manager of Pontiac. He set to work revitalising the marque's image. In December 1957 Joe Schemansky, who later went to Holden at the time of EH, took over as chief designer. I interviewed him in his Melbourne home (probably in 1985) for a Wheels story.
His brief at Pontiac had been to take the car "out of the high-button shoe class". Pontiac had become a stuffy, old-fashioned brand, as exemplified by its Indian-inspired names of Chieftain and Star Chief. "That Indian concept", Knudsen said, had to go. Just weeks before the '57 models were unveiled they lost the trademark Pontiac silver streaks from the bonnet and boot. This was a symbolic beginning but although Chieftain was dropped, "Star Chief" lingered right up to model year 1963.
Knudsen's influence doubtless contributed to Pontiac's increasing success in NASCAR. From three victories in the 1958 season and just one the following year, Pontiac win total climbed to seven for 1960 and a futher 30 for 1961.
Joe Schemansky's re-imagined Pontiac went on sale in October 1958. The 'Wide-Track' (a term scorned by Knudsen, but marketing prevailed) '59 models with their l-o-n-g, low, wide and rakish bodies and their instant-trademark split grille won acclaim and took Pontiac from sixth to fourth place in sales for the first time since 1935. Wide-Track? By a narrow margin it had the widest of any '59 Detroit offering, up a full five inches from the '58s!
As well as offering more space, sharper handling and a better ride, the '59s got bigger (drum) brakes, electric wipers and quicker steering. The largest V8 engine now displaced 385ci (up from 370).
Motor Trend magazine – much cosier with Detroit than Eurocentric Road & Track – gave this daring new Pontiac its inaugural Car of the Year Award.
And the disappointment? The '59 Canadian – and therefore Australian/New Zealand – Pontiac rode on Chevy underpinnings (in the same way, ironically, as Schemansky's HD Holden retained the EH tracks due to financial constraints) and looked somewhat over-bodied. (Ironically, the early prototypes rod on the '58 platform but Knudsen said they looked like footballers in ballet slippers; the industry still needs more car people like Bunkie!) On the upside, local Chevrolets and Pontiacs got lush Howe hide instead of the Canadian cars' vinyl.
Revised nomenclature saw the entry-level US variant rebranded as Catalina. Curiously, Star Chief was retained for the mid-range editions with Bonneville for the flagship. Canada got the Strato Chief, Laurentian and Parisienne.
GM-H sold Pontiac Laurentian sedans from 1959 to 1963. For model year 1964 the badge was dropped in favour of "Parisienne" but this car was still sold as a "Laurentian" in NZ.
Locally assembled Chevrolets and Pontiacs achieved a new zenith of style when some of the CKD packs yielded pillarless Impalas and Parisienne Sports with 327ci V8s. So for 1965 Aussie buyers could choose between (283ci-powered) 'Thin Pillar' sedan and pillarless hardtop versions. The two-speed Powerglide undermined the performance potential of the whole lot! In 1966 the Parisienne sedan was $5799 and the pillarless flagship added $300 to the bill.
High points of local Pontiac history are undoubtedly 1961 and 1965. The 1961 Laurentian with its leather and 283 Chevy V8 was an aspirational car as long as you went easy on the brakes. As for the '65 Parisienne with its so-glamorous Coke bottle hip, pillarless Surfers Paradise dreamin' and 327 Chevy power, it represented a left-field alternative to a Jaguar Mark X or Mercedes-Benz 250SE; make mine maroon.
By the time the imposing 1967 Pontiac Parisienne graced driveways in Vaucluse and Toorak, the end was nigh for Canadian CKD packs. Few local customers needed that mush physical size and similar performance was on offer from more compact and agile locals – the Chrysler (Valiant) V8 from 1965, the Fairmont V8 the following year and then 1967's coup de grace, the Ford Fairlane.
With the passing of the decades, cars such as Vic Agnew's 1967 New Zealand-market Pontiac Laurentian have arrived at true classic status. Vic Agnew has owned this car from new and it is the only example still registered in his home state of Queensland, having originally been delivered in Auckland.

I OWN IT...
Vic Agnew's 1967 Laurentian was built in GM Canada's Oshawa plant in Ottawa. Like all Canadian Pontiacs of the era it differed in significant ways from its Detroit counterparts. It was built on a Chevrolet platform and is powered by the famous 327ci Chevy small-block. These Canadian cars were sold locally and delivered in CKD packs to other countries, chiefly Australia and New Zealand.
When Vic's car was imported, it went to the GM-H agent in Auckland, NZ: Schofield & Co. of Newmarket. It was white but Vic wanted black and so this brand new Pontiac was taken back to bare metal and colour-changed before it hit the tarmac.
This was one of two cars – the other being owned by Vic's then-business partner – which were used in business for many years, serving as celebrity and special-occasion transport and used for state events.
Among the celebrities who have inhabited its cabin are Dame Kiri Te Kanawa and the late Robin Gibb. It was also used in Sir Robert Muldoon's funeral procession. Sir Harry Secombe returned to the airport in it after his NZ tour and the legendary Vera Lynn ("we'll meet again") was once chauffeured by Vic Agnew in this elegant Pontiac.
In 2007 Vic brought his Pontiac with him to Queensland. It was given another bare metal respray, this time in one of BMW's hues of black.
Not only is this the sole 1967 Pontiac Laurentian in Queensland, Vic believes it may be the last surviving original car of its type in the world.
SPECIFICATIONS
1967 Pontiac Laurentian
Engine: 5354cc V8, OHV, 16v
Power: 186kW @ 4800rpm
Torque: 447Nm @ 3200rpm
Weight: 1760kg
Gearbox: 2-speed automatic
Brakes: disc/drum
Price new: $6550
*****
More reviews:
> Buyers guide: Pontiac GTO 1964-1972
Search used:
>> Search Pontiac cars for sale
Unique Cars magazine Value Guides
Sell your car for free right here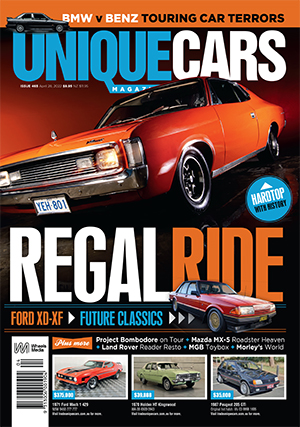 SUBSCRIBE TO UNIQUE CARS MAGAZINE
Get your monthly fix of news, reviews and stories on the greatest cars and minds in the automotive world.
Subscribe