Bathurst Ford Sierras: Dick Johnson & John Bowe
---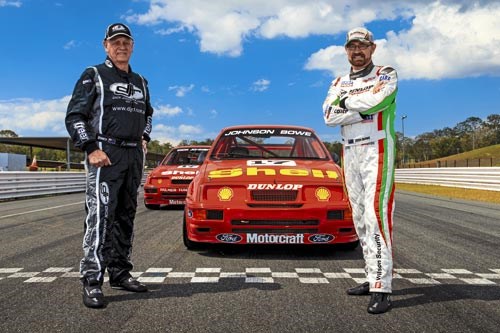 Bathurst Ford Sierras: Dick Johnson & John Bowe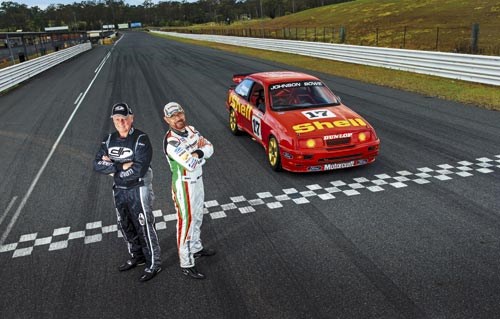 Bathurst Ford Sierras: Dick Johnson & John Bowe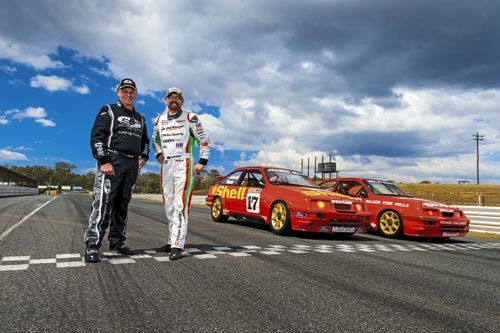 Bathurst Ford Sierras: Dick Johnson & John Bowe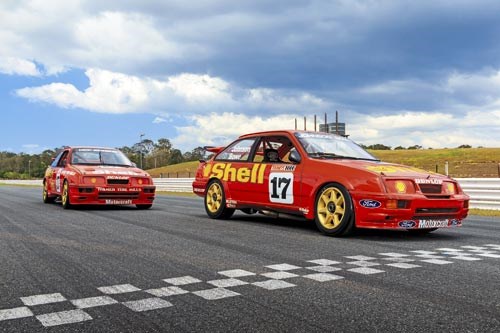 Bathurst Ford Sierras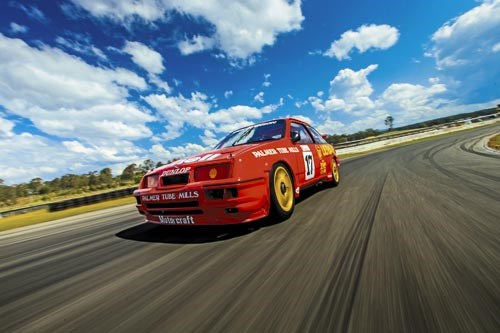 Bathurst Ford Sierras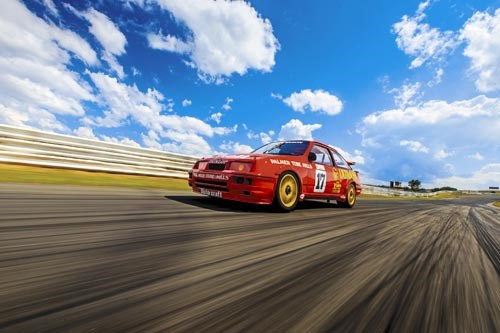 Bathurst Ford Sierras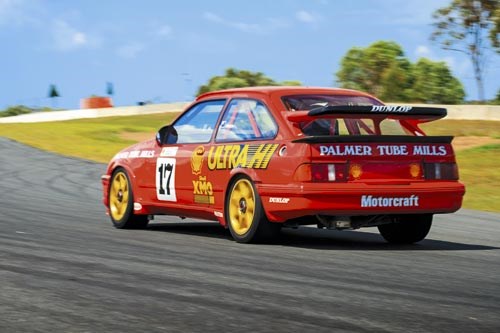 Bathurst Ford Sierras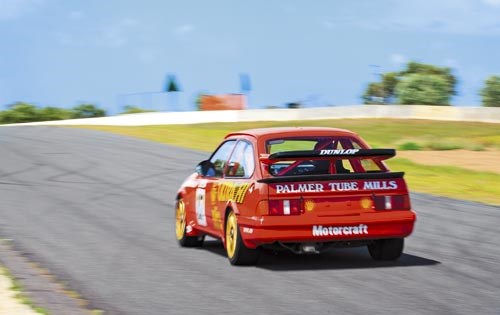 Bathurst Ford Sierras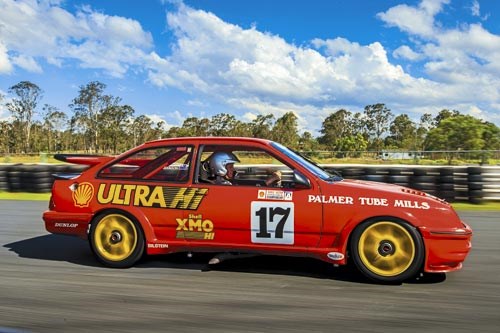 Bathurst Ford Sierras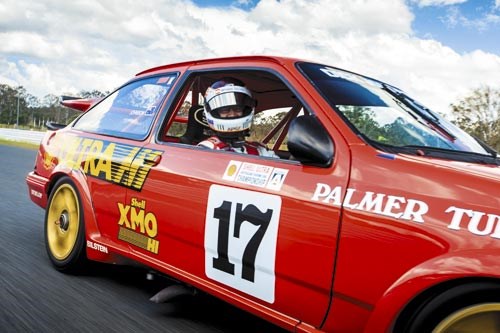 Bathurst Ford Sierras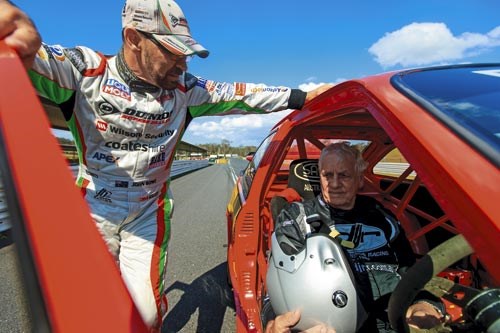 Bathurst Ford Sierras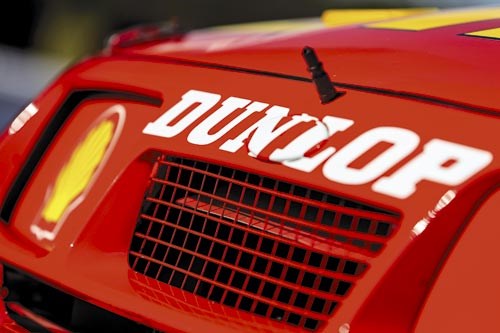 Bathurst Ford Sierras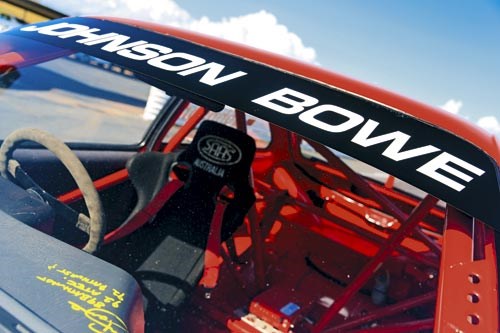 Bathurst Ford Sierras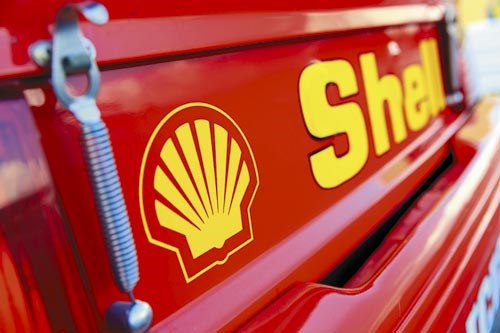 Bathurst Ford Sierras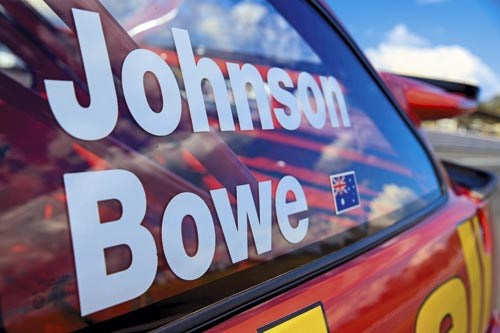 Bathurst Ford Sierras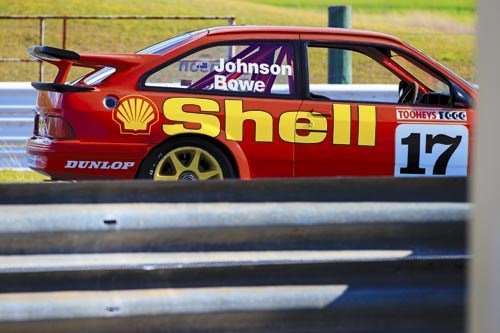 Bathurst Ford Sierras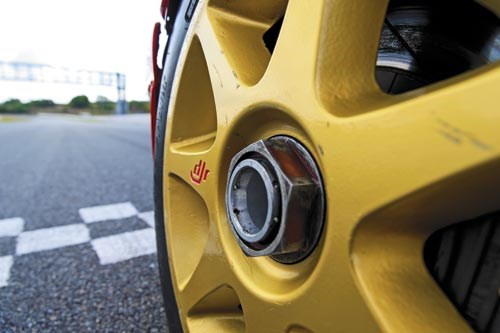 Bathurst Ford Sierras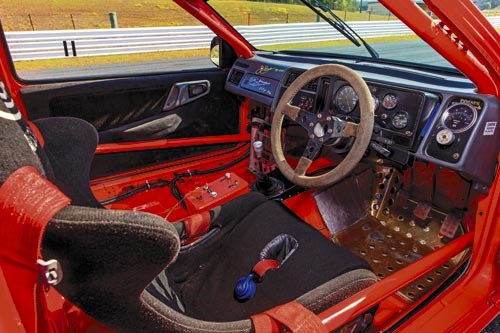 Bathurst Ford Sierras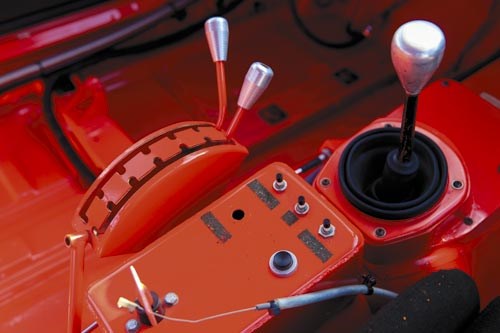 Bathurst Ford Sierras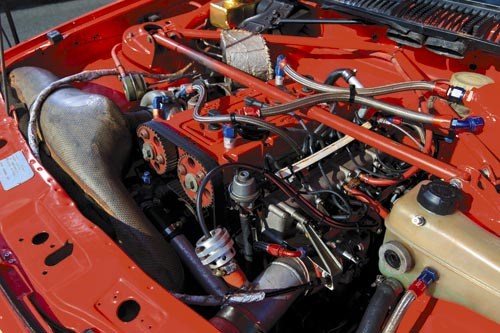 Bathurst Ford Sierras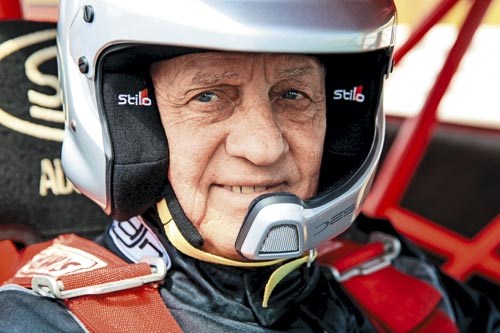 Bathurst Ford Sierras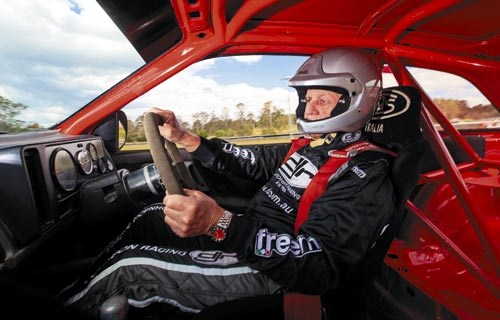 Bathurst Ford Sierras

Motor Racing royalty comes together one last time to wheelspin down memory lane...
Bathurst Ford Sierras
REUNITED!
The lines that crease his instantly recognisable 68-year-old face are deeper these days, carved by a frenetically busy life, well-lived. A life spent toting the dual weights of orchestrating a professional racing team along with the expectations of a demanding racing public – a public that has watched him rise from loved underdog to high-flying front-runner and settle back to somewhere in-between.
What hasn't changed is that slightly hang-dog look and the knowing smile. It starts in one corner of his mouth and quickly defines his entire face. He's smart, dry as a Dubai dusk, and just a little suspicious when meeting people for the first time. Until he reckons you are alright. Pass that test and he's engaging, brutally honest, and happy to talk. Fail it, and you'll get very little.
He's Dick Johnson.
With us is Dick's celebrated offsider, John Bowe. He's energetic, charismatic and whip-smart. He's 59, but could pass for 50. He looks as though he still belongs in a race car. Because he does. Bowe is a career racing driver, as excited by the thrill of competition as ever.
He openly suggests he "lives to race". He's the reigning Touring Car Masters champion in his wild '69 Mustang (his second consecutive title), he races all sorts of things and is the man to beat almost every time he pulls on his race suit. He's fast, determined and hungry. His manner is calm and friendly, but he's not a man to cross.
Different personalities, different career paths, but there is clearly a great friendship here. Forged in success, case-hardened in the heat of the fever-pitched world of top end motor racing and tempered by the years. They are glad to be in each other's company. They like each other.
And so does history. This formidable duo placed itself at the very top of the Australian motorsport tree. It was a pairing that endured as the on-track component of the Dick Johnson Racing team for 11 full years, representing a partnership that is by far the longest lasting of any in the top echelon of Australian motor racing.
It sits proudly in Bowe's psyche. "In all the time I was with Dick we never had an argument, and there were no team orders. I was simply told to race," he says.
Johnson notes fairness as a cornerstone of the respect he has for Bowe. "We ran a two-car team from Day One and there was never, ever any favouritism from one car to the other. The cars were then and to this very day, identical," he adds.
But wait, there's more. Today, there is an all-important third player in our story. We've brought the Dick and John show to Queensland's car-destroying Lakeside Park (formerly carrying the much sexier title of Lakeside International Raceway) to reunite them with the very car that defined the Dick Johnson dynasty. In anger too.
Indeed, as the sun wakes there is that unmistakeable cackle on overrun as Johnson goes down two cogs before setting up to come down the hill and back on the straight at full noise, setting the local waterfowl aflight. An uncompromising four-pot yowl rings through the mid-morning air in Lakeside's slightly scruffy, but very authentic grounds. Magnificent.
Yes, we are talking about the incredible Ford Sierra RS500 Cosworth. In fact, a brace of them – the 1989 Bathurst-winning car and Dick's Australian Touring Car Championship victor from the same year. A year the Shell Sierras nailed one-two championship honours.
Those that drove them remember the Sierra with unsmiling respect. Those that didn't remember the blokes that did with equal respect, because the Sierra took no prisoners. Frantic, demanding, angry, unforgiving. Step into that steam room of a cockpit and you better have your A-Game well and truly intact.
Most of that could be sheeted home to the back-snapping and instant nature of the powerband, induced by the pretty crude, but wildly effective, turbocharging fitted to its 1993cc DOHC 16-valve Cosworth engine. "We used to run them in on the dyno without the turbo hooked up and flat out they made 90 horsepower. I kid you not. Put a turbo on it with 2.4bar of boost and it made 680 horsepower. And it used to come on like a light switch," says Johnson.
The cars were also renowned for momentous turbo lag, calling for a great deal of bravery and many acquainting laps. "Many good drivers would jump into one of these things, and they wouldn't get around a lap before spinning it. They'd put their boot into it and it would go from nothing to 600-plus horsepower in a nanosecond and they'd be backwards somewhere," says Johnson.
Starts were also a Sierra bugbear. The dubious choice was bogging down or frying tyres, but there was a way. "There was a technique to getting the thing off the line. I was having terrible starts and Dick eventually told me – took him around six months to get around to it, I might add! – you had to bounce the throttle as fast as you could move your foot, and pop the clutch. If you just revved it up and dropped the clutch it would just smoke the tyres and if you didn't it would just stop," remembers Bowe.
Wind back the clock to 1987. That year Bathurst represented a round of the World Touring Car Championship and some world-renowned teams made the long journey Down Under. "The big European teams came out with all the factory backing and the big bucks. And they came out here and they made us look stupid," suggests Dick. "We needed to improve, in a big way," he says.
Enter John Bowe, the talented Tasmanian getting the nod to join the Shell outfit for the 1988 ATCC season. Johnson claims that, were it not for a festive courtesy, the famed Johnson/Bowe combination may never have come about. "It was Christmas 1987 and I get this Christmas card from a bloke from Tasmania. I thought to myself 'who is this bloke?'" Bowe interjects: "I used to do a good Christmas card – in fact it kept me employed for 11 years!"
So, in 1988 Dick went to work and roduced the fastest Sierras on the planet. The fact they came from DJR's pretty compact operation in suburban Brisbane's Acacia Ridge is even more profound. He is one very smart engine man, and he knew how to bring an engineering team together to take on the world. In fact, that's just what he did – took his cars to the other side of the globe and proved that his were the very best Sierras there were.
"We went to Silverstone for the Tourist Trophy in 1988 – you have to remember that this was a world championship touring car race – and Dick came past on the first lap so far in the lead that we thought he must have jumped the start," recalls Bowe. "I remember following one of the Eggenberger cars through one of the fast corners, Klaus Ludwig or someone – and they were like heroes – and I just drove past him and disappeared. It was awesome. Really awesome," he adds.
Yes, the lads from Down Under had taken pole and led by a substantial margin when a water pump let go. While not winning was disappointing, the point had been made. Johnson's outfit, making use of the talented DJR team manager Neal Lowe and his expertise, built the fastest Sierra money could buy.
Success continued for the Shell team in the 1989 Australian Touring Car Championship, with Dick winning his fifth championship and Bowe again finishing second. The Shell Sierra also claimed an emphatic victory, leading every lap of the race and going on to win DJR's second Bathurst 1000.
"Dick started the race at Bathurst in 1989, says Bowe. "In fact, I liked him starting the race. I just happened to be in it at the end. The only time he made me start the race was when it rained. I used to go and hide and he'd come and find me. I hated these things in the wet…" "They were awesome" Dick interrupts. Bowe counters, "Well, if I had a dog, I wouldn't bark either!"
Jim Richards took ATCC honours in the Skyline HR31 GTS-R in 1990 from Peter Brock in another Sierra RS500 with Johnson in third. The following year saw the Nissan Skyline R32 GT-R begin its incredible dominance. Richards took another title ahead of new star Mark Skaife, with Bowe seventh and Johnson ninth in the championship standings.
The dominance of the Nissans continued, a period that didn't please Bowe. "The Nissan basically destroyed Group A racing. It did it here [in Australia] and everywhere else."
In 1992 Bowe become the lead Shell Sierra driver, finishing a hugely creditable fourth in the championship, probably well after the Sierra's use-by date had passed. "In 1992 I got the updated car and Dick was very involved in the formation of TIGA and all that entailed. I think Dick was happy for me to concentrate on the driving."
Johnson clearly hadn't read the script however, putting the car on pole at Bathurst with an incredible 2:12.898 lap, impressively beating the GT-R of Mark Skaife into third place (Larry Perkins joined Johnson on the front row). Johnson is too wry to play that number up, but when Bathurst 1992 is brought up, it's him who can quote the time. The exact time.
While the cars were still as brutal as ever, 1992's Bathurst highlighted a small but serious issue with the Shell RS500 as Bowe relates. "They took the door rubbers out and rain used to just pour into it and slosh around the floor, which was boiling hot and the windows steamed up. At Bathurst in 1992, I was going up Mountain Straight, removing my belts, getting my hanky out and wiping a little gap in the fogged up window just so I had some clue as to where I was going!"
So, how was driving the old beasties after more than 20 years for the men that changed the Australian motor racing landscape in these very cars? "I haven't done anything with the Sierra since we raced it, but it all feels the same. Pretty simple when I look at it now," says Johnson.
"We look back with affection because we had a lot of success with them, but it's a bit like an old girlfriend. You look her up nowadays and she's not what she used to be," Bowe laughs through that trademark wide smile.
SPECIFICATIONS
DJR FORD Sierra Cosworth RS500
Engine: 1993cc 4cyl, DOHC, 16v, turbocharger
Power: 485kW @ 7500rpm
Torque: 678Nm @ 6000rpm
Weight: 1100kg
Gearbox: Getrag 5-speed manual
Top Speed: 300km/h
Value: $500,000+ (Bathurst winner)
*****
More reviews:
> Bathurst legends: Ford Sierra
> Past blast: Group A Ford Sierra
Search used:
Unique Cars magazine Value Guides
Sell your car for free right here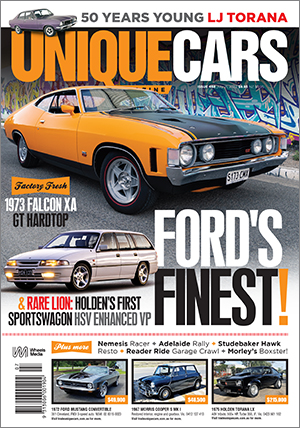 SUBSCRIBE TO UNIQUE CARS MAGAZINE
Get your monthly fix of news, reviews and stories on the greatest cars and minds in the automotive world.
Subscribe