Nissan R31 Skyline: Aussie original
---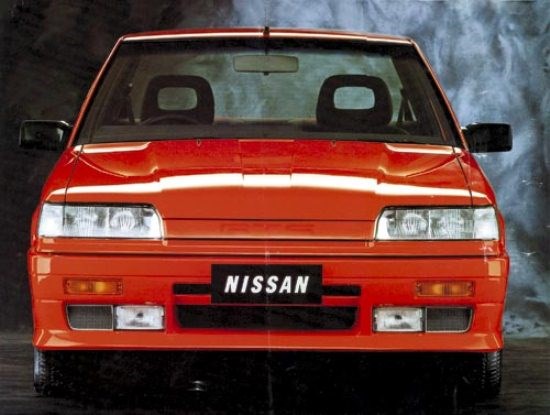 Aussie original: Nissan R31 Skyline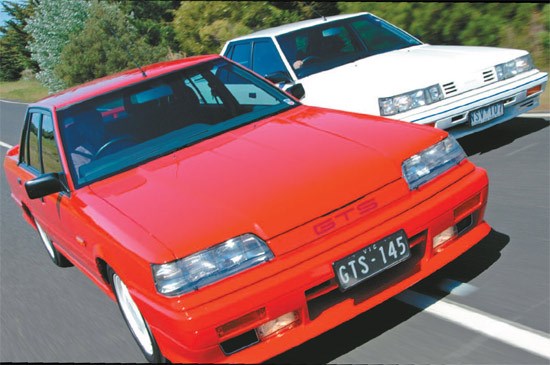 Aussie original: Nissan R31 Skyline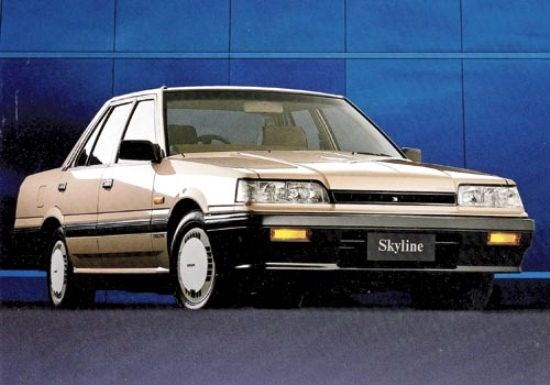 Aussie original: Nissan R31 Skyline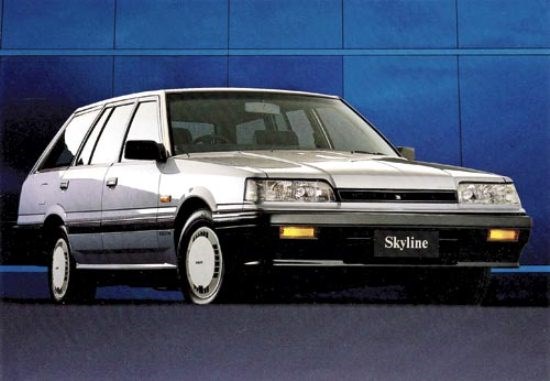 Aussie original: Nissan R31 Skyline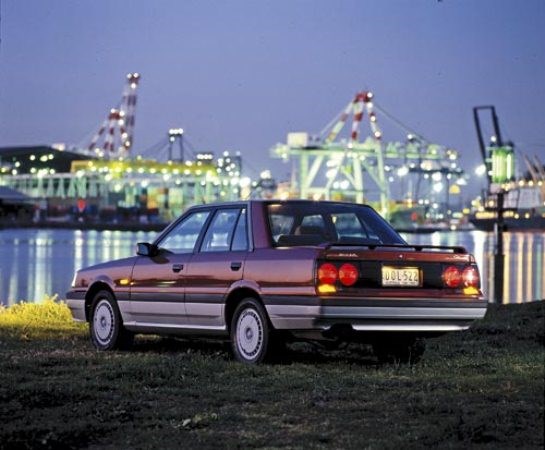 Aussie original: Nissan R31 Skyline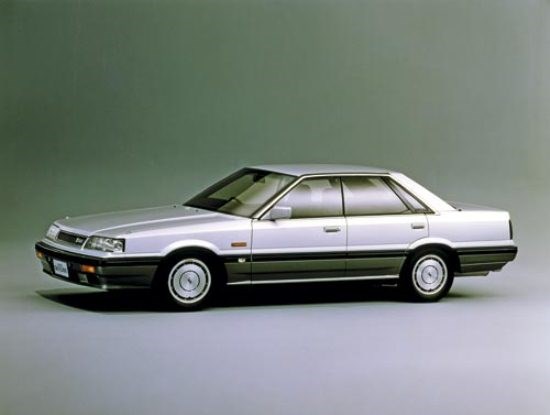 Aussie original: Nissan R31 Skyline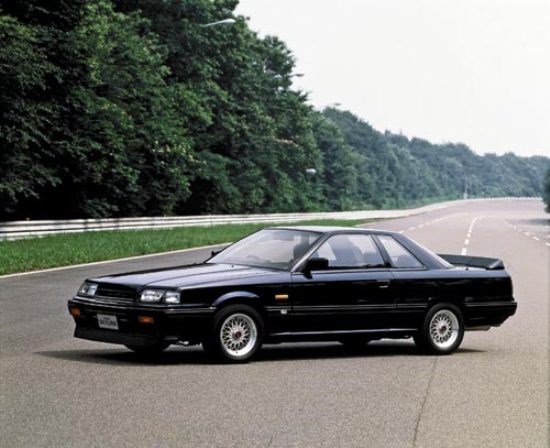 Aussie original: Nissan R31 Skyline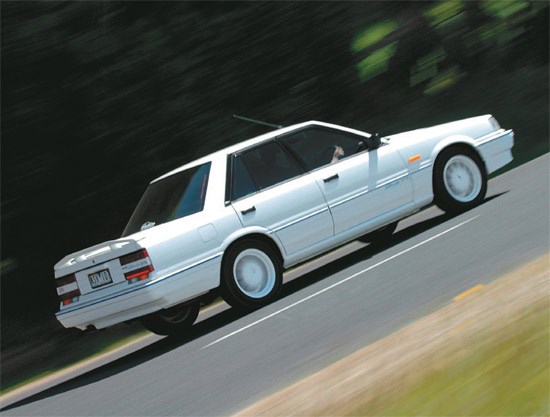 Aussie original: Nissan R31 Skyline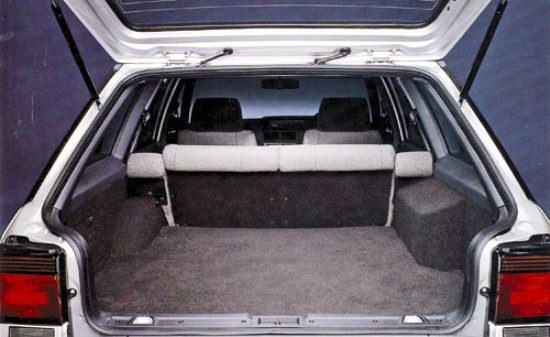 Aussie original: Nissan R31 Skyline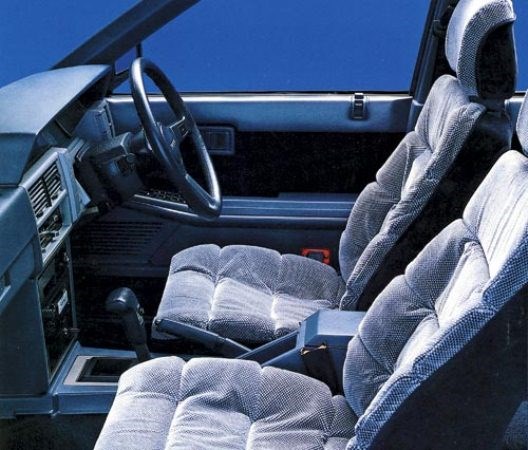 Aussie original: Nissan R31 Skyline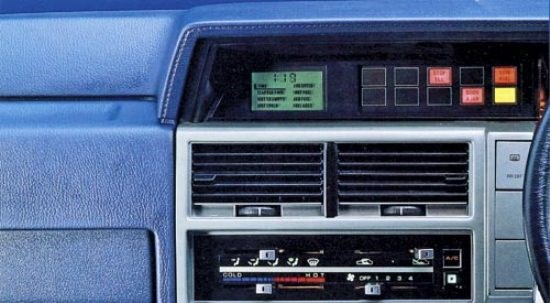 Aussie original: Nissan R31 Skyline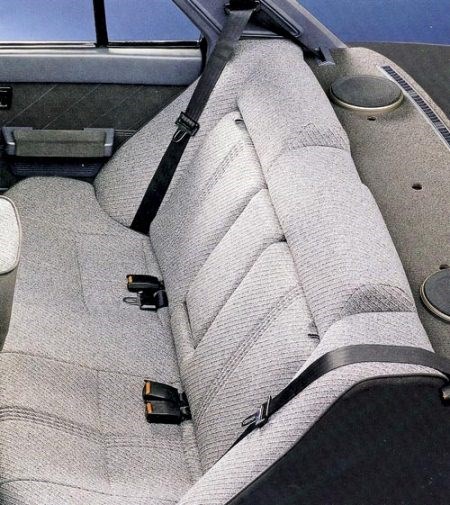 Aussie original: Nissan R31 Skyline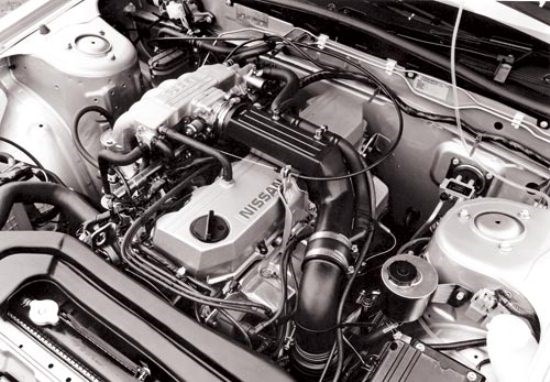 Aussie original: Nissan R31 Skyline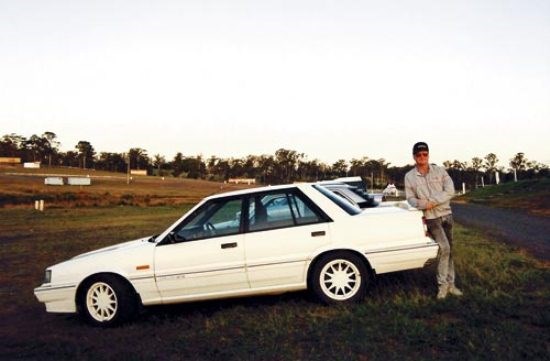 Aussie original: Nissan R31 Skyline

This Japan-Aussie hybrid showed the locals how to dance, but its styled-by-ruler looks struggled to find favour with buyers...now it's very much in demand
Nissan R31 Skyline
Nissan Australia became the first of six Australian manufacturers to do exactly what GM-H is contemplating as I write: Give up on making cars locally. Sadly, the impressive R31 Skyline played quite a role in provoking this decision. While Nissan's smaller models have often done well locally, there has never been a truly mass-selling six-cylinder medium sedan in this country.
Nissan Australia's experience has since been shared by Mitsubishi and Ford. Exports prop up Toyota and even Holden struggles to sell sufficient cars in this onceubiquitous genre.
Looks count. While the imported 1981 R30 Skyline looked modern and (w)edgy at launch, the R31 was barely different and certainly less individual by the middle of a decade in which Audi's 100 CD debut (1982 Paris Salon) had changed styling forever. By mid-June, 1986, when the four-cylinder Pintara version of the R31 was introduced, wedge was the way. The 1983 Mercedes-Benz 190E and 1985 Magna were cases in point.
As usual, European themes were slow to transform the local scene. Neither the VL Commodore nor XF Falcon offered any element of wedge, deriving from late 1970s shapes, and the 1987 Camry was arguably less modern than the Magna. But although the Pintara/Skyline body ticked the 'modern wedge' box, it ignored the 'nice looking' box. We'll never know, but I reckon a more elegant Skyline could have postponed Nissan Australia's probably inevitable demise. Instead, sales were modest at 750-1000 per month.
With hindsight it might also have been unfortunate for Nissan Australia that the VL Commodore featured the finest six-cylinder engine ever seen in a Holden. Yes, Australia's Own used the Skyline's 2962cc RB30E unit in combination with Nissan-sourced transmissions (four-speed automatic, five-speed manual), months before the Aussie R31 Skyline hit the showrooms.
The secret of the Skyline's (meagre) success was not timing. I recall an Nissan ad from the era that went along the lines of: 'If you think our engine works well in a Commodore wait until you drive the car it was designed for!'
The Skyline was weeks behind the Pintara but it now seems unfortunate that the first variants to market were also the dullest: Boring Pintaras, entry level Skylines. The GX and GXE were fleet fodder. The GX manual cost $15,950 and the Ti, with its plush crushed velour seats, arguably out-kitsched the Magna Elite. It was priced at $23,100. Best was the $21,500 Silhouette with alloys, better rubber and an LSD.
Product planning began in 1981 when the underwhelming Bluebird was imminent. At the time front-wheel drive was yet to be declared the new orthodoxy even though most small cars were thus configured. The Camira and 626/Telstar were one and two years away respectively. The Nissan Oz marketing team was not keen on accepting the next Japanese Bluebird (of scant happiness) because it was a front-driver.
 The fully imported R30 Skyline was enjoying respect. Essentially it was a rear-wheel drive sports sedan with a heritage dating back to the 1965 Prince Skyline GT (see breakout). So the Australians  opted for the coming R31 Skyline which would retain the rear-drive they favoured and could also swallow a four-cylinder engine (to replace the Bluebird). This looked like an inspired move and Nissan Australia won scope to improve the car for local conditions; the wagon was wholly developed here.
It was a great era for the Australian subsidiary with executives like Howard Marsden and Paul Beranger having plenty of input. The suspension was outstanding and the locally-engineered front seats were Australia's best. The Pintara/Skyline body was twice as torsionally stiff as the Japanese car but used lighter gauge steel to keep weight down.
However, permission was not granted for the Australian engineers to widen the body. This single stroke contrasts with what was happening – or had perhaps already happened – at Tonsley Park where the unique Magna was created. Japanese cars were restricted by a punitive tax regime to 1.7 metres in width. While the Silhouette on its big-tyred alloys looked okay, lesser Skylines seemed skinny and upright, especially compared with an XF Falcon.
I OWNED ONE
Cliff Chambers owned a Series One Skyline GTS from early 1994 to mid-1997 when he relinquished it for an XR6, taking it from 80,000km to 235,000.
"It was a revelation. Having stepped from an EFI Fairmont and RS2000 Escort (ultra-bland and super-noisy) it was sensational. I'm sure Gibson's lot had done something to the gearshift to reduce the
throw lengths. The brakes were magnificent, the turn-in exceptional and the Scheel seats held you in place better than any road-car seat I'd experienced.
"The Skyline loved bends and my trips would often include the Pacific Highway from Murwillumbah to Byron or a quick blast over Tambourine. I can remember running in close company with a V8-powered
XJ6 through the Murwillumbah bends for a while, with him darting ahead on the straights and me passing him whenever a dual-lane corner appeared.
"At the time I lived on the Gold Coast and worked at Springwood on the southern edge of Brisbane so did about 1000km a week but I don't recall the Nissan ever breaking down. It needed a few sets of brake pads and one rotor change (Nismo = VERY expensive), two clutches and an alternator with about 150,000km recorded.
"I fitted US-made Cooper rubber which seemed to work pretty well and was cheap. The leather-bound Momo wore out and the boot lid wouldn't stay up without a stick but the diff remained stoically quiet. I should have kept it but had fears of a costly mechanical meltdown and the XR6 was almost new."
*****
More reviews:
> Our cars: Nissan R31 Skyline here
> Buyers guide: R34 skyline review (1998-2002) here
Search used:
>> Search Nissan cars for sale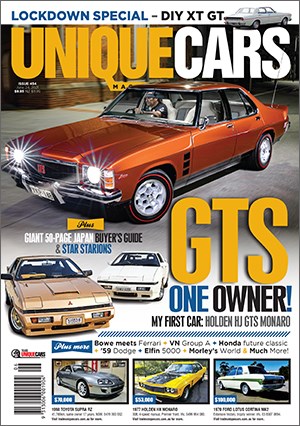 Subscribe to Unique Cars Magazine and save up to 42%
Australia's classic and muscle car bible. With stunning features, advice, market intelligence and hundreds of cars for sale.
Subscribe