Mazda RX-3: Classic
---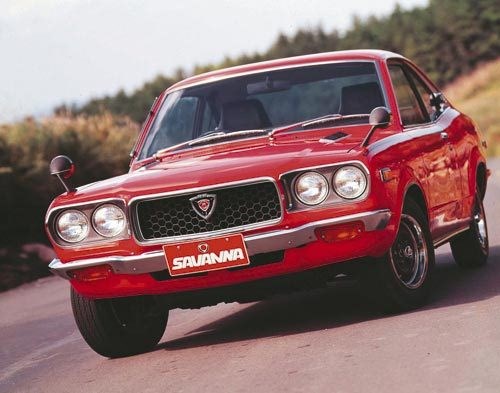 Mazda RX-3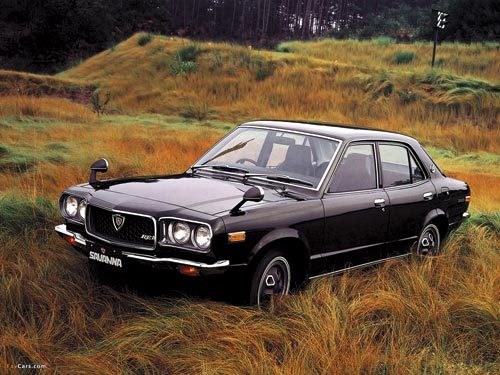 Mazda RX-3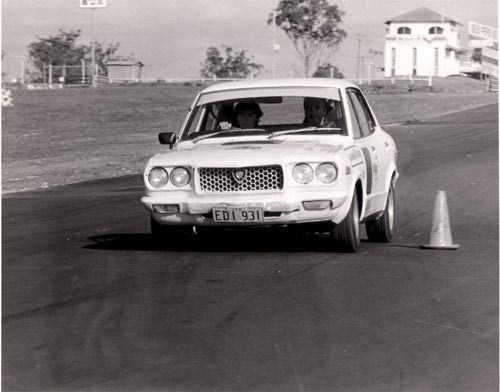 Mazda RX-3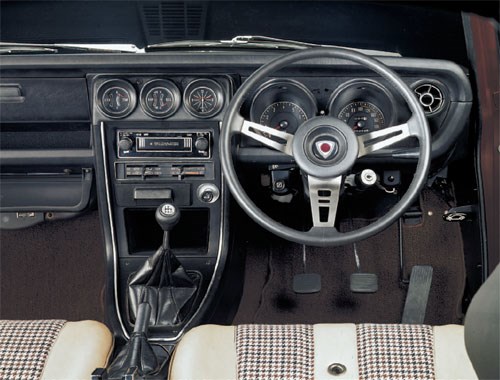 Mazda RX-3

Wrighty reflects on his RX-3 racing exploits
Mazda RX-3
I only raced my NSW Street Sedan Mazda RX-3 once. It was a Six-Hour relay race at Oran Park, which our team 'Streetwise' managed to win. The RX-3 was actually my spare car should the Alfetta fail me, which it did. By the end of my stint I had half-fallen in love with this car, which I had bought when the original owner upgraded to a VL Commodore for Group E.
The 10A-engined RX-3s were the cars to beat in the 2.0-litre category. In my Alfetta I could pass many an RX-3 under brakes and through corners but the superior acceleration of the rotary meant I was generally back to mid-field by the first corner and even further back at Amaroo Park with its long hill into the first right-hander. In the open class of Street Sedan racing 12A-engined RX-3s battled – usually in vain – against RX-4s which used larger 13B rotaries, were more stable and had better brakes.
When the RX-3 arrived locally in 1972 testers mostly used 7000rpm but the Street Sedans – with their open exhausts – typically used 10,000 and sometimes more. So I was quickly disabused of my idea that an Alfetta 1.8 could match the acceleration of an RX-3 in this category. Yes, changing the exhaust made a small difference but did not effect a transformation. While I used 7200rpm in first and second in the Alfa, the fellows starting next me in their RX3s were still in second and moving away from me after I plucked third.
I paid $3300 for my RX-3 street sedan and wish I had it now. It was subsequently campaigned by the late Barry Lake and his son Gavin in other forms of motorsport with much success. The NSW Street Sedan category enjoyed its heyday in the second half of the 1980s and many RX-3s were consumed by this racing. Sedans and coupés alike marked the entry point to club racing.
In my career as a motoring writer I have made many wrong guesses about future collectability. Cars such as the Fiat 130 coupé and Alfa Romeo GTV6 are still fringe-dwellers. My guess that, before too long, an original RX-3 coupé might be more sought after by someone not interested in circuit racing, fell short of the mark. Only now are these cars regarded as classics.
A standard RX-3 was perky but generally uninspiring to drive with its choppy ride, vague steering and tippy-toe handling. By replacing the 4.5-inch steel rims with 6.0-inch alloys shod with decent rubber you could make the first big difference. Drop the suspension about two inches and suddenly you've got a taut handler with more weight at the steering wheel rim. And then there's the engine...
The Torana XU-1 was regarded as a giant-killer from new, but the Mazda RX-3 has only lately arrived at its proper estimation.



*****
Search used: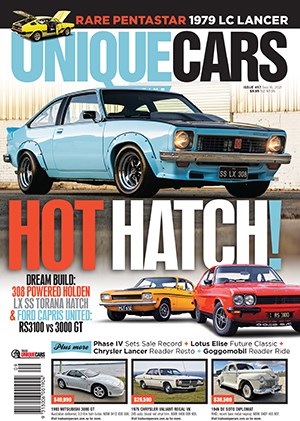 Subscribe to Unique Cars Magazine and save up to 42%
Australia's classic and muscle car bible. With stunning features, advice, market intelligence and hundreds of cars for sale.
Subscribe