1978 Holden Overlander: Aussie 4x4s part 1
---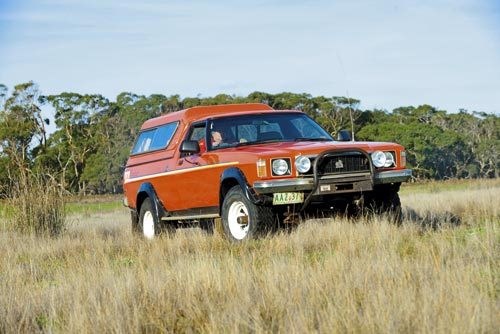 1978 Holden Overlander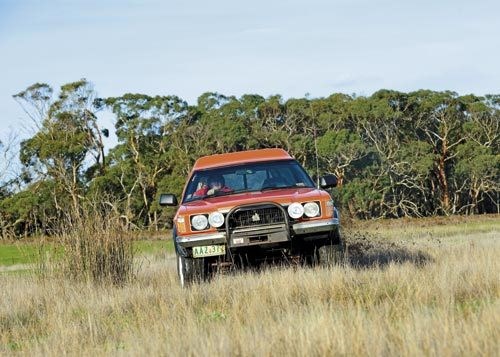 1978 Holden Overlander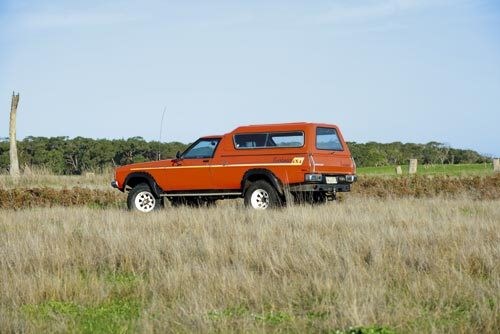 1978 Holden Overlander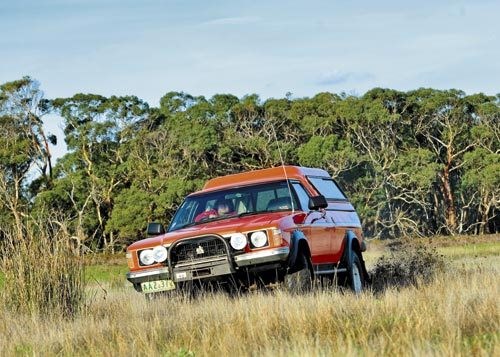 1978 Holden Overlander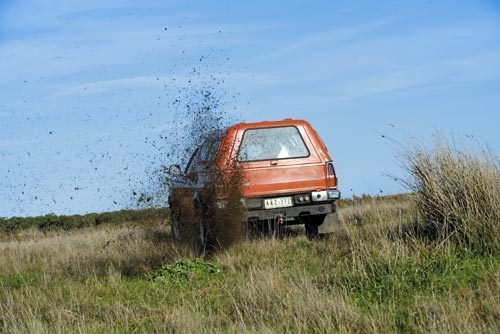 1978 Holden Overlander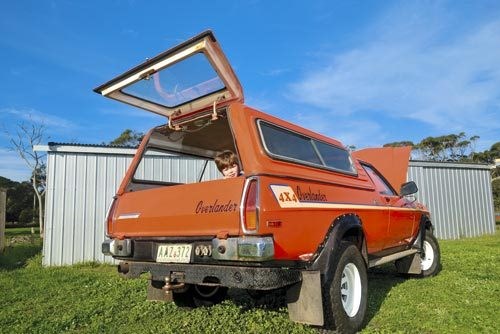 1978 Holden Overlander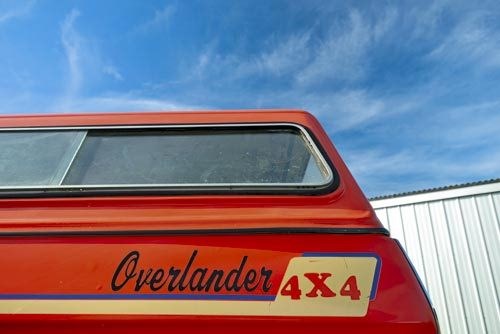 1978 Holden Overlander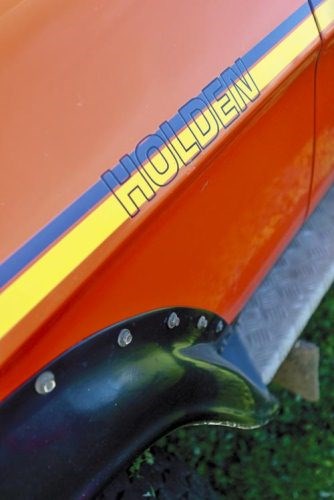 1978 Holden Overlander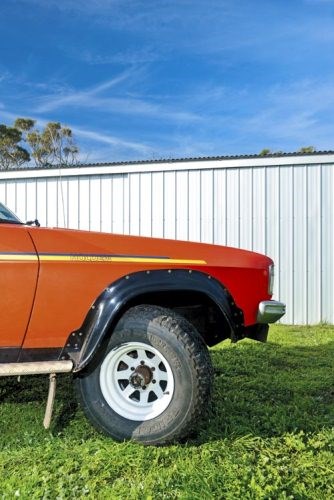 1978 Holden Overlander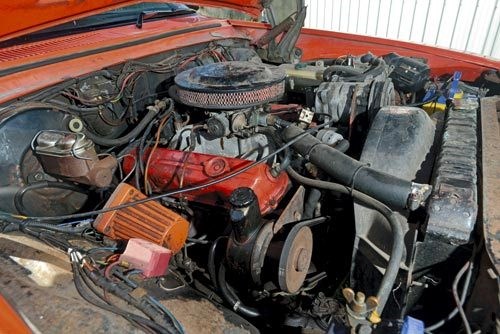 1978 Holden Overlander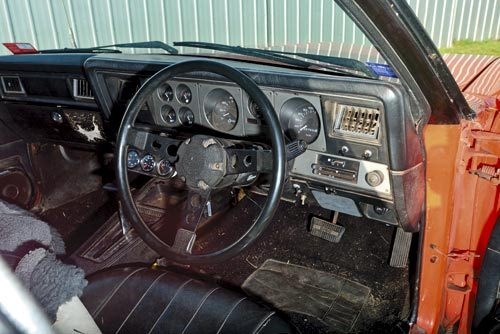 1978 Holden Overlander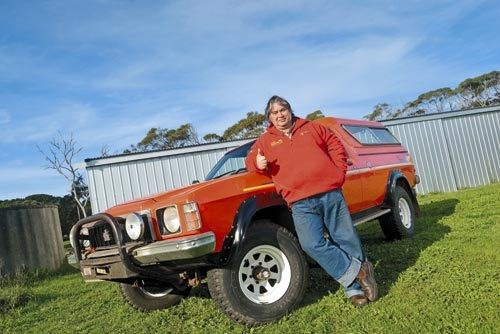 1978 Holden Overlander

These locally built beauties are becoming very rare and are well and truly on the smart collector's radar
1978 Holden Overlander
AUSSIE CRAWL
Believe it or not, there was a time when there was no such thing as an SUV. In the early 1970s, if you wanted a 4WD vehicle to go off the beaten track or haul a load of tools or hay, the only options were hardcore 'four-be-fours' like the Toyota Landcruiser, Nissan Patrol, Land Rover or Jeep Cherokee.
But when Ford responded to a tender from the Australian Army for a 4x4 with more power than its four-cylinder Land Rovers, a new type of vehicle was born – the XY Falcon 4x4 Utility. The army never did take delivery of the 4x4 Ford ute due to concerns about its strength under battlefield conditions, but public interest in the project was enough for Ford (which already had a connection with Jeep importer Willys Motors) to build 432 beefed-up XY utes with Jeep drivetrains slung underneath.
Unfortunately, delays in receiving Dana front axles stalled production for so long, the new XA Falcon was already released by the time XY 4x4s started rolling off Ford's Eaglefarm (QLD) production line. In fact, some XA parts, like its bench seat, ended up in the XYs.
Despite not going on sale – with an outdated body – until early 1973, Ford sold the lot and they remain highly collectable. It would be the last locally-built Ford 4x4 until the Territory SUV was launched in 2004, as Broadmeadows' bean counters decided it would be too expensive to engineer subsequent models for four-wheel drive.
One bloke who showed keen interest in the XY was Tasmanian engineer, Arthur Hayward. Legend has it that when one of the newfangled Fords 4x4 utes arrived in Tasmania, Hayward turned up at the house of a Falcon ute owner and spent a considerable amount of time crawling around it making detailed sketches of its 4x4 system. Hayward had a plan and the XY 4x4 provided a convenient template.
Hayward wanted to build a more luxurious V8 version of the Aussie ute, more like the pickups Americans were driving, and being a General Motors aficionado he decided to base it on the Holden ute because it could be ordered with the 308ci V8 and auto transmission; it had the power he wanted with the ease and luxury of a self-shifter.
Another advantage of the HJ Holden he started with was in its chassis construction. Unlike the Ford's lighter unibody construction, the Holden had a stronger body-over-chassis setup, a more rugged base from which to hang a heavy 4x4 drivetrain.
His Vehicle Engineering and Modifications operation had the governmental seal of approval as a secondary manufacturer and VEM's 'Overlanders' were ADR compliant and had ID plates; no mean feat for a small Tasmanian operation. GM-H thought so, too, and backed Hayward's cars by honouring warranty claims on all the Holden bits, with VEM responsible for the warranty on the modified parts.
The Overlander went on sale in 1977 and Hayward was also clever enough to offer it in panel van, One Tonner and station wagon versions. VEM turned out 80 Overlanders between 1977 and 1980: 20 utes, 30 panel vans (HJ/HX/HZ), 24 HZ station wagons and six One Tonners in HZ form.
The emergence of cheaper commercial 4x4s from Japan and Holden dropping the station wagon after the HZ spelt the death knell for VEM, but Hayward built approximately 40 further Overlanders at his home workshop. Hayward was a true Aussie innovator who saw a gap in the market and filled it with a high-quality vehicle that is still keenly sought after almost 40 years later.
1978 HOLDEN OVERLANDER
Gary Taylor is a little down in the mouth when Unique Cars lobs at his property, outside Portland in Victoria's Western District. The 55-year-old farmer recently made the decision to put his beloved HX Overlander Utility up for sale after 29 years of ownership, the need to find room for a baby seat the final straw for a bloke who's not fond of getting rid of anything, as a quick tour of his sheds will attest. The Overlander was Taylor's fourth car and he bought it in 1984 after checking out two different examples. The one he didn't buy was metallic green with a column shift; he wanted bucket seats and the T-bar shifter so he went for the Mandarin Red car.
"It was in pretty good condition. I'm its third owner and it's number 10. I bought it from a guy in Morwell who bought it from Hayward in '78," he explains.
After almost 30 years of wear and tear on Taylor's farm and towing his sprintcar all over the state, the quality of Overlander creator Arthur Hayward's original engineering is confirmed by the fact that the car is still in good nick mechanically. Hayward welded sections of thick steel plate to the chassis rails and fitted a stronger front crossmember to cater for heavy leaf springs and a Dana 44 front axle assembly with freewheel hubs. The gearbox crossmember was replaced with a tougher Hayward version to cope with the extra weight of a Dana M20 two-speed transfer case alongside the stock Turbo 400 transmission. At the rear is a tough Dana 60 axle and the two tailshafts are also Dana spec. The extra weight also called for more stopping power and the front axles came with larger power-assisted discs; the rears with heavy-duty drums.
"It's surprising how well it drives on the road, it's phenomenal," Taylor enthuses. "It goes around corners like they're not there, there's hardly any body roll." One of the reasons for that is Hayward's clever suspension specification. The Dana 60 diff is centrally mounted so it has equal length axles. It also means that in rear-wheel drive mode, power is sent in a straight line direct from the transmission, instead of through the transfer case – it's a quieter, more efficient system. The car has leaf springs front and rear with standard Holden ute shock absorbers on the rear and standard station wagon rear shocks in the front end.
When its 308ci V8 had clocked up 200,000 clicks, Taylor had the engine rebuilt and, being a racer, standard tune wasn't quite good enough. "The top end was rebuilt by (former Holden Dealer Team guru) Ian Tate to L34 specs and he turned the original Holden manifold into an L34 manifold. I swapped him a Zephyr block for a set of slightly used 11.5:1 327 Chev pistons. We kept the Rochester Quadra-jet carby but modified it, the distributor was graphed, and we put extractors and roller rockers on it.
"An engine builder in Warrnambool balanced the bottom end – pistons, rods, crank and balancer – I put in a cam, a Hi-Energy sump with windage tray and assembled it. I eventually replaced the inlet manifold with an Edelbrock Performer. When it was dynoed it had 179kW at the rear wheels and Ian said it made more power than two HDT Group As he had there at the time! It's old now but in its day it was pretty good for a 4WD." The car is also now running on LPG.
Now, if you're thinking, 'That doesn't look like a proper Overlander', you're right, at least cosmetically. It's missing the chunky rollbar and has an aftermarket canopy fitted by the previous owner, and the evocative Sandman decals are also absent.
Taylor explains that the bloke he bought the car from promised to send the rollbar to him, but never did. Back in 1988, when Taylor decided to have the car resprayed, replica decals weren't available so he had some made up in a similar style with a colour scheme based on his speedway car. Taylor also fitted the sidesteps, but apart from those anomalies she's all kosher, mate.
"It was getting a bit shabby so I had it resprayed in the original Mandarin Red but it was done in two-pack and came back looking a lot brighter; the original acrylic paint was a lot redder. I was tempted to take my decals off and put the genuine reproductions on but I just left it in the end."
The HX is no show pony; it's been a work horse ever since it arrived on the farm but has been kept in top mechanical trim by Taylor, who has done most of the servicing and repairs himself, keeping an extensive logbook of work carried out.
IT'S MINE…
"My first road car was a 1967 Morris Mini Deluxe. Then I bought an HK Bathurst GTS Monaro and I wish I still had that car. It was well used when I got it; it had been around the traps. I probably got diddled on that car.
After that I had an LH Torana, which I only bought to use as a trade-in on the Overlander in April 1984. The Overlander is my fourth registered car. I drove my Torana up to Morwell and drove the Overlander home. I paid $9400 for it and at that stage it had 98,250kms on it; it's now done over 327,000kms.
When I bought it, I had a dream of driving 'round Australia but I still haven't got there. Being the only child I couldn't really have left the farm for 12 months. It's been to Queensland, though, and towed the racecar all over.
This car is my baby. When I buy things I tend to keep them and the only reason I'm selling it is to get a car that can take a baby seat [he also has a late model Land Rover]. I'll regret it but it's becoming impractical."
SPECIFICATIONS
1978 Holden overlander
Engine: 5047cc V8, OHV, 16v
Power: 161kW @ 4500rpm (std)
Torque: 400Nm @ 3100rpm (std)
Weight: 1500kg (approx)
Gearbox: 3-speed auto, 2-range
Brakes: discs/drums (f/r)
Top Speed: 160km/h (est)
Cost new: $13,500
*****
More reviews:
> Aussie 4x4s Part 2: Ford XY Utility review here
> Porsche 4x4: 1981 911SC 4WD Prototype
Search used:
>> Search Holden cars for sale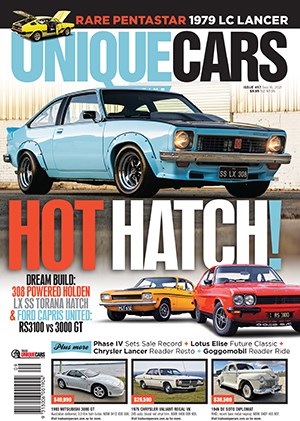 Subscribe to Unique Cars Magazine and save up to 42%
Australia's classic and muscle car bible. With stunning features, advice, market intelligence and hundreds of cars for sale.
Subscribe