1937 Bentley: Classic
---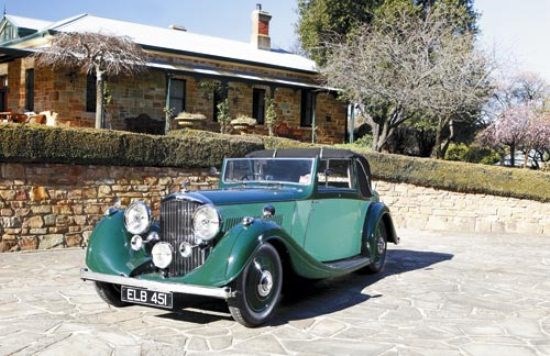 Classic: 1937 Bentley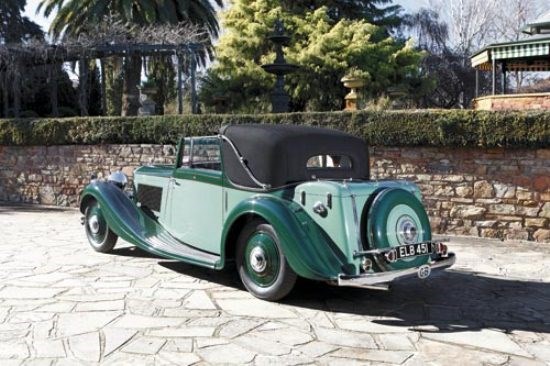 Classic: 1937 Bentley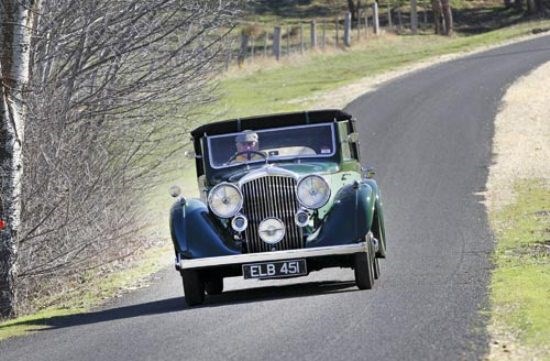 Classic: 1937 Bentley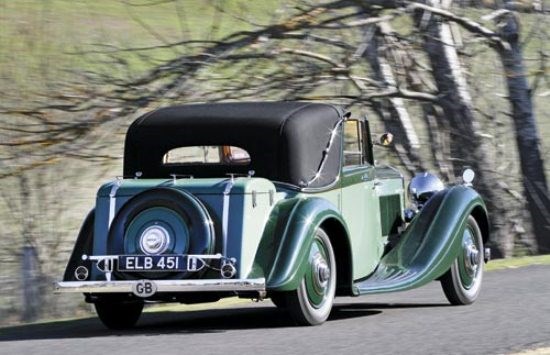 Classic: 1937 Bentley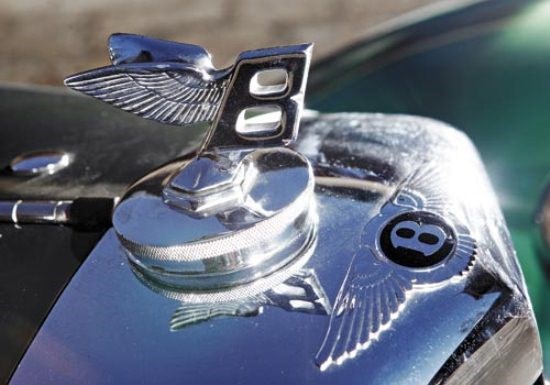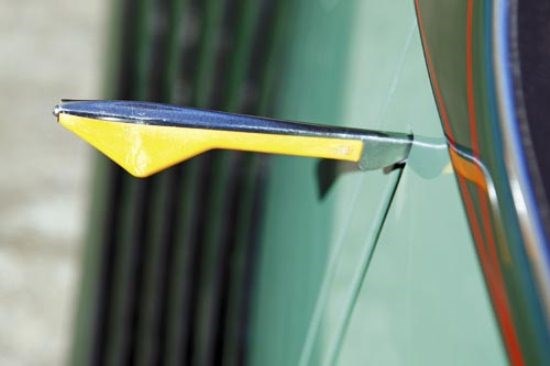 Classic: 1937 Bentley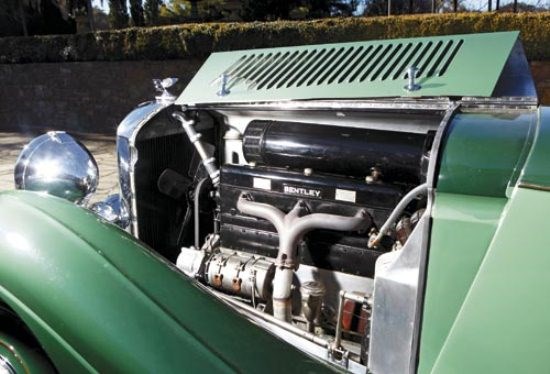 Classic: 1937 Bentley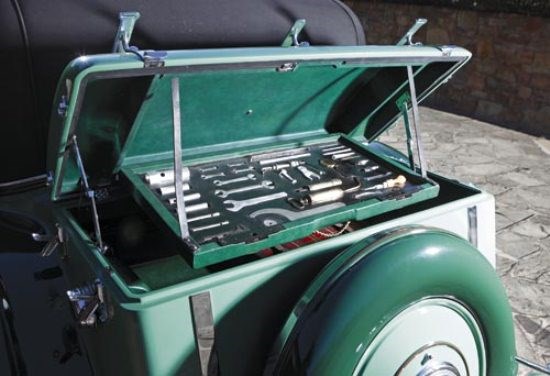 Classic: 1937 Bentley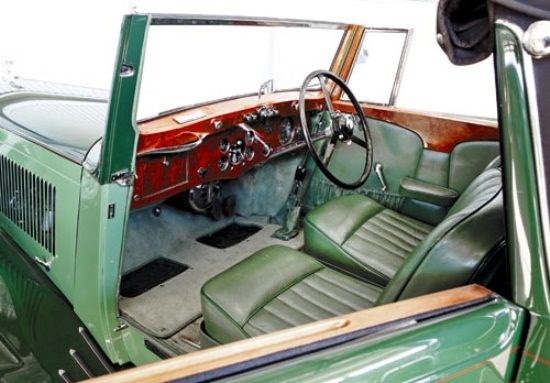 Classic: 1937 Bentley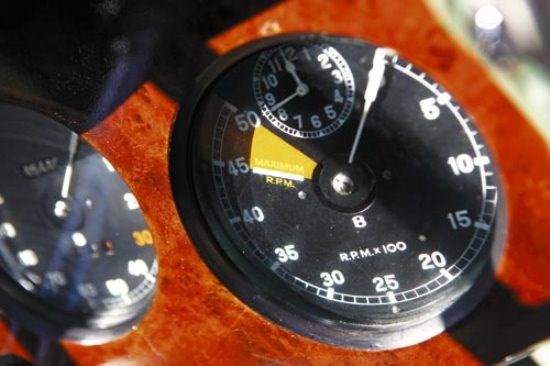 Classic: 1937 Bentley

With elegant coachbuilt bodywork and powerful performance, the 'Derby' Bentleys ushered in a new era for the British marque...
1937 Bentley
DERBY DAYS
Without doubt the 1930s were the grandest era of automotive style. Long wheelbase cars with long bonnets were the norm, a combination of classic style and elegance. Surely one of the most elegant cars of this glamorous era was the Derby Bentley, today fast becoming one of the most sought-after collector cars with its ability to mix in a modern driving environment with ease.
By 1930, Bentley, which had been founded in 1919, had firmly established itself as a distinguished sports car maker. However, while W. O. Bentley had proved an outstanding engineer he was far less successful as a businessman and by 1926, after successive financial losses, he was forced to sell a major stake in his company to one of his best customers, Woolf Barnato.
The heir to a substantial diamond mine in South Africa, Barnato had become one of Bentley's most successful drivers, a three-time Le Mans winner in 1928, '29 and '30. His sporting ability was matched by his business acumen, while his wealth and lavish lifestyle had made him one of Britain's best known bon vivants.
The Wall Street Crash of 1929 and the onset of the Great Depression had tested him financially, though, and he was forced to call in the receivers on 10 July, 1931. Soon after, Napier and Rolls-Royce sought to acquire the company, with the latter winning the day in November for £125,000 after a sealed bid auction.
As a result, production at Bentley's Cricklewood, North London plant came to a standstill and it would not be until October, 1933, that a new Bentley would emerge from Rolls-Royce's Derby works.
Dubbed the 'Silent Sportscar', the first 'Derby' Bentley was a '3½-litre' six of 3669cc capacity with pushrod-operated overhead valves. Basically a modified 3½-litre engine from the Rolls-Royce
20/25 model, it lacked the balls and all performance of the Cricklewood Bentleys but came with a level of smoothness and refinement previously not seen from the British Bulldog marque. Importantly,
it retained a certain sportiness that Rolls-Royce saw was an essential ingredient to exploit the Bentley name.
To cope with the tendency to fit increasingly heavier coachwork Bentley offered a larger engine capacity of 4257cc in 1936. With 6mm (¼-inch) larger cylinder bores, a cross-flow cylinder head  design, new bearing material, larger dual carburettors, an air-cooled dynamo, a revised camshaft with larger valves and a raised compression ratio the 4¼–litre model quickly superseded the 3½ and was more suited to sporting coachwork. An improved Borg and Beck clutch was also fitted at the same time. With lightweight sporting coachwork the top speed was now quoted at 147km/h (92mph).
Coachwork came from a wide variety of British and European coachbuilders, although during the six-year production run from 1933-39 more than half the bodies were built by Park Ward. A number
of distinguished coachbuilders, however, produced acclaimed coachwork on the Derby chassis and perhaps the most striking of all was the Gurney Nutting Owen Sedanca Coupé.
The striking 1937 4¼-litre Bentley featured here, owned by a Victorian enthusiast, is the last produced of the 17 such bodies constructed on the 3½ and 4¼ Derby Bentley chassis. With a fully documented history from new – including all service records – this Owen Sedanca is the only example of this specialist coachbuilder's work in Australia.
Imported in 2001, it has done little work since and has a superb patina, with only moderate use since its restoration in the early 1990s. Its first owner, Captain G. H. Balmain of the 12th Royal Lancers, took delivery of the car from the Mayfair showroom of H. R. Owen Ltd. on 26 November, 1937.
The good Captain was a serious racer in the early 1930s and came to prominence as part of a three-car supercharged MG Midget team that took the team prize at the British Racing Driver's Club 500
miles race at the Brooklands Circuit in late September, 1932.
Delivery records indicate H. R. Owen gave Captain Balmain a discount of 17.5 per cent, bringing the purchase price down to £952, which included a two-inch longer steering column at an additional cost of four pounds.
Interestingly, the Owen Sedanca design originated on the much larger Rolls-Royce Phantom II in 1933, penned by Gurney Nutting's then-Chief Designer, A. F. McNeil. The fixed top with its dummy
Cabrio irons gives the design a feeling of old-world charm while the roll-back roof provides just the right amount of open-top motoring for driver and front passenger.
Interestingly, the engine, with pushrodoperated inlet and exhaust valves, is a twovalve- per-cylinder design whereas W. O. Bentley's earlier Cricklewood models were all four-valve-per-cylinder.
Having said that, the 4¼-litre Derby engine, with its crossflow cylinder head, breathes superbly and is very lively, fed by dual 1?-inch S.U. carburettors, which in turn are fed by a dual-action S.U. fuel pump that is mounted on the firewall for easy access.
On road the performance flows and with a 4500rpm rev limit the engine's best performance is in the mid-range. With a relatively light clutch gearchanging is made all the more easy, helped by the fact that by 1937 the gearbox had received synchromesh on the second, third and fourth gears. Just 1234 4¼-litre Bentleys were produced between 1936 and 1940 with Bentley introducing the 'Overdrive' model in 1938 for the final 200 chassis.
This car has a sporty, light feel to it and goes about its business in a very refined way, helped when cruising by the welcome fitment of an aftermarket overdrive unit operated by a simple toggle switch near the driver's right hand. Two areas of its performance surprise, the lightness of the steering and the modern feel of its brakes.
From experience, steering set-up on these cars is all important and the Vanden Plas car I campaigned in the '70s had been fitted with power steering to counter excessively heavy steering. Not so on this car and with Michelin 550 x 18 cable comfort tyres it tracks well and is easy to manoeuvre – the worm-and-nut steering relatively light by period car standards even at slow speeds.
The big surprise is the car's braking performance. The servo-assisted mechanically-operated 300mm drums are powerful and responsive and one can see why Sir Henry Royce adopted this Hispano-Suiza servo system some ten years earlier for Rolls-Royce.
If the 4¼-litre Bentley had an Achilles Heel it was perhaps the retention of the leaf-sprung front suspension. By 1937 many of its competitors had moved to an independent front suspension set-up.
The Lagondas designed by W. O. Bentley already carried this superior suspension design but the leaf-sprung set-up was very much a carryover from the somewhat less sporty Rolls-Royce models; it was by now rather dated.
On a rough surface with broken edges the leaf-sprung Bentley can dance in the front-end and to counter this tendency Rolls-Royce adopted hydraulic dampers which could be adjusted from the steering wheel. Nevertheless, it is only on poor quality roads where this suspension is really revealed as a disadvantage.
Today, a growing number of collectors see these Bentleys as the perfect compromise of old-world charm and near modern ability. More especially, models with rare and distinguished coachwork such as the Gurney Nutting Owen Sedanca Coupé are highly sought-after and have become a rapidly appreciating asset.
SPECIFICATIONS
1937 Bentley
Engine: 4257cc 6cyl, OHV, 12v
Power: 94kW @ 4500rpm
Weight: 1605kg
Gearbox: 4-speed manual w/overdrive
Brakes: drums (f/r)
Top speed: 147km/h (claimed)
Price when new: £1100
*****
More reviews:
> Buyers guide: 1955-65 Bentley review here
> Rolls-Royce 20HP (1927) review here
Search used:
>> Search Bentley cars for sale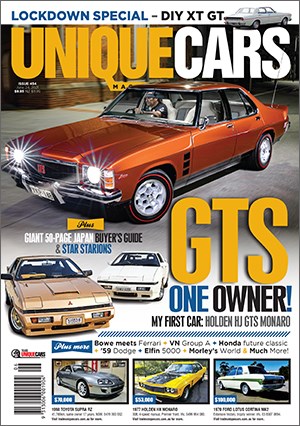 Subscribe to Unique Cars Magazine and save up to 42%
Australia's classic and muscle car bible. With stunning features, advice, market intelligence and hundreds of cars for sale.
Subscribe