Ford Falcon XL/XM: Classic
---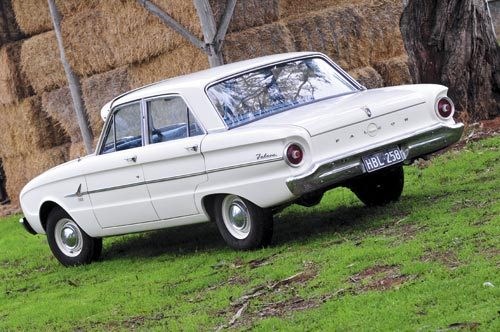 Ford Falcon XL/XM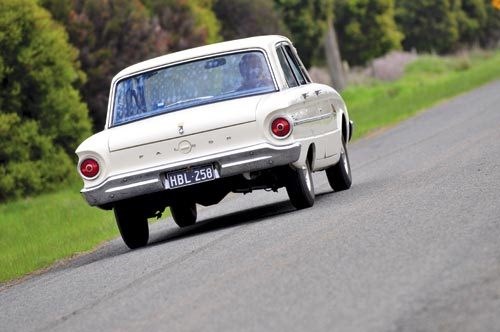 Ford Falcon XL/XM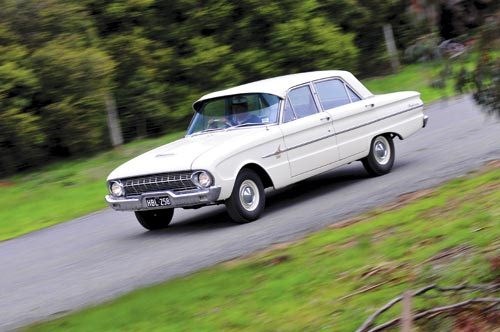 Ford Falcon XL/XM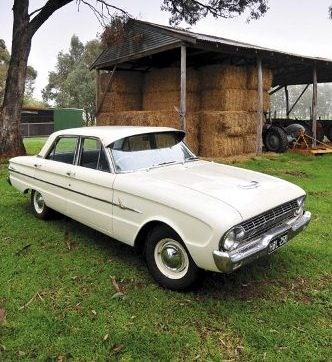 Ford Falcon XL/XM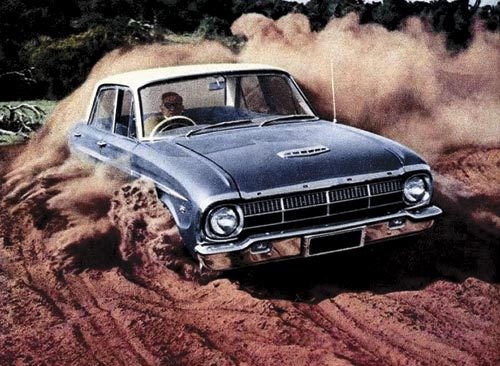 Ford Falcon XL/XM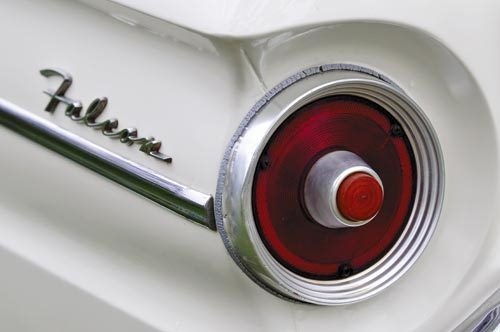 Ford Falcon XL/XM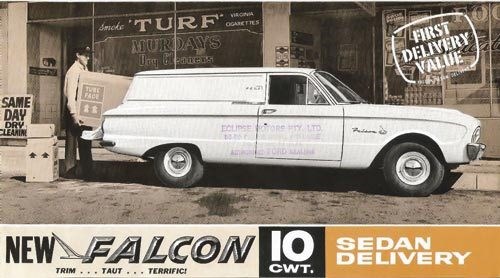 Ford Falcon XL/XM


Ford Falcon XL/XM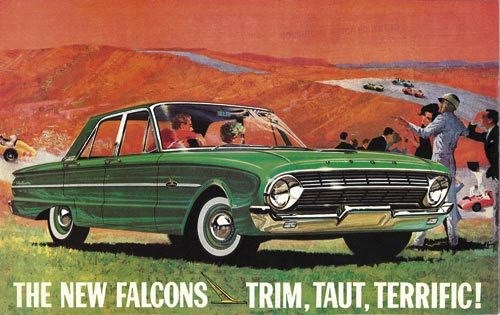 Ford Falcon XL/XM


Ford Falcon XL/XM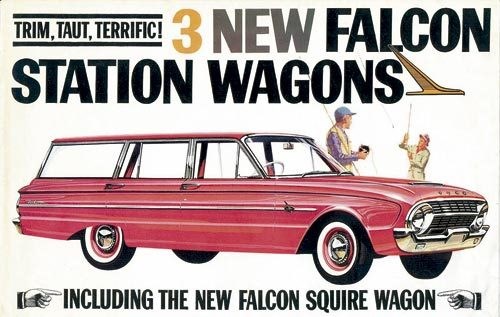 Ford Falcon XL/XM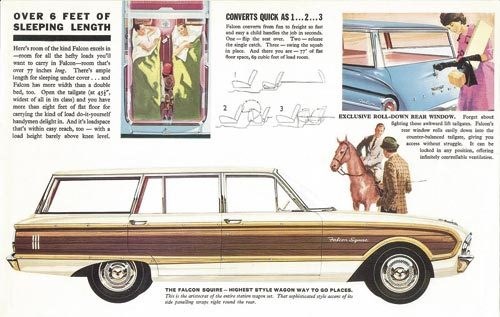 Ford Falcon XL/XM


Ford Falcon XL/XM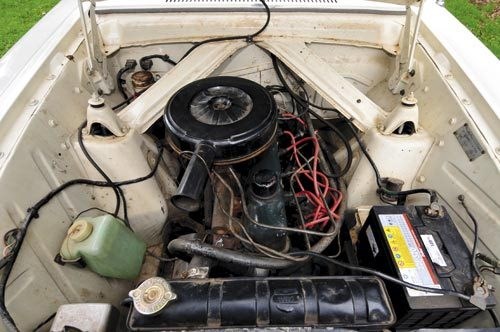 Ford Falcon XL/XM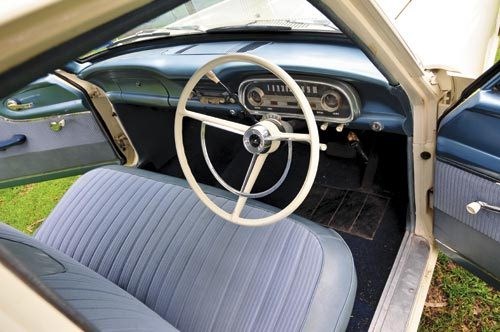 Ford Falcon XL/XM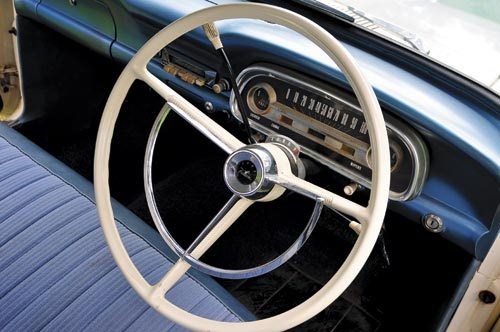 Ford Falcon XL/XM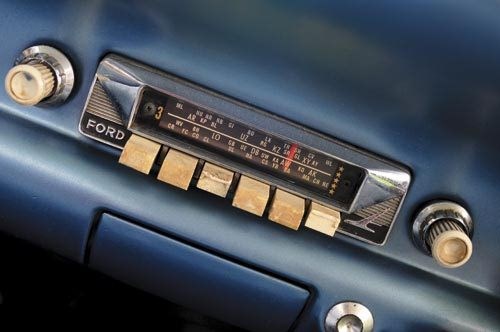 Ford Falcon XL/XM

Age and a high mortality rate have made Ford's forgotten Falcon an attractive proposition as an entry-level classic
Ford Falcon XL/XM
Many, many Fords have become collectable cars over the years. Heck, some were even collectable before they'd hit showrooms. But others fall into a bit of a twilight zone where only time can ultimately make them appealing to the average collector.
But it's precisely that process that has recently started to shine the light of desirability on to some of the forgotten Fords, in particular a pair of Falcon models that really do warrant a long, hard look if you're after an Aussie collectable at a price that won't scare the mortgage.
See, what's happened is that the very first Australian Falcon, the XK of 1960, is now rare enough (since most of them fell to bits in the day thanks to that shonky front end) and significant enough (as the very first model) to be worth something to collectors. Then there's the XP of 1965 which is reckoned by the real Ford Faithful to mark the point in production at which Broadmeadows finally got the Falcon concept right.
But in between those two landmark models live the XL of 1962 and the XM, which hit showrooms in early 1964. Now, there's a bit to these models as well, because they both have more than just obscurity in common. For a start, they were both better, stronger cars than the XK. Ford worked frantically to beef up the front ends of its locally-made Falcon, substituting the US-Falcon-spec lower ball-joints for items from the compact Fairlane and running bracing from the firewall to the strut towers.
For the launch of the XP, Ford ran a highly publicised 70,000-mile endurance test on its You Yangs proving ground which saw five cars cover the distance in eight days and at an average speed of 71.3mph. But this feat was the culmination of Ford's efforts, and the XL and XM were the first cars to benefit from the lessons learned from the XK.
The other thing the XL/XM brothers have in common is that they are both better looking cars than the XP. Some beg to differ, but the beetle-brow of the XP gives it a slightly Cro-Magnon look for ours. The XL and XM, meanwhile, had the slightly downturned leading edge on their bonnets and simply look more integrated. But, importantly, they still had the sleek side-profile and the jet-engine taillights that made the EK Holden look like a clumsy, scaled-down mid-'50s Chev. (The EJ Holden that followed in 1963 was another matter.)
The other thing to remember in 2013 is that even if the XP was a better engineered car, any XL or XM still around will definitely have had the bugs ironed out of it to emerge as just as potentially reliable as any other Falcon of the same decade.
Oh, and if you find a car that seems a bit of a grandfather's axe, don't be too concerned, because untouched, original examples are pretty rare these days.
So what are you buying in an XL or XM Falcon?
Well, for the purposes of our budget, you won't be getting into the vaunted two-door Futura hardtop. In fact, even a box of bits that was once a Futura hardtop is worth plenty. The story is similar for the ute version and while it's not as pricey as a two-door, a good XL or XM ute will require a fair chunk of gold to change hands. Same goes for the super-rare panel-van. Which leaves us with the four-door sedans and the rather handsome station-wagon.
There was, of course, no Australian V8-powered version of these cars, but unlike the Holdens of the day, there was a choice of six-cylinder engines. You could go bargain-basement and opt for the 144 cubic-inch (2.4-litre) engine or stump up some extra cash and go for the big-block, the 170ci (2.8-litre) straight-six. A three-on-the-tree manual was the big seller but you could also tick the box for the two-speed Fordomatic slushbox.
For the XM update, those engine choices were stretched to include the Super Pursuit, a 200 cubic-inch (3.3-litre) six while the 170 got a few more beans as standard. Of course, while the XM looks pretty much like an XL with a different grille, under the skin there were more than 1500 changes, including those beefed up front-end bits we were talking about. But there were also relocated rear-spring hangers, beefier axle shafts, stronger engine mounts and the old vacuum windscreen wipers were replaced by a two-speed electric system.
Model-wise, the XL started with the standard Falcon, moved to the Futura sedan (the two-door hardtop didn't appear until the XM) and then to the Deluxe. And for the perverse ones out there, there was also the Squire wagon which used plastic fake wood panels up each side in an attempt to fool the kangaroos and sheep that it was a proper `woody' wagon. Not even the sheep were fooled.
The XM expanded that range to include the Futura hardtop and it's interesting to note that you could also get your ute or panel-van in Deluxe trim.
Buying either of these models these days is an exercise in finding a good car that hasn't been let go too far. Like all older models, rust could be a huge concern, so that's the first thing we'd look for. Check the roof gutters, the edges of all panels, sills and the area around both windscreens. Some early Falcons rusted so badly that their taillights fell out on the road, so check inside the boot and up under the wheel arches as well.
You also need to make sure you get all the car's jewellery. Some of these trim items (and there were plenty on a Deluxe) are good nick, and reconditioning old, crusty ones can be more expensive than you think. Even a good set of mint hub-caps can take some finding. Internet sites can offer some help, and don't rule out your local Falcon owners' club as a source of parts, advice and inspiration.
Any engine in one of these survivors will probably be on its third rebore, but don't get too hung up on this as the mechanical bits are relatively plentiful and spit-simple. An interesting aside with these six-cylinder engines is that they had the inlet manifold cast integrally with the cylinder head. It's an unusual way to manufacture something like this but it shouldn't worry you unless you want to put triple carbs on the thing, at which point you'll need to become very good friends with a fitter and machinist.
Drum brakes all 'round and a steering ratio that gave more than four turns lock-to-lock mean the early Falcon is never going to be a road-burner unless you really modify it. At which point, of course, it's not an old Falcon anymore and its collectability falls in direct proportion to the number of modifications you make.
On the other hand, compared with the Holdens that it was selling against, the Falcon not only handled better it was also appreciably quicker in a straight line. And the even better news is that as little as $4-$5000 gets you into cars that won't be perfect, but will be worthwhile. You could spend up north of $10,000 for a really good one, but there's also plenty of good stuff around the $7-8000 mark.

SPECIFICATIONS
Ford XL-XM Falcon

Years of production: 1962-64
No. Produced: 75,705 (XL), 47,132 (XM)
Body: Sedan, station-wagon, utility, Panel-van, hardtop coupe
Engine: 2365cc, 2781cc or 3277cc 6cyl, OHV, 12v Power 67kW (2.3)/75kW (XL 2.8)/83kW (XM 2.8)/90kW (3.3)
Torque: 187Nm (2.3)/212Nm (2.8)/251Nm (3.3)
Gearbox: 3-speed manual; 2-speed auto
Suspension: Independent, coil springs(f); Live axle, leaf springs (r)
Brakes: drum (f/r)
Price new: From $2130-$3016
Price now: $3000-$13,000


*****
More reviews:
> Ford Falcon XM/XP review here


Search used:
>> Search Ford Falcons for sale
Unique Cars magazine Value Guides
Sell your car for free right here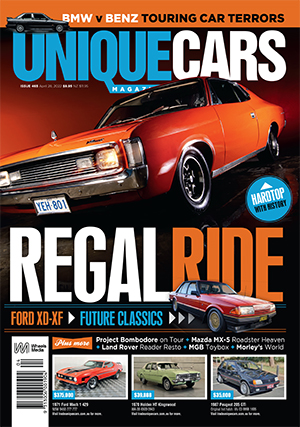 SUBSCRIBE TO UNIQUE CARS MAGAZINE
Get your monthly fix of news, reviews and stories on the greatest cars and minds in the automotive world.
Subscribe