1961 Chevrolet Impala Sport Coupe Review
---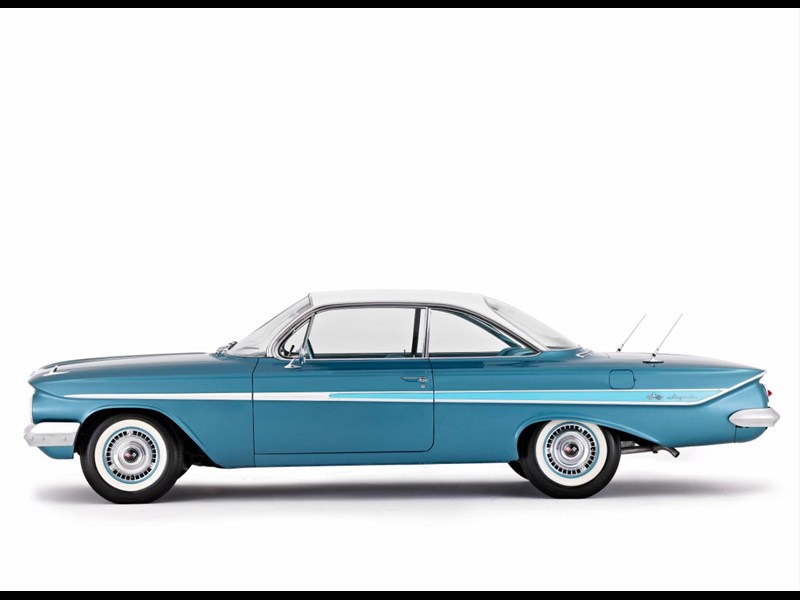 1961 Chevrolet Impala Sport Coupe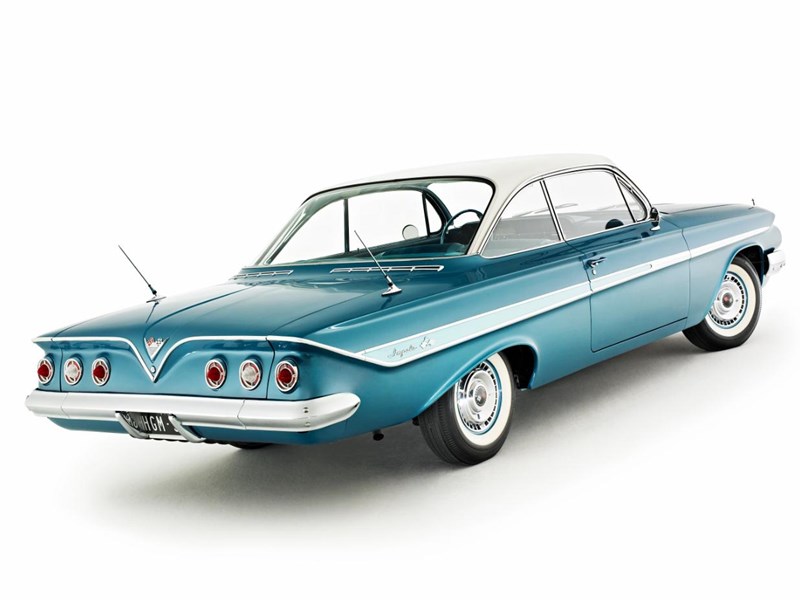 1961 Chevrolet Impala Sport Coupe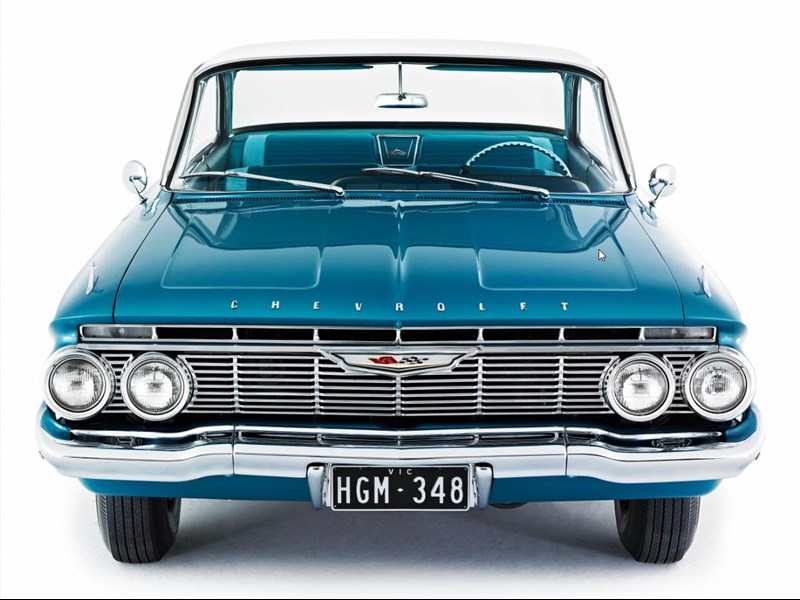 1961 Chevrolet Impala Sport Coupe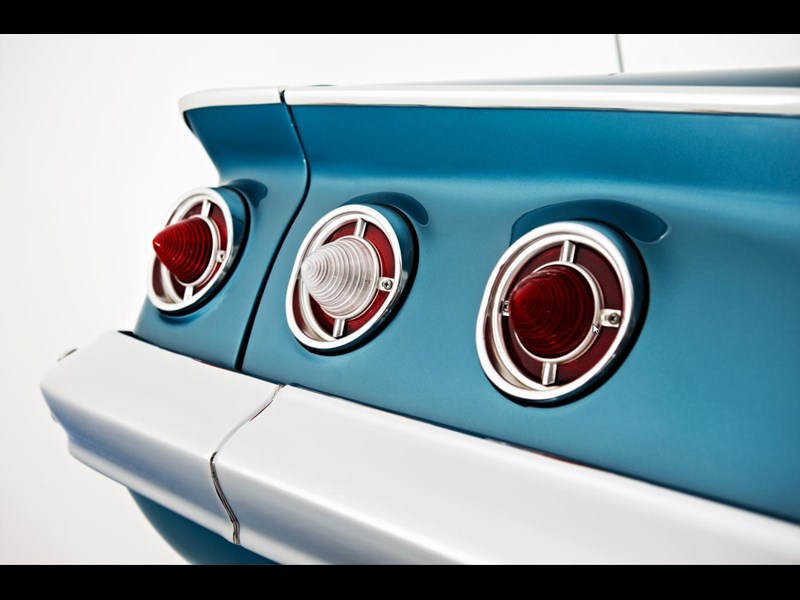 1961 Chevrolet Impala Sport Coupe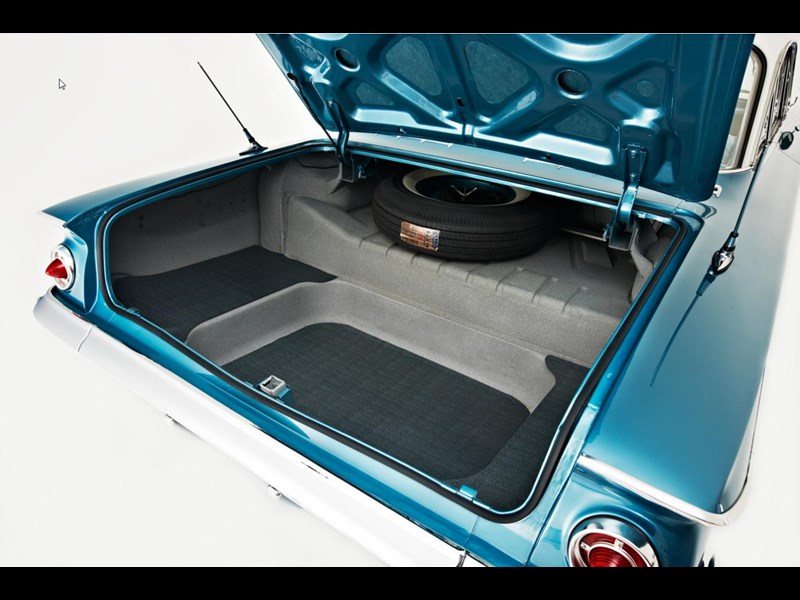 1961 Chevrolet Impala Sport Coupe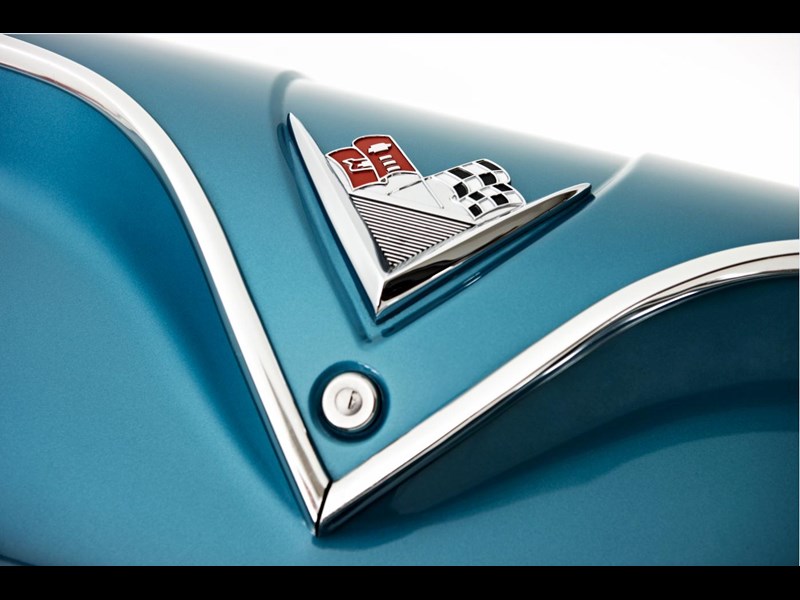 1961 Chevrolet Impala Sport Coupe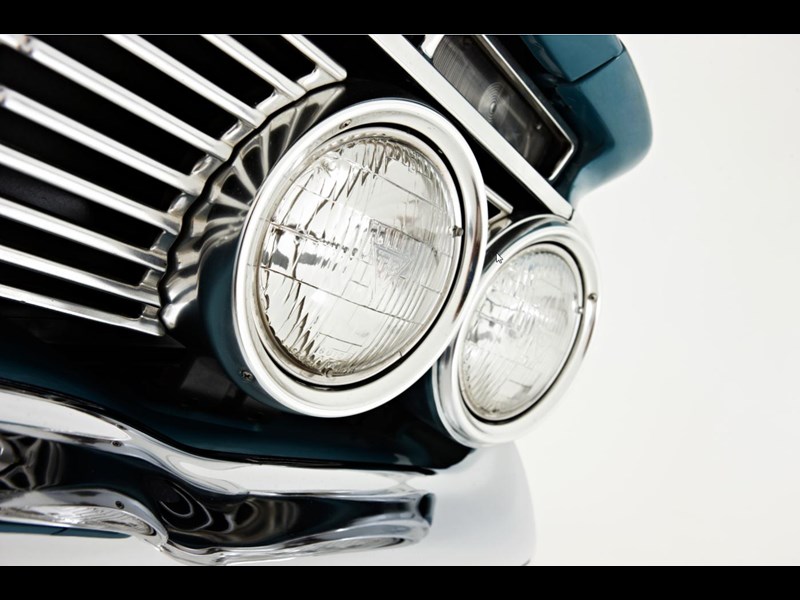 1961 Chevrolet Impala Sport Coupe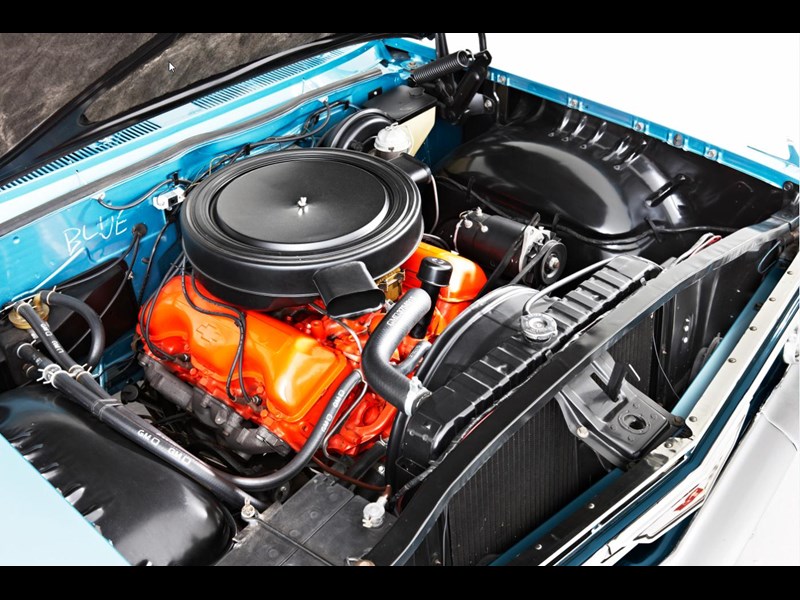 1961 Chevrolet Impala Sport Coupe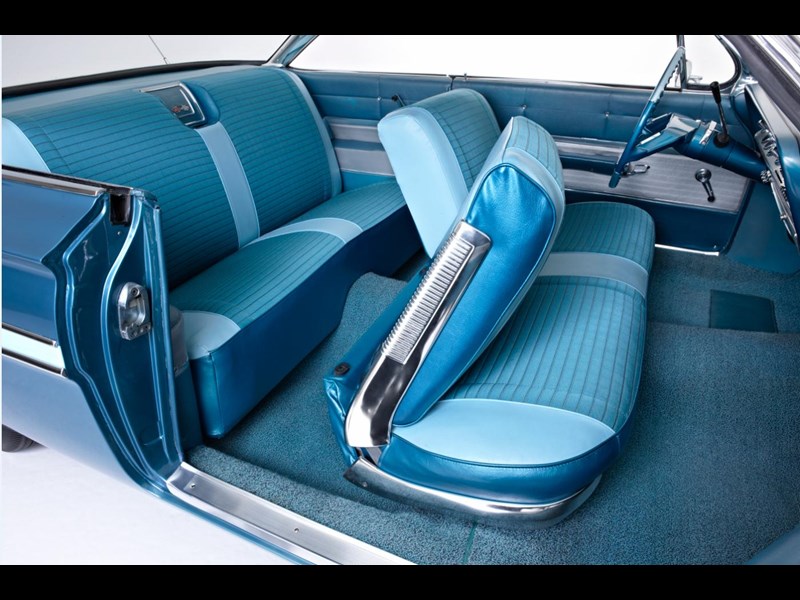 1961 Chevrolet Impala Sport Coupe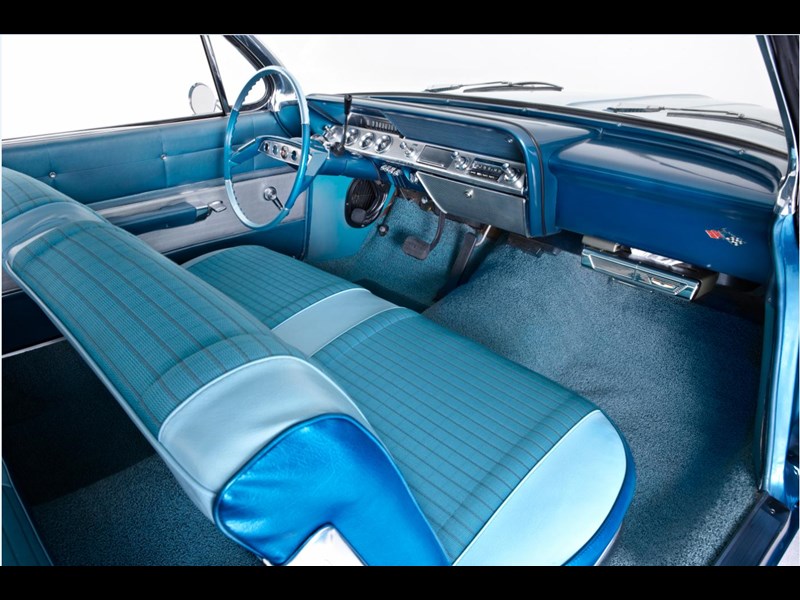 1961 Chevrolet Impala Sport Coupe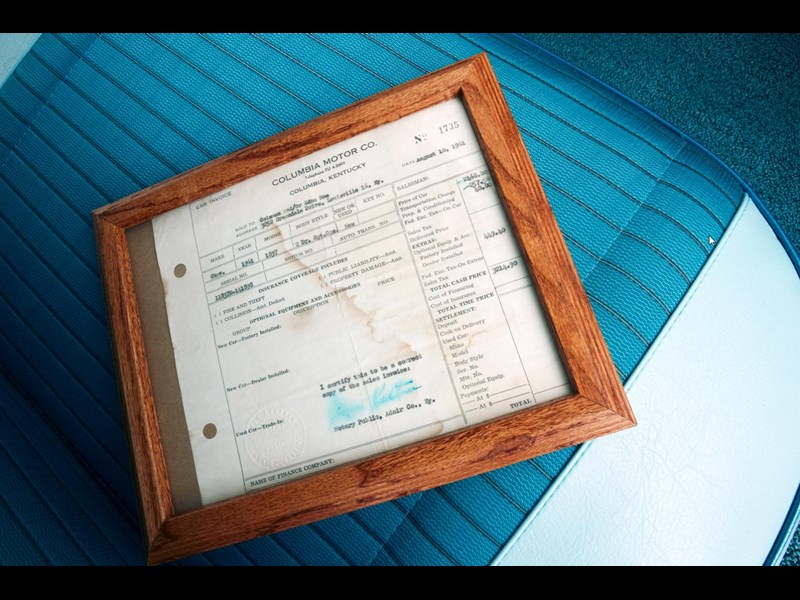 1961 Chevrolet Impala Sport Coupe

Why go through the pain and heartache of restoring a classic car when you can buy one as good as this?
Chevrolet Impala
ANIMAL MAGNETISM

There are some car enthusiasts who are handy with a spanner, blokes who can tear down a chassis or an engine and rebuild it better than before. Then there are those fussy buggers who can rub a panel to pearl-like perfection and run a spray gun over it like a two-pack Da Vinci. Then there are guys who are astute buyers, able to spot a good car from 15,000km away, buy it at the right price, and hardly have to spend a cent on it, like cover car owner, Geoff Bower.
Already a Chevrolet Impala junkie, the retired forklift driver was surfing the internet one day when he spotted this immaculate 1961 Impala Sport Coupe, commonly referred to as a 'Bubble Top' due to its rounded roofline and expansive windows.
"I've always liked the Bubble Tops, I always thought they looked fantastic. Every now and then one would pop up on the internet and I'd think, 'Geez, that's a nice-looking car, I wouldn't mind one of them'. One day this car popped up in Canada. I didn't think much more of it but I jotted down the phone number.
"A few days later I called them up but they wanted too much money – US$50,000! I found another one in Kentucky. It was only a small block but it looked good, so I organised an inspection and it turned out to be the biggest box of shit. So I went back and had another look at the expensive one then rang the owners again and asked what their minimum price was; it was US$45,000!"
Bower haggled with them during a number of late-night phone calls and the price progressively dropped to $44,000, then $42,000, until he finally convinced them to take his offer of $40,000 – but not until he'd found out more about the car.
"I couldn't organise an inspection because Canada is a pain, you can't deal in Canada the way you can in the US," he laments. "No one will cross the border to do an inspection; it was a logisitical nightmare but I ended up committing to it at 3AM one morning after seeing more detailed photos on the internet."
That was the easy part. Most cars exported to Australia leave from Los Angeles, but the Chev was located in Ontario in eastern Canada and had to be shipped by truck to Vancouver on the west coast – in the middle of winter.
"Fair dinkum, I had my heart in my mouth during this time, as there were crashes all over Canada at the time," Bower says. "I had to hire my own 20-foot container and bear all the costs. It cost me a fortune – every time someone farted beside it it cost me money – but it arrived safe and didn't have any damage because there was nothing else in the container. Basically, as you see it in these photos is how I bought it and it's a great car."
We should add at this stage that Bower bought the Impala from Legendary Motor Cars, of the TV show Dream Car Garage fame, and a quick look at LMC's website shows a large, high-quality inventory. Bower's car was sold on consignment by LMC. "My car was actually in a Dream Car Garage episode. A mate of mine rang me up one day to say a '61 Bubble Top was going to be on the show and it was my car!"
The 1961 model was the third generation (1961-64) Chevrolet Impala and design- wise it is a stylish bridge between the heavily chromed and finned cars of the '50s and the more muscular (then plain flabby) cars Impalas would become in the '70s and beyond. Its clean, uncluttered lines and minimalist interior make it one of the best looking American cars of the '60s and the pillarless Bubble Top gives the cabin an airy, open feel.
Bower's Impala is powered by a 280bhp (209kW) 348ci big-block V8, which was discontinued by Chevrolet late in 1961 and replaced by the famous 409. Only 142 409-powered Impalas were produced in 1961 so if you see a good one, snap it up.
Induction is via the hot Tri-Power triple carburettor setup, which only runs on the centre carby during normal driving; the other two kicking in when you put your foot down. "It gets up and goes alright," Bower smiles. "If you put your boot down to pass a truck on the highway it's got some go, but you'd get beaten by a Hyundai at the traffic lights!"
The rest of the drivetrain is basic Chev: A two-speed Powerglide auto connected to a stock differential. It has power steering and power-assisted drum brakes (a $43 option in '61) and runs on 14-inch steel rims with narrow crossplies, which don't do the Impala any favours in corners. "The car is fantastic in a straight line but boy, come to a roundabout and oh my god, it is shocking. Lots of American cars wander on the straights but this thing doesn't."
The interior is as elegant as the exterior and the styling is geometric, clean and unfussed with only three factory options: a tissue dispenser, push-button radio, and deluxe heater. "Don't ask me why it's called a deluxe heater, it's probably because it's got a fan in it," Bower laughs. "It's all basic stuff but in 1961 that was pretty big. It's got no seatbelts; they didn't have them then and you don't have to fit them now and the only thing I could put on it are lap belts anyway, so you're still going to bang your head on the steering wheel [in a prang]."
Amazingly, Bower has done virtually nothing except polish the Twilight Turquoise (with Ermine White roof) Impala since it lobbed in early-2011. "It's had a little bit of panel work done on the right-hand side, where it had a faded patch on the passenger door, but that's about it. What you see is pretty much how it turned up. I wouldn't call it concours but I'm not into entering judging at shows, I've got my cars because I enjoy them."
Bower's Impala gets a lot of reaction whenever he drives it. "People are all over it, they don't know what it is and there's not a lot of them in Australia. There are a few '61s but you won't see too many Bubble Tops around and you won't see too many like mine," he says. "It's a user, it's not here to sit around, I got it to drive it."
What does it feel like driving in a 20-foot-long fish bowl? "I've done a couple of weddings and the brides absolutely love it because they can be seen. It's good for seeing out of, too, because your vision has to be spot on when you're driving a LHD car here. There's no way I'd change one of my lefties to right-hand drive, you don't have to now." So, is it a keeper? "I hope so," Bower says, seriously. "Nah, it's a keeper, I really do enjoy it. I don't buy cars to make a dollar, I buy them because I'm passionate about them."
IT'S MINE
"My first car was a 1953 FX Holden, which I bought when I was 15 for 125 pounds. My mum drove it around for three years (until Geoff got his licence). She thought the muffler was gone but I never told her that I'd put extractors on it. Then she said, 'Gee, the car's going well' but I didn't tell her that I'd put twin carbies on it as well! I hotted it up a bit over those three years.
These days I also have a RHD '62 Impala four-door that was assembled in Australia. It's a beautiful car and I love it. It's got a 350 Chev', three-speed Turbo 350, and VT Commodore discs. I've had it for a long time but I use the Bubble Top more for daily driving.
I sold two LHD '65 two-door Impala Super Sport coupes this year, which I imported from the US. One was a 327 four-speed and the other was a 409 four-speed, which is pretty rare. I should have kept it but it wasn't a nice car to drive. It wandered all over the joint but it was probably the most collectable car I've ever owned. Don't ask me how I ended up with two '65 Sports coupes...
I've also got an LC GTR Torana, LJ XU-1, an FJ, EH Premier, HQ, Mini Cooper S and Austin A30. I've got my heart set on a 1970 Chevelle; I love them, but they're too expensive – you're looking at $60-80,000 for a real good one with an LS5 or LS6 engine. I hope to keep my Bubble Top, it's different, it's unique, and I love it."
SPECIFICATIONS
1961 Chevrolet Impala Sport Coupe
Engine: 5694cc V8, OHV, 16v
Power: 209kW @ 4800rpm
Torque: 481Nm @ 3200rpm
Weight: 1553kg
Gearbox: 2-speed auto
Brakes: drums (f/r)
Cost New: $2917.40*
*Feature car
 

*****

More reviews:
> Norm Beechey's Chevrolet Impala 409 review here

Search used:
>> Search Chevrolet cars for sale
Unique Cars magazine Value Guides
Sell your car for free right here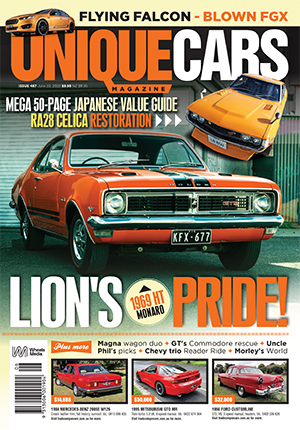 SUBSCRIBE TO UNIQUE CARS MAGAZINE
Get your monthly fix of news, reviews and stories on the greatest cars and minds in the automotive world.
Subscribe