John Bowe's TCM Mustang
---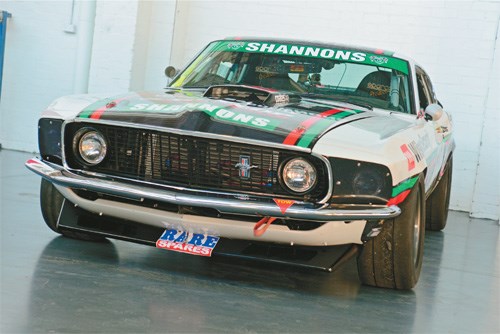 John Bowe's TCM Mustang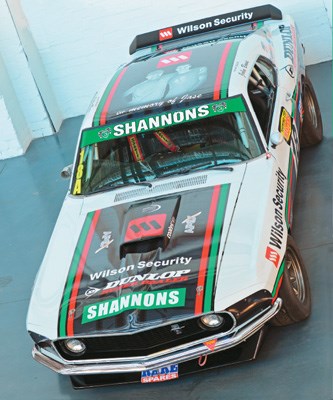 John Bowe's TCM Mustang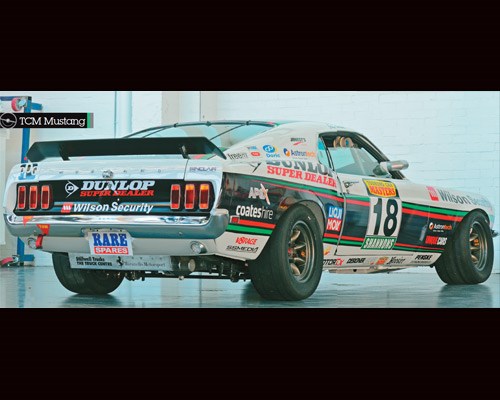 John Bowe's TCM Mustang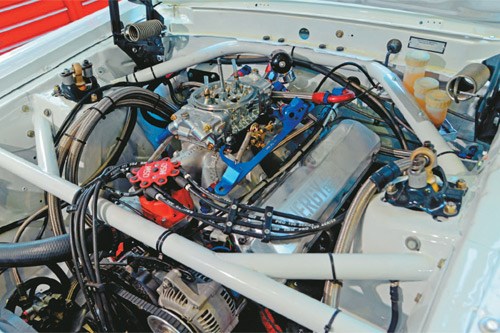 John Bowe's TCM Mustang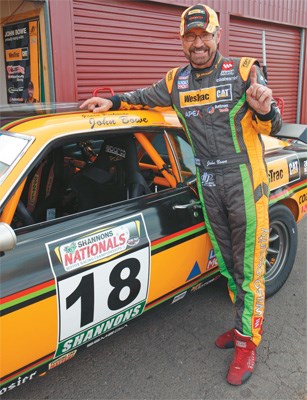 John Bowe's TCM Mustang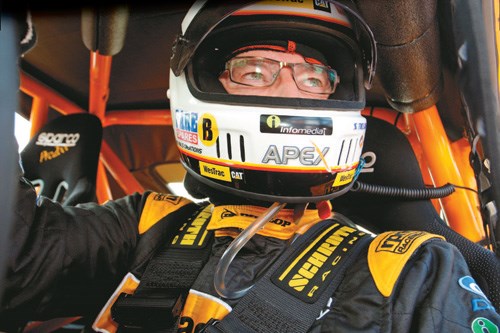 John Bowe's TCM Mustang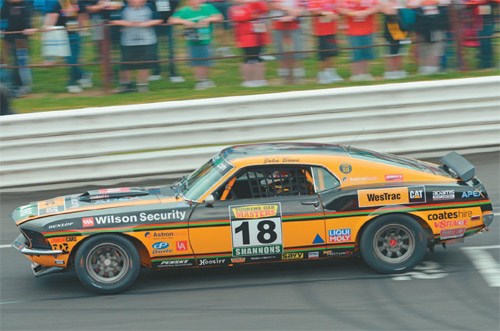 John Bowe's TCM Mustang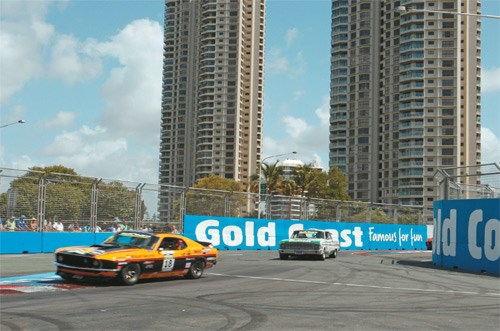 John Bowe's TCM Mustang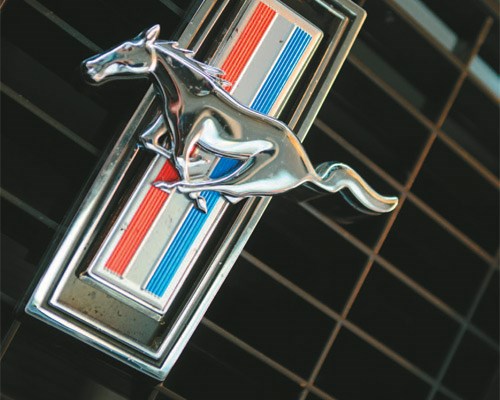 John Bowe's TCM Mustang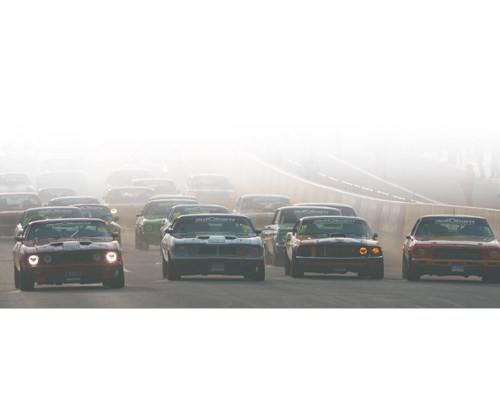 John Bowe's TCM Mustang

John Bowe's two-time TCM Championship winning 'Mustang Sally' has undergone a rebirth. But, could this be her last year?
John Bowe's TCM Mustang
John Bowe's 1969 Trans Am Mustang has been through many phases. Originally conceived for TCM head honcho Drew Marget by well known, high-end fabricator Alistair Raven, it was impeccably built, Marget racing it initially as a Group N Historic car and going on to reconfigure it to a TCM-spec beast.
Bowe joined the series in 2008, driving TCM director Tony Hunter's Camaro, and happily campaigning it for two years. His competitive interest was piqued to the point that the thought of owning his own TCM machine appealed.
Meanwhile, Marget was finding racing while administering the series a difficult juggle and he made it known that he planned to hang up his helmet in 2010, and Bowe admired the way the Marget's 1969 'Stang was put together.
"Drew has a strong engineering background and the car had a degree of quality about it that you don't see very often. So I bought it," says Bowe. Bowe had committed to the series and committed in a big way.
"All of a sudden for the first time since 1985 I owned a race car, which was not a very smart thing to do, I've gotta tell you, because since that day I have been spending money on it."
Of course it's history now that Bowe has taken the car to two consecutive championships, based around his immense talent at the wheel coupled with clever development of the car at the hands of Savy Motorsport, and now Maranello Motorsport.
In 2013, it sports a lovely new livery, put together by the brilliant Scott Yorston.
It is now the car to beat, but that has come from hard graft according to Bowe.
"I could see that we could turn the car into an absolute weapon, which we did," he says.
"I continued to develop the car and we did lots of things that improved performance. Things like optimising tyre life, rigidity of componentry, normal stuff. I'm not an engineer, but I'd seen it all in V8 Supercars."
In order to keep a degree of parity, the powers-that-be at TCM came up with a raft of success-related handicaps that sees podium placers lose a graduated scale of peak engine revs along with the requirement of carrying extra weight. It's complicated, but, in short, the more a driver places the more he is penalised.
Bowe is up front about his dislike of the system. He does however, concede that he and his Mustang are partly the catalyst for the system being put in place.
"The instigation of the success penalties have come about due to the fact this is such a good car," he says, matter of factly.
"You have to remember that Jim [Richards] and I were both professional race people so we have a level of expectation and knowledge that most people don't have in amateur classes. I don't say that as a smart arse; it's just a fact.
"The gulf between some of the cars got greater than the series wanted it to."
Bowe is a critic of the system, but suggests a very cost-effective fix. He's clearly thought about the category he loves.
"The category needs a control engine. The engines are costing a fortune. I reckon they should say now, that in 2015, we go to a control engine and, if someone is going to build a car, that they put the control engine in from now on, " he says.
"The control engine needs to be similar to those being used in New Zealand Supertourers, which would cost $12 or $14,000."
The engine Bowe is proposing is a 7.0-litre small block, all-aluminium, fuel-injected V8. It is not a product of a standard mass-production assembly line, but rather, hand-built at PBC, (Performance Build Centre) based in Michigan in the US. Each engine is hand assembled by a specialist technician, who personally signs it off on completion. The facility is dedicated to crafting engines for speciality applications, such as the NZ V8 Supertourer Series.
Bowe is very aware that some of his opinions in this area will raise hackles. That's not what he desires, but he reckons it needs to be said. It's not personal and he is quick to point out his love of the category, and most of all - the cars.
"Having said all that, I love driving the cars. They are big and powerful, have quite narrow tyres and brakes that are not fantastic by today's standards. I'm hugely attracted by that.
"I have a great deal of respect for the guys that run the series; they do a very difficult job, but I have never been into things where you are handicapped for going well."
But Bowe acknowledges that without it, he and other TCM front runners would be scooting off into the distance and boring fans with predictable results.
"I do understand that there needs to be some degree of parity, but it just goes too far.
"Here are the facts. My car started this year with 6900rpm against 7300rpm last year. It have to go to the second round with 6600rpm. That's a very big penalty.
"In V8 Supercars they don't handicap you if you are going well. Jamie Whincup would have won half the races in the last four years and no-one says 'Jamie you have to carry 50 or 80 kilos and we are going to give you 7000 revs'."
Bowe claims that winning is not the driving force behind his campaign.
"I don't want to win every race and I don't care whether I win every race, but I am very competitive as a person and I want to do my best. I hate the idea of being put back far that you can't be competitive. It's not a racer's mentality and never has been."
"I've been arguing about this for years, but nothing is going to change. I'm just going to race this year and see what happens," he concludes.
Get JB away from the politics and talking about the racing, and he lights up. It's clear that he just wants to race, that once buckled in he becomes the raw racer – as competitive and talented as he ever was.
It's as if he'd happily live in the cockpit of a racing car. As competent an entrepreneur as he is, it's still all about the competition. Particularly when he speaks of Jim Richards, his long-time TCM on-track foe.
"I have a massive regard for Jim Richards. Out of all the people in the category, he's the guy I like driving against most. He's hard and fair and doesn't do anything stupid.
Because of that and the amount of respect I have for him, I try and not do anything stupid back to him. That's how it should be in cars of that era," he says.
The costs of keeping a front-running TCM car at the pointy end have become prohibitive, with cars worth around $300,000, and engines, along with componentry, soaking up big dollars to develop and indeed keep operational. Bowe claims this as the main reason for his call for a control engine. He reckons it is good for both the competitor and indeed the series' longevity and possible growth.
"Raising the money to do it is not easy. I have a lot of help from quite a few people, but the cost of racing in the series is getting bigger and bigger because of the performance of the engines. That is driving the cost up and has done for a while. It's the same in any category in the world.
"The fact is that this category can't afford to not have enough numbers in it. The first priority is to get enough money to do it and the second is whether you are enjoying it or not, and I'll see  at the end of the year. I am enjoying it now and I have enjoyed the series."
His final words are delivered with real sincerity.
"I've made the obligation to stay in TCM for this year, but whether I stay or not is up in the air," he says with that trademark steely eye contact.
Hmmm… TCM without JB? Let's hope not.
> Check for the latest news here on the Touring Car Masters website.
*****
 
More reviews:
> Will Vining-Falvey's TCM Mustang review here
Unique Cars magazine Value Guides
Sell your car for free right here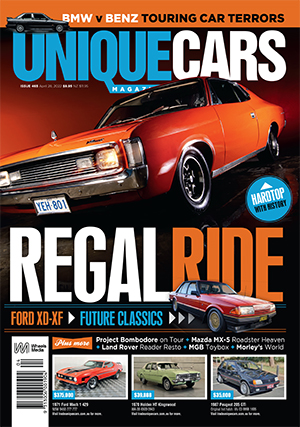 SUBSCRIBE TO UNIQUE CARS MAGAZINE
Get your monthly fix of news, reviews and stories on the greatest cars and minds in the automotive world.
Subscribe