Holden Camira: Aussie original (JB,JC,JD,JE)
---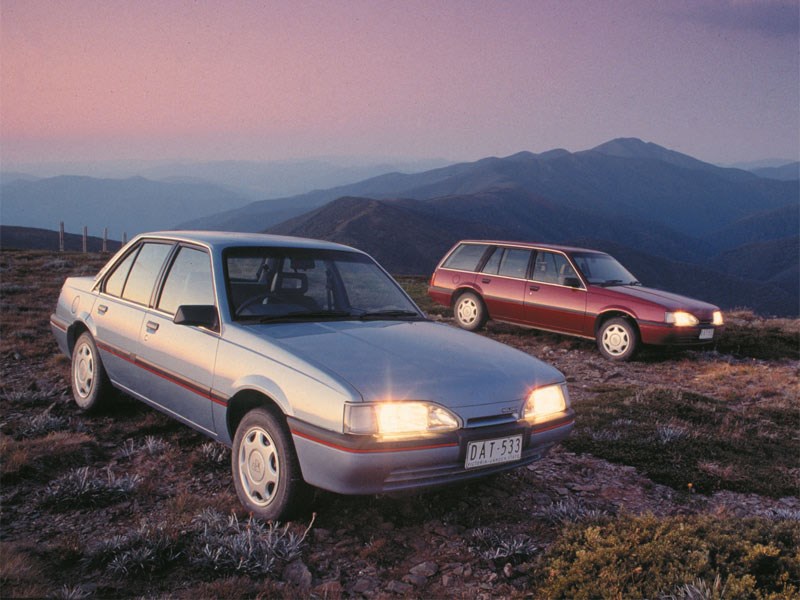 Holden Camira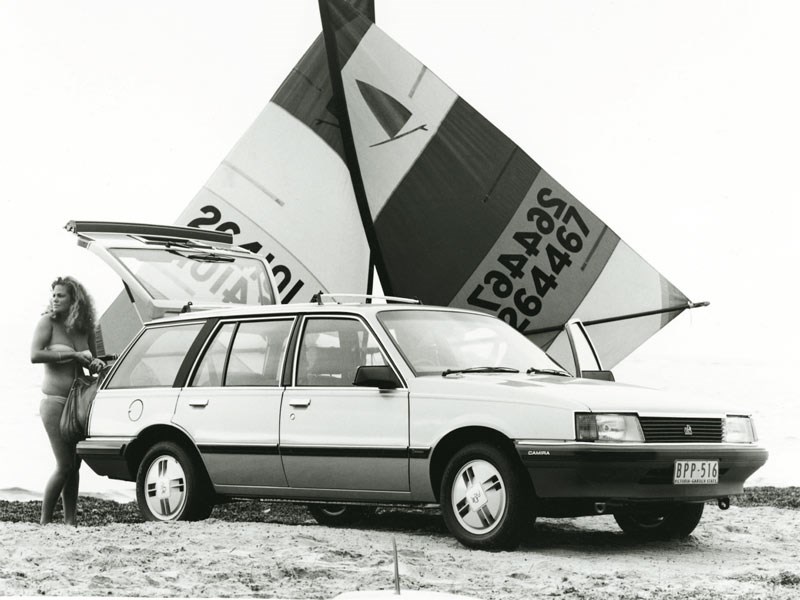 Holden Camira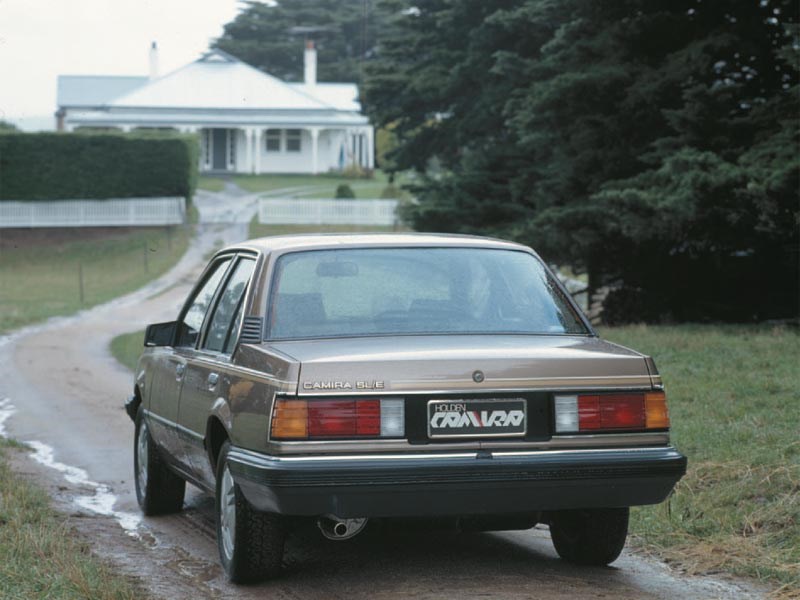 Holden Camira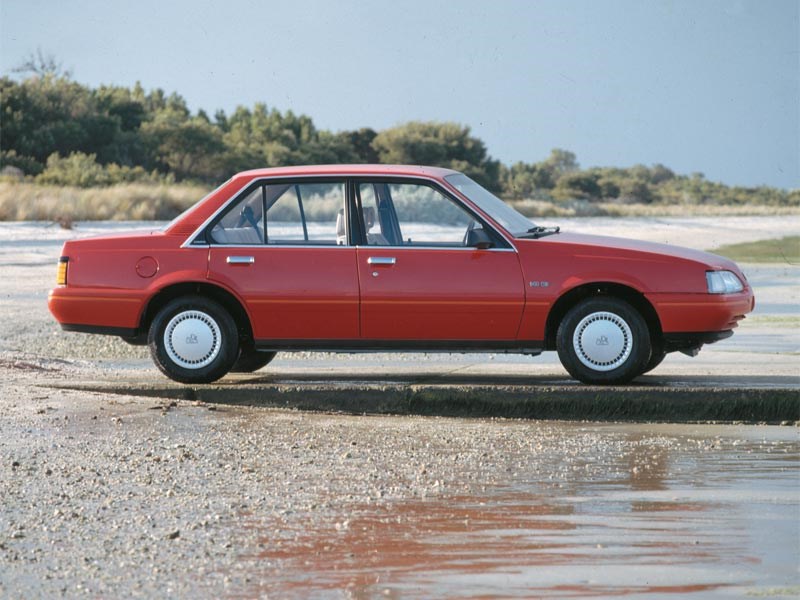 Holden Camira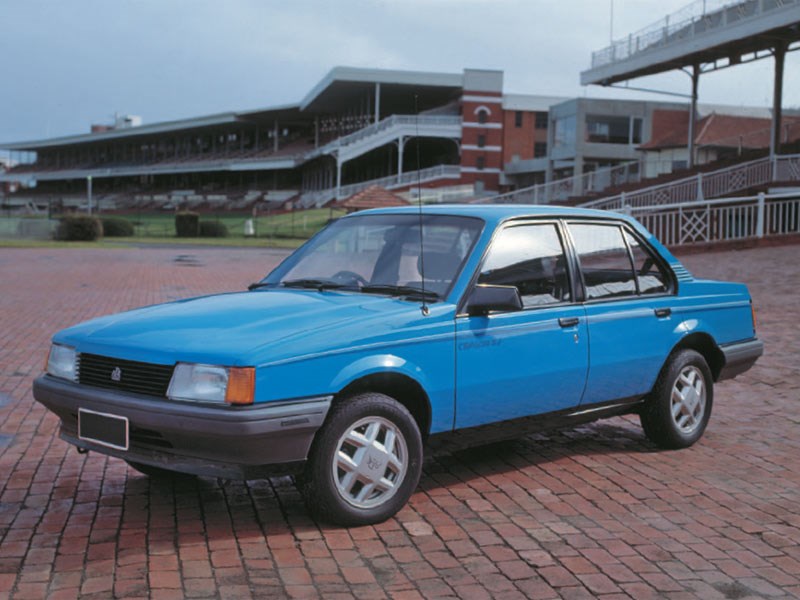 Holden Camira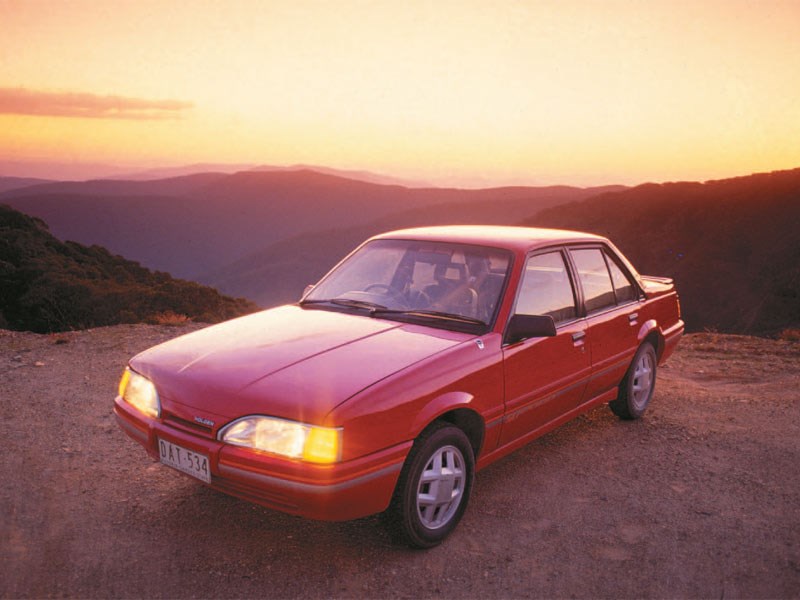 Holden Camira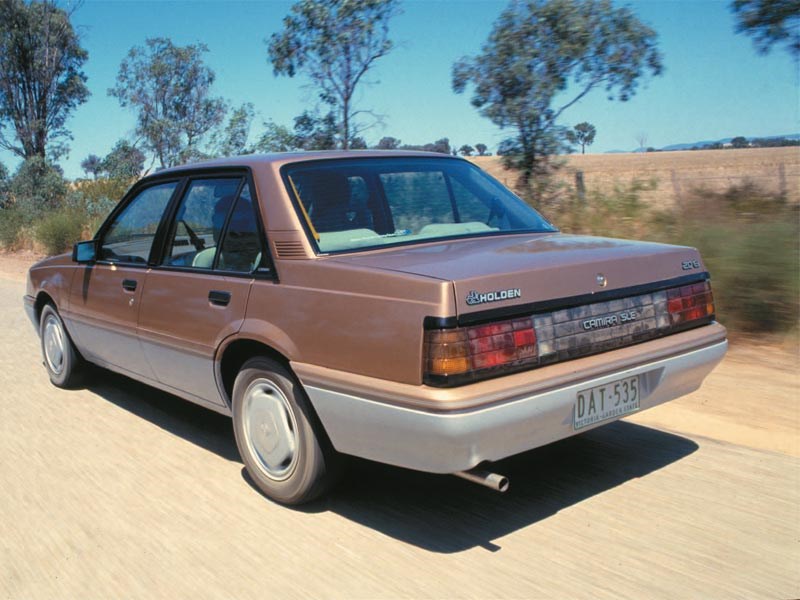 Holden Camira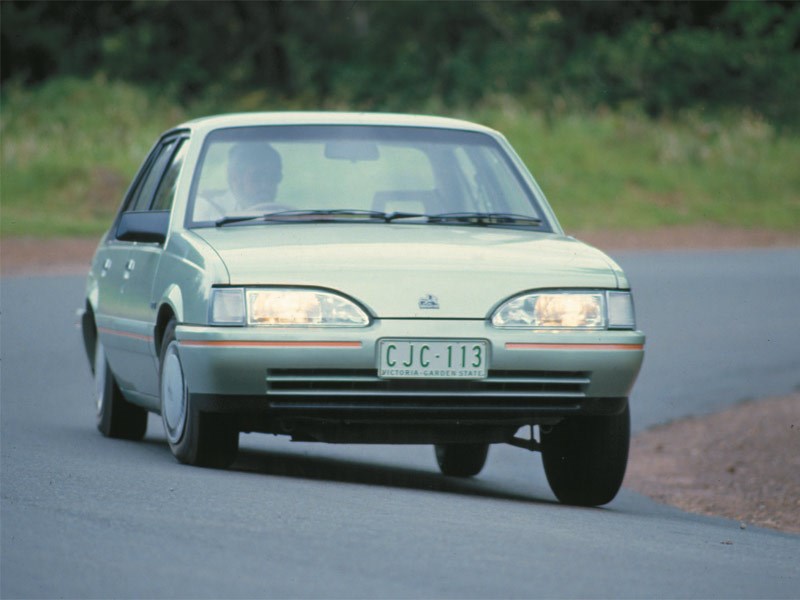 Holden Camira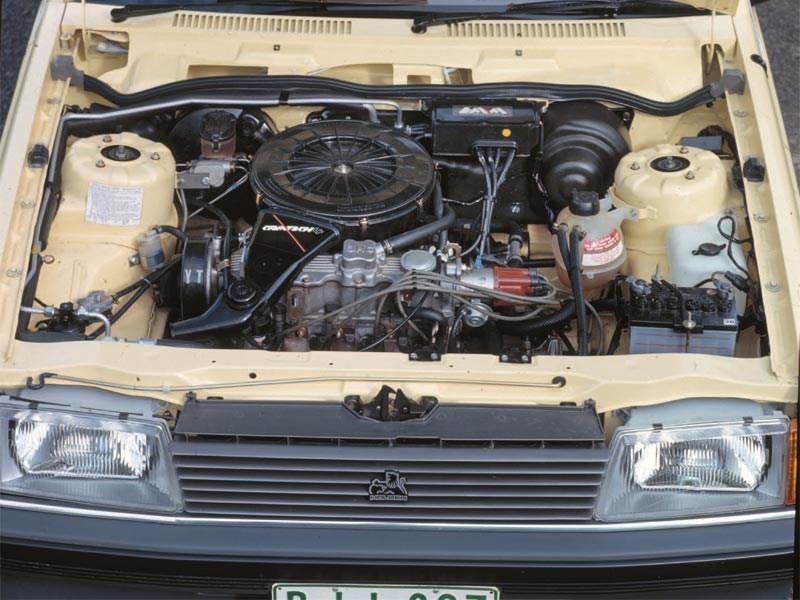 Holden Camira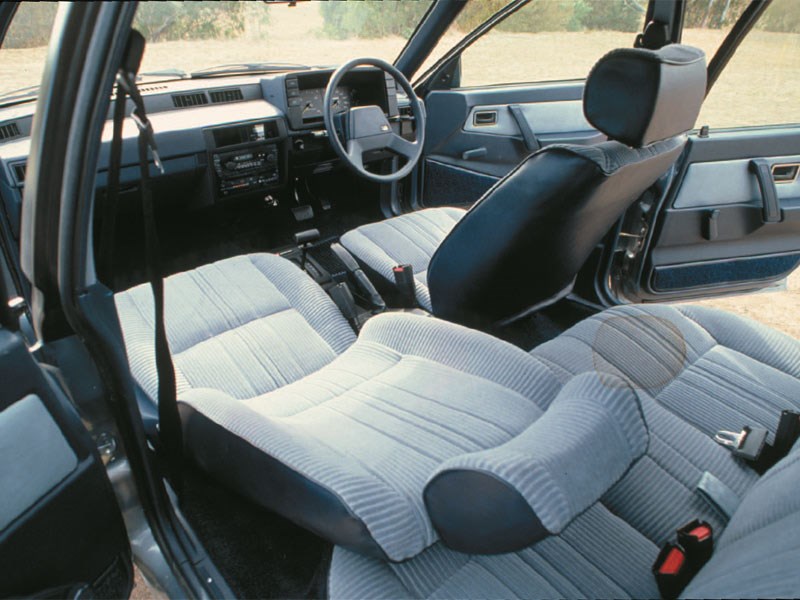 Holden Camira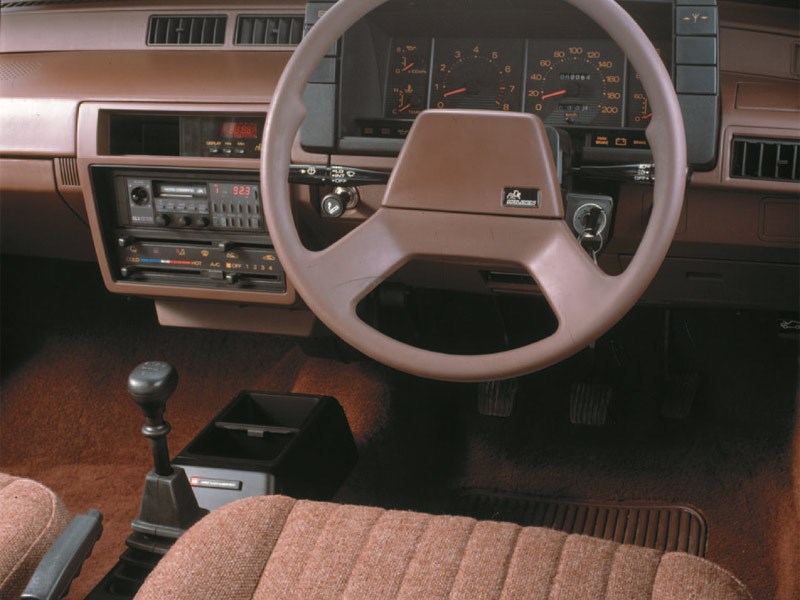 Holden Camira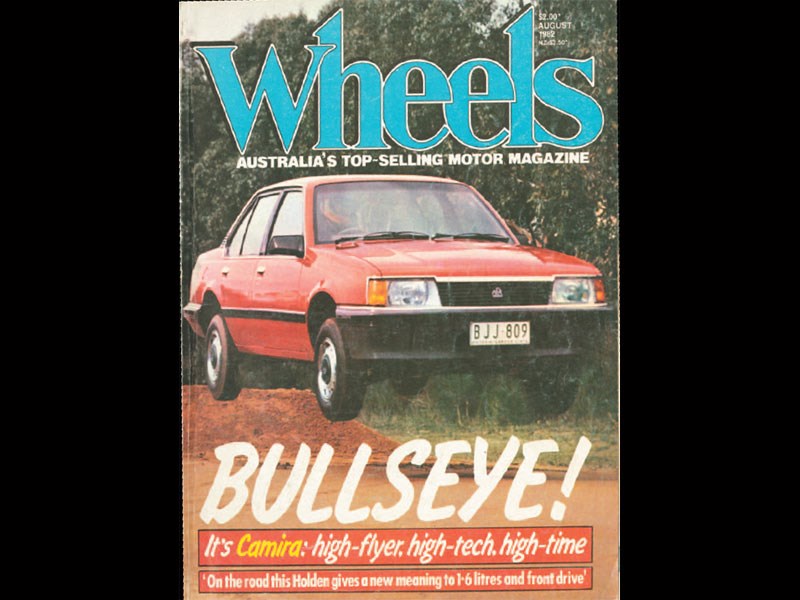 Holden Camira

Joe Kenwright looks at the Holden JB-JE Camira - buyers either loved or hated them...
Holden Camira
Plagued by early teething problems, Holden's front-drive Camira was regarded as the world's best J-car. Buyers either loved or hated it...
Front of centre
Holden's original JB Camira was a game changer for the company, and the Australian car industry, when it launched in August 1982. It forced GM-H to base its small- and medium-car future on front-wheel-drive models, and in doing so, to embrace the shift to large-scale plastic assemblies. Holden built the Camira's new 'Family II' engine in Port Melbourne, and the Holden Engine Company would become an important part of the global engine supply line for General Motors.
Yet the Camira was ultimately more successful at adding credibility to its new front-drive rivals – Ford Telstar/Mazda 626 (1983), Mitsubishi Magna (1985) and Toyota Camry (1987) – than it was at generating a solid future for Holden as a small-car maker.
By the time Holden introduced the JE range in 1987 – with the engine Camira needed (and deserved) from the start – a new locally-built Camry was ready to snatch the widespread acceptance that had eluded it.
Ironically, under the Button Car Plan, Holden was forced to replace Camira with a version of the Camry, re-badged as Apollo. But before the Camira was dropped in 1989, several versions established long-term benchmarks for local small- to mid-size family cars.
The Camira was created out of envy. Detroit executives looked longingly at how the Japanese could build a model like the Toyota Corolla, then laugh all the way to the bank as they produced essentially the same car to suit a global market for unbelievable economies of scale.
Enter the 'J-car' – a model GM predicted would sell almost 500,000 in its first year in the US alone, before challenging the Corolla for global volume. Within a year, however, the US versions were in serious trouble. After a promising start, so was Holden's Camira.
Official figures confirm its initial acceptance, followed by a rapid decline. Holden produced 85,725 examples of the original JB Camira (August '82 – November '84), 36,953 of the JD facelift (November '84 – April '87) and 29,129 of the excellent JE (April '87 – August '89). Annual sales pinpoint exactly when this happened: the 1983 tally of 33,193 Camiras slipped to just 10,377 in 1986.
In Europe, the J-car became GM's first number-one seller in the medium class, ahead of the Ford Cortina, Renault 18, Peugeot 305 and VW Passat. Yet here lay the clue as to why success eluded it elsewhere.
The J-car wheelbase was set at 2577mm, just short of the TF Cortina and LH/ LX Torana. In Europe and Australia, it had to sit under the Opel Rekord/ Holden Commodore on their 2668mm wheelbases, and be short enough in length to avoid cannibalising sales.
Despite having a longer wheelbase than its Japanese rivals, the J-car's 4.4m length remained significantly shorter. Further challenges outside Europe were its 1.6-litre engine and its styling – both of which made it seem smaller than it actually was.
The 1981 VH Commodore eventually sent Holden broke because it looked too small alongside a Falcon. Making the Camira look smaller than the sizechallenged VH was a classic case of two wrongs not making a right. Holden's compromise involved using Isuzu J-car sheetmetal (from the Aska) and garnishing with VH Commodore styling cues.
In the US, the J-car was given different faces for Cadillac, Chevrolet, Pontiac, Buick and Oldsmobile versions – each delivering a strange mix of European discipline and US excess. Bulking up the US dashboards and trim highlighted this global clash of priorities. In Europe, the J-car's minimalist dash and door trims were designed to generate best-in-class cabin volume.
As a single global design, the J-car could never work. It had to be modified, usually unsuccessfully, to fit too many disparate GM brands. Global models from Japanese rivals only had to fit the priorities of one manufacturer!
Because Europe had not yet recovered from several oil shocks, a light and efficient 1.6-litre four that did the work of a 2.0-litre with the running costs of a 1.6 still had merit in 1982. Think VW Golf 1.4 today. For the US and Australia, where a J-car engine was often fed through an old-school three-speed automatic, drove a power-steering pump and powered an airconditioning compressor, it was a huge ask for a 1.6-litre family car.
Chevrolet simply bypassed the Opel 1.6 for its own 1.8-litre pushrod engine. Torquier and cheaper to build, it produced a feeble 66kW versus the Family II's 64kW, but it wasn't the answer for Holden. Because the 1.6 was made here, exempt from duty or US dollar fluctuations, selling it as a credible 2.0-litre substitute was Holden's only option. And it succeeded ... initially.
The big-dollar architecture such as doors and cabin were common across the globe. Large plastic structures front and rear were used to distinguish them, except Holden was still building steel-bumper cars. Holden had never built plastic sections as large as an entire fascia below the front and rear panels. Skilled GM-H engineers had to swap from tooling for steel to plastic overnight, then learn on the job. The Camira featured the largest one piece plastic sub-assemblies built in Australia at that point.
Before Holden got it right for the VK Commodore, the first Camiras were a disastrous mix of ill-fitting and short-lived plastic components and steel with a dull, old-school paint finish. A Camira could look 10 years old at age three. Body sealant used on local Holdens in 1982 had a bad habit of shrinking around the firewall, allowing torrents of water to collect under the carpet inside. The Camira then added a few drainage problems of its own. Many started to rot almost from day one.
Another design shortfall surfaced. So the Family II engine could be driven flat-out on German autobahns on start-up, the alloy head's internal walls were cast thin for fast warm-ups, and piston  ring tension was reduced to cut friction when cold. Local JB Camira engines were soon blowing oil smoke as a result of insufficient ring tension. Australians concluded that the smaller 1.6-litre was wearing itself out trying to match a 2.0-litre. Aussie indifference to proper coolant would create premature holes in the head, then a leaky rocker-cover gasket would drip oil over hidden cooling-system hoses and cause them to blow – just like an early Golf or Passat.
The 1985 JD Camira facelift renewed interest with its powerful multi-pointinjected 1.8 option lifting power to 83kW and torque from 125Nm to 146Nm. Teamed with a new five-speed, close-ratio manual, performance jumped dramatically. At SL/E level with power-assisted steering, it set a dynamic benchmark for Australian conditions. Styling linked to Phil Zmood's forthcoming VL Commodore facelift made the JD look fresh. But in 1986, a big drop in compression ratio and a downgrade to basic single-point injection for unleaded petrol hosed the 1.8-litre fire out to almost 1.6 levels.
Sadly, the JE's 2.0-litre multi-point EFI upgrade in April 1987 was too little, too late. The JE still looked very similar to the now-discredited JD unleaded range. And even though the new engine boosted power to 85kW and torque to 176Nm for one of the most enjoyable drives at any price, early Camira problems had become highly visible on Australian roads by that time.
In 1987, Holden was still on the skids. Its one chance of surviving was to get the VN Commodore right against almost impossible odds. As Detroit's dream of world roads covered in J-cars crashed and burned, Holden developed some of the most cohesive J-cars in the first JD and final JE Camiras. Except the wide-bodied Magna had moved the goal posts.
In this context, the Apollo-badged Camry – yet another failure – made as much sense as another reworked J-car, without the cost.
Unique Cars magazine Value Guides
Sell your car for free right here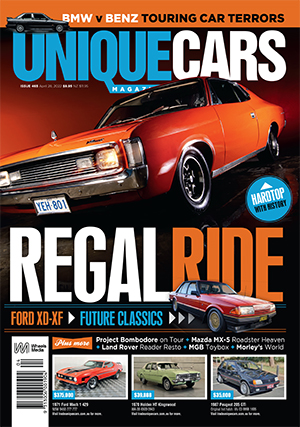 SUBSCRIBE TO UNIQUE CARS MAGAZINE
Get your monthly fix of news, reviews and stories on the greatest cars and minds in the automotive world.
Subscribe