350 V8 Veskanda
---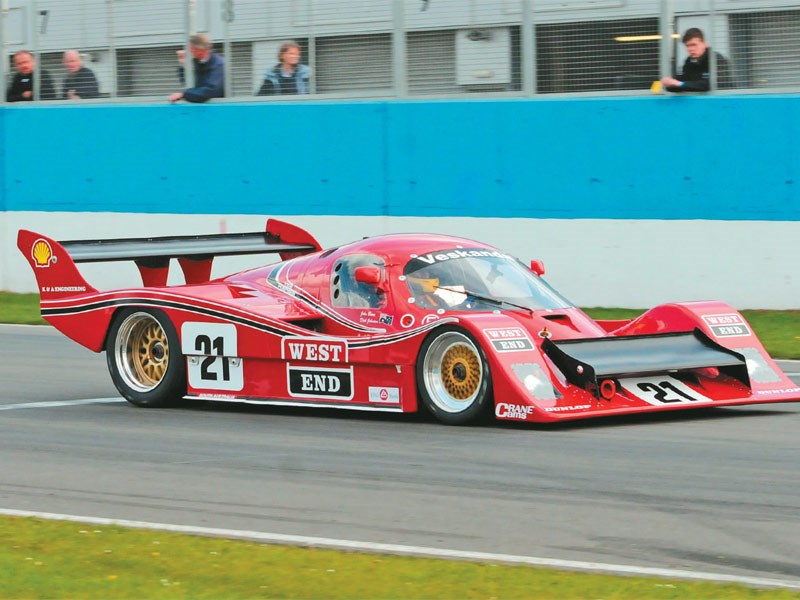 350 V8 powered Veskanda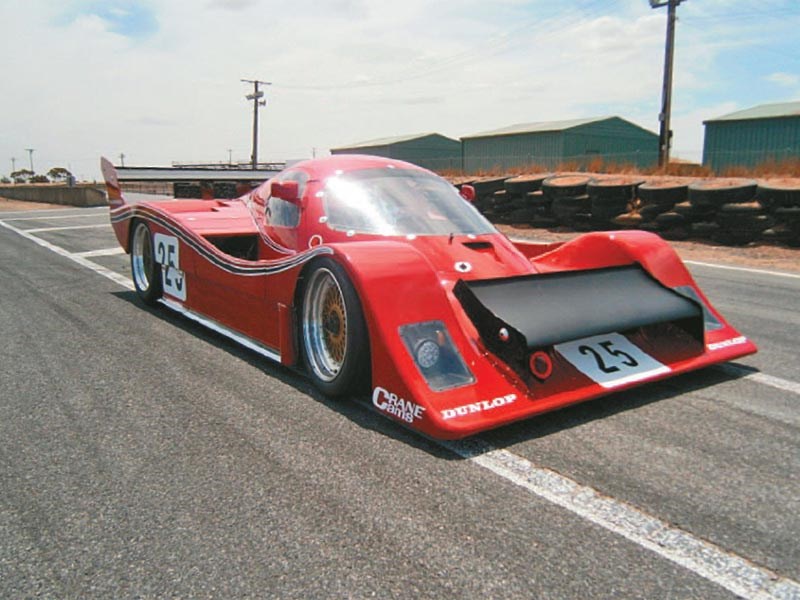 350 V8 powered Veskanda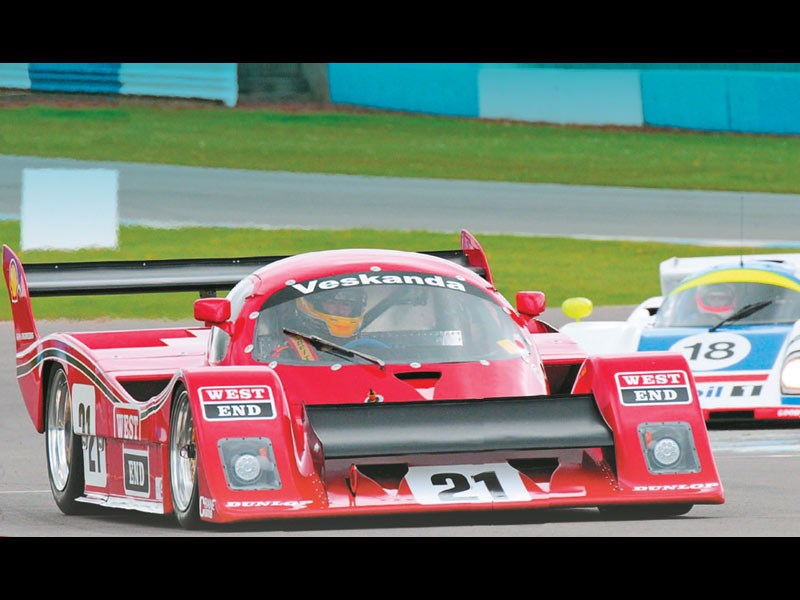 350 V8 powered Veskanda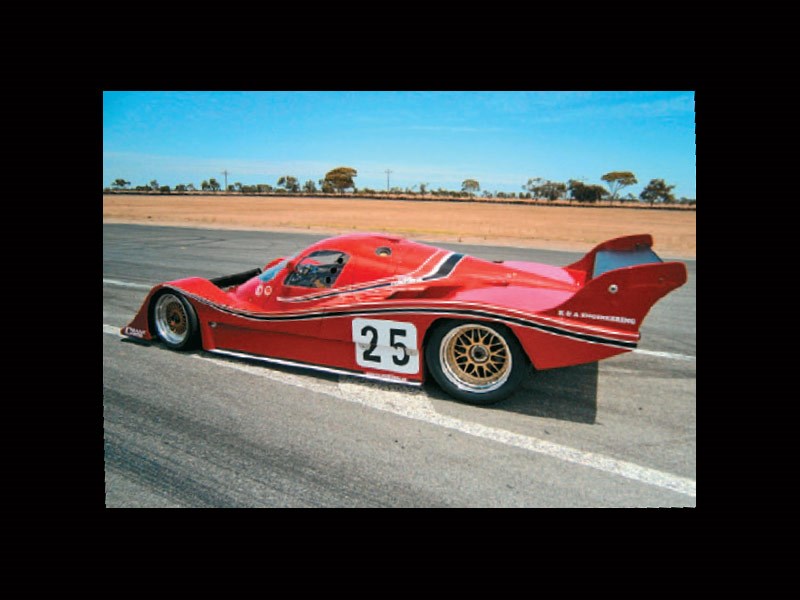 350 V8 powered Veskanda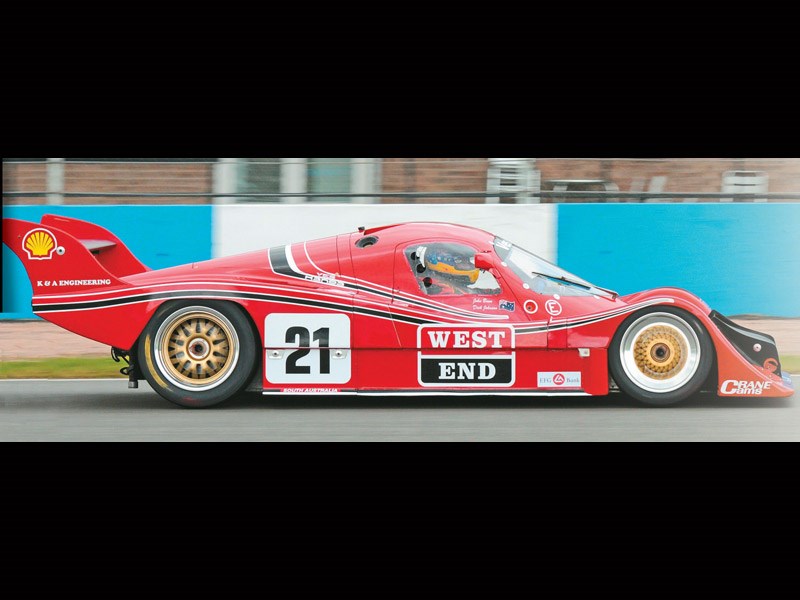 350 V8 powered Veskanda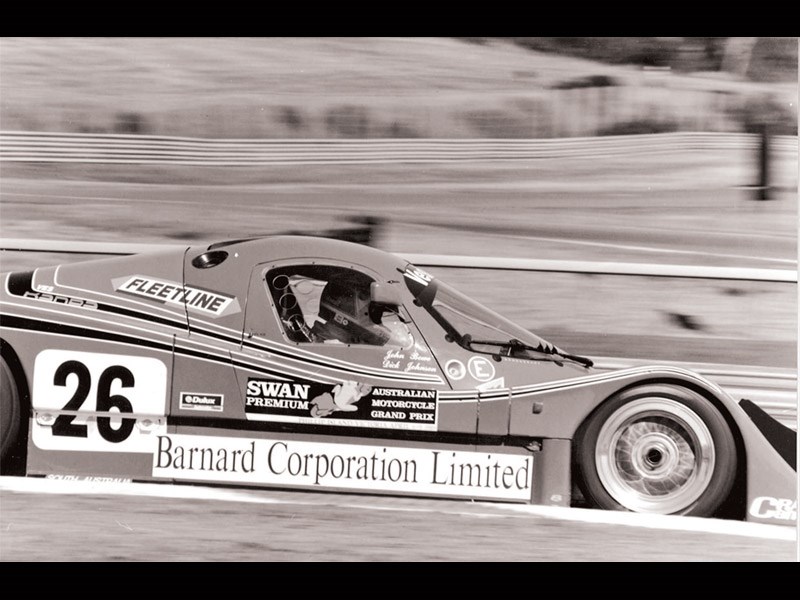 350 V8 powered Veskanda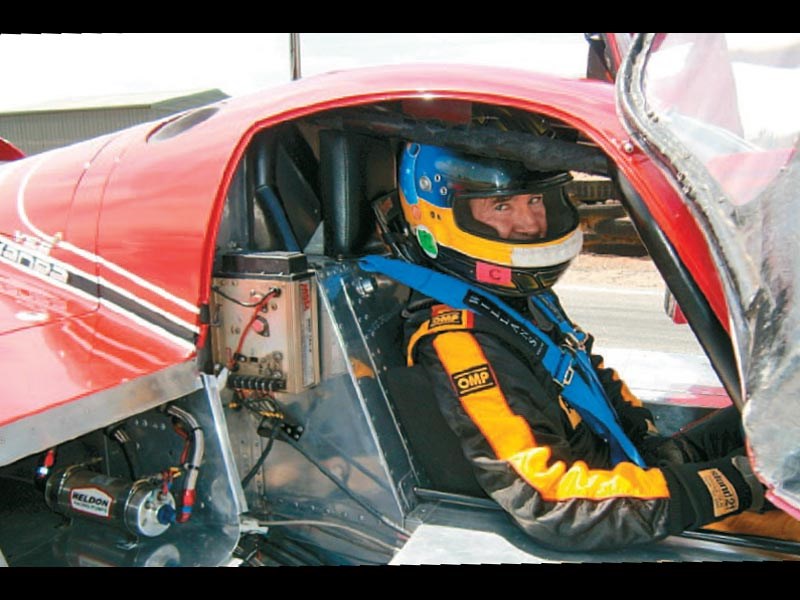 350 V8 powered Veskanda

John Bowe has driven many things, but a favourite was Australia's fastest sports car, the fabulous 350 V8-powered Veskanda...
350 V8 Veskanda
Bowe's Brute

In 1985 Bernie Van Elsen invited John Bowe to campaign his unique Veskanda in the 1986 Australian Sports Car Championship. Van Elsen's car had been built by K & A Engineering in his home city of Adelaide and was initially powered by a 5.0-litre Chevrolet engine. For the 1986 series it ran a full-house 350 and romped home to victory.
Bowe set the lap record of 1:04.3 at Surfers Paradise in round three of the championship. He had already won the first two rounds at Amaroo Park and Adelaide International Raceway and Park and Calder Park to complete a clean and very fast sweep.
There's no doubt the Veskanda is the fastest sports car ever produced in this country. It is now owned by historic racing specialist Paul Stubber. So many more victories and perhaps lap records beckon. Bowe hasn't driven it for many years but still raves about this exciting and powerful machine.
"It's fantastic. I loved it. You always love cars you win lots of races in. I only drove it once with the 5.0-litre engine and that was at Calder but the torque and driveability was much better when we switched from 5.0 litres to 5.7. "It's a really well-designed car and was quite innovative. It had quite good downforce for the era. Ground effects downforce was in its infancy at the time. It was built for International Group C racing, which is a fuel consumption category."
Bowe shared it with Dick Johnson in the 1988 Six-Hour race at Sandown, where all was going well until they ran out of fuel.
In 1987 Bowe set a lap record of 44.36 seconds at Amaroo Park. That time was not beaten in the 11 years before the circuit succumbed to Sydney's western spread.
Equally remarkable is Bowe's Veskanda lap record at Phillip Island for the category known as R Sports, which was set on 5 March, 2000. The time was 1:28.98. As far as I can deduce, it's the fastest time ever recorded by any car with mudguards.
"It would do 24s now," Bowe says. "Paul has nearly 750 horsepower but back then we only had 550." Incidentally, the Phillip Island lap record of 1:24.2215 was also set in 2000, on 13 February. It must have been a super fast year at the Island!
JB reckons that when he was reunited with the car at Phillip Island in 2000, everyone was the same but 12 years older. Groundhog Day.
Then another dozen calendars whizzed by. From 2000 to 2012 the Veskanda was put out to pasture but now it's back with a vengeance. As I write this, Paul Stubber is preparing to race it at Donington Park, where he drove the car in its European debut a year ago.
Australia, says Bowe, has the strictest historic racing rules in the world. You have to run cars on period equipment, so locally, the Veskanda would have to run the 18s it is allowed to run in Europe with speciallydeveloped tyres.
But the reason the Veskanda is featured here now is its heart, the Chevrolet small block V8. Bowe agrees the Chevy 350 is the classic American production performance engine. It was the greatest at the time, he reckons, "I think you could fairly safely say it still is. It's a really cheap solution to a really fast engine."
The availability of genuine, high-quality American-made parts at affordable prices is a key element in the 350's enduring fame.
Will it ultimately turn out to be the most JB reckons that when he was reunited on 16-inch wheels, rather than th important engine in history?

I RACED IT...
JB looks back on the greatest 350-powered car he ever raced...
There is no doubt in my mind that the small-block Chevrolet is one of the most significant engines of all time.
By the time the 350-powered version came along, the engine had enjoyed huge success in 283, 302 and 327 guise.
The 350 formed the basis for many varied and interesting race cars, hot rods and customs.
My own experience with the mighty Chevy 350 started in 1985 in the Veskanda. By that stage there were many aftermarket cylinder heads, cranks, fuel injection and other hot-up bits available for the 350, in fact a whole 350 small block industry existed.
The Veskanda allowed me to dominate Aussie sports car racing over a three-year period. It had fabulous grip and an extremely reliable, torquey engine.
My mate Paul Stubber races the car in Group C Historics in England.
Back in the day it had 550 horsepower, but Kenny Mack, of 888 V8 Supercar fame, has persuaded almost 750 horsepower from the same engine. Such is progress!
Much later, my first foray into Touring Car Masters was aboard Tony Hunter's lovely '69 Camaro. It had a 350, too.
The 350 engine has given me many race wins and lots of racing pleasure and I imagine it will still be winning races in some form or another in 50 years time.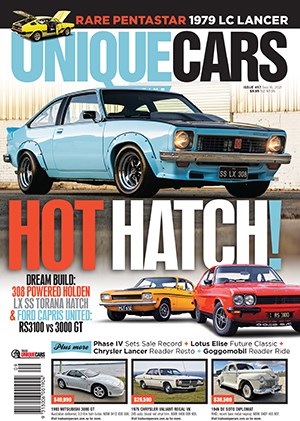 Subscribe to Unique Cars Magazine and save up to 42%
Australia's classic and muscle car bible. With stunning features, advice, market intelligence and hundreds of cars for sale.
Subscribe