1978 Pontiac Trans Am: Smokey & The Bandit
---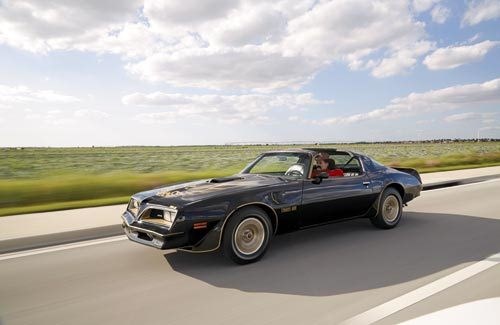 1978 Pontiac Trans Am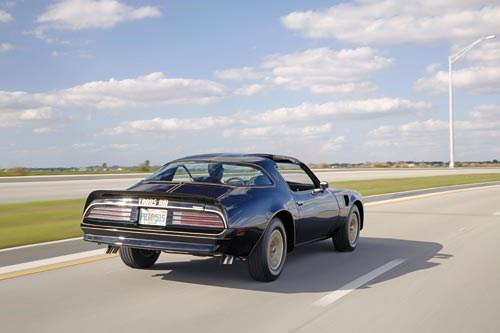 1978 Pontiac Trans Am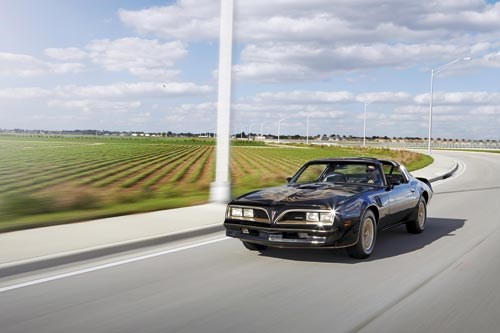 1978 Pontiac Trans Am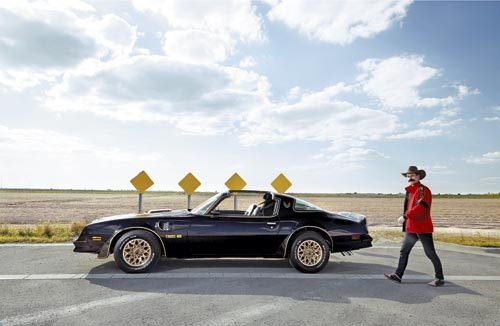 1978 Pontiac Trans Am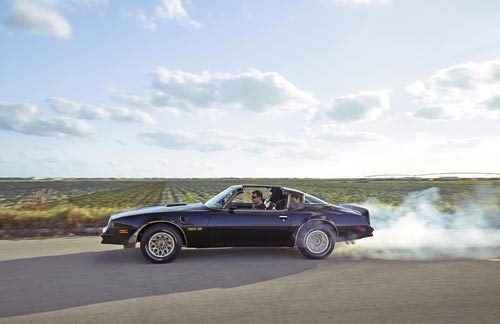 1978 Pontiac Trans Am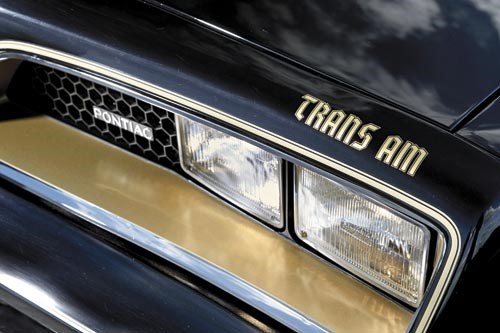 1978 Pontiac Trans Am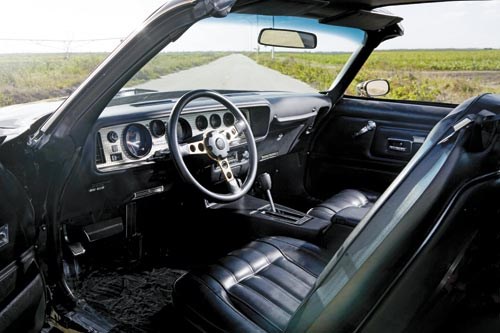 1978 Pontiac Trans Am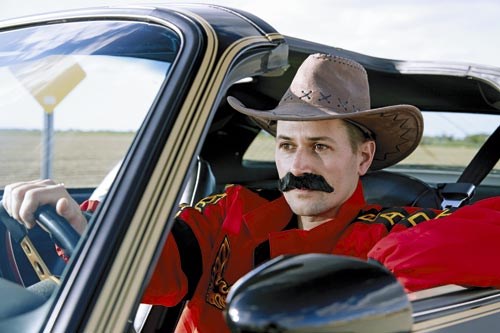 1978 Pontiac Trans Am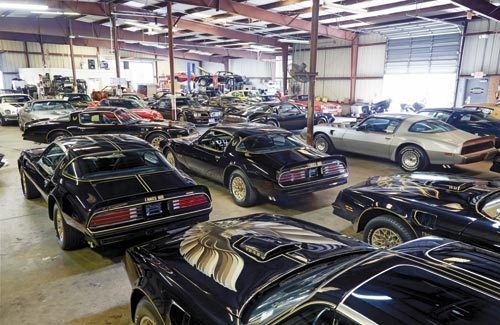 1978 Pontiac Trans Am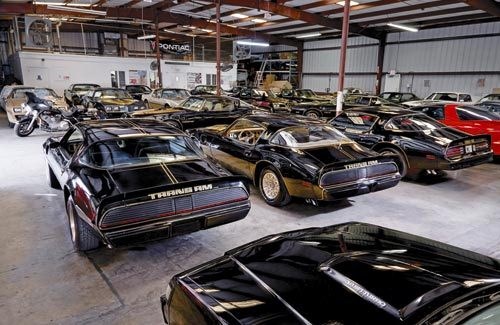 1978 Pontiac Trans Am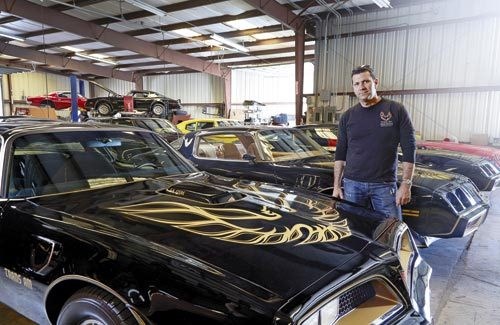 1978 Pontiac Trans Am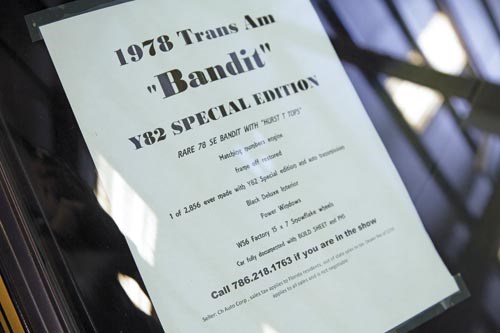 1978 Pontiac Trans Am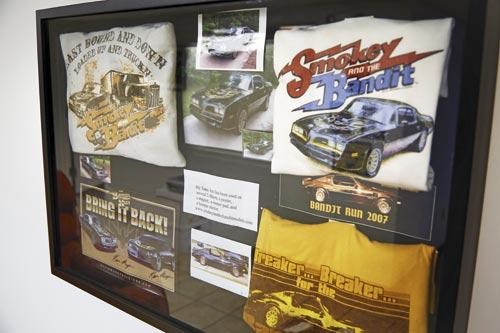 1978 Pontiac Trans Am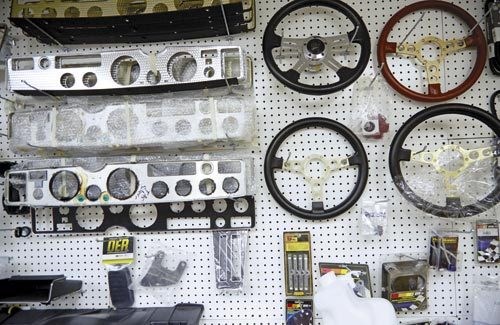 1978 Pontiac Trans Am

The Trans Am was unloved for a long time, but an ordinary yet iconic movie changed all that...
1978 Pontiac Trans Am
SMOKEY & MIRRORS
Mullet? No. Beer-stained wife-beater vest? No. Medallion and chest rug combo? Not that I can see. Pontiac's Trans Am is so ideologically loaded with negative connotations, but Rick Dieters conforms to none of them. Well maybe one, because we're slewing sideways past his office on a public road in a cloud of Goodyears, surely mere degrees from a spin, exhausts raging like the open-mouthed family in the MPV waiting to exit a side road on the right.
A successful businessman with a Range Rover Sport parked outside his office, a Cayenne for his ex-model wife and a boat for weekends, he epitomises the American dream. But that success is based around his love for a crass Burt Reynolds comedy, and the star's black and gold sidekick.
Dieters is the founder of Trans Am Specialties, which is devoted to the sales and restorations of Pontiac's pantomime pony car, and in particular, those made famous by Hal Needham's Smokey and the Bandit. Trans Ams are almost indistinguishable between 1977 and 1978, yet sales soared from 68,744 to 93,351 on the back of the tale about Bo 'Bandit' Darville's attempts to distract the police, while country singer Jerry Reed illegally shifts a truckload of Coors beer from Texas to Georgia. It was the fourth highest grossing movie of 1977, behind giants like Star Wars and Saturday Night Fever.
Pontiac built the Trans Am for 33 years in all sorts of different hues, but today, when customers call Dieters, it's inevitably a black and gold car they're after, just like Burt drove, either a pointy-nosed '77-78, or the slightly uglier four-square lamp '79-81 shape which appeared in Smokey and the Bandit II. When we drop by his Miami facility, the place is full of them, identical to the casual observer, but each subtly different enough to have an anorak walking between the rows, spouting option codes like a bingo caller.
"Hey Rick, can we roll the window down?" shouts photographer Greg Pajo from the top of a pair of ladders, pointing at one in the immediate background. "There's some crappy paper on the door glass."
Rick Dieters, turns around to look at the passenger door of the Trans Am and the crappy paper in question, the original, irreplaceable window sticker, which lists every option on this 2000-mile machine, and is only still present because the window has never been retracted so much as an inch.
"I can't do that," replies Dieters, "that crappy bit of paper probably accounts for half the value of the car."
Given that the car in question has just sold for $95,000, that would make for an expensive photograph. Low mileage notwithstanding, that makes for a pricey car too. After years as the booming muscle car scene's slightly embarrassing cousin, a car with far too much show, and not enough go, that could be picked up for peanuts, late-'70s Trans Ams are finally becoming seriously collectable.
Early cars don't have quite the same image problem and have long been coveted. Pontiac's 1967 Firebird and its Chevrolet Camaro near-twin were GM's answer to the Ford Mustang, simple no-frills live-axle coupes along the lines of our Ford Capri, but with three times the power. The Trans Am, named after the popular tin-top race series, arrived as a mostly cosmetic option pack on the top-performing '69 Firebird 400, but came into its own in 1970 with the swoopy second generation cars, whose fastback styling bares more than a passing resemblance to Ferrari's 250GT, and still looks fresh 40 years on.
By 1973, the first year for the famous screaming chicken sticker, fuel prices, emissions regulations and insurance woes were killing fast car fun. Hot cams and wild axle ratios made way for freeway gears and low-compression engines suitable for lead-free fuel, and that once-functional rear-facing 'shaker' hood scoop was blocked off. As rivals dropped by the wayside, Pontiac's last gasp was the surprisingly rapid 7.5-litre 455 SD, an optional smog-compliant 310bhp (231kW) V8 that Car and Driver magazine took to 60mph in 5.4sec and down the dragstrip in 13.8sec… with a three-speed auto 'box.
American cars wouldn't go quicker for nearly 20 years. Come 1975, the hottest engine was a 200bhp (149kW) 7.5-litre while Road Test magazine's standard 185bhp (138kW) 6.6-litre automatic couldn't break 11sec to 60mph. But the fact that the Trans Am existed at all was a miracle. It was the only US-built performance car other than the equally emasculated Corvette to remain in continuous production through what's known as Detroit's malaise era. That's why it became the go-to car for Hollywood car chase scenes, scoring cameos in Thunderbolt and Lightfoot, McQ and The Driver, as well as all three Bandit films produced.
By the time Burt climbed behind the wheel, performance was making a tentative comeback. The big 7.5-litre was long gone, and the base 6.6-litre squeaked out just 180bhp (134kW), but 1978's optional W72 version produced 220bhp (164kW) and 0-60mph in 6.5sec, heady stuff when Ford's Mustang King Cobra managed only 139bhp (104kW). That's the thing with these cars – there were so many options and power outputs that two similar looking cars could be radically different to drive and live with. That's why you need to get pally with the option codes, or have someone like Rick hand-hold you through the buying or building process.
"Some customers know exactly what they want," says Dieters. "They tell me they will only settle for a Y82 special edition black and gold car with the T-tops and the W72 engine and four-speed manual, and I have to go and find one. Then you've got the other customers who ring up asking for the Smokey and the Bandit car, not knowing a single thing about them."
Dieters knew nothing about them either until he watched the film as a child. Bread and butter American cars were a common sight in 1970s Venezuela, but not ones like this. Rick grew up, married and moved his family to Miami, forgetting about the Trans Am until one day he spotted one festering on a used car lot.
The car's image at this point was at an all-time low, and his wife was not impressed. But he fixed it up, sold it for a profit and soon acquired more. Before long, people were asking Rick to fix their cars too. Finally admitting that his hobby had become a business, he set up Trans Am Specialties and now he sells worldwide; here to Australia, the UK and V8-obsessed Scandinavia. In his office, Rick breaks off our chat to talk to a potential customer on the phone. "You can call me next week, but it might not be here, and it won't be that price," he says. You can imagine the caller, dry mouthed and sweaty palmed, reaching for the credit card.
Rick says you're looking at $15-20K for a worn but essentially sound standard car and $40-60K for an excellent restored original (though rare Special Edition cars are worth much more), and an extra $12K if you want one of his tuned engines. You can buy everything to restore these cars and it's a relatively simple task to back-date a smog-controlled late-'70s car to match, or exceed the performance of its older brothers.
We want to get some shots on the road and I want to sample some of this performance for myself, so we head out in a recently finished car. Having driven a few old yanks in my time, I'm prepared for the steering to be hideous, and it doesn't disappoint in disappointing. It's terrible by modern standards, if not by the standards of its era, yet the Pontiac's dimensions and excellent visibility would make it surprisingly friendly even in congested major cities.
Sadly the car we've brought out has a fresh engine and I'm not really allowed to give it the berries. But when we get back to the garage, Rick offers to take me out in his '79 four-speed. We trickle around his industrial estate for a few minutes waiting for the oil to warm, the exhausts of this 400-plus horsepower (298kW) modified engine kicking out that bassy rumble that must have made a million fathers of teenage girls reach for the beta blockers, especially when the bonnet bird loomed into view outside the house on Saturday nights 30 years ago.
Suddenly Rick cracks open the throttle, the back tyres erupt in a cloud of smoke and we're tacking up the street like a dinghy in a crosswind. Just as the tyres are regaining their composure, he grabs second and it happens all over again. Even by 2013 standards this thing feels rapid, not to mention absurdly sideways, because Dieters is sawing at the wheel, purposely swinging the car from lock to lock like a demented Saudi drifter.
We round the corner, calm down as we pass his place on the right – don't want to crap on your own doorstep, right Rick? – then go to make a U-turn two units down. Involving a limited-slip diff, dumped clutch and armful of opposite lock, this one is nothing like the one you did in your driving test. As we crab up the street, past that family in the people mover waiting to exit the side road, I'm high with a cocktail of adrenaline and shame, and laughing so hard my eyes are watering, while another organ threatens to do the same.
There's nothing classy about a late '70s Trans Am; it's like driving around in a really debauched buck's party. But it's tongue-in-cheek fun of the sort that could have never come out of anywhere but the Land of the Free, and prices are rising. So whether you're a secret Smokey fetishist, or, simply priced out of the bluechip late-'60s muscle market, maybe it's time to let your inner Bandit out of the closet.
TRANS AM DOSSIER
Wanna know the guts? Well, here you go…
Gen 1 – 1969
Pontiac cashes in on popular sub-5.0-litre Trans Am race series with a car whose 6.6-litre V8 means it's not even eligible. Nose like a fairytale witch but with up to 365bhp (272kW), it's quick: 60mph in 6.5sec.
Gen 2 – 1970-81
The famous bonnet bird appears in '73, along with the optional Super Duty engine, Detroit muscle's last hurrah. By '80, the standard engine is a 150bhp (112kW) 4.9-litre and even the Turbo version musters just 210bhp (157kW).
Gen 2 – 1982-92
Knight Rider shape third gen car is lighter, but hottest engine in '82 is a 165bhp (123kW) 5.0-litre. By '89 though, there's a 250bhp (186kW) turbo V6.
Gen 4 – 1993-02
Aero-look redesign hides Corvette's 275bhp (205kW) LT1. Power finally equals '73's 310bhp (231kW) Super Duty in 2001, but the following year its goose is cooked.
SPECIFICATIONS
1978 Pontiac Trans Am

Engine: 6586cc V8, OHV, 16v
Power: 164kW @ 4000rpm*
Torque: 434Nm @ 2000rpm*
Weight: 1687kg*
Gearbox: 4-speed manual
Brakes: discs/drums (f/r)
Top Speed: 195km/h (est.)
Value: $5874 (new in USD)*
*W72 option

*****

More reviews:
> Knight Rider Trans Am replica review here
Search used:
>> Search Pontiac cars for sale
Unique Cars magazine Value Guides
Sell your car for free right here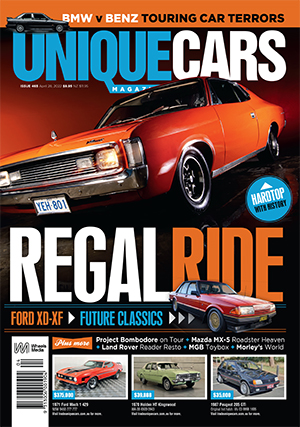 SUBSCRIBE TO UNIQUE CARS MAGAZINE
Get your monthly fix of news, reviews and stories on the greatest cars and minds in the automotive world.
Subscribe