1969 VF Valiant Hardtop
---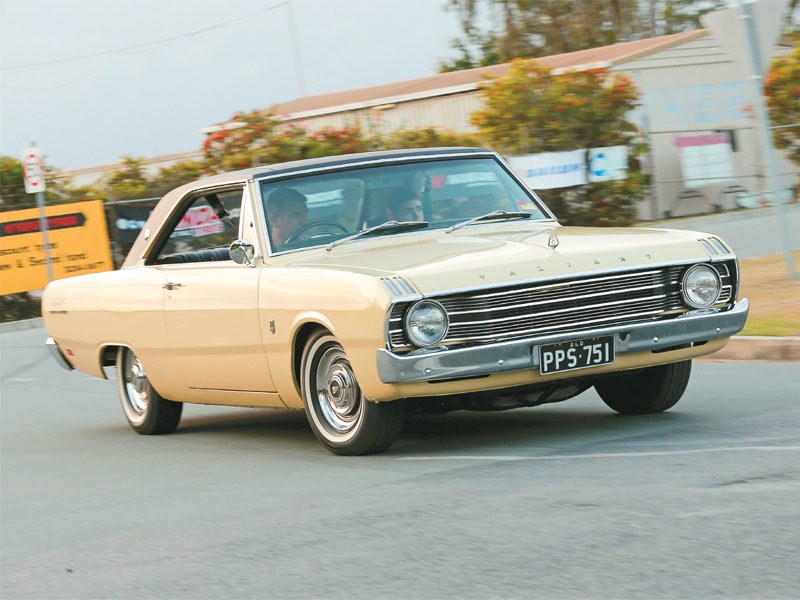 1969 VF Valiant Regal 770 Hardtop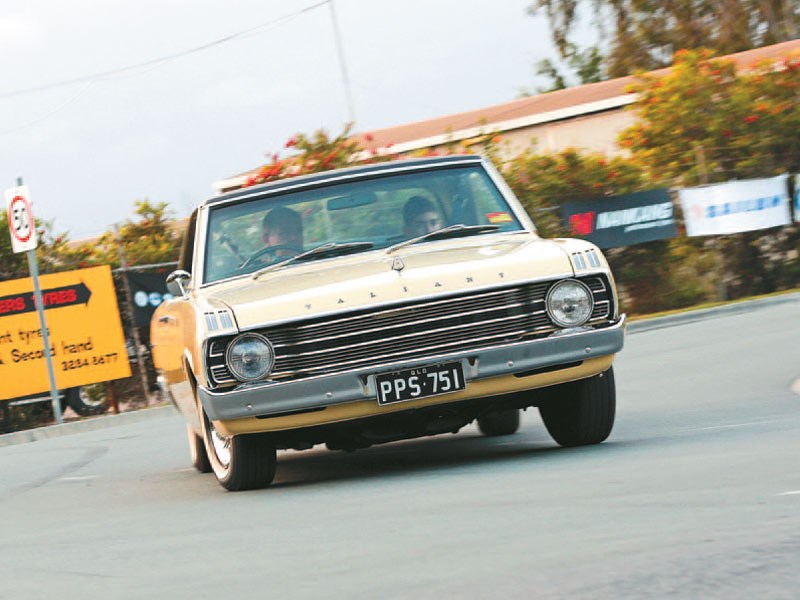 1969 VF Valiant Regal 770 Hardtop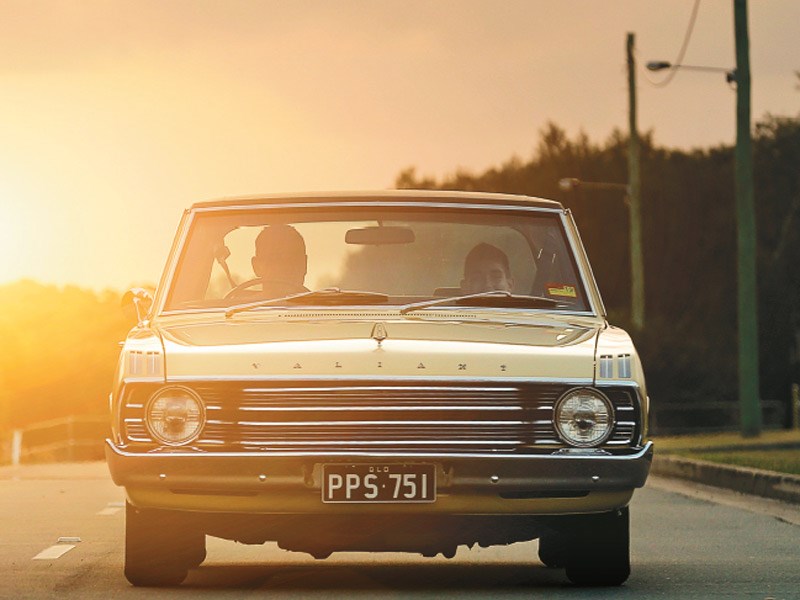 1969 VF Valiant Regal 770 Hardtop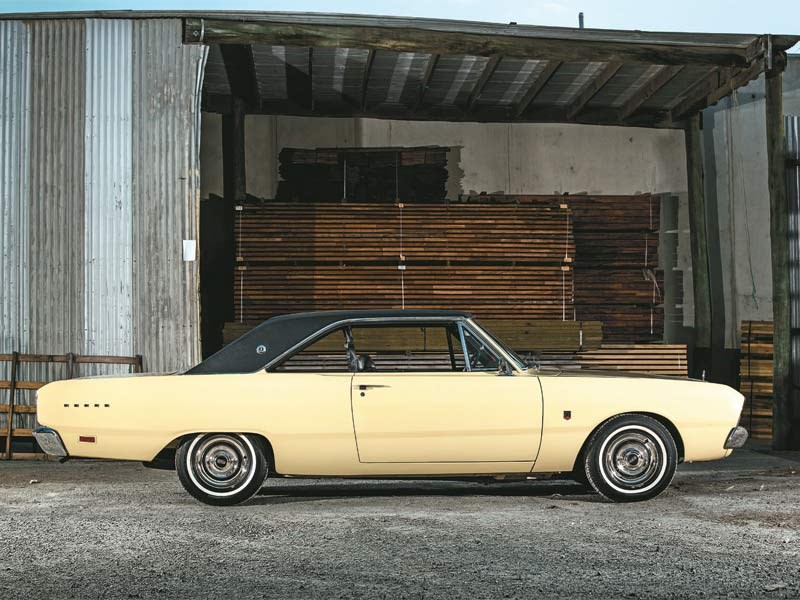 1969 VF Valiant Regal 770 Hardtop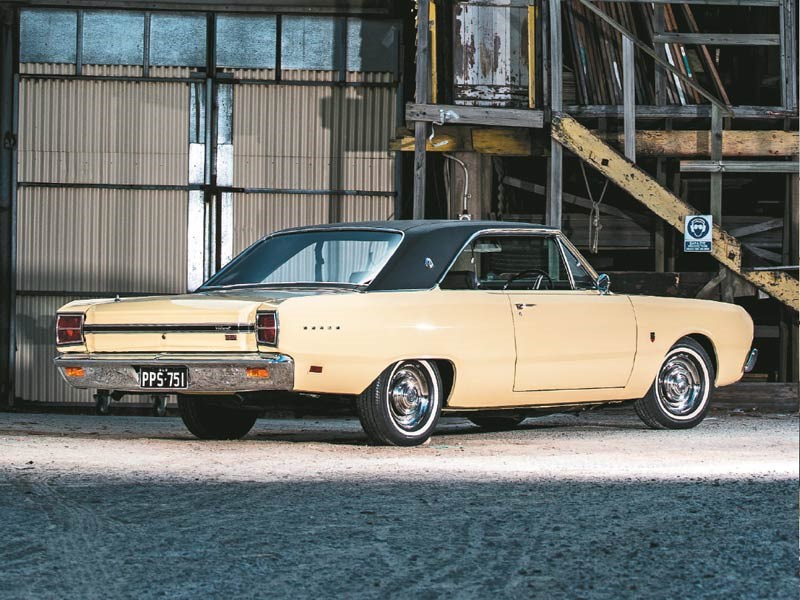 1969 VF Valiant Regal 770 Hardtop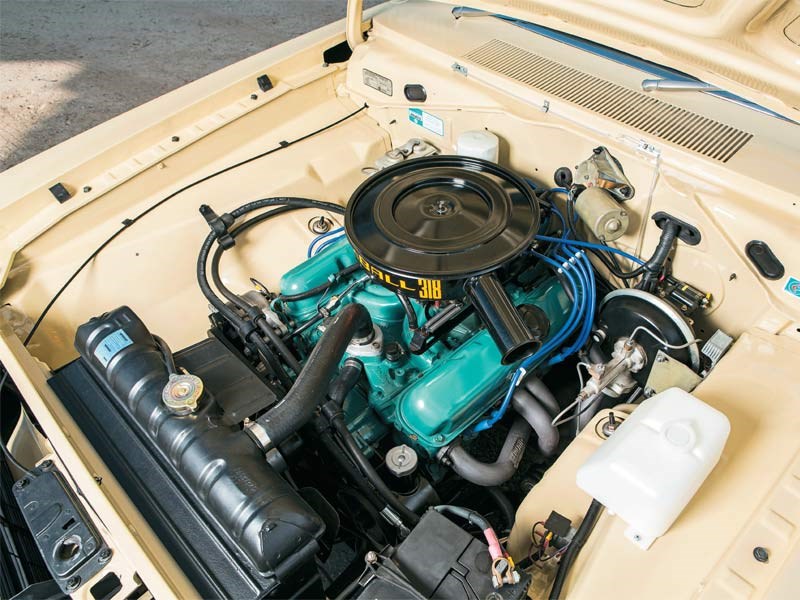 1969 VF Valiant Regal 770 Hardtop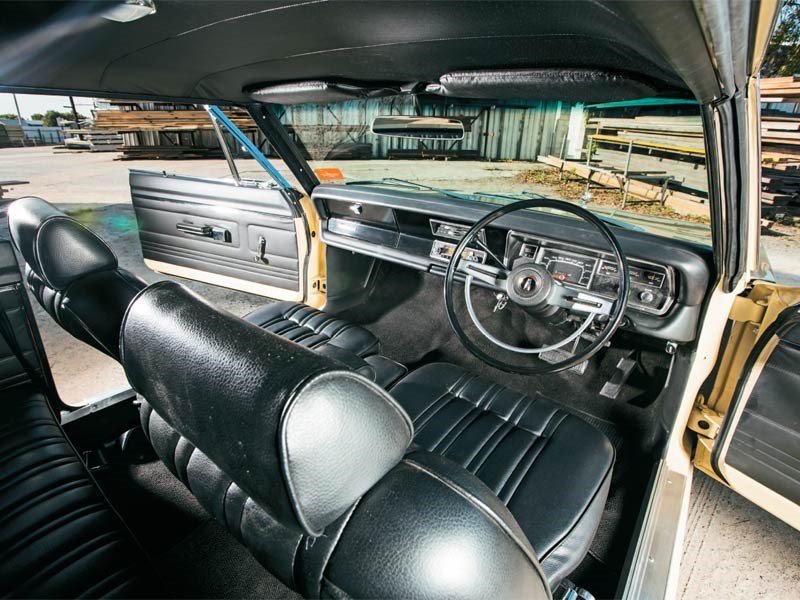 1969 VF Valiant Regal 770 Hardtop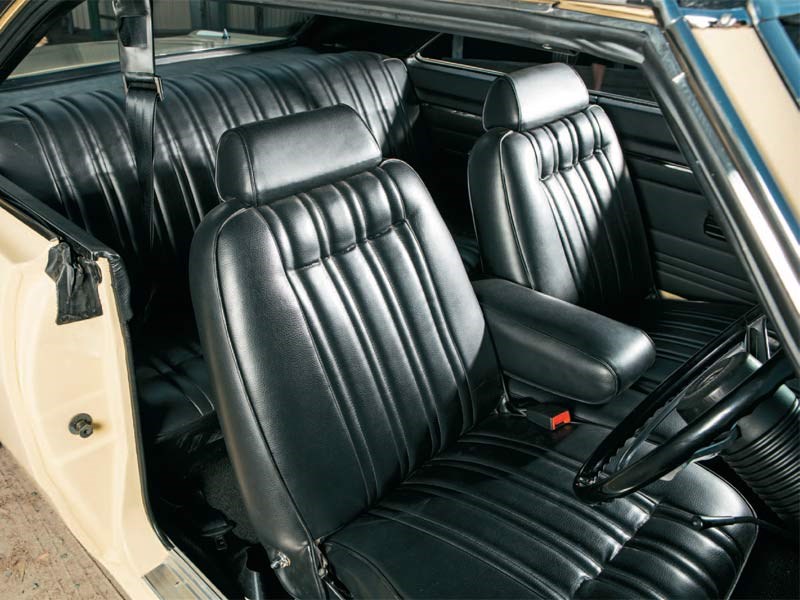 1969 VF Valiant Regal 770 Hardtop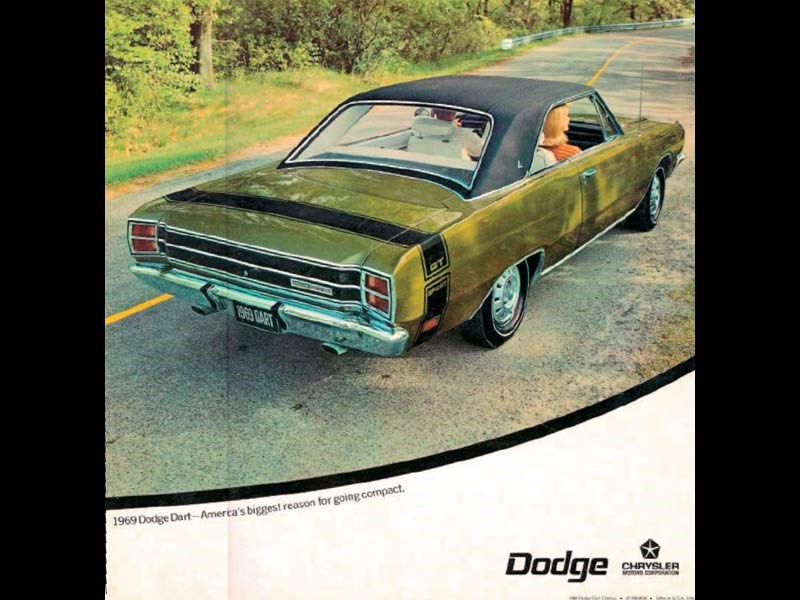 1969 VF Valiant Regal 770 Hardtop

Two-doors were all the rage in the late-'60s, but Chrysler's VF Valiant hardtop was a very different answer to the coupe question...
1969 VF Valiant Regal 770 Hardtop
With the release of its VF Valiant range, Chrysler put its foot down and stuck its elbows out.
The smallest of the 'Big Three' local manufacturers, it had grown tired of being beaten up in the sales charts by its bigger Holden and Ford rivals and embarked on an aggressive expansion of its model line-up in an attempt to reverse the slow decline of its market share.
In addition to the regular Valiant and Valiant Regal sedans, a luxurious Regal 770 replaced the standard-wheelbase VE VIP.
This allowed a stretched-wheelbase VF Chrysler VIP (don't call it a Valiant!) to join the range two months later to take on the Ford Fairlane and Holden Brougham. But the two cars that received the most column inches were the new Pacer and the Hardtop.
Each was diametrically opposed in terms of their target markets. Chrysler aimed the Pacer at the youth market, installing a hot six and some flashy decals to create a cheap, but practical quasi-muscle car. The VF Hardtop, on the other hand, was a source of surprise for most when it was unveiled.
At the time, Holden's flash Monaro was the cool new thing and cars with sedan practicality but swoopy two-door looks were most definitely 'in'. In the US, more than half of all new cars sold were two-doors and Australia was expected to follow this market trend. Unable or unwilling to make the required modifications to turn the Falcon into a two-door, Ford began offering the smaller Capri and it was expected that Chrysler would follow suit and offer a coupe with a sporting bent.
Imagine the surprise when the covers came off the Valiant Hardtop to reveal a car more than five-metres long (5075mm) with a 111-inch (2819mm) wheelbase – only an inch shorter than the stretched VIP. The reason for the Hardtop's substantial size was it being based on the US Dodge Dart, a car that had swelled in size quicker than its Australian counterparts.
To increase local content, save money on retooling and give it a 'family resemblance', the VF front sheetmetal was grafted on and both the respective trim levels (Valiant, Regal and Regal 770) and the mechanicals (a 119kW/249Nm 3.7-litre slant-six with three-speed manual or auto, or an auto-only 172kW/461Nm 5.2-litre 'Fireball' V8) carried over from the sedans.
Despite its immense size (it was almost 200mm longer than a regular VF Valiant sedan), the lengthy Hardtop was well proportioned and a good-looking beast. It caught the eye of a young Jason Lavelle who, years later, decided he'd like to add one to his garage. "In a conversation with one of my mates, I mentioned that the VF Coupe he had years ago was cool and if he ever comes across the right one, let me know and I'll buy it," Jason says.
That 'right car' was found in the land of rum and drop bears, Bundaberg, in 2008. "A mate lived in Bundy and was an ex-panel beater," explains Jason. "He was happy to look at it for me and his view was, 'if you want do a restoration then this is the one as it's got a good body and is all there'."
The car was trucked to another mate's house where it did absolutely nothing. "It sat in Greg's driveway for six months, then another six months in his shed," recalls Jason. "One day after a few beers we thought, 'let's do something with it'. I just wanted something that looked clean and tidy driving down the street."
As you can probably glean from the images accompanying this article, things went a bit further than that.
"We starting pulling things apart and before we knew it, the motor was out and nearly everything was stripped. At this point I'm thinking 'will this ever go back together?'," Jason laughs. "I relied heavily on Greg's knowledge as he owned a wrecking yard. Each day we'd do some work on it or at least think about it."
Jason's immaculate Hardtop is a bells-and-whistles  V8. At $3898, it was a substantial $1000 more than the base Valiant two-door but had plenty of extra features such as individual bucket seats coated in 'buffalo grain' vinyl, a soft-grip vinyl steering wheel, centre console with gearshift selector and wider wheels (5.5-inch rather than the 5.0-inch wheels on lesser Hardtops) to contain the impressive torque of the standard 318ci Fireball V8.
Not that the standard six was any slouch. A 1969 Wheels road test of both models found that the base 160hp Hardtop manual was just 0.6sec slower over the quarter mile (18.0 vs 17.4) and only 3mph slower flat-out (106 vs 109) compared with the 230hp V8.
In 1969, with the global oil crisis still four years away, the six's ability to go almost twice as far from a single tank (24mpg as tested vs the V8's 12.5) meant the 'Fireball' was for the die-hards. Die-hards like Jason.
"There are plenty of sixes around, but I really wanted a V8," he says. "We painted the engine bay while the engine and gearbox were being rebuilt. When the gearbox came back, I decided to sand blast it before painting it but forgot to block one of the holes and filled it with sand. Off to the rebuilder's again."
With the engine and gearbox reinstalled, work began on the body, but motivation began to wane. "My mate Peter Tunn worked his magic and came up with great results [but] it sat there for 18 months and, to be honest, I was over it."
Costs began to spiral. The car was coming together so well that more and more parts needed to be refurbished to bring them up to the same standard. "All those parts I thought I could re-use were now not good enough," Jason says. "By this time the car had been sitting in Greg's shed for so long I think he was hoping it got stolen. But after a few more beers, everything finally came together and the car sat there under cover."
Four years of hard toil paid off with Jason now the owner of an as-new VF Hardtop. And it really is as-new.
The majority of the parts are rebuilt originals rather than replacements and the car has matching numbers as it left the dealership, right down to the number plates. "The car came with all the books," explains Jason, "one of them had the original registration number in it so I checked Personalised Plates Queensland and, to my amazement, someone had handed them in!"
A VF Hardtop isn't the most obvious choice for a restoration project – unless you're Nick Giannopolous – and Jason's experience shows it's far from the easiest choice, either. But the increasing popularity of early Vals means that this Hardtop  – a rare car new, let alone now – is guaranteed to turn heads for years to come.
Thanks to Kelly's Woodyard for their assistance in this photoshoot.
I OWN ONE
Jason LaveLLe, from Redcliffe, QLD, has valiants in his blood. "When I was 17, I borrowed $800 from my Dad to buy my first car – a vC valiant safari. I've had others over the years and my mates have always had vals and Chargers."
Last registered in 1988 – "It had a World expo '88 [sticker] on the windscreen" – Jason's vF hit the road again last year.
And it looks like it'll remain in the family. "While we were stripping the car, my son Bailey, who was nine at the time, started to get interested and thought that vals rule because he 'owns' one," laughs Jason. "and as the build progressed and I kept raiding his bank account, he pretty much does!
"I have to say a special thanks to everyone that helped in the build, especially Greg Wyer and Peter Tunn."
SPECIFICATIONS
1969 VF Hardtop
Engine: 5192cc V8, OHV, 8v, two-barrel carburettor
Power: 172kW @ 4400rpm
Torque: 461Nm @ 2400rpm
Weight: 1346kg
Gearbox: 3-speed automatic
0-97km/h: 10.3sec*
Top speed: 175km/h*
Price new: $3898
*Wheels December 1969
Search used:
>> Search Chrysler Valiants for sale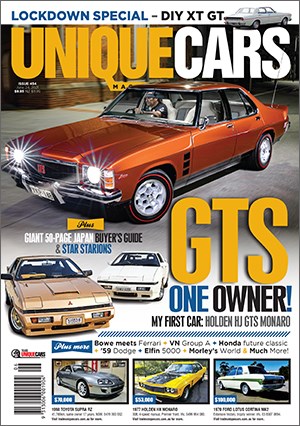 Subscribe to Unique Cars Magazine and save up to 42%
Australia's classic and muscle car bible. With stunning features, advice, market intelligence and hundreds of cars for sale.
Subscribe