1950 Cadillac Coupe De Ville Custom
---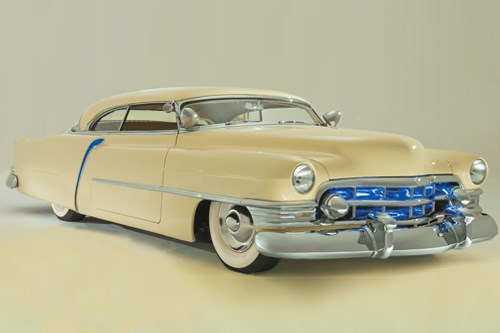 1950 Cadillac Coupe De Ville Custom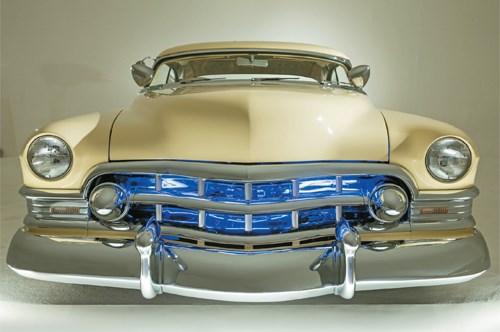 1950 Cadillac Coupe De Ville Custom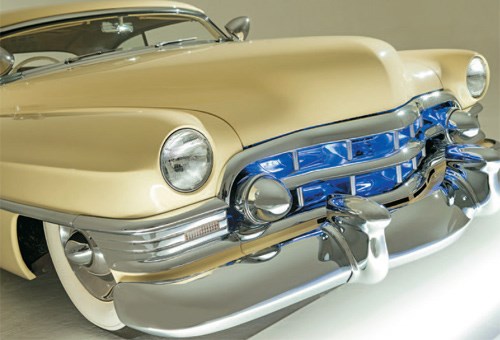 1950 Cadillac Coupe De Ville Custom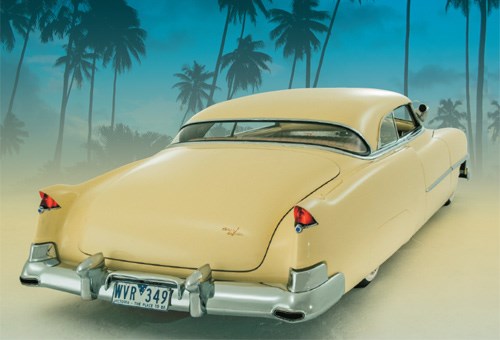 1950 Cadillac Coupe De Ville Custom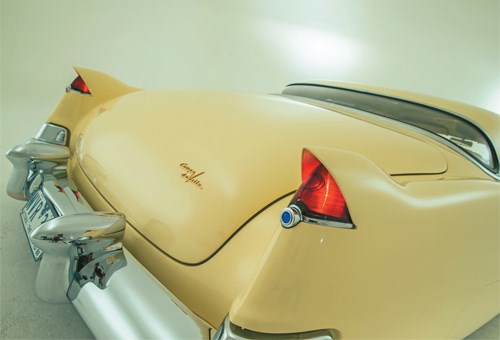 1950 Cadillac Coupe De Ville Custom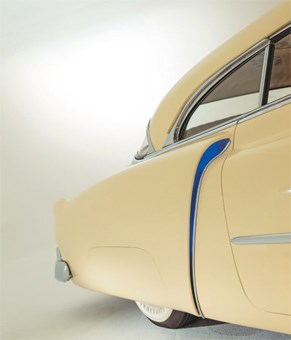 1950 Cadillac Coupe De Ville Custom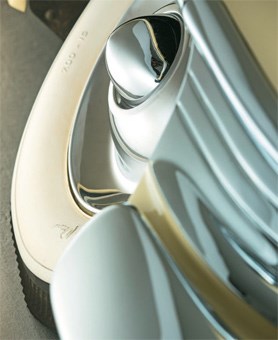 1950 Cadillac Coupe De Ville Custom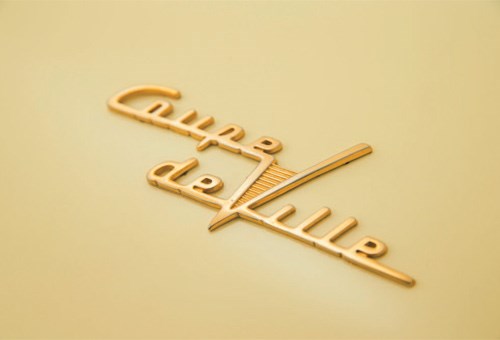 1950 Cadillac Coupe De Ville Custom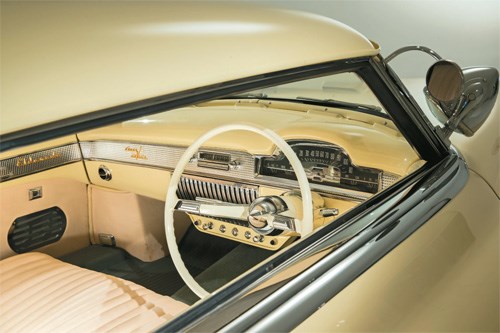 1950 Cadillac Coupe De Ville Custom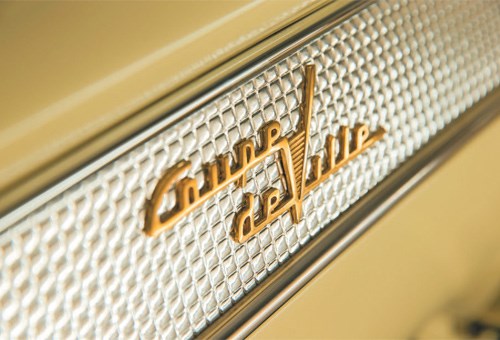 1950 Cadillac Coupe De Ville Custom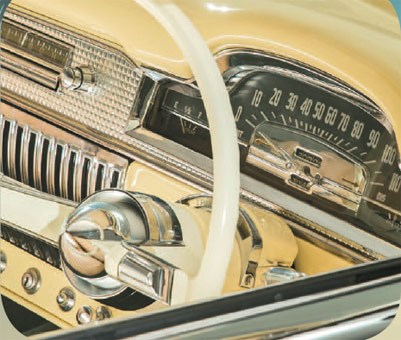 1950 Cadillac Coupe De Ville Custom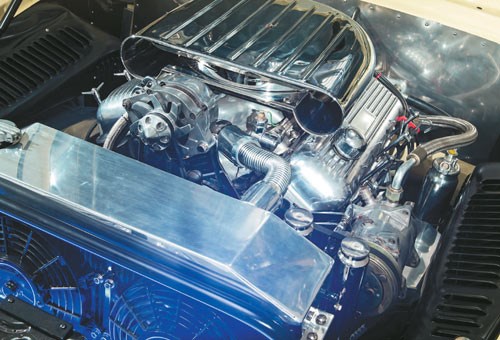 1950 Cadillac Coupe De Ville Custom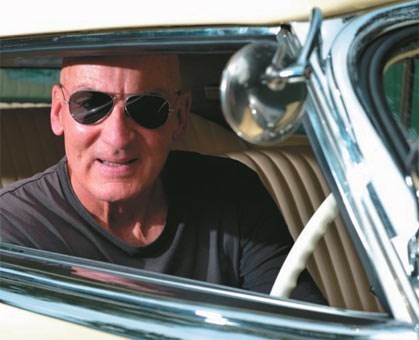 1950 Cadillac Coupe De Ville Custom

A cautionary tale about trusting a big resto to the wrong people has a happy ending, and all due to homegrown Aussie talent
1950 Cadillac Coupe De Ville Custom
COUPE DE THRILL
What do a Melbourne property developer and a world famous Texan guitar-slinger have in common? This oh-so-cool custom 1950 Cadillac Coupe De Ville, that's what. This car was to have been ZZ Top legend Billy Gibbons' 'Cadzzilla' but, says current owner Tony Ryan, the bearded one was unhappy with the work and took his idea to renowned LA hot rodder, the late Boyd Coddington, and the evil black Cadzzilla was born. So, how does Ryan fit into this chopped 'n' channeled jigsaw puzzle? Well, in 1989, Ryan, who has owned everything from Ferraris and Porsches to the immaculate custom '39 Ford Roadster on the cover of Unique Cars issue 269, was having a '51 Mercury custom built in California by Dick Dean – the 'Sultan of Chop' – who had been building Gibbons' car.
To cut a long story short, some not-so-flash work, an ever-increasing 'greenbacks' outlay and the tyranny of distance (which made it hard to keep a watch on his project) resulted in Ryan also walking away from the Mercury. Foolishly, he admits, he didn't have the chassis sent to Australia. He has since notched it up as a bad experience.
"There were that many dramas going on and I'd just had enough of all the bullshit so I just left it. Dean (who died in 2008) ended up finishing it and selling it and I never got the dough," Ryan shrugs.
But while he was in the US checking on the Mercury, Ryan spied the Caddy at California Street Rods, where Gibbons had taken it after being unhappy with Dean's work. "It was a rough shell with no running gear," Ryan recalls. "It had already been chopped, channeled and sectioned by Dick Dean, who was an old-school customiser and had worked for George Barris (of Batmobile and Monkeemobile fame)."
Dean had chopped 3.5 inches from the front of the roof and five inches from the rear to give it the 'lay-down look'. The Caddy was also 'sectioned', a process where a 2.5-inch chunk was cut from the middle of the body, firewall, boot and bonnet, lowering the waistline to match the chopped roof. Lastly, the car was 'channeled', whereby the body is hung over the chassis instead of being attached to the chassis rails, giving it that ground-hugging stance. The customising is so subtle that, despite so much metal being excised from the body, you couldn't tell unless you compared it directly with a standard 1950 De Ville.
"Dean had a good idea of shape and style but, like a lot of those old guys, [the work] was as rough as guts," Ryan says. "I'd been bitten by Dean and should have been smarter, but I made the mistake of getting California Street Rods to also do a few things to the car."
Dean had channeled the shell over a 1977 Cadillac chassis – Gibbons wanted it on a late-model chassis – but it was "badly done and was off-centre, it was shithouse", Ryan winces. "California Street Rods got me a new LS7 big block, a Turbo 400 tranny and some seats that you couldn't sit on because the roof was so low but that was all; basically they just dropped the motor in it."
Exasperated and over his US custom experience, Ryan had the car shipped to Australia and the rolling shell arrived in 1991. It was a mess and already owed him around $50,000. It had a dash and there was some stainless trim hidden in the boot, but much of it had been cut and badly re-welded. And there was no interior trim except for the useless front seats and dash.
Ryan sent to car to Colin Jacka in Wallan, Victoria, who converted it to right-hand drive and dropped the floor almost nine inches so Ryan could actually sit in the car without banging his head on the roof. The Camaro seats fitted by the Yanks were replaced by customised Monaro buckets.
"Colin dropped the floor in a week and all the welds were perfect," Ryan says. "He also removed about five buckets of bog from the car and took it back to bare metal then straightened it up and everything just closes properly. He lifted the skirts up three inches so we could get the back wheels off and the gaps are just perfect. When I first got the car, the boot and the bonnet were out by two inches – in different directions – it was appalling."
The LS7 was sent to drag racing guru George Haddad who replaced most of its innards with good strong gear including a steel crankshaft, four-bolt main bearings, Carillo rods, TRW pistons, Bow-Tie aluminium heads and a Holley 750 Double Pumper carby. He also tricked up the Turbo 400 for smoother gear changes. The Cadillac diff was replaced by the ubiquitous nine-inch Ford unit and fitted with VN Commodore disc brakes; the front discs are Cadillac. A massive 200-litre fuel tank keeps the LS7 fed.
A big alloy radiator keeps the big block cool and computer-controlled fans in the wheel wells suck hot air from the engine bay. The talented Jacka fabricated the nifty alloy carby cover. "Anything I could draw he could make," Ryan says.
Ryan loves the car's performance characteristics. "It's as docile as [anything] but still goes like hell if you put the boot into it," he grins, adding he's been known for burnouts outside pubs. "I think it dynoed at 470hp with a very mild cam because I wanted to be able to drive it around. It's done 20,000 miles now and hasn't missed a beat. And with big coil springs all 'round, it rides really well. The springs haven't been cut, so it rides real low but it still has compliance."
With the original stainless trim in such poor condition, Ryan left it off and had the car painted matt black, but he knew that the ominous hue did not flatter the shape of the car. "Matt black is all very well if a car is a bag of shit because no one can pick up (panel) gaps," he says, "but because the body was so good it was a shame to drive the car around like that. I'd always planned to finish it."
The Caddy was given a quick duck-egg blue paint job in the late-'90s that changed its character and further convinced Ryan he should finish what he'd started so long ago. But what held him up was the technology to re-plate stainless trim properly, which didn't exist at the time. When he found someone who could restore the stainless trim, the rebuild was kickstarted.
Speaking of stainless, a new block-back stainless exhaust system with custom headers was also fitted.
Jacka stripped the car and prepared it for paint. And the colour? "I wanted it to look like it had been sitting out in the California desert fading for 30 years and that was the colour I mixed; it's a cream with a touch of yellow," Ryan explains.
Garry Blackman in Richmond, Victoria, trimmed the interior in a quality tuck 'n' roll vinyl – Jacka had already made a back seat for it – and electric front windows were fitted. Tasteful blue neon running lights were fitted behind the grille and the detail strips ahead of the rear wheels.
Most customs are never finished but when Ryan finally picked the car up from Jacka last year he figured he'd done just about all he could to it. The Caddy is for sale and Ryan has been offered $160,000 for it, but it will take more than that for him to let it go. "I still love the car but it needs some guy who already has 10 cars and just wants a turn-key car he can drive once a month."
Before the sharp fins and squared off bodies of the '60s, Cadillacs were wrapped in voluptuous fenders, as curvaceous as Marilyn's bottom and as smooth a thickshake at a main street soda stream.

The Coupe De Ville was the glamour girl of the family and Tony Ryan has given this 1950s pin-up a trip to the beauty parlour so it remains forever a teenager.
*****
Search used:
>> Search Cadillac cars for sale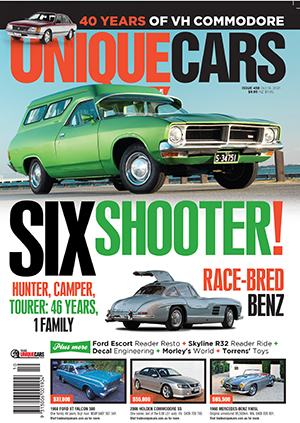 Subscribe to Unique Cars Magazine and save up to 42%
Australia's classic and muscle car bible. With stunning features, advice, market intelligence and hundreds of cars for sale.
Subscribe