Holden VT Commodore: Aussie original
---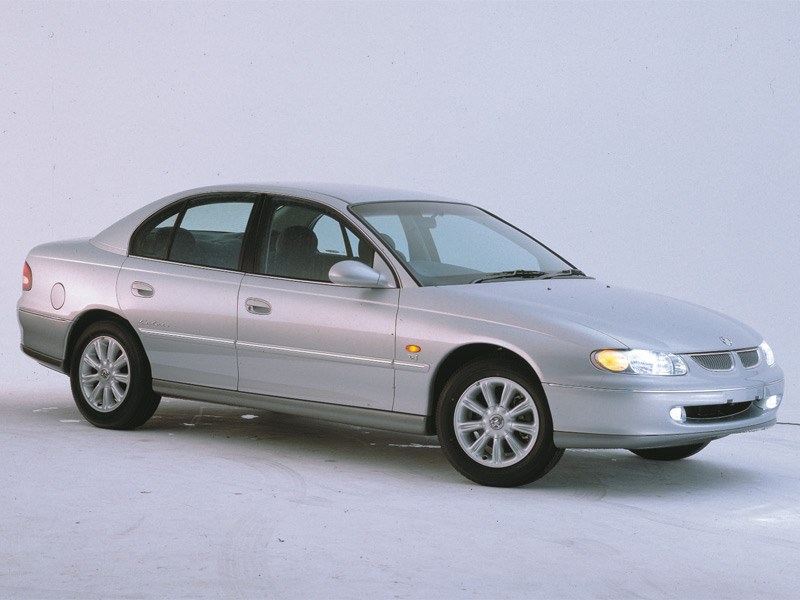 Holden VT Commodore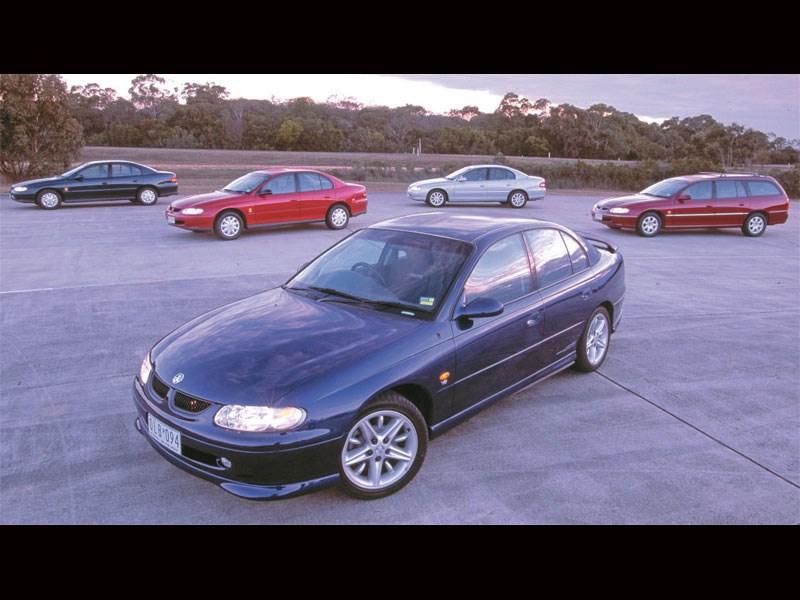 Holden VT Commodore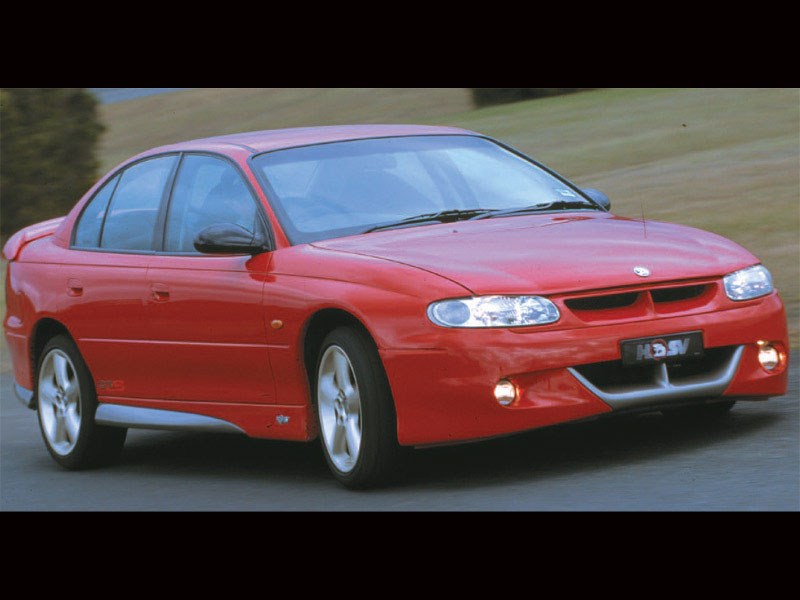 Holden VT Commodore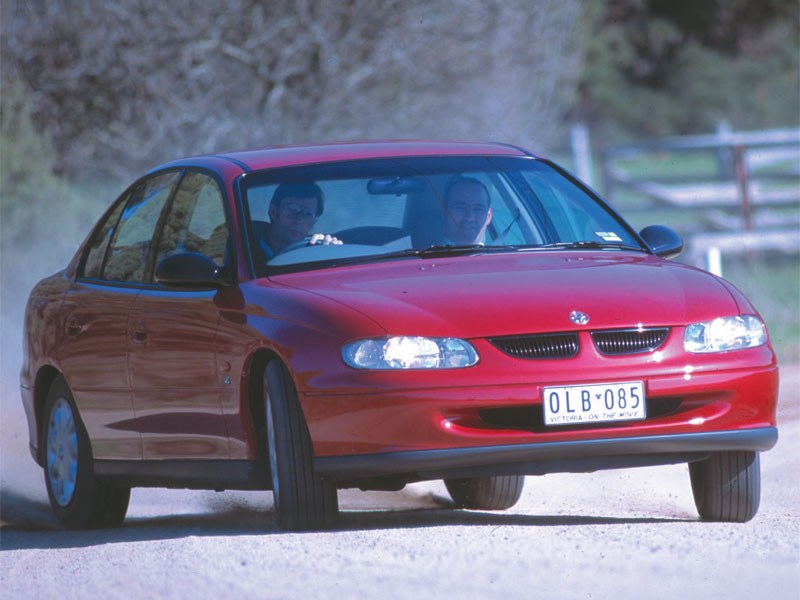 Holden VT Commodore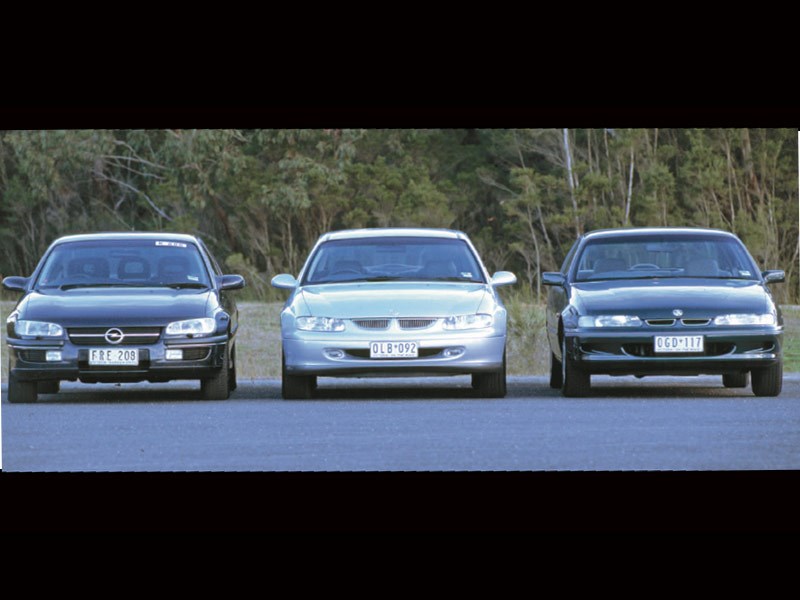 Holden VT Commodore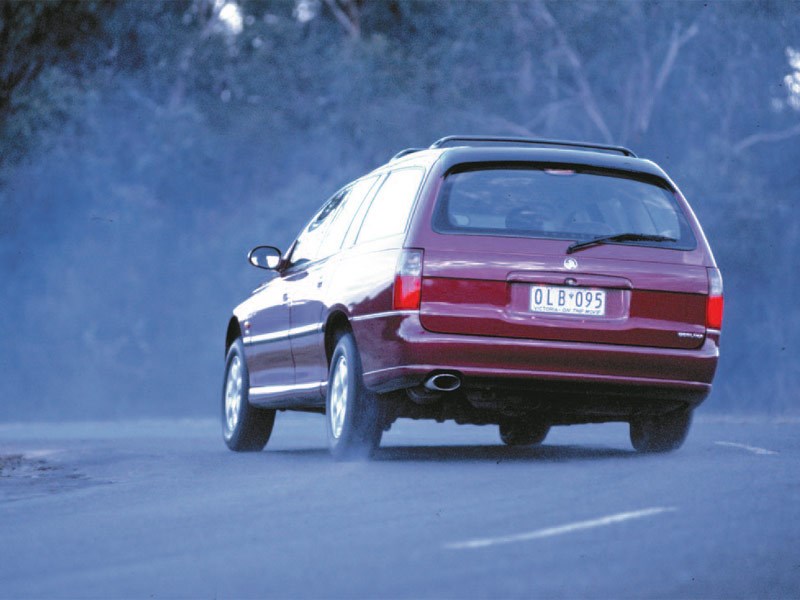 Holden VT Commodore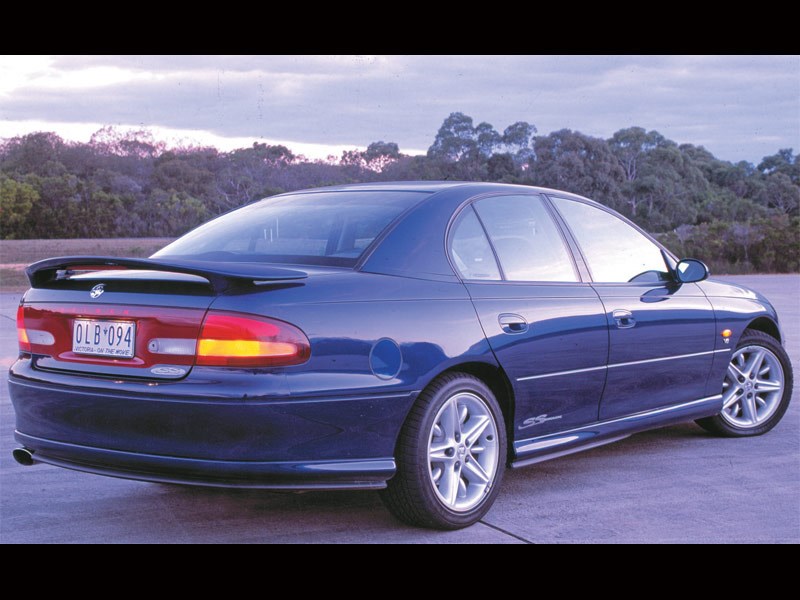 Holden VT Commodore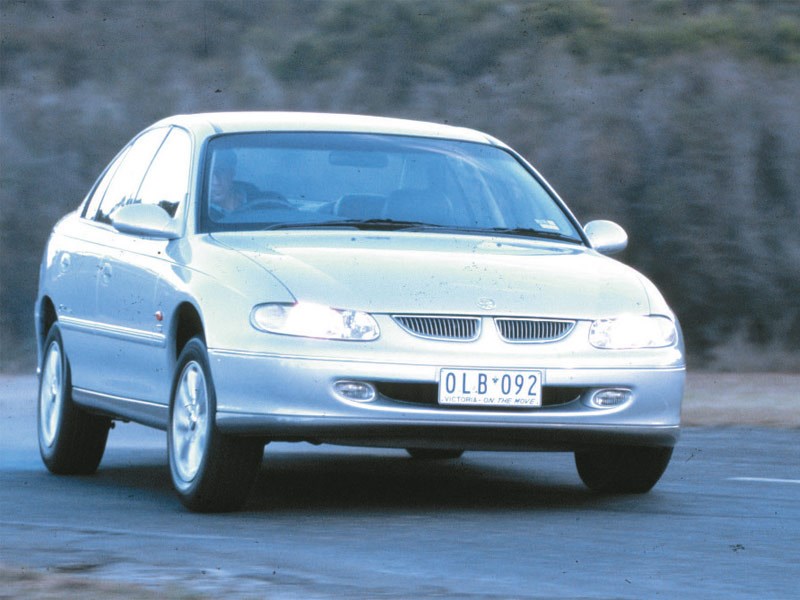 Holden VT Commodore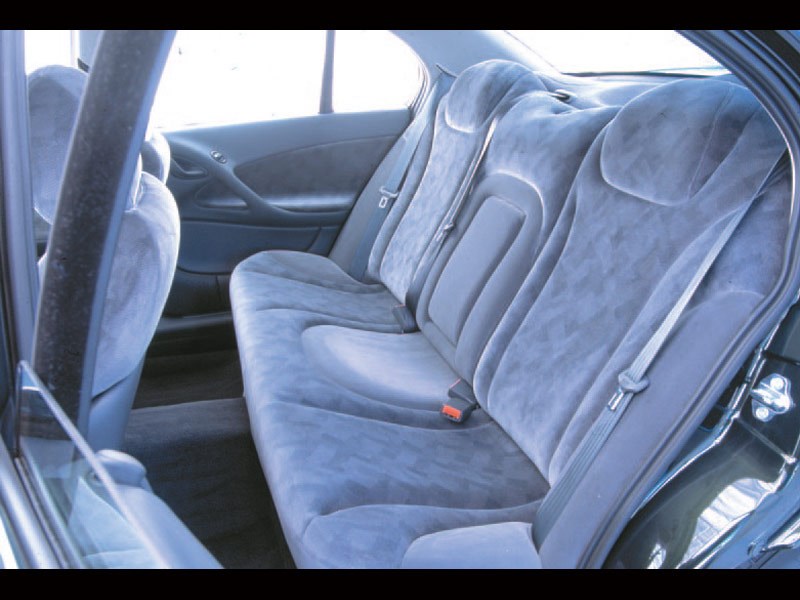 Holden VT Commodore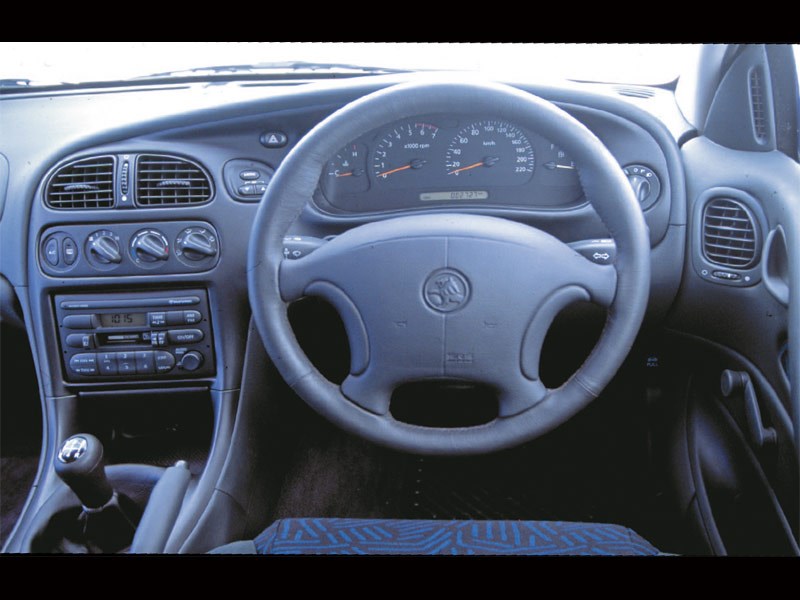 Holden VT Commodore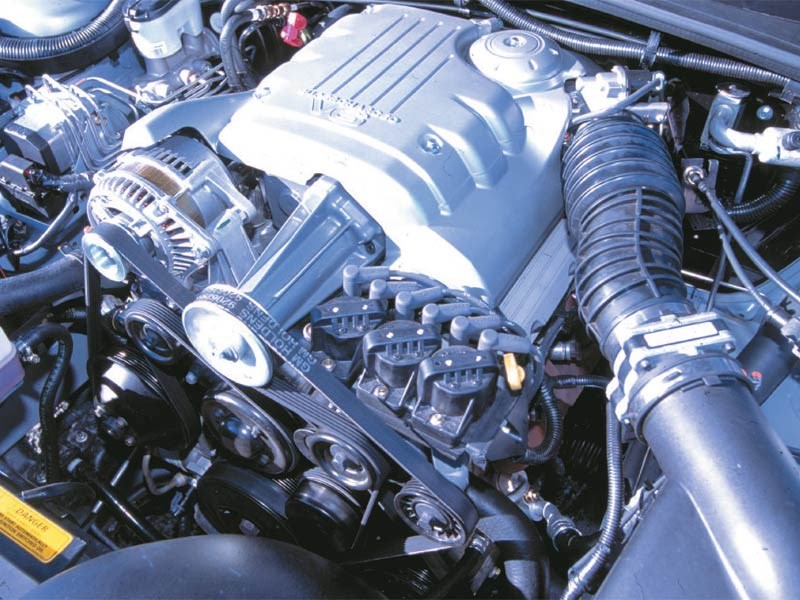 Holden VT Commodore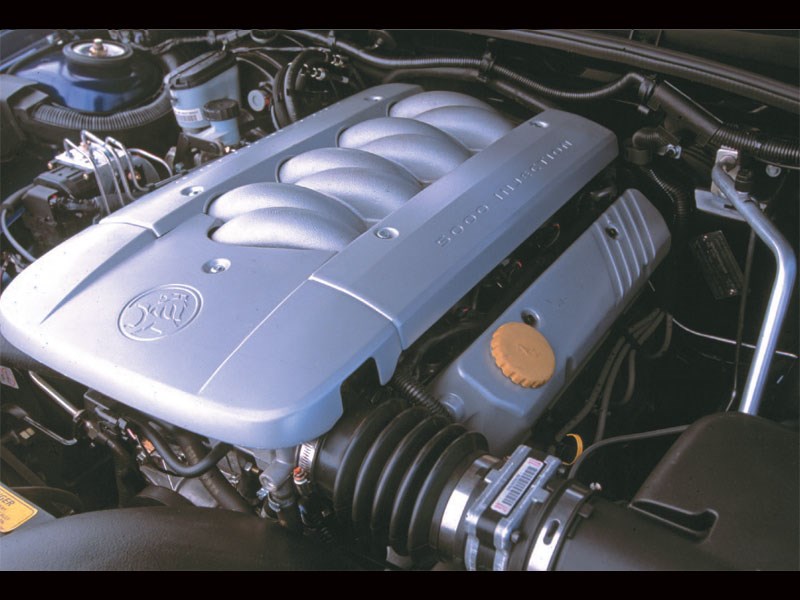 Holden VT Commodore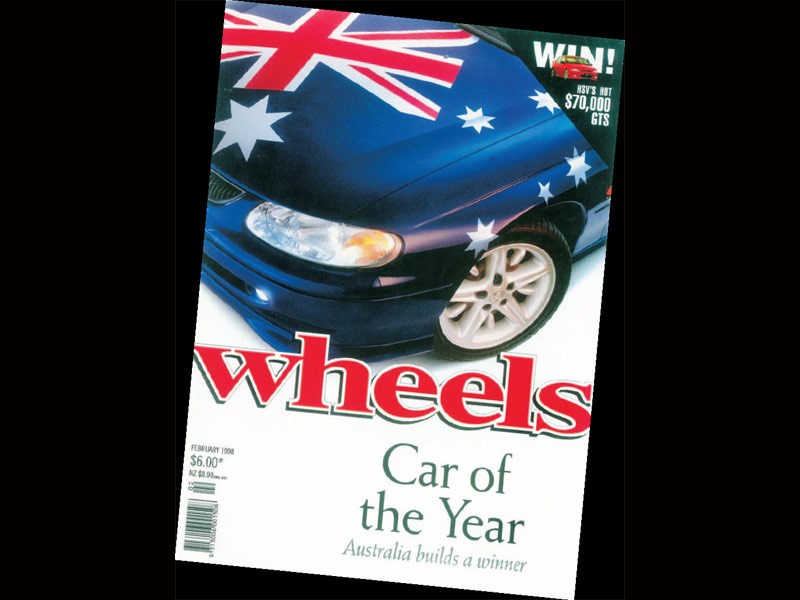 Holden VT Commodore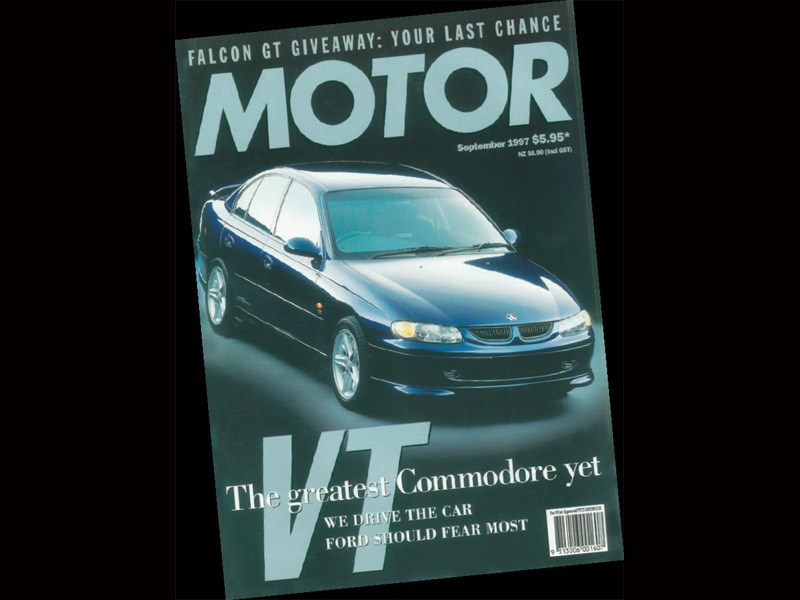 Holden VT Commodore

Joe Kenwright looks at why the VT sold so well and its long-term legacy
Holden VT Commodore
Thanks to its global focus, VT's $600 million budget bought a sophisticated, world-class car. But they left one vital piece out...
The VT Commodore, launched in September 1997, gave the Australian large car a reprieve at a time when buyers were already moving elsewhere. Impressively styled and generously equipped, the VT's biggest achievement was to convince people who no longer needed a big family car that a new Holden Commodore was what they wanted. And it succeeded – VT's 303,895 production total set a Commodore record.
The VT didn't eclipse the 517,614 HQ examples sold between July '71 and October '74, but then the WH Statesman/Caprice (1999) and the VU ute (2000) were not part of the VT's tally. Holden's  strangle-hold on the domestic market had disappeared by 1997, yet the VT's sales figure was achieved in three years with just two body styles (sedan and wagon), not the HQ's seven (sedan, wagon, coupe, LWB sedan, utility, panel van, one-tonner).
Holden's former Executive Director of Sales, Marketing and Aftersales, Ross McKenzie, concedes that the VT marked the rebirth of the full-sized Aussie family car before the next generation of SUV's
could dominate the market. But little has been said about why VT sold so well and its long-term legacy. Because Holden was so successful in attracting buyers for the VT who didn't really need one, it can be argued that Holden took itself and its local rivals down a path that the market could no longer support. Although not the first left-hand-drive Holden, it could go it alone on a massive $600 million budget with the promise of exports. And it showed.
McKenzie, who retired in 2006 before the release of the all-new VE, is candid about how Holden achieved this. The VT marked the point when buying a large family car became an emotional decision, not just a rational one. It coincided with fundamental employment and social changes that gave its first owners the ability, and financial power, to indulge both their needs and their desires
over much shorter ownership periods.
Indeed, the same factors are now allowing the same buyer types to turn their backs on all local cars and move into something different for the sake of it. Without the major freshen-ups that the VT shape enjoyed, today's VE Commodore and FG Falcon must slip out of contention.
In 1990, when the blueprint for the VT was first defined and the budget was just $200 million, a re-skin of the VR-VS series was a serious option, just as the AU Falcon was a re-skinned EL. The alternative was another VN-style, cut-and-shut of the next GM2800 Opel Omega, but this time with more Opel bits. As the VN-VP Commodore restored sales and profit, internal reviews of the VT project concurred that rear shoulder width had to grow to 1520mm. At that point, the VT Commodore took on a life of its own, starting with the GM2800 but not ending until the B-pillar trim and internal
grab handles were the only shared parts.
Then Buick joined in – intending to revive its rear-drive heritage. As Holden shut down speculation over this, the Melbourne real estate network secured prime living quarters for up to 30 Buick executives and their families. Buick Project 127 was established in Melbourne beneath the radar. As Buick's XP2000 concept car highlighted the relationship with the VT Commodore, Project 127 brought new technology and resources for a more inviting interior, better safety and a globally compliant LHD version.
The Buick presence then vanished as quickly as it appeared. As corporate belt-tightening in the US killed marginal projects, internal debate about where it would be built didn't help. Its legacy was a Holden Commodore that could be sold anywhere in the world.
Saab's latest safety advances, as well as the ground-breaking airbag and crash management research undertaken by Holden's Laurie Sparke with Monash University, were incorporated. Shared V6 engines received extra attention and the VT engine bay was expanded for big new V8 engines, ready for MacKenzie's team to exploit with absolute ruthlessness.
So what was Holden's secret? By cultivating a strong used buyer base for all Commodores, the higher resale forced fleet buyers to look beyond the lowest initial purchase price. "It was always a worry that both the Falcon and Commodore were fairly common in the new and used market because of their big fleet sales," says MacKenzie, "And by trying to create that extra prestige, that something better for your money, Commodore resale held up better than the Falcon. We made sure the Commodore became the used car that everyone went after."
Holden defied the $29,990 family car price point when it priced its volume VT Executive automatic over $30,000. It seemed a foolhardy gamble. You could almost hear the champagne corks popping at Ford as the coming AU Falcon was positioned as a bleak sub-$30,000 price-leader. MacKenzie held his nerve: "We had to protect our long-term resale by not cutting features. We could not just cater for the fleet market. We could never claim that the VT was a prestige car but we could offer its buyers a taste of what it was like to own one with a better feel, better trim and a more personalised car."
So the base VT arrived with standard IRS, driver's airbag, electric seat-height adjustment, trip computer and an interior that looked and felt intimate and inviting. Holden's young new design team under Mike Simcoe gave the exterior a muscular attitude missing from the Opel. Most importantly, the base VT shared the same looks and road-hugging stance with the hero models and racing V8  Supercars.
This caught Ford off-guard completely. Both companies once had strict internal guidelines for adequate front and rear clearance over Australia's worst roads. But Holden scrapped them for all VT levels, leaving the high-riding AU Falcon Forte looking ungainly by comparison. Ford then severed the emotional connection between the base AU Falcon and the XR hero models and V8 Supercars with its totally unrelated front styling. As Holden added sex appeal to every Commodore for assured resale from showroom to the crusher, Ford destroyed the Falcon's. Holden's never-ending V8 upgrades, facelifts, dominating HSV models and the Monaro coupe were all orchestrated with devastating impact.
Ford's old guard was proud that the Falcon was Australia's unbreakable taxi of choice, yet Holden openly stated this was the last thing they wanted for the Commodore. A Commodore SS engaged in police pursuit duties was far more aspirational. The VT's entire life strategy would have quickly unravelled if the first encounter with a VT was in a smelly, rattly taxi. As new work contracts, novated leases and salary packaging replaced the absolute authority that penny-pinching fleet managers once wielded over company car choices, the VT was perfectly timed.
The late Geoff Polites, the ex-Ford dealer given the job of reversing the AU Falcon disaster, noted in 2000 that Ford had lost a generation of Australian buyers. A much younger generation also switched off as Ford took too long to match the VT's rear seat accommodation advantages.
Despite its unprecedented success, the VT was not a great car in too many critical areas, especially compared to Ford's 2002 BA Falcon. Yet it arrived with a user friendliness and a cohesive feel that not even its billion-dollar VE replacement could match. But the devil was in the details. And it's the bits they left out that matter today.
Given that Holden openly targeted testosterone-charged 18-25-year-old male drivers through its motor racing and high performance models, one VT shortfall in particular was reckless – the exclusion of vital lateral toe-control links from the VT's semi-trailing arm rear suspension.
The empty holes tell a story similar to the early Chevrolet Corvair. Semi-trailing arms were an expedient but effective 1960s fix to the evils of early swing axles after they were applied to relatively low-powered British and European models. But the design has three nasty side effects.
If the geometry is out from manufacture, the car is left with a permanent tyre wear problem unless you can buy an adjustment kit. If lowered or heavily loaded, the extra negative camber chews out the inside edge of the tyres – a fault easily missed by an owner. Worse, if strong braking, hard cornering or a change in road camber apply excessive sideways force to either rear wheel, thereby
distorting the mounting bushes, that wheel can steer of its own accord – often without warning. The usual method of correcting a rear breakaway won't always work as the car ends up steering itself sideways, not sliding. This was the key reason why the HZ Holden's RTS upgrade worked so well compared to a contemporary E12 BMW 528i. It wasn't long before BMW added an extra link on each side to brace the 528i's semi-trailing arms against sideways forces. Opel fitted similar links to the 1986 IRS Omega that became the VN Commodore here. After Holden transferred Opel's IRS design to the heavier, more powerful 1990 VQ Statesman and premium VP Commodores from 1991, there was no engineering excuse for deleting these lateral toe-control links. Their adjustability can also correct the alignment issues.
After the VT added up to 200kg across the range, plus unprecedented power outputs, deleting these links again was folly. On standard skinny tyres with a family driver, the VT was acceptable, but a
young driver's motivation for buying a used Commodore was to imitate Holden heroes.
With a full complement of passengers and luggage, a sudden camber change or unexpected tightening of a cornering line at highway speeds can be enough to deflect the rear semi-trailing arm bushes for a disastrous sequence of events. This can end in a serious sideways shunt or a series of barrel rolls.
As younger drivers add oversized rubber to a VT with tired rear suspension bushes, the risk increases if the bushes can't resist the lateral forces from the extra grip. The VT wagon and WH Statesman with their extra weight and load capacity are also vulnerable.
Following Peter Hanenberger's arrival in 1999 as Holden's new MD, he quickly moved to have Opel's 1986 toe-control link rear suspension brought forward to the VX and WH Series II upgrades in August 2001 (it was scheduled for 2002's VY), followed by the crucial first Monaro in November.
Meanwhile, if you must drive an older Commodore fast or heavily loaded and want to stay out of trouble, scratch any IRS Commodore or Statesman off your list prior to August 2001.
*****
Search used:
>> Search for a used Holden Commodore here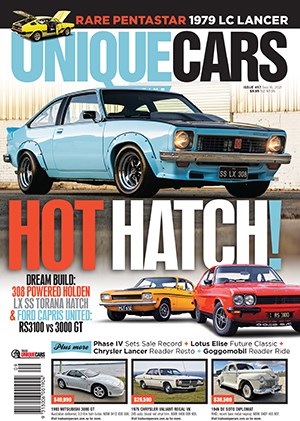 Subscribe to Unique Cars Magazine and save up to 42%
Australia's classic and muscle car bible. With stunning features, advice, market intelligence and hundreds of cars for sale.
Subscribe