Holden GTS 350 review
---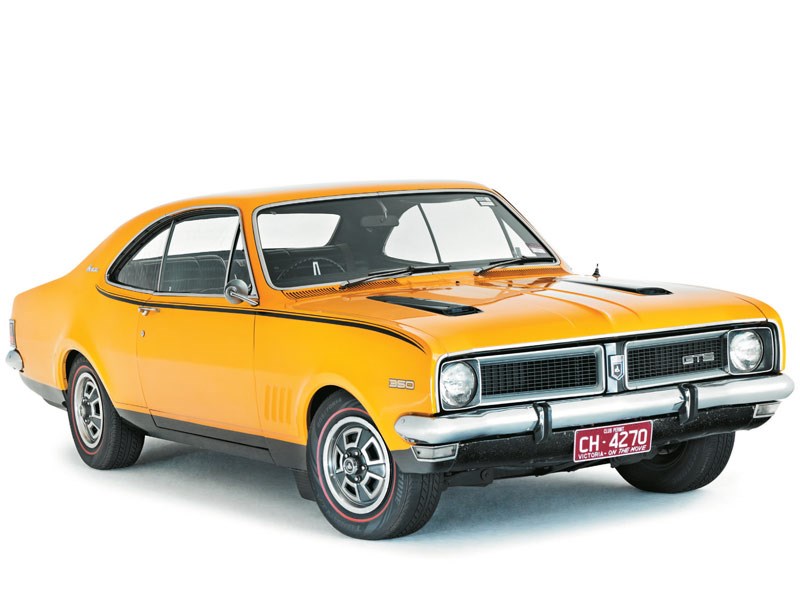 Holden GTS 350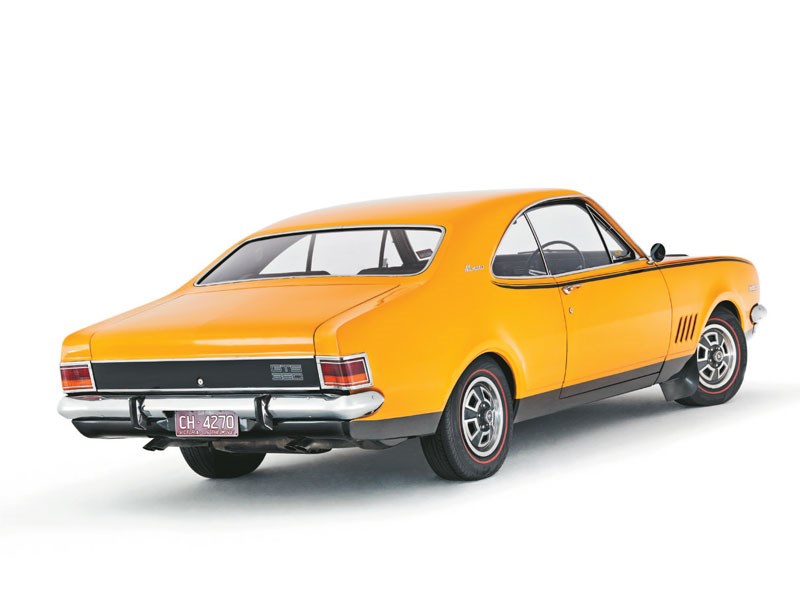 Holden GTS 350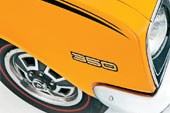 Holden GTS 350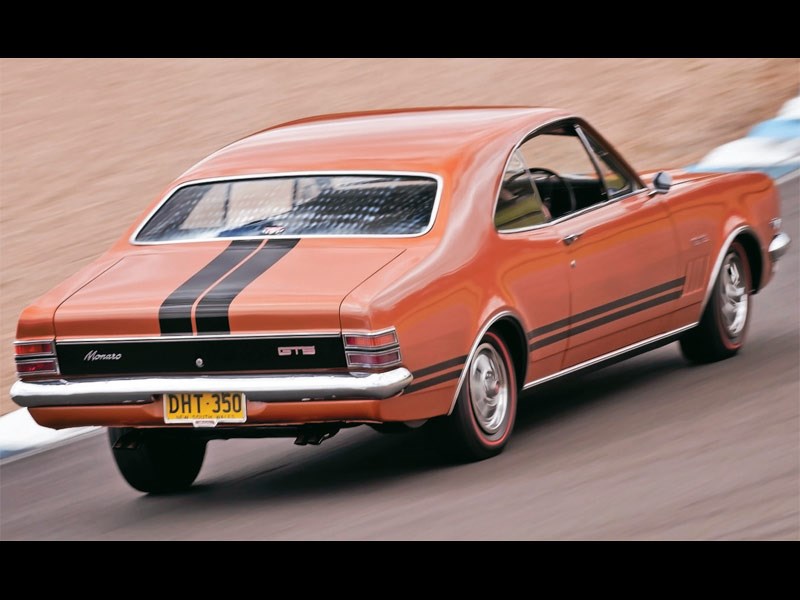 Holden GTS 350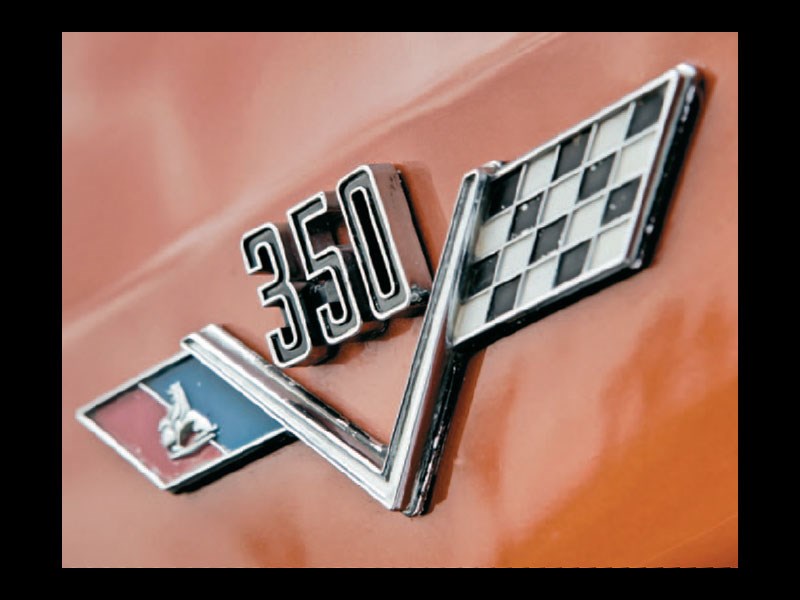 Holden GTS 350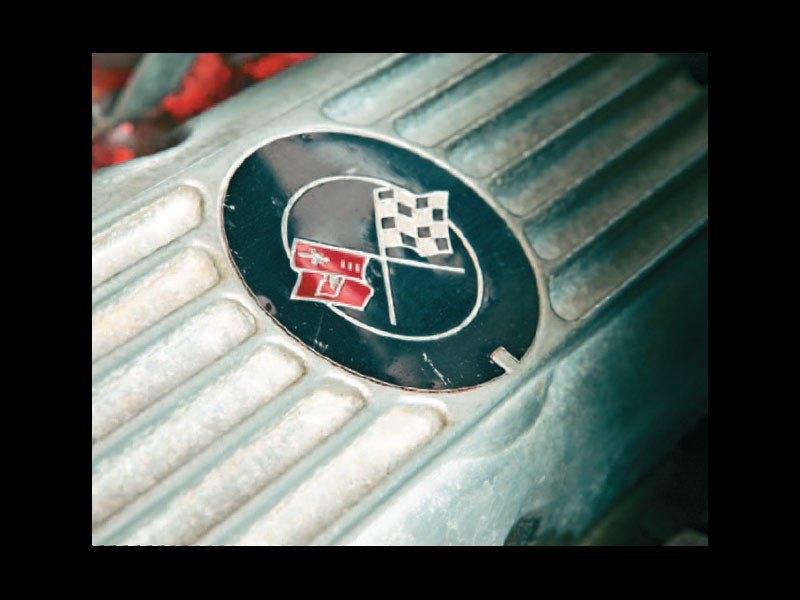 Holden GTS 350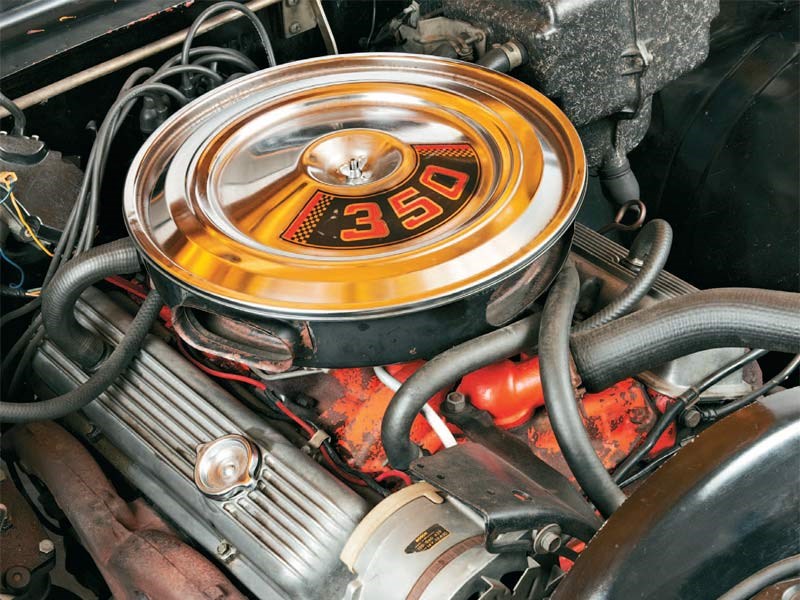 Holden GTS 350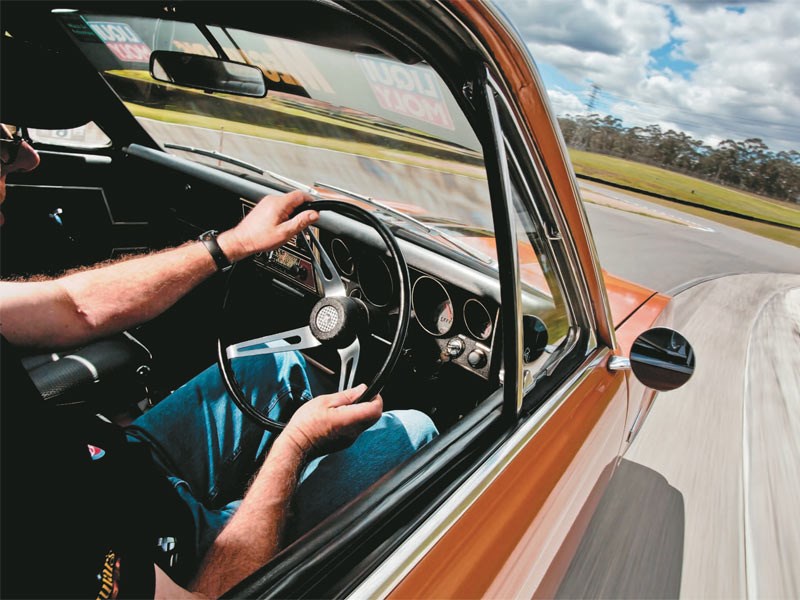 Holden GTS 350

Holden's hidden horsepower – the secret Bathurst Monaros
Celebrating the 350 #2: Holden GTS 350

When the 350ci engine made its way into GM's local product, Holden's heavyweights were covering up a massive secret. Here's what they didn't want a soul to know...
Australia was one of the first markets outside the US to be offered the new 350ci (5.7-litre) version of the Chevrolet small block. Holden's prestige dealers were advertising the new Chevrolet Camaro SS 350 extensively in the first half of 1967, two years ahead of the first Monaro powered by a 350.
A full page Preston Motors advertisement in a Melbourne Motor Show supplement in early 1967 described the new Camaro as "undoubtedly Chevrolet's greatest achievement". Featured on the same page were an imported 1966 Buick Riviera, locally assembled 1966 Chevrolet Impala Hardtop, Holden HR Special and Vauxhall Viva Deluxe.
The latest 1967 Camaro was the main feature of the ad, with two photos and both with RHD, topped with the claim: "the Car of the Year has arrived… the swift, sleek Chevrolet Camaro".
This was no idle beat-up for a one-off motor show appearance. Another Melbourne Holden dealer Bill Patterson Motors presented the same car offering two specifications: "210 h.p. V8, 295 h.p. V8".
A factory spec sheet confirms that the 210hp V8 was the Camaro's 327ci (5.4-litre) entry level V8, the two-barrel version of the locally assembled Chevrolet Impala's 327. The 295hp version was the RPO L48 option as fitted to the SS 350 which also featured the concealed headlight SS grille, special bonnet with intake grids, front bumble bee stripes and special D70-14 red wall tyres. Disc brakes, normally an option, were listed as standard on both models.
Fast forward to October 1967, the issue date of the Motor Manual which featured a striking RHD Camaro SS 350 on its cover in metallic blue with black vinyl roof, five spoke imitation mag wheel covers, bumper over riders and full chrome highlights around the wheel arches and sills. The interior was also dramatic by 1967 standards with its alloy spoked, fake woodrim steering wheel and pleated bucket seats.
Registered JTA 265, it hit Australian roads as early as April 1967. Underbonnet photos revealed a mirror RHD swap with its dual master cylinder and integrated power booster on the correct side. It was a world away from the sloppy local Mustang conversions offered in Ford dealers in the lead-up to the XR Falcon release. The Camaro's swoopy hidden-headlight look was the talk of Australia for that year.
Stifled by the two-speed Powerglide, it was still a rocket with a 15.8 second standing quarter and a top speed of 116mph (187km/h). Tester Chris de Fraga was suitably impressed. Camaro prices were always listed POA but the test quoted a $7600 figure, about the same as an E-type or $2000 more than the local Chevrolet Impala. In the US, the test Camaro SS 350 and an Impala 4-Door Hardtop cost around $US2800.
Because very few Australians could line up for a new Camaro at this price, why was it fast tracked onto Australian roads ahead of other US models? Holden actually had a department that made sure these things happened. It was staffed by a young John Crennan, former HSV chief, in his earliest days at Holden.
In 1967, Holden was in trouble for the first time. A critical new model had to be held over for a year until it could be stretched in width and wheelbase to match the new XR Falcon. Ford's Mustang-bred message of fun and excitement made the HR and Holden both look sad.
Holden would offer its first V8 option in 1968 but that was only the start. Not only would the coming Monaro be Holden's first coupe, it would be more powerful than its biggest US models in one short leap from conservative HR sixes. Holden was leaving nothing to chance as its most powerful engine jumped from the X2's 145hp (108kW) to 250hp (187kW) in the GTS 327. After the Falcon Hardtops failed, Holden also had to convince Australians the Monaro coupe was what they wanted and worth paying for.
The 1967 Camaro SS 350 trickle campaign achieved all this, and more, especially after the Camaro started appearing on local race tracks. The HK Monaro GTS 327 shared Camaro detailing never seen before on a Holden inside and out, including stripes, steering wheel, seat stitch patterns, body highlights, five spoke wheel covers, red wall D70-14 tyres and metallic colours. Its whopping 327ci (5.4-litre) V8 option could have caused serious backlash if the Camaro had not already raised the bar as a smaller car with a 350ci performance option and the 327ci V8 as the cooking option. The Falcon's biggest V8 engine in 1968 was still only the 302 (4.9-litre) and Chrysler's was still a 273 (4.5-litre).
Best of all, Holden could present the HK Monaro GTS 327 as a $3790 half price alternative to the Camaro. It was at least as quick, with a full-sized back seat and big boot as a bonus. After the 1968 Bathurst win cemented the Monaro GTS 327 as Holden's hero car, the Camaro's job was done. It then paved the way for the Australian 350, the HT Monaro GTS 350, which arrived without a hint of protest.
Holden's local HT and HG GTS 350 range hid two models at least as significant and race-prepared as any GT-HO rival. Many Australians still have no idea about the full extent of what was lurking in Holden showrooms. This was intentional.
Before Brock's HDT operation allowed Holden's race homologation specials to reach
In 1967, Holden was in trouble for the buyers one step removed from Holden, GM's international no-racing directive forced Holden to be extra careful about drawing too much attention to any Bathurst specials.
The HK GTS 327 was coded on release as a model option for the GTS (HK80737-XT2) before it was given a new standalone HK81837 code in mid-1968. This initial standalone code still encourages many to claim that the HK GTS 327 was the only Bathurst Monaro special.
Nothing could be further from what actually happened.
If any Holden was identified as a special Bathurst model, its motorsport involvement could have ended in an instant. The later XU-1 only survived after Harry Firth presented them to visiting Detroit suits as rally cars that happened to be effective on the track! The 81837 code denoted just another model in the HK line-up and could no longer be identified as a special XT2 option.
Holden used this with devastating effect for the HT. By applying the same HT81837 code to the automatic and manual HT GTS 350, an even more formidable Bathurst special could be unleashed and hidden as a simple manual alternative.
For a stand-alone Monaro GTS 350, there was no need to specify an engine option code, a transmission option code, rear axle, special suspension or anything else. There was an automatic and a manual, and given that the race car would always be a manual, Holden could load whatever tweaks or changes under the manual specification to go racing.
Key suspension parts, drivetrain, wheels, brake cooling slots, long distance tank, floorpan, bodywork and other parts could be added or modified without raising any attention in the public arena. It could never appear as anything other than the manual version of the automatic.
That allowed Holden to offer two totally different 350 engines without any risk of one being identified as a Bathurst special. The 275hp (205kW) engine – Holden's figure – used in the automatic GTS 350 was the same L65 Chevrolet 250/255hp engine option offered across the Chevrolet range except for the Corvette.
The GTS 350 manual featured the latest version of the 300hp (224kW) L48 as offered in the locally-delivered 1967 Camaro SS 350 and was also the base Corvette engine.
An Australian Rochester 4MV Quadrajet carburettor specification was the only deviation from US specs and had nothing to do with the automatic's sudden 25hp (19kW) power rise while it was on the water!
There could be only two explanations for this. The local 308ci (5.0-litre) V8 had an optimistic claimed figure of 240hp (179kW) for marketing purposes over Ford's 302ci (4.9-litre). Offering an imported 350 (5.7-litre) option with all its extra duty and currency issues could never add up in the showroom if it delivered only 10hp (7.5kW) over the 308. If no one specified a 350 automatic, Holden had nowhere to hide a Bathurst GTS 350 special. Jacking-up its power output to 275hp (205kW) was expedient on more than one score.
Holden could now present the GTS 350 automatic as a slightly de-tuned version of the manual. A 25hp (19kW) difference was close enough not to warrant any further questions. A softer engine spec for an auto was, and still is, a routine occurrence.
Except that wasn't the case here. The L48 300hp (224kW) engine was not only a specific engine re-engineered for a much higher compression ratio (10.25:1 versus the auto's 9.0:1), it also had four bolt mains.
The ruse didn't end there. The press HT GTS 350 manuals were presented with optional Dunlop SP Sport radials, standard on the XW Falcon GT. The importance of these tyres over the GTS 350's lethal standard cross-plies was enough to distract testers from the lacklustre zero to 160km/h times of 19 seconds. The showroom cars could do it in 16 seconds flat.
If the word had got out, the whole process would have been exposed. Holden not only got their special Bathurst GTS 350 manuals to the start line without raising alarm in Detroit, Ford was caught completely offguard. Even if Ford took a very public hit on their choice of tyres, the hidden and unexpected form of the HT GTS 350 manual had applied the blow torch. The press cars were carefully retained by the company and later moved on through dealers and buyers who would not draw attention to their sudden gains in performance.
Because the secret was still not out, there was good reason to keep it this way. Holden had just revealed the XU-1 Torana as its new Bathurst weapon and there were no guarantees. An improved hot HG GTS 350 manual in the wings was good insurance. After HT press information and advertising listed different GTS 350 suspensions for manual and automatic, the HG material by omission suggested they were the same. Every tester who didn't crawl under the HG GTS 350 manual stated that the manual had been softened in line with the automatic. The belief that the HG GTS 350 manual was a soft shadow of the HT version is entrenched to this day. Again, it was a complete ruse. The racing HT GTS 350 manual hardware was still all there and more.
Stocks of the carryover HT's manual L48 engine from Tonawanda ended in August 1970 to make way for the wild new Z28 360hp (269kW) version due to be slipped under the bonnet for Bathurst that year. Instead, Holden had to source a substitute L48 from McKinnon Industries in Canada after September 1970 for the last HG GTS 350 manuals. This high-comp transition engine is especially significant as it marked the end of Holden's commitment to the Monaro as a race car (see sidebar). Buried in obscure service bulletins was the full extent of the unannounced changes in these final HG GTS 350 manuals.
A stronger cylinder block with the latest '010' casting was dressed with new cylinder head, inlet manifold, special valve covers with improved top-end lubrication and distributor. The latest 3973370 cylinder heads had the infamous 'fuelie' camel hump identification marking on the ends. A new tailshaft addressed the HT 350's carryover weakness.
Wheels tester Mel Nichols was left gobsmacked after driving one of these final HG GTS 350 manuals and it exposed what had been hidden from view. After insisting that his disbelieving colleague  Peter Robinson drive one, the full extent of the ruse that started in 1969 was only revealed on the eve of the HQ release when it no longer mattered.
Peter Robinson recently confirmed what came to light: "If I remember correctly it was almost as quick as a Phase III, but a very different car in character. The Monaro was more a born racer. I loved the thing, still do, despite poor brakes (a common failing). There were many subtle changes that made this a far more desirable car than the HT."
From there, it could only highlight how far the HQ GTS 350 manual had slipped with its L65 auto-spec engine and its inflated output figures. Although the figures suggested it was a straight  carryover from the HG GTS 350 auto, the HQ's 350 was another equivalent export engine built for the Australian market by McKinnon Industries in Canada. After the manual version was dropped during 1973, the final deliveries of this engine with auto-only had their compression ratio slashed from 9.0:1 to 8.5:1 and a range of components tailored for US unleaded emissions late in 1973.
Although the claimed 275hp (205kW) never varied from 1969, it had slipped to at least local 308 (5.0-litre) figures or below. Holden gave its once great and all-conquering 350 a mercy killing on the arrival of the HJ in 1974. It had been reduced to a woolly and soft shadow of its former self.
ULTIMATE GTS 350
The HG 'Bathurst Special' scheduled to appear in August-September 1970 as an HG 81837 running change if the XU-1 hadn't fired on all cylinders would have featured:
- 360hp (269kW) 350ci (5.7-litre) engine from the 1970½ Z/28 Camaro
- M21 close-ratio Muncie 4-speed manual transmission
- Revised exhaust manifold pipe to first joint
- Heavy-duty aluminium radiator assembly
- Magnesium alloy wheels with revised offset
- Rear axle radius rods deleted to clear wider wheels
- Lowered ride height with new suspension settings
- Special frontal treatment with unique grille
- Front brake air intakes between grille and headlamps
- Front and rear spoilers
- Fender edges reshaped for wider wheels/tyres
*****
More reviews:
> 350 part1: Chevrolet 350 V8 review here
> Oz vs US: '69 Monaro vs '69 Camaro review here
> Enter the giveaway to win a 350ci engine here
Search used:
>> Search Holden cars for sale
Unique Cars magazine Value Guides
Sell your car for free right here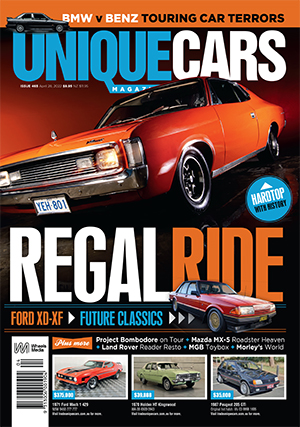 SUBSCRIBE TO UNIQUE CARS MAGAZINE
Get your monthly fix of news, reviews and stories on the greatest cars and minds in the automotive world.
Subscribe