TCM Camaro: Paul Freestone
---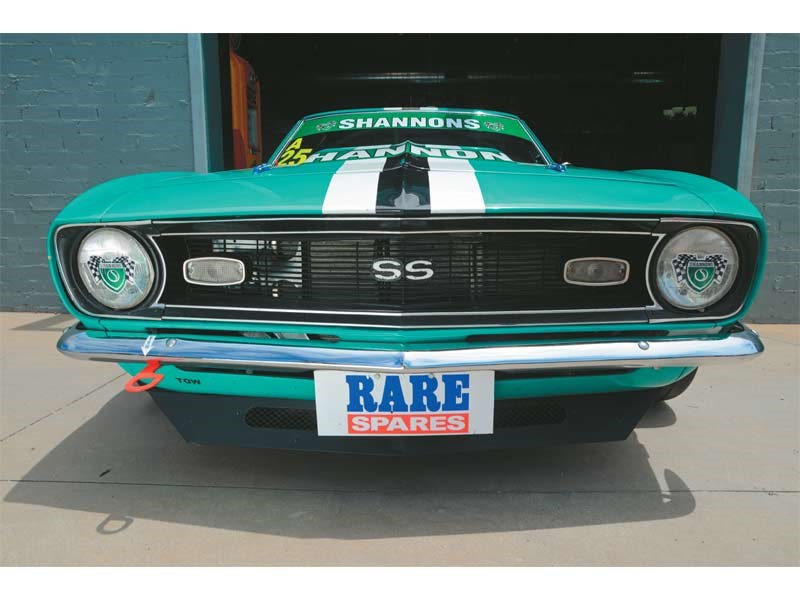 TCM Camaro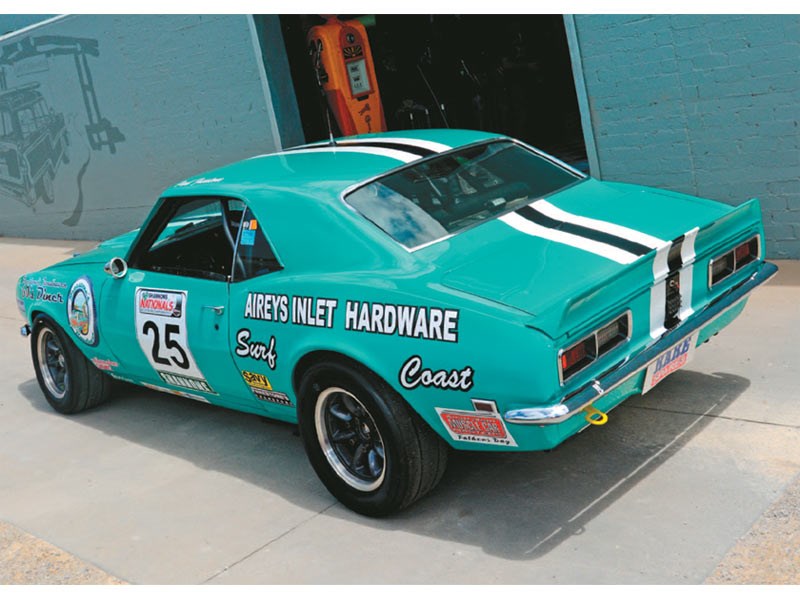 TCM Camaro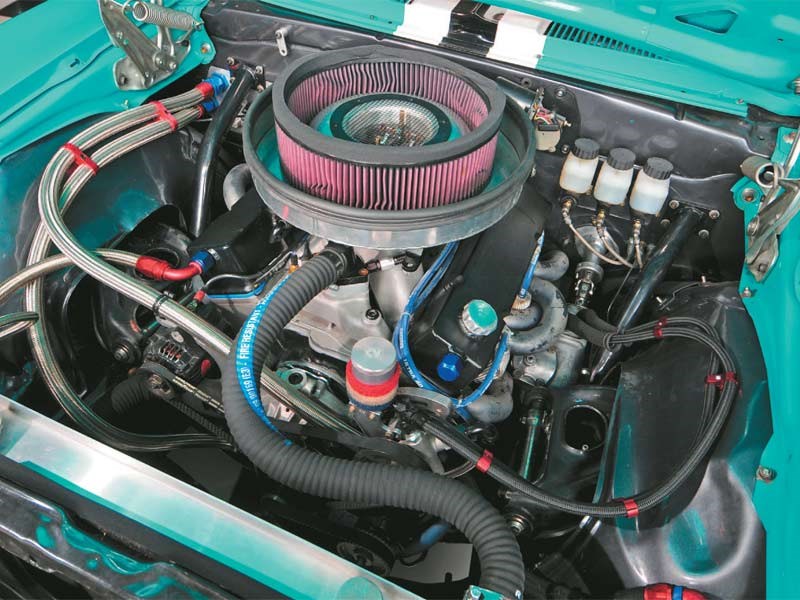 TCM Camaro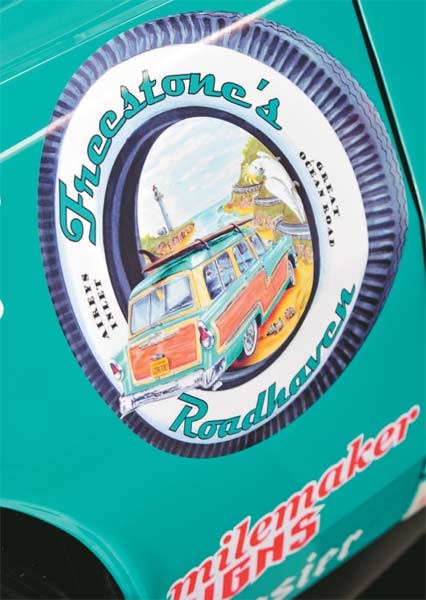 TCM Camaro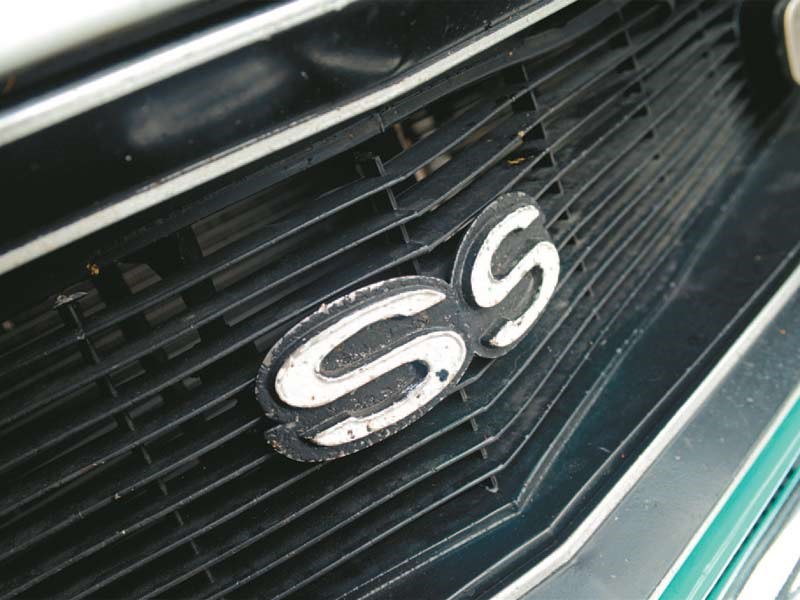 TCM Camaro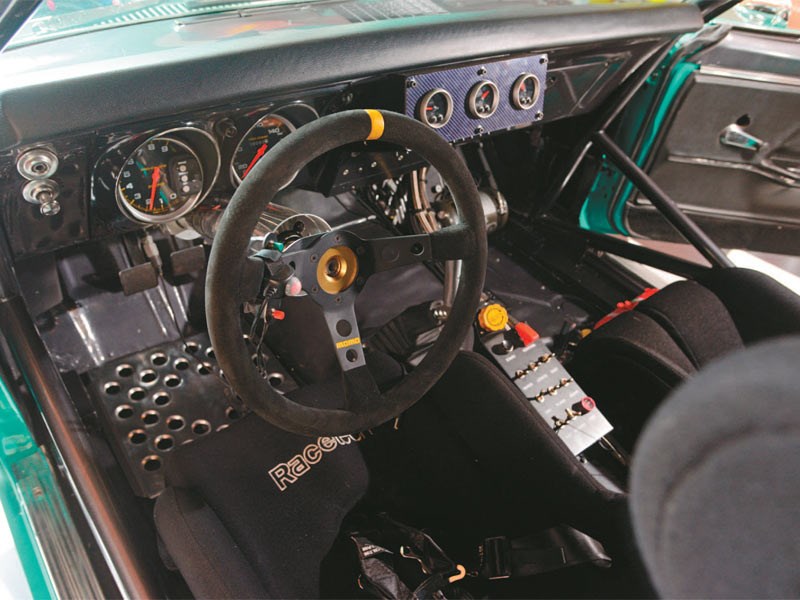 TCM Camaro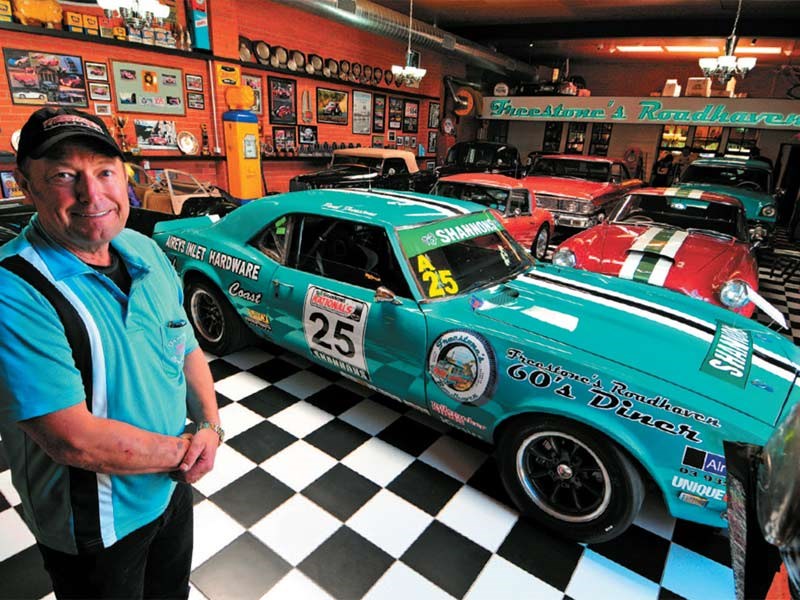 TCM Camaro

Paul's beautifully-prepared TCM heavy Chevy
TCM Camaro
Wild new TCM Camaro taken straight to the pointy end of the grid by quick 'truckie'
Paul Freestone is one incredibly committed racer. Fact is, the trucking company owner has done just about all there is when it comes to Australian motorsport. With wife Christine, he has completed 17 Targa Tamanias, and Paul has successfully raced almost everything with four wheels – from NASCARs to Supertrucks to GT Production to Carrera Cup and V8 Supercars.
Such is the Freestones' passion for cars and automobilia that the couple have opened a US-diner-style café and bar, on Victoria's Great Ocean Road, and the Unique Cars crew took a cruise down the scenic GOR, just to see what all the fuss was about. We reported on that trip, and the fantastic diner, in Issue 345.
To recap, for you latecomers, there's a café and retail shop that sells all manner of auto memorabilia, overlooking a magnificent selection of the Freestones' cars. Taking pride of place is Paul's beautifully-prepared Touring Car Masters 1968 Camaro SS, along with a couple of hot rods, an Aston Martin DB4, MG TF, and the tarmac rally-prepped Austin Healey that has taken the couple to events all over the globe. (Visit the website here)
A racer from a young age, Freestone could well have enjoyed a two-wheelbased motorsport career.
"I started with bikes and my first actual race was on a Honda 750 four. I still have a 1973 750 Honda, the same year and colour as that original one."
But it's his four-wheeled exploits aboard the immaculate turquoise Camaro that are the subject of our attention, along with the personal route that led Freestone to bring yet another potential TCM winner to the grid in 2012.
Freestone takes up the story: "I raced a few things, then got into trucks. I greatly enjoyed racing trucks and have met life-long friends out of truck racing. Denny Hulme and Jim Richards were two, and Richo actually raced our truck for a while. We raced a factory Leyland at Donington in England as well and that was a great experience. We were pretty successful in trucks.
"I also did some Production Car racing – the Six Hours at Winton – and when Bob Jane built the Thunderdome, we jumped up to NASCAR in a Pontiac Grand Prix."
Adding to that comprehensive record is the fact Freestone has also competed in a brace of races in the V8 Supercars second-tier, the then-Fujitsu Series.
His Targa Tasmania competition record is most impressive. Truth is, when it comes to the name Freestone and Targa, those in the know speak in hushed tones. Put simply, Paul and Christine Freestone represent Targa royalty.
Typically, Freestone keeps his achievements on the 'down-low'. "I've raced a Monaro there in the Modern category and the old Healey, of course, and we have been on the podium twice. There's probably unfinished business there," says Freestone, his easy manner veiling strong determination. So, to TCM...
"I'd been looking at TCM for a long time and decided that with the launch of the diner, it was probably a pretty good fit." Freestone found the car that would serve him best following a guest drive in Brett Youlden's HQ Monaro in 2012.
"I saw the Camaro at Sandown last year and thought, 'That thing is pretty competitive', and the deal was done for us to buy the car."
The car that has since become the Freestone Camaro was originally located in Arizona (US) in the early 2000s and was prepared in Sydney to NC Historic category specifications.
When the TCM category gathered momentum, then owner Alastair Maclean set about converting the Camaro to the more sophisticated build level that TCM regulations allow.
Freestone is renowned for a high level of presentation and in January, 2012 the car was stripped and bead blasted and then sent for a total rebuild.
"We had a lot of gremlins with the car, which was very frustrating. The original build wasn't quite right, nor was our original rebuild," says a frustrated Freestone. "We borrowed a set of Penske shocks from Bob Middleton at Whiteline Racing and learnt a lot. This led to a full redesign at the rear end of the car, improving it immensely."
But Freestone was finding time to work on the car very tight – the diner was taking up seven days a week – and if the team were to progress further, the Camaro needed the sort of attention that only a specialist preparer can offer.
"We decided, after having a reliability problem at Bathurst, that the car needed to move to someone that could sort it out," says Freestone.
Enter TCM stalwart Dick Savy, who happily added another potential championship winner to his impressive stable. The benefits were felt almost instantly at Team Freestone, the car putting in a healthy showing on debut at the final round of 2012 at Sandown.
Red-lining the 445 kilowatt 350 Chev under the bonnet, Freestone qualified 11th, ran as high as sixth, and led the reverse-grid race before the diff let go.
"No one could see that coming – just bad luck – but it did leave us with a satisfied feeling that the package is getting very close," says Freestone.
"Our goal for last season was to get on to the back of the fast cars, in around fifth or sixth. That seemed realistic."
Realistic indeed, and already achieved at the car's first meeting. Touring Car Masters fans would do well to keep an eye out for the green Camaro – we reckon there are big things just around the corner.
When we offer that to Paul Freestone, he allows himself just a little grin. It says volumes from a bloke that lets an impressive record speak for itself.
More reviews:
> Miedecke TCM Chevrolet Camaro review here
> Walmsley/Kassulke TCM Monaro review here
> More Touring Car Masters articles here
*****
Search used:
>> Search for a used Camaro here
Unique Cars magazine Value Guides
Sell your car for free right here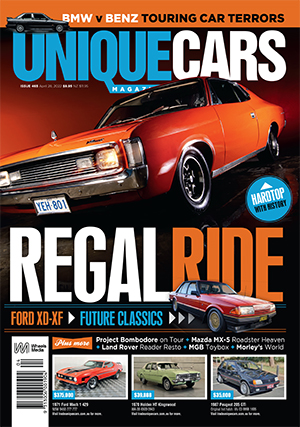 SUBSCRIBE TO UNIQUE CARS MAGAZINE
Get your monthly fix of news, reviews and stories on the greatest cars and minds in the automotive world.
Subscribe