Holden FX: Classic Racer
---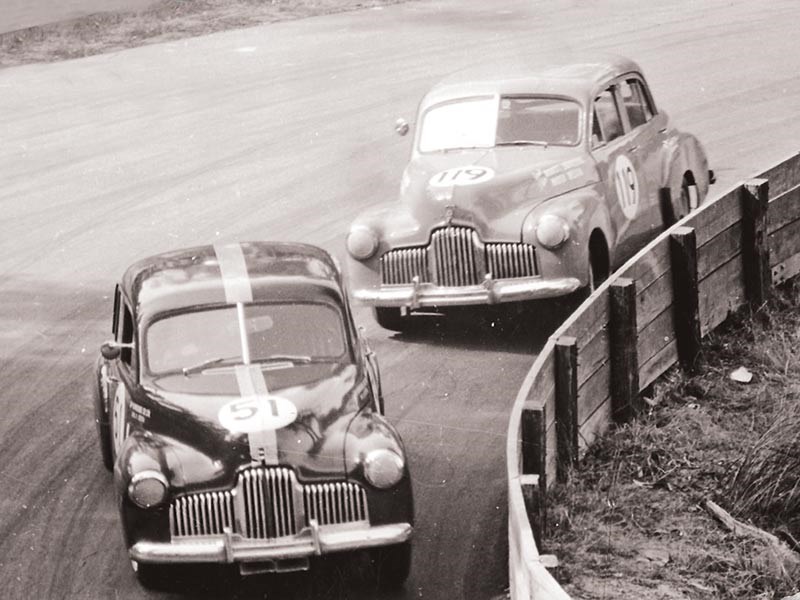 Holden FX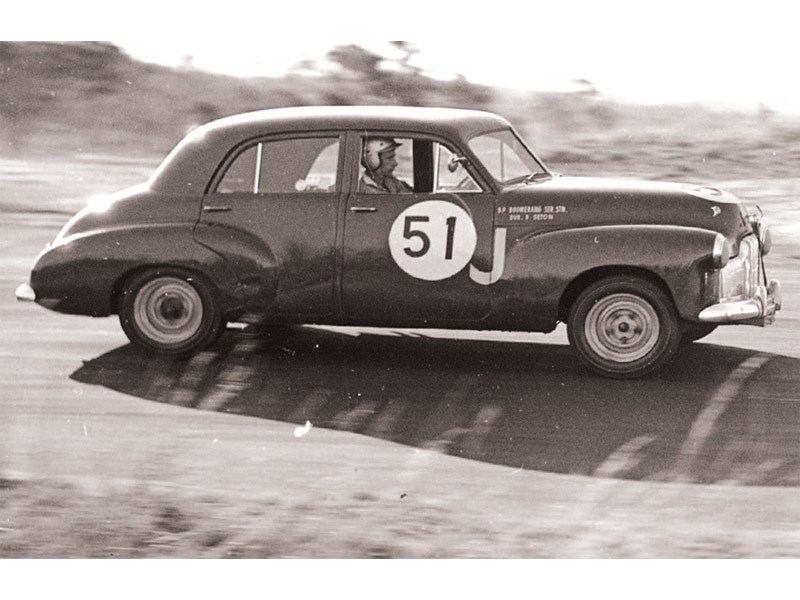 Holden FX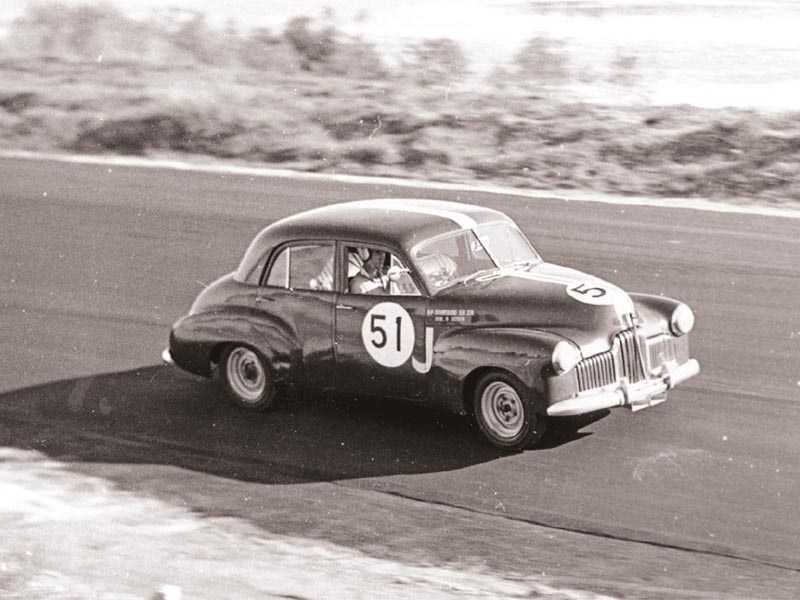 Holden FX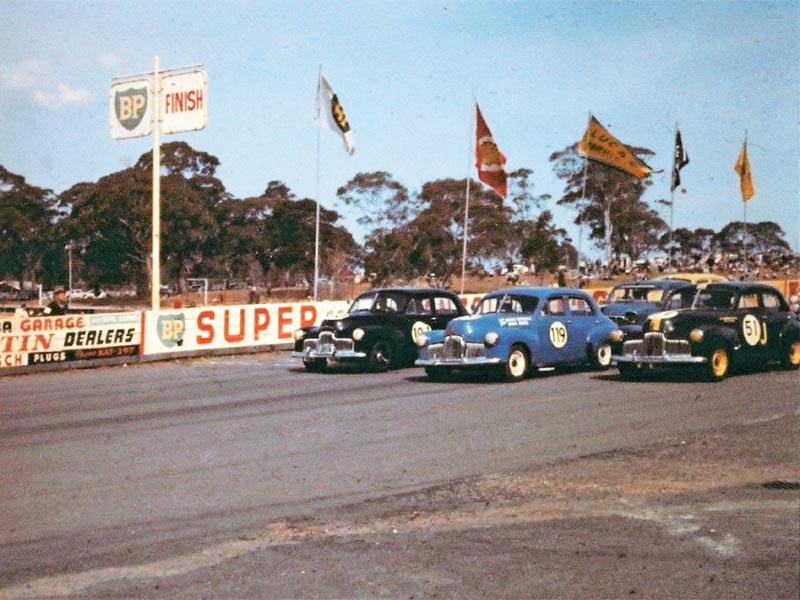 Holden FX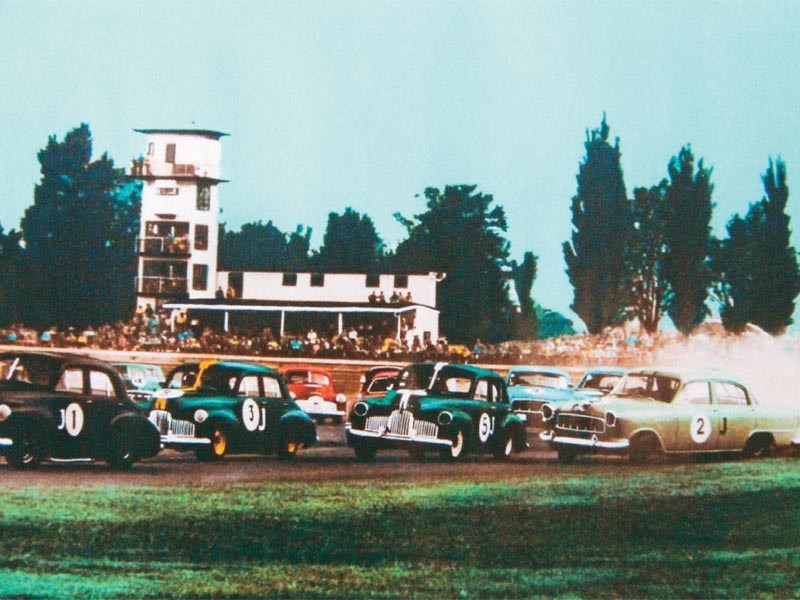 Holden FX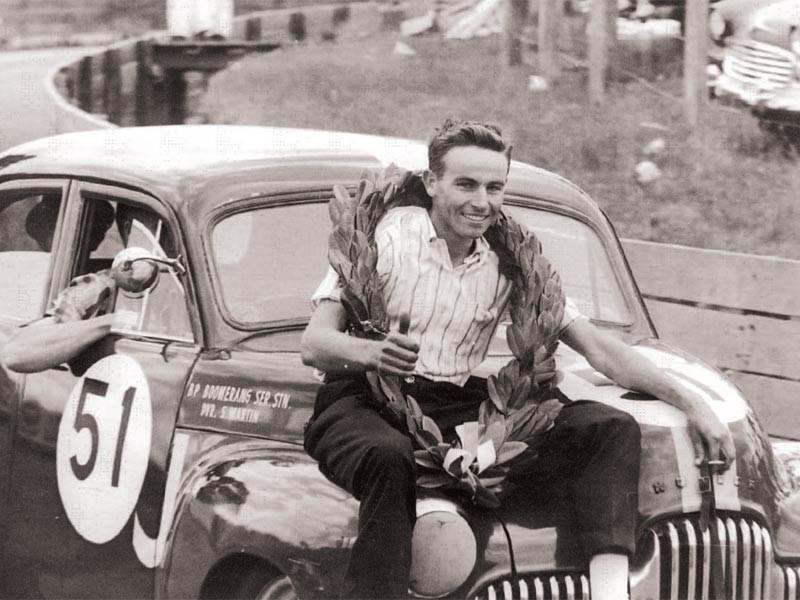 Holden FX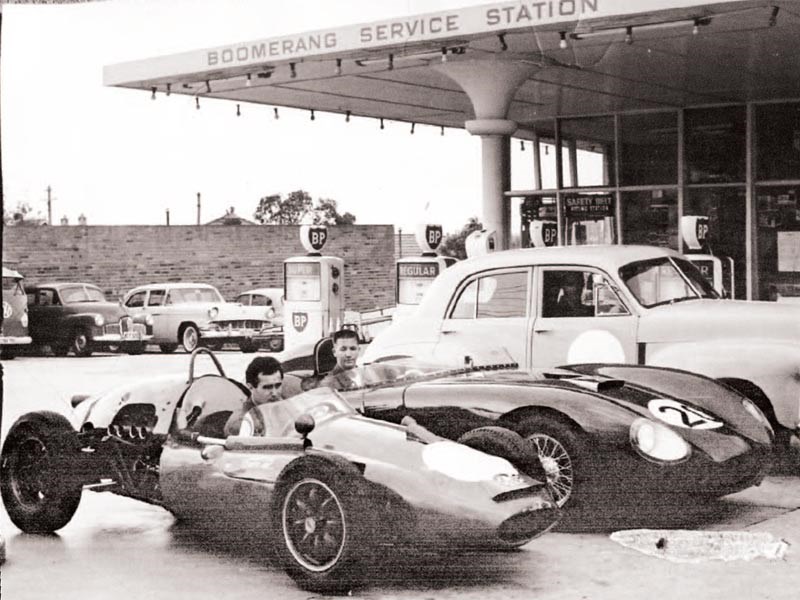 Holden FX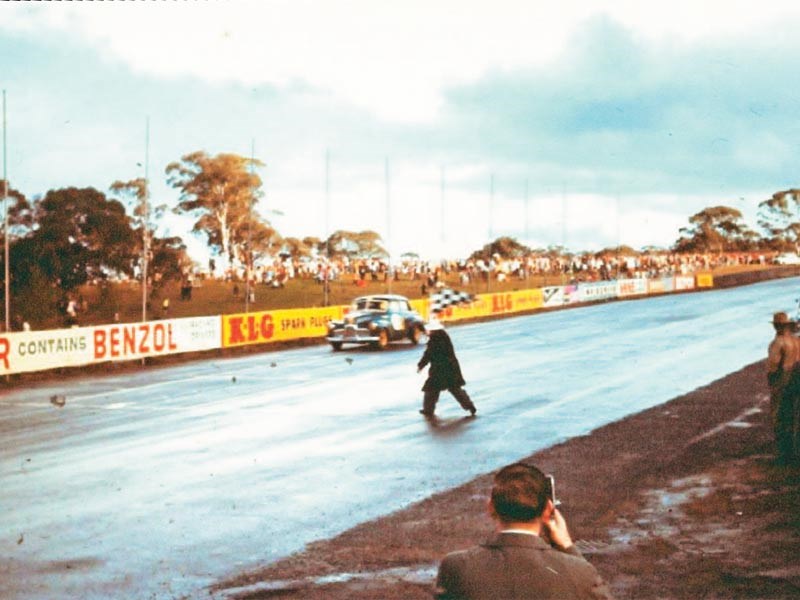 Holden FX

'Humpy' Holden racing was serious business in the early-'60s, but three young blokes blitzed the field
Holden FX Racer
Three mates pooling time and resources in order to go motor racing is a familiar story. In fact, it's probably fair to say that should you venture to a racetrack on any given weekend, you'll see exactly that. Most achieve nothing greater than having fun (and there's possibly no greater achievement), but this is a story of what occurs when those three mates all happen to be exceptionally talented in their respective roles.
In 1961, Joel Wakely, Bob Gray and Spencer Martin, all in their early-20s, decided to take the plunge into the murky waters of motorsport. Spencer had enjoyed race success in a variety of sports cars, but Joel and Bob were complete novices. "I had a guy working for me who owned [what became] the Boomerang car," recalls Joel. "I bought the car off him and the idea was that Spencer, Bob and myself were going to take it in turns to drive. We modified the car and painted it in BP green and yellow because the service station that I owned was the BP Boomerang Service Station."
The car was appropriately modified and taken to Warwick Farm for a shakedown – "I think I went around in about 1:04, Bob went around in about 1:03 and Spencer went around in 59 seconds," says Joel. "[Spencer] was so much faster than us it didn't matter. On the spot we decided Spencer's the driver, Joel's the owner and Bob's the mechanic."
A 'Humpy' Holden may not spring to mind as an ideal platform for a race car, but its affordability and ease of modification made it a popular choice. The Boomerang FX was modified to enter the Appendix J Touring Car class for production-based sedans, Australia's premier touring car class until the introduction of Group C in 1965.
It was a rocky beginning. Initial reliability problems centred around the venerable, but vulnerable, Holden 'grey' motor. "The old Holden was just a four-main-bearing crankshaft so the stresses on it were enormous," explains two-time NRMA 'Apprentice of the Year' Bob. "When it got around 6200rpm it would get the death shakes, like the engine was falling apart – it was dreadful."
Failure after failure plagued the team until the fitment of a Jaguar Mark V harmonic balancer allowed the engine to happily spin to 7000rpm. Bored out to 2.55 litres (against a 2.6-litre class limit) with triple SU carbs and 12:1 compression, maximum power was a healthy 150hp – enough for the FX to clock 205km/h down Conrod Straight at Mount Panorama.
Most FX race cars used engines built by the legendary Merv Waggot, but Joel explains the problem with that from a competitor's point of view: "If someone came up with something [that] increased horsepower, Merv would build that into all the engines!" So the boys went their own way, using a Ludnum cam and setting the timing using the valve openings, not clearances. "Our car was probably putting out more horsepower than anyone else," says Bob. "Merv was a bit dirty on us – [he thought] we were pulling the wool over his eyes."
This desire to think outside the box was typical of the boys' methodical approach to racing. After every race they held a debrief, using Spencer's almost unrivalled ability at providing accurate technical feedback, to constantly improve the car.
"In the process of building my previous two cars, I'd learned quite a bit about suspension and about handling so I applied all of those things to the Holden and it all worked," says Spencer modestly. Mounting points for the heavy cast-iron FX shock absorbers were relocated from the diff housing to the car's chassis to reduce unsprung weight, with a pushrod link attaching to the diff, and tweaks by suspension specialist Allan Heasman gave it superb drive out of corners.
Spencer's driving was also a key differentiator. In an era when armfuls of opposite lock were still the norm, Spencer was neat, tidy and fast. "I was always one for trying to keep it neat and tidy – getting onto the straight as hard and as fast as you can. I suppose everybody was trying to do that but I'd set the car up so that it could come on to the straights a lot faster."
The combination of Spencer's driving talent and the highly developed FX was dynamite. In 1962, there were four wins but two DNFs, while in '63 there were 13 wins and three second places, including winning the prestigious all-Holden Neptune Trophy Series, held at Katoomba's fearsome Catalina Park circuit.
Results like these did not go unnoticed. Respected motor journalist David McKay wrote, "[The Boomerang FX] is one of the fastest three saloons in Australia,' while Chris Beck commented in Sports Car World: "The driving of Martin seems to indicate he is the leading Holden driver in the country today."
McKay was so impressed, he offered Martin a drive with his Scuderia Veloce team, setting him on a path that would produce one of Australia's finest racing drivers – Spencer winning the Gold Star championship in 1966 and '67.
With the Boomerang FX's driver's seat vacated, Barry 'Bo' Seton, who had recently written off his own FX racer, was drafted in to replace Martin. More success followed, with Seton winning the team's second successive Neptune Trophy in 1964, leading Australian Autosportman to "doubt whether any one car has ever accumulated more prize money in the touring categories."
One of the Boomerang FX's last races was the 1964 Australian Touring Car Championship race held at Queensland's Lakeside Raceway. Despite winning its class, ninth outright behind cars like Holden's new EH S4 and the Mini Cooper suggested that the FX would struggle to remain competitive in the near future.
"Although we finished ninth, which was pretty spectacular for a Humpy Holden, the writing was on the wall," says Joel. "I said to Barry, 'we're winners, we're not losers, and this is going backwards'."
Joel and Barry bought the Ford Cortina GT that had won the '64 ATCC race and the FX was sold to fellow Holden racer Brian Donovan. "Next meeting, Brian blew the motor up," recalls Joel. "Not long after that, it disappeared."
The car hasn't been seen since and Joel, Bob and Spencer are hopeful that this story may uncover some information as to the car's whereabouts, if it still exists. Until then, they are happy to remember a time when three young blokes raced a hotted-up Holden for fun and blew everyone away.
"We never had a cross word – we got on like a house on fire," remembers Bob fondly. "They were good times," adds Joel. "Guys like me and Spencer and Bob, we're dinosaurs now, [but] we still dine out, tell lies and have a beer. It was three young blokes on an adventure and wanting to have a lot of fun."
FILL 'ER UP - F1 STYLE
Imagine driving to your local BP servo and finding Sebastien Vettel's Formula One car up on the hoist receiving attention. Well, in the early-'60s you could do just that. BP was a major sponsor of the Australian Gold Star race (which would become the Tasman series) in 1962, and as part of its sponsorship it assigned various garages to look after the open-wheelers of international superstars such as Stirling Moss, Bruce McLaren and, in Joel Wakely's case, Lorenzo Bandini.
Bandini's Cooper-Maserati (a Cooper T53 F1 chassis fitted with a 2.8-litre Maserati four-cylinder) was prepared in the BP Boomerang garage and went on to finish fourth in the 1962 Gold Star race behind Moss, McLaren and Australian champion Bib Stillwell.
"The general public could wander onto the forecourt and see the car, talk to the driver, get an autograph and everything else," recalls Joel. "So many people heard about the car at the garage and came down to look at it, we had to have crowd control!" Tragically, Bandini, winner of the 1964 Austrian Grand Prix in a Ferrari 156, would be killed at age 31 during the 1967 Monaco Grand Prix.
Unique Cars magazine Value Guides
Sell your car for free right here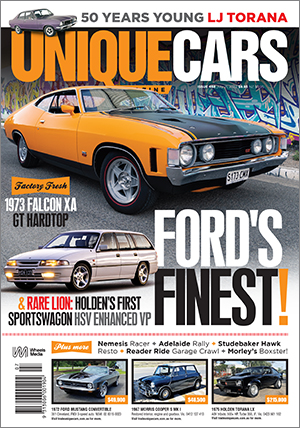 SUBSCRIBE TO UNIQUE CARS MAGAZINE
Get your monthly fix of news, reviews and stories on the greatest cars and minds in the automotive world.
Subscribe