Brett Youlden's TCM HQ Monaro
---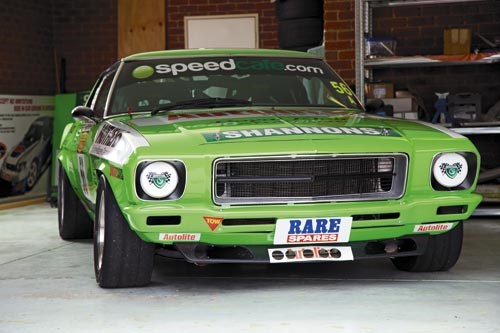 Brett Youlden's TCM HQ Monaro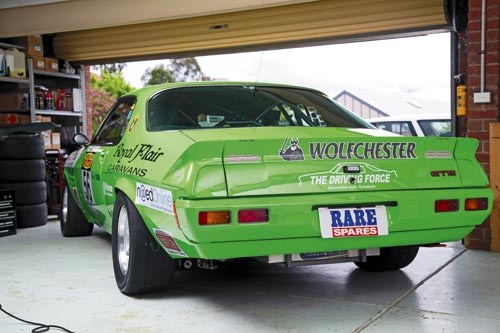 Brett Youlden's TCM HQ Monaro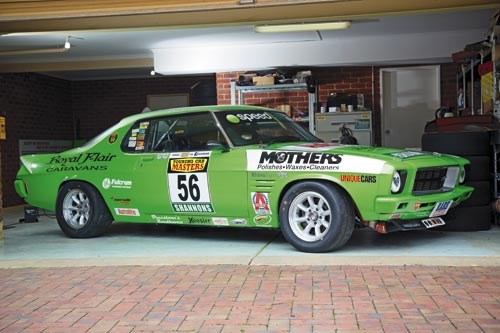 Brett Youlden's TCM HQ Monaro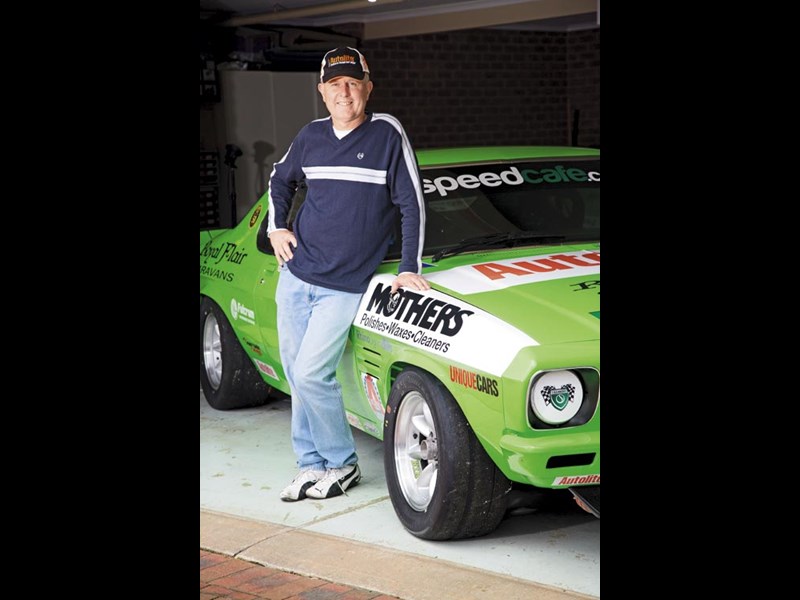 Brett Youlden's TCM HQ Monaro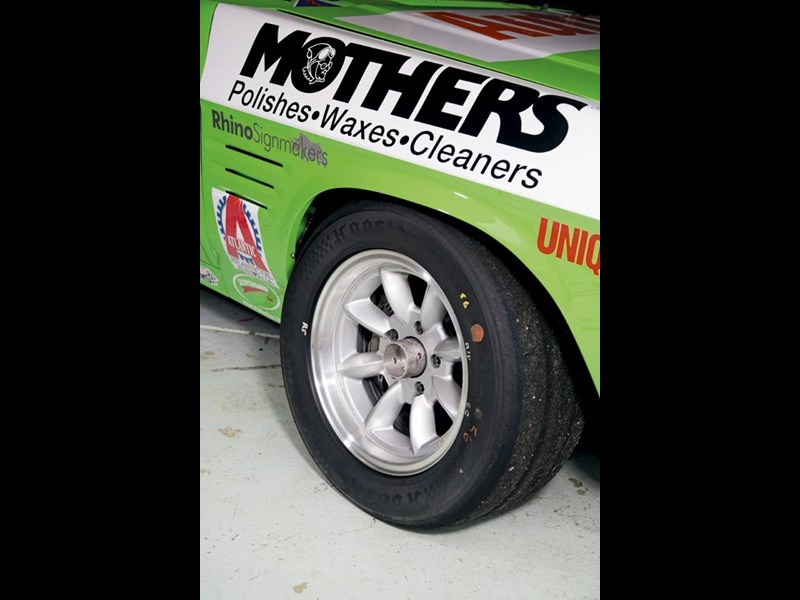 Brett Youlden's TCM HQ Monaro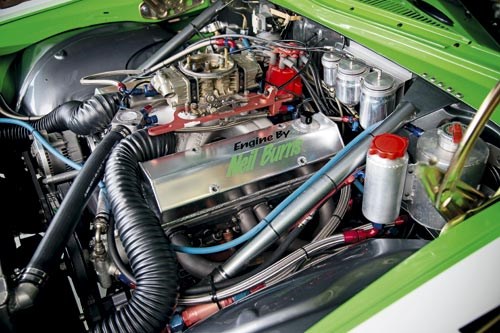 Brett Youlden's TCM HQ Monaro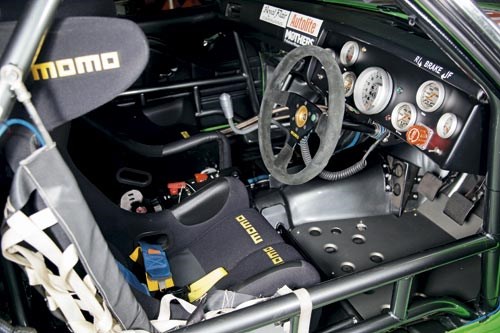 Brett Youlden's TCM HQ Monaro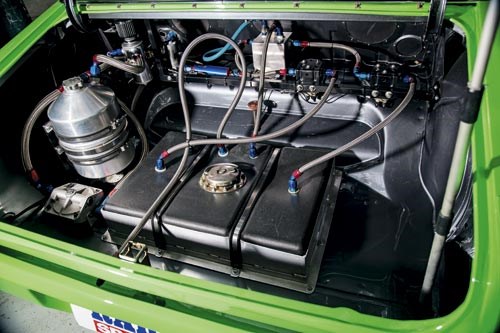 Brett Youlden's TCM HQ Monaro

Touring Car Masters profile: Attention to detail and bulletproof engineering underpin this Aussie icon
Brett Youlden's TCM HQ Monaro
HEAD OF THE Q
The name Youlden has been around Aussie motorsport for longer than many of us car tragics care to remember. In fact, Brett Youlden and his brother Kent have been staples at Australian racetracks for in excess of 30 years, racing in a huge range of categories, mostly of the tin-top variety.
Brett's first foray was in 1982 in a fire-breathing LJ Torana Sports Sedan, so there is not a lot that the 52-year-old Melbourne-based automotive equipment importer hasn't seen. To list the events and cars raced since those heady days would fill these pages. Let's just say he's 'massively experienced'.
But wait, there's more. The Youlden tradition has been passed down as well, with Kent's son Luke currently racing V8 Supercars with Stone Brothers Racing in endurance racing, and in the second-tier Dunlop Series. But that's all history. We're here to find out all we can about this pristine TCM-spec HQ Monaro.
"In 2007, [when] I was looking around for something to race, I noticed the Touring Car Masters," Youlden says. "I noted that the cars [at that time] were pretty basic. I thought 'how good would that be, running around in cars that legends like Janey (Bob Jane) used to run?'" The seed of an idea was sown and Brett is the type to see a project through. Determined? You betcha.
"I found a rusted-out HQ coupe shell – it was going to be advertised on eBay – so I went to look at it. It was a roller with no front clip on it. It was that rusty that you could look down from the front of the screen and see the floor!
"My original background is in car restoration, when I operated Youlden Automotive Refinishing from 1982-92, so I wasn't daunted but it really was a rugged old thing."
While building a race car is a massive undertaking, the HQ was complicated by the fact the shell was in such shabby shape. Rather than just load the car with all the goodies to make it competitive at TCM level, the first step was to restore the shell to race-worthy condition, then gather all the parts to come up with a TCM-spec car.
The term 'home-built' takes on a very literal definition when applied to the Youlden Holden. The car was born in a two-car garage at Youlden's home. Working from there with the help of his best mate Bill Williams, who was Allan Moffat's right-hand man in the days of the Cosworth Sierras and Mazda RX-7s, the task was undertaken.
"I started to build the car at home, but the council took a dim view of the noise," says Brett. A mate at the TAFE college in Coburg allowed me to come in after work and build the thing at night. In 13 months I had a caged-out and etch-primed shell."
The cage has certainly paid its way. "Brown Davis built the cage. It's a very impressive bit of kit. It's a cold-drawn, seamless steel cage because the boys at Brown Davis said, 'If you are going to have a bad crash, you'll be glad you have this one in the car if it happens,'" Indeed.
Anyone who witnessed his crash at Bathurst this year will remember that the big green Monaro had nowhere to go when Eddie Abelnica's XB Falcon expired. Youlden clipped the rear of the stricken XB and spun and Youlden was left completely exposed to following cars.
"I thought, 'Any second now someone is going to come driving through that passenger door and this will test that roll cage'." Thankfully, that was not to be.
The choice of an HQ Monaro was part pragmatism and part desire to race an Aussie icon, as far as Youlden is concerned. Spares and parts are becoming rare, making bending the car an expensive exercise.
"Quarter panels are the biggest concern," Youlden frowns. "Door skins used to be a problem, but there is a mob in Bendigo (Vic) making them up now. All the front panels are the same as the lesser models in the HQ range (although HQ racing has taken many out of circulation as well). And Rare Spares are about to introduce front panels to the market, so they gave me an early front guard." That should take a little of the pressure off the home restorer.
Seemingly minor parts like quarter and door panel moulds are also hard to come by. While that matters less for a race car, it does send a salient message to those looking to restore a road car. Yep, you'll be looking and looking for a long time.
Coupled with this is the well-known fact that the basic geometry and layout of Australian-bred TCM runners is less 'race conversion' friendly than their US opposition. The engines are positioned more forward and higher, making weight distribution very front-heavy.
"When we went with the all-Australian theme, we hoped that we would be able to get some help from Holden. I've been down every road and I've knocked on every door. Nothing doing. It's pretty disappointing," says Youlden. Back to the build.
After 18 months, the car had its first run in its current spec at round one of the 2012 TCM championship at this year's Clipsal 500 meeting in Adelaide.
"I ran the car in 2010 with the first engine but it was clear that reliability was going to be an issue," Youlden recalls.
He was going to need an engine specialist and there are few better than Neil Burns, who can list Peter Brock, Larry Perkins and Tom Walkinshaw as clients. A new Burns-built 350 was soon ready to be dropped under the big green bonnet.
This proved to be pivotal, with the car becoming known for its reliability. "We have a 100 percent finishing record [with the Burns engine] and I'm very proud of that. It has never stopped," Youlden smiles.
Sunbury (Vic)-based engineer Paris Acott fabricated the diff assembly, Watts Link and front hubs. The quality is superb, reflecting Youlden's attention to detail.
The car has had reasonable success for a fully-private entry, with a third at Bathurst in 2010, and a resounding win at the Phillip Island round this year. While that is heartening, Youlden knows he needs to develop the car as more 'financially strong' entries make leaps and bounds, and TCM front runners test regularly.
"The car lacks brake development," he says. "It still has Nissan road-car calipers on the rear and second-hand Alcon four-spots on the front. It's all down-spec and that makes it hard when you have drivers like Jim [Richards] and JB (John Bowe). It all needs an upgrade. This year at Bathurst I went a second a lap faster and we were still struggling to make the top 10. It's down to budget. Having said that, I'm grateful to Mothers and Autolite."
Youlden is optimistic that, with another big sponsor, the car will rise through the ranks. Looking at the fastidious manner in which the big 'Q is fettled, so are we.
SPECIFICATIONS
TCM Holden HQ Monaro
Engine: 5733cc V8, OHV, 16v, 850cfm Holley carburettor
Power: 447kW @ 7400rpm
Torque: 680Nm @ 6500rpm
Gearbox: 4-speed manual
Weight: 1610kg
Suspension: independent, King springs, Koni adjustable shocks (f); live axle, coil springs, Koni shocks, Watts linkage (r)
Brakes: 310mm rotors, Alcon 4-piston calipers (f); Nissan 4-piston calipers (r)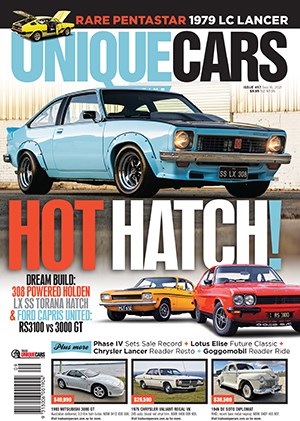 Subscribe to Unique Cars Magazine and save up to 42%
Australia's classic and muscle car bible. With stunning features, advice, market intelligence and hundreds of cars for sale.
Subscribe