Eric Bana's 1973 Ford XB Falcon Hardtop
---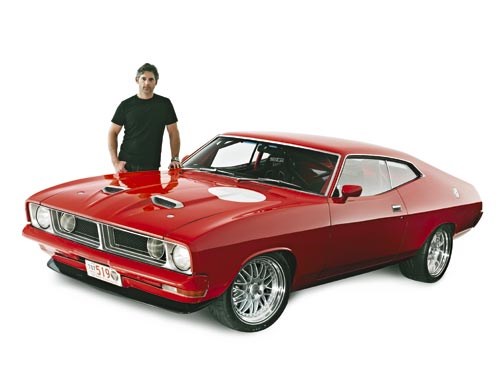 Bana's 1973 XB Falcon Hardtop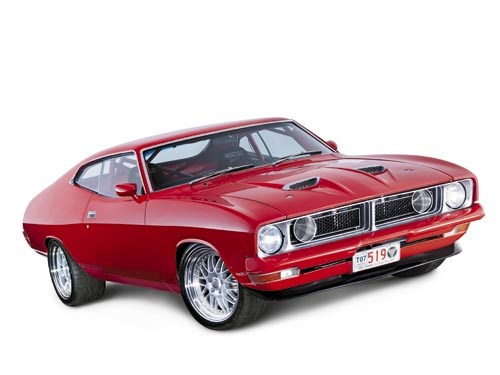 Bana's 1973 XB Falcon Hardtop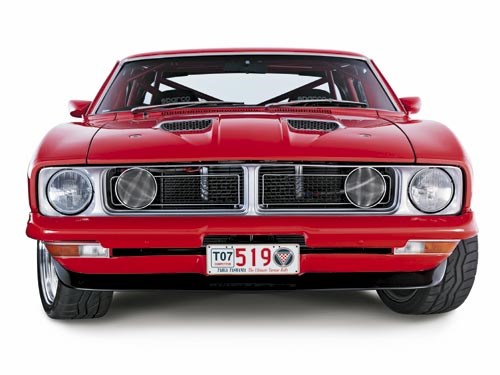 Bana's 1973 XB Falcon Hardtop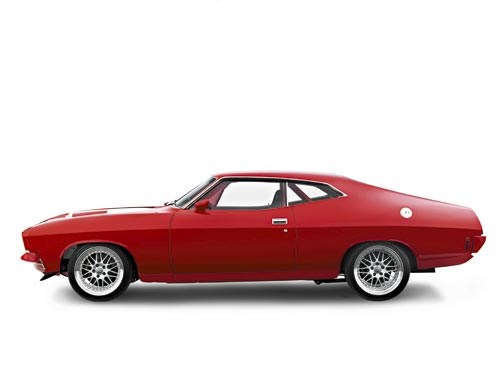 Bana's 1973 XB Falcon Hardtop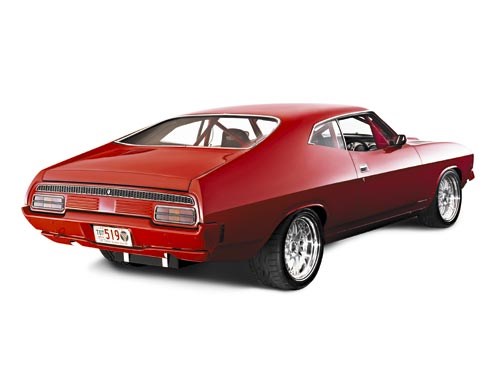 Bana's 1973 XB Falcon Hardtop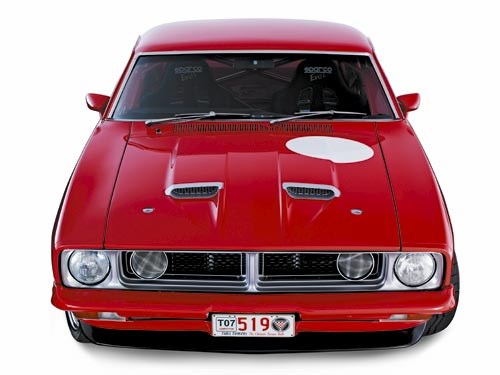 Bana's 1973 XB Falcon Hardtop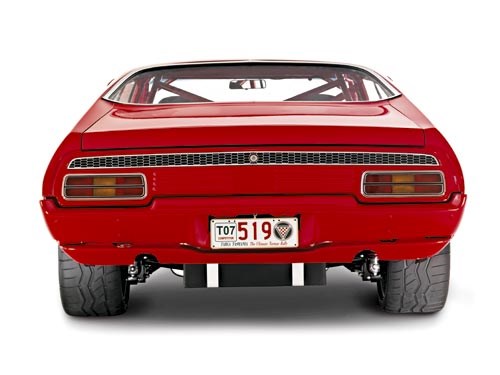 Bana's 1973 XB Falcon Hardtop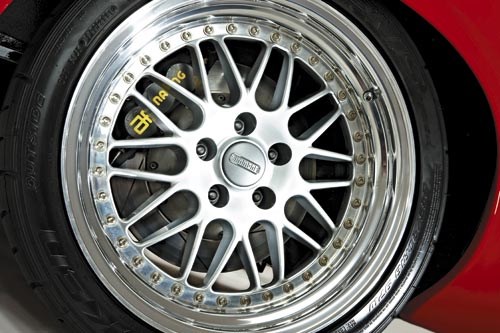 Bana's 1973 XB Falcon Hardtop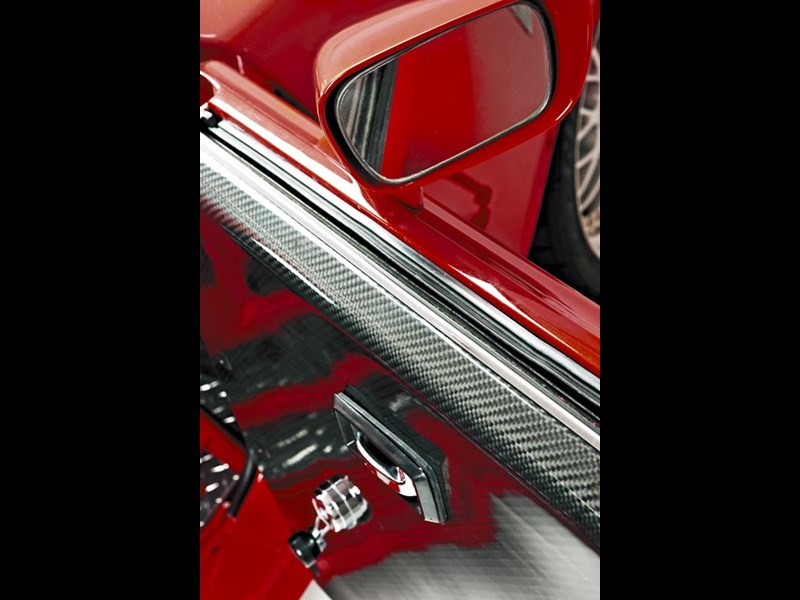 Bana's 1973 XB Falcon Hardtop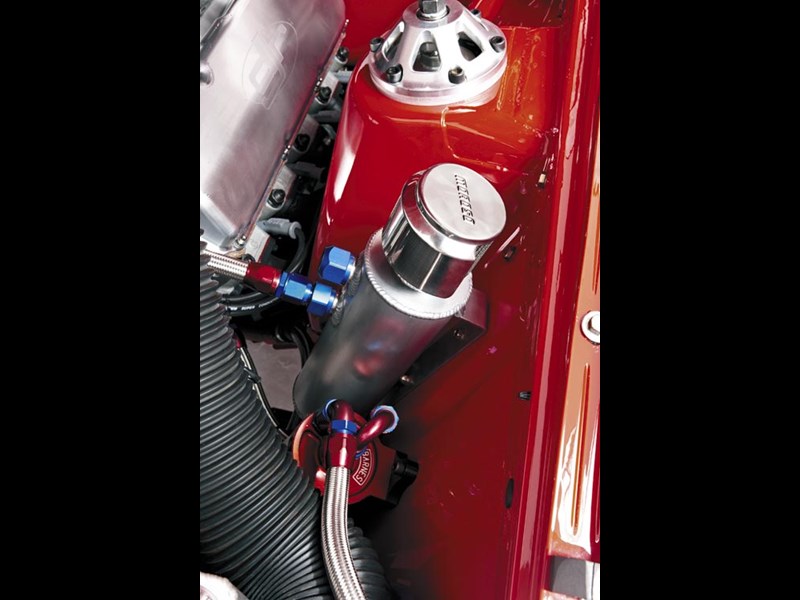 Bana's 1973 XB Falcon Hardtop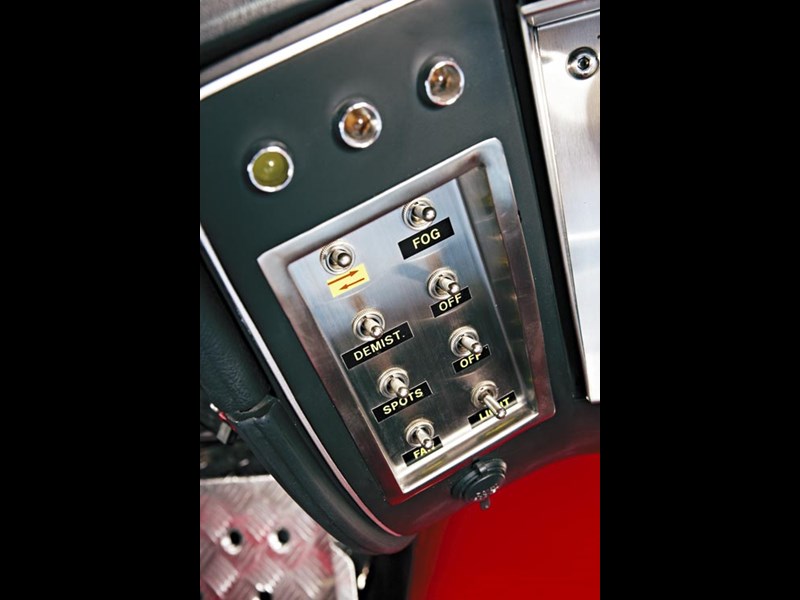 Bana's 1973 XB Falcon Hardtop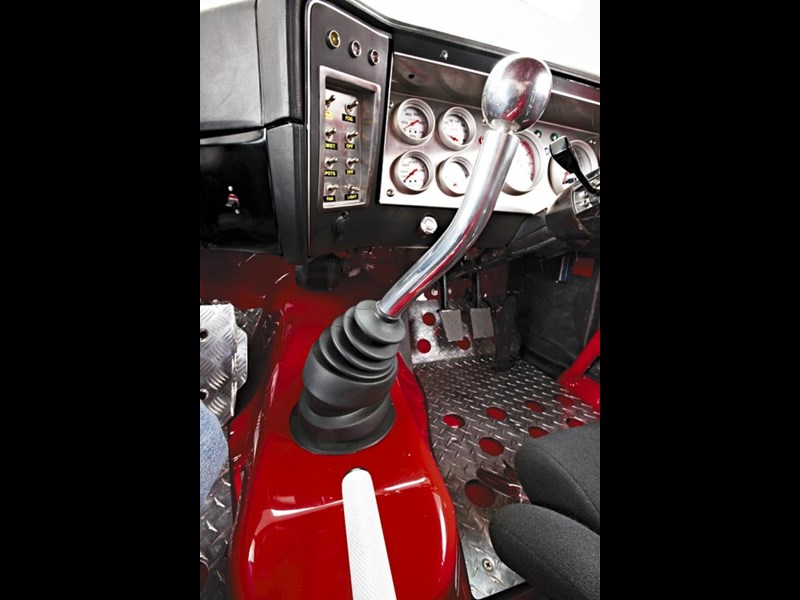 Bana's 1973 XB Falcon Hardtop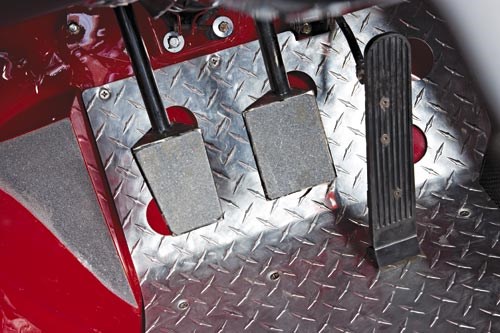 Bana's 1973 XB Falcon Hardtop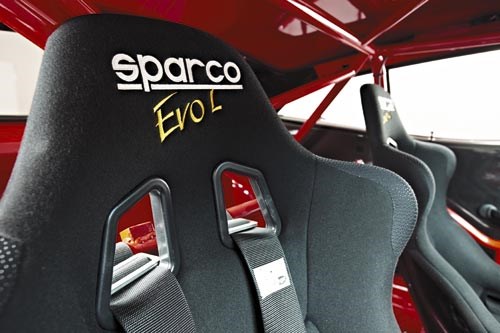 Bana's 1973 XB Falcon Hardtop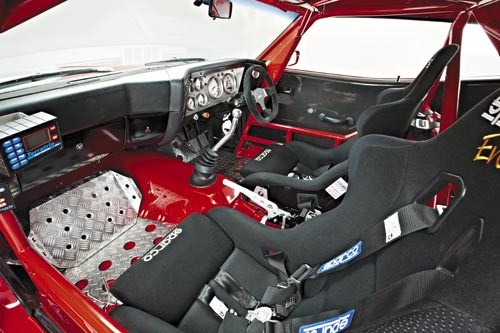 Bana's 1973 XB Falcon Hardtop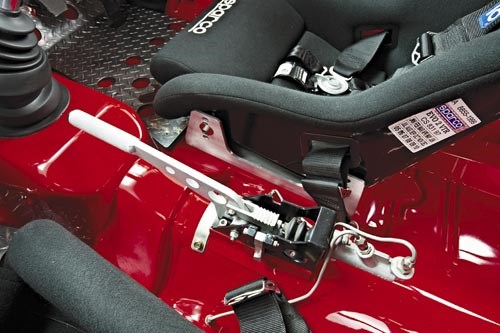 Bana's 1973 XB Falcon Hardtop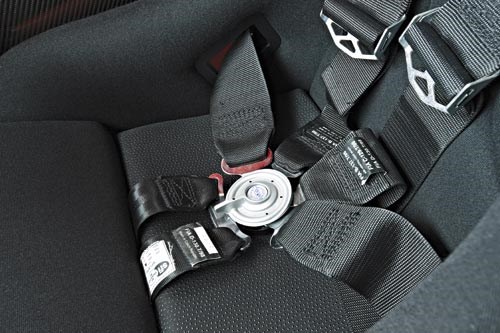 Bana's 1973 XB Falcon Hardtop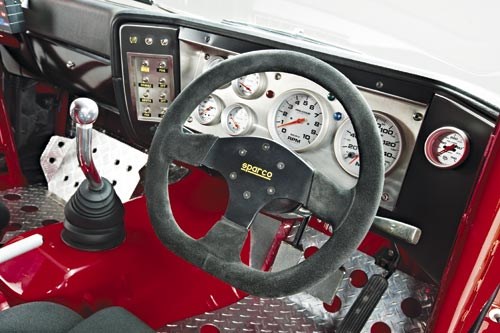 Bana's 1973 XB Falcon Hardtop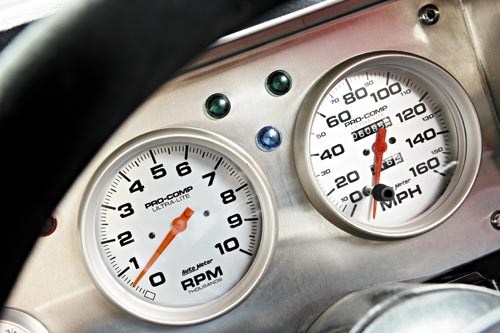 Bana's 1973 XB Falcon Hardtop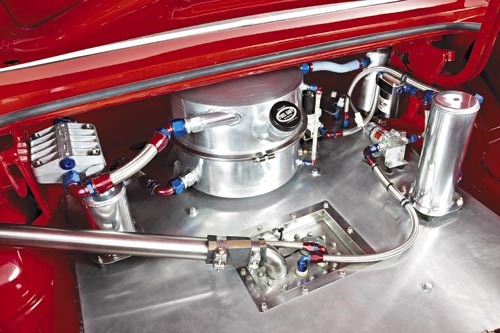 Bana's 1973 XB Falcon Hardtop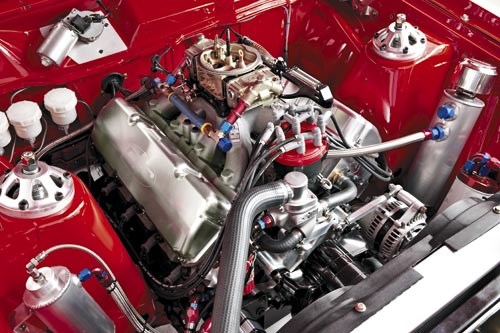 Bana's 1973 XB Falcon Hardtop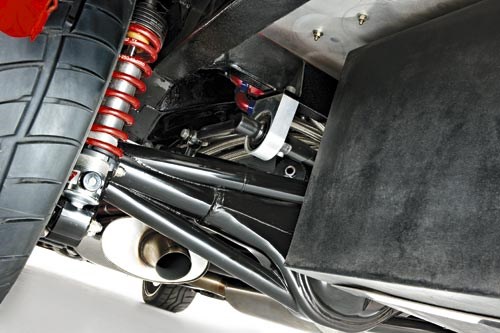 Bana's 1973 XB Falcon Hardtop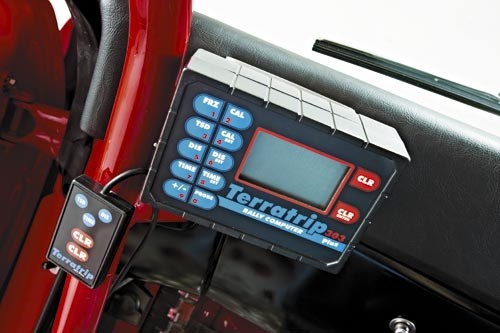 Bana's 1973 XB Falcon Hardtop

Bana's rebuilt 'Beast' is better than ever...
Bana's 1973 XB Falcon Hardtop
THE BEAST LIVES

Eric Bana's 1973 XB Falcon Hardtop is one of Australia's most talked about cars. It's common knowledge in car circles that he has owned it most of his life and it was the subject of his self-produced and directed documentary, Love The Beast. It's also well known that the car was all but destroyed in a crash at the unforgiving and spectacular Targa Tasmania in 2007.
"A month after the crash, people were asking me if I had it back on the road. They clearly had no idea how hard it is to restore a crashed Australian classic. There seemed to be a sense of, 'well mate, you'll probably just throw a bunch of cash at it'. I was really surprised, and a bit pissed off, that they thought it would be that easy."
The crash clearly affected Bana and his attitude towards the car. It was as though a life-long dream had been cut short.
"I really didn't have any emotional energy for the idea of rebuilding the car for a very long time. Imagine you build your dream home and Hurricane Hugo comes through and levels it, then someone turns up a week later and asks, 'have you finished rebuilding it yet?'. You are still picking your photo frames out of the rubble.
"I was a bit confused, because on the one hand I felt like I didn't deserve to fix the car. I'd restored it twice with my bare hands, a third without my physical involvement. Then, I'd wrapped it around a tree. I thought, 'well, that's it'.
"I came to a point where I started to miss the car. I got to the stage where it felt like the car wasn't just mine, that it belongs to a lot of other people because of the movie [Love The Beast].
"The real turning point was when I visited Dick Johnson. He introduced me to Robbo [Robert Haken] from Logan Valley Smash Repairs and he said "stop f***ing around and send the car to Robbo". (Haken carries out panel repairs on Dick Johnson Racing's V8 Supercars). So, that's what I did. It felt right."
Once he had pressed 'go' on the restoration, Bana took a hands-on approach and it quickly became clear to him that body panels for XA, XB and XC two-doors are almost extinct.
"It would be easier to spin your own plutonium than obtain parts for an [XA-XC] coupe. I spent at least a year tracking down bits and pieces. I used contacts, car clubs, eBay. It was a shitfight, to tell you the truth."
While XB coupes in going nick exist, Bana refused to take a running coupe off the road. His love for the model runs deep and he wants to see as many on the roads or being restored as possible.
"I was absolutely determined that no other coupe was going off the road for my car. No way, José. That just would not sit right with me. That would mean one less coupe on the road and I really felt that was not my right," he says.
The car was sent to Haken and the real work of extensive straightening, welding, panel and final paint work was carried out. The build became an intensely personal experience for Bana.
"There was always going to be an engine rebuild and a lot of suspension work, the re-assembly was going to be big and I was determined to be on the tools for all that. That was non-negotiable.
"The car returned from Robbo, it was great to look at, but it was just a roller. Mark Johnstone – who is a very competent race car mechanic – and I went to work."
Bana had decided on creating a 'Targa car that was going to be driven on the road'. This meant the Windsor-spec 408ci V8 required a complete rethink.
Displacement was held at 408ci and a Dart block was utilised, and locally fabricated and developed 3V CHI heads were chosen. These went to head guru Nathan Higgins for porting. The resultant compression ratio was a friendly 10.8:1.
The engine build was undertaken by ex-Ford Performance Racing mechanic Brad Nankervis. "I knew pretty quickly Brad was the right person for the job. Totally professional," Bana says. "He listened to the brief."
"I researched everything that Brad suggested. From rocker ratio to whether to go with a T&D shaft mount rocker arms or a solid roller cam – the decisions were made together."
With final performance figures of 447kW at 7200rpm, it's clear that the decisions made were pretty spot-on.
Carburation is supplied by a 750cfm Holley with metering blocks and the cam is a solid roller Crane. JE pistons are hooked to a steel crank via Scat rods and spark arrives via MSD electronic ignition. The dry sump is one of Dick Johnson Racing's V8 Supercar jobs.
The exhaust is a work of art and the headers were painstakingly laborious, occupying a couple of weeks' full-time work. Finishing work was carried out to a very high standard by specialist Jody Ely, then Bana and Targa navigator and life-long mate Tony Ramunno set about creating the rest of the exhaust.
"We hand-made our own gearbox crossmember, complete with holes big enough for the exhaust to run through," says Bana. This kept the exhaust as snug to the floorpan as possible, adding ground clearance, and giving the car a very uncluttered look.
Melton (Vic) based Di Filippo Performance Exhausts made the mufflers and supplied the catalytic converters. "I'm very happy with how the car sounds," says Bana. Suspension was next.
"The suspension was really pretty basic – leaf sprung and pretty under-developed for Targa. That was my own fault," says Bana."Robbo rang me and said, 'If you think I am going to bolt leaf springs into this car, you are kidding yourself.' He said 'this is your chance to do it properly.'"
Bana quickly agreed. (V8 Supercar builder and ex-Stone Brothers employee) Tony Porter Solutions was commissioned for the XB's structural suspension upgrade, creating bespoke coil-over units comprised of a tri-link, four-bar set-up with interchangeable anti-roll bars at the rear and fully-fabricated upper and lower arms at the front along with Eibach springs all
Fully-adjustable Koni shocks were re-valved and specced specifically for the car by Koni's own suspension engineer, Rick Kemp.
The nine-inch diff's centre ratio was changed from 3.55 to 4.11, "to make it nice to drive with the five-speed," says Bana. Floating axles and Romac floating hubs complete the picture at the rear.
The Simmons wheels walk the fine line between period look and modern grip. Sizes are 18x10-inches at the front, and 18x11 at the stern. The fat rubber is Falken RT615K – 245/40R18s up front and 315/30R18s filling the rear guards.
Brakes are AP six-piston calipers at the front and four-piston jobs on the rear, both utilising 12-inch rotors.
The TKO Tremec five-speed gearbox survived the Targa crash and remains in the car, as does the full caged race interior with Auto Meter instruments. Reflecting the lovely, high-end quality of the interior are the door panels, constructed entirely of carbonfibre. It's a wonderfully detailed, thought-out restoration.
The build proper took a full two years and the result is a picture of quality engineering, reflecting the Bana approach of 'doing it right'.
Of course, the question that needs to be put to rest is, will there now be a sequel to Love The Beast?
"No, the story there is complete", Bana adds with emphasis. "The fact is I now get as much satisfaction out of looking at and driving the car as I did competing in it."
Yep, The Beast lives. But both it and its famous owner's wild days in Tasmania are over. Let the new phase begin.
EXPLORING THE TASSIE WILDERNESS...
In 2007, Bana entered the XB in the Outright Classic Division of Targa Tasmania, his second time in the big coupe. The event offered a dramatic backdrop to his documentary, Love The Beast. Bana and his navigator, Tony Ramunno, were into the fourth day, competing in the 37.7km Cethana stage, south-west of Sheffield in Tasmania's North West, when the Beast understeered solidly into trees on a right-hand bend.
"I misjudged a tight right-hander and we went in too fast – the car understeered off the road and onto the gravel and we went into a couple of trees at a fairly low speed," Bana recalls with a wince.
Both driver and co-driver came out of the wreck shaken but uninjured.
"It was always going to be my last rally – I'd decided that before we went to Tassie. I'd just seen too much carnage. I decided to concentrate on the circuit stuff. I was just no longer prepared to put the navigator or car in harm's way.
"Never in my wildest dreams did I think I would win it at Targa. That's stupid and naïve, but I was pretty confident that I wouldn't get sucked into the adrenaline of the event, which, inevitably, I did," Bana admits.
LOVING THE BEAST
Think about car movies that stick in your memory. While most are long in the tooth now and fictional like Le Mans, Bullitt, and Vanishing Point, good car documentaries are thin on the ground. And local ones? Yep, it's hard to think of many.
So, Eric Bana's first foray into the 'real life' car movie genre, Love The Beast, was well-timed. It opened in March 2009 and deals with an iconic Aussie car built, loved and driven by an Aussie bloke. So what was the catalyst for Bana, who can make more money in Hollywood than he ever could producing a local doco?
"I'd always been bitterly disappointed in any film or documentary that's been angled towards [enthusiasts] – [they] never felt like they fulfilled the emotional side," Bana begins. "[It was] what I was trying to get with Love The Beast. Peter Hill (one of the producers) and I wanted to satisfy that void, speak to the heart of that market, people that love their cars and see the importance of the social side of it." – GL
I OWN ONE
This XB hardtop, Eric Bana's first car, has been a defining element in his life since he dragged it home 28 years ago when he was just 15.
Much has changed in Bana's life since then but the XB remains. It's clear that it is more than the sum of its parts, offering stability and a tangible link to happy memories. He still loves the thing as much as he did as a Ford-crazy teen.
"It originally had a six and was pretty tired. It was only nine years old when I bought it, but it looked more like 40! Looking back, I would've been better off saving and spending $3000 on a coupe because I would have ended up with a beautifully straight GS." – GL
SPECIFICATIONS
1973 Ford XB Falcon
Engine: 6685cc V8, OHV, 16v, 750cfm Holley carburettor
Power: 447kW @ 7200rpm
Torque: 550Nm @ 5400rpm
Weight: 1650kg
Gearbox: 5-speed TKO Tremec
Suspension: independent, Eibach coils, Koni shocks, fabricated upper/lower arms (f); independent, Eibach coils, Koni shocks, tri-link four-bar set-up, interchangeable anti-roll bars (r)
Brakes: AP 6-piston calipers (f), 4-piston (r); 12-inch rotors
Unique Cars magazine Value Guides
Sell your car for free right here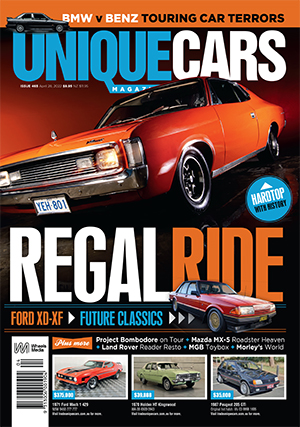 SUBSCRIBE TO UNIQUE CARS MAGAZINE
Get your monthly fix of news, reviews and stories on the greatest cars and minds in the automotive world.
Subscribe