Bathurst Legends Pt.3: Holden LJ Torana GTR XU-1
---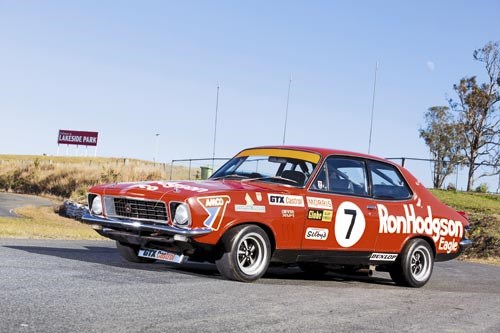 Bathurst legends: Holden LJ Torana GTR XU-1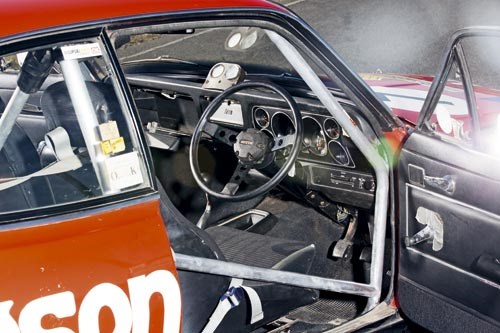 Bathurst legends: Holden LJ Torana GTR XU-1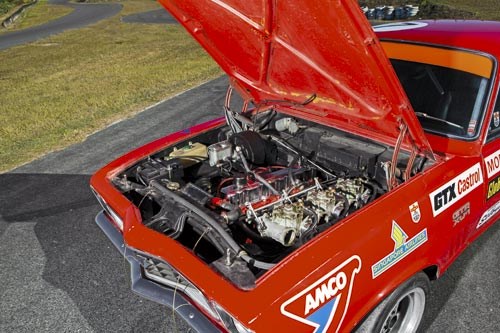 Bathurst legends: Holden LJ Torana GTR XU-1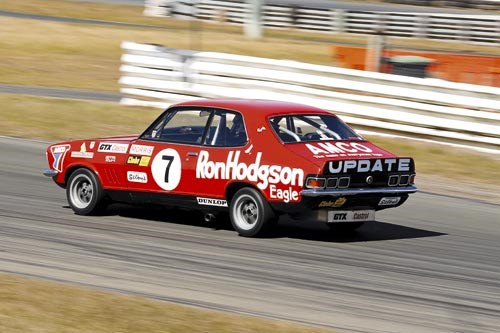 Bathurst legends: Holden LJ Torana GTR XU-1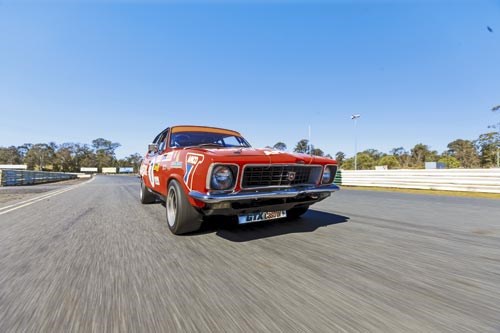 Bathurst legends: Holden LJ Torana GTR XU-1

Bathurst legends: Holden LJ Torana GTR XU-1. Part 3 of our series on Mount Panorama hero cars
Holden LJ Torana GTR XU-1
With the 1971 race having cemented the Phase III's reputation as a legend, and its dominance having proved that there was no substitute for cubic inches at The Mountain, the 1972 Hardie-Ferodo 500 immediately turned that notion on its head. The Great Race does that.
Instead, the chequered flag was greeted by a lithe, agile little car displacing a mere 3.3 litres, Peter Brock's Holden LJ Torana GTR XU-1 finishing a lap ahead of the second-placed GT-HO Phase III of John French. The Holden Dealer Team, led by Harry Firth, had proved that there was a replacement for displacement.
The conditions helped. The '72 race was plagued with rain, and the treacherous track played havoc with the contenders. Colin Bond rolled heavily on lap three in one of the HDT XU-1s, something '67 winner Fred Gibson imitated 18 laps later in his Phase III. Despite the slippery circuit, Moffat's Phase III led Brock's XU-1 until an uncharacteristic spin let the sole remaining HDT car through.
From there, Moffat's race fell apart. Two one-minute penalties for refuelling infringements were small problems compared to the 17 minutes he lost in the pits with brake dramas. A faulty batch of brake pads, too soft in compound, had been supplied to the works Fords and were wilting under the strain.
Brock drove a faultless race to take the first of his nine Bathurst wins, but to solely credit the conditions is to sell the XU-1's ability short. Harry Firth had plucked the choice bits from the stillborn V8 XU-1 program and installed them into the race cars - more power from the 202ci six, wider wheels and better tyres added up to a package that was a significant improvement over the '71 effort. Brock also had his eye in, having driven his race car to Bathurst from HDT's Melbourne headquarters - minimal speed restriction back then, remember?
"I think XU-1 put the fun back in cars," says JB. "I don't think a GT-HO Phase III is that much fun to drive, it's just hard work. Anybody that drove competitive Toranas must've smiled every time they drove them. That six-cylinder has got an awesome sound, it feels smaller and it's just much more accurate. I imagine the XY would disappear every time you got to Mountain Straight or Conrod but over the top of the Mountain I'd much rather be in the XU-1.
"I think the best thing that XU-1s had going for them back in those days was Harry Firth. Harry was a very clever, cunning, innovative engineer at a time when people like that used to shine. The drivers - Brocky and Colin Bond -were very successful, and the HDT XU-1s were very successful, but I would say that there is always a pivotal person in there somewhere and that person was Harry Firth."
The 1972 race not only ended the years of big car dominance, it was also the last year that Bathurst would be contested by Group E Series Production cars. It was the point that Australian touring car racing began its gradual shuffle towards the purpose-built V8 Supercars we have today. Following the supercar scare earlier that year, it was obvious that the days of the true homologation special were over. From 1973, Australian touring cars would run to new Group C regulations that reduced the homologation requirements and allowed more substantial modifications to the donor vehicles.
Not everybody approved of this new direction. Then-Wheels Editor, Peter Robinson, wrote a piece for the December 1972 edition criticising the race for becoming largely irrelevant to the buying public. "The Hardie-Ferodo 500 was dramatic and exciting … but failed to prove anything to the average car buyer," wrote Robinson. "Next year the race will come under the new touring car regs which will turn it into just another long-distance race for modified touring cars, and take it even further from the original concept of a race for showroom stock cars."
Robinson had a point. The first indicators that Australia's touring cars were losing their innocence are present in the car you see before you - campaigned by Ron Hodgson Motors and driven to second in the ATCC by Bob Morris. There are padded bucket seats and two auxiliary gauges bolted crudely to the top of dash, though to sit in a car like the Sierra is to understand that there's race-spec, and then there's race-spec.
The Holden LJ Torana GTR XU-1 is the first comma in our 50 Years of Bathurst story - it marks the end of the Series Production era of Australian touring car racing. It also marks the start, however, of one of the great racing rivalries: Allan Moffat versus Peter Brock.
They couldn't have been more different - Brock, affable and popular, a complete contrast to the intensely-focused Ford hero from Canada. But between them they would dominate Australian touring car racing, winning 10 of the next 15 Bathursts and seven of the next 11 ATCC titles.
Thanks to the Bowden Family, Terry Ashwood, and Lakeside International Raceway
1972 LJ Torana GTR XU-1 Career highlights
· 1972 Hardie-Ferodo 500 - 1st (Peter Brock)
· 1973 ATCC - 2nd (Peter Brock, 3 wins)
· 1974 ATCC - 2nd (Bob Morris)
---
Sign up to one our free weekly newsletters:
Receive more Unique Cars reviews and features here or get the latest unique and classic cars for sale here.
Subscribe to Unique Cars magazine
- Print edition
- Digital edition
Unique Cars magazine Value Guides
Sell your car for free right here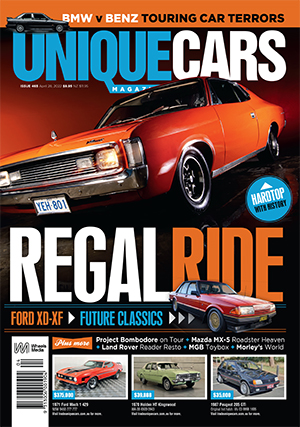 SUBSCRIBE TO UNIQUE CARS MAGAZINE
Get your monthly fix of news, reviews and stories on the greatest cars and minds in the automotive world.
Subscribe