Bathurst Legends Pt.6: Ford XD Falcon
---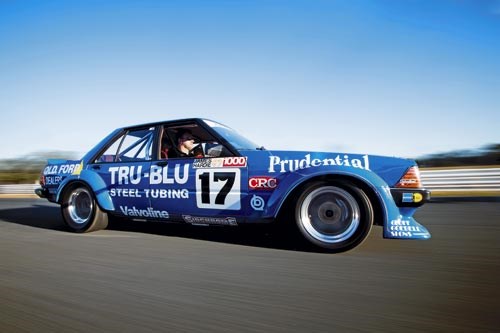 Bathurst Legends: Ford XD Falcon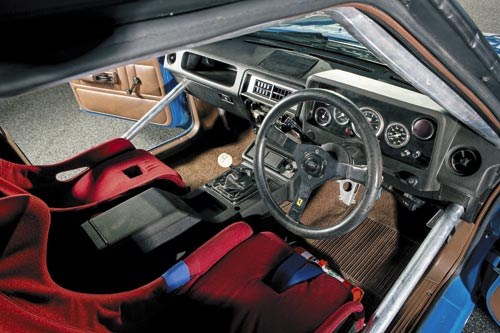 Bathurst Legends: Ford XD Falcon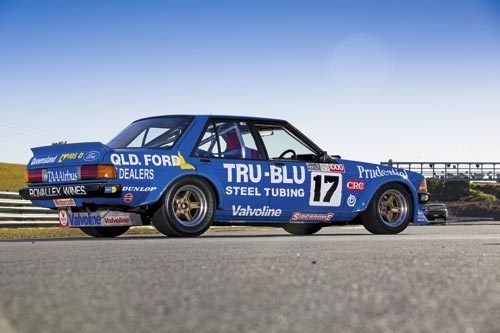 Bathurst Legends: Ford XD Falcon

Bathurst Legends: Ford XD Falcon. Part 6 of our series on Mount Panorama hero cars
Ford XD Falcon
They say that every cloud has a silver lining, but if you'd offered that little gem to Dick Johnson on 5 October, 1980, you might have found yourself flat on your back. Actually, that's a lie - on that day Dick wouldn't have cared what you'd said. He had bigger things to worry about.
Having spent a decade as a mid-field runner - ironically, given his status as a Ford hero, most of it in a Torana XU-1 - Johnson, at age 34, decided to have one last crack at Bathurst success. He purchased the XC Hardtop he'd campaigned with the Byrt Ford team and got them to throw in an ex-police XD 4.9, a car that Johnson saw potential in.
As Dick Johnson's teammate for 11 years, JB is ideally placed to comment on the significance of 'Tru-Blu': "I know more about this car than any of the others because it was part of [Dick's] history andhis life. He built that car with massive love, care and attention with his little team in his workshop on the front part of his property in Daisy Hills.
"There wasn't a homologated weight for cars in those days so this car was lighter than any of the other Falcons. And he built really good engines. Dick was always much more interested in the engines than the rest of the car. He told me only six months ago that this car in the day had 450bhp. That's not a lot of horsepower but they were very restricted in their manifolding and their exhausts. You couldn't make them breathe."
Johnson had sunk plenty of his own money into the build, but it paid off at Mount Panorama with Tru-Blu lining up on the front row of the 1980 Bathurst grid alongside Kevin Bartlett's Channel Nine-sponsored Camaro. Bartlett fluffed the start and Johnson roared off into the lead. By lap 15 he had a 30-second buffer and, seemingly, the race in the bag.
Bartlett's Camaro was destroying brakes and Peter Brock had clipped a backmarker in the HDT Commodore and punctured its radiator. As Brock left the pits following makeshift repairs Johnson passed him up Mountain Straight, putting Car 05 down a lap. Thirty seconds later, Johnson's race was over, having driven over a rock the size of a watermelon in the middle of the track, tearing the left-hand suspension out of the XD and throwing it into the wall.
How did the rock get there? Did it fall or was it pushed? Only the spectators on that corner on that day know for sure, but either way, the result was the same. A distraught Johnson appeared on the live telecast not long after the incident, stating that he would never race at Bathurst again until a 20-foot-high fence had been constructed around the entire track to protect the drivers from the "paralytically drunk" spectators.
Touched by the injustice of the situation, race fans sent Channel Seven's switchboard into meltdown, donating the money required to rebuild Johnson's car. Edsel Ford II, boss of Ford Australia at the time and a man who knew a golden marketing opportunity when he saw one, promised to match the public's donation dollar-for-
dollar. The resulting $75,000 allowed Johnson to rebuild the XD and launch an assault on the 1981 ATCC.
The straight-shooting Queenslander had become the people's hero, and he repaid their generosity in fine style. Five wins, two seconds and a third secured Johnson the first of his five ATCC titles. At Bathurst he would again be beaten to pole position by Bartlett's Camaro but the Channel 9 car couldn't maintain the pace and Johnson - with co-driver John French - would celebrate his first Bathurst victory.
But they didn't see the chequered flag. A multi-car pile-up triggered by Bob Morris and Christine Gibson colliding on top of the mountain blocked the track and caused the race to be declared on lap 120. "He was always slightly miffed about the fact that everyone said he'd only won the race because the race was shortened," says JB. "So when he and I won it in '89, he personally felt vindicated."
JB's affection for his friend and former boss is obvious, and despite having driven more race cars than you could count, he's clearly excited at the chance to drive Tru-Blu. "I have a huge amount of fondness and respect for Dick Johnson - it's an honour for me to drive this car. In all the years I drove for him, I didn't ever drive this car because it was in restoration and he didn't have time to finish it off because we were busy racing.
"It's seriously heavy in the steering. It's got these massive tyres and he didn't have power steering. He did a 300km race around [tight, twisty NSW circuit] Amaroo Park in this car - man he was a hero. He used to do a lot of swimming so he was upper-body strong and he would've needed to be to drive this car.
"It's very integrated - I can understand why he was successful in it. Most other XD Falcons were not as well-built as this. This car put Dick Johnson on the way to being a megastar - he became the Ford Hero!"
Thanks to the Bowden Family, Terry Ashwood, and Lakeside International Raceway
Career Highlights: Ford XD Falcon
· 1981 Hardie-Ferodo 1000 - 1st (Johnson/French)
· 1981 ATCC - 1st (Dick Johnson, 5 wins)
· 1982 ATCC - 1st (Dick Johnson, 3 wins)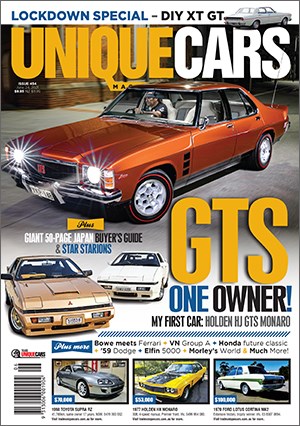 Subscribe to Unique Cars Magazine and save up to 42%
Australia's classic and muscle car bible. With stunning features, advice, market intelligence and hundreds of cars for sale.
Subscribe