AMC Javelin AMX (1972) Review
---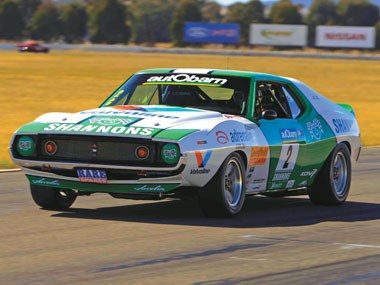 1972 AMC Javelin amx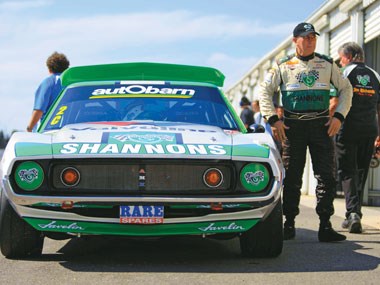 1972 AMC Javelin amx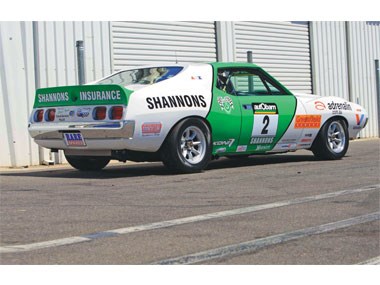 1972 AMC Javelin amx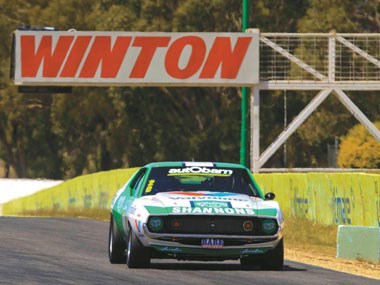 1972 AMC Javelin amx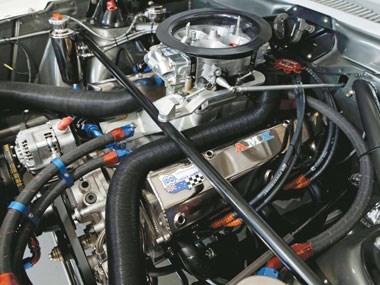 1972 AMC Javelin amx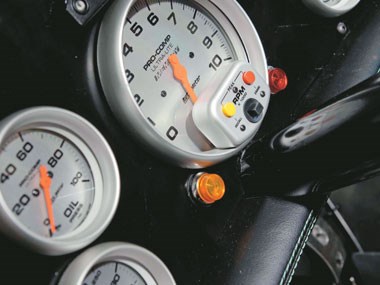 1972 AMC Javelin amx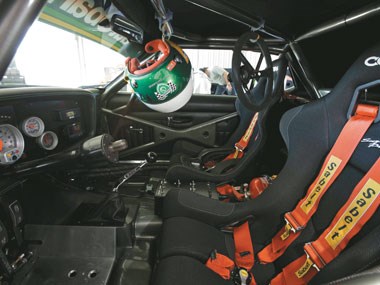 1972 amc javelin amx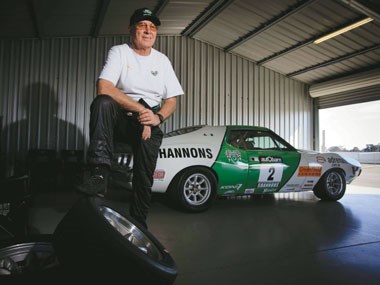 1972 AMC Javelin amx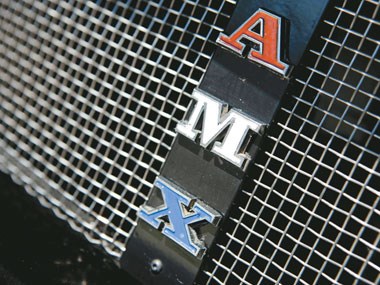 1972 AMC Javelin amx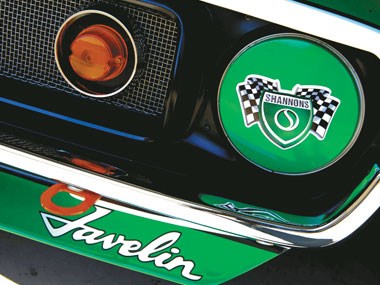 1972 AMC Javelin amx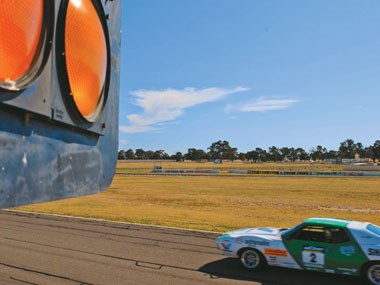 1972 AMC Javelin amx

Spear tackle: TCM Javelin. In his quest for a second Touring Car Masters title, Jim Richards armed himself with the wildest TCM Car ever.
1972 AMC Javelin AMX
You'd reckon a bloke that has won four Australian Touring Car Championships, taken 22 Australian Touring Car round victories, seven 'Bathurst 1000' titles, three consecutive Nations Cup Championships (2000-2002), an Australian Carrera Cup Championship, eight Targa Tasmania wins and a Touring Car Masters title might just be looking for a touch of relaxation. After all, Jim Richards has nothing to prove to an admiring Australian motorsport public. Yeah, logically you would think that.
Think again. The aggressive coupe featured here (don't worry, its looks grow on you) is the result of much burning of witching-hour lubricant and rubbing of chins. Building a one-of-a-kind racer is like that. There is no how-to manual and no website or reality TV show for reference. This car demanded hundreds of hours of work, by some of the most talented operators in the business, led by the most accomplished racing driver in the country.
Dollars? Don't even go there. Yes, this was a big undertaking. But, that question still hangs out there: "Why?"
The project went from a nagging thought in the back of Richards' mind to a determination to build it when the idea was put to his long-time friend and colleague Bruce Tyson.
Some background. Tyson has been associated with Richards since 1990, when he was appointed crew chief for Gibson Motor Sport. It's history now that the partnership yielded two Australian Touring Car Championships in the all-conquering Skyline HR31 GTS-R (1990) and Skyline R32 GT-R (1991). With ties running as far back as that, it was natural that Richards turned to Tyson when it came time to build his Falcon Sprint which debuted in the Touring Car Masters in 2008 and in which Richards claimed his first TCM title in 2010.
Tyson could well have sat back and relaxed with all that silverware directly attributable to his prodigious talent, but you know these old racers - it's a sickness.
"Jim started talking about building a car with more power when we were having a beer one day and we tossed around thoughts of a Dodge Challenger, Pontiac Trans Am, or a Chevy Nova. He happened to be looking through a copy of Unique Cars and I was leafing through a magazine from the USA and I said, 'I've found it'. He answered, 'So have I'. Lo and behold, we were both looking at '72/'73 Javelins! I thought about it, did some calculations, knew I could get it to the right weight - the decision was made right there."
While the idea was unanimous, the traditional cooling-off period that usually accompanies such a sizeable challenge didn't result in the choice of an easier platform. Surely, the temptation to go for a tried-and-true Mustang or Camaro must have loomed large, given their development levels and known quantity? Richards puts it like this:
"I wanted to be different, simple as that," he says. "I really wanted to build a car that would stand alone in the field." Well, we can safely Texta a big tick in that box. Different it is.
While the vehicle direction was set, there was a distinct lack of hardware and the odds of a local car coming up were more than slim, with just 178 Javelins sold new locally by then-distributor Australian Motor Industries in Melbourne. Richards naturally cast an eye Stateside and the search was underway in earnest.
"I'd looked on the internet to try and find one in the States and done all the costings to get it out here. Then Karl Batson, who had done all my Porsche work for 10 years happened to mention in passing that his uncle had Javelins. I said 'What!'. Turns out Karl's dad used to sell them at (Melbourne dealership) AMI City in the '70s."
This led Richards to Melbourne AMC guru Ray Sprague, who had a car that a customer had dropped off at his workshop 20 years earlier to have its engine fixed, but who had never returned. In 2008, the deal was done and the project was underway.
Tyson set about the build and says the length of the front-end had him most worried. "My mission was to get as much weight down the back of the car as possible. If you have too much weight up front, a car can be an understeering pig. I wouldn't say we've built the most wonderful-handling car ever to take to the track, but it's pretty good now."
Richards reckons that the build was not as radically unique as it might appear. Truth is that while the car represents a significantly different aesthetic and aerodynamic package, its running gear is pretty much standard TCM issue.
"It basically has the same gearbox as the Falcon had and the suspension is similar [although meeting original requirements]. It really is not that much different," he says. "Where it is very different is in the fact it is probably the only engine like it in the world. It's a Javelin engine, housed in a Chrysler R3 race block. It's like that because you don't want to spend $90,000 on an engine and put it into a block you bought at the wreckers."
All TCM engines use a donor block because the big horsepower these cars are now capable of renders old original blocks redundant. Because Chrysler bought out AMC when it went broke in the mid-80s, the Mopar block qualifies as long as the original bore/stroke figures are replicated.
Richards' long-time TCM engine builder, Mick Webb, was the natural choice when it came to getting the Javelin hopping.
The engine displaces 360ci - the same as original Javelin spec - and its crankshaft is made locally by Auscrank (well-proven in the Richards' Falcon), rods are Carillo, the category-controlled heads are made by Indy Heads in the US, through which an 1150cfm Holley Dominator Series carb feeds the fuel/air mix. The ignition system is the ubiquitous TCM-governed MSD system, while a G-Force four-speed dog 'box transmits the 680hp the car produces to the Harrop-centred nine-inch diff.
While Webb clearly relished working on something out of the ordinary, the donk brought its frustrations. "The development of the cylinder heads was a big challenge," Webb says. "There were lots of little things that took time and effort to iron out, but it's come up really well."
Richards' 2012 expectations are typically low-key. "I'd like to win a race in it, and I don't care when that is," he says, during the car's first test at Winton Motor Raceway.
His first opportunity came soon after at round one of the TCM series at the Clipsal 500, where Richards qualified the Javelin fourth, and finished fourth in race one, fourth in the reverse-grid second race, and set the quickest lap on the way to third in race three. The potential is there...
SPECIFICATIONS
1972 AMC Javelin AMX
ENGINE: 5899cc V8, OHV, 16v, single Holley carburettor
POWER: 507kW @ 7500rpm
TORQUE: 670Nm @ 5200rpm
GEARBOX: 4-speed manual
SUSPENSION: wishbones, coil-over dampers, anti-roll bar (f); live axle, leaf springs (r)
BRAKES: discs (f/r)
Unique Cars magazine Value Guides
Sell your car for free right here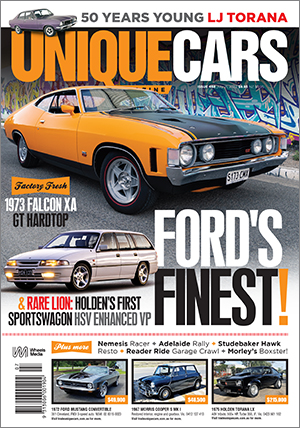 SUBSCRIBE TO UNIQUE CARS MAGAZINE
Get your monthly fix of news, reviews and stories on the greatest cars and minds in the automotive world.
Subscribe