EK Holden (1962) Review
---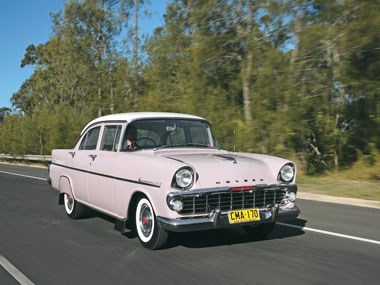 1962 EK Holden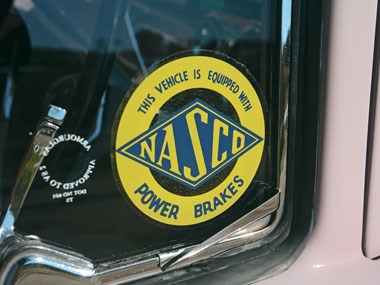 1962 EK Holden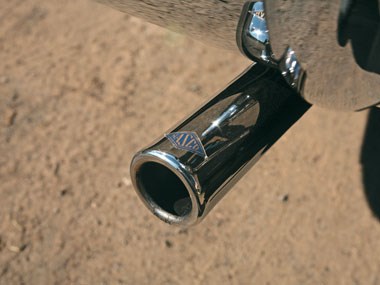 1962 EK Holden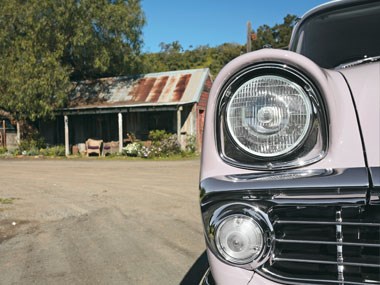 1962 EK Holden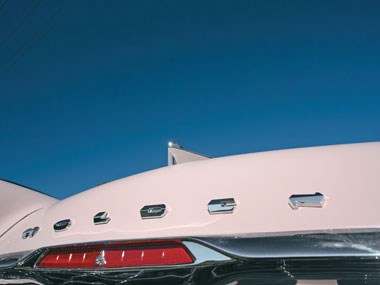 1962 EK Holden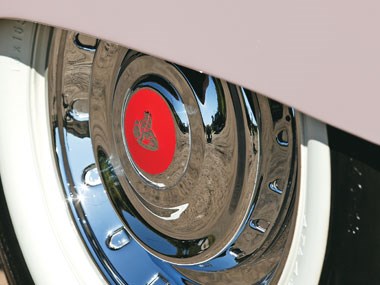 1962 EK Holden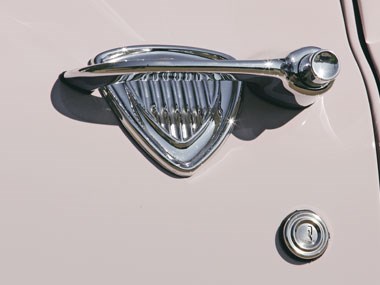 1962 EK Holden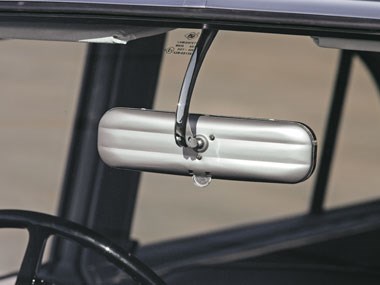 1962 EK Holden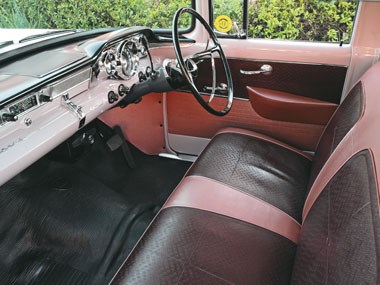 1962 EK Holden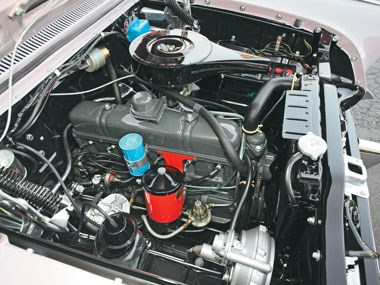 1962 EK Holden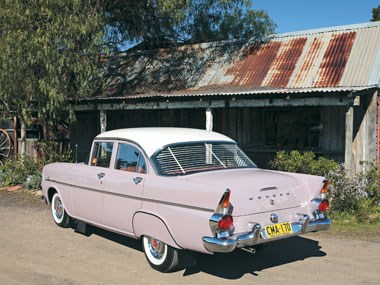 1962 EK Holden

Back to basics: EK Holden. Although his family is best known for their show stopping customs Nathan Grima's first car just had to be original.
EK Holden
[Aug 2007] You'd hardly call Nathan Grima the black sheep of the famous Grima street machining clan, but the 28-year old really bucked the system when he restored, not customised, his EK Holden.

The result is a car in absolutely original nick and so good that it scooped the major gongs at the recent EK Nationals in Forbes and Grima has already knocked back a sizeable offer from a serious collector.

What Grima has built over six years, off and on, is simply the best EK in the country and a car that is even better than when it rolled off the assembly line way back in 1962, 17 years before he was born.

He was given the car by his father (also an EK head-case) for his 16th birthday but even at that tender motoring age, when young blokes crave fat wheels, hyped-up engines and stadium-sized stereos, Nathan knew he wanted it original.

"It was my first car and it just sat in the shed while I decided whether to modify or keep it original," Grima recalls. 'Dad's got a modified one with a V8; it was his first car and he's still got it after 38 years. I've got cousins with modified EKs with V8s and 'hot' sixes; that's where I picked up the love of EKs. But I've always loved originals and no one else in the family has an original EK."

The EK in Grima's garage was a Special, the top-of-the-range model but with no options or accessories, and it was in poor condition. The teenager's first job was to try to source original accessories and he agrees it's as hard to go authentic as it is to modify.

The then-apprentice mechanic and his father, Tony, stripped the car back to bare metal and a mate, Paul Abela, cut the rust out and repaired the body. So bad was the rust, he had to replace the complete floor with one from an EK in better nick.

With the body finished it was primed then sat under a dust cover for a few years while the now-licenced Grima indulged himself with a fast car - a worked, show-winning Gemini coupe.

With an impending wedding, work began on the EK again. The Holden was registered two days before his big day and used as the bridal car; Grima risked an early divorce by working right up until the ceremony to finish it.

He pays tribute to his wife Jessica for doing most of the wedding planning while he was labouring in the shed 24/7.

As a measure of how much of a perfectionist Grima is, he hand cleaned and zinc coated every original nut and bolt on the car. It's this sort of attention to detail that makes a show winner, as a glance under the body shows.

"I spent a lot of time with a wire brush and grinder cleaning rusty old bolts," he winces.

Grima says putting the car back together without damaging any of the new paint was the trickiest job and nothing was ignored.

"We spent a lot of time on panel and door gaps because my aim was to do one of the best originals in the country; better than when it came out from Holden. We tried about 20 doors (from his dad's collection) to find the ones with the best fit."

All the glass is new, as are the rubber kit and lenses (from Rare Spares). The original pitted brightwork was re-chromed or polished (by Michael Rich), including the diecast rear taillight surrounds.

"The first thing I bought for the car was the rubber kit and the next thing I did was to get everything re-chromed, but if I was to do it again I'd do that last because those parts sat in a box for eight years and they did start to deteriorate."

Grima had to go far and wide to find authentic parts and located new-old stock red EK badges at a swap meet; all the other genuine badges and stickers are original NASCO items.

Many of the parts on the EK weren't standard on the Special, like the bonnet emblem, the (working) radio, heater/demister, clock, dipping rear view mirror, Venetian blinds, spats, wheels trims and Hi-Note twin horns. Maybe he should call his car an EK Premier!

Under the bonnet is the cleanest engine bay this side of a new F1 car, painted in original colours. Easily fitting in is the original 138ci 'grey' motor with Stromberg carbie, backed by a three-speed Hydramatic gearbox (the EK was the first automatic Holden) and an original 'banjo' diff.

The engine has been rebuilt and sports new pistons, stainless steel valves and hardened valve seats so it can run on unleaded. It also features a stainless exhaust system from the manifold back.

There are drum brakes all-round - disc brakes didn't lob until the HR  - with the optional NASCO brake booster. "It's just got a single circuit master cylinder. If you were to cut a brake hose you'd have no brakes - and it's still like that now," Grima laughs.

The wishbone/leaf spring suspension is reconditioned original, including the shocks. Basically, every part on the car is as-new or in better than new condition.

The two-tone paint scheme of Cameo Beige and Snow Crest White was originally reversed and was done using Standox two-pack clear-over-base, with five coats of clear. Grima painted the running gear and fuel tank in gloss black to give the car a little more bling; it was originally semi-gloss.

The stunning interior is the work of trimmer Gary Micalef who added original piping to the seats, which are clad in new-old vinyl. Strangely, and legally, the car does not have seatbelts and Grima admitted to feeling a little naked on the highway without them.

"It feels very funny," he says. "They were a very rare accessory in 1962, and it's registered without belts, but I have made provision for them."

So what does it perform like? "After driving it on the highway for photography for Unique Cars?it feels awesome," he smiles. "I hadn't driven it for a while and I'm trying to keep the kays down while I'm showing it but I'd forgotten how good it drives. I was doing 100!"

Photographer Bean, who rode with Grima agreed saying, "It's so smooth".

"I'm really proud of the car," Grima beams. "It's important for me to be different. As a young guy, I wanted to build something different."

He succeeded.
SPECIFICATIONS
1962 EK Holden
BODY:  four-door sedan
WEIGHT:  1112kg
ENGINE:  2.2-litre (138ci) 'Grey' in-line six-cylinder
TRANSMISSION: three-speed Hydra-Matic auto
DRIVETRAIN: front engine, RWD
POWER/TORQUE: 55kW/162Nm
PERFORMANCE: 0-100km/h - 20.1secs
TOP SPEED: 132km/h
PRICE:  $2576 new (automatic sedan)
*****
More reviews:
> FB/EK Holden buyer's guide review here
Unique Cars magazine Value Guides
Sell your car for free right here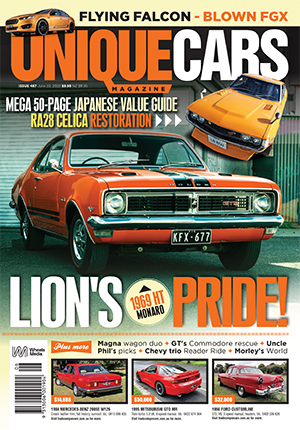 SUBSCRIBE TO UNIQUE CARS MAGAZINE
Get your monthly fix of news, reviews and stories on the greatest cars and minds in the automotive world.
Subscribe