Shelby GT500 KR (1968) Convertible Review
---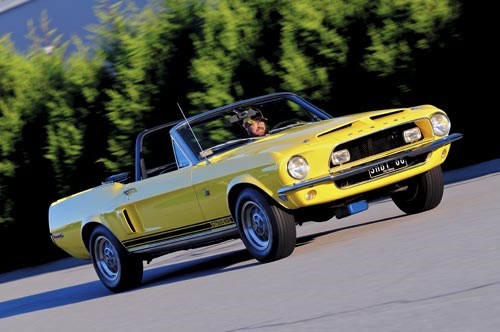 1968 Shelby GT500 KR Convertible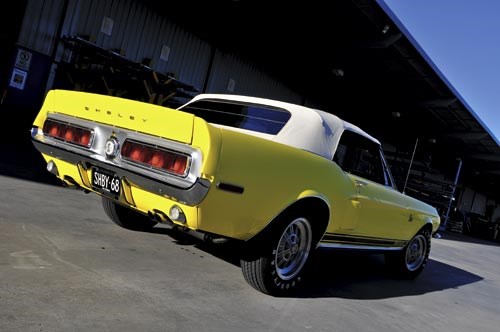 1968 Shelby GT500 KR Convertible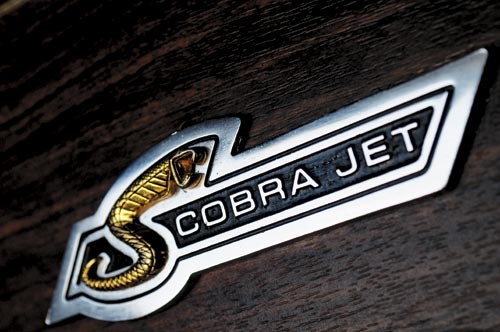 1968 Shelby GT500 KR Convertible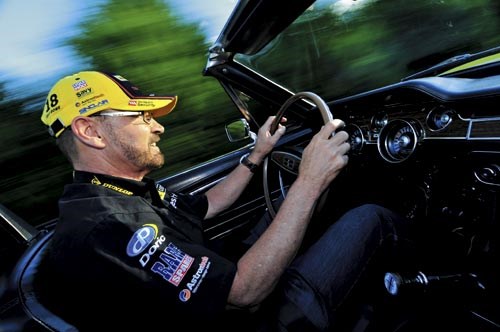 1968 Shelby GT500 KR Convertible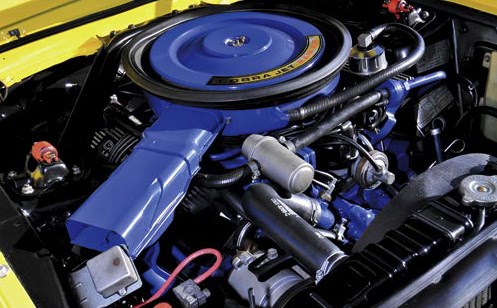 1968 Shelby GT500 KR Convertible

Precious metal: Shelby GT500 convertible. In 1968 go-fast master Carroll Shelby loped the top off his GT500 - race legend John Bowe drives one
1968 Shelby GT500 KR Convertible
This is a very rare car - especially so in Australia - and because I knowUnique Carsreaders hold Ford Mustangs in high regard, I thought it would be a good one to drive and write about. This particular car belongs to my mate Joe Calleja so I asked if I could have a run in it.
Joe's cars - he owns those Cobras we featured in Issue 333 - are always great. He is a car nut and a lucky bloke. Anyhow, I was really interested in discovering what the character of this Mustang convertible was.
Carroll Shelby was a chicken farmer from Texas who loved motorsport and who had quite a clue when it came to setting up cars for competition. He raced at Le Mans, he raced in F1. He was very accomplished as a racing driver and got into the California hot rodding and modification scene - eventually forging a link with the Ford Motor Company that continues to this day. Shelby is part of Ford folklore and anything that has a Shelby badge on it - with that distinctive snake - is respected and revered.
Low build numbers mean collectability and that means Shelbys are expensive! Carroll Shelby was the forerunner to all the special links between racing drivers and car manufacturers, like Peter Brock and Holden. He's now about 90, yet you can still buy brand new Shelby Mustangs from Ford dealers. That's legendary.
This is a GT500 KR (King of the Road) Mustang and it came with the big engine, the 428 Cobra Jet, which means the air-cleaner is hooked onto the bonnet, reminiscent of our Aussie Falcon GT-HO, although the HO obviously had the shaker poking through the bonnet. It's a great-looking car in original specification, which means it sits high. It's just as it was in 1968. It has been restored to brand-new original specification, including old-style Goodyear crossply tyres and lap seat belts. If you wandered into a Ford showroom in '68 and they had one of these on the floor - chances are they wouldn't have, as it was special order only - this is exactly what you would have seen.
Mechanically, it has a bull-nose Top Loader gearbox. It's a very strong 'box and the gear lever is reminiscent of our Fords, too (no doubt that's where Ford Australia nicked the knob from!). Of course, there was a lot of technology sharing between Australia and the US back then.
One thing that surprised me was the prominent roll-over bar behind the front seats. This was exclusive to the KR, just in case you turned the thing over! It makes you wonder why this car was created at all - it's one thing to build a stripped-out, big-engined sedan or coupe but I guess this was the convertible driver's muscle car.
In the grand scheme of things it wasn't a big seller, which means maybe it wasn't really such a good idea after all. They only made 318 KR convertibles and that was when the US was a country of 200 million people! That's a lot of car buyers.
Sure, Shelbys are always low-volume cars but sometimes a car is rare these days simply because it didn't hit the spot in the market when it was launched - even though the Shelby name has a lot of cachet. It reminds me of some of the Tickford cars of 10 or 12 years ago - they were stunning vehicles, but Tickford didn't build many.
I've got to say, though, that this is a good looking car and when you drive it, you can imagine cruising in Hollywood somewhere, with your arm hanging on the door, toffing it up a bit. This one's a manual, though, so you've got to swap hands on the wheel when you change gears.
I've driven plenty of American big block-powered cars and they always have absolutely bags of torque. They have big, lazy, unstressed engines and I can imagine that this car would have been quite muscular in the '60s. It has power steering but it's very light, with absolutely no feel, and you can steer it with one finger.
The good thing about the power steering, though, is that it masks the enormous weight of the engine, which probably weighs half a tonne and really fills the Mustang's compact engine bay.
As mentioned, this one runs on crossplies so it's decidedly gripless. Basically, it has lots of understeer and lots of oversteer - whatever you want it to do - because those 1968 Goodyears didn't have any grip! A set of decent modern radials would absolutely transform the handling of this thing, but then it wouldn't be original and that's part of this car's appeal.
Perhaps this Shelby is more about style and look-at-me driving rather than performance, but it sure goes strongly. But hey, it's a convertible, and coupes are usually more the drivers' car in a range, whether it's a Ford or a Ferrari. The Mustang KR500 is a beautiful, relevant and rare addition to Joe's Shelby collection. Lucky bloke!
SPECIFICATIONS
1968 Shelby GT500 KR
ENGINE: 7014cc V8, OHV, 16v, four-barrel Holley carburettor
POWER: 250kW @ 5600rpm
TORQUE: 596Nm @ 3400rpm
WEIGHT: 1678kg
GEARBOX: 4-speed manual
BRAKES: disc (f), drum (r)
0-400m: 14.3sec (claimed)
TOP SPEED:  212km/h (claimed)
VALUE:  $150,000+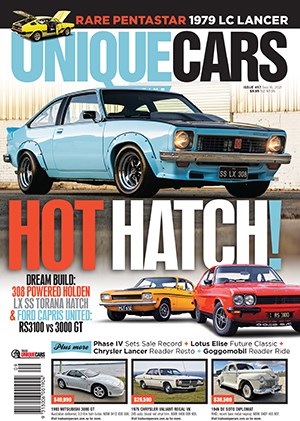 Subscribe to Unique Cars Magazine and save up to 42%
Australia's classic and muscle car bible. With stunning features, advice, market intelligence and hundreds of cars for sale.
Subscribe