HDT Brock Commodore VC RoC Review
---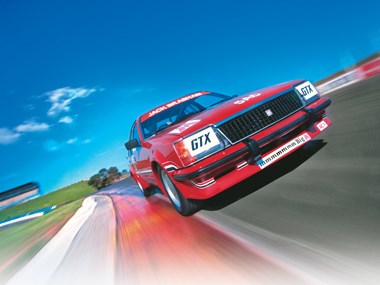 HDT Brock Commodore VC RoC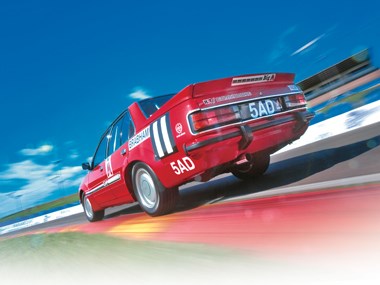 HDT Brock Commodore VC RoC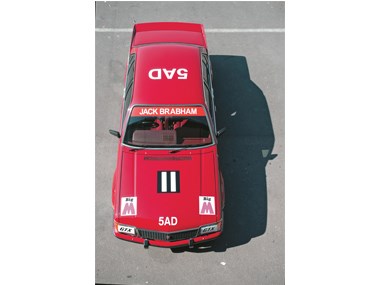 HDT Brock Commodore VC RoC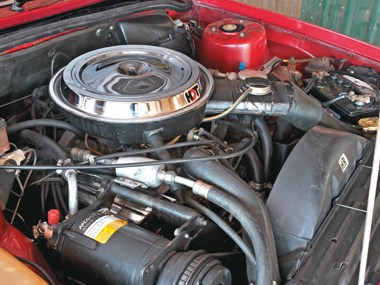 HDT Brock Commodore VC RoC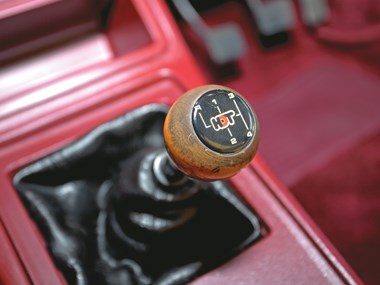 HDT Brock Commodore VC RoC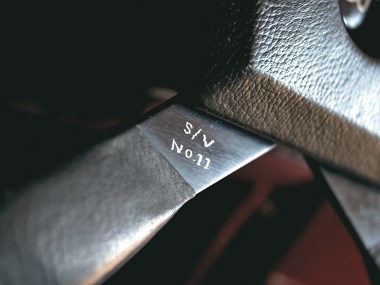 HDT Brock Commodore VC RoC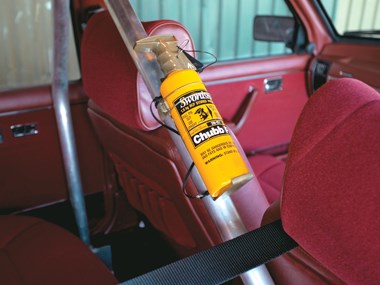 HDT Brock Commodore VC RoC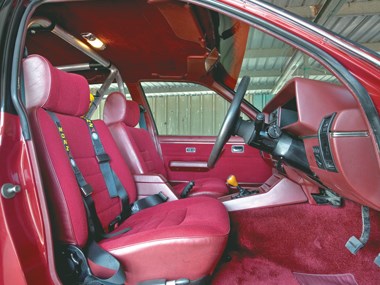 HDT Brock Commodore VC RoC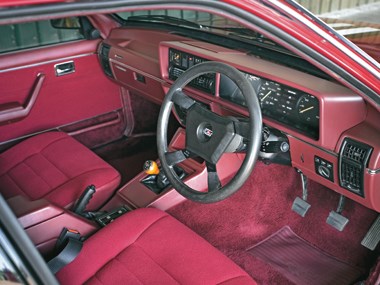 HDT Brock Commodore VC RoC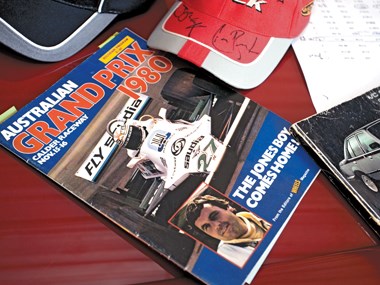 HDT Brock Commodore VC RoC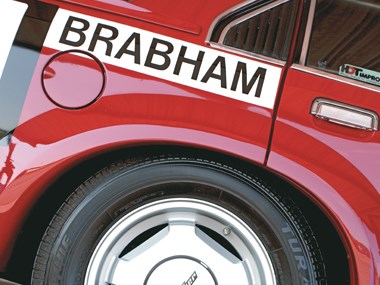 HDT Brock Commodore VC RoC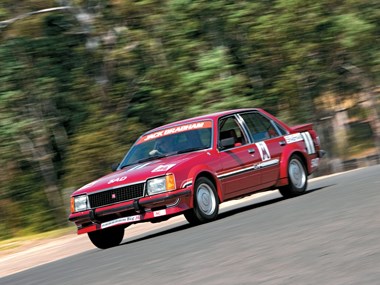 HDT Brock Commodore VC RoC

Race of Champions: Brock built it; Brabham raced it. Is this the most credentialed HDT VC Commodore of all?
FROM THE ARCHIVES: First published in Unique Cars #279, Oct 2007
HDT Brock Commodore VC RoC 
[Oct 2007] John McCoy-Lancaster says he has turned down 200 big ones for his very beautiful, but otherwise mechanically unremarkable Firethorn Red HDT VC 'Brock' Commodore.
Given that even the very best of the 500 VC models that Peter Brock and his Holden Dealer Team staff modified in the early-1980s to fund their racing programme have not yet reached half that price at auction, it seems a tall call.
But this is a very special VC. Built by Australia's most popular motorsport figure and raced by Australia's most decorated GP driver, few road cars come with more 'gongs' on their chest.
In his wildest dreams, Peter Brock never thought he was building an automotive icon when he and Holden hatched a plan in early-1980 to sell a series of specially modified Commodores trading on his huge popularity and the model's yet-to-be-proven racing success.
After a purple patch in the 1970s, during which Toranas won Bathurst five times - four with Brock at the wheel - Holden announced in December 1979 that it was totally withdrawing its motorsport support, including the back-door access that had helped HDT and many dealer entries with special engineering services and spare parts over the previous decade.
When the door slammed shut, Marlboro HDT Manager John Sheppard also decided to call it quits, leaving Brock with no team organisation, little funding and a half-developed Commodore racecar to defend his Bathurst crowns.
The scheme to sell a road-going HDT Commodore provided the solution. Holden would ship new SL/E VC models to HDT in North Melbourne, where they were transformed into bespoke high performance road cars and sold through a network of 57 selected Holden dealers.
Each car took approximately 20 man-hours to modify. The most significant upgrades included a vastly superior suspension set-up, using Bilstein front strut inserts and rear shock absorbers, while the 5.0-litre (308) V8 was blueprinted and received L34-type larger valve heads, heavy-duty Chevrolet air-cleaner, modified carburettor and had altered ignition timing.
The vehicle also sported a unique appearance thanks to flares, spoilers and stripes (all designed by Holden's own styling guru Leo Pruneau) along with 15inch Irmischer alloy wheels. Inside, refinements like the Momo steering wheel (with build number), footrest and black column shroud were complemented by HDT badging on the glove box.
After receiving overwhelming support for the project from the Dealer Council, HDT commenced production of the cars in October 1980. However, while Brock was a household name at the time, selling 500 road cars at what then was a premium price of around $17,000 was a big project that required some promotion.
Alan Jones had just become the first Australian to win the F1 World Championship since Sir Jack Brabham and Bob Jane, ever the entrepreneur, saw the opportunity to capitalise on the resurgence of interest in international open-wheeler racing at a time when local Formula 5000 fields and crowds were thinning.
Jane negotiated successfully to have the Australian GP staged at his own Calder Park circuit on November 16, 1980 and as well as bringing Jones and his Championship-winning Williams-Cosworth FW07 back home, also invited rising Italian F1 star Bruno Giacomelli in his V12 Alfa Romeo 179 and French Ligier F1 driver Didier Pironi, to drive a leased Elfin F5000 car. Local drivers in other F5000 cars made up the rest of the field.
To promote their ground-breaking coverage of F1 racing at the time, the Nine Network agreed to telecast the AGP meeting live across Australia - not only the F1 race, but a proposed 'Race of Champions' event with 12 of the top drivers competing against each other in two races driving identical cars.
Brock jumped at the opportunity to provide these cars, as coming hot on the heels of his inaugural Bathurst victory in a Commodore the previous month, it provided an unrivalled opportunity to promote his new cars to a national audience. Twelve early-production HDT cars were selected for the race all with manual gearboxes: one Tuxedo black, two Firethorn Red and the rest Palais White - the only three colours available in the new Brock range.
Apart from mandatory safety equipment like alloy half roll-cages, safety harnesses and fire extinguishers the cars were otherwise identical to the HDT Commodores already trickling into Holden showrooms around the country. The only exception was their three-spoke Momo steering wheels, which were crudely hand-engraved with each car's 'SV' (Special Vehicle) number, which also matched their racing number.
SERIOUS BUSINESS
Because the event was billed as the 'Race of Champions', the 12 cars prepared for the event were referred to as HDT RoC Commodores. The allocation of cars to the cast of champion drivers for the two Race of Champion events - one on Saturday and the other on Sunday - was decided by a ballot on Friday and this is how they lined up: RoC SV1 (white) Charlie O'Brien; RoC SV2 (white) Tony Edmondson; RoC SV3 (white) Dick Johnson; RoC SV4 (white) Bob Jane; RoC SV5 (white) Kevin Bartlett; RoC SV6 (red) John Bowe; RoC SV7 (black) Peter Brock; RoC SV8 (white) Jim Richards; RoC SV9 (white) Didier Pironi; RoC SV10 (white) Colin Bond; RoC SV11 (red) Jack Brabham; RoC SV12 (red) John Harvey. However only 11 of the 12 cars actually raced, as the one intended for John Harvey suffered engine problems and was withdrawn.
The grid for the first race was in number order, with O'Brien on pole and Brabham on the back and when the flag dropped, it was on for young and old.
It was meant to be a fun race, but John Bowe, who finished second behind eventual winner Kevin Bartlett in Saturday's 10-lapper, said it was "massively serious" for those behind the wheel.
"I was an open-wheeler guy who had never raced a touring car before and it was a real eye-opener to see how people like KB and Jim Richards hustled these cars around," he recalled. "Jack (Brabham) was particularly robust and I know that he and Didier Pironi snotted a few in the process."
Guest commentator Jackie Stewart famously described an incident between Brabham and Pironi as a "kiss that would have knocked most people's teeth out". As the race finished, Brabham and a couple of others were sternly told to behave themselves the next day.
The second RoC race on the Sunday, just before the AGP (which Jones won), saw the cars start in reverse order of their balloted positions, which put the battered, but hastily-patched Firethorn Red #11 car of Brabham on pole.
However after O'Brien jumped the start by a country mile, Bond, Brock and Brabham scrapped furiously for a couple of laps, before Brock took the upper hand and went on to win. Brabham bounced off Bond and Johnson in the heat of the battle, allowing Bowe to surge through from sixth place on the grid to claim a close second over Bartlett and Jane.
Under the points system applied to the two races, Bowe was declared the overall winner ahead of Bartlett with Brock third. As Jackie Stewart presented him with his trophy he thought the victory might open some doors on the touring car circuit. "But it made absolutely no difference to my career at all!" he said.
However Bowe still remembers the RoC cars he drove with fondness. "They were really equal, standard cars and pretty impressive for their day. They went and handled well and I can see why they are collectable now."
After the event, the 11 race cars were repaired by HDT Special Vehicles, their race and sponsorship stickers removed and were offered for sale by tender to authorised HDT Commodore dealers, with their odometers reading from 379-935km.
Perhaps surprisingly, they were not in particularly high demand at the time and sold for around $15-20,000, with the cars driven by Brock, Brabham and Johnson believed to have achieved the highest prices. The triple World Champion's SV11 car reportedly made $18,500.
MUSCLE MEMORIES
John McCoy-Lancaster was a year seven student glued to his television set watching Channel 9's Race of Champions live coverage on November 16, 1980. "I was fascinated by the race and the cars," he recalls. "I still clearly remember the screeching of the Uniroyals!" He also recalls watching his heroes, Brock and Brabham.
"There was lots of coverage of Sir Jack, especially after his Saturday race," he says. "I remember Jackie Stewart saying 'If I wasn't a gentleman, I'd take that red car, ram it up the back of that black car and run him off the road'. Fortunately, he didn't."
Fortunately, because John and his wife Donna now have Brabham's SV11 in their garage, along with four classic Chevrolets and a 2005 Holden by Design VZ station wagon.
His interest in HDT Commodores grew after the AGP when the father of a school friend bought a Firethorn Red automatic model brand new off the showroom floor in which he recalls many happy family outings.
However it was only three years ago, while acting as a commentator at the inaugural Muscle Car Masters at Eastern Creek, that he fell seriously in love with the Australian muscle car scene and decided to consummate his early interest in HDT Commodores and own one.
RoC HDTs come up for sale very rarely, but John heard the Brabham car was on the market and tracked it down to a garage in Benalla, Victoria in May 2006.
"It was in authentic, unrestored condition, but it had been on the market for about nine months and was sitting under about two-and-a-half inches of dust," he said. "But I wanted it badly!"
John says he paid "around $5000" over the market value of a regular HDT VC and immediately got in touch with HDT as well as the HDT Owners' Club in order to return the car back to its original condition.
"The car was very original and generally in good condition, but the paintwork showed the evidence of eight different owners and 225,000km over the years as a road car in NSW, Tasmania and finally Victoria."
As part of its restoration, it has received a new back-to-metal paint job by AA Panelcraft of Bowral and has been re-trimmed in the correct red velour by Hytone in Riverstone, with considerable help from a variety of firms like Rare Spares, McCoy Moulding, Belco Automotive and members of the HDT Club to return it to as-new condition.
While the car came with its original roll-cage, replicating the original style, size and location of the RoC stickers has been one of the most time consuming aspects of the restoration, but one which John believes is essential to the car's special status.
"While 12 cars were built by HDT for the Race of Champions, we have only been able to track down eight and of those, only five are currently on the road," he says.
SPECIFICATIONS
HDT Brock Commodore VC RoC
PRODUCTION: 12
BODY: four-door sedan
WEIGHT: 1200kg (approx)
ENGINE: blueprinted 5.0-litre (308) V8
DRIVETRAIN: front engine, RWD
TRANSMISSION: five-speed manual
POWER: 160kW @ 4500rpm
PERFORMANCE: 0-100km/h - 8.4secs. 0-400m - 16.1secs. Top speed - 210km/h
Unique Cars magazine Value Guides
Sell your car for free right here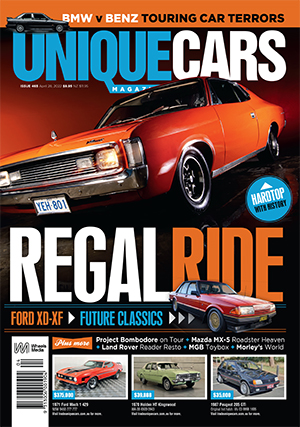 SUBSCRIBE TO UNIQUE CARS MAGAZINE
Get your monthly fix of news, reviews and stories on the greatest cars and minds in the automotive world.
Subscribe