Chevrolet Firenza CanAm (1973) Review
---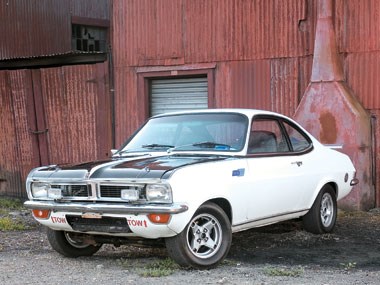 1973 Chevrolet Firenza CanAm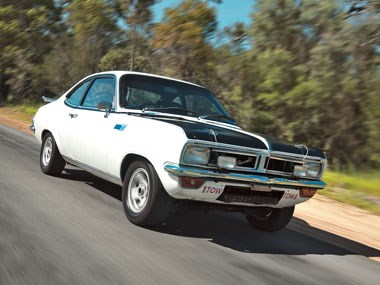 1973 Chevrolet Firenza CanAm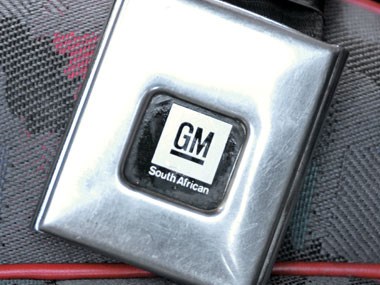 1973 Chevrolet Firenza CanAm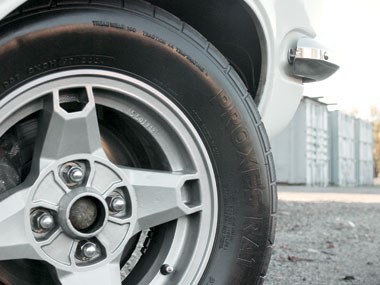 1973 Chevrolet Firenza CanAm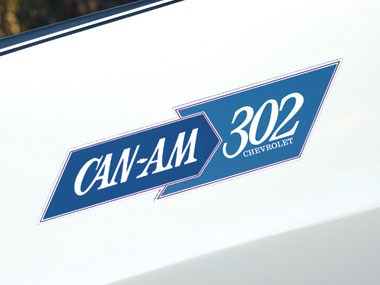 1973 Chevrolet Firenza CanAm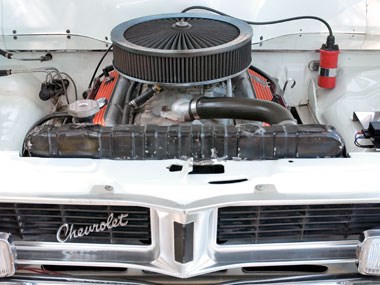 1973 Chevrolet Firenza CanAm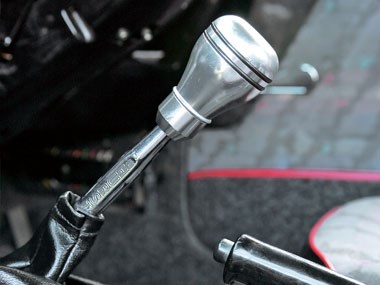 1973 Chevrolet Firenza CanAm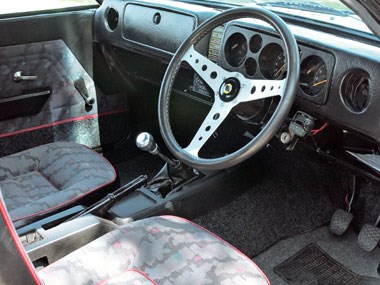 1973 Chevrolet Firenza CanAm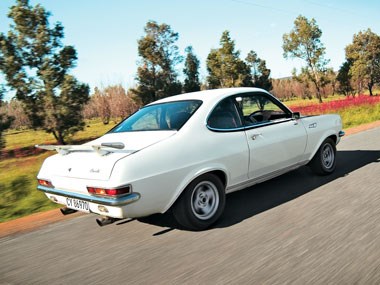 1973 Chevrolet Firenza CanAm

Hot to trot: Chevrolet Firenza CanAm. Australia missed out on an 'XU-2' Torana but one local enthusiast has acquired the next best thing...
Chevrolet Firenza CanAm
[Jan 2008] One of the great myths of Australian motoring from the 1970s is the Torana XU-2, a V8-engined version of Holden's legendary and mega successful XU-1.

Perth enthusiast Seth Higson long thought that an XU-2 would be an ideal car for club-level competition events which he has long participated in. When a replica XU-2 came on the market several years ago, Higson snapped it up. Being a bit of a Holden man - and in a strange mix, a Jaguar enthusiast - Higson set to developing the car for classic rallies and the like. While the car had been converted to fit a V8, there was a lot of work required to get the car sorted.

But whenever he competed or showed the car, people would make derogatory comments about it not being a real XU-2. Also, being a recreation meant that the car was ineligible for certain events.

One solution along similar lines was the South African-built Ford Capri Perana. Built in the 1970s on the original Capri, these cars featured a Ford V8 and are considered a production model by event organisers. They've proven popular in endurance events, having the same big V8 engine as Mustangs but much less weight and size.

Having seen mention of a small V8-engined Chevrolet in a magazine, but unable to find out anything about it, Higson discovered more details about a Perana Capri, and thought it might be just the ticket.

He investigated buying and importing a Perana from South Africa and finally found a car and brought it over. But at much the same time, in conversation with his Perana contact in South Africa, he heard more about the Chevrolet CanAm - in fact the bloke owned three of them.

Revered by enthusiasts in South Africa, this unusual car was somewhat along the lines of the Perana Capri, but a GM product - much more suitable for our man Higson.

The Perana had been a sales and racing success in its home country and GM South Africa was missing out, so the General had established a factory in Port Elizabeth in 1968 and marketed a mixture of cars from other countries - English Vauxhalls, German Opels and Australian Holdens.

At the time General Motors' 'no official racing' rule applied internationally, however back door support was available. The same happened in Australia, which is why the Holden Dealer Team raced cars here, not Holden directly.

Looking at the success Ford enjoyed with the Perana, GM South Africa, through its Dealer Motor Sport Team approached Basil Van Rooyen of Superformance to make a car which would beat the Perana…

The basis would be the Chevrolet Firenza - a car with considerable links to our own Torana. Like the small Holden, the Firenza had grown from the British Vauxhall Viva HB (1966-1970); the Aussie Torana and the Viva was the same car.

The second model of Torana was basically an HB with longer ends - many people don't realise that the Torana, right up to the UC shared underpinnings, doors and many internals with the early model.

For the English and South African markets, the updated Viva got an all-new body, whilst retaining much of the floorpan and running gear. Two-door and four-door sedans, a wagon and swoopy-backed Firenza Coupe were offered. Four-cylinder engines from 1200-2300cc were available, where in Australia we went all the way up to the familiar big six-cylinder motors.

As the new South African racing car had to compete under local regulations, there was a limitation of 5.0 litres, which would cause a problem - but not an insurmountable one. By 1973 General Motors in the US was only making bigger V8 engines and the 5.0-litre 302 had finished production in 1969.

However, Chevrolet in Detroit agreed to assist with the project and supply, from spare parts resources, 100 302ci (5.0-litre) V8 engines to Camaro Z28 specifications. This would be the key to the CanAm.

Also sourced from the US were the four-speed Corvette gearboxes (a Muncie unit) and Borg-Warner-style limited-slip diffs, made under licence.

In South Africa a special production run began and van Rooyen started with the lightest Firenza. The 1200cc engine was turfed, along with most of the mechanicals and work began.

As Higson points out, some of the modifications were pretty rough and ready - for example the cut-outs in the radiator support panel and below the front bumper to allow a bigger radiator to fit. The engine is a tight fit, but looks snug in the little car's engine bay. A specially made fibreglass bonnet with three air scoops sits atop it.

Other obvious changes included fitting wider wheels and tyres - Italian-made Personal alloy wheels were utilised - and an adjustable aluminium rear wing was fitted. Made by American Racing, the same unit was used on Peter Brock's rally cross car 'The Beast'.

Inside, tombstone-style seats from the Opel GT two-seater sports model were fitted, though they're not especially supportive.

But the heart of the CanAm is its engine, and what a great motor it is. Owner Higson states enthusiastically: "It revs almost like a rotary (he's owned a Mazda RX-7), revving much higher than you'd expect a 1960s V8 to. When you think it's going to blow up, it just revs harder."

The output is 216kW - and in a 1040kg car, it gives plenty of punch. While 100km/h comes up in just 5.4secs, impressively 0-160kmh takes just 14.6secs. The CanAm tops out at 229km/h - all exceptional numbers even by today's standards, 35 years later.

With so much power, the brakes were due an upgrade. Basil van Rooyen worked with Girling to incorporate the biggest discs (10inch) and drums (11inch) that could fit inside the wheels. Koni adjustable shock absorbers, uprated coils and reinforced crossmembers and control arms helped keep the car in check.

South African press reports were not especially complimentary about the finish on the cars, however the performance sent them into a spin. Technicar (July 1973) reported: "Once moving, the Chev comes alive and the roadside blurs on either side as the rev counter spins. You snatch a change at 90km/h with the needle sweeping towards the 6200 (redline)... then second (gear) shoves you firmly back in your seat as the car pulls with its teeth. The baffled exhaust which gives a pleasant Dr Jekyll impression around town, switches to Mr Hyde above 5000; the bellow becomes a shriek and the car heads for the horizon. It's a wild, intoxicating thrill..."

While the requirements of homologation stipulated that 100 examples must be produced, today there's a pretty strong feeling that nowhere near this number was actually built. Records no longer exist in South Africa, and enthusiasts around the world have tracked down just 17 remaining CanAms - though they're sure more are out there.

Higson leapt at the chance to buy a CanAm when one came on the market in South Africa.

"I had no idea exactly what they looked like until the day I saw the car at the Fremantle wharf when it arrived. I was a bit worried, but pleasantly surprised. When we fired it up, forklifts came from everywhere - the wharfies were surprised by it too."

We have just one CanAm in Australia, but others are spread as far afield as England, Sweden and the US.

"I've driven the car in LA, one in UK and the Swedish car, which is the most original - I've crawled all over it," says Higson, adding, "There's probably as many fakes as real CanAms too."

Having owned (and since sold) a Perana Capri and the Chev CanAm, Higson is in a perfect position to compare the two.

"The CanAm was purely a racing homologation special and it's very, very agricultural - it seems very angry when you drive it. By comparison, the Capri was a road car and, although quick, doesn't have the CanAm's rawness."

Higson has used the car in a couple of events, and it certainly sounds potent and looks aggressive with its nose-up attitude under acceleration. It appears to steer as much from the back as the front, with the ample power quite evident.

Amusingly, it seems there was some sort of attempt to number special items on the cars. Higson says the Italian Personal leather steering wheels and the inlet manifolds are stamped with the car numbers, "however on most cars they don't match up. My car's steering wheel is on a car in Pretoria!"

So was the CanAm a success? Known as "The Little Chev", Basil van Rooyen's own CanAm completely swept the field in South African racing, which was its primary intention. Mission accomplished.
SPECIFICATIONS
1973 Chevrolet Firenza CanAm
NUMBER BUILT: 100 (possibly less)
BODY: two-door coupe
WEIGHT: 1040kg
DRIVETRAIN: front eng, RWD
ENGINE: 302ci Chev V8
POWER/TORQUE: 216kW/393Nm
TRANSMISSION: four-speed manual
PERFORMANCE: 0-100km/h - 5.4secs
TOP SPEED: 229km/h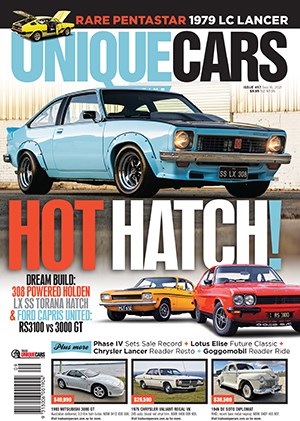 Subscribe to Unique Cars Magazine and save up to 42%
Australia's classic and muscle car bible. With stunning features, advice, market intelligence and hundreds of cars for sale.
Subscribe