Ford ZC Fairlane (1970) Review
---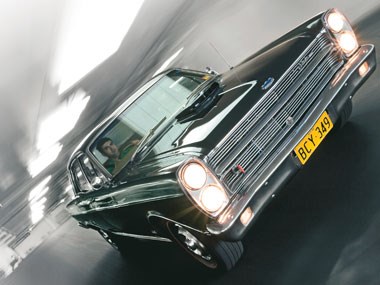 1970 Ford ZC Fairlane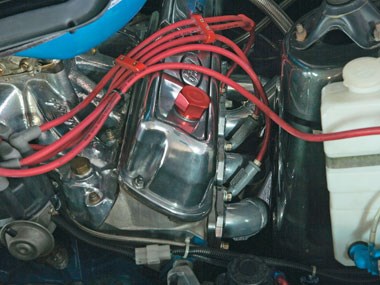 1970 Ford ZC Fairlane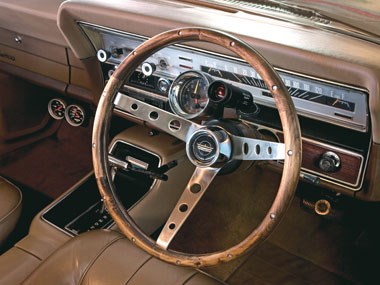 1970 Ford ZC Fairlane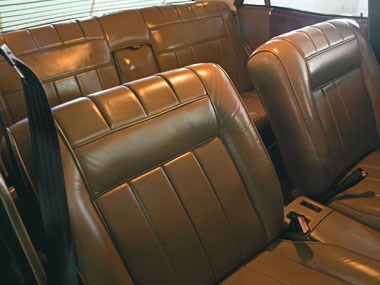 1970 Ford ZC Fairlane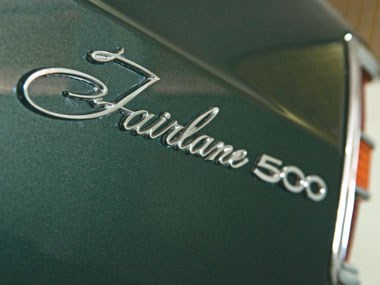 1970 Ford ZC Fairlane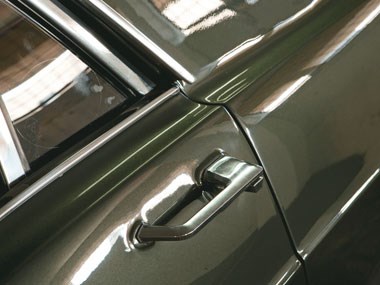 1970 Ford ZC Fairlane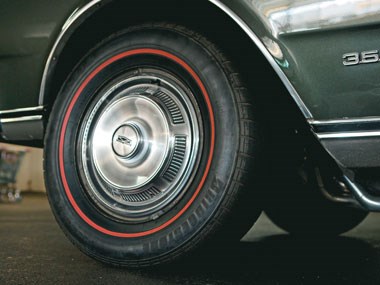 1970 Ford ZC Fairlane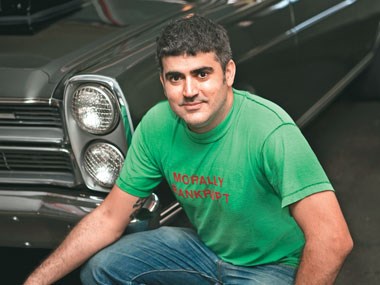 1970 Ford ZC Fairlane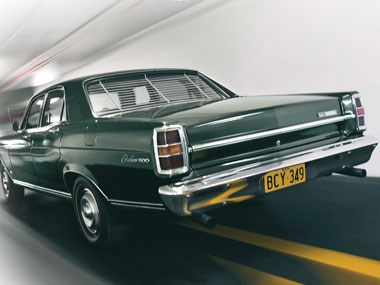 1970 Ford ZC Fairlane

Undercover brother: 1970 Ford ZC Fairlane. Having led a charmed life this two-owner Fairlane contained a few secrets when new... and has even more now.
1970 Ford ZC Fairlane
Here's a tip: If you're ever driving around Sydney's inner west and you pull up beside a stock-looking but very tidy 1970 ZC Ford Fairlane, don't get any ideas about getting to the next intersection first.
Not that the car's owner, Jimmi Prilis is a traffic-light Grand Prix demon, but with better than 500hp under his right foot, he can toast pretty much any other road car with ease. As well as the carefully hidden modifications Jimmi has made to the car, it's the factory-fitted options that make the big Ford even more special.
You see, back in the 1960s and '70s, the big local manufacturers would build you a car to more or less any specification you could come up with. Red duco with a yellow interior? No problem, sir. You may have had to be buried with the thing, because nobody else would want such a colour scheme, but back then, it was how things were done.
It's the reason we've seen such oddities in the past as a Chrysler Charger E49 with an automatic gearbox (it ended up in England somewhere) and even a late-'70s Fairlane with a four-speed manual gearbox. And when the original order for Jimmi's car was placed, the brief was fairly simple: The buyer, a director of Harrogan Ford in Wollongong, wanted a long wheelbase GT Falcon. And in essence, that's precisely what this Fairlane was.
As such, the car was factory-fitted with an FMX gearbox, a nine-inch diff with a limited-slip centre and a 351ci Windsor V8 topped with a GT-specific Holley carburettor. A truly special car in the day, it was soon swapped for the new model after a few months and was bought as an ex-demonstrator by the father of a school mate of Jimmi.
Jimmi's pal's dad drove the Fairlane as his 'special' car, also keeping a less precious set of wheels for family duties, thankfully sparing the Fairlane the onslaught of school bags and sticky fingers. And you get the feeling it was a very happy relationship, because the bloke kept the Fairlane for a full 30 years.
And then, back in 2000, on the very day that the Fairlane's owner retired and Jimmi turned 30, the car changed hands for the first time in its life. Three decades had taken their toll on the original paint, but beyond that the Fairlane was beautifully preserved.
"There was no rust at all," Jimmi recalls, "just some fading on the roof."
Even so, Jimmi had big plans for the car that would improve it according to his own tastes while still respecting its exceptional specification. The original engine was removed but, rather than go down the big-block route, Jimmi knew that the car just wouldn't be pukka without a 351 Windsor filling the engine bay.
"I've kept the original engine," Jimmi explains. "It lives on a stand in my house." The engine under the Fairlane's bonnet these days, though, is a tall-deck Windsor and while it started life with 351 cubic inches, it's now a much bigger pump.
The problem there was that tall-deck Windsors were made when casting technology wasn't what it is today. Core shift in the casting process, not to mention erosion of the block over time meant that Jimmi had to have multiple blocks sonically checked to find one with the necessary cylinder-wall thickness. The first three were rejected; block number four came up trumps. From there it was machined to accept an oversized set of forged pistons which help bulk out its capacity.
But the real secret to stretching an engine is in the crankshaft department, so Jimmi opted for a steel crank with a longer stroke to hog capacity out to a full 412 cubes. That crank required a longer set of conrods and these, too, are steel items with every part of the reciprocating assembly balanced and blueprinted. The camshaft is a solid unit but Jimmi reckons it's just a baby cam. "I wanted it to idle and work with the automatic gearbox," he says, "so I didn't go too mad with it."
Handmade headers and a very low-restriction exhaust system get rid of anything the V8 can't digest while fuel and air is added via an intake manifold that glories in the name of Edelbrock Super Victor Junior and which mounts a Holley 750 carby.
All up, according to the dyno, Jimmi's engine is putting out an honest 535hp and 505lb/ft of torque. Even when metrified, those figures are still an impressive 401kW and a monster 673Nm.
It's enough to propel the all-steel Fairlane over the quarter mile in 11.2secs with a terminal velocity of 119mph (190km/h). Yet even during a warm day in Sydney traffic, the Windsor stayed tractable, idled properly and refused to move its temperature gauge needle off the 'normal' mark. The rest of the driveline is similarly hard-edged with an FMX 'box forming the link between the engine and diff.
The tranny runs a full manual valve body and a 3500rpm stall converter which means Jimmi has to make each shift manually, but there's so much torque on demand, it's virtually a single-gear car anyway.
The nine-inch diff has been modified to accept 31-spline axles and now runs a 3.89:1 ratio with a 60 percent locked centre.
Suspension has been upgraded with a rack-and-pinion steering conversion and Bilstein shocks all-round. Ride height is nearly standard and Jimmi resisted the urge to go too radical with the rear springs, opting to stick with a five-leaf set-up.
The standard wheel covers have been retained but the wheelarches are now quite a bit fuller than they ever were thanks to a set of widened standard rims with 225 tyres front and 265s on the rear.
Inside, the interior was in such good shape that Jimmi has simply added a few gauges, some very cleverly hidden speakers in the front kick panels and retrimmed the original pews in lovely tan leather. Even then, he resisted the urge to change anything so the seats bear the standard pattern of pleats and rolls. All brightwork (and there's a fair bit of it on a 1970 Fairlane) was deemed good enough to be left alone and the boot still retains the original rubber mat.
The only exterior modifications amount to a US-spec Ford Thunderbird bonnet scoop and a gloss black paint-out on the bonnet as a nod to the car's GT lineage.
The rest is smothered in multiple coats of two-pack Reef Green, the Fairlane's original colour. It suits the car beautifully as it helps maintain the illusion that it's just another tidy old Ford.
Beyond that, the only clues that this is not another old Henry are the extra gauges and tacho strapped to the steering column and the almost-hidden battery cut-out switch that pokes through the grille and is a drag-racing requirement.
But racing the car is not what Jimmi uses it for. "It's just a cruiser," he says. "It sits in the shed mostly, but now and then we put the child restraint in the back and go for a family drive.
"It gets used as a wedding car a bit and I've used it for long trips, too. I drive it down to Bright in Victoria and the only thing I do to prepare it is stick a set of 2.89 gears in the diff and fill the tank."
Ultimately, though, all that sitting around in the shed is not what Jimmi had in mind, so, reluctantly, the car is up for sale. "There's about 30 grand in the engine alone," says Jimmi. "So I won't be parting with it for anything less than about $50,000."
Maybe that sounds like a lot for an elderly Fairlane, but the car's factory specification, not to mention Jimmi's modifications, have ensured that it will always stand out from the crowd. In an invisible kind of way.
SPECIFICATIONS
1970 Ford ZC Fairlane

BODY: four-door sedan
WEIGHT: 1499kg
ENGINE: 412ci V8
DRIVETRAIN:  front engine, RWD
TRANSMISSION:  three-speed automatic
POWER/TORQUE: 401kW/673Nm
PERFORMANCE: 0-400m - 11.2secs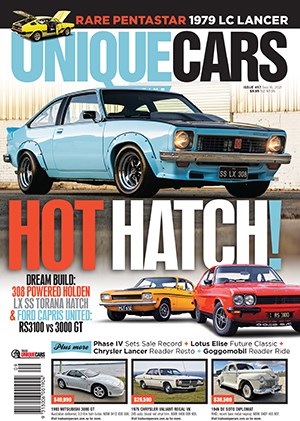 Subscribe to Unique Cars Magazine and save up to 42%
Australia's classic and muscle car bible. With stunning features, advice, market intelligence and hundreds of cars for sale.
Subscribe