Wikner Model T Special (1922) Review
---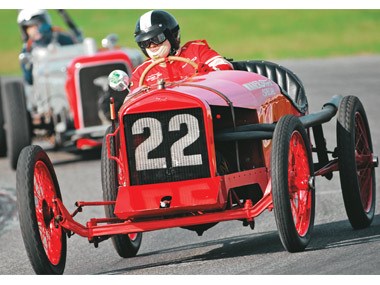 1922 Wikner Model T Special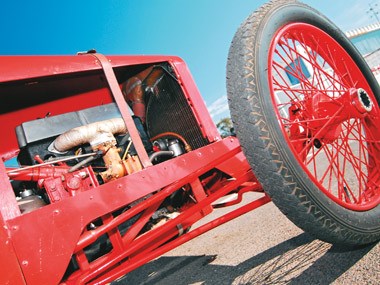 1922 Wikner Model T Special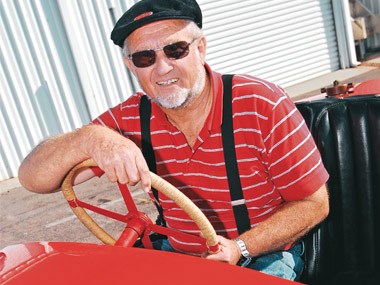 1922 Wikner Model T Special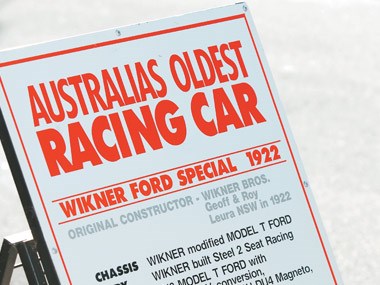 1922 Wikner Model T Special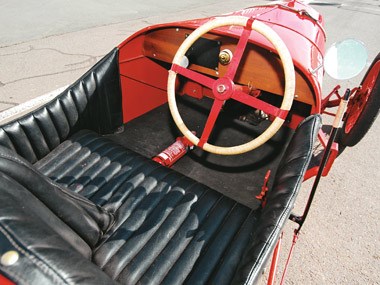 1922 Wikner Model T Special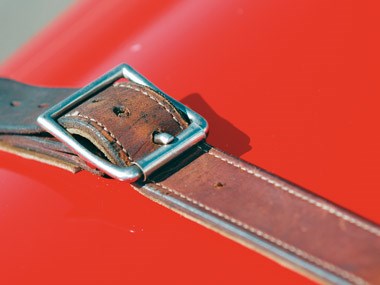 1922 Wikner Model T Special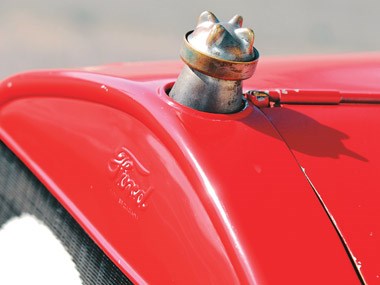 1922 Wikner Model T Special

1922 Wikner Model T Special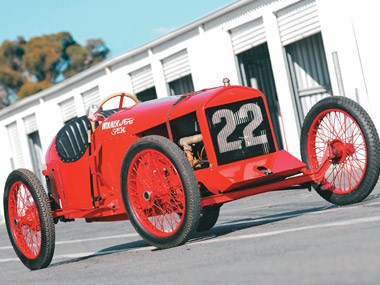 1922 Wikner Model T Special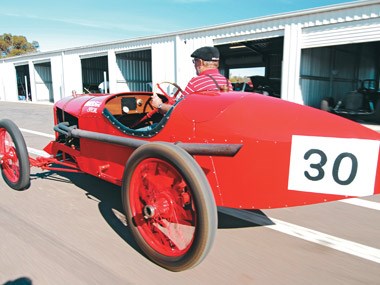 1922 Wikner Model T Special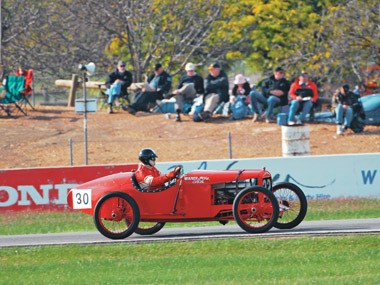 1922 Wikner Model T Special

Australia's oldest racing car: Wikner Model T Special. Only after decades of single ownership did this special racing car give up its secrets.
1922 Wikner Model T Special
[Jul 2008] It's claimed as Australia's oldest known complete racing car but its story remained a mystery for years. And now with the Model T Ford turning 100 this year it seems an appropriate time to reveal all about the Wikner Special.
"The Wikner story didn't come to life until the early-1990s," says owner Doug Partington. "That's when I discovered that the car I had owned since I was 14-years old was built by somebody and we finally knew who that somebody was."
The tale of the 1922 Wikner Ford Special begins in Leura in the Blue Mountains, NSW. Geoff Wikner and his older brother Roy arrived in Leura early in the century by Cobb & Co coach. By the end of Geoff's life he was designing helicopters.
"In the 1920s when one (brother) was 18 and the other was 20-years old they decided to start building a racing car. The reason for the car wasn't because (Geoff) was a racing motorist; he really wanted to build aeroplanes but found that he couldn't get backers because he had nothing to show.
"So he decided that they could build a racing car and use as much as they knew about aircraft in the building of the car while looking for backers for the aeroplane project."
The two Wikner brothers had been selling Indian motorcycles in Leura and had managed to save some money together for the project.
"I don't know where they got the info to build this car because it is quite incredible how sophisticated it is for the 1920s," continues Doug. "They imported the Rajo cylinder head, the water pump, the Budd wire wheels, the front axle and they put the car together.
"But when you start to look at the car it is more like an aeroplane in the manner it has been built. It's a very early spaceframe that's been built up from two Model T chassis gas welded together. At the very tail of the car it is shaped like the rudder of a WWI biplane. It's amazing they didn't put a fabric body on it."
Doug walks me around the car pointing out various parts of the car exhibiting hammer marks that look like they had been shaped on the local blacksmith's anvil. Doug says there are plenty of other bits and pieces that were handmade up in Leura; the exhaust pipes for instance came from a toilet cistern.
The Special was completed in 1922 using mainly Model T parts sourced from 1918 and 1919 cars. But to get backers the brothers needed to show it off.
They first raced the car at Penrith on a one-mile dirt track; they also competed at the sand races down on Gerrigong Beach at Kiama. Records also prove that the Special was raced at the Maroubra Speedway at the very first meeting held there on December 5, 1925. Doug believes it is the only remaining complete car from that meeting.
The right people must have been impressed for the Wikners got the backing they needed to go into aircraft manufacturing. The first plane they built was the Wiko Cabin Sports. Unfortunately, as the project neared completion they found that in Sydney they weren't getting the support they needed to move the business forward so Geoff moved north.
Road registering the Special, Wikner towed the incomplete plane and some spare parts behind the Ford up to Archerfield in Queensland. Wikner eventually finished the aircraft and Sir Charles Kingsford-Smith flew it. Wikner then, around 1928 set an altitude record in the little Wiko aeroplane.
Later in Ipswich, and living with the Roberts family who were keen on aviation, Wikner found the financial assistance needed to build two more aircraft. In return the family took over the racing car, probably to pay the rent, and kept the Wiko aeroplane.
Before WWII they gave the Cabin Sport to the Queensland Museum and not realising what treasure they had, put it into storage where it deteriorated. It has since been rebuilt and is on display in the Queensland Air Museum.
Some time after the war the Roberts family sold the Ford Special and it disappeared. Then in 1958 a 14-year old boy "mad keen to have a racing car but finding everything too dear" saw on one Saturday morning in Brisbane's Courier Mail an old Ford racing car for sale for £20.
"I didn't have 20 quid but I got on the tram and found my way to Taringa where the car was," says Doug. "I went back to mum to get some more money. Mum gave me £10, I had four of my own and I went back and said 'this is all I've got'. They obviously didn't have any other buyers so they took my 14 quid.
"I just had to have a racing car, but anything I looked at was £100 and totally out of the question. So I took it home (in pieces) and over the next three years I managed to get it up and going.
"There was an historic parade at Lakeside in support of the Tasman Series and I prepared it for that to see what it was like. But I was bitterly disappointed; it was terribly slow and I didn't know anything about how to make it run properly."
Doug brought the Model T back home, then known only as the Rajo Special, with the full intention of cutting it up and making a Ford V8 Special out of it. But thankfully his father, who was heavily into Model T Fords and vintage cars, believed even then that the car was significant and insisted the car remain as it was.
"Even though we didn't know anything about the car dad said 'you are not going to bugger it up, just push it in the shed and leave it there for 20 years'."
Doug did just that and went off and did a lot of other things in motorsport including working for Dick Johnson and Shell Racing. Then out of the blue in the early-'90s, with the car almost out of his mind, Doug received a call from a Model T enthusiast friend who told him there were some photos of his car in a book about Geoff Wikner called Flight of the Halifax.
"It took a bit of getting but I got the book and bugger me, there was the car," says Doug. "I even counted the rivets on the body to be sure and there is no doubt it is the car. So I thought I had better restore it.
"Once I realised what the car was I thought dad was right; I have to do this sympathetically so we don't lose any of the aura this car has. It was at a time when I thought a lot of cars were being over-restored so we left the marks from the blacksmith...
"I got in contact with the Wikner family and got some more photos. So I understood well enough what I had and what I needed to do to create the car without overdoing it. We haven't changed a thing, we haven't ground a weld off, we haven't super-finished anything. Everything is as it was for 1922. The engine could be modified dramatically to today's standards, but this is all pure Model T.
"I could make it go faster; I don't want to make it go faster. I want it exactly as it was. It's just so fortunate that I left it as it was. The fact that it is pretty slow doesn't worry me at all now. I can see it in perspective."
Since finishing restoring the car in 1999, which took Doug four years, he has demonstrated it and competed at Geelong Speed Trials, meets at Eastern Creek and Lakeside and Speed on Tweed.
Doug says there is no car log-booked in Group Ja in Australia that is older than his 1922 Wikner Special but a recent outing at Winton however, sadly could be the Wikner's last competitive showing.
"The car is 80-years old and it is time to look after it a bit better. If I break the front axle there is nothing out there to replace it. I will still take it out for shows but I have to be a bit careful."
And what of the car's future? "I have instructed my family that it is never to be sold," says Doug. "It is a family heirloom."
---
Sign up to one our free weekly newsletters:
Receive more Unique Cars reviews and features here or get the latest unique and classic cars for sale here.
Subscribe to Unique Cars magazine
- Print edition
- Digital edition
Unique Cars magazine Value Guides
Sell your car for free right here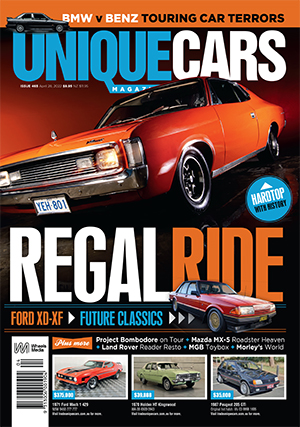 SUBSCRIBE TO UNIQUE CARS MAGAZINE
Get your monthly fix of news, reviews and stories on the greatest cars and minds in the automotive world.
Subscribe