Lotus Europa Review
---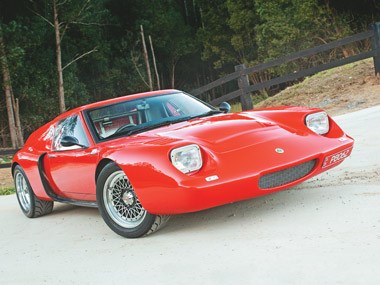 Lotus Europa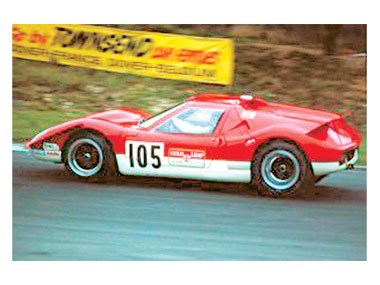 Lotus Europa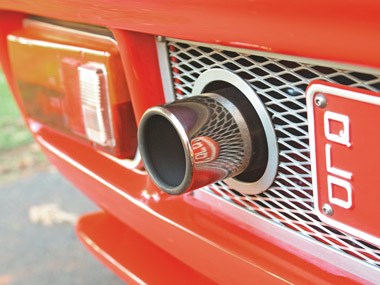 Lotus Europa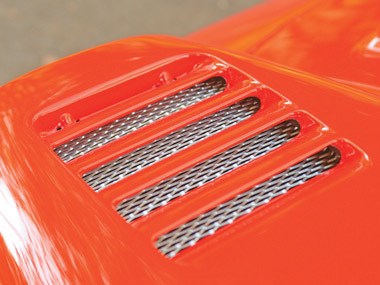 Lotus Europa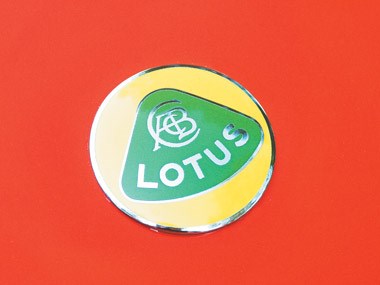 Lotus Europa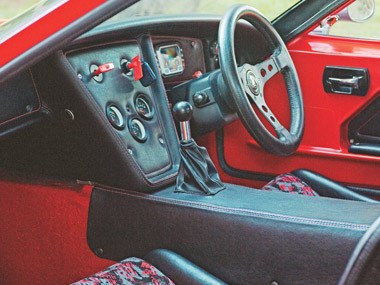 Lotus Europa

Lotus Europa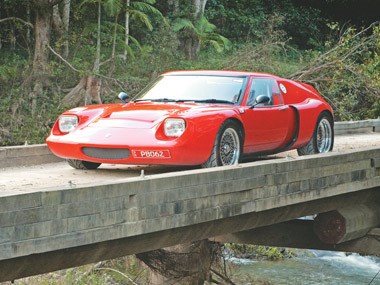 Lotus Europa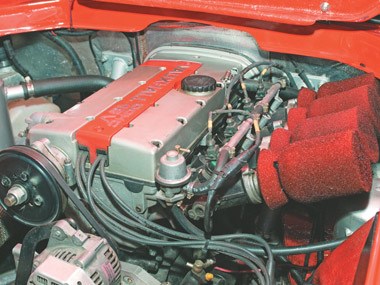 Lotus Europa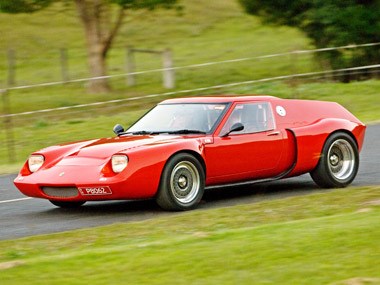 Lotus Europa
A rare refinement of an eye-catching classic surfaces in sunny Queensland.
Lotus Europa 
[Sep 2008] Peace and love must indeed have been in the air during the 1960s - especially on both sides of the English Channel. When The Beatles' 1966 recording session for 'All You Need Is Love' was simulcast world-wide and the first notes heard seem to have been pinched from the French national anthem, there was no outburst at all from the generously-nosed French President Charlie De Gaulle.
Meanwhile, over at British Aerospace and Aerospatiale, work was progressing cooperatively on the supersonic Concorde airliner, although some Poms were still outraged at the dominant Mini Coopers exclusion from the Monte Carlo Rally results for having the wrong-coloured headlights.
And very English car-makers Lotus entered into the Anglo-French spirit of things with the 1966 announcement of the aptly-named Europa. Built low in the style of a Ford GT40 and with an extraordinary 0.29 drag coefficient, the mid-engined Europa used the engine and transaxle from Renault's highly-acclaimed 16.
While the road-going version was a disappointing performer, Lotus quickly devised a 'prototype' racer with 123kW from a Cosworth-modded twin-cam engine. Starting with an outright win on debut, the Lotus 47 carved a significant niche in the motor sporting record books.  
Lotus eventually shelved the Europa in 1975 after building more than 9000 of the cramped fibreglass two-seaters. Exports accounted for most of them, but sufficient cars remained in the UK to sustain small, enthusiastic businesses like Richard Winter's Europa Engineering, based at the Banks Service Station in the English city of Southport.
By the early 1990s, and as attrition reduced availability of original Europas, Winter and business partner Andy Short began producing replicas. The initial Banks Europas were based on the scarce and increasingly-expensive Type 47 competition cars and fitted with double overhead-camshaft Vauxhall engines rather than the costly Ford BDA twin-cams.
This choice of power unit was neither random nor opportunistic. A Vauxhall engine of the same displacement had been chosen to power the sports/racing Lotus 62, of which only two were built before attempts to make the highly-stressed engine run reliably were abandoned.
In its 1990s form, the 2.0-litre Vauxhall unit was durable, easily tuned to deliver more than 150kW and conveniently mated to a five-speed gearbox lifted from Renault's large, front-wheel drive models.
Winter then turned his attention to the exotic 62. While the Banks version didn't attempt to duplicate that car's swoopy shape, it still managed a muscular appearance and incorporated some clever remedies to the front-end lift that afflicted the originals.
Where the Lotus 62s had slippery, faired headlamps, the lights on a Banks version are chunky rectangles lifted from the Austin Allegro and deliberately left exposed to generate front-end downforce. Carved into the upper edges of the mudguards are vents that allow air to escape from under the car.
The Banks 62S is noticeably wider than the original Europa, with engorged mudguards and a reshaped rear panel. The suspension uses double-wishbones with coil-over dampers front and rear. Brakes are four-wheel discs but - on this car at least - there is no limited-slip differential.
Owner Peter Burford caught the Lotus bug via a Birkin Super Seven - the South African-built successor to the Lotus Seven - and began competing in Club Lotus sprint events at Queensland Raceway and the challenging Morgan Park circuit near Warwick.
Two years later and with "the Queensland sun exacting a toll on an ageing sailor's skin", Burford went looking for a Lotus with a roof and sporting pedigree.
"I was thinking about a Europa, but then this one was advertised in Melbourne," Burford said. "On my wife's birthday I bought it sight unseen over the phone, did the deal in the airport carpark and headed north."
Given the Banks' uncompromising driving position and minimal access to fresh air, Burford's single-handed drive from Melbourne to (almost) Queensland must rank as a feat of significant endurance.
"It was all going well until about 50 kilometres from Sydney when the car began to overheat and it was obvious there was a problem with the radiator," Burford recalls.
Stops every few kilometres to add water got the Banks to Sydney's outskirts where its new owner went looking for assistance.
"I stopped at a service station and was directed to a workshop where the Vietnamese mechanic came out, looked at the car and simply said, 'Very expensive'".
Unsure whether this was a comment on the car itself or a sight-unseen quote, Burford borrowed tools to remove the radiator which was then patched by the taciturn technician and an increasing crowd of assistants.
"When he finished the job I asked the cost and he asked how much I had," Burford recalled. "My wallet certainly wasn't bulging with notes and he took just $70, which was pretty good, since eventually there were five of them working on it."
With its cooling now under control, the Europa zipped northwards until, within an hour of home, the gearbox failed and the journey finished ingloriously on the back of a tilt-tray.
"It had an interesting history, even before I got it," Burford says. "It was built for a UK customer and after it had done about 3000 miles the 'Top Gear' TV programme crew borrowed it for a test - and they rolled it. There wasn't much damage, but it was written off. Peter Nolan from Melbourne was in the UK when the wreck came up for sale, so he bought it and ordered a new body with extra reinforcing to cope with the rougher Australian roads."
"The car was rebuilt in Australia but still needed considerable work before being usable as a track car.
"It had been fitted originally with very soft front springs and just understeered like you wouldn't believe," he says. "After contacting Richard Winter, I fitted much harder springs and a heavy front anti-roll bar and that just transformed the handling."
"The brakes were single circuit which you apparently can use in the UK but don't really want when you're flying around a race track, so I went to dual circuit."
Other improvements include altered camshafts and solid valve lifters which allow the engine to safely exceed 8000rpm.
Sliding into the semi-reclining seat brought back ghastly memories of a used Europa some 30 years ago. Ten minutes in the fixed-window cabin on a hot Sydney summer day was quite enough and I'd never ventured near another one until encountering Burford's Banks.
In common with the S1 Europa, this car has fixed side windows, but at least the 'pressurised plenum' ventilation seemed to be working.
First gear is low and dispensed with quickly. Second takes the car close to 100km/h and maximum speed in fifth is around 240km/h (untested!). Once spun into its favoured 3000-8000rpm rev range, the torque of the Vauxhall engine allows slingshot exits from tight bends, even in third and fourth gears.
Acceleration is spectacular and Peter Burford's claim that the 800kg Banks will run 0-100km/h in five seconds isn't hyperbolic at all.
Given the amount of tyre that's under a Banks Europa, grip on smooth surfaces would be exceptional. However, anything resembling smooth bitumen wasn't available on the winding, narrow rural Queensland roads surrounding Burford's Gold Coast hideaway.
The steering wheel seems telepathically connected to the front tyres and lets me know they are Not Happy. In sweeping bends the stiff front end is twitching and scrabbling for grip but without ever suggesting it's going to let go. Shutting the throttle suddenly provokes nothing more than a slight lurch as the nose tucks in and the rear hops almost imperceptibly to the left.
Braking harder the tail skitters, but never alarmingly. It's a trait which Burford has used to his advantage when attacking a tightening bend on the Morgan Park track.
"You can adjust the front-to-rear brake balance, and once they were warmed up I found that all I had to do was deliberately step the rear out and I could carry third gear through a corner where I'd previously been going back to second."
The alignment of the driver's seat has been altered slightly to accommodate a roll hoop and harness mounting, obliging me to twist slightly in the seat. The 'bar graph' tachometer is hard to see in strong sunlight, but induction roar that runs from rowdy to deafening, signals when an upshift is required.
While "hounding Elises around racetracks" still remains high on Burford's agenda, a health problem has prompted him to put the Banks Europa on the market. Talk to him on 07 5533 8082 if you're interested.
"It's too good a car to sit in the garage," he concludes. "It's great fun to drive and in its element on the race track, so if I can't be out there doing what it does best, then somebody else should be." 
---
Sign up to one our free weekly newsletters:
Receive more Unique Cars reviews and features here or get the latest unique and classic cars for sale here.
Subscribe to Unique Cars magazine
- Print edition
- Digital edition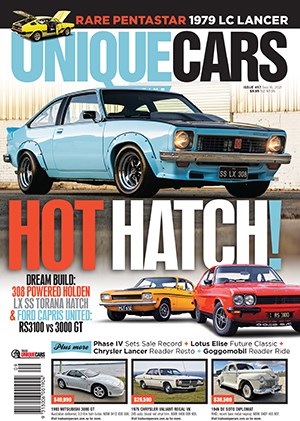 Subscribe to Unique Cars Magazine and save up to 42%
Australia's classic and muscle car bible. With stunning features, advice, market intelligence and hundreds of cars for sale.
Subscribe