BMC's last stand: Aussie Originals
---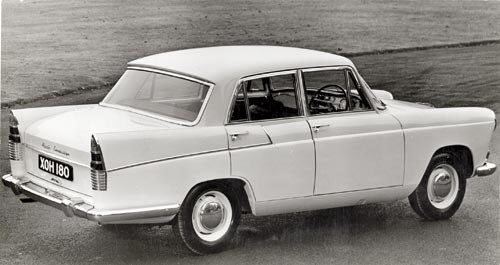 Aussie Originals: BMC's last stand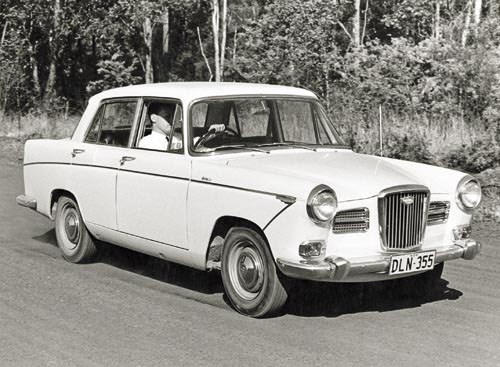 Aussie Originals: BMC's last stand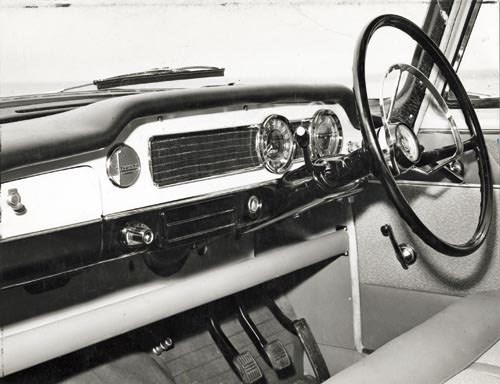 Aussie Originals: BMC's last stand
Joe Kenwright tracks the fate of late Pommy muscle...
BMC
Even if they were BMC's best family cars globally, the local team's new Austin Freeway and Wolseley 24/80 looked like they had turned up for the wrong game at the wrong venue.
By the time the six-cylinder pair surfaced in May 1962, outshining Holden's primitive EK rival had become completely irrelevant. BMC Australia's chance at an honourable third on the sales podium with Holden and Ford seemed so close they could almost touch it, yet it evaporated instantly.
The game-changer was Chrysler's R-Series Valiant, which launched in January 1962. In automotive terms, Chrysler Australia did little more than rip the top off a beer to get the Valiant to market. For the March 1962 arrival of the S-Series, it was simply a matter of cracking open another beer almost straight out of the crate. The 145hp Valiant changed people's expectations.
Australian BMC staff had to be made of much sterner stuff to wheel out the Freeway and 24/80 barely eight weeks after the S-series Valiant was launched. Their British starting point was the 1959 Austin A60 Cambridge – already exposed locally as a dated three-year-old loser with its narrow-gutted interior and underpowered 1.6-litre four-cylinder engine. To even build that car, the locals had to defy their British masters to expand its engine from 1489cc to 1622cc after being told it couldn't be done.
Imagine if Ford was forced to present the 1972 six-cylinder TC Cortina as a same-price rival to the HQ Holden instead of the XA Falcon and you get a sense of what BMC was up against. But if it wasn't for a fundamental social change, the Freeway and its Wolseley twin could have been serious Holden challengers.
Subtract the 1945 end of wartime hostilities from 1962 and you get 17. Subtract another two years for a courtship and a pregnancy and you end up with 15 – the age of the first of the coming tidal-wave of baby boomers. Except these kids were unlike any young Australians before them.
John Wyndham's milestone 1957 sci-fi tale Midwich Cuckoos resonated in Australia. Its plot centred on the women of a small village mysteriously delivering super-sized children. Good food and plenty of it after the war seemed to switch on latent growth genes in Australians and migrants alike. Super-sized offspring caught parents exposed to the deprivations of two world wars and a depression by surprise.
Because British kids went short on food well into the 1950s, the 1962 Morris 1100 could go on to become the UK's biggest-selling family car at a time when Australian families were desperate for something bigger.
The Aussie Freeway's Austin Cambridge/Morris Oxford starting point was the product of an even tighter 1959 British context. In those three short years, a family car measuring just over 1600mm wide on a wheelbase of just 2545mm (similar to a 'compact' LC Torana 6) had become a liability. In practical terms, the much smaller Morris 1100 was just as roomy.
To the inevitable question "what were they thinking?" there is an answer. Local engineering staff suspected that a narrow-gutted Freeway would be toast so they made up a working prototype based on an A60 Cambridge with an extra five inches (127mm) spliced into the middle, just like the original Morris Minor and the first Mitsubishi Magna. But BMC management in the UK took it as such an affront they insisted on it being cut up immediately.
The wide-bodied Freeway at 68.5-inches (1740mm) wide would have been 1.5-inches (37mm) wider than an FB/EK Holden, yet two inches (51mm) narrower than the US-based Falcon and Valiant – both from a market already forced to cater for families at the top of the food chain. Yet the widened Freeway's broad stance and balanced looks would have comfortably held the line until 1965. Ford's last-minute switch to the Falcon in 1960 had only just galvanised Detroit into boosting Holden power and size, leaving BMC Australia an open two-year window before the EH's new engines were joined by the HD's wider body.
To be fair, the wide-bodied Freeway proposal was the same width as the Austin A110 Westminster on the Cambridge's shorter wheelbase. Dimensionally, the A110 Westminster already shadowed the XK Falcon. On paper, the A110 looked ready to do battle at every level, except that the local Morris Marshal version of its A95 Westminster predecessor had already failed – it was too heavy, too costly and too thirsty. The wide-bodied Freeway proposal was almost as heavy as the larger A110 Westminster and just shy of a compact Fairlane – far too bulky for the proposed Aussie 2.4-litre six that was a third down on power over the A110's engine.
Weight and cost then forced the Australian team to stay with the narrow Cambridge/Wolseley body and move the rear axle back enough to take the wheelarches out of the cabin. After developing their own 1622cc version of the B-series engine (for the Austin A60 and Wolseley 15/60), local engineers added two cylinders to create a 2433cc version that could be built on the same machinery – a reverse of the process that created the four-cylinder Commodore! Often confused with the bigger C-series engine or its replacement in the MGC, the Aussie B6 was never more than a B-series four with two extra cylinders. It was called 'Blue Streak' after the shared British-Australian missile project. The final result was still competitive in everything except cabin room. Better equipment, structural upgrades and bigger 14-inch wheels accounted for the 45kg weight penalty over a Holden.
Local Freeway styling combined a full-width Aussie grille topped by 'A-U-S-T-I-N' lettering with the rear-end styling of upper-level British MG and Riley models – enough to make the sedan look more substantial than the previous A60 Cambridge and its UK relatives. The wagon retained the Cambridge rear. Because freeways were still on the wish list in most Australian cities, 'Freeway' was seen as a crisp, modern name. Peugeot's new 404 and Fiat's 2300 kept the Farina styling in vogue.
BMC Australia then relied on the Freeway's better equipment, including a heater-demister, classy padded dash with extra instruments, extra power, a better automatic option, better seats, quality finish and rustproofing, with the bonus of superior fuel economy, to sway buyers at a price midway between the everyday Holden Special and Falcon Deluxe. The Farina styling delivered outstanding vision, wraparound bumpers and a big boot with separate spare access. For those who only needed space for two adults in the back, it was a compelling choice, even if the restricted front-seat adjustment exposed a wheelbase that was still too short.
The wood-and-leather Wolseley 24/80 (which looked virtually identical to its 15/60 predecessor) quickly defined a new niche as Australia's first luxury six, then outlived and outsold the Freeway. Cabin room mattered less to its older buyer demographic.
In late-1962, a Freeway was dispatched around Australia in the hands of Modern Motor editor Jules Feldman and Evan Green. They set a record time for the tough journey, giving BMC's new range instant credibility. It was a feat that Ford would have to exceed in 1965 with its 70,000mile/70mph marathon to establish the XP Falcon.
A Mark II freshen-up followed in October 1964 with extra grunt, power brakes and improved rear suspension. Among the first to exploit new expanded-vinyl seat trim, the Freeway and 24/80 Mk II both gained deeper moulded foam seats that transformed comfort. The 24/80's new lounge-style seating, along with new rear styling lifted from the British 16/60, made it the star of the Mark II range. After the Freeway was replaced by the Austin 1800 in 1965, Wolseley 24/80 sales trickled into 1967.
For a grand total just short of 30,000, backed by healthy Mini and Morris 1100 sales, the Freeway and 24/80 ensured that BMC Australia was around to fight another day. Given their compromised British origins, this was no mean achievement.
Unique Cars magazine Value Guides
Sell your car for free right here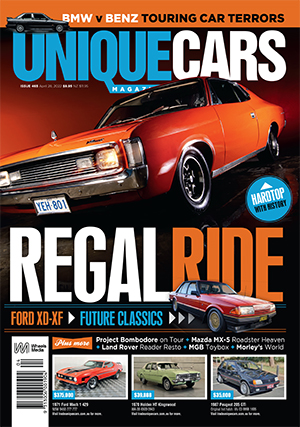 SUBSCRIBE TO UNIQUE CARS MAGAZINE
Get your monthly fix of news, reviews and stories on the greatest cars and minds in the automotive world.
Subscribe