1912 Buick Review
---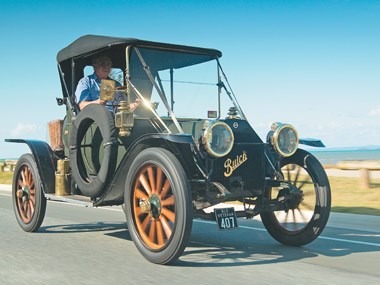 1912 Buick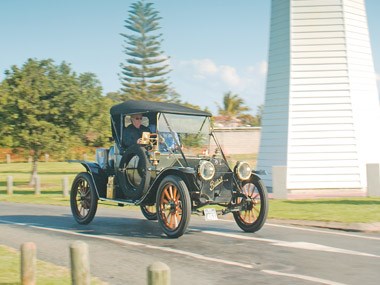 1912 Buick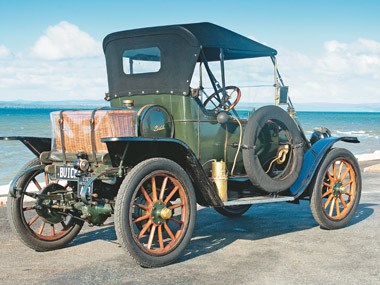 1912 Buick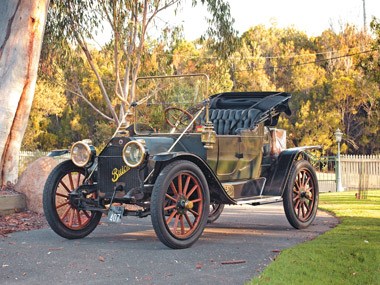 1912 Buick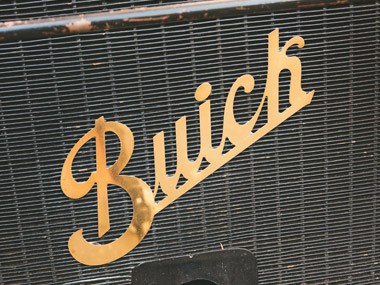 1912 Buick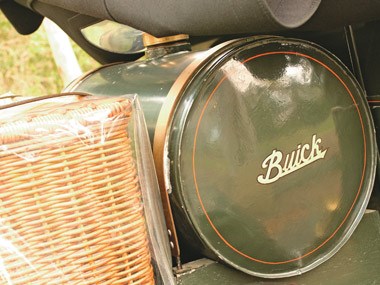 1912 Buick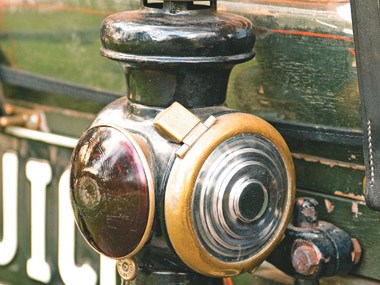 1912 Buick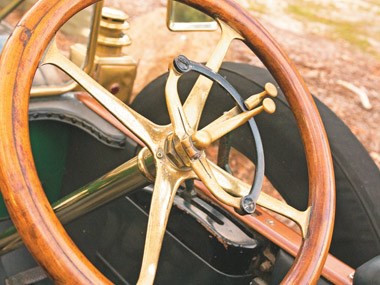 1912 Buick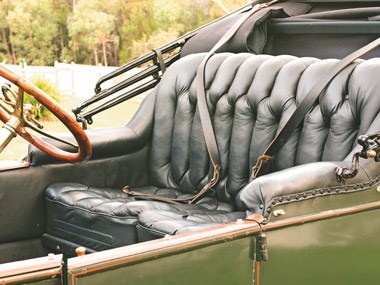 1912 Buick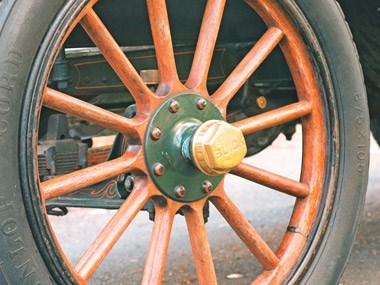 1912 Buick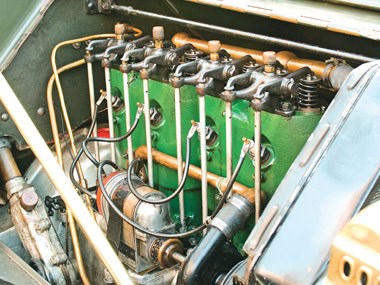 1912 Buick

1912 Buick. The General Motors success story began with a revhead owner with a need for speed.
1912 Buick 
When William Durant bought the Buick brand in 1904, his intentions were immediately obvious. David Dunbar Buick's twin-cylinder design was sound, robust and witheringly dull and Durant abhorred anything in life or business that didn't generate risk and excitement. 
Durant boosted the company's capital from $75,000 to more than $1 million in the space of a year which gave him the resources to develop bigger and faster models including the four-cylinder Tourer and Roadster that appeared early in 1906.
One of his ploys was to occupy Buick's stand at the 1905 Chicago Auto Show, taking orders for 1000 cars that the company didn't have, then rushing off to get them built.
Whether by dint of research or simple gut instinct, Durant recognised that Americans wanted faster cars and showed no shyness in promoting the capabilities of his bigger-engined models. With up to 30 horsepower from their 4.2-litre engines, the Model D, H, K and S Buicks were available with five-passenger Touring bodywork or as a flighty two-seat Roadster.
Durant rarely advertised the brand, instead creating a team of stripped-down racers to contest virtually any motor sporting event that would accept them. He hired brothers Louis and Arthur Chevrolet, road-race specialist Bob Burman and several other drivers to crew a team of four-cylinder Marquette-Buicks (see this month's Bygone Brands) that by 1909 had grown to 15 cars plus a massive crew of mechanics and other support personnel.
In his first race for Buick - a five-lapper at the then-unpaved Indianapolis Motor Speedway - Burman won before backing up for a second victory in the far more arduous 250 Mile event.
By 1908 when Durant was busily acquiring other brands and businesses to form General Motors, his extravagances were being sustained by rapidly increasing sales of the four-cylinder Buick range. Most popular was the Model 10 which cost only $900 and came standard with head and tail-lights (often an extra-cost option) and bulb horn to warn others of its approach. Although never coming close to the 110km/h achieved by Buick's stripped down racers, pre-1910 four-cylinder cars were easily capable of 60-70km/h - double the speed of most cars using US roads at the time.
Sales during Buick's first year as General Motors' headline act were spectacular. Despite the publicity surrounding Ford's switch to the T Model, production during 1908 soared by 4200 units to reach 8800 while Ford dropped by the same number to register 10,202.
For 1909 the Buick range included twin-cylinder models built on a 2337mm wheelbase. These developed 22hp and drove through a two-speed planetary gearbox similar to that used in the Model T. These were priced from $1150 but less than 4000 were sold into a market that showed a preference for the four-cylinder cars that began at an astounding $1050.
Not surprisingly for a company which claimed that its owners were the brand's "best advertisement" the more Buicks that appeared on US roads, the more seemed to sell. During 1909 the race programme continued to produce stellar results, including wins in several long-distance trials and first place in the Atlanta 200 road race. Bob Burman also won a match race with that other wonder of the early 20th Century - an aeroplane.
Even after Billy Durant relinquished his role at General Motors and the race team disbanded, Buick continued to place its faith in big and powerful four-cylinder cars. The last twin was made in 1911, after which four cylinders became mandatory until 1914 when the brand debuted its six-cylinder B-55 model.
For 1912, the range comprised 2.7 and 3.3-litre versions and the Model 43 with its 5.2-litre, 48hp engine. All of the smaller-engined cars were priced at less than $1200, but those who wanted the Model 43 with its 100km/h performance and 2945mm wheelbase needed to outlay a whopping $1725.
Overall Buick sales during the year recovered from a 1910-11 decline to break 19,000 units and recapture fourth place on the US sales charts.
FIRE BREATHING BUICK
Graham Porter's 1912 Model 28 Roadster was sold new in the western New South Wales town of Quirindi. The original owner, a Mr George, used it for years before it was damaged by floodwater.
"It was bought from the family by another Quirindi resident, Bob Sullings, and restored in the mid 1950s," Graham recalls. "The car seems pretty much original except for having English lights when I bought it and I changed it back to American lights."
Since buying the car in 2003, Graham has replaced the upholstery and hood and rebuilt the engine and is about to embark on the apparently simple task of replacing its aged wheel bearings.
"That's probably going to be the most difficult job because you can't get the original roller bearings so it will have to be sleeved to take a modern taper bearing."
While the Buick travels to distant events in its purpose-built trailer, it certainly isn't a coddled and cosseted trailer queen.
"Once we get it to the event location we take it on all the tours and trips around the place and it's got plenty of pace," he says. "I've done runs of over 200 kilometres in one day and it's quite happy to get along at 60-70km/h and I've had it up over 90 but I wouldn't want to push it much more than that."
Graham admits to having the brakes on fire "a couple of times" but he was so confident in the car's capabilities that he wanted to drive it back to Brisbane from the 2007 Buick meeting at Coffs Harbour on the NSW north coast.
"The only thing that stopped me was that my wife Susan didn't want to tow the trailer back on her own but I'm quite sure the Buick would have done the trip easily."
CRANK IT UP!
More than 95 years have passed since the Model 28 represented state-of-the-art motoring, yet it's less daunting to drive than a 100-year-old T Model Ford or most European veterans. There are two large pedals controlling the clutch and footbrake, a little gearlever up on the right-hand sill and a big handbrake that looks as if it should be emblazoned with the words 'When All Else Fails'. 
Centre-stage on the steering wheel are a couple of robust brass handles, one of which I wrongly assume to be the throttle control... No, the throttle is in fact a tiny nickel-plated button almost buried between the clutch and brake pedals - perfect if your preferred footwear is pointed-toe Beatle boots but a struggle for a dedicated Blundstone wearer.
With owner Graham wielding the crank handle and whirring the four-banger into life I head for the driving perch and find that anyone measuring 180cm or less can indeed stand up in this car with the top in place.
"Stall it and you get to crank it," Graham warns as I tentatively prod the throttle, floor the surprisingly light clutch and flip the gear-lever back and along its clearly defined gate.
"The clutch is pretty savage," comes my instructor's cautionary voice. "Real savage in fact."
With the prospect of hand-cranking a big four-banger providing incentive for care the clutch comes out gingerly, engaging with the savagery of a geriatric daschund and we're off. Perhaps I've driven a few too many cars with really cantankerous clutches.
Gear changing, however, is a case of clutch in, rev, crunch, fewer revs, crunch, etc before sliding the lever into the adjacent gate and getting the Model 28 up and galloping again. Therein lies all the bad news.
The steering has less than a turn lock-to-lock and is light enough to control with one hand. All-round visibility even with the roof in place is excellent and apexing bends - albeit at a gentle 30km/h - takes no effort as I can actually see the edge of the right hand tyre as it emerges from beneath the mudguard.
Brakes are rod-activated on the rear wheels and expectedly heavy but responsive. If travelling at more than 50km/h, Graham warns, they can generate a bit of wandering but at gentle speeds there is never a temptation to reach for that big and comforting panic brake.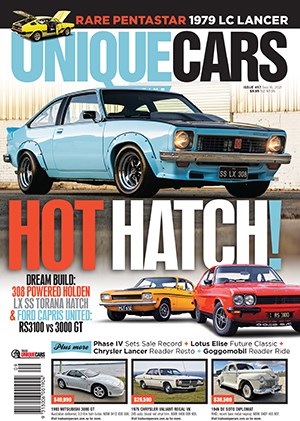 Subscribe to Unique Cars Magazine and save up to 42%
Australia's classic and muscle car bible. With stunning features, advice, market intelligence and hundreds of cars for sale.
Subscribe