Humber Vogue Review
---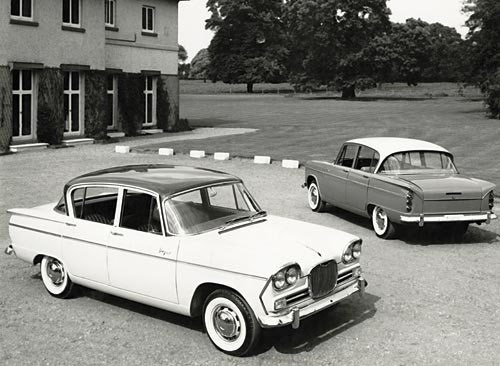 Humber Vogue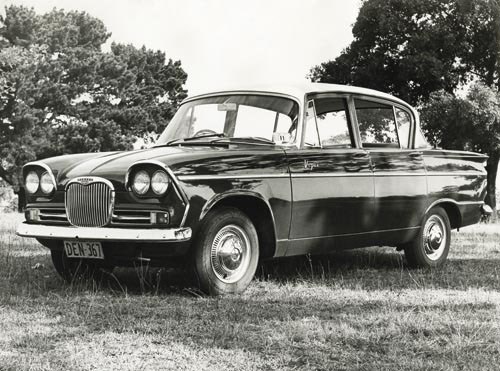 Humber Vogue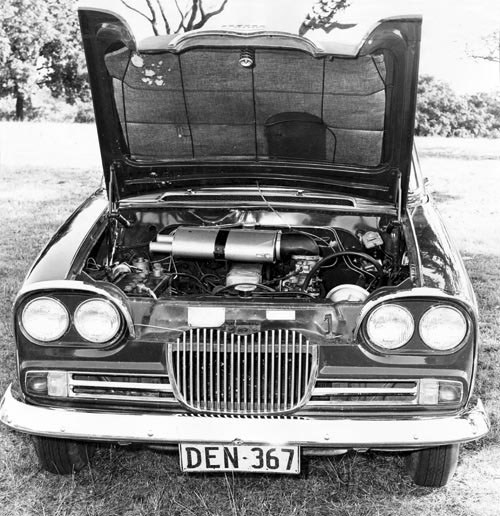 Humber Vogue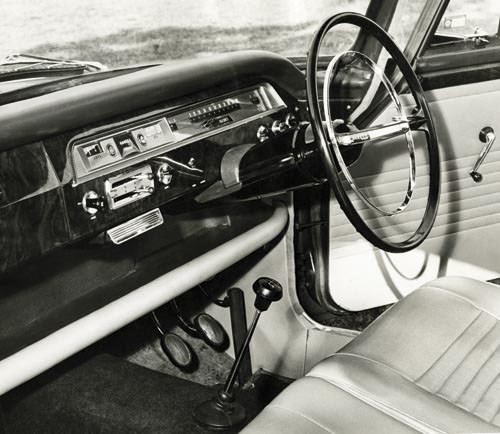 Humber Vogue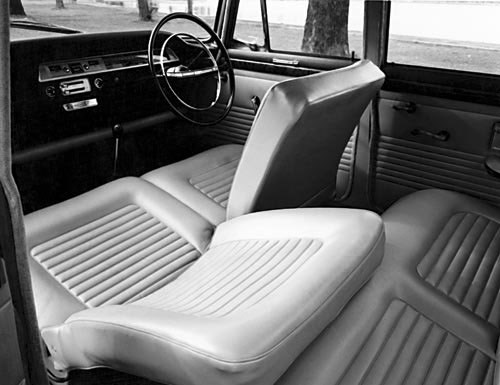 Humber Vogue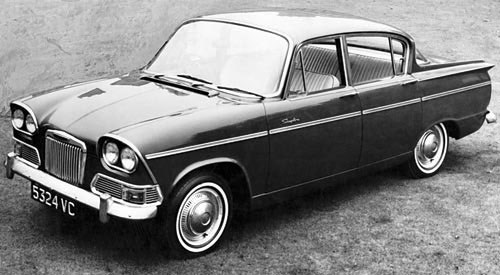 Humber Vogue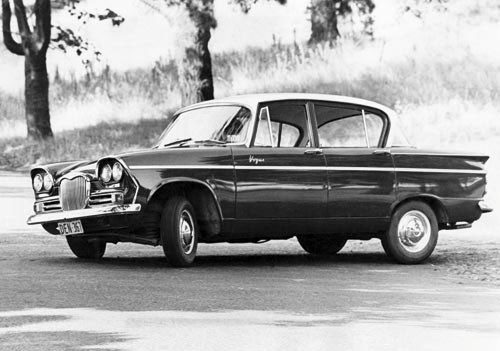 Humber Vogue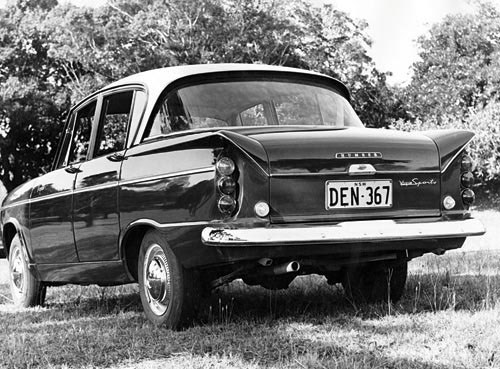 Humber Vogue

Aussie Original: Humber Vogue. Kenwright reckons this car pioneered the luxo compact concept
Humber Vogue 
Ongoing Holden dominance and the arrival of Ford's bold new Falcon in 1960 galvanised struggling British manufacturers into handing over Australian model programs to their local subsidiaries and management.
This resulted in an immediate reversal of fortunes, and none more so than for Port Melbourne-based Rootes Australia. After showing a keen understanding of our cultural context, local Rootes management posted a shock and immediate sell-out of the relatively humble Humber Vogue on its 1963 release - a model unique to Australia.
BMC Australia's Roy Abbott first highlighted the gains in tailoring the British parts bin for local consumption before Australian Motor Industries followed suit and lifted Triumph and Vanguard fortunes. Rootes Australia, under Jack Sullivan's guidance, was then given a free hand just in time to survive a burgeoning range of new British and Japanese models, as well as the growing local VW juggernaut.
Rootes had been struggling in Oz since 1956, after merging its once-proud marques into a range of Hillman Minxes with different grilles. Unlike BMC, which at least preserved some of the original brand character in its early badge-engineered models, these Hillman-based models were all vanilla.
Singer's Australian heritage was shaped by cheeky little roadsters and tourers - not Singer's almost-invisible 1.5-litre sedans. Selling a spiffed-up Minx badged as a Singer Gazelle (1957-62) with a faux Singer grille was destined to fail here. The Minx-based Sunbeam Rapier two-door meant nothing to those who grew up with the much-loved Sunbeam Talbot/Alpine models. To Aussies, the Rapier should've been the next Hillman Minx Californian Hardtop, not a Sunbeam.
Post-1956 Hillmans, Studebakers and the Coke bottle all had one thing in common - ground-breaking Raymond Loewy design. Because this link seemed to be more obvious to Australians, the Singer Gazelle's cartoon-like grille looked silly.
A separate and credible Hawk and Super Snipe range spared Humber this indignity. Then in 1957, the Hawk was reduced to an oversized, thirsty four-cylinder version of the desirable new Super Snipe six.
Each of these models found a place in a British market spooked by the Suez oil crisis and hungry for the four-cylinder variety. But in a local market defined by Holden six-cylinder performance, size and value, the Minx-based models could only feed on the scraps as cheap fours. Humber's lumbering Hawk, at a whopping 25 percent more than a Holden Premier, was irrelevant by 1962.
In 1961, the UK Rootes Group prepared to launch a bigger Hillman Minx replacement. Classy new international styling sported several carry-over Loewy cues, and a wheelbase stretch endowed it with a Holden-sized cabin. It was aimed at growing British families, yet its extra weight and several new 1.5-litre competitors forced a last-minute rethink. Hillman decided to revive the old Minx as a value-packed choice (skipping from Series III to V in the process), while the new one was hurriedly launched as an additional 1.6-litre Super Minx range (effectively the Minx Series IV).
It was an inspired move.
Jack Sullivan's local team moved quickly to capitalise on the shared parts this delivered. The confusing and unloved Singer Gazelle was scrapped in 1962 and immediately replaced with the same car wearing a Hillman grille, presented as the Hillman Minx Australian Deluxe. The Singer's contrasting side flash, walnut dash, plusher trim and triple taillights, topped by the more-powerful Super Minx 1.6-litre engine, became a natural fit for the premium version of Hillman's Minx Series IIIC Special. Sales soared.
The '62 Super Minx was simultaneously positioned as a comparable but better-equipped, more frugal and almost-as-quick alternative to a poverty-pack Holden. It too generated strong sales. But the clever part was what the local team did next.
Just like the Minx-based Singer Gazelle and Sunbeam Rapier from 1956, Rootes developed Singer Vogue and Sunbeam Rapier versions of the new Super Minx. Both shared similar quad-headlight fronts totally different from the Super Minx, but they actually suited the more substantial Super Minx profile. The Singer grille was widened considerably, yet retained its more rounded profile and was combined with the Singer Gazelle's triple round taillights. The Sunbeam version shared a flatter, edgier version of the same grille with obvious links to the Minx-based Rapier. Clever additions to the Sunbeam's rear pillars, along with extra fins above the Super Minx taillights, created the illusion of a coupe roof line and allowed the proposed Rapier to appear as a four-door. It was to be powered by the Alpine's hotter version of the new 1.6.
After the smaller, old-generation Minx escaped the firing squad, installing this new 1.6-litre engine into the lighter and sportier Minx-based two-door Rapier made more sense - leaving the proposed new Rapier sedan dressed for a party with nowhere to go. Hastily rebadged as the Humber Sceptre, it was given deeper wraparound side grille sections to link it with the Humber Super Snipe. And it hit the spot in the UK with its lavish cockpit, full instrumentation and distinctive looks.
Another over-priced, over-equipped four-cylinder Humber gasping for air in the thick of premium Aussie Premiers, Futuras and Regals was the last thing Rootes Australia needed. 'Humber does sporty' was an oxymoron of the highest order. Rejecting the dazzling Sceptre and sticking the same Humber badge on the more pedestrian Singer Vogue was a move that only those who understood the local market could contemplate.
So early in 1963, the Australian Humber Vogue arrived with barely a whisper of publicity. For just $140 more than a Super Minx, it offered Humber prestige with stand-alone four headlight styling, luxurious pleated bucket seats, lavish walnut cabin trim, upmarket heating and ventilation, front disc brakes, almost Holden performance and four-cylinder economy. And its wider Singer grille looked intriguingly like a 1956 Humber Hawk's...
Factor in its better-controlled suspension, large boot, bigger fuel tank and extra gauges, and the Vogue made even Holden's wheezy EJ look expensive. Triple tail lights shared with the Minx Australian Deluxe branded it as a premium model for Hillman buyers. Small wonder that the '63 Vogue prompted a showroom stampede. It revived everything that the Humber Hawk once stood for, including price.
By 1964, a revised floor-change gearbox, bucket seats and dashboard were shared across Hillman's Minx and Super Minx models. All bar the dash were shared with the Humber Vogue. Rootes Australia now catered for three distinct buyer groups with a 1956 model long since paid for -
allowing unbelievably competitive equipment and pricing.
But Rootes had another ace up its sleeve. The Sceptre must have struck a chord somewhere. Its top-shelf Rapier drivetrain, along with upgraded brakes, wheels and suspension, were quietly slipped into a local Vogue sleeper. The Sports badge on the tail was the only clue. For just $180 extra over the Vogue manual, but $80 under the auto, its 35 percent power increase (to 85.5hp) levelled it with the Humber Hawk without the weight and 50 percent boost in price.
These clever Rootes Australia models, further upgraded under Chrysler ownership, kept the local operations alive - against the odds - until the new Arrow/Hunter range arrived in 1967. Like Volkswagen's Beetle, they defied built-in obsolescence in the lower price ranges.
Except the Rootes approach had more in common with the hugely expensive Chrysler V8-powered Bristols which shared the Super Minx's taillights! As one-owner, time-warp examples keep surfacing after 50 years, buyer satisfaction was clearly exceptional. Local Rootes personnel had not only created the right product mix, but they had done their job to a fault ... with little hope of repeat business!
Unique Cars magazine Value Guides
Sell your car for free right here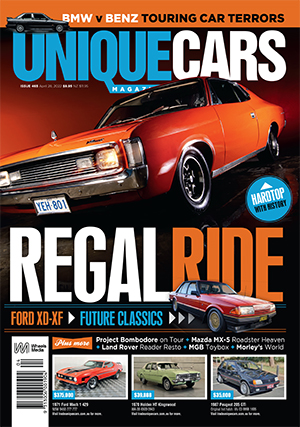 SUBSCRIBE TO UNIQUE CARS MAGAZINE
Get your monthly fix of news, reviews and stories on the greatest cars and minds in the automotive world.
Subscribe