Ford Sierra Group A Review
---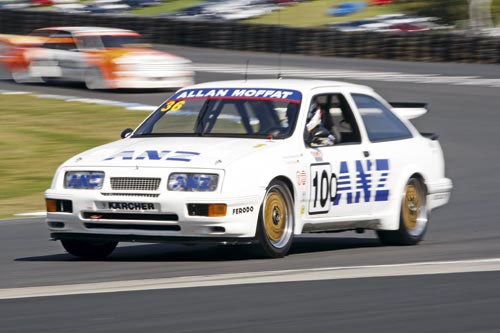 Group A Ford Sierra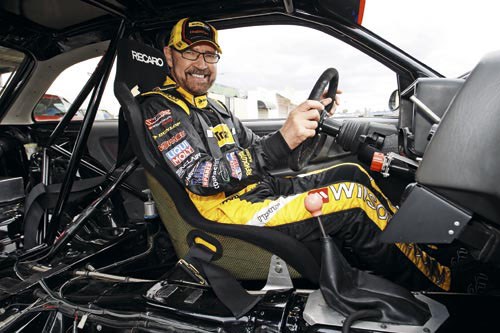 Group A Ford Sierra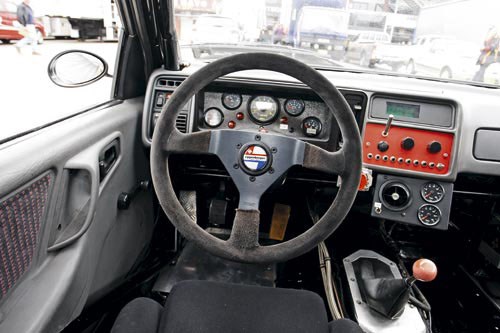 Group A Ford Sierra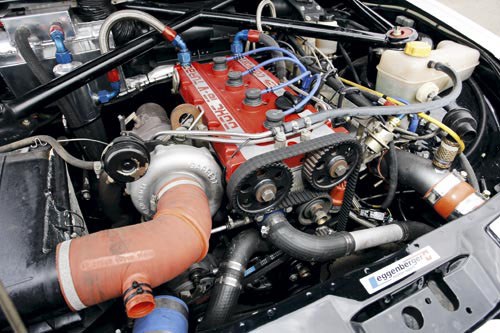 Group A Ford Sierra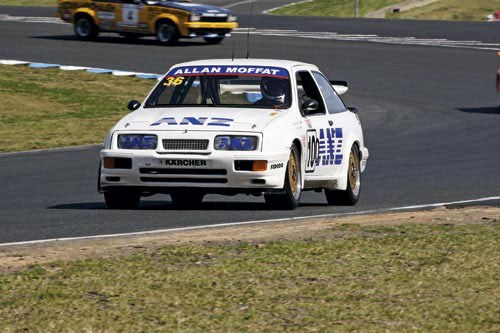 Group A Ford Sierra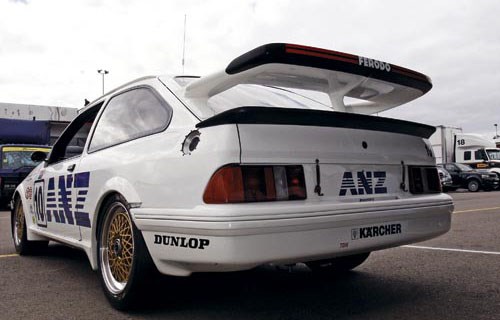 Group A Ford Sierra

Past Blast: Group A Ford Sierra. John Bowe gets to grips with an old foe...
Ford Sierra (Group A)
Now, I don't want to gloat, but in 1989 I beat this car at Bathurst! It was my first victory. I started racing there in 1985, finished second in 1987 and again in 1988, and won in 1989 in the Shell/Dick Johnson Racing Ford Sierra. I was pretty happy, I can tell you!
That particular race we led from start to finish and this car of Klaus Niedzwiedz and Frank Biela tracked us just about all day. Around lap 115 we had a turbo problem and to be honest, we didn't know if our car was going to finish. Anyhow, we did, of course, but this car was lurking in second place waiting for our demise.
Our DJR cars were engineered here but the cars of Allan Moffat's team were Eggenberger-built cars from Europe. They were Ford factory-supported racing cars and a force to be reckoned with, and of course the Sierra was a Ford of Europe design.
Allan had enlisted Eggenberger's help and we all knew about it! We'd been working with the Sierra - under the international Group A regulations - for a couple for years but we were looking at Moffat's cars with some degree of trepidation.
We weren't absolutely shit-scared, though. DJR went to Silverstone in 1988 to do the British Tourist Trophy and we actually out-paced Eggenberger until we had a water-pump failure in the race. We didn't finish but the Aussie colonials had grabbed the Europeans' attention!
No matter what, Eggenberger was considered a Sierra guru at the time and I've never really had the opportunity to take a good, close look at how they did things. Would this car reveal any secrets? Was there going to be anything in this Sierra that would surprise me?
You know what? There was surprisingly little difference in how we and the Europeans did things. Their roll cage was a little more complex, particularly the under-bonnet area where the cage runs forward to the strut towers - it has a little more bar work compared to our DJR cars. That would probably make it a little more rigid - a little more tied together. The workmanship is lovely, but then so were Dick's cars! So all in all, I can say with a lot of pride that our Aussie cars were as good as the 'top-shelf' stuff from Europe.
DJR's team manager and engineer at the time was Neal Lowe and he had a very good handle on the Bosch management system - he'd been overseas to learn about it. Now, by today's standards, this system is probably antiquated but it was cutting-edge stuff at the time. It was originally developed by Bosch for the turbo TAG McLaren F1 cars and Porsche had used it too. It was a bespoke management system for race cars. Really, it was top-of-the-wozzer. We had about 10 fuel maps and 10 boost maps because many racing formulas had fuel-consumption restrictions so saving fuel was as important as making power.
As soon as I sat in this Sierra at the Muscle Car Masters at Eastern Creek Raceway it felt great. The seating position was perfect! When I drove Dick's Sierras, I always had a 'baby seat' insert. Dick is a much larger bloke than me and the car and the SAAS seat were set-up for him, with an insert for me to sit on. So, I always had a slightly compromised driving position. But this one, with a Recaro, was perfect for me! Everything else was immediately familiar, like the past 22 years had simply vanished. I wish!
I'd love to have a dollar for every time I've been asked what it was like to drive the Sierras: these things had a relatively small engine with a big turbo and they required a totally different driving technique. Thankfully, my brain clicked into gear and I managed to get into the old rhythm of shooting a Sierra straight away. To be honest, pressing the throttle is like lighting a fuse. The trick is to brake, get on the throttle before the apex, steer the car and wait for the power.
By the time you get to the exit of the corner, the power is just coming on so you feather the throttle. That way, you don't disappear in a flurry of tyre smoke and leave the track backwards when the turbo really kicks in!
You never used full throttle when the boost was on in these things - it was damn near impossible with the small nine-inch rear tyre. Having said that, this Eggenberger car wasn't as laggy or as violent as I remember the DJR cars being.
Even though Bathurst is considered a long race, in Europe they have 24-hour events so I reckon these cars were built with a greater emphasis on durability with higher static compression and less boost. In comparison, our DJR cars were built for sprint racing, with just enough toughness for a seven-hour race once a year.
Being an active race car today (rather than a trailer queen) this one was on good Dunlops. It was just a tad understeery for my driving style but is a tidy handler. Being a later-evolution Sierra, this one has the alloy rear suspension arms - these things had an independent rear-end rather than the Commodore's or Falcon's live rear.
Compared to later road car independent systems, this was a hoary old set-up with camber and toe change that would sometimes upset things. We had Bilstein damper inserts - lots of them, too, so we could drop-in new inserts for a rate change - and the scrutineers of the time didn't seem to pay too much attention to the pick-up points! The diff is spooled, or locked, and believe it or not, all the international Sierras ended up using the diff developed here by DJR and Harrop Engineering.
Driving this car was significant for me and significant for a lot of people watching it at the Muscle Car Masters. You couldn't buy a Sierra in Australia but it gave us some great racing during the Group A era. People are more interested in these cars now than they ever were then.
Unique Cars magazine Value Guides
Sell your car for free right here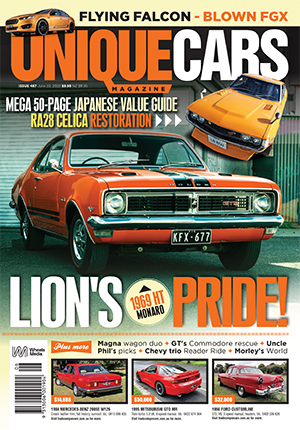 SUBSCRIBE TO UNIQUE CARS MAGAZINE
Get your monthly fix of news, reviews and stories on the greatest cars and minds in the automotive world.
Subscribe