Prince Gloria Review
---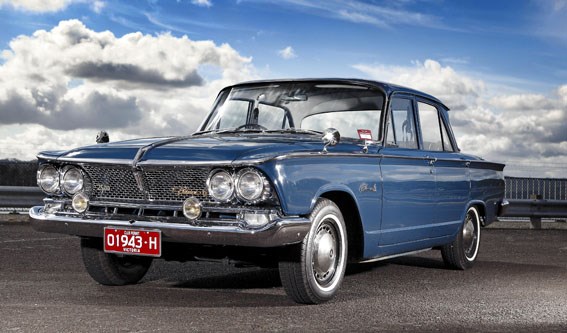 Prince Gloria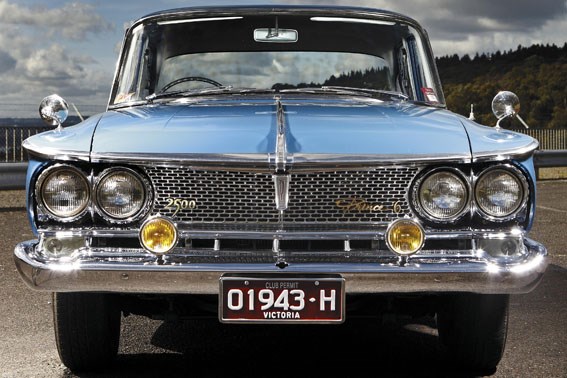 Prince Gloria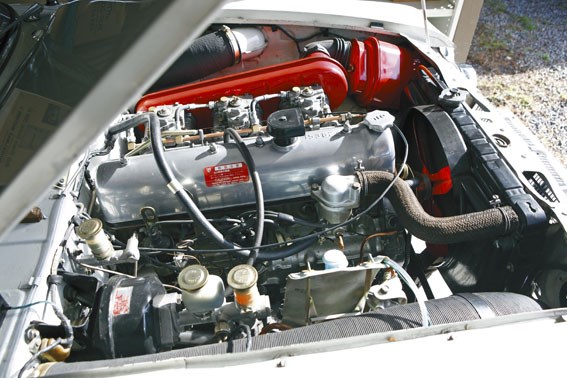 Prince Gloria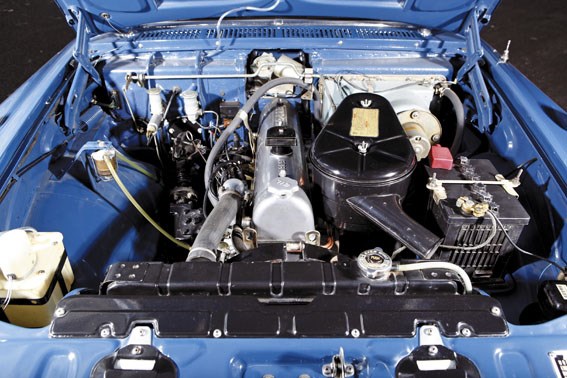 Prince Gloria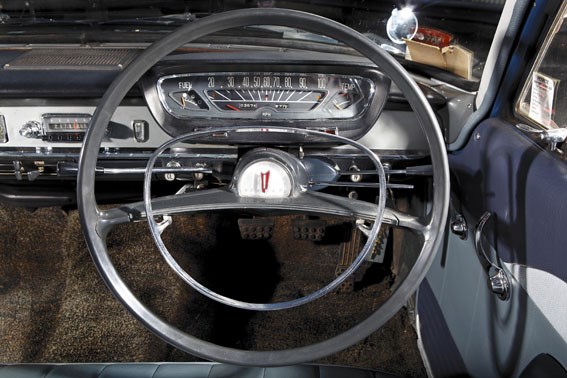 Prince Gloria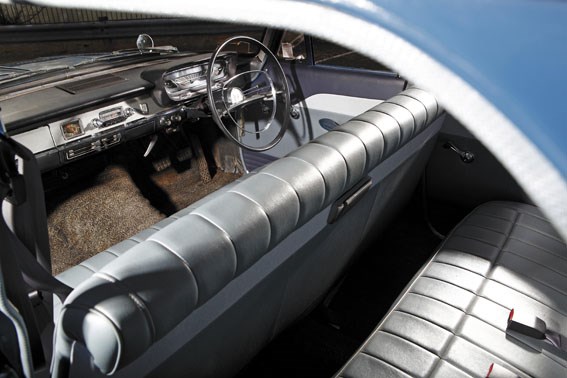 Prince Gloria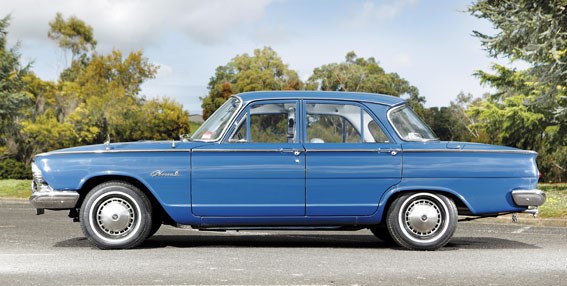 Prince Gloria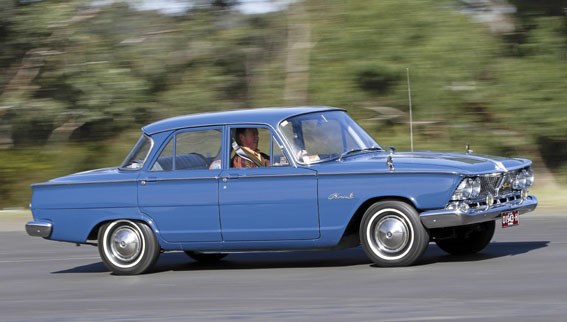 Prince Gloria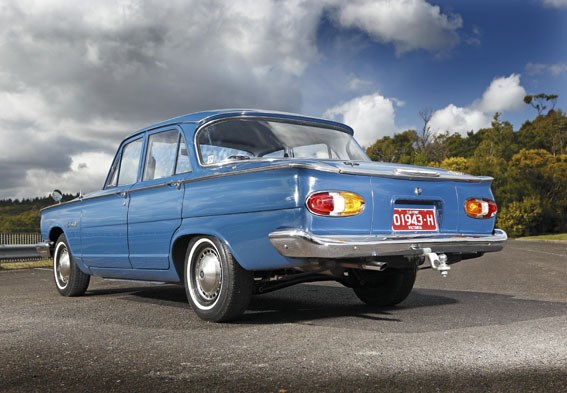 Prince Gloria

Classic Metal: Prince Gloria. Buyers stayed away in droves, but this car had a big influence in the local industry.
Prince Gloria
If you traced the origins of Australia's favourite in-line six cylinder engine, the VL Commodore/Nissan Skyline's RB30E 3.0-litre, it would lead to the Prince Gloria. If you traced the lineage of Skyline GT-Rs, it all started with the Prince Gloria. If you searched for the first six-cylinder Japanese car sold in Australia, you would discover it was the Prince Gloria. And if you went looking for the first Japanese car that matched sophisticated European rivals, then added extra innovation for good measure, you would again come up with the Prince Gloria.
Yet older, well-heeled Australians weren't ready to equate prestige money with a Japanese badge in 1964, a scenario that still faced Lexus and Infiniti 25 years later. Imagine the Taliban building a car to recent Chinese standards and you get an insight into how many were thinking at the time.
The Prince Gloria was the first to challenge Australia's holy grail of six-cylinder family cars, but buyers were some years away from accepting that Japan's war-razed economy might have overtaken Australia's Own in just 19 years. It cost about the same as a Holden Premier and exactly half the price of the Mercedes-Benz 220Sb that it most closely resembled in specification. That was after the Gloria was nobbled by hefty import duty for an inflated $2998 price tag. It was left to the similarly-priced Chrysler AP5 Valiant Regal to maintain Australian honour when the Gloria arrived at the Sydney Motor Show late in 1964.
Despite pipe-dream sales projections of 300 per month and promises of local assembly by the end of 1965, the Gloria was gone by early-67 with just 584 cars sold, including around 150 wagons. Buyers who braved the social pressure and almost certain orphan status under patchy early distribution drove home in a refined, stylish and solidly constructed car. New Zealanders fared better after Gloria went into limited local assembly. As the official supplier to Japanese royalty, Prince was the aristocrat of Japanese makers.
The first Skyline arrived in 1955 with a pastiche of US styling similar to an early Simca Vedette. In 1959, a luxury version was launched as the Gloria, the Latin exclamation as in 'Glory to the Prince!', not the girl's name later immortalised in the hit Gloria by Van Morrison and his band Them. Its 1.9-litre in-line four and quad-headlight update in 1961 was typical of full-sized Japanese cars. One was presented to Japan's future emperor, Crown Prince Akihito, to celebrate his first wedding anniversary.
A new stand-alone Gloria emerged only after the Skyline and Gloria ranges were split at the end of '62. The sharp-looking Skyline 1500, tweaked by Michelotti, continued Skyline's original 1.5-litre positioning while the new S40 Gloria went up a class or two. In keeping with Japanese prestige practice (which continued until the last Toyota Crown was sold here in 1988), it had a substantial separate chassis which boosted weight to 1350kg versus an EH Holden's 1135kg.
Launched with the old four until a new single-overhead-cam six could complete the package in 1963, the Gloria shocked the world at the Japanese industry's progress. The new G7 six boosted output by 25 percent, delivering 106hp (79kW) from just 1998cc. This was significantly higher than the Mark III Zephyr achieved on 2.6-litres (which the Gloria undercut on price) and ahead of Holden's bold new 149ci/2.4-litre 'red' engine, but under its 179ci/2.9-litre.
The G7 had a cast-iron block with wet-sleeve cylinder liners, cast-iron head and an alternator. Inspired by Mercedes-Benz, it was a mirror image of the German engine with its two-barrel Nikki carburettor and exhaust manifold on the passenger's side like a Holden, in deference to right-hand drive. The elaborate air filter design that moved its intake into the cold air flow and a modern under-bonnet fan-boosted heater system were typical of the detail.
The impressive ZF-type four-speed manual transmission, with a column-shift pattern similar to the early Peugeot 404, was no less impressive, with an overdrive fourth ratio similar to a VW Beetle's. Although all Gloria 'boxes contained the extra gear, you had to pay for the overdrive option to access it! The differential was solidly attached to the chassis with enough rubber bushing to warrant a two-piece, centre-bearing tailshaft. Prince was smart enough to replace the sometimes scary Benz swing axles with double-jointed half-shafts and sliding splines. The Gloria's de Dion tube, attached to unusually long leaf springs, kept the wheels perpendicular to the road. Why Wheels, in March 1965, described the Gloria as having "swing axles" is puzzling. Was it ignorance or too confronting that the Japanese were almost using global best practice as early as 1963?
If the Gloria's styling wasn't such a radical advance over the frumpy Nissan Cedric or the dowdy Toyota Crown, none of this would have registered. Japanese reports suggest that an earlier Gloria design, which looked too similar to a Chevrolet Corvair, forced Prince to make last-minute changes. A glimpse of a Gloria exposes this as fanciful. Corvair-inspired models such as the Fiat 1500, Hillman Imp and NSU Prinz have distinctive bluff-nose, long-tail proportions missing from the Gloria.
My bet is that Prince (as did Lexus 25 years later) started with the Mercedes-Benz W111 'finny' then integrated as many US styling cues as possible. Prince's survival was contingent on cracking the US. This would explain the '59 German car's roofline capped with a front reminiscent of a '59 Buick and a simpler version of the bat-wing '59 Chevrolet tail with symmetrical horizontal teardrop taillights (adapted from an Isuzu-built Hillman Minx?).
Despite strong denials of Michelotti involvement, there is evidence of his 'new look' BMW 1500 and its fine 360-degree chrome shoulder strips separating the Gloria's European roofline from its US-inspired lower sections. A Michelotti-designed Skyline Sport arrived just after the new Gloria. Odd panel seams in the tail panel and two-piece rear quarter panels joined at the lower body crease line, perhaps point to the biggest changes made.
Final dimensions shadowed the EH Holden after the Mercedes-Benz's extra width had to be shaved under the Japanese 1700mm maximum. Australians saw only the entry-level S41E Gloria Special, still lavish enough to sell as a DeLuxe here. The S44E Gloria Super 6 and Grand Gloria range toppers sold in Japan were the prize. Their G11 solid-block 2.5-litre sixes topped by a four-barrel Nikki carburettor boasted a much healthier 134bhp (100kW). This 2500 engine was in just 18 cars sold locally, one of which is the featured example. An S44E Gloria 2500, badged as a GT, with the power to exploit its superior chassis, floor-shift and front disc brakes, could have become a desirable step up from the Skyline GT, providing older buyers could reconcile its Japanese origins. Instead, the Gloria was easily dismissed with its dull four-cylinder compatriots after the more common 2.0-litre six's lower torque struggled to hide its 200kg handicap. It deserved better.
After courting moribund Studebaker to break into the North American market, Prince and its cut-above, boutique engineering approach quickly ran out of options. By 1966, it was swallowed by a Nissan desperate to refresh its 1940s Austin technology. When the S41 Gloria routed its class in the 1964 Japanese GP, Prince ensured more of the same with a triple-Weber G7 engine housed in the long-nosed Skyline GT. It initiated a towering road car pedigree introduced to Australians in 1965 that continues today in the GT-R. Nissan left the Skyline and Gloria ranges and its domestic Prince dealer network intact as Prince technology inspired new mainstream Nissan models.
A vastly more sophisticated Datsun 1600 and fresh Pininfarina-styled 2000 (aka Cedric) made the Skyline 1500 and Gloria redundant locally by 1968, but not before a facelifted Skyline GT A/GT B range, with Nissan and Prince badging, boosted Skyline's local following. The final Gloria, a 1968 model that looked like a W108 Mercedes-Benz roofline grafted over a 1966 US Fairlane lower body, never came here.
The Gloria badge survived from 1971-2004 as an upmarket Cedric. The Skyline continued as a separate model under former Prince personnel. In 1974, Aussies welcomed it back rebadged as a Datsun 240K before the next two series arrived as Skylines. After former Ford racing chief Howard Marsden later identified the Skyline Hardtop as Nissan's local racing future, the R31 Skyline road car range was built in Australia (minus its complex rear suspension) to boost local content.
Following a string of disposable Bluebirds, the local Skyline was killed off by another forgettable Nissan shared with Ford under the Button car plan. A series of desirable special vehicle Skylines faithful to the Prince philosophy were also casualties.
Following a limited supply of R32 GT-R models in 1991-93, the Prince heritage was kept alive by a flood of Skyline private imports. By 2007, new management, keenly aware of local enthusiasm for the GT-R, was campaigning for its return, and the towering R35 landed here in April 2009.
Unique Cars magazine Value Guides
Sell your car for free right here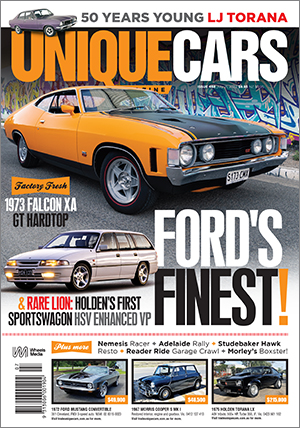 SUBSCRIBE TO UNIQUE CARS MAGAZINE
Get your monthly fix of news, reviews and stories on the greatest cars and minds in the automotive world.
Subscribe