Ford Escort (1972) Review
---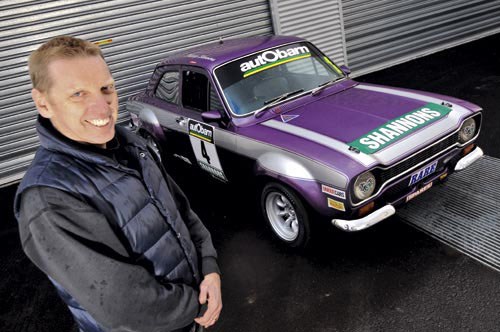 TCM-specced 1972 Ford Escort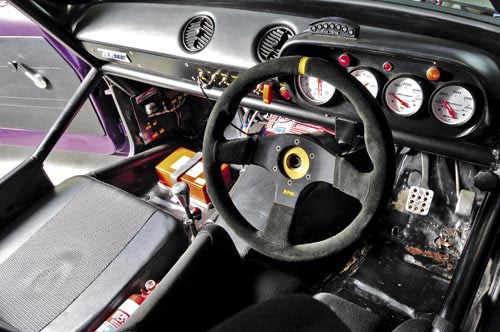 TCM-specced 1972 Ford Escort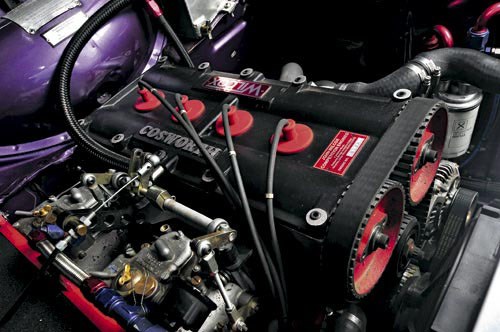 TCM-specced 1972 Ford Escort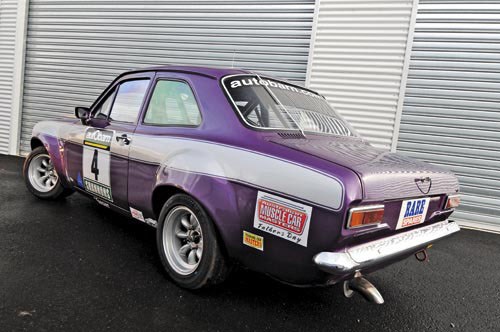 TCM-specced 1972 Ford Escort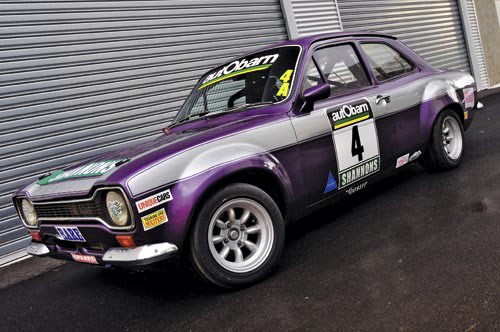 TCM-specced 1972 Ford Escort

Classic metal: Escort Obsession. Join us as we explore one man's long-term love affair with his baby Ford
1972 Ford Escort
Originally a Mk1 1300 GT, Philip Showers' TCM-specced 1972 Escort was being used as storage by its first owners when the then-16-year-old handed over the $400 asking price and his father towed the car home.
Given his father's involvement in motorsport as a respected steward and scrutineer, it wasn't long before Showers embarked on preparing the car for club racing, repairing the damage caused by many years of inactivity.
"I didn't have my road licence, so Dad used to tow it up to Winton for me to do events," says the 45-year-old owner of Northern BM in the Melbourne suburb of Fairfield. "When the 1300 finally died, I put a 2.0-litre Pinto engine in it and used the car for mostly club racing.
"I damaged it at the Rob Roy hillclimb and in the early-90s, we were renovating our house. That meant the poor little thing sat in the garage until three years ago. My wife encouraged me to look at doing something with it and I decided to look into the Touring Car Masters. I spoke to Chris Stillwell and Drew Marget [TCM administration heavyweights] and they said they'd love to have the Escort involved. So we built it up for the
Touring Car Masters."
The TCM category allows cars to undergo a reasonable level of modification to prepare them for the rigours of serious motorsport, so the Escort underwent a rebuild that has transformed it from a handy club racer to a fire-breathing monster. The car now sports a 2.0-litre BDG Cosworth engine that is good for 250hp (186kW).
"I had the engine especially built for me by specialist competition engine builder Wilcox in the UK. I originally had one built here and it lasted 20 minutes. I knew then I had to go to the best and Wilcox got the job."
The engine has proved to be ultra-reliable. While many cars require regular strip downs during a hard racing season, the Wilcox engine has required very little attention between meetings. Showers is justifiably impressed with the quality of the Wilcox outfit's product.
"We spin it to 8500rpm, because maximum power is at 8000rpm, so there is no point in over-revving it. It's a dry-sump engine, so we have an oil heater in the back and we warm it up for 30 minutes before we run it. It gets a new set of spark plugs every second race meeting along with a new oil filter. Other than that we have not touched it."
The gearbox is a British Tran-X five-speed. "I've got two other 'boxes for it - a fifth gear one-to-one and an overdrive for tracks like Bathurst when I need to drop the revs."
In keeping with the quality component theme, at the rear there is a Tran-X limited-slip diff and extra strong 18-tooth, 30mm axles (which Showers admits could be lighter but he loves that they are unlikely to break). AP Racing brake calipers do the stopping duties (four-piston fronts and two-piston rears). It's a set-up that Formula Ford devotees will be very familiar with, and offers tried and true performance.
There is a four-link rear end with slipper leaf springs, the ubiquitous adjustable Watts linkage and double-adjustable Koni shocks. Up front there are compression struts with double-adjustable Konis and an anti-roll bar.
"Keeping it cool was a challenge so we had Norm Hardinge at Aussie Desert Cooler build us a massive radiator, because at Darwin last year we were running at 250C water temperature! At anything around 180C the power starts to drop off so the new radiator cured that problem."
The car sports a particularly low and tough stance. While this looks cool, it's more about necessity than aesthetics.
The track has been widened by 20mm and the Hoosier control tyre is wider than other brands of the same designated size and this caused clearance problems, requiring steel wheelarches.
These are a work of art and presented huge challenges to get the correct fit. Many suggested getting them to fit correctly (read as 'perfectly' due to Showers insistence on spot-on work and components) was a job best left alone.
"Sam's Panels in Clayton did the job when no one wanted to touch it. It was a difficult job which took experienced hands, but you can see the result," says a chuffed Showers.
While speed and handling are the focus for the team, it's obvious that Phil retains a deep love for the car, and its integrity. "Everything we could pull weight out of got the treatment - the bonnet and bootlid are fibreglass, windows are Perspex, the doorskins are aluminium, but we are still 65kg overweight.
"We could get more weight out but we'd have to go silly and cut things up, which we are not about to do. Chasing half a kilo here and half a kilo there means changing the car in ways we'd rather not. I'm very sentimentally attached to this car and I'm not about to start chopping it up."
While there is more power to be had, Phil is all about reliability, which has shown in the car's results, with the Escort being a regular finisher.
"It's one thing to get more power out of it, but it's a long way to Queensland or Darwin only to have it fail by breaking something stupid.
"The other thing is that you have still got to get the thing stopped. You can get 300 horsepower but you have to be able to pull it up. The brakes aren't super-big and you have to be sensible. I've got kids and a mortgage that need my attention," laughs Showers.
Changes to TCM category rules have worked against the Escort. Under the old regulations, the car ran in the up to 2.0-litre class, where it was very competitive. In fact, Showers won five of the eight rounds in 2010, finishing second to Tony Karanfilovski's Alfa GTAM-105 in the championship.
Now running in Class A, which takes in cars of up to 3500cc, the Escort is up against bigger-capacity Porsches.
This caused Karanfilovski to retire his Alfa and Cameron Mason to park his Datsun 510, leaving Showers alone in the class. "I'm disappointed that I don't have someone to race. There is less duelling for me now. I loved dicing with Tony."
This has allowed Showers to pick and choose which rounds he runs in 2011, based around the tracks that suit the car.
The plan is to do some pretty serious performance-based modifications to the Escort later in the year, with the Wilcox operation heavily involved.
"I'll see just how competitive we can make the car - if we can make it as fast
as I'd like and also retain reliability, I'll
keep driving it. If not, I have a 1965 Mustang ready for a race build and we might step up with the big boys," says
a grinning Showers.
So, if the Mustang gets the nod, will there be one very sweet Escort on the market? "Not for sale," is Showers' quick reply. "No one will ever be able to walk in and buy this car from me. It's not going to happen. This was my first race car and I've still got it."
Unique Cars magazine Value Guides
Sell your car for free right here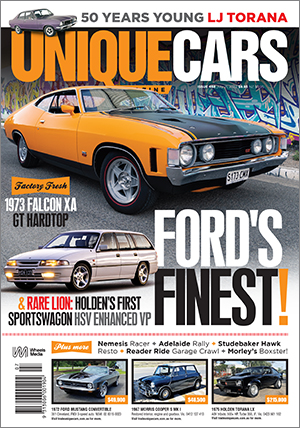 SUBSCRIBE TO UNIQUE CARS MAGAZINE
Get your monthly fix of news, reviews and stories on the greatest cars and minds in the automotive world.
Subscribe